Sharing my Lamplight Lounge Brunch review today! So excited that Lamplight Lounge is offering brunch on the weekends! Let me tell you, it did not disappoint. Let's talk about my favorites!
Lamplight Lounge
Lamplight Lounge is one of my favorite Disneyland Resort Restaurants. When I heard they were serving brunch, I was over the moon excited!
Be sure to see my review of Lamplight Lounge Menu (non-brunch) too! So many amazing dishes. Follow Disney Hungry on Instagram for the Best Disneyland Food recommendations + travel tips!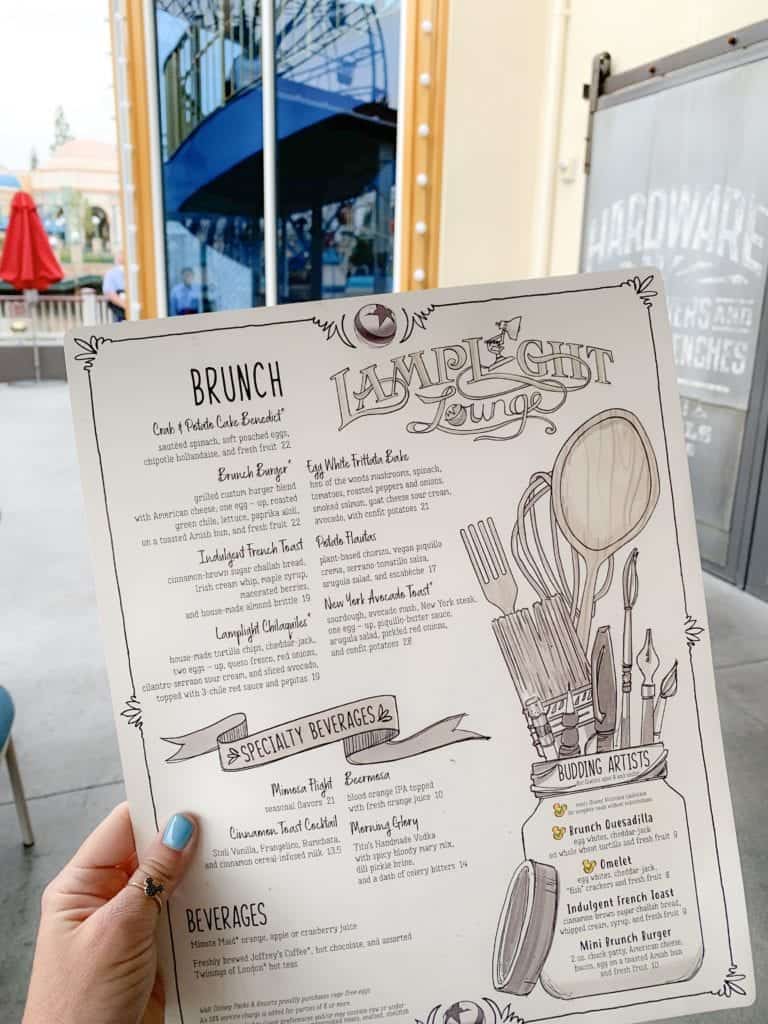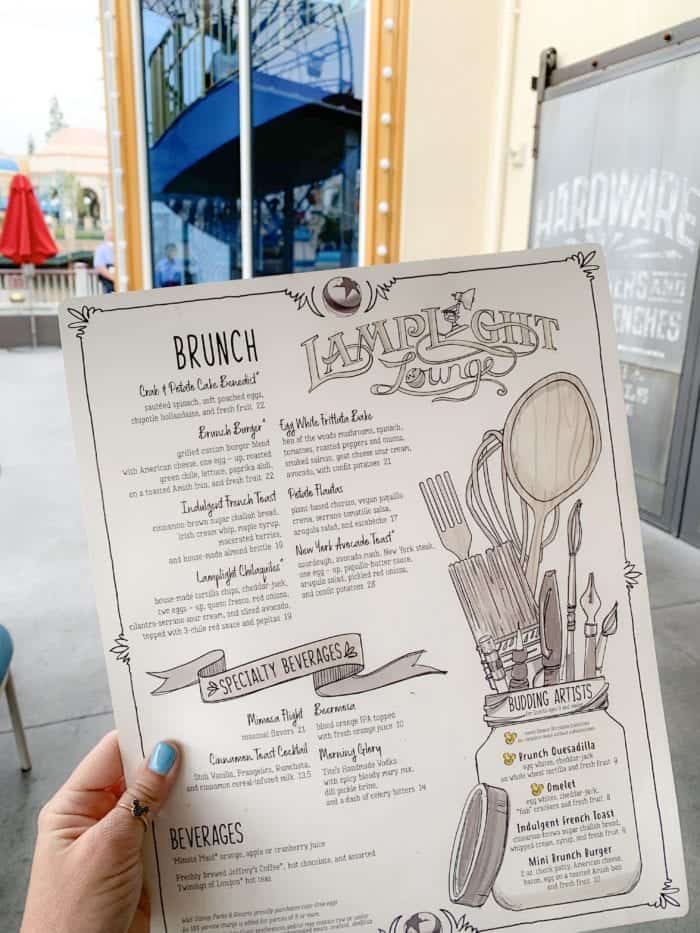 Lamplight Lounge Menu
The Lamplight Lounge Brunch Menu is fantastic. I got to try most of the menu minus just a couple entrees and items on the kids menu.
When Is Brunch at Lamplight Lounge Available?
Brunch is offered on Saturday and Sundays, 8:15am-12pm. Reservations highly recommended. You can reserve your spot right from the Disneyland app.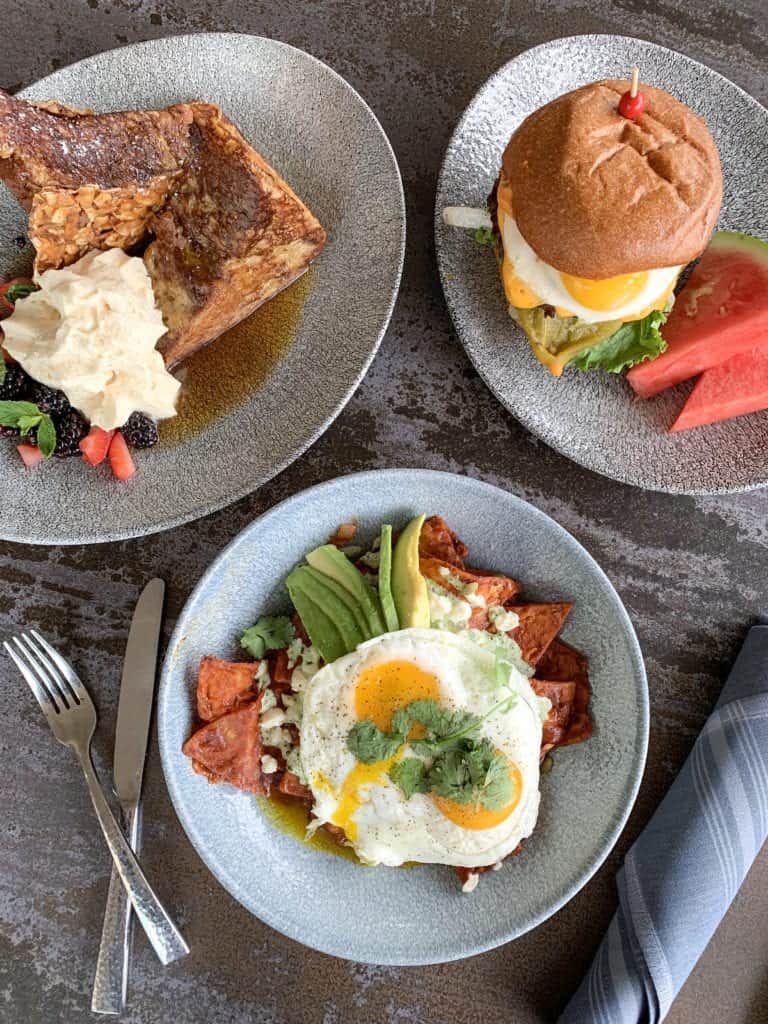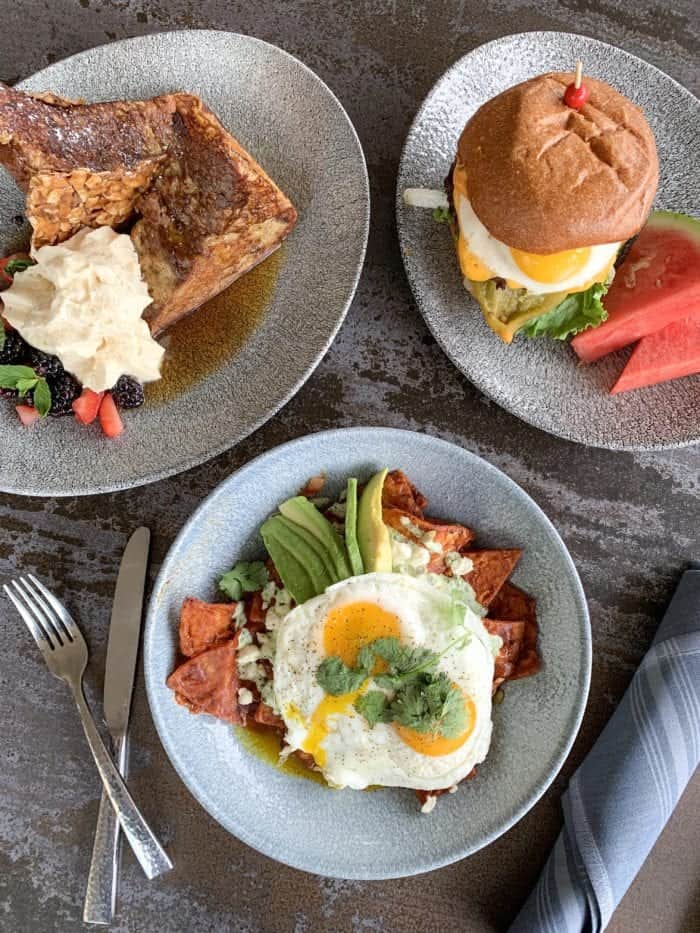 Wait until you see the gorgeous plates of food that comes to your table. Each and every dish was so beautifully plated and absolutely delicious. Top left is the Indulgent French Toast, top right is the Brunch Burger and bottom is the Lamplight Chilaquiles.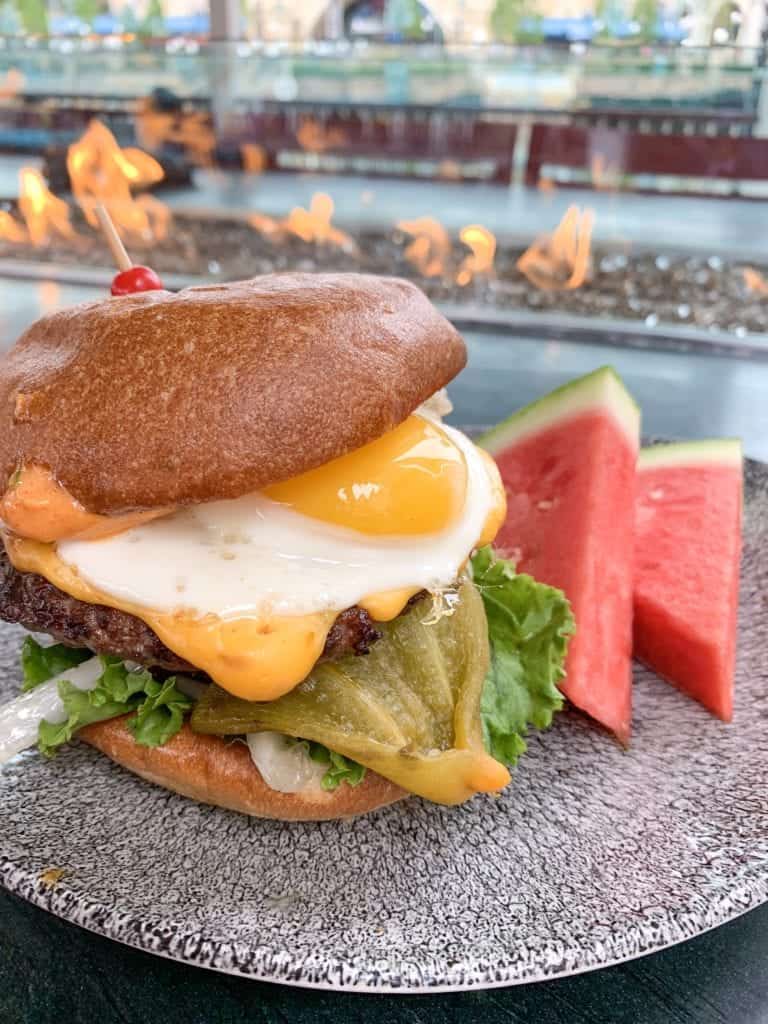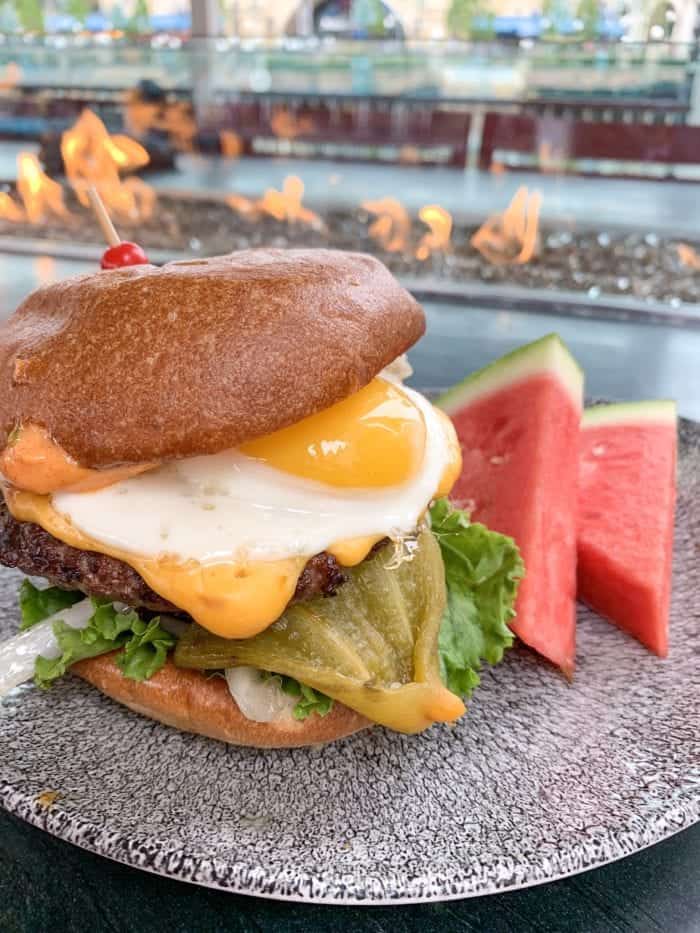 Brunch Burger $22.00
Let's discuss this gorgeous Brunch Burger. Definitely one of my favorites that I got to enjoy. Grilled Custom Burger Blend with American Cheese, one Egg-Up, Roasted Green Chile, Lettuce, and Paprika Aïoli on a Toasted Amish Bun served with fresh Fruit. Will definitely order this again.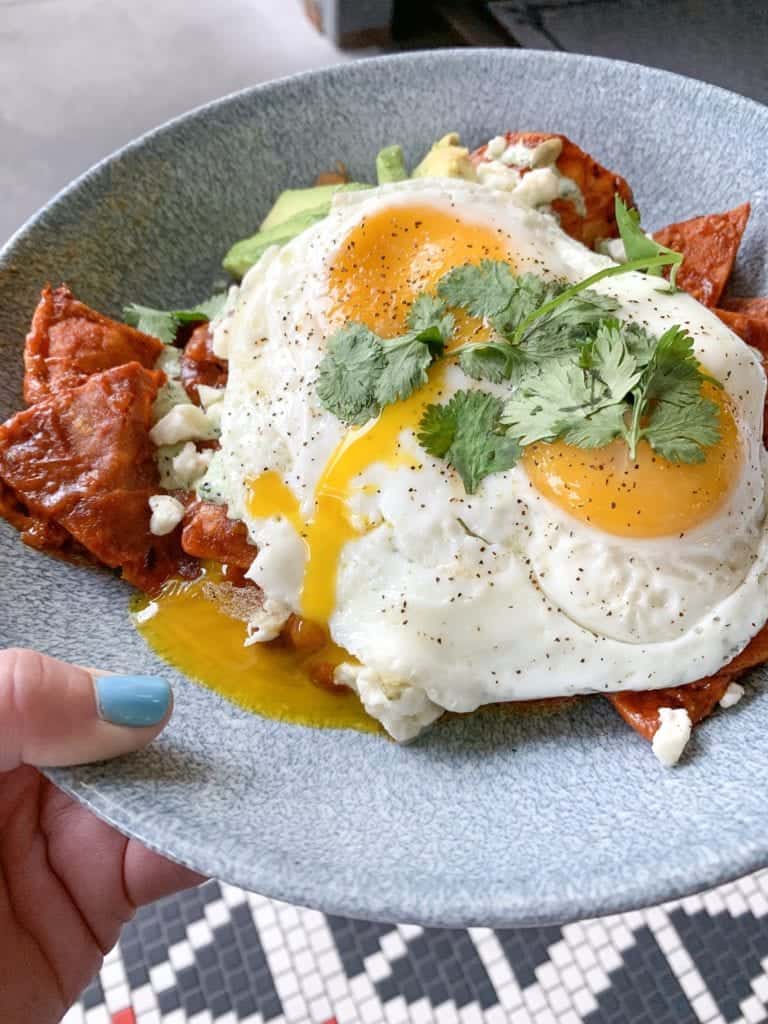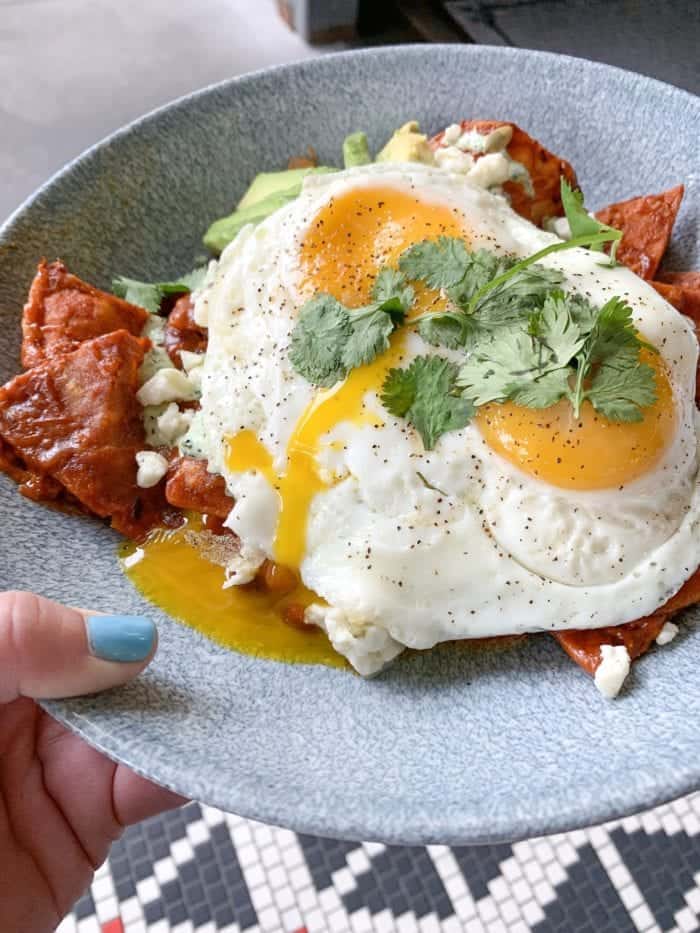 Lamplight Chilaquiles $19.00
These were also so delicious. House-made Tortilla Chips, Cheddar Jack, two Eggs-Up, Queso Fresco, Red Onions, Cilantro-Serrano Sour Cream, and Sliced Avocado, topped with 3-Chile Red Sauce and Pepitas. Love the spicy flavors and love the cilantro-serrano sour cream. So flavorful!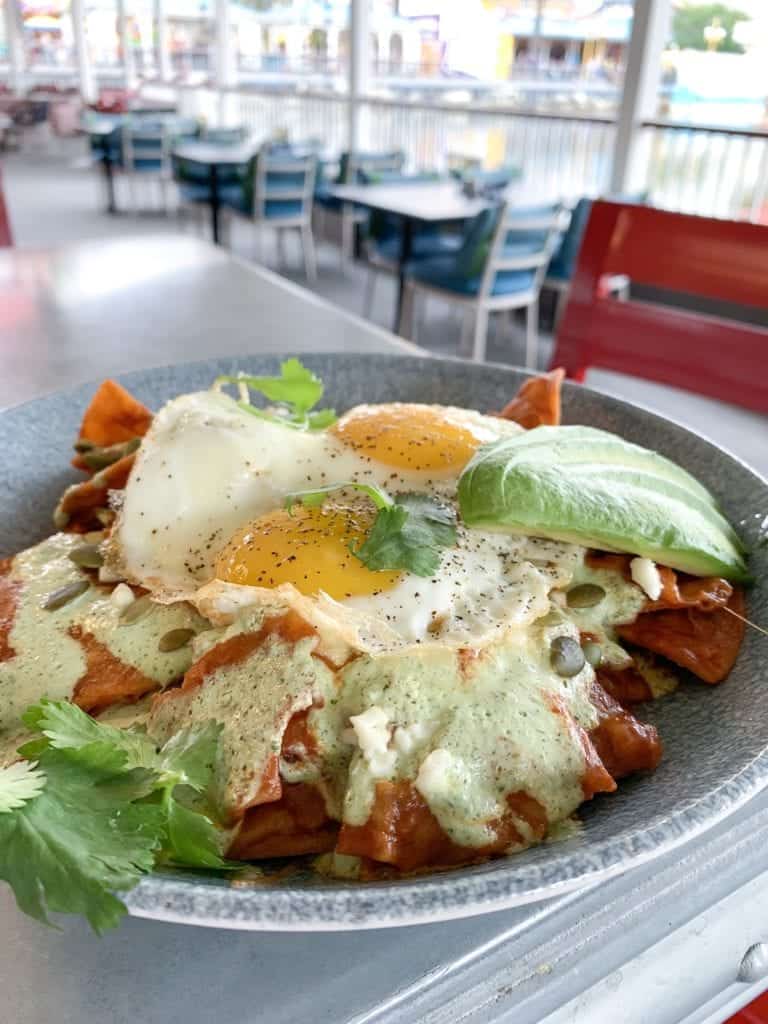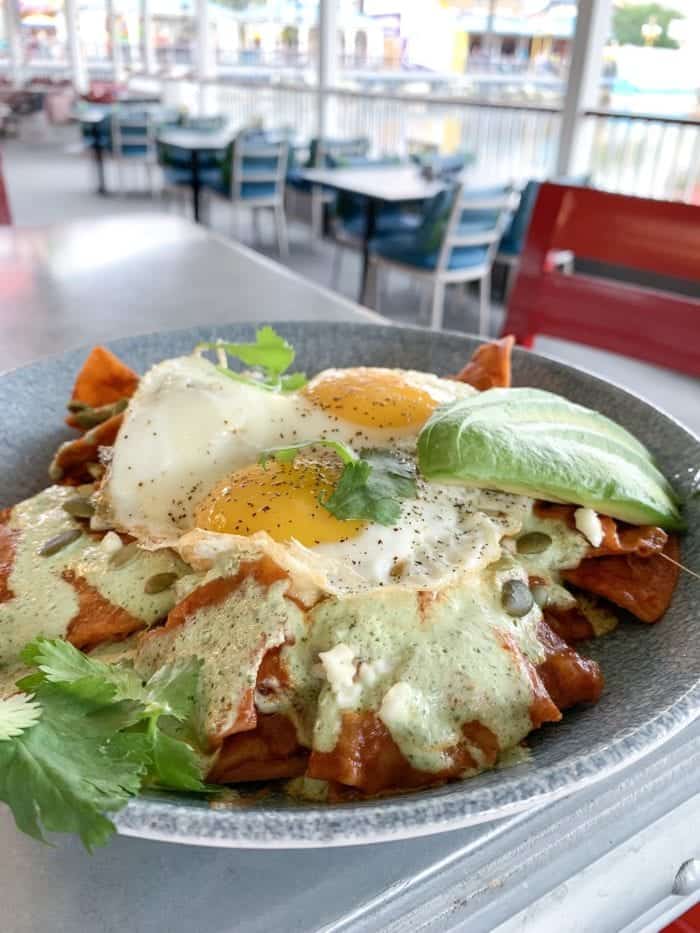 Another angle of the Lamplight Chilaquiles. That cilantro-serrano sour cream!!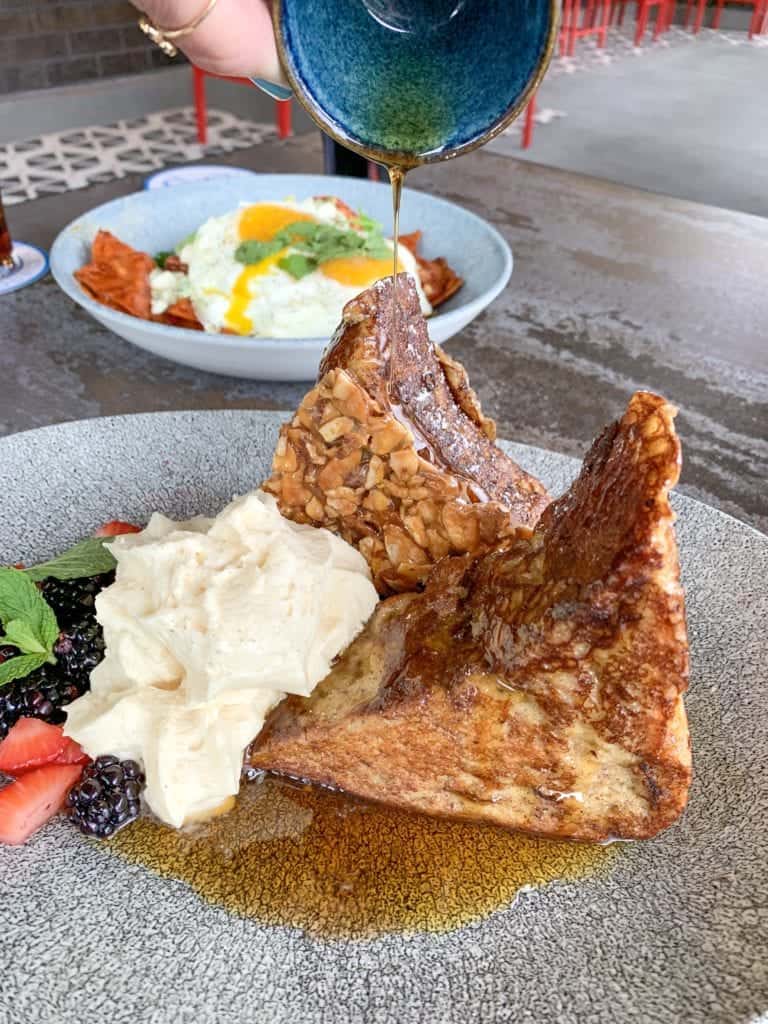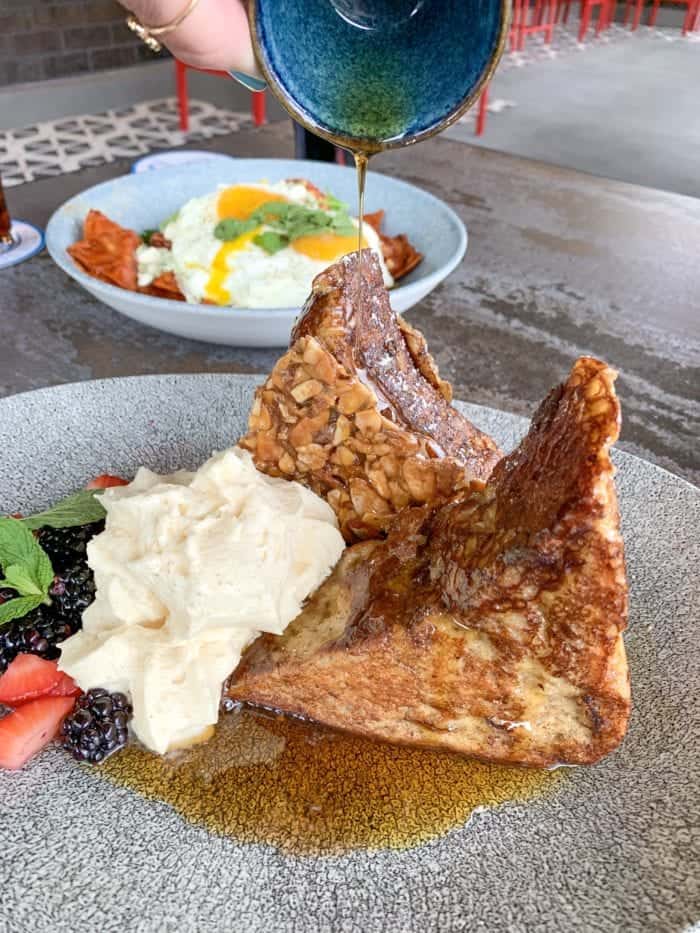 Indulgent French Toast $19.00
You guys. This French Toast was ridiculous. So good, I've got to get back to Lamplight so I can order it again! Cinnamon-Brown Sugar Challah Bread, Irish Cream Whip, Maple Syrup, Macerated Berries, and House-made Almond Brittle.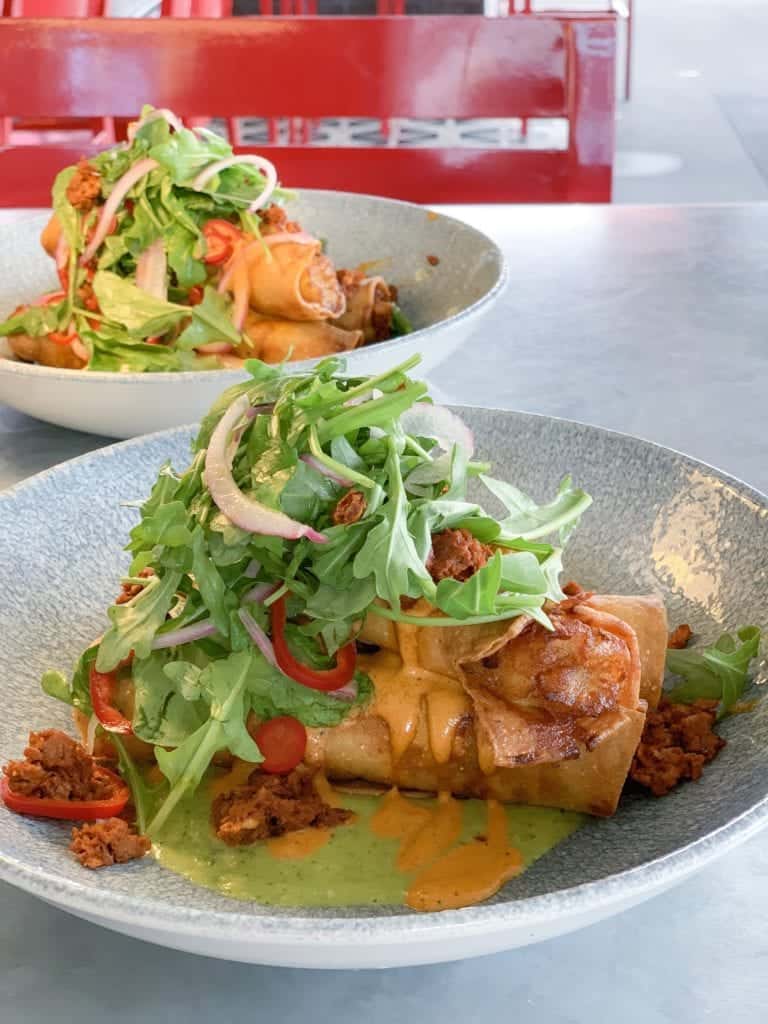 Potato Flautas $17.00
These flautas were great! Didn't even realize the chorizo was plant-based until I read the menu after. All of the flavors were spot on! Would order this one again for sure. Plant-based Chorizo, Vegan Piquillo Crema, Serrano-Tomatillo Salsa, Arugula Salad, and Escabèche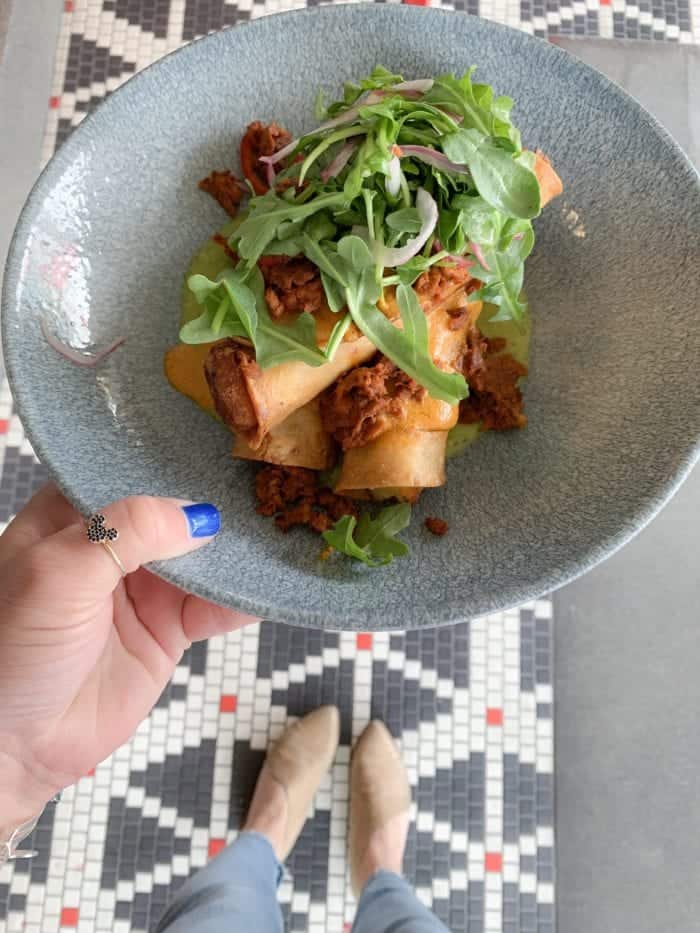 Another view of the Potato Flautas. So gorgeous and so delicious.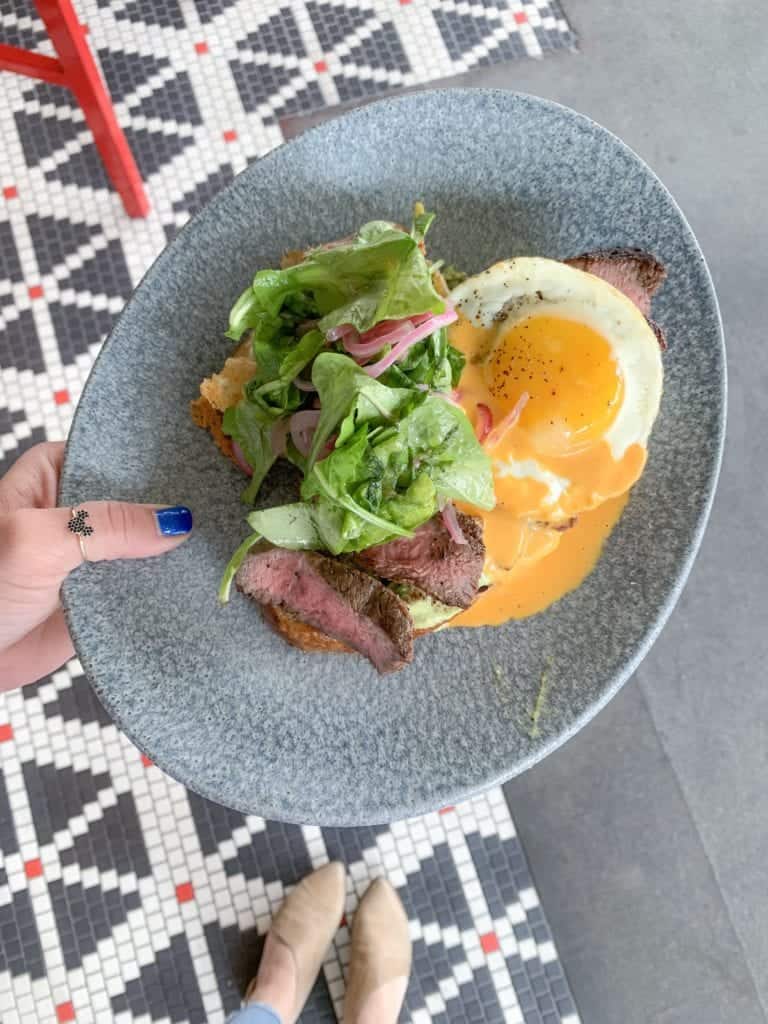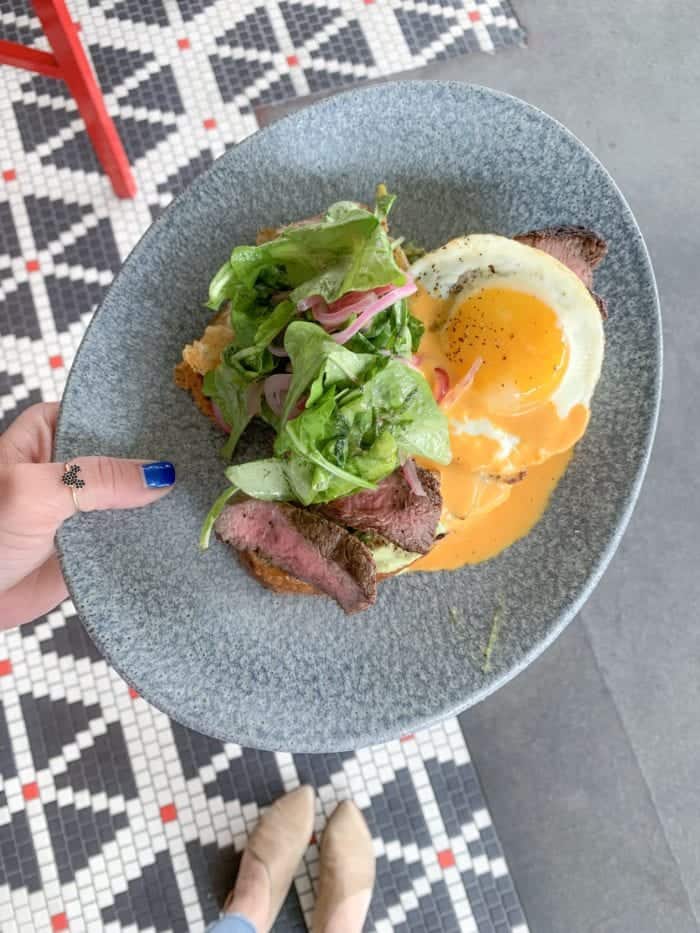 New York Avocado Toast $28.00
This is not your typical avocado toast. This toast has so many amazing layers you can't stop eating it! The confit potatoes (can't see them in the photo) have a cheese coating that you will not forget. This is a must order. Sourdough, Avocado Mash, New York Steak, one Egg-Up, Piquillo Butter Sauce, Arugula Salad, Pickled Red Onions, and Confit Potatoes.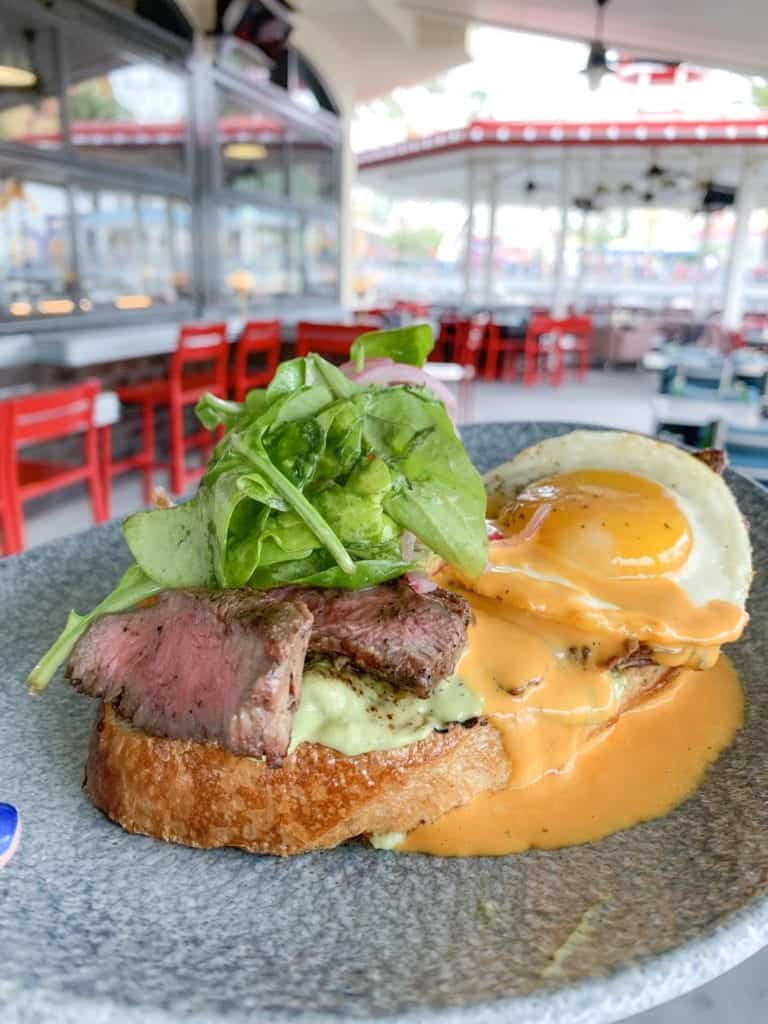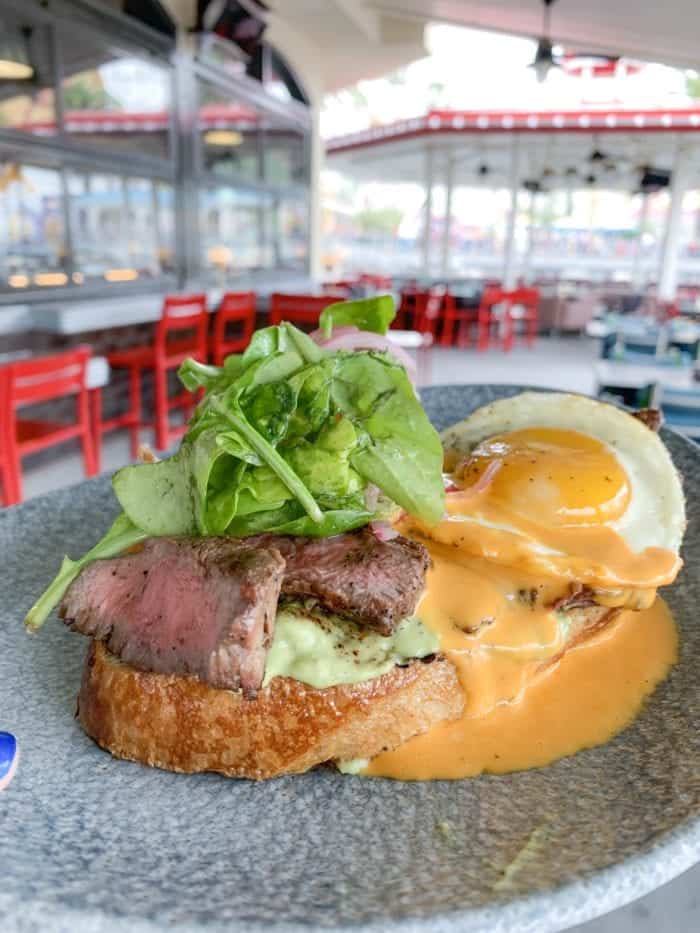 Another angle of the New York Avocado Toast. I'm drooling thinking about this one!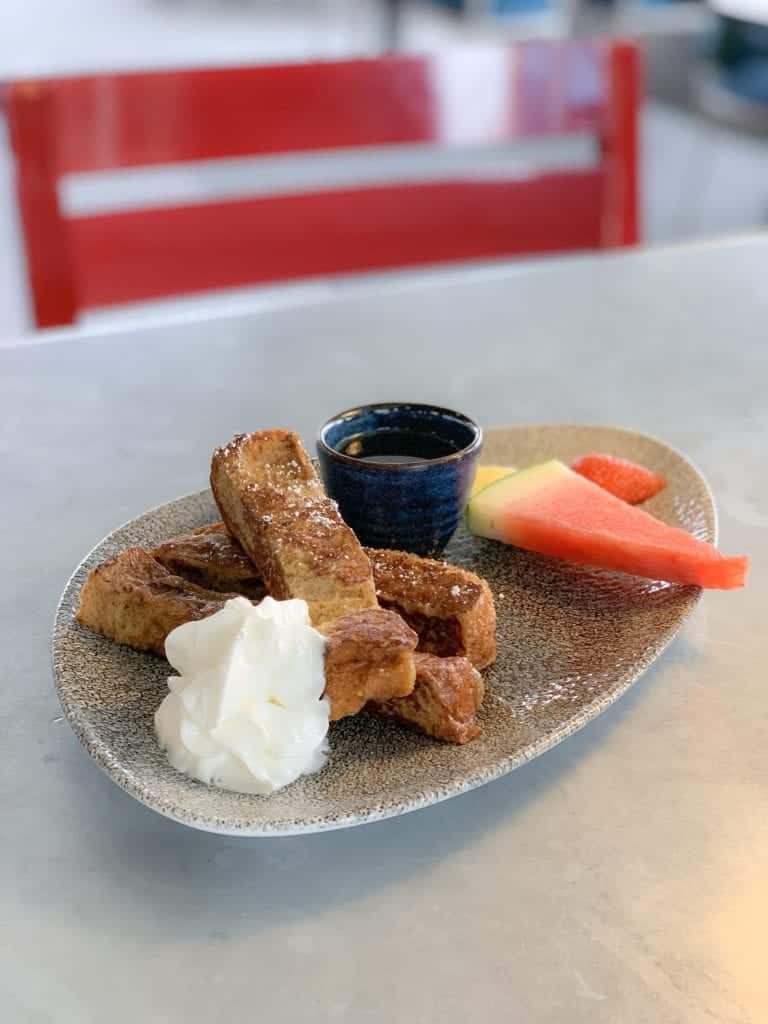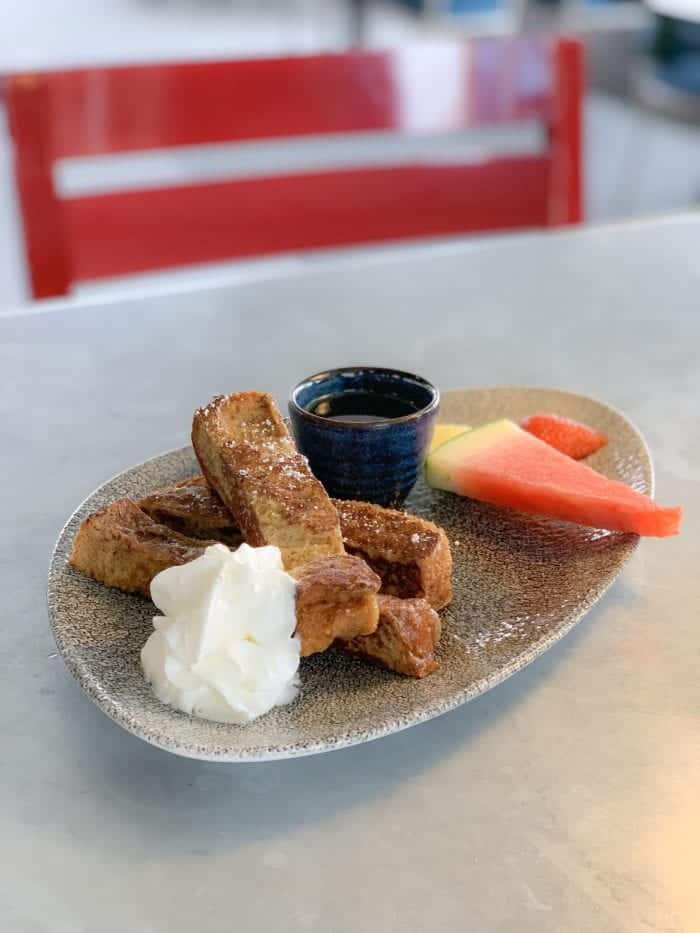 Indulgent French Toast, Kids Menu $9.00
Here's what the kids menu French Toast looks like. Cinnamon-Brown Sugar Challah Bread, Whipped Cream, Syrup, and fresh Fruit.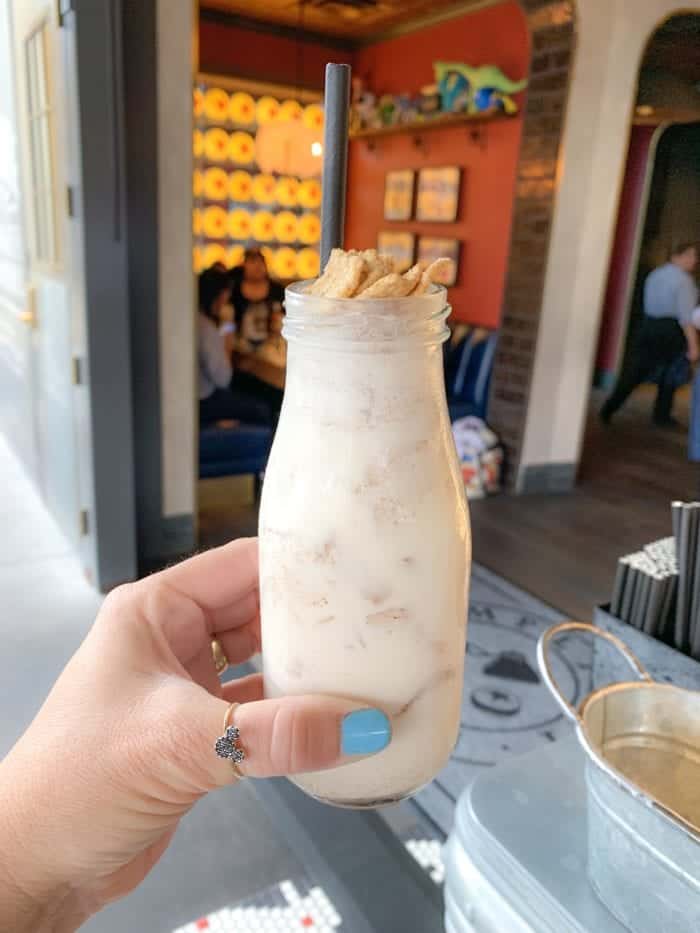 Cinnamon Toast Cocktail $13.50
Stoli Vanilla Vodka, Frangelico, Rumchata, and Cinnamon Cereal-infused Milk. While I don't drink alcohol, wanted to show you what the drink looks like.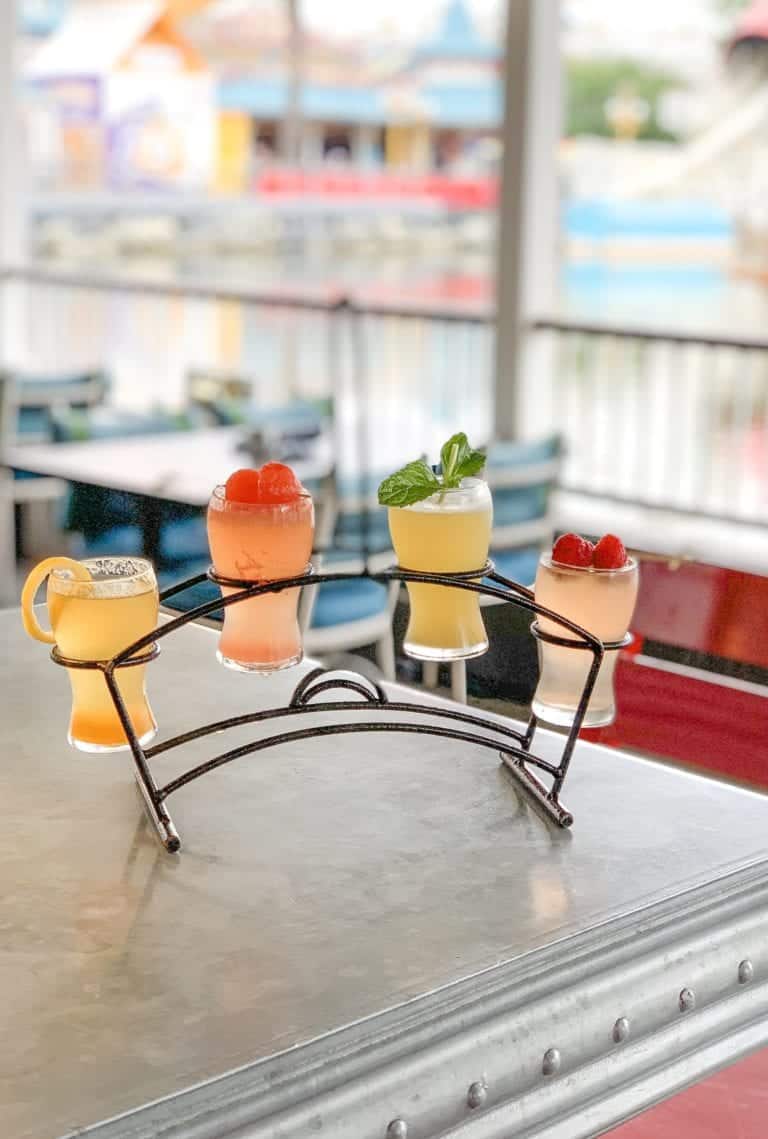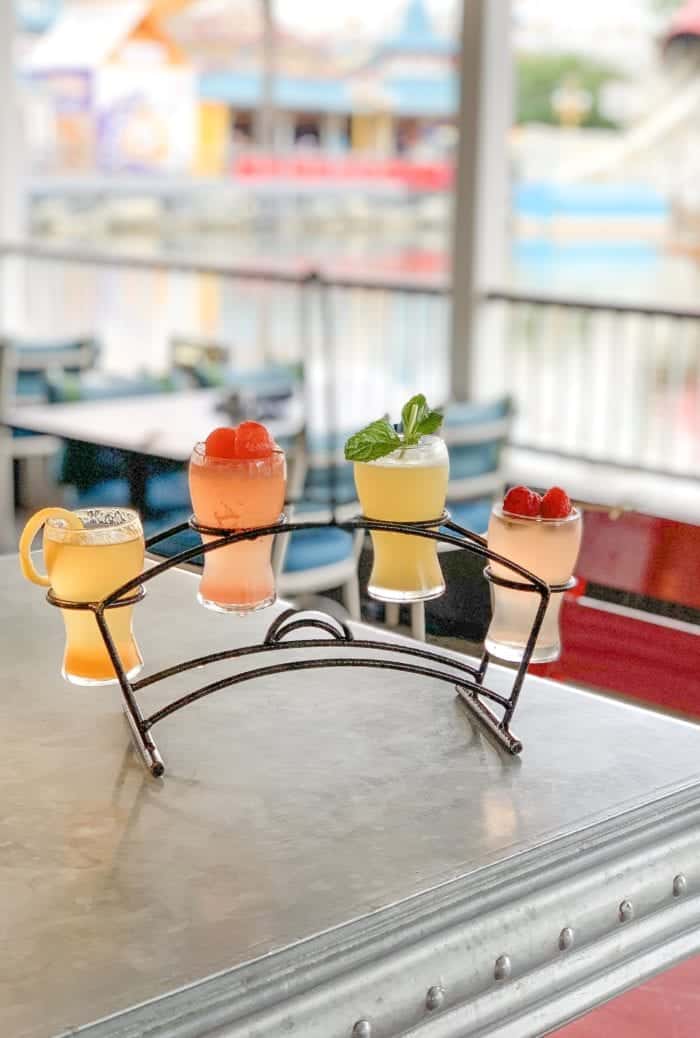 Mimosa Flight $21.00
Seasonal Flavors. While I don't drink alcohol, wanted to show what this looks like.
Disclaimer: This brunch was hosted as part of a Media Event invitation by Disneyland Resort, however thoughts and opinions are 100% my own.
Pin To Your Favorite Disney Board