Come take a peek at my latest video for Good Bite and see this simple dessert recipe I whipped up for The Real Women of Philadelphia. Mini Chocolate Chip Cookie Cups. Hope you enjoy!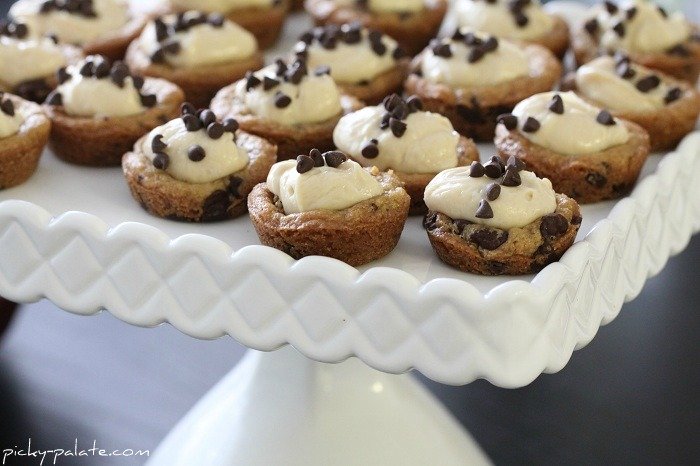 [ziplist]
Mini Chocolate Chip Cookie Cups
16 ounces prepared cookie dough
8 ounces softened Philadelphia cream cheese
1/2 cup light brown sugar, packed
1 teaspoon vanilla
1/2 cup mini chocolate chips
1. Preheat oven to 350 degrees F and spray 3 12 count muffin pans with non-stick cooking spray.
2. Using a small cookie scoop or tablespoon, scoop cookie dough into prepared muffin pans. Bake for 12 to 14 minutes until just turning golden brown. Remove and immediately use the handle of a wooden spoon to press out the centers of each cookie to make room for the filling. Let cool for 15 minutes before removing.
3. Place cream cheese, brown sugar, and vanilla into a medium bowl, mixing until well combined. Place dollops of cream cheese filling into center of cookie cups and top with mini chocolate chips.
Makes 36 servings
___________________________________
Enjoy! Have a great day and come back soon!