Hope you guys are enjoying my Fun Friday posts as much as I am 🙂 I am so in love with these fun dangly Stella and Dot Earrings, I just have to share my favorites. Take a peek and tell me your favorites!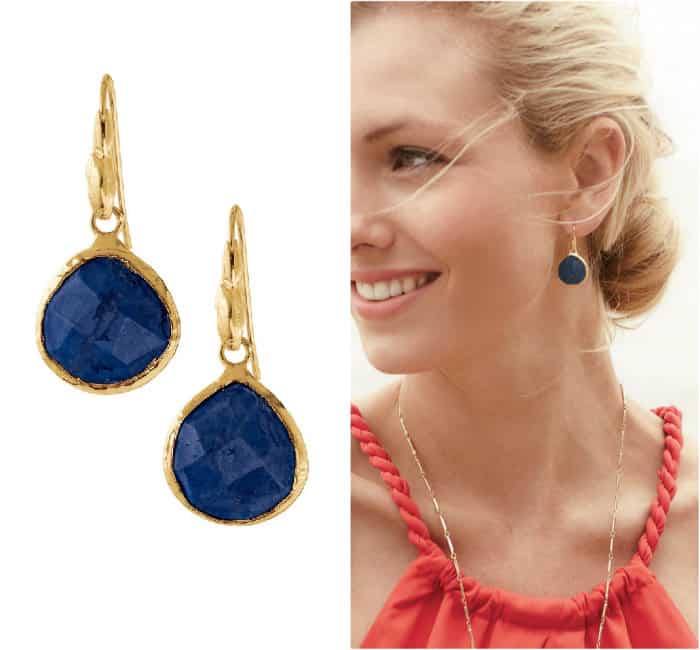 These fun and colorful Serenity Small Stone Drops will look great with so many outfits, especially a great pair of jeans. I think I'd wear these quite often and can not wait to treat myself to them soon! Take a look at the outfit below that I think would be great with them!
I put together this casual outfit that I think these Serenity Small Stone Drops would be fabulous with. Simple jeans, a striped t-shirt and some fun flats.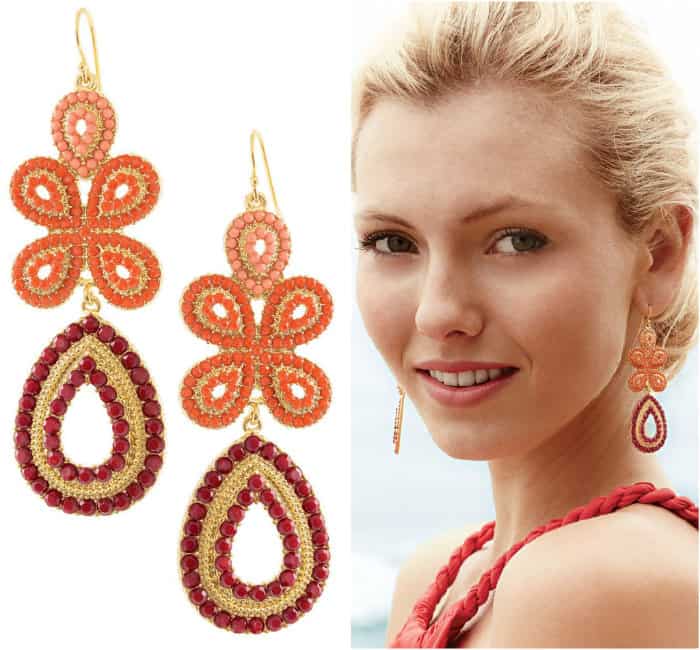 Talk about awesome color! These Gold and Coral Capri Chandelier Earrings are so great for summer and Fall. I have to tell you, I just got these in the mail a couple days ago and they are even more stunning in person. Love, love, love then!
Love this simple outfit that would go great with the Coral Earrings! I also added the Secret Garden Cuff that looks perfect with the earrings.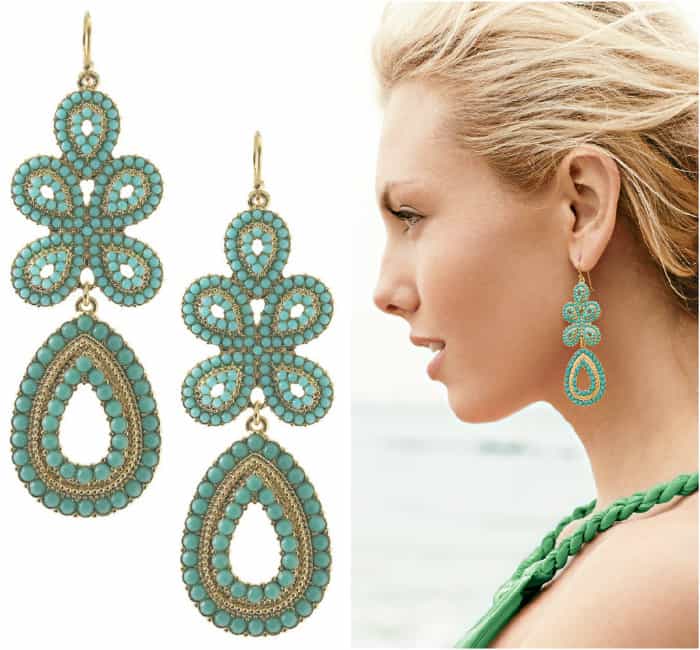 Ahhh, the turquoise! I couldn't decide which I like better so I have to eventually have them both don't you think? Turquoise is that color that goes with about everything, so you'll get lots of wear out of them. Turquoise Carpri Chandelier Earrings
Love this orange and turquoise simple outfit I put together. We've all got jeans, a t-shirt and cardigan hanging around the closet. Look how cute the earrings looks with this? Love! I added the Eleanor Bracelet, the Lindsay Bangle, the Odyssey Ring and the Azure Courture Earrings.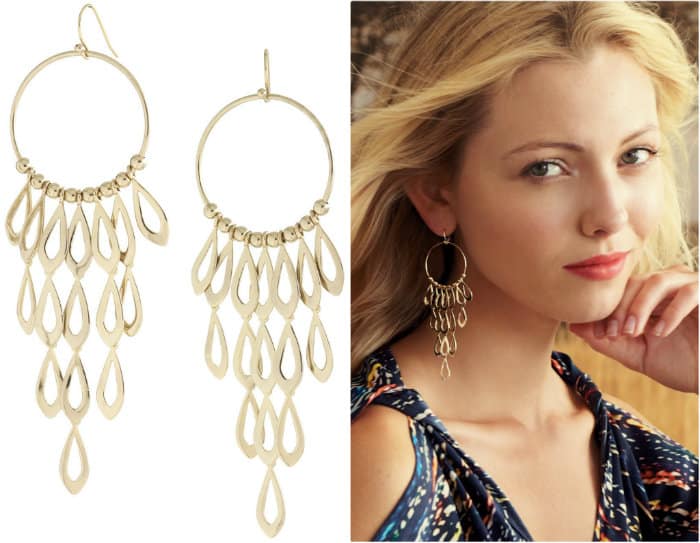 These Tigris Earrings are so pretty, I love a good gold earring that I can wear with so many outfits. These will be one of my favorite earrings, I can already tell. I also received these in the mail this week and they are truly stunning. Can't wait to wear them!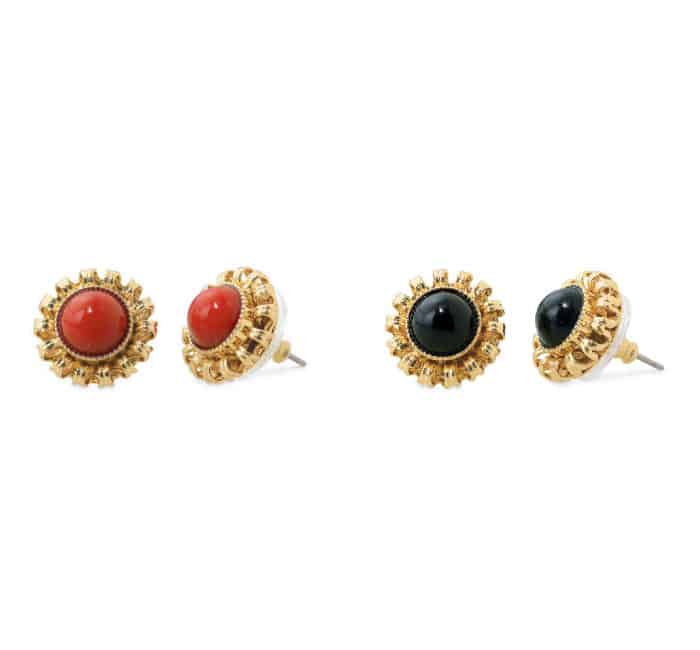 Sometimes you just feel like wearing simple earrings and for those times these are darling! I love the gold detailing around the outside and the pretty stone in the middle. Orange and Black Gigi Studs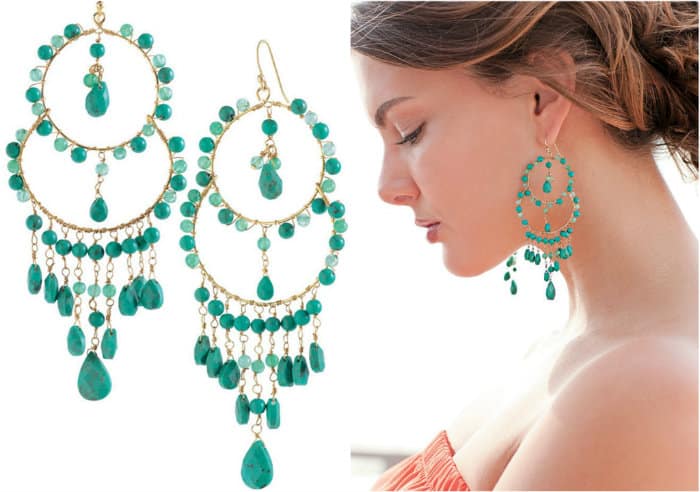 I have to admit I am total a dangly earring kind of gal which is why these beautiful Azure Couture Earrings immediately caught my eye. Perfect for dressing up or even great with a white t-shirt and your favorite pair of jeans! Love em'! I paired these with the casual orange and turquoise outfit above. Looks so cute.
_____________
For any of you so inclined to place an order today, I'll be baking the first 3 orders a batch of my Oreo Stuffed Chocolate Chip Cookies that will be shipped to your door 🙂 Leave a comment if you do. US residents only 🙂

_____________
Happy Friday and happy shopping or window shopping!
As always, if you are interested in becoming a stylist to receive all of this gorgeous jewelry or hosting a trunk show don't hesitate to shoot me an email. I'd be happy to chat about it!
xoxo
Jenny