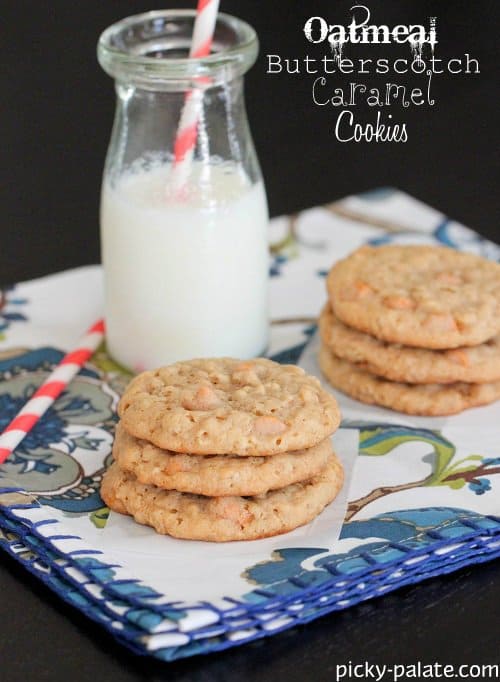 How fast is this week going?! Loving it. Let's celebrate it being almost Friday with my newest cookie, shall we? I found this beautiful jar of dulce de leche caramel sauce from Argentina at the grocery store last week that I couldn't wait to add to a cookie.
I must say these cookies were incredible right out of the oven, but I think my favorite was when I stuck a couple in the refrigerator. They got perfectly chewy and I could hardly keep my hands out of them.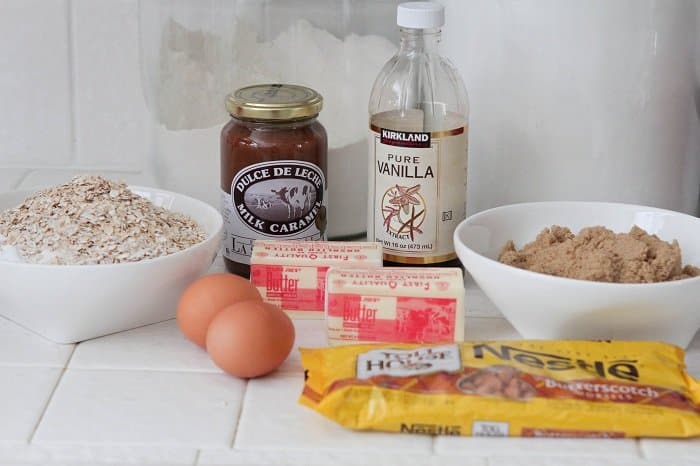 Here's your basic line up of ingredients and that beautiful jar of dulce de leche I found. Use any caramel sauce you prefer or even make your own. I have a recipe here if you'd like to use this one 🙂
I love oatmeal cookies, especially with butterscotch and caramel 🙂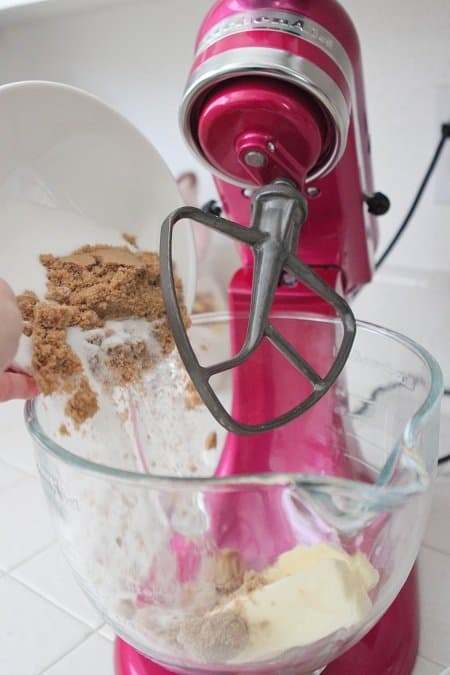 Add your butter and sugars to your stand mixer.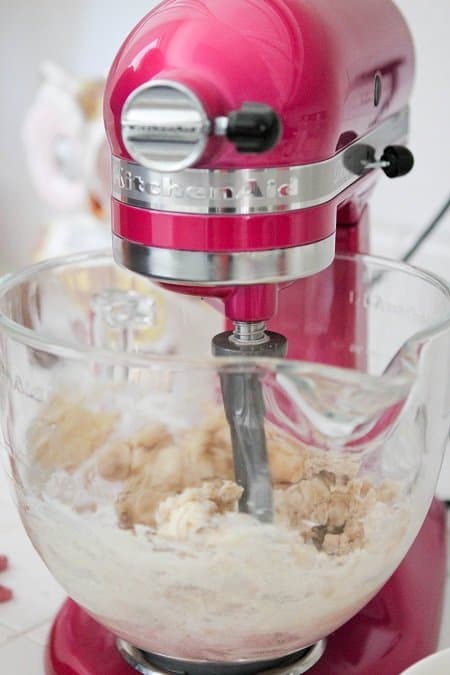 Cream away!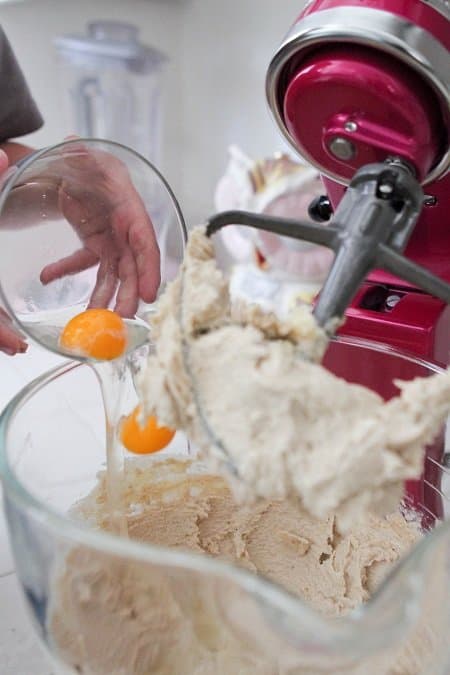 Thanks to my little stinker for helping dump the eggs in 🙂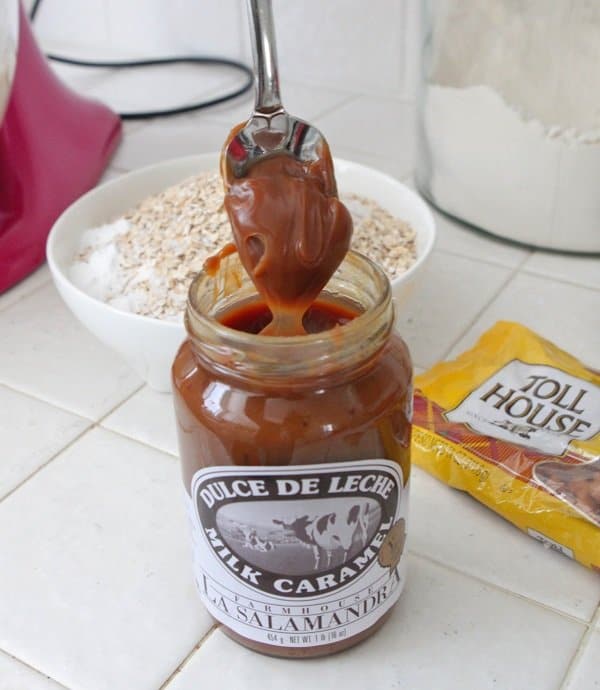 Here's a closer look at that caramel sauce I was telling you about. It's by La Salamandra and it's so dreamy. Worth every penny. Like I said earlier, you can certainly use your favorite caramel sauce as a substitute.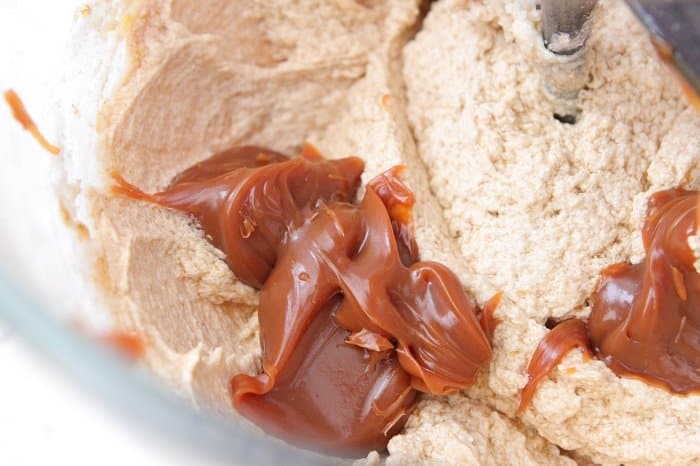 Perfection.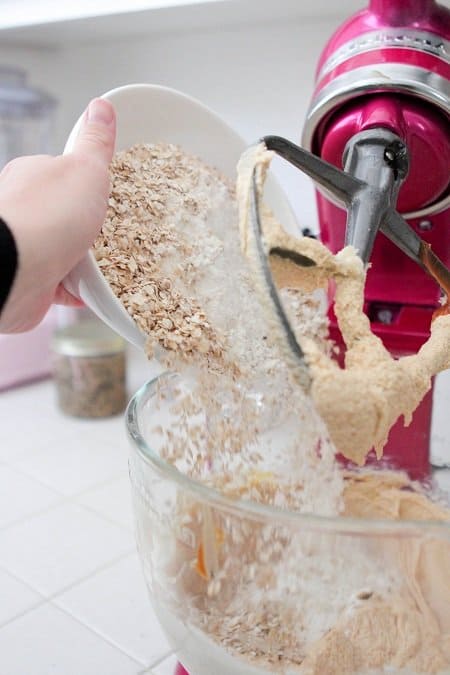 Add those dry ingredients to the mix.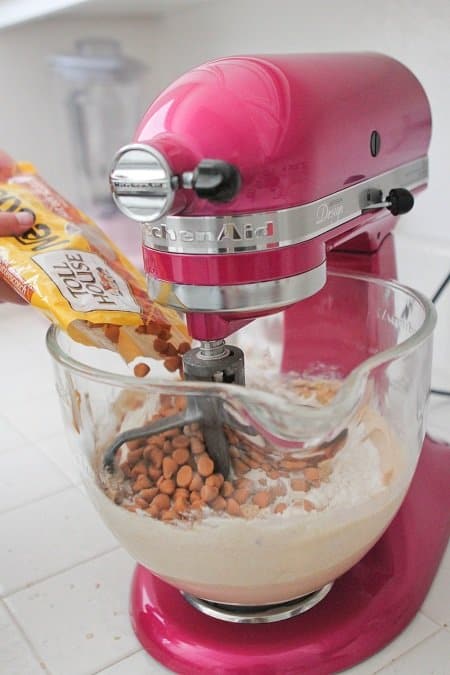 …..and those butterscotch chips.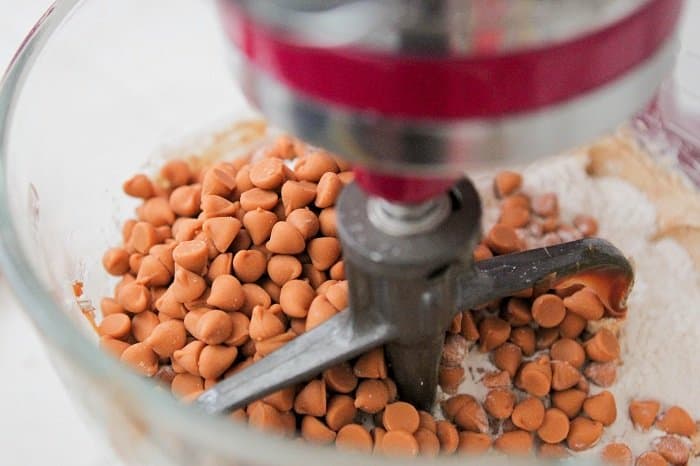 Sneak one or two if you're crazy 🙂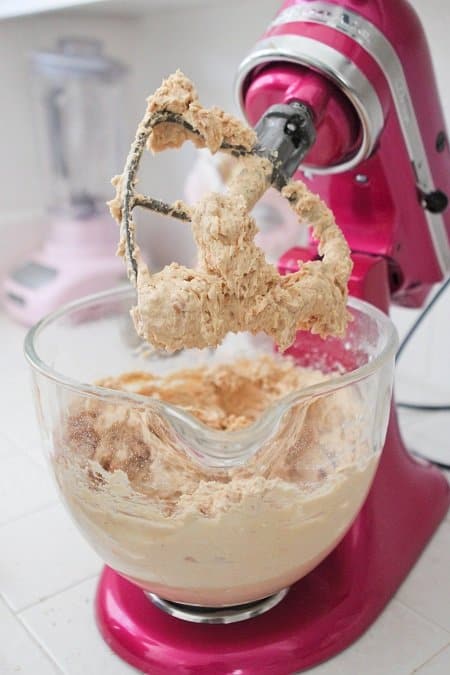 Yes, it's done!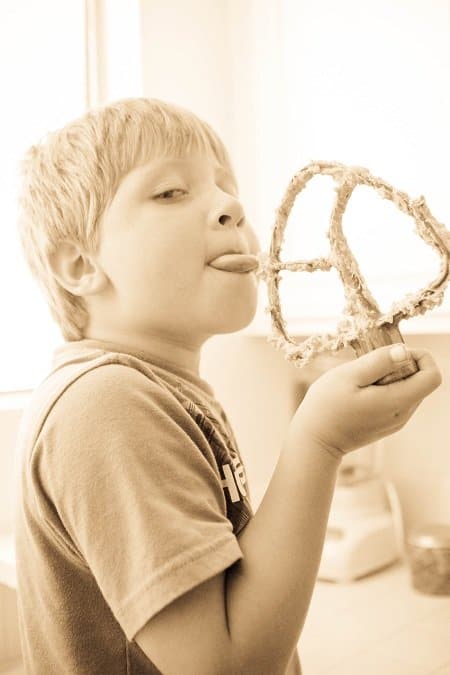 My little helper earned a good lick or two.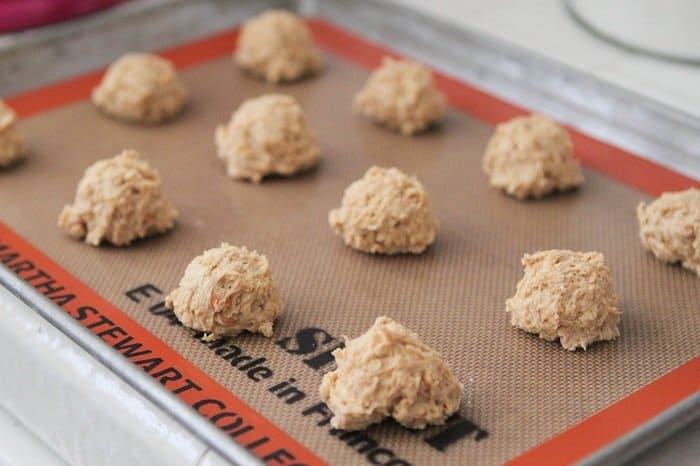 On the cookie sheet they go and into the oven.
Here they are, perfectly fabulous.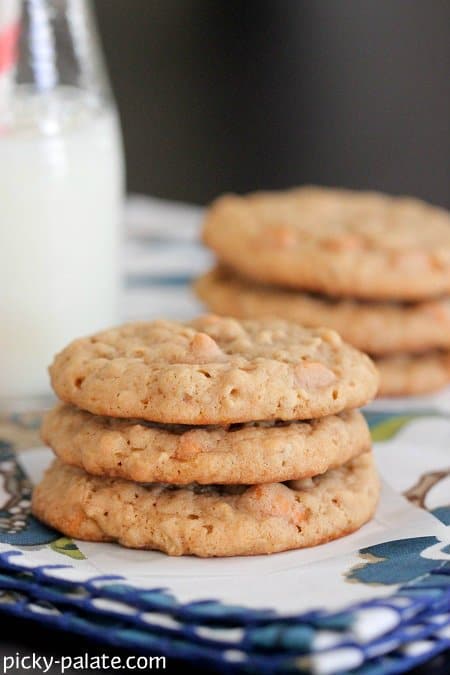 Love!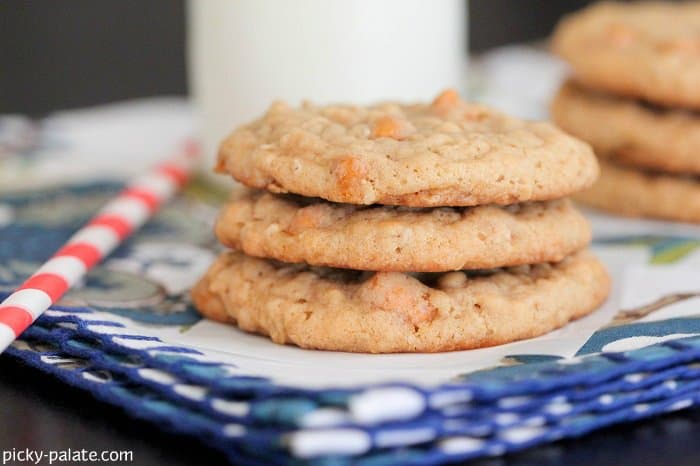 [ziplist]
Oatmeal Butterscotch Caramel Cookies
2 sticks (1 cup/16 tablespoons) softened unsalted butter
3/4 cup granulated sugar
3/4 cup packed light brown sugar
2 large eggs
1 1/2 teaspoons pure vanilla extract
1/4 cup prepared caramel sauce
2 cups all purpose Gold Medal Flour
1 cup quick oats
1 teaspoon kosher salt
1 teaspoon baking soda
1 bag butterscotch chips
1. Preheat oven to 350 degrees F. and line a large baking sheet with a silpat liner or parchment paper.
2. In stand or electric mixer, cream butter and sugars until light and fluffy, a good 2-3 minutes. Slowly add in eggs, vanilla and caramel sauce.
3. Place flour, oatmeal, salt and baking soda into a large bowl, mixing to combine. Slowly add to wet ingredients along with butterscotch chips. Mix until just combined then scoop dough onto prepared baking sheet with a medium cookie scoop. Bake for 12-14 minutes, or until edges just start to turn golden brown. Let cool on cookie sheet for 10 minutes before transferring to a cooling rack. Serve and enjoy!
Makes 3 dozen cookies