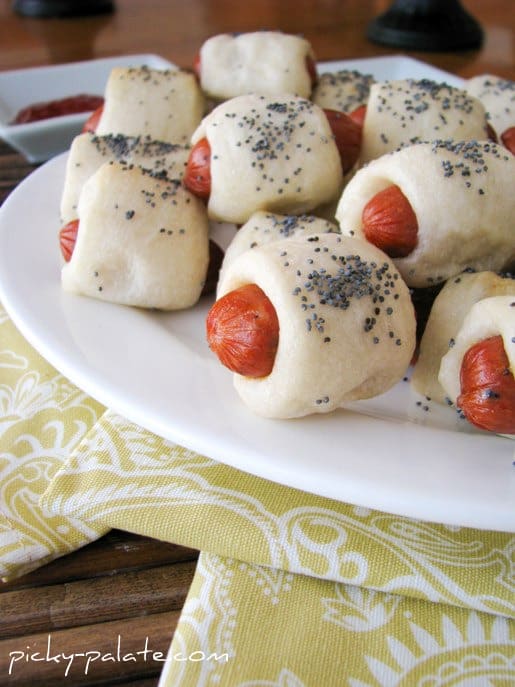 Well, we are really getting close to Superbowl Sunday now. Hope you've got your menu planned out. I wanted to leave you with one more almost too simple but totally adorable little game day recipe that is always a favorite. Mini pigs in a blanket aka "piglets in a blanket." The kids go nuts for these and I guarantee you the adults will pop more than one or two as well 🙂
I picked up a great Party Pack of Aidels little sausages from Costco a week or so ago. It comes with 3 different varieties and oh man they are good! For this particular recipe I used the Cajun flavored ones, but for the kids I'd use a more mild one like the chicken/apple one. You won't be sorry if you pick up a pack yourself!! If you don't get to costco, you can also use the little smokies that you can find in any grocery store. Or, cut hot dogs into thirds!
I added some poppy seeds for a little color, kind of looks like a mini bagel dog doesn't it? Whatever you want to call these, they take only minutes to make and are the perfect game day food for any party! Enjoy!

Here's that Aidells party pack I was talking about, all three of those flavors are so good!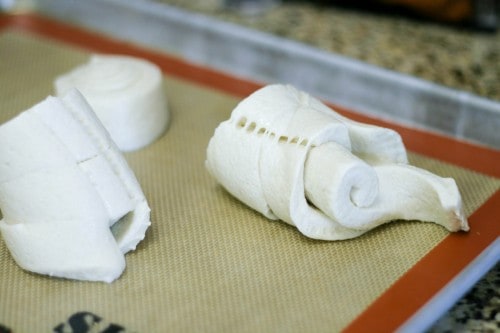 Unroll that can of breadsticks and plop them onto a baking sheet, try not to jump when it pops open, hate that thing!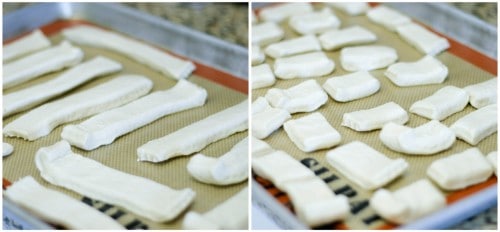 Separate into strips, then cut each into thirds.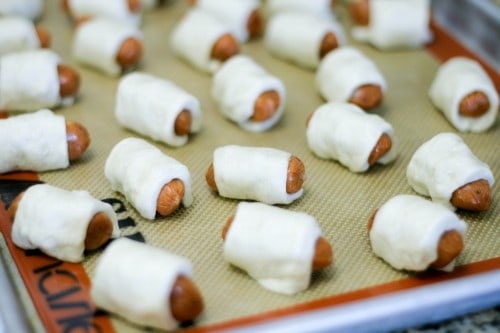 Wrap the little cuties…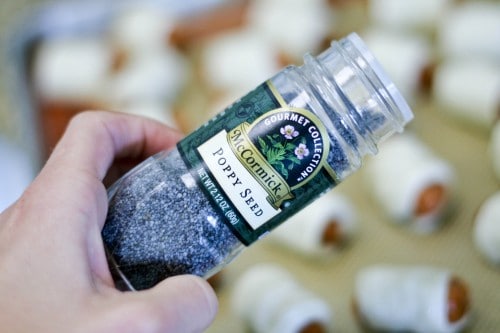 Sprinkle with a little poppy seed if you like…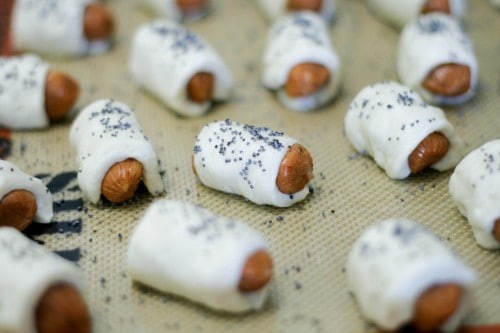 Time to bake!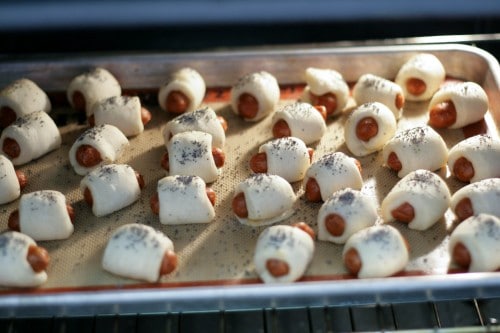 Ahh, puffed and perfect!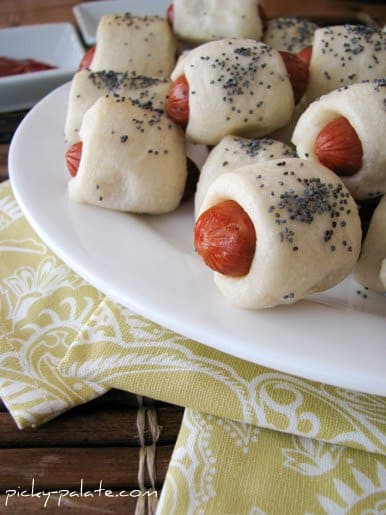 Voila' here you have your perfect little Piglets in a Blanket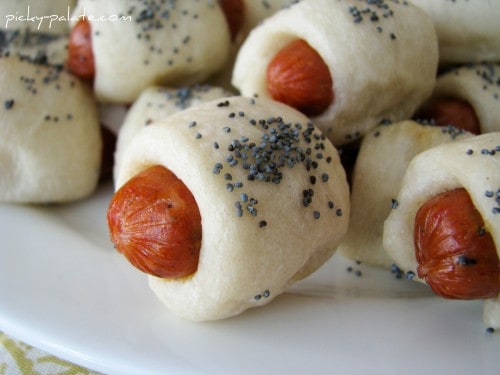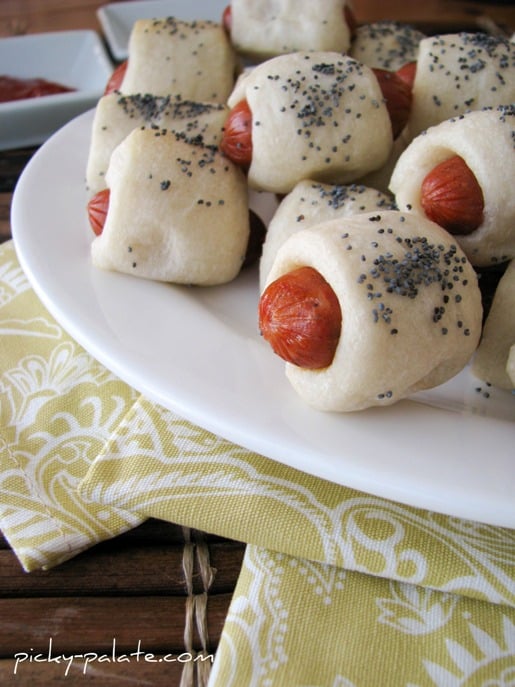 Piglets in a Blanket
32 little sausages or lil' smokies (I used aidels cajun flavor from a Costco Party Pack)
1 package Pillsbury Breadsticks, in can
Poppy Seeds
Ketchup and Mustard for dipping
1. Preheat oven to 350 degrees F. Place little sausages in a bowl, dry with paper towel if wet. Open breadsticks and separate into strips. Cut each strip into thirds. Take a little sausage and roll dough over, placing seam side down onto a silpat or lightly greased baking sheet. Sprinkle tops with poppy seeds and bake for 15-18 minutes or until dough is cooked through, slightly golden. Let cool for 3 minutes before removing from baking sheet. Serve with ketchup and mustard!!
Approx 32 little piglets!
___________________________________
Enjoy your Superbowl Weekend, happy snacking!!