Quinoa and Brown Rice Black Bean Fiesta Bowl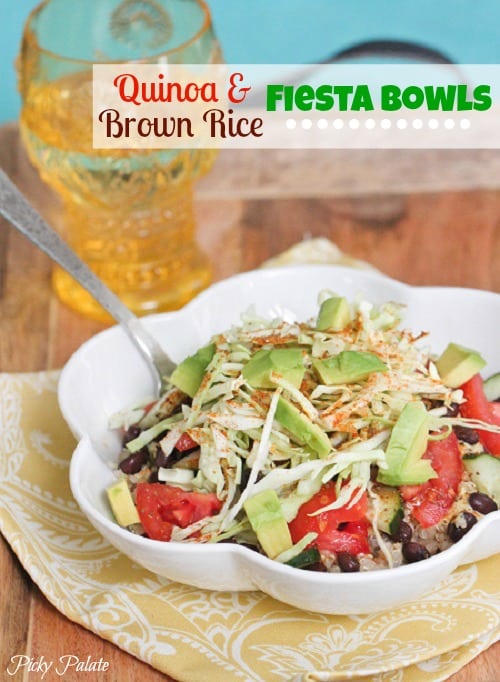 I am so excited to start a new page on Picky Palate called "Skinny Palate." You know how swimsuit season is right around the corner, eeek!! This will be a page where I post health conscious recipes that my husband and I are loving right now. The kids, well we are working on them, even if it's one bite at a time. It's a work in process 🙂
A few weeks ago we went to a little cafe in Laguna Beach called Active Culture, you can see a collage I posted on Instagram HERE. They serve all sorts of wonderful healthy foods, yogurt and smoothies. I ordered what they call their whole bowl and I could not get enough of it. I went home and created my own version of their super healthy fabulous bowl. It's not exact, but I enjoyed mine just as much.
Hope you enjoy friends! ….and no worries for those of you not into this, I have a killer cookie recipe coming up soon! It's all about moderation right?!

To get started, cook your quinoa and brown rice. Do this in advance if you'd like, it will save you some good time. You'll also need some finely shredded cabbage, thinly sliced and quartered cucumber and chopped tomatoes. You can even substitute for white rice in place of the quinoa and brown rice.

You'll also need black beans, your favorite mild salsa (not pico de gallo), and 1 avocado peeled and diced.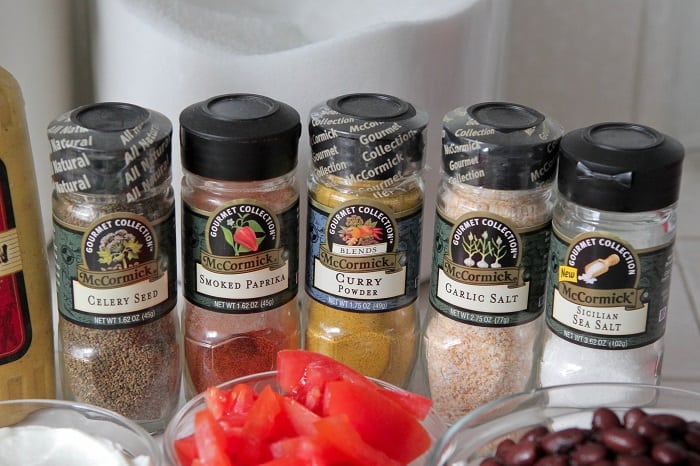 Here are the spices I used to create the seasoning for the bowl. You can substitute all of these for a spice blend called Accent if you have that. A few less ingredients/steps. Otherwise, 1 teaspoon of each of these spices. I also added fresh ground pepper not pictured.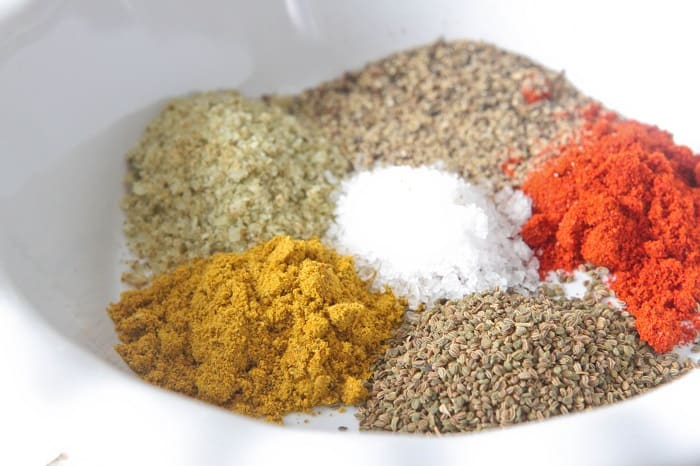 Love how colorful these spices are. So fragrant too!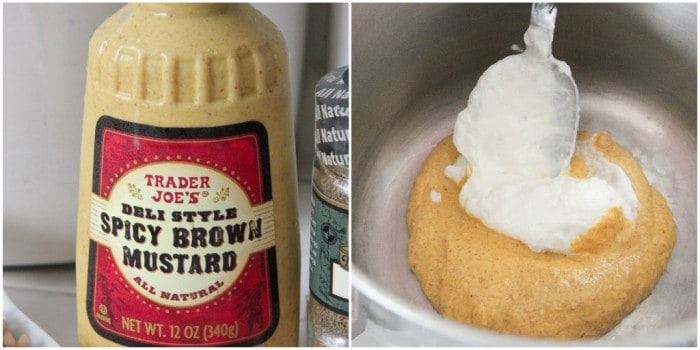 The sauce consists of brown or Dijon Mustard, plain greek yogurt, a few splashes of water and worcestershire sauce.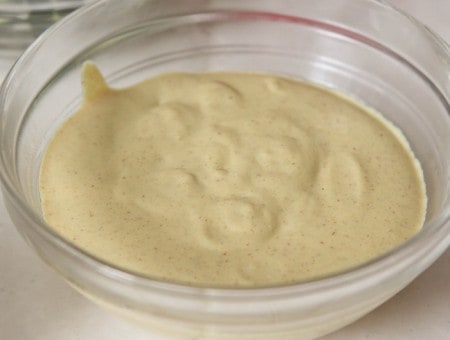 It will look like this. Brings great flavor to your bowl.

Time to layer your own bowl. Start with brown rice, some quinoa, a few spoonfuls of mustard sauce, black beans….

 …cucumber, tomatoes, salsa, cabbage, your homemade spice blend and some diced avocados not pictured.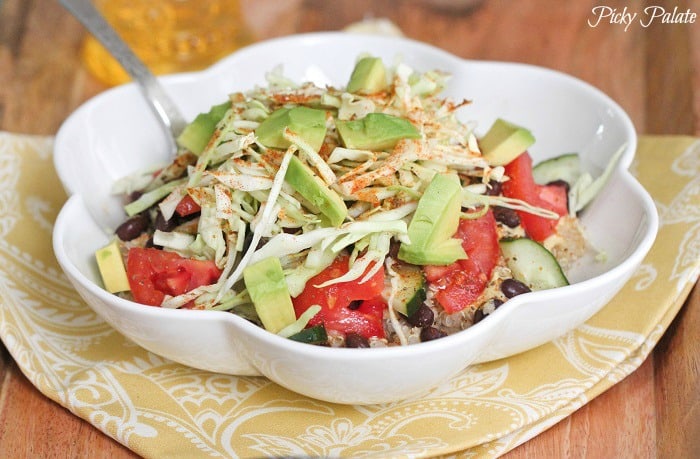 Ahhhh yah. After you take a photo for Instagram (ok, maybe that's just me), stir your bowl all together and dig in! Stirring together allows the spices and sauces to integrate with the quinoa and rice.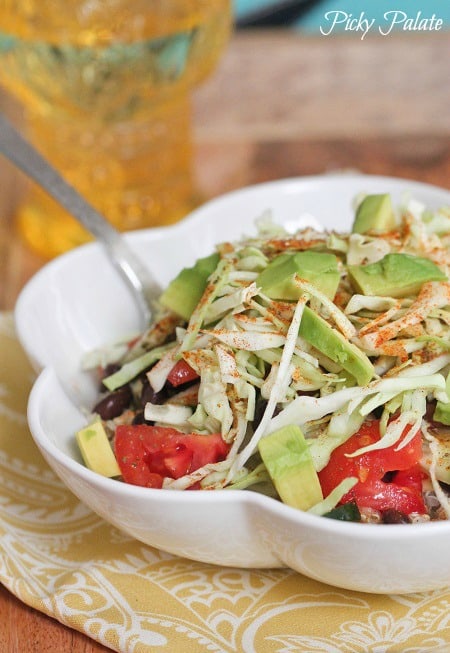 [ziplist]
Quinoa and Brown Rice Black Bean Fiesta Bowl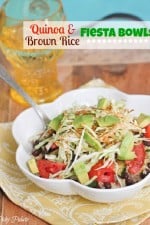 Ingredients
1 cup

dry quinoa

2 cups

uncooked brown rice

1 cup

Dijon or brown mustard

1 cup

plain greek yogurt

3 tablespoons

water

1/2 teaspoon

worcestershire sauce

1 teaspoon (of each of the following)

celery seed, smoked paprika, curry powder, garlic salt, salt and pepper

15 ounce can

black beans, drained

2 cups

thinly sliced cabbage

2 cups

quartered and sliced cucumber

2 cups

chopped tomatoes

1/2 cup

mild thin salsa (not pico de gallo)

1

avocado, peeled and diced
Directions
Cook quinoa according to package directions. Transfer to a large bowl. Cook brown rice according to package directions. Transfer to a large bowl.
Place mustard, yogurt, water and worcestershire sauce into a small saucepan over medium low heat. Stir until warm. Remove from heat.
Place celery seed, paprika, curry powder, garlic salt, salt and pepper into a small bowl, stir to combine.
In each serving bowl layer the following: brown rice, quinoa, a few spoonfuls of mustard sauce, black beans, cucumber, tomato, a few spoonfuls of salsa, cabbage, a few pinches of seasoning and diced avocado. I like to stir my bowl all together to mix in the sauce and seasonings. You may find you enjoy more sauce and or seasonings in your bowl. Add what you like. I also prefer my bowl slightly warm.
Makes 6 Servings
Note: Instead of the seasonings that I have listed you can replace it with the spice blend "Accent" also known as "spike" I just did not have it so created something similar in my recipe.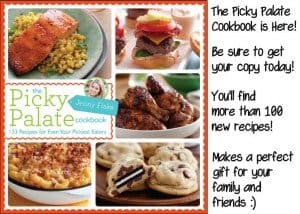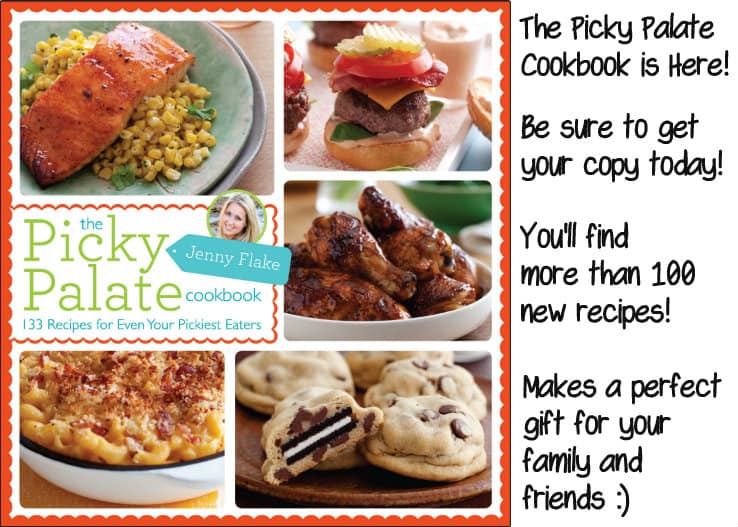 FOLLOW PICKY PALATE ON INSTAGRAM! Show me what recipes you're making from Picky Palate by using #pickypalate.
Other recipes you may enjoy...
Comments