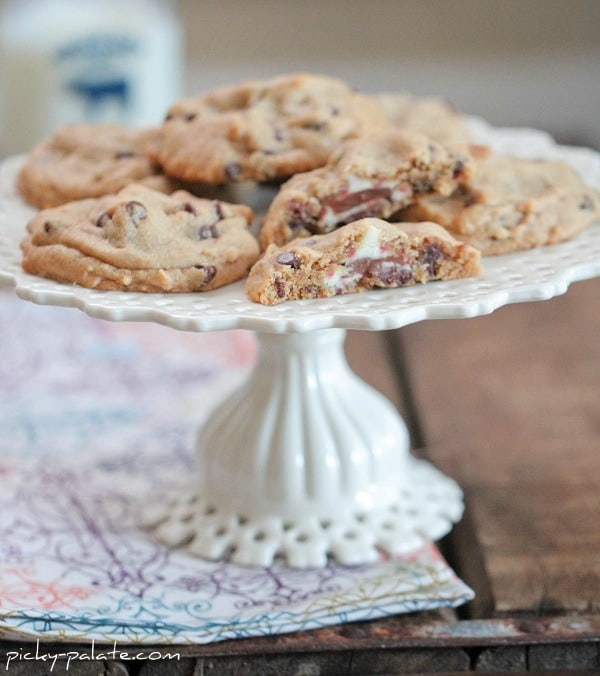 I fully admit I have an addiction of making cookies. It is one of my favorite things to do. Probably because the options are endless, I just love creating new ideas, lol! When I was strolling through the Valentine's Candy isle at Target last week, I quickly saw these lovely Raspberry Kisses and knew I was whipping up something fabulous with them.
These cookies turned out so lovely. The texture, the flavor, it's all in check. There's a bit of a peanut butter and jelly flavor going on with these cookies. Try them for yourself. These got rave reviews, enjoy!
Here they are…..go hunt them down….today!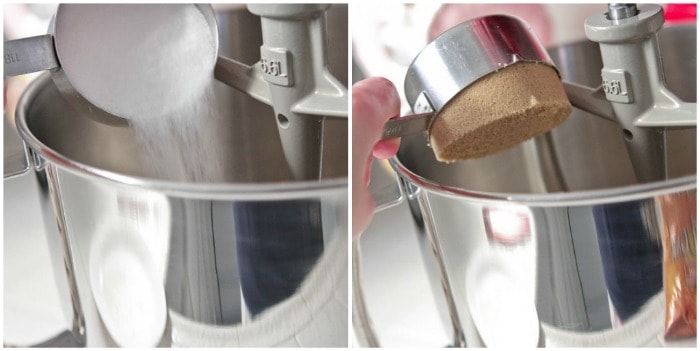 Nothing fancy here, just cream your butter and sugars as usual 🙂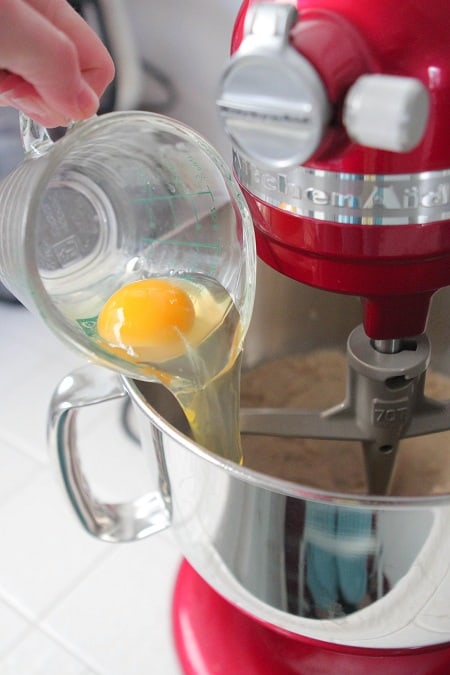 Add your egg.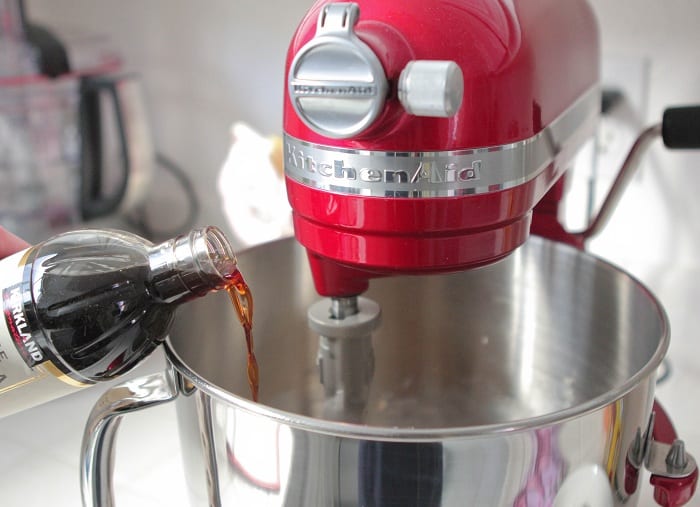 ….and your vanilla.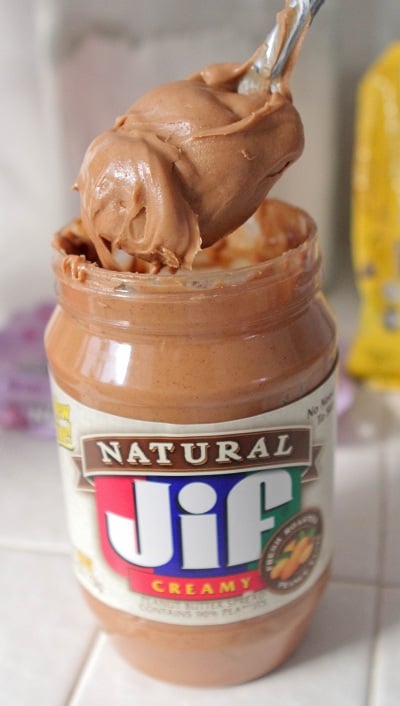 Peanut Butter! I can't help sticking my nose in the jar every time I open the lid. Smells incredible!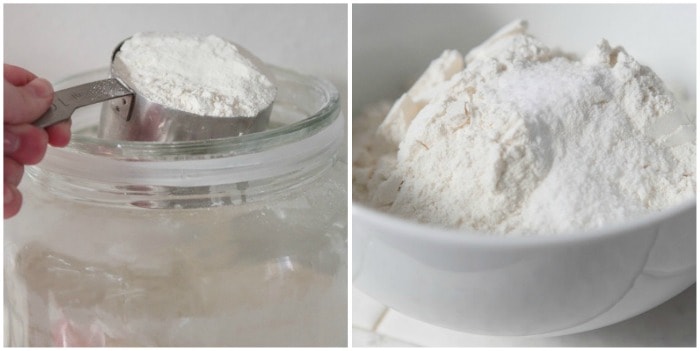 Dry ingredients.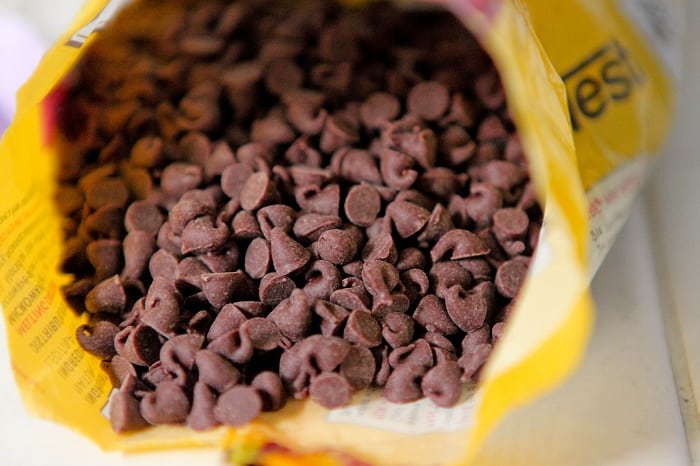 I would highly recommend using Nestle's Mini Chocolate Chips for this recipe. I loved how it turned out with them.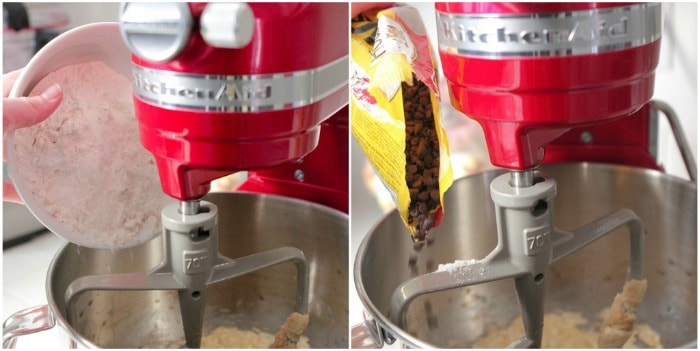 Add to the mixer.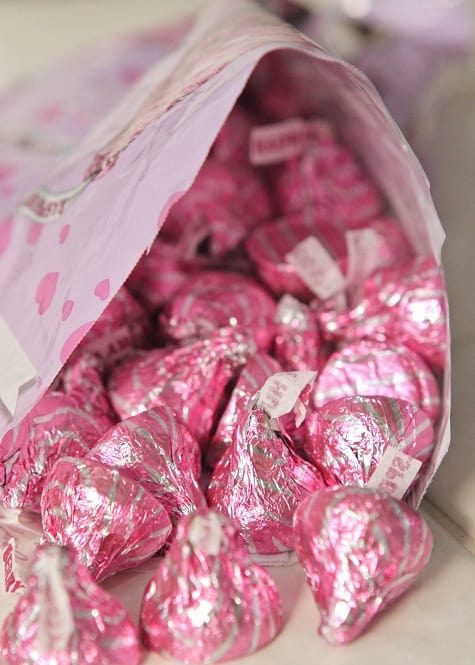 True Love 🙂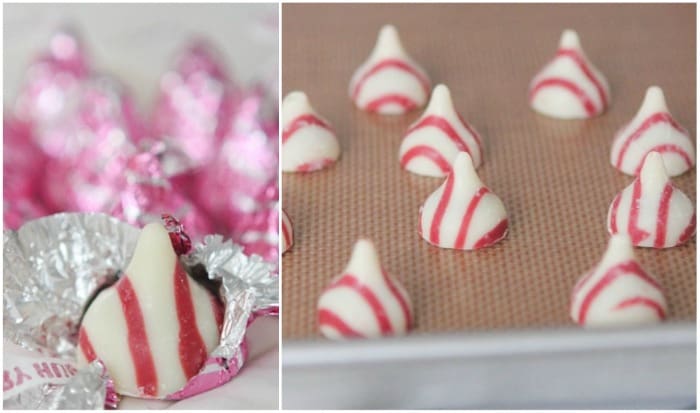 Aren't they pretty? White chocolate raspberry on the outside and milk chocolate on the inside.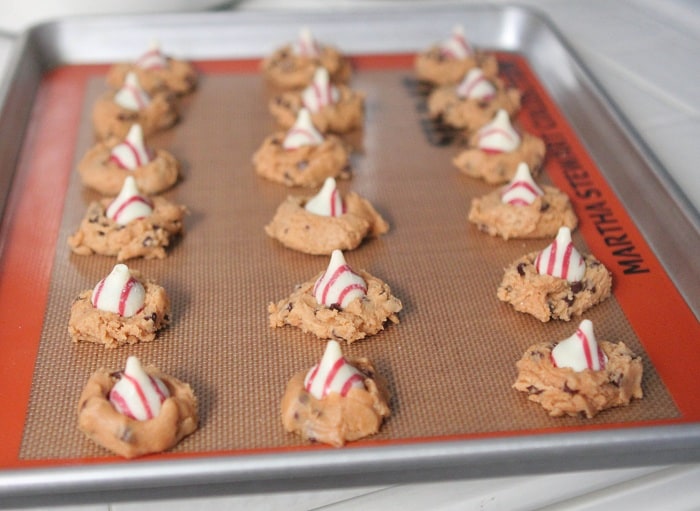 Let the fun begin!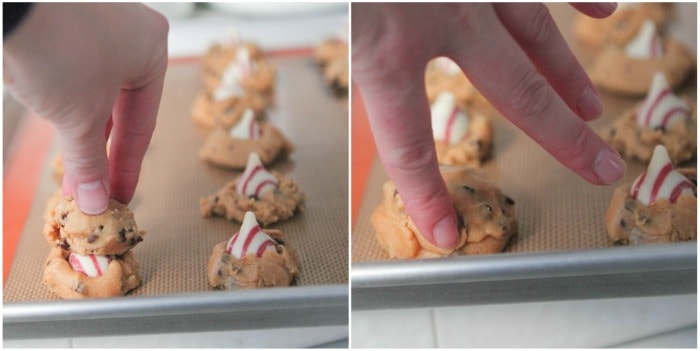 Seal those edges nicely.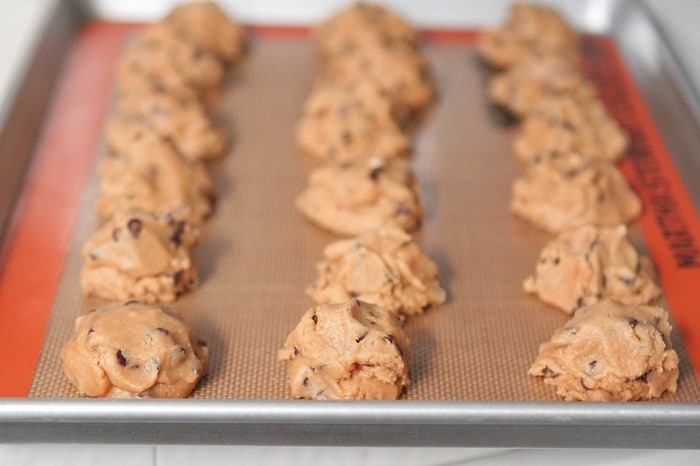 Please know the sealed edges do not need to be perfect, it all bakes out nicely.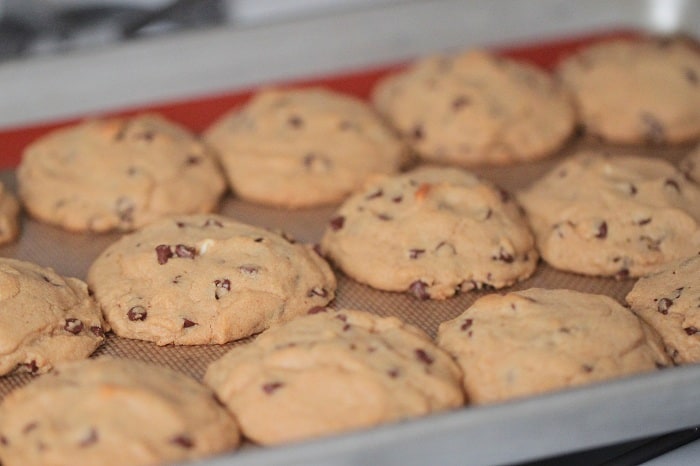 See? Yum!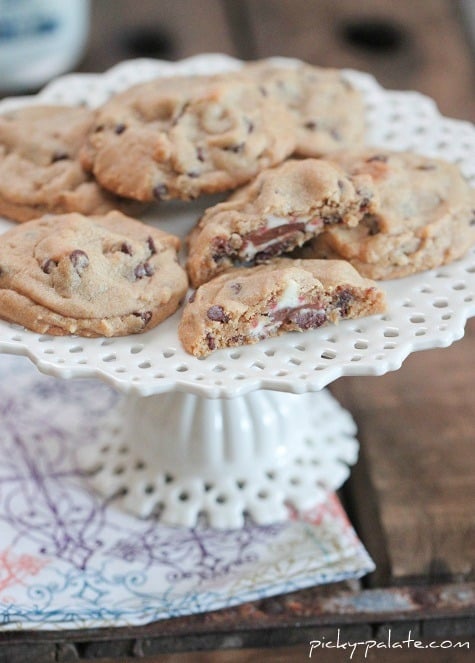 Perfection.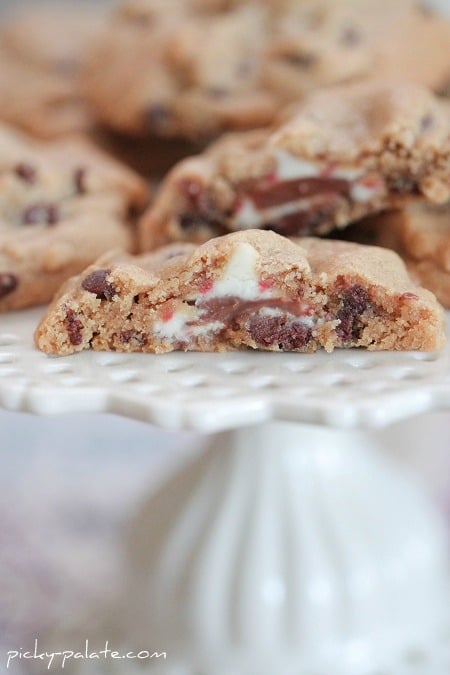 [ziplist]
Raspberry Kiss Surprise Peanut Butter Chocolate Chip Cookies
1 stick softened unsalted butter
1/2 cup granulated sugar
1/2 cup packed light brown sugar
1 1/4 cup creamy peanut butter
1 large egg
2 teaspoons pure vanilla extract
1 1/4 cups all purpose flour
1/2 teaspoon baking soda
1/4 teaspoon kosher salt
1 1/2 cups mini chocolate chips
24 Raspberry Hershey Kisses
1. Preheat oven to 350 degrees F. and line a large baking sheet with parchment paper or a silpat liner.
2. In a stand or electric mixer beat the butter and sugars for 3 minutes. This is a must. Add peanut butter, egg and vanilla mixing until well combined. Add flour baking soda, salt and chocolate chips, mixing to combine.
3. Place heaping tablespoons of dough onto baking sheet, about 1 inch apart. Place a Kiss on top of each mound of dough. Place another heaping tablespoon of dough over Kiss and with fingers press dough around edges to seal. Does not have to be perfect or tight. Bake for 14-16 minutes or until baked through. Let cool for 10 minutes on baking sheet before transferring to cooling rack. Serve and enjoy!
Makes about 2 dozen
___________________________________
Have a great day, come back soon!