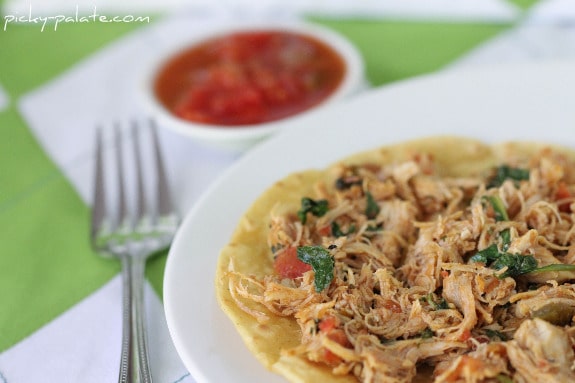 I am such a sucker for Mexican Food. Maybe it's because I grew up in AZ, I don't know but we eat it…..often in my house. I have to share with you a new product by Tortilla Land that is sold at CA and AZ Costco locations. Their uncooked corn tortillas taste completely homemade and are cooked in a hot skillet in 60 seconds! How cool is that?! I topped my tortillas with shredded chicken breast mixed with salsa, ranch seasoning, cumin, garlic and sauteed spinach. That's the Florentine part of the recipe, sounds fancy right? I love adding chopped spinach to my dinner recipes for the kids, half the time they've got no idea they are eating it 🙂
These tortillas are $5.99 for 48 tortillas, they have no preservatives, no cholesterol, no trans fats and are gluten free. Tortilla Land's flour tortilla are available at retailers nationwide. Check HERE to find products in your area.
Make sure to check out Tortilla Land on Facebook too!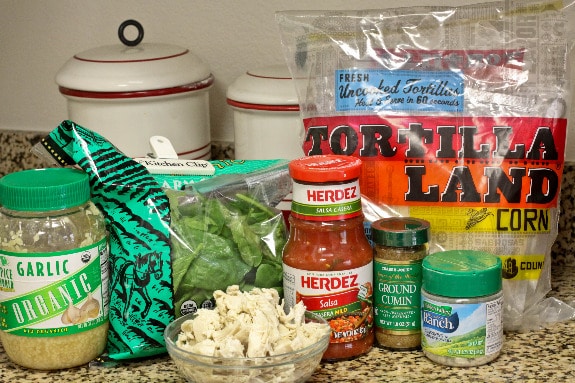 Here is your line up of ingredients 🙂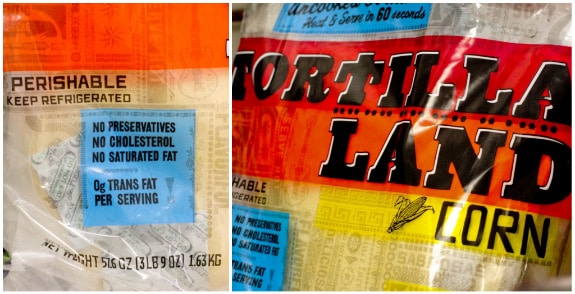 Officially in LOVE with these tortillas 🙂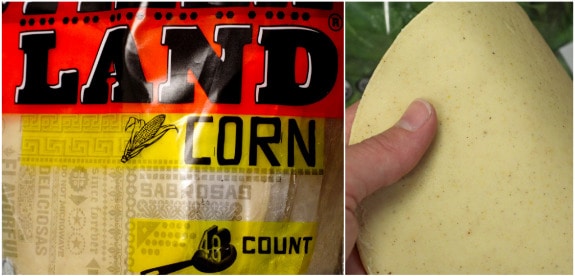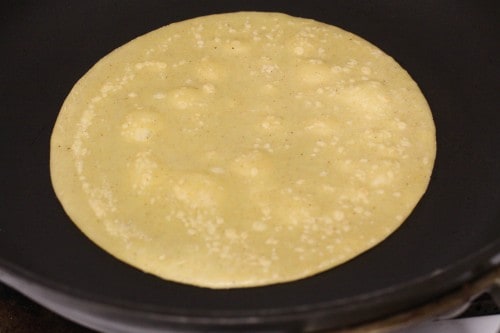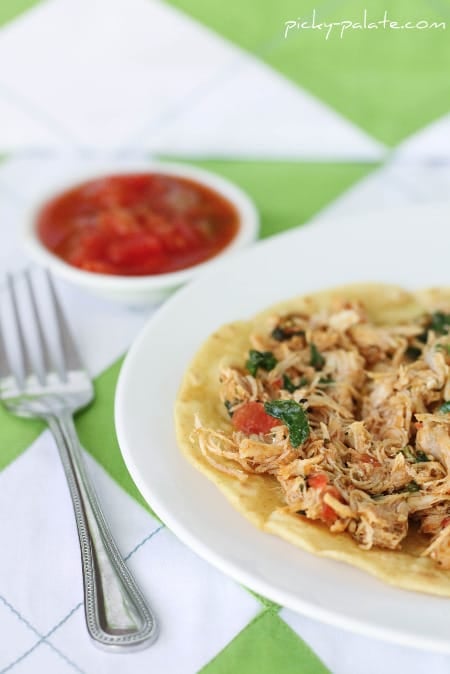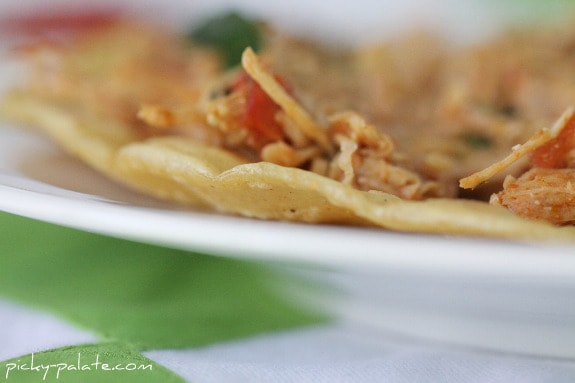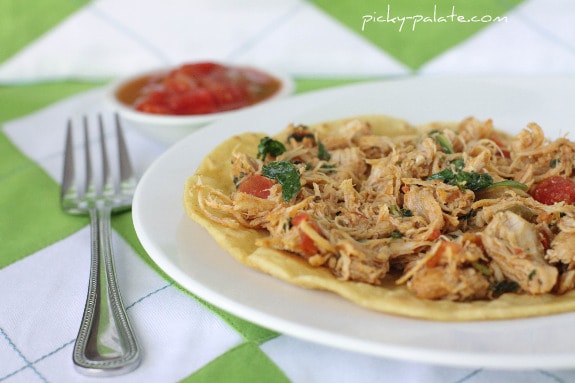 [ziplist]
Salsa Chicken and Ranch Florentine Tostadas
2 Tablespoons extra virgin olive oil
3 Cups chopped fresh spinach leaves
2 Cups cooked shredded chicken breast
2 Tablespoons fresh minced garlic
1 Tablespoon ground cumin
1/2 teaspoon kosher salt
1/4-1/2 teaspoon dry Ranch Seasoning
1/2 Cup prepared salsa of choice
6 Tortilla Land Corn Tortillas
1. Heat oil in a medium skillet over medium heat. Saute spinach until leaves wilt. Stir in chicken, garlic, cumin, salt, ranch seasoning and salsa. Cook for 5 minutes or until chicken is heated through.
2. Heat small skillet over medium heat. When hot add tortilla. Cook for 30 seconds then flip and cook second side for another 30 seconds. When lightly browned on both sides remove. Cook remaining tortillas.
3. Top tortillas with chicken mixture. Serve with salsa if desired.
6 servings
_____________________________________________
Posted more about my NY Trip, check it out HERE 🙂 Have a great weekend, see you soon 🙂