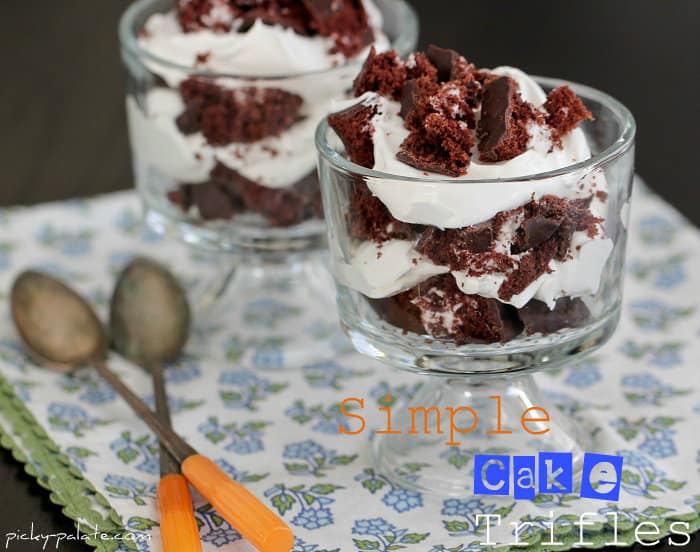 Ever have some of those days where you need a quick dessert but you are short on time? Well……I've got the perfect idea for you that is not only delicious, but looks like a million bucks. My simple COOL WHIP Cake Trifles!
Find a convenient store bought cake of your choice, cut it into chunks then take out your thawed COOL WHIP.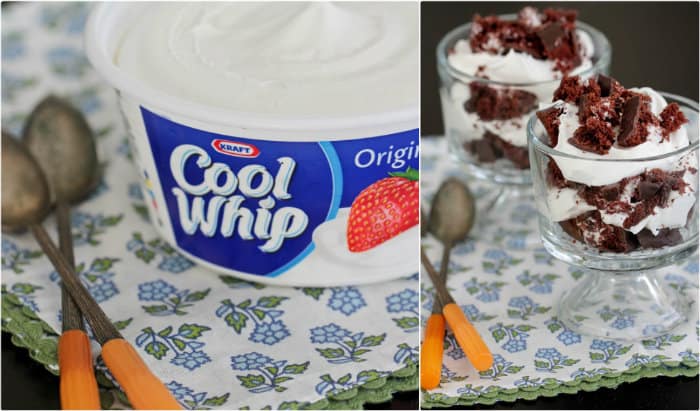 Find some pretty little trifle dishes or even glass bowls. Start layering cubed cake pieces, a dollop of COOL WHIP and repeat until you've reached the top of your dish. Talk about making something store bought extra special right?!
The great thing about this idea is you can use any flavor of cake you'd like. You can even add sliced fruit and even nuts in between your layers for a vibrant sweet addition.
Next time you are in a pinch for a beautiful dessert, remember how easy it is to enhance those pre-made cakes with COOL WHIP.
Hope you enjoy!
Be sure to check out my Cool Whip Ad in June's issues of Family Circle and Real Simple Magazines!
_________________________________
Have a great day! Come back soon 🙂
**Disclosure: This is a sponsored post for COOL WHIP, but recipe and all thoughts are my own.