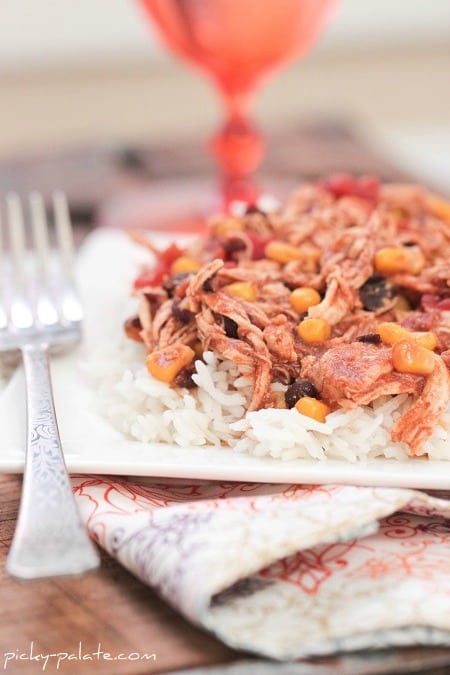 Remember how I said I break out my crock pot in phases? Well, I am a little addicted at the moment, so bring on the crock pot dinners!
It really is kinda thrilling to throw in frozen chicken breast and a few other ingredients to come home and find a fabulous meal at the end of the day. Why don't I use my crock pot more often? Not sure. But I love it right now 🙂
I combined a few of my favorite flavors…..chili and enchilada. Think mexi-chili. This is a great weeknight or anytime meal that literally takes a few minutes to get into the crock pot. Hope you enjoy!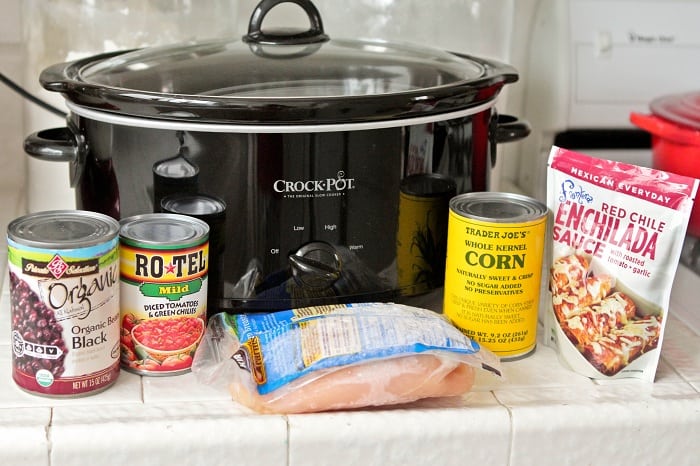 Here is what I used for my enchilada chili. Use your favorite red enchilada sauce brand. I have recently found Frontera Brand that I really enjoy. I have a killer homemade red enchilada sauce coming in my cookbook too! Can't wait to share it with you 🙂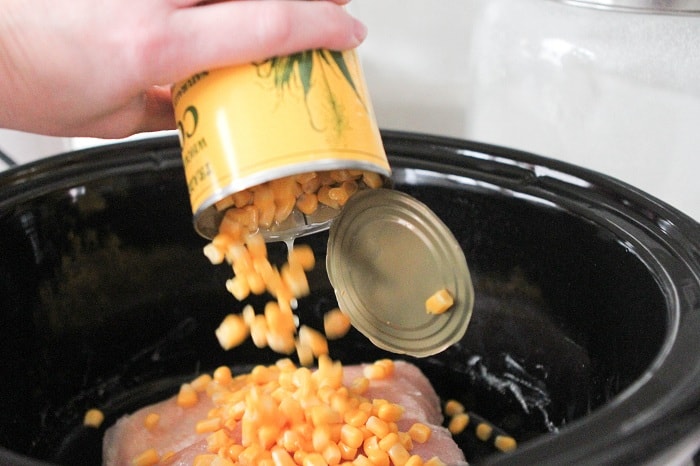 Add some corn.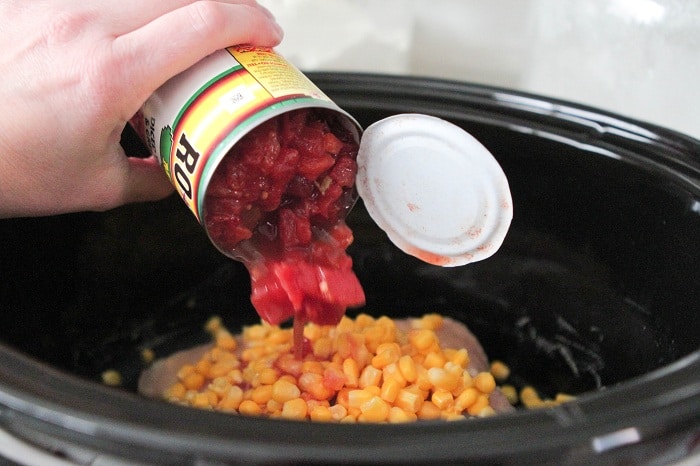 Add a can of Rotel Mild diced tomatoes.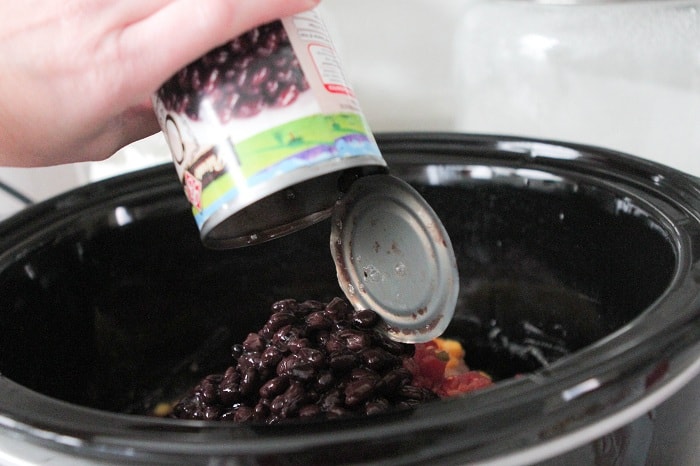 Add a can of drained black beans or your favorite bean.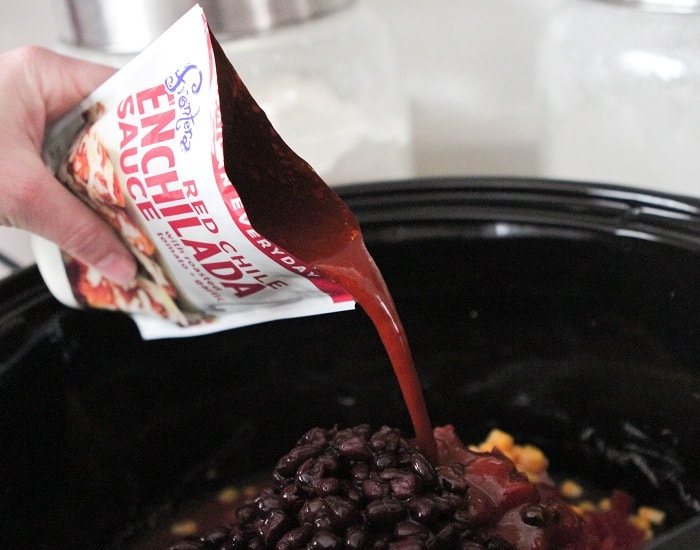 Add one cup enchilada sauce.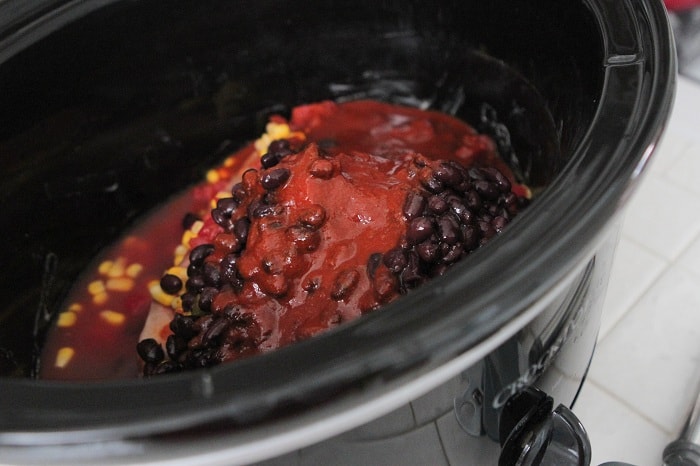 That's about it. Easy right?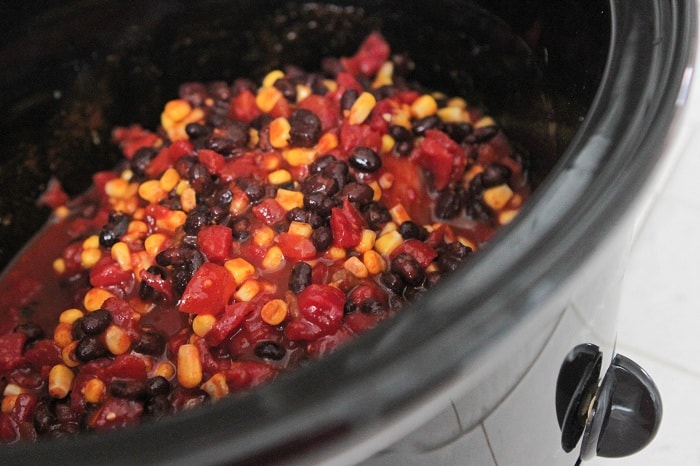 Grab a spoon and mix ingredients gently and cover the lid. Cook on high for 4-5 hours. Steam some rice and get ready to enjoy!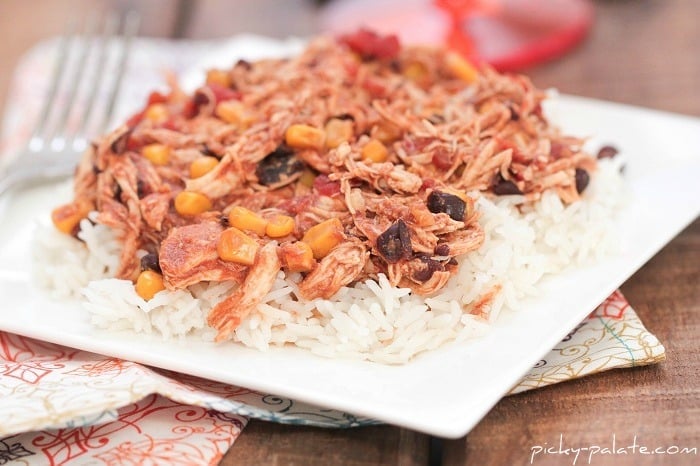 [ziplist]
Slow Cooked Chicken Enchilada Chili Over Rice
2 large boneless skinless chicken breasts
One 15 ounce can corn, drained
One 15 ounce can black beans, drained
One 10 ounce can Rotel Mild diced tomatoes
8 ounces (1 Cup) red enchilada sauce
1/2 teaspoon kosher salt
1/4 teaspoon freshly ground black pepper
1/4 teaspoon garlic salt
1 Cup chicken broth (optional)
Cooked Steamed Rice
1. Place all ingredients into crock pot on high heat. Cook on high for 4-5 hours, until chicken shreds easily with a fork. Shred both breasts into bite size pieces and spoon over cooked rice. I add about 1 cup chicken broth to the chili to make it a bit saucier. Totally optional.
Makes 8 servings
____________________________
Have a great day! Come back soon!