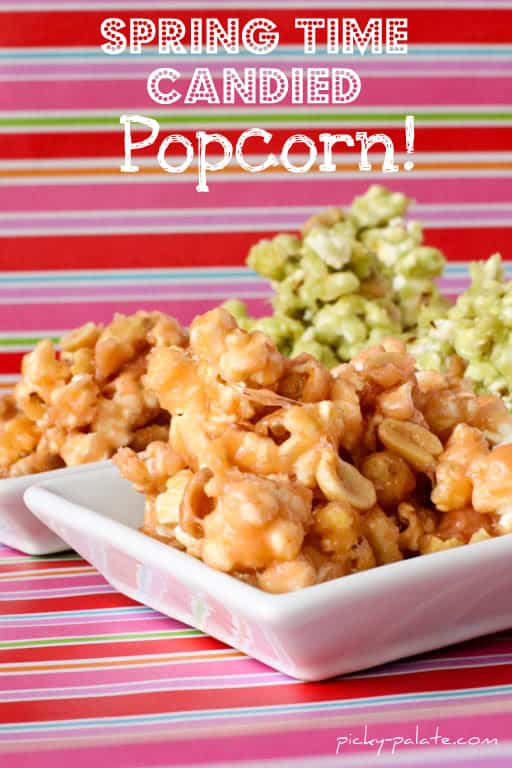 Why does April Fools Day always sneak up on us!! Every year I always think about the cool things I can do to trick my family then before I know it, it's here! Are you pranking anyone good today?
Easter is literally right around the corner, can't wait to get the boys' Easter Baskets put together. Thank you for all of your great stories in regards to the "Easter Bunny!" I enjoyed reading all of them, so far so good….no questions, I think I'm safe for another year 🙂
I wasn't planning on sharing this recipe, but I made it yesterday and it was sooo good! I forget how much I love candied popcorn until I eat it again! I hurried and snapped pictures so here you have it.
Another really simple, totally tasty "Spring Time" recipe for you. Take a
peek 🙂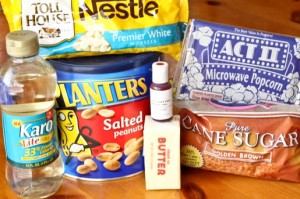 Pretty basic ingredients here, you might even have all of these on hand.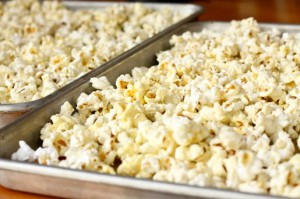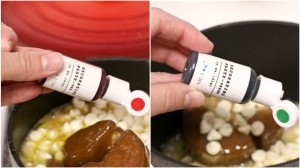 Use 2 saucepans so you can get a light pink and a light green popcorn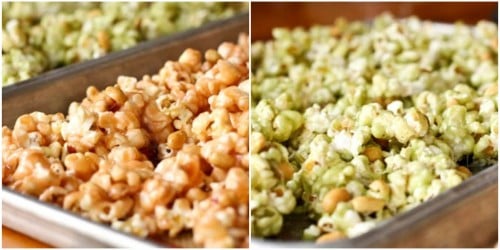 Wait until you try it, YUM!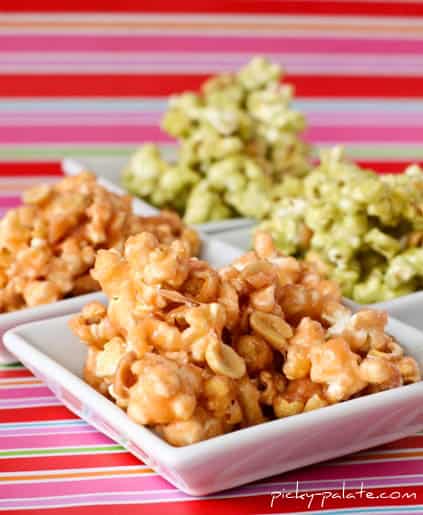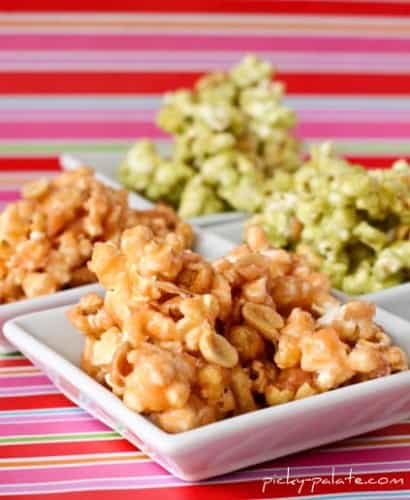 Spring Time Candied Popcorn
1 3oz bag buttered popcorn, popped and all un-popped kernels removed
1 Cup dry roasted peanuts
1 Cup white chocolate chips
6 Tablespoons butter
3/4 Cup packed brown sugar
1/3 Cup corn syrup
¼ teaspoon salt
(Double this recipe above to make 2 colors of popcorn)
Food coloring or decorating paste (I used red and green)
1. Preheat oven to 250 degrees F. Place popped popcorn and peanuts onto a large rimmed baking sheet that has been sprayed lightly with non stick cooking spray.
2. Place 2 medium saucepans over medium heat. Place white chocolate chips, butter, brown sugar, corn syrup and salt into each saucepan. Stir constantly until mixture comes to a light boil. Place a very small drop of coloring into each saucepan; mix until combined. Remove from heat and pour each saucepan evenly over popcorn and nuts. Gently stir to coat mixture over popcorn. Bake in oven for 30 minutes, stirring every 15 minutes.
3. Remove from oven and pour onto parchment paper to cool. Break into pieces and serve. Enjoy!
___________________________
I'll leave you with my little guy scoring a goal at yesterdays game!! Woo Hoo!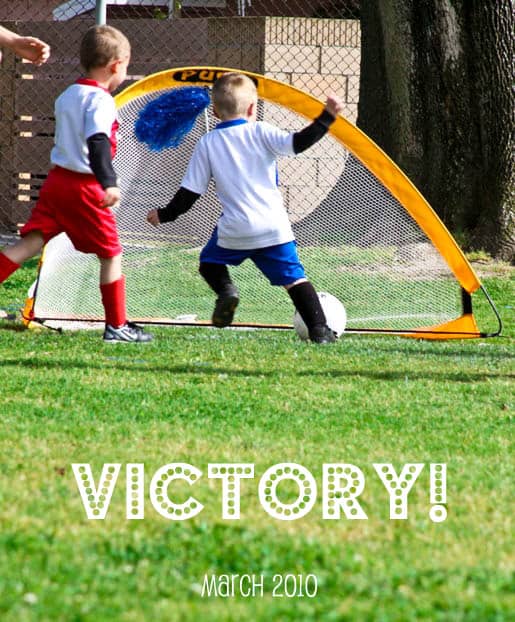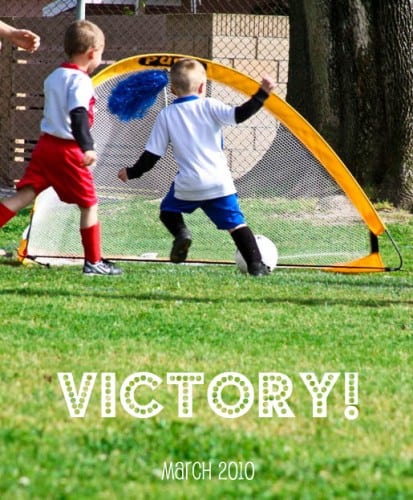 Have a GREAT rest of your week!! See you soon 🙂