Sharing one of the best resorts in Arizona today! Our weekend at the Phoenician Resort Scottsdale Arizona was so much fun. So happy to beat this Arizona heat in their gorgeous pools and restaurants!
Best Resorts In Arizona
With the kids having such a short summer we decided to do a really fun "staycation" at The Phoenician Resort instead of heading to California like the rest of Arizona does 🙂 We walked outside of the resort after checking in to see this beautiful view. Took my breath away knowing we get to play here for the weekend. Many people asked if it's a good place to take the kids. My answer, yes it is! So many beautiful pools to choose from. A fun waterslide and splashed that my kids loved.
Be sure to check out my post about the Best Places To Eat in Arizona too! Follow Picky Palate on Instagram for daily recipe and travel inspiration.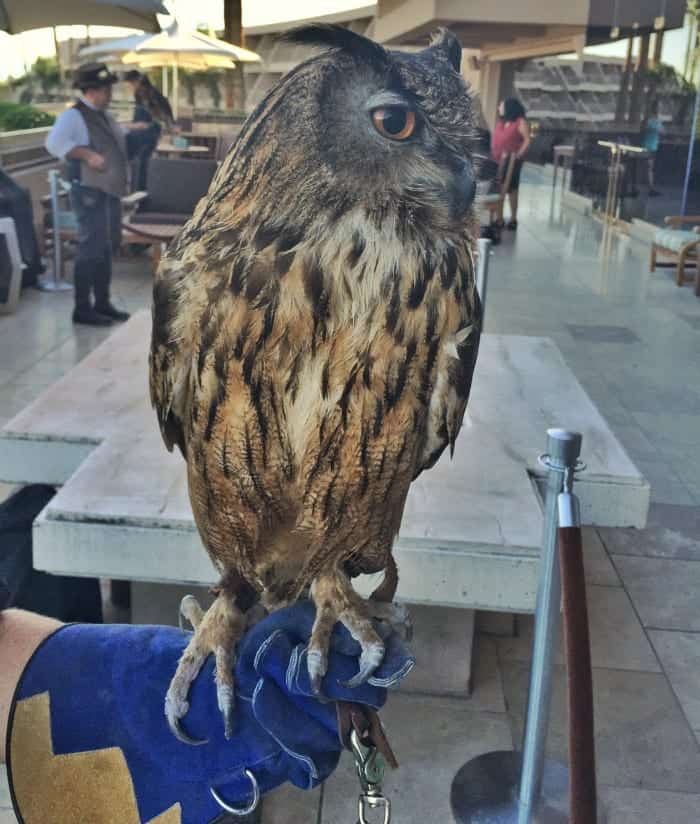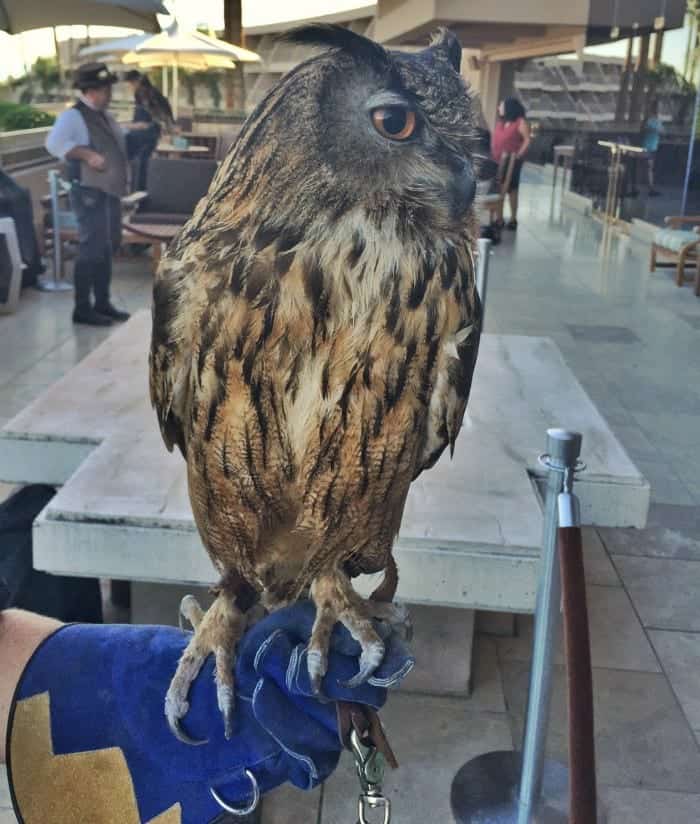 We loved the Flight of The Phoenix demonstration where you learn about beautiful Arizona birds. Pax was obsessed with this beautiful own named Archimedes. The boys also loved the Koi Fish Feeding where the giant Koi fish would flock. Quite a fun sight. So many other activities to choose from too, really something for everyone.
You can find The Phoenician on Facebook, Twitter and Instagram.
The Phoenician Resort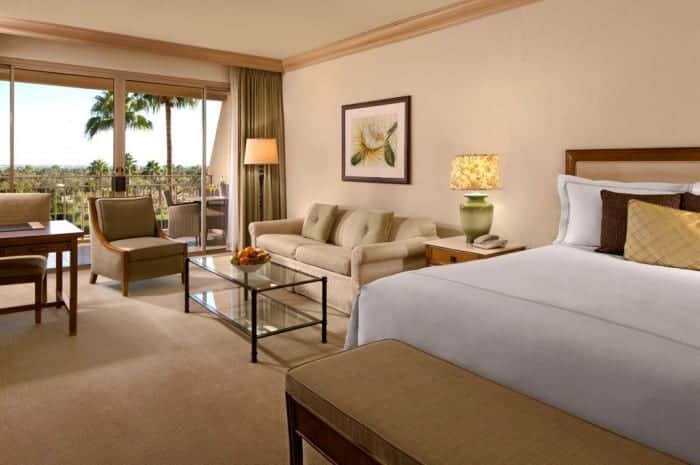 Photos via The Phoenician
Their rooms are clean, classy and beautiful with lovely views. Huge bathroom with a great tub.
Relish Burger Bistro, The Phoenician Resort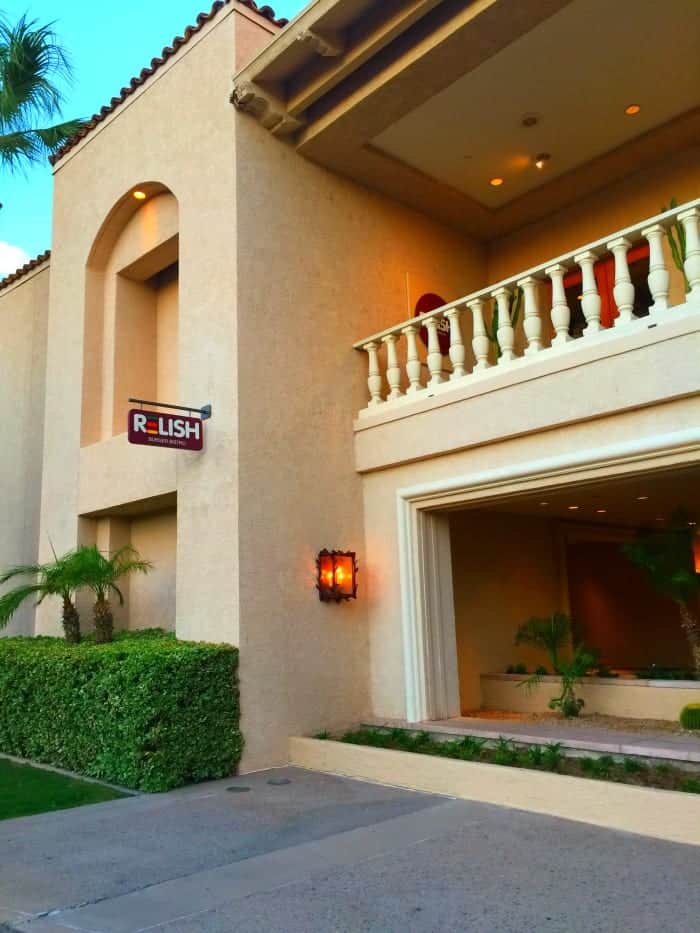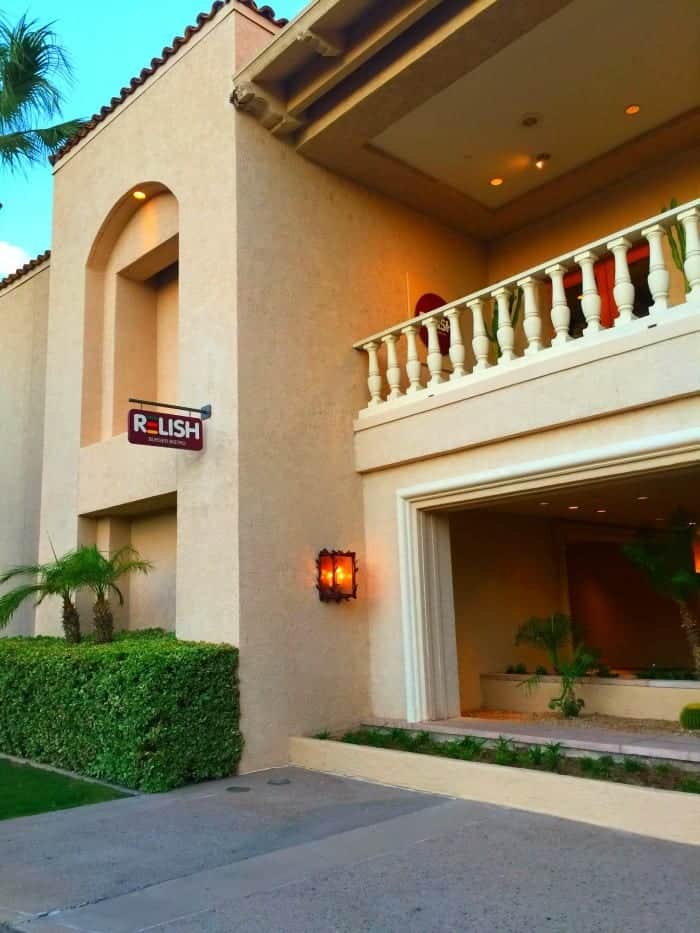 After we unpacked our bags, we strolled over to Relish Burger Bistro. I was really excited to try this with the family.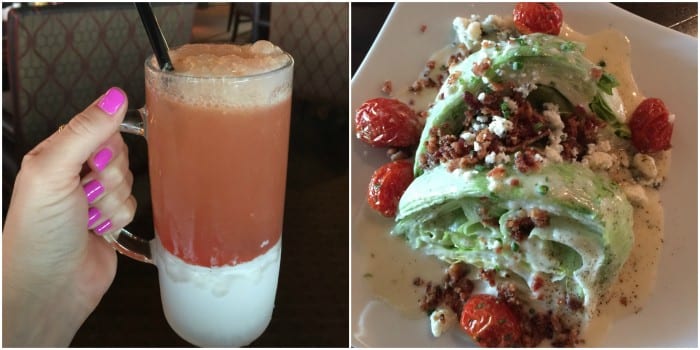 My oldest son ordered this Orange Float….it was amazing. I ordered that delicious wedge salad loaded with blue cheese and bacon.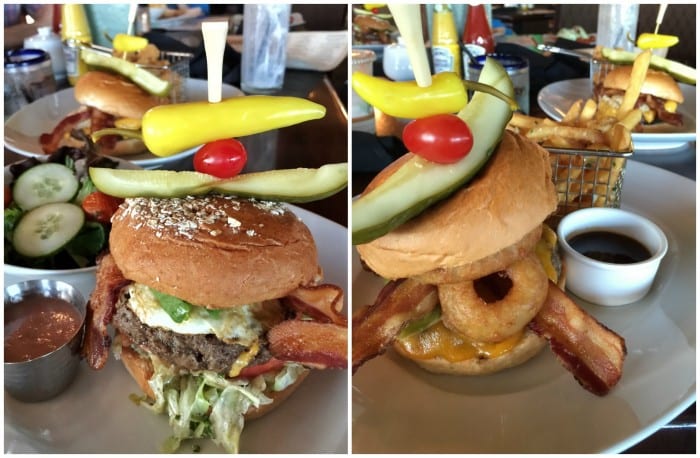 My husband ordered the Cobb Burger on a Whole Wheat Bun and I ordered the Cowboy Burger on the Right on a Brioche Bun. Oh my goodness you guys, these burgers were amazing….and look at that presentation?! A+ 🙂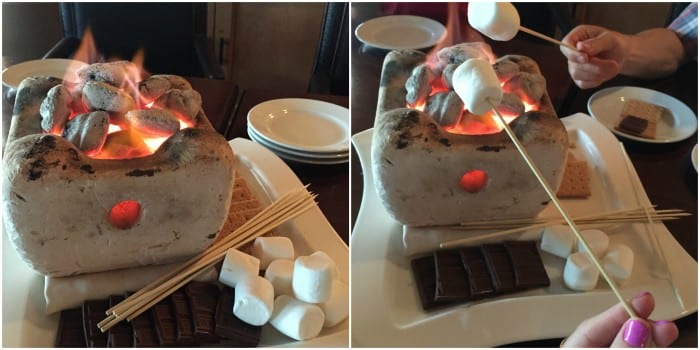 The highlight of our dinner was definitely the do it yourself s'mores brought right to the table. I mean, how fun is that?! The kids thought it was the coolest thing ever…and so did I, lol!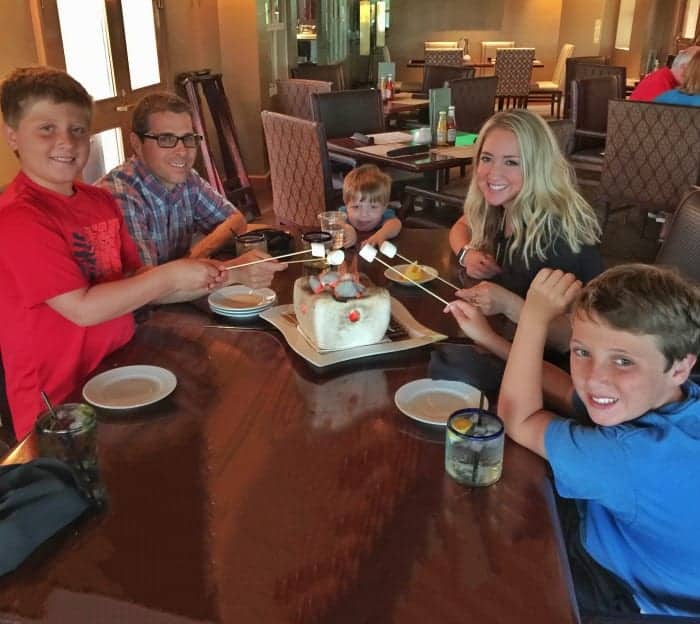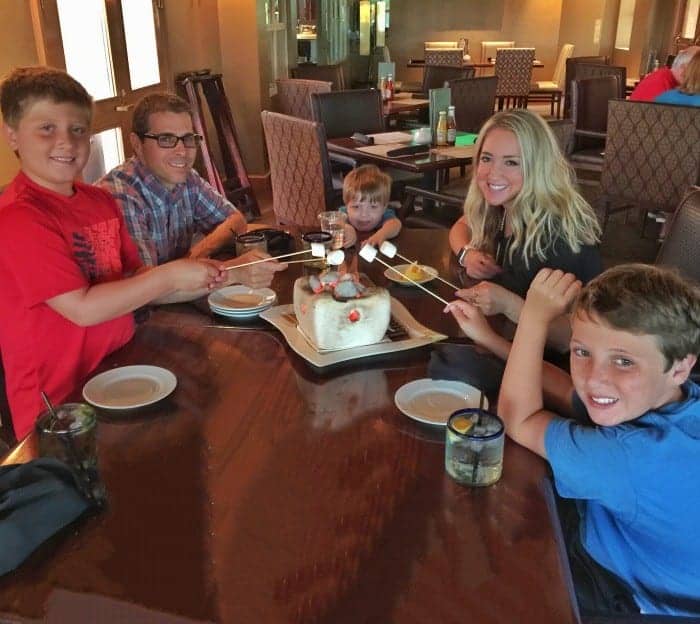 Poor Pax was not happy he didn't get a skewer, ha! Don't worry, he got plenty of marshmallows to snack on.
The Phoenician Pools Are Amazing!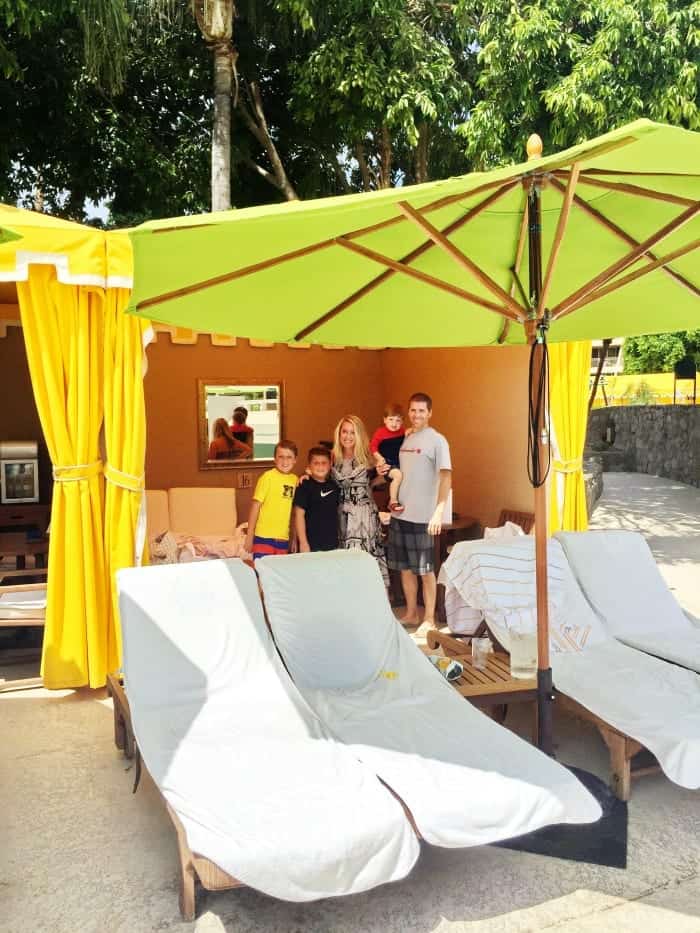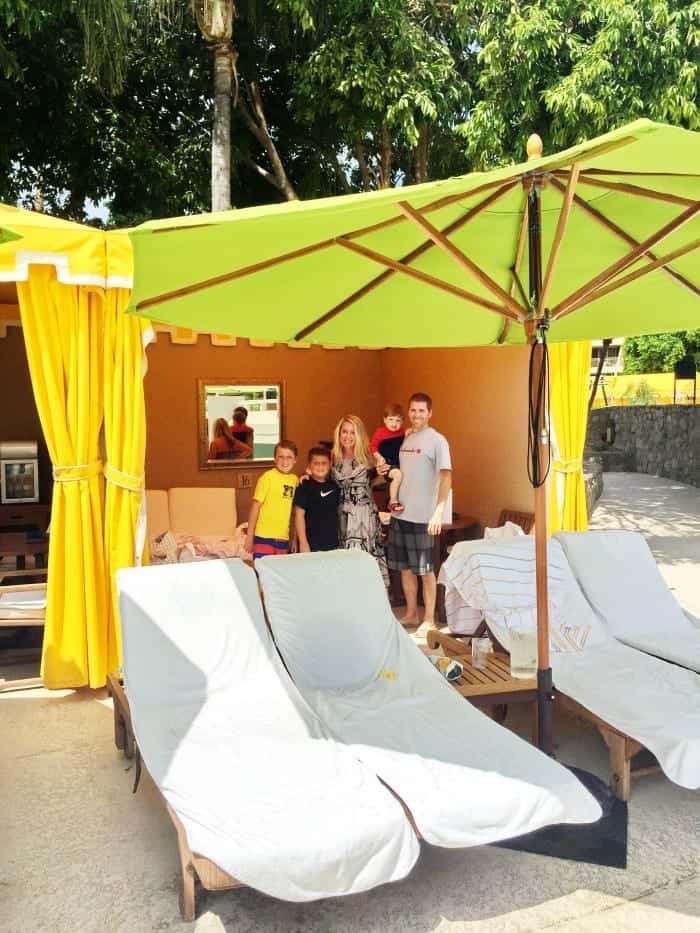 What a treat to enjoy a pool day in one of the Phoenician Cabanas stocked with cold drinks, sunscreen and an Evian mister! (my boy's favorite) Felt spoiled for sure.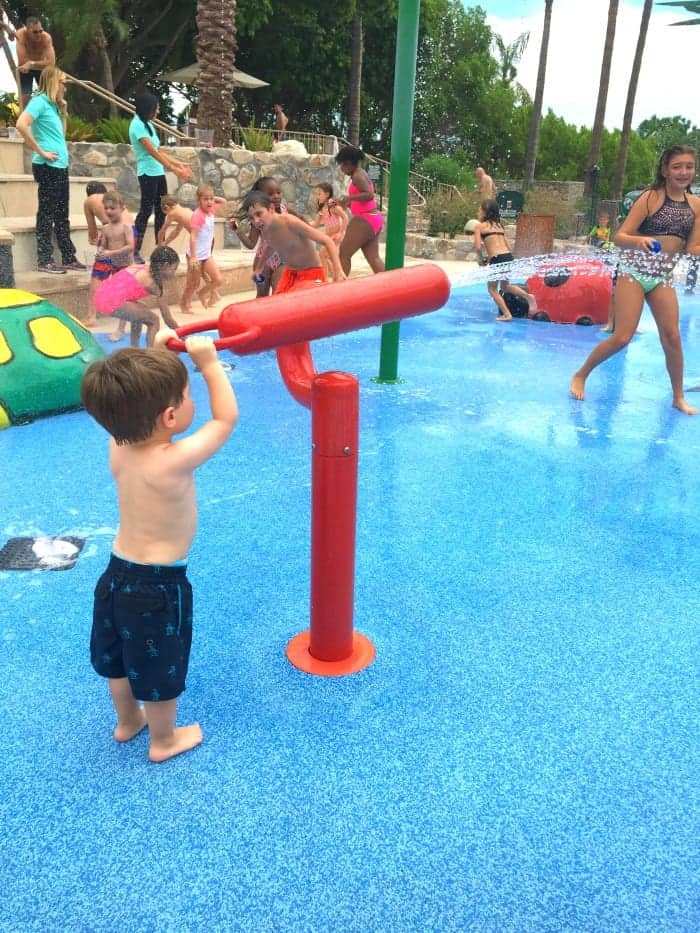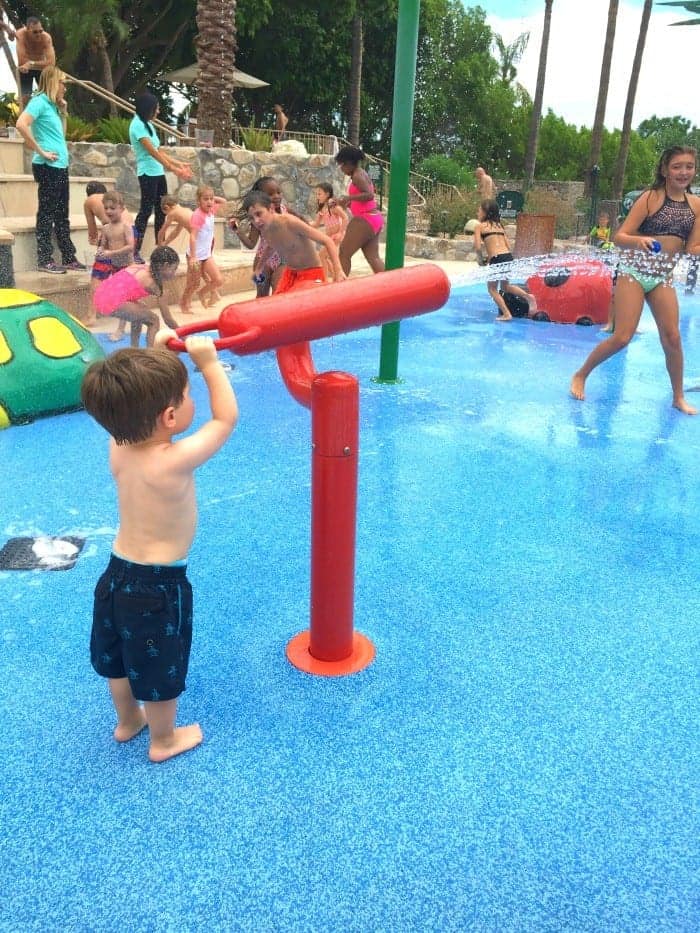 We spent lots of time at the splash pad area with the kids. Pax loved this big water gun 🙂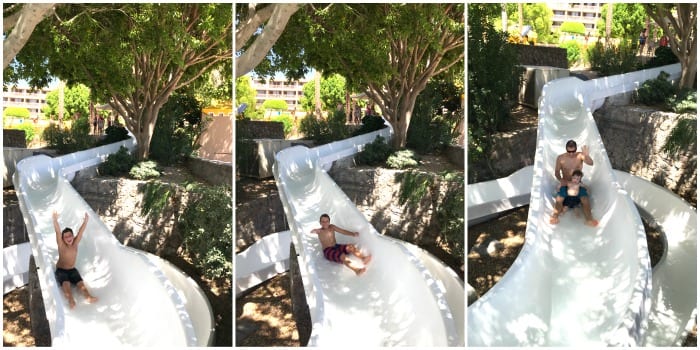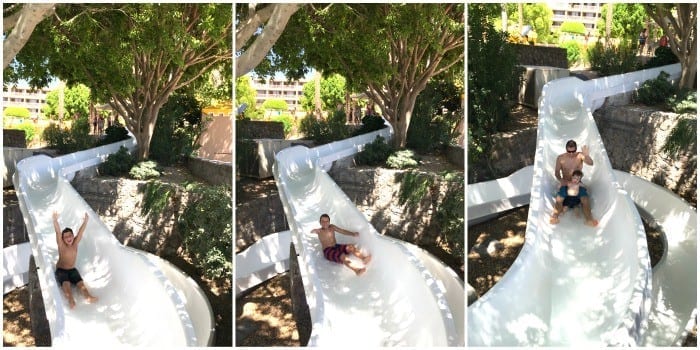 Always good times on a waterslide when it comes to my boys. Pax even loved going down on dad's lap.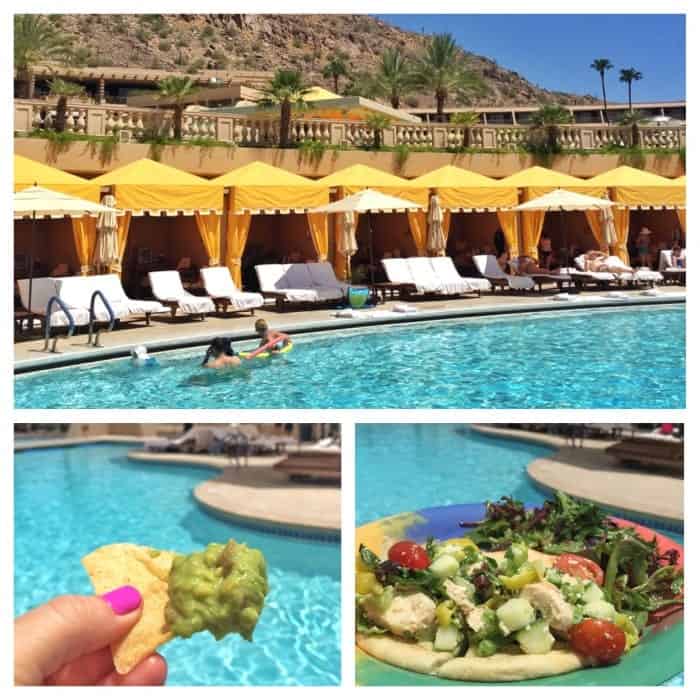 More beautiful pool views and snacks. All delicious!
Il Terrazzo Brunch at Phoenician Resort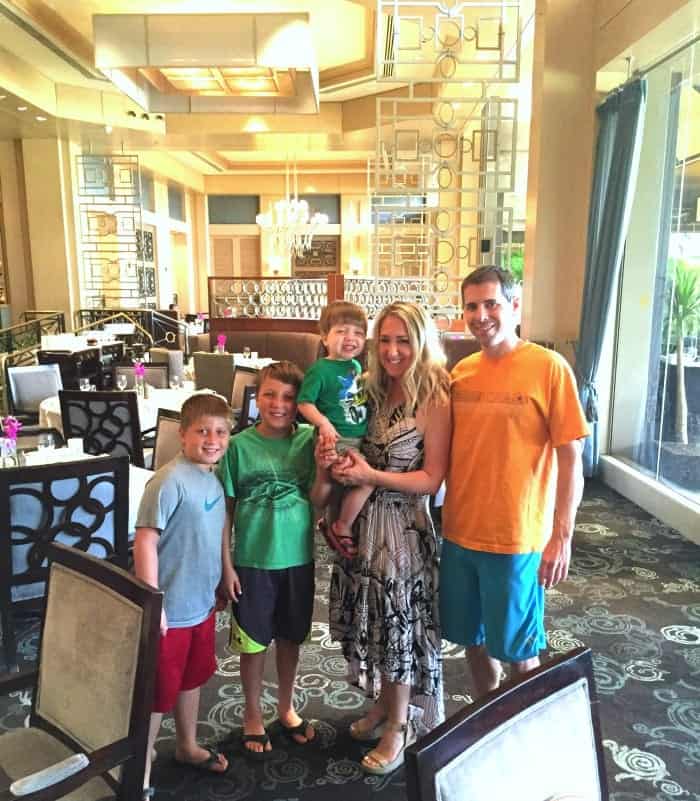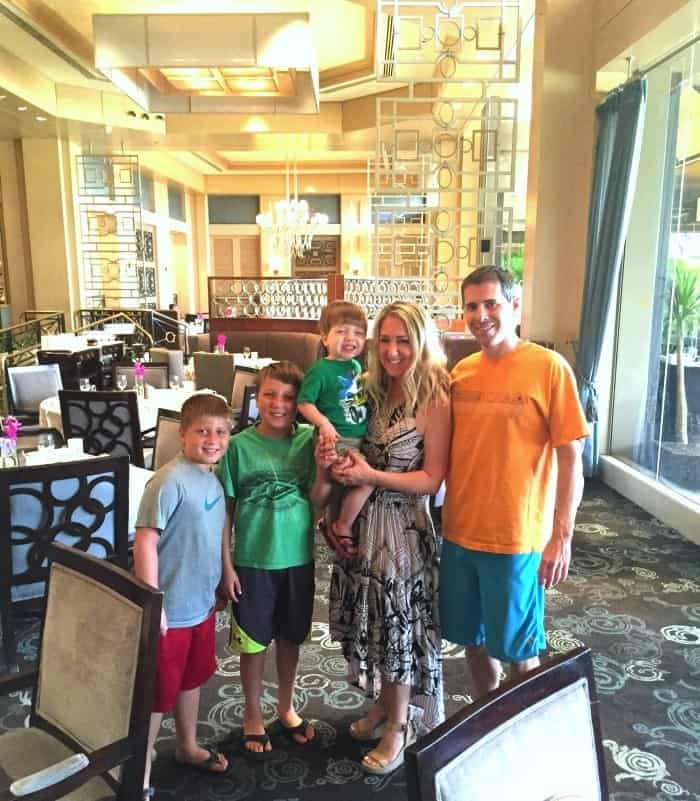 Sunday brunch was out of this world at Il Terrazzo. So much beautiful food to choose from.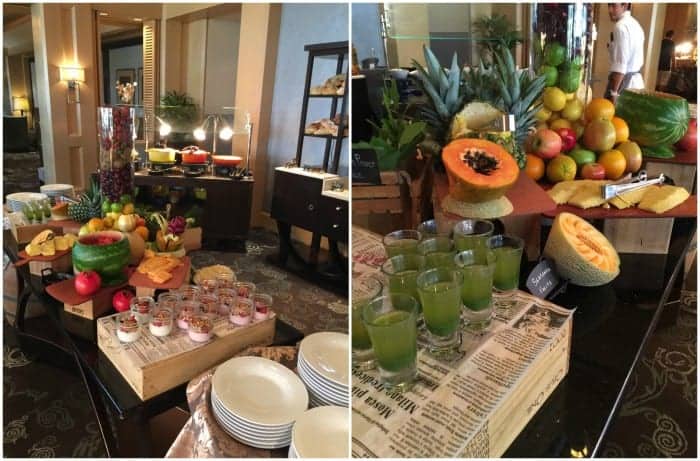 Everywhere I walked there was beautifully prepared dishes for the taking. Yogurt parfaits, fresh green juice shots, waffles, omelet bar, hot casseroles with bacon, sausage and potatoes. Seriously the list goes on and on. I was so frustrated when I was full, because I wanted to try everything, lol!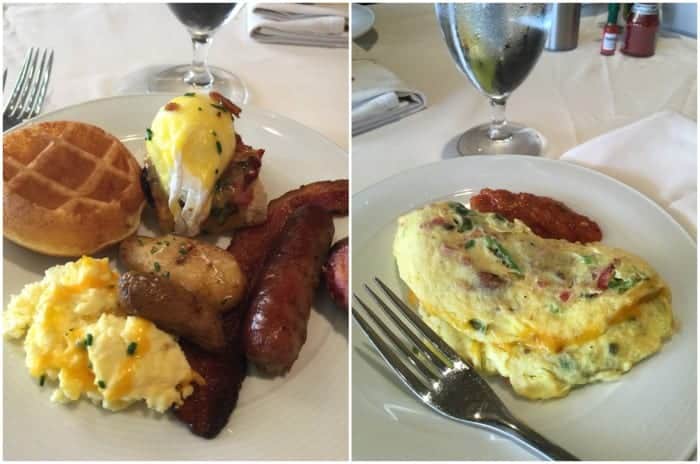 Two of my many plates.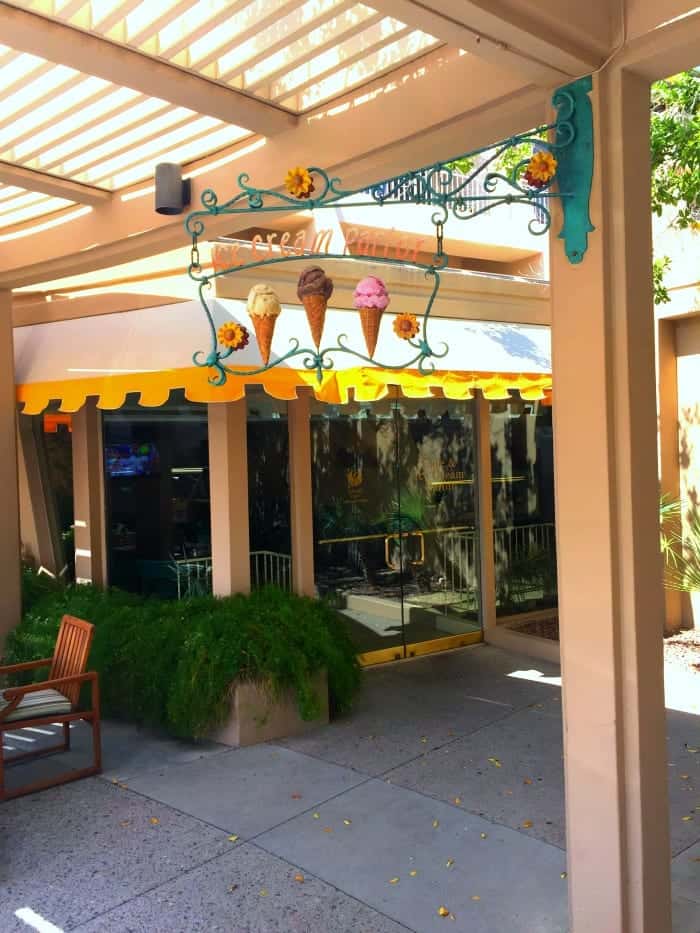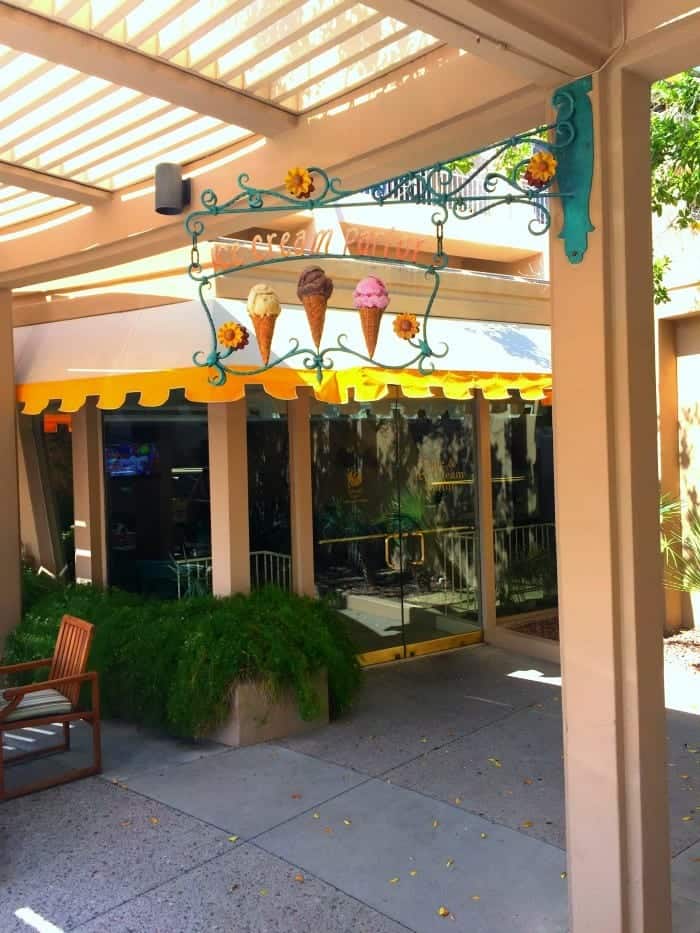 Another highlight for us is The Phoenician Ice Cream Parlor and Cafe. We visited often. Breakfast, lunch, pastries and ice cream. Can't beat that!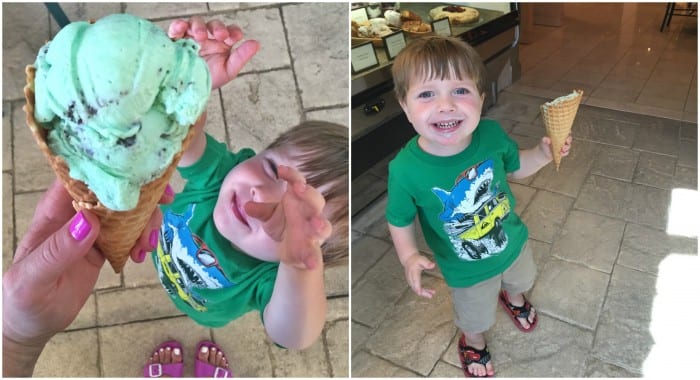 Pax was so excited for his Mint and Chip Ice Cream Cone.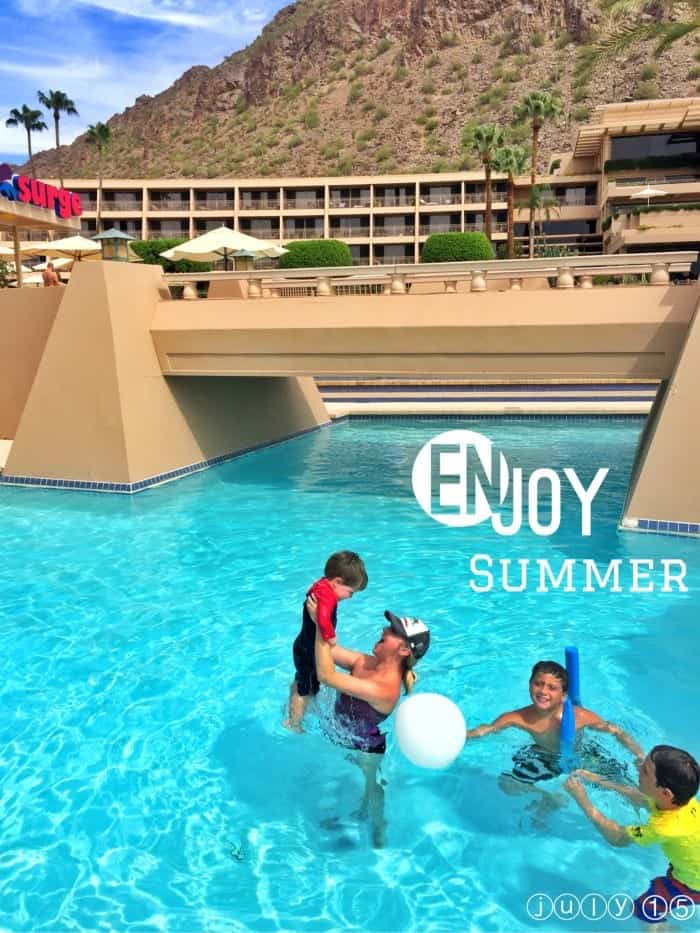 So many amazing memories were made at The Phoenician. So happy to have spent the weekend with my family. Looking forward to planning another visit in the future.
Disclosure: This post is in partnership with The Phoenician, however thoughts and opinions are 100% my own.