Disneyland After Dark Events are so much fun! Let's talk about some helpful tips to help you make the most out of your night!
Disneyland After Dark
I had the pleasure of attending Disneyland's After Dark 80's Nite Saturday January 29th! I had so much fun, let's talk about it! A handful of times each year Disneyland Resort offers Disneyland After Dark Events with different themes. These are separate ticketed events sold to guests, no AP discount applied.
Be sure to check out my blog post, The Ultimate Guide To Star Wars: Galaxy's Edge too! Follow Disney Hungry on Instagram for travel tips and BEST EATS at the Parks.
Helpful Tips Before You Go!
With your event ticket, you can enter the Park at 6pm even though the party starts at 9pm. Check in a few minutes early!
Some of the Photo Opportunities opened early, so you can get a nice head start. For 80's Nite, Star Wars Launch Bay was opened at 6pm to get some photos done along with Starcade with the Ewoks! To get these two spots done before the party starts will free up a good chunk of time.
Keep in mind that the Characters get breaks every 30 minutes, so there's a chance while you are in line they might switch out the Characters to a different one.
Disney Parks Blog generally releases information about the Limited-time food that will be available at the Party, so if there are some things you are very excited to try, get them earlier than later in the Party. I waited near the end of the Party for a few items and they were already sold out.
After you've done your "early" photo ops before the Party starts, choose 1-2 other characters during the party start time to get a photo with if that's important to you. The lines are very long, some around an hour or more wait for your reference.
The Merchandise line will also be very long so if this is important to you, line up early to check out the Event Merchandise.
Enjoy the Entertainment! The music and dance areas are an absolute blast!
Most rides are open during the event with minimal lines, take advantage of riding your favorite rides with little wait times.
Last tip, don't get discouraged about getting to everything the Party offers, you won't be able to do it all in the 4 hour time frame. Enjoy the time you have and get to your favorites first! Have fun!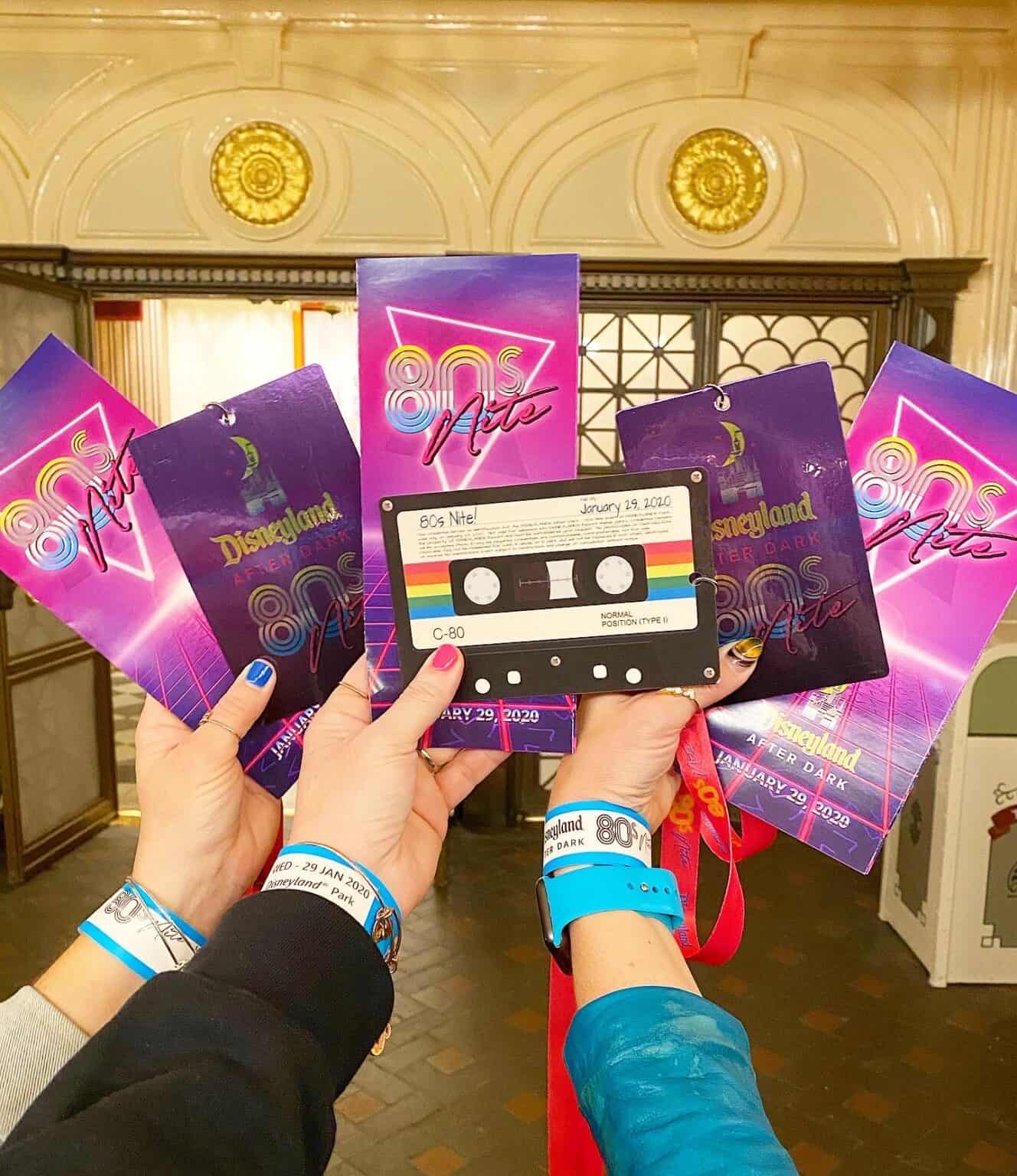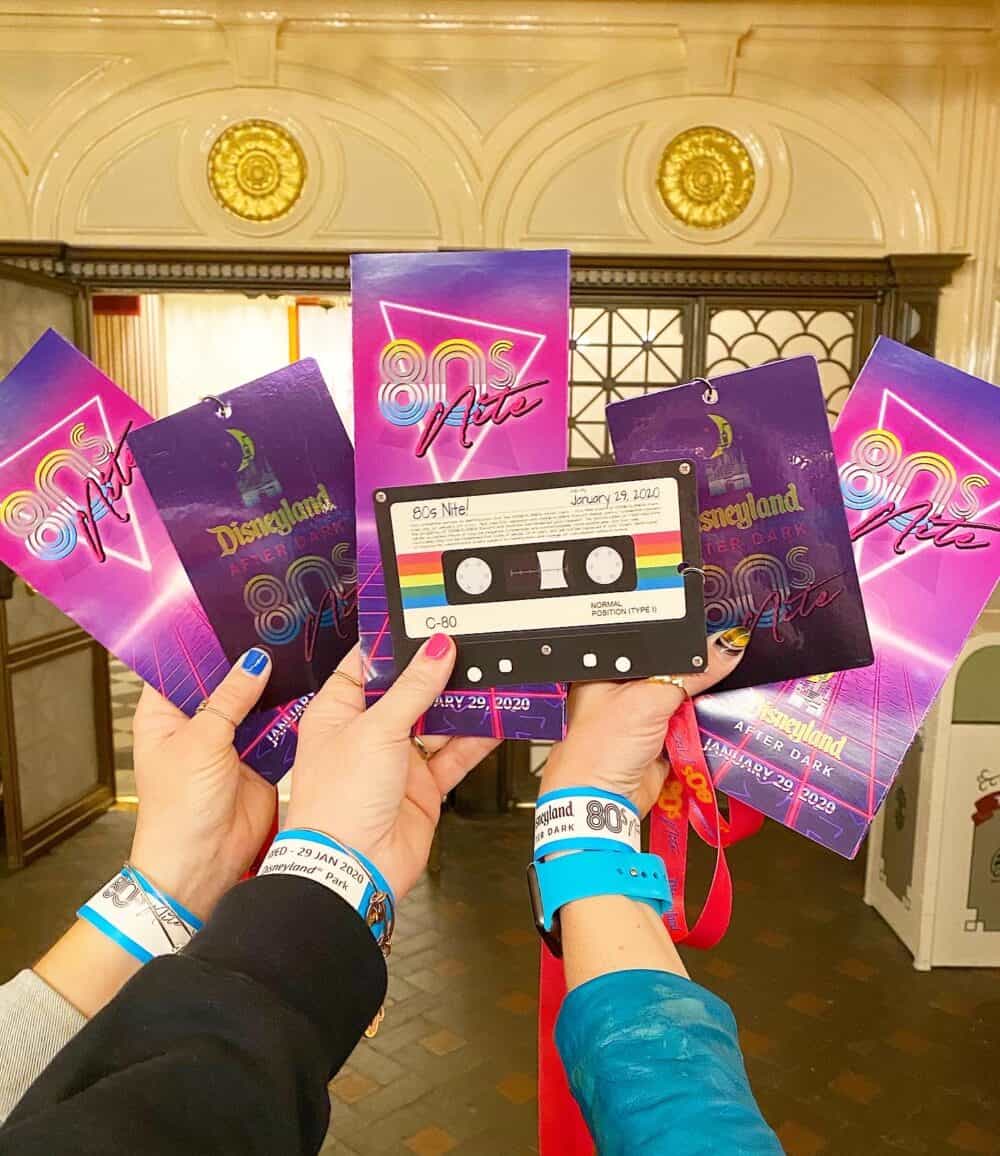 What Exactly Is A Disneyland After Dark Event?
Disneyland offers After Dark Events a handful of times throughout the year with different themes for each one.
How Much Does It Cost To Attend an After Dark Event?
The event is a separate ticketed event for $109. Purchase on the Disneyland website or app. Once you get scanned in at the entrance you will receive a wristband, guide map and lanyard for the night. See photo above.
Should I Bring My Kids To an After Dark Event?
You definitely can, but it's very late, so decide if your child can stay up until 1am 🙂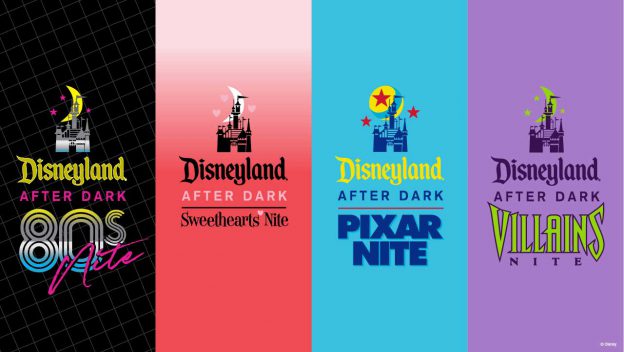 2020 Disneyland After Dark Events
You can attend 4 After Dark Events this year at Disneyland Resort.
January 29th 80's Nite
February 12th and 13th Sweetheart's Nite
March 5th Pixar Nite
April 30th Villains Nite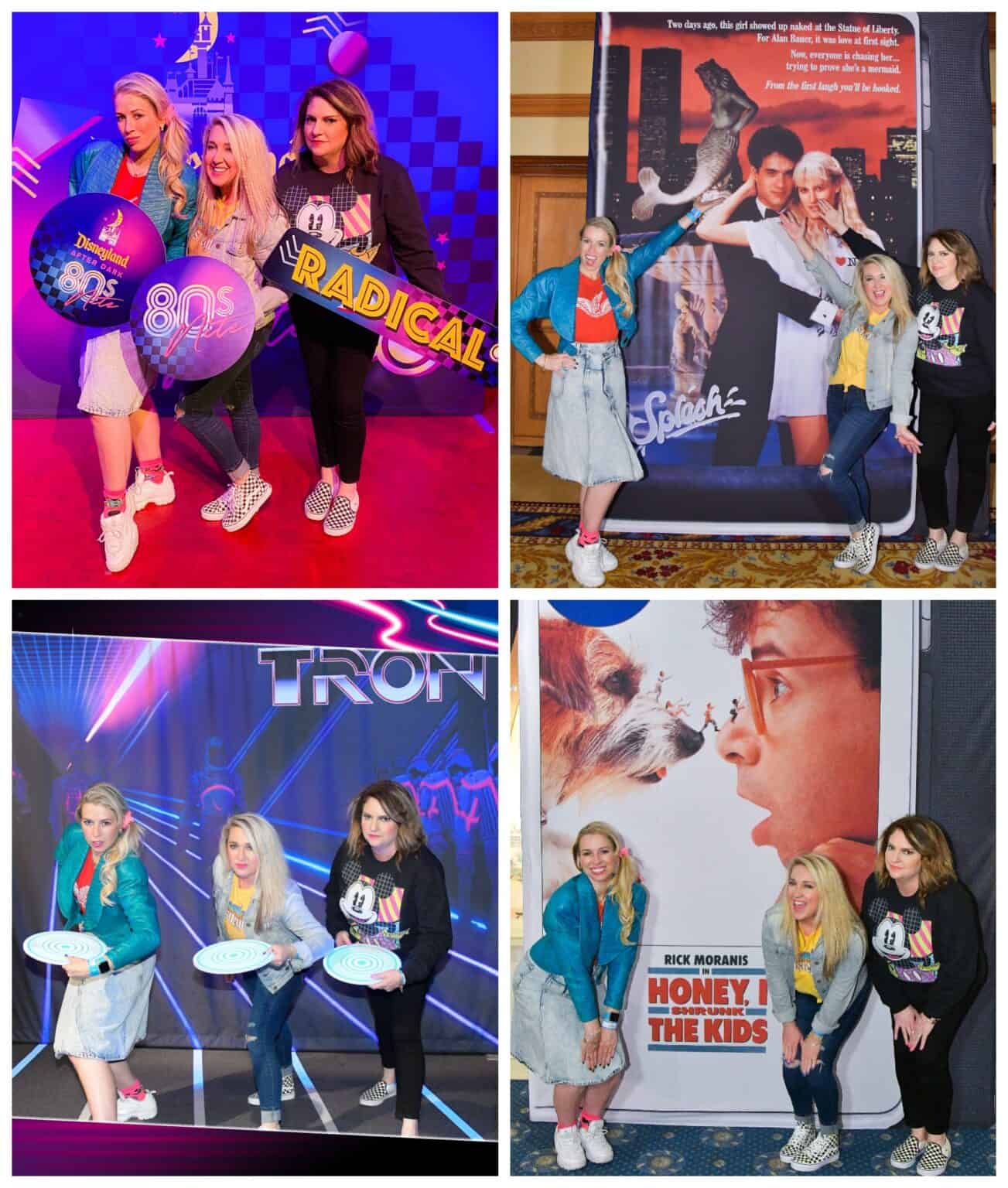 So Many Fun Photo Opportunities
There are photo opportunities around the entire Park for each Party. Inside Great Moments with Mr. Lincoln there was an entire room set up with 6 or so 80's VHS photos. So fun. Get as many photos as you'd like during the party. Check your guide map for the night for locations. You'll also receive unlimited digital downloads of Disney PhotoPass photos taken during the event.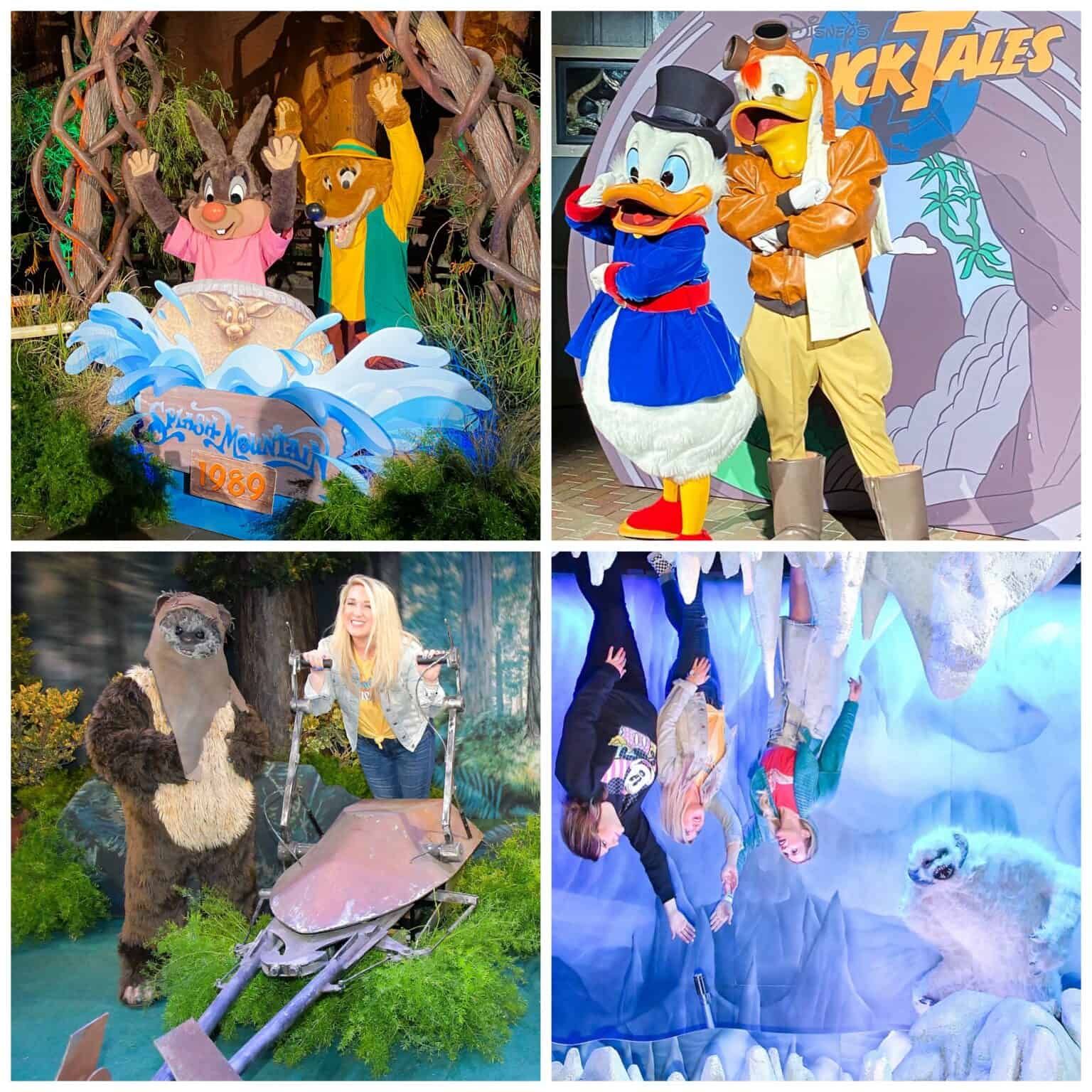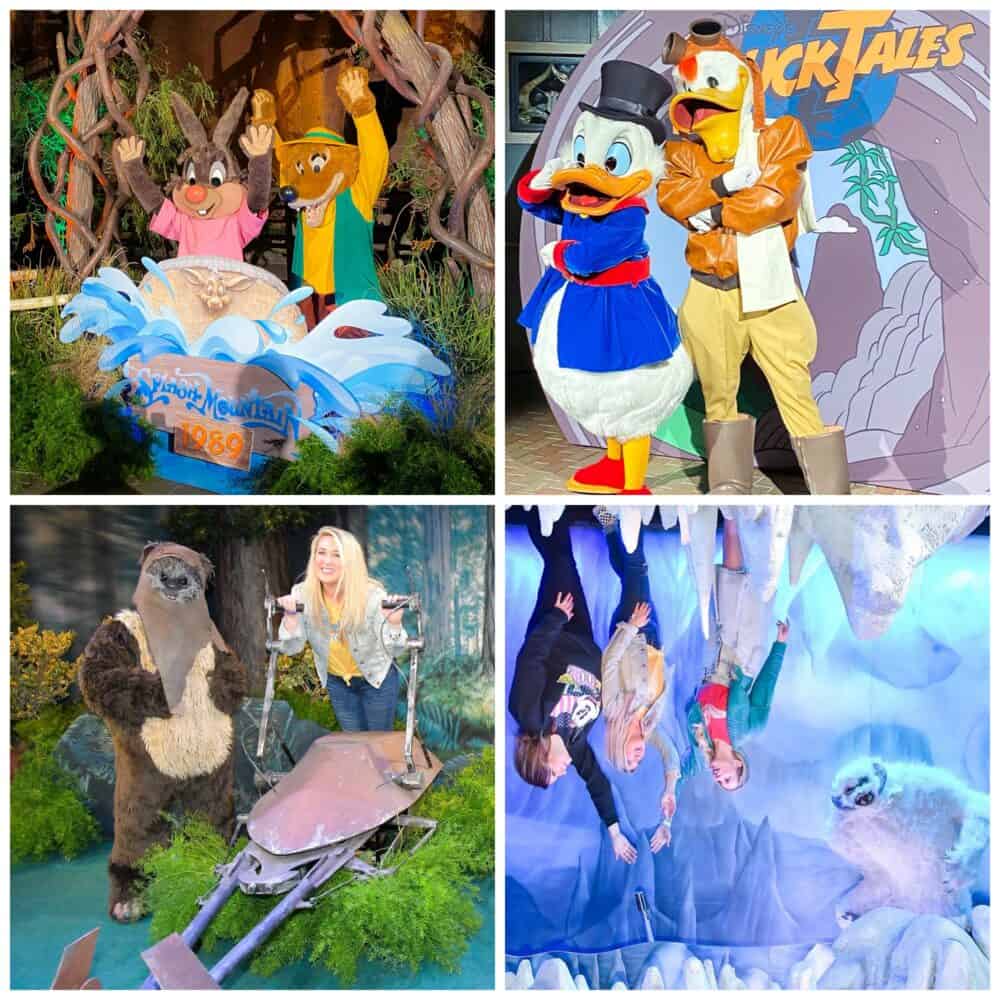 Some lines will be longer than others, so decide which ones are worth your time, since the Party is only 4 hours. Such fun memories to have of your night!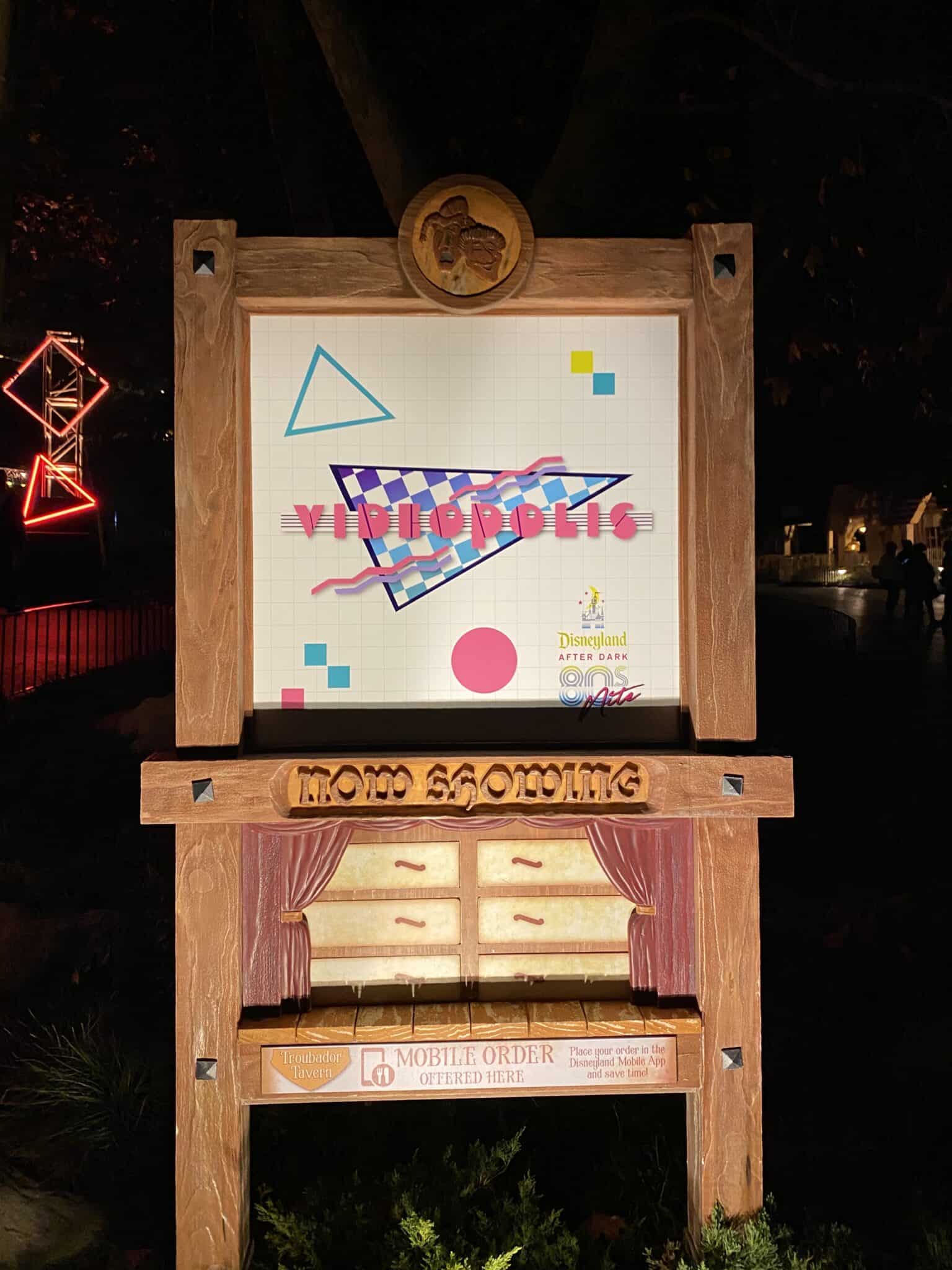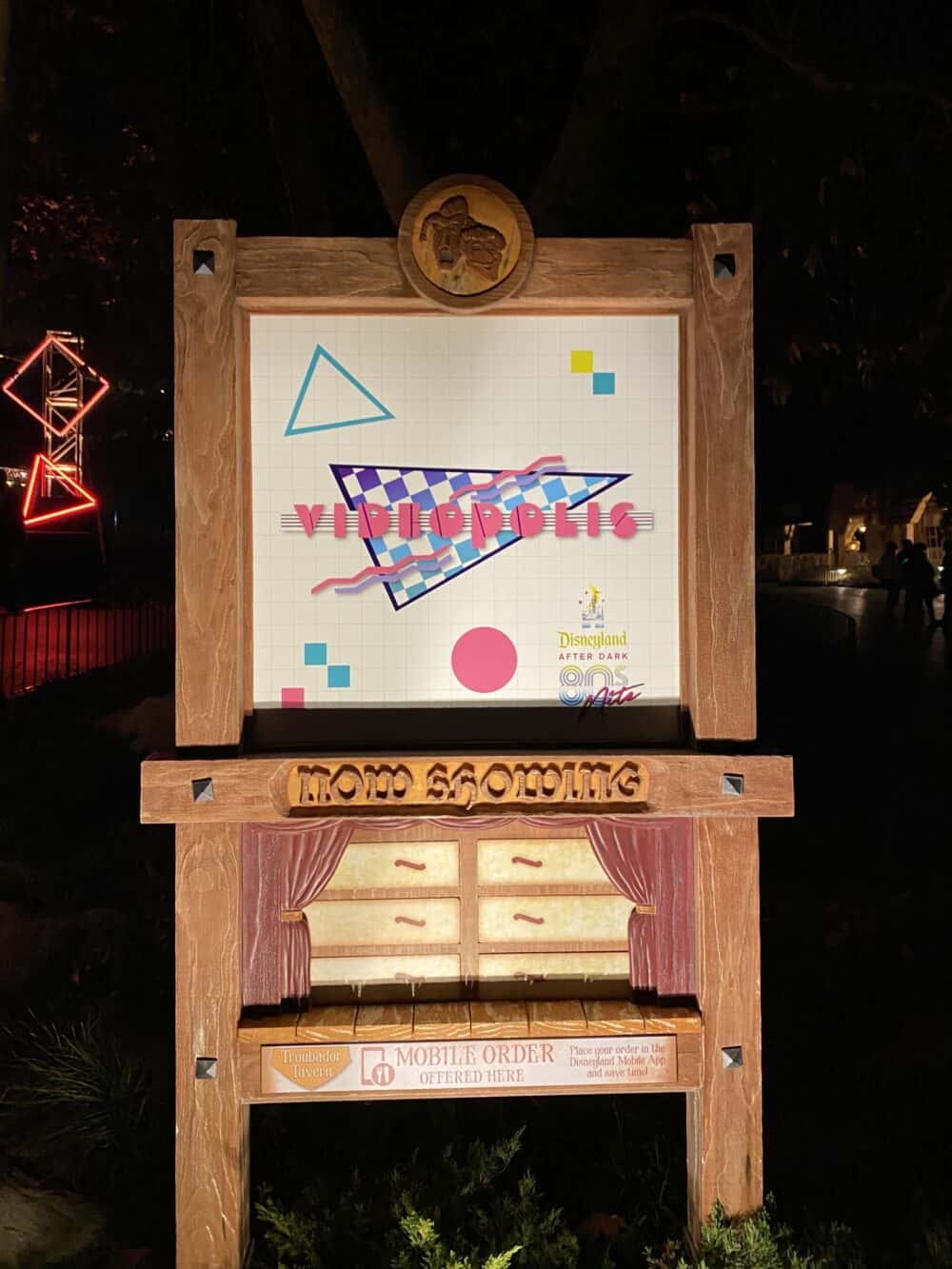 What Is There To Do at the After Dark Event?
Each event will have their own kind of entertainment, so be sure to check out your Guide Map to see what your night will offer. For 80's Nite, my favorite was Videopolis where Mickey and The Magical Map Show is. They turned the area into a massive 80's Live Party.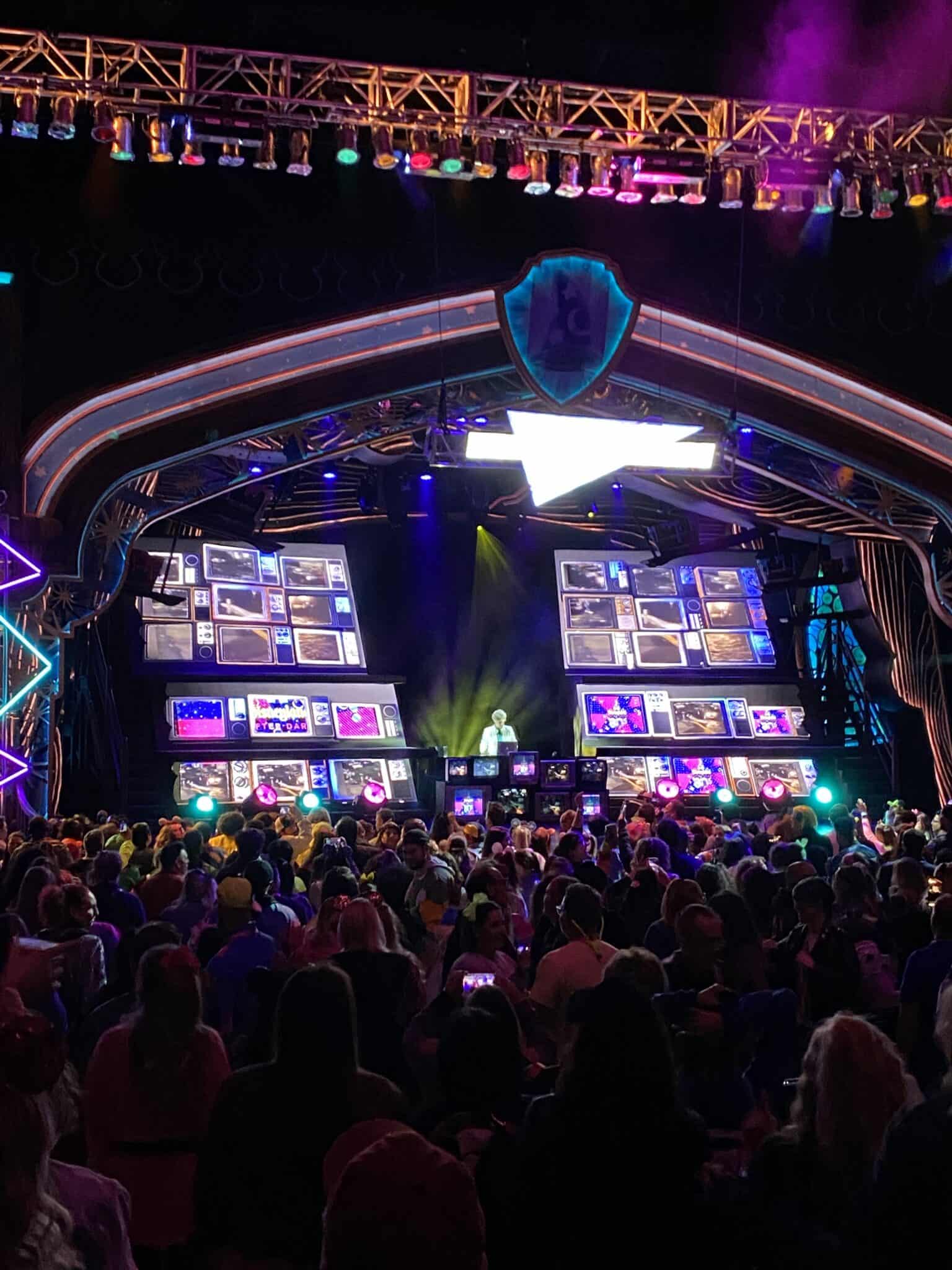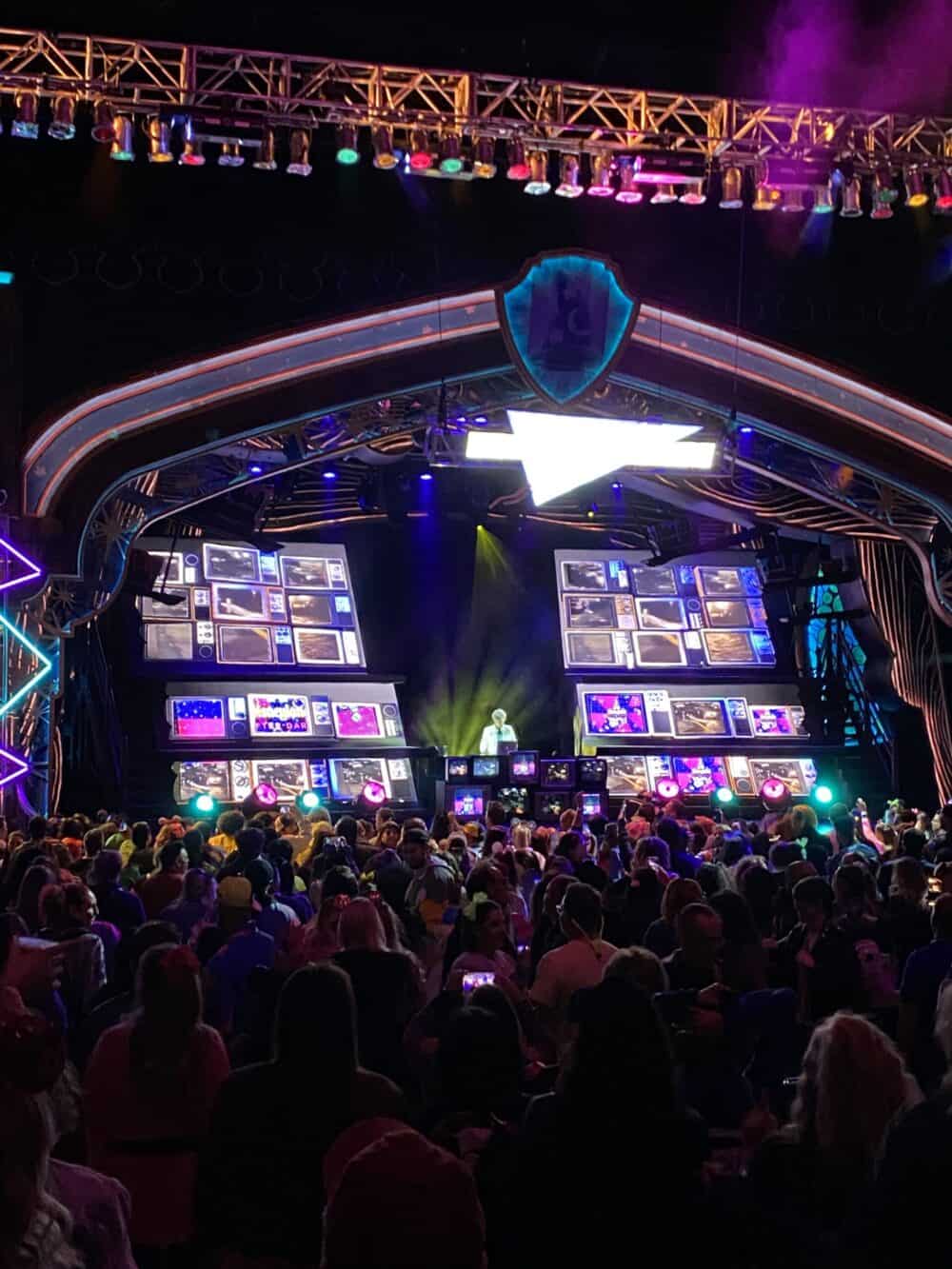 Here's what the Stage and crowd was like at Videopolis. It was an absolute blast!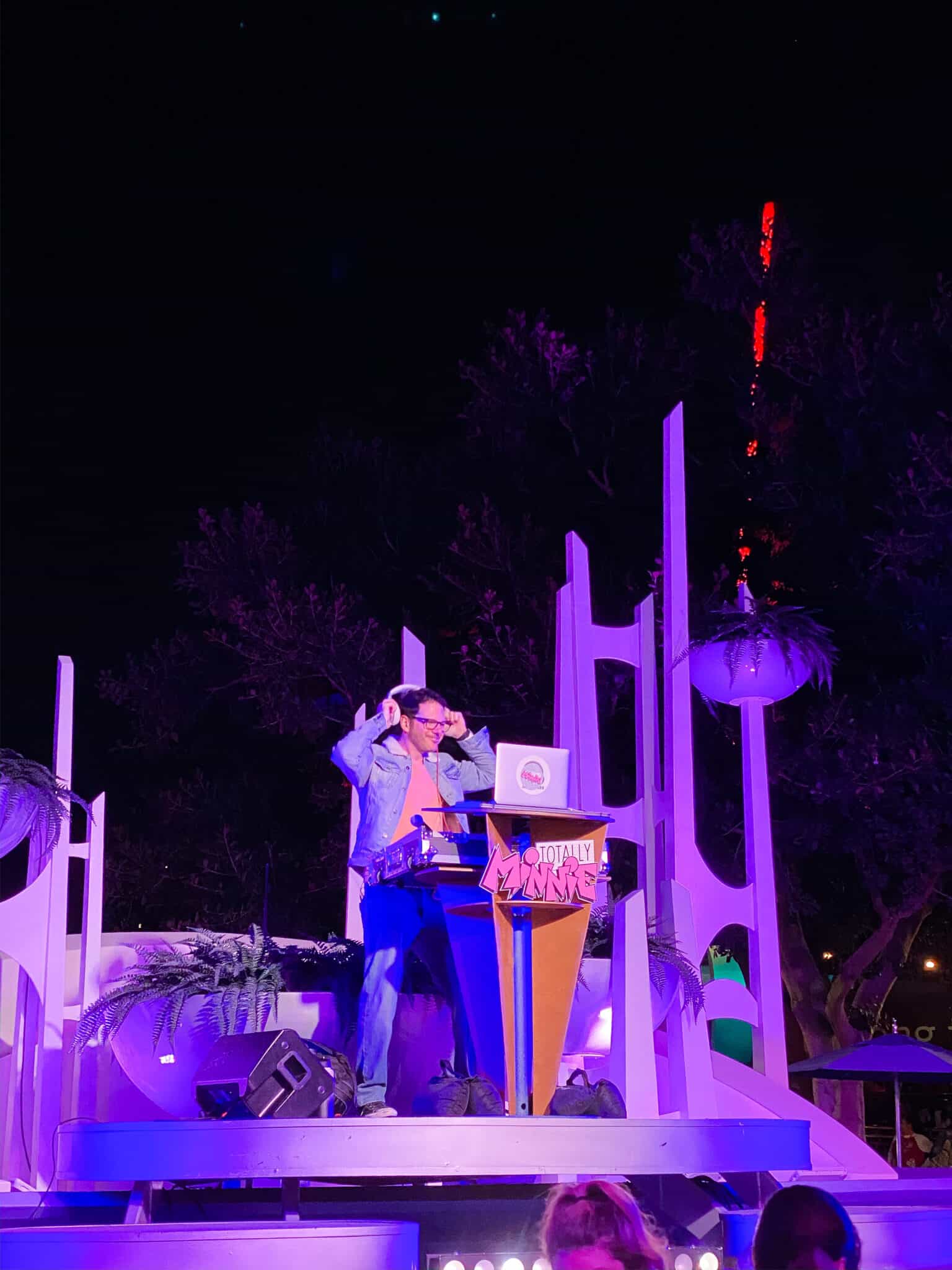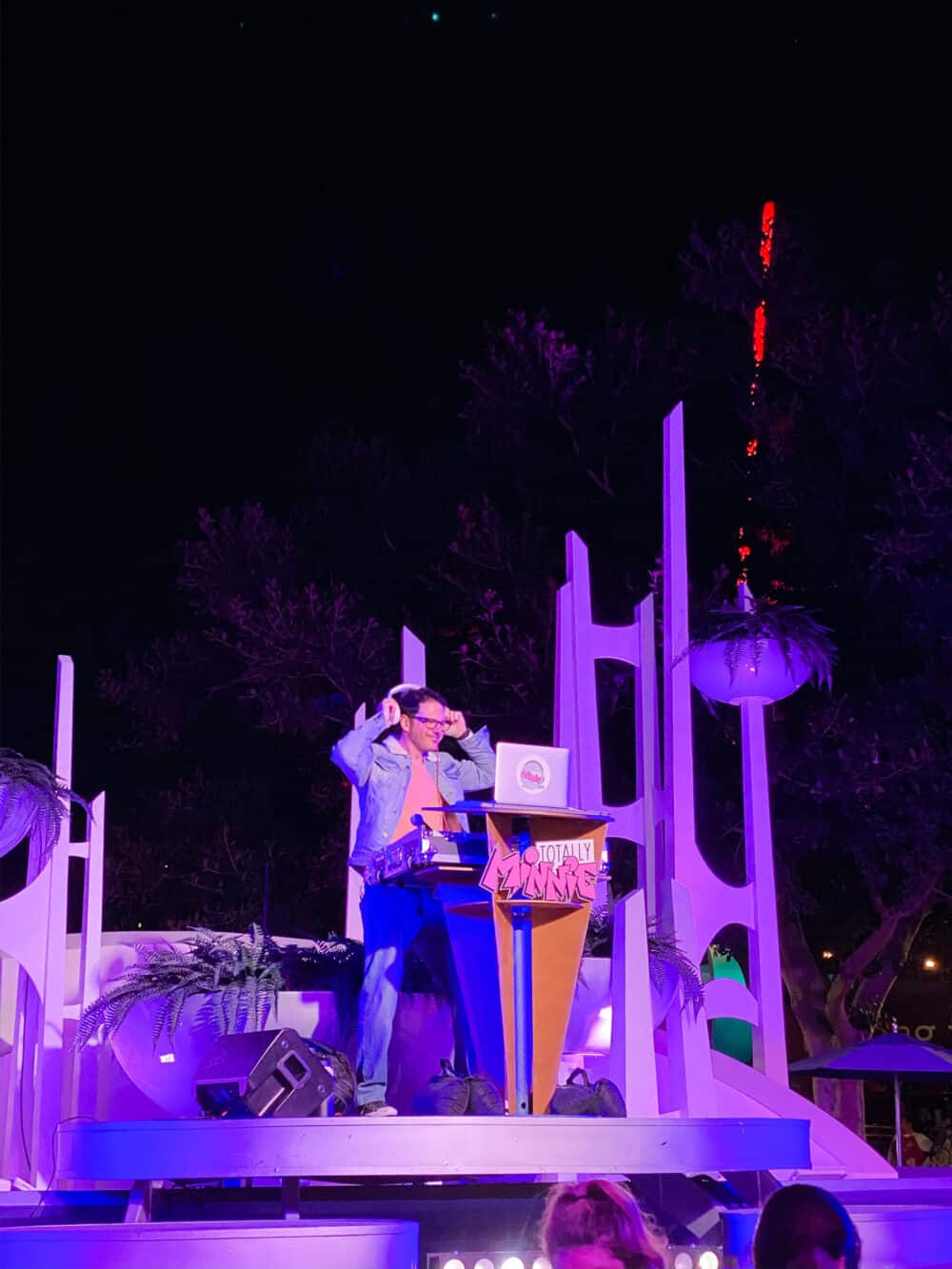 "Totally Minnie – You're on DTV Video Shoot"
Over in Tomorrowland they had a DJ playing music for "Totally Minnie – You're on DTV Video Shoot" Awesome 80's Music with Minnie and other Friends who showed up to dance with the guests.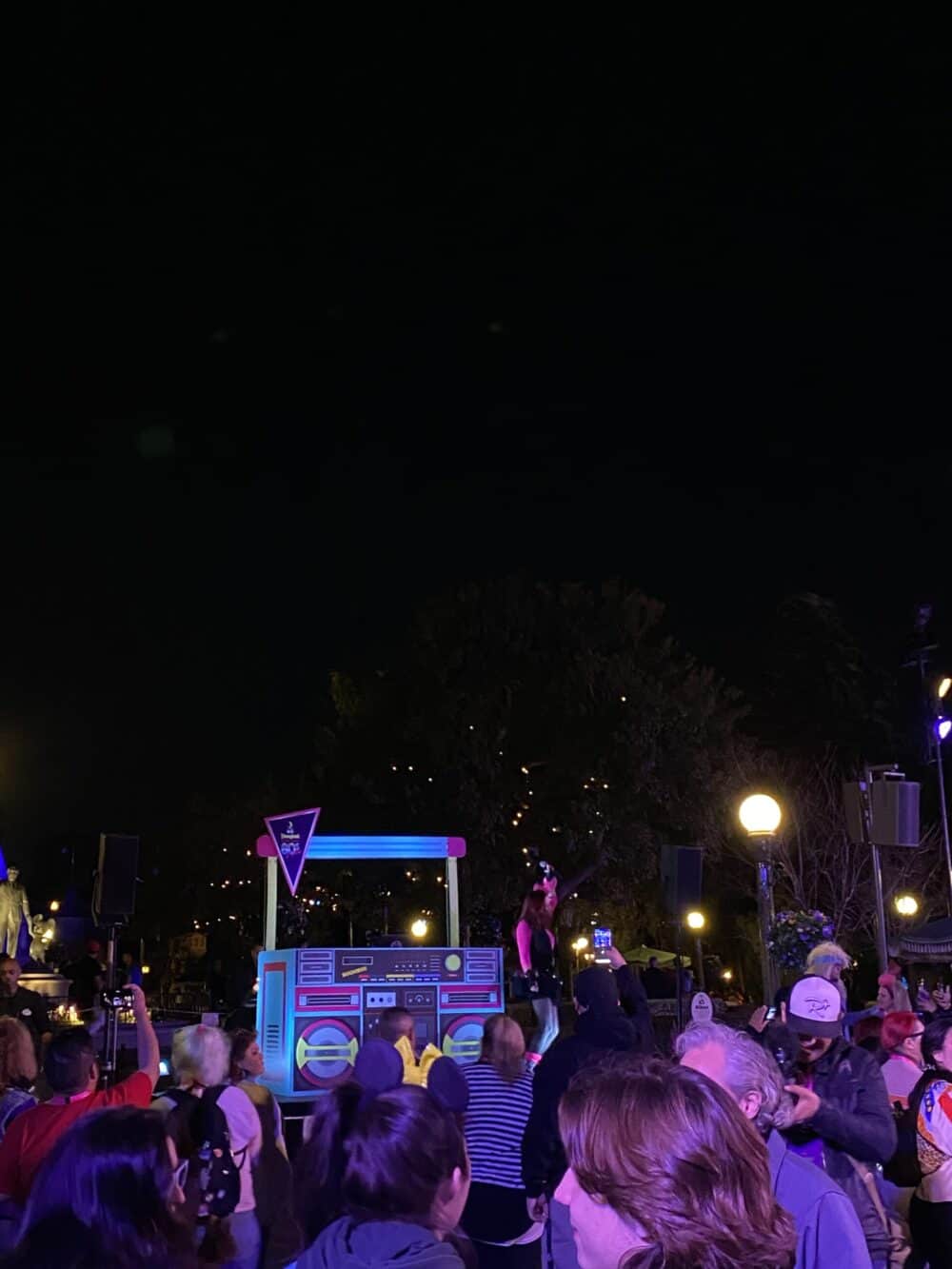 Dancing In The Streets With DJ Wendy
For 80's Nite, DJ Wendy played popular 80's favorites for guests to dance to as well. The whole Park was playing 80's hits. Such a fun night.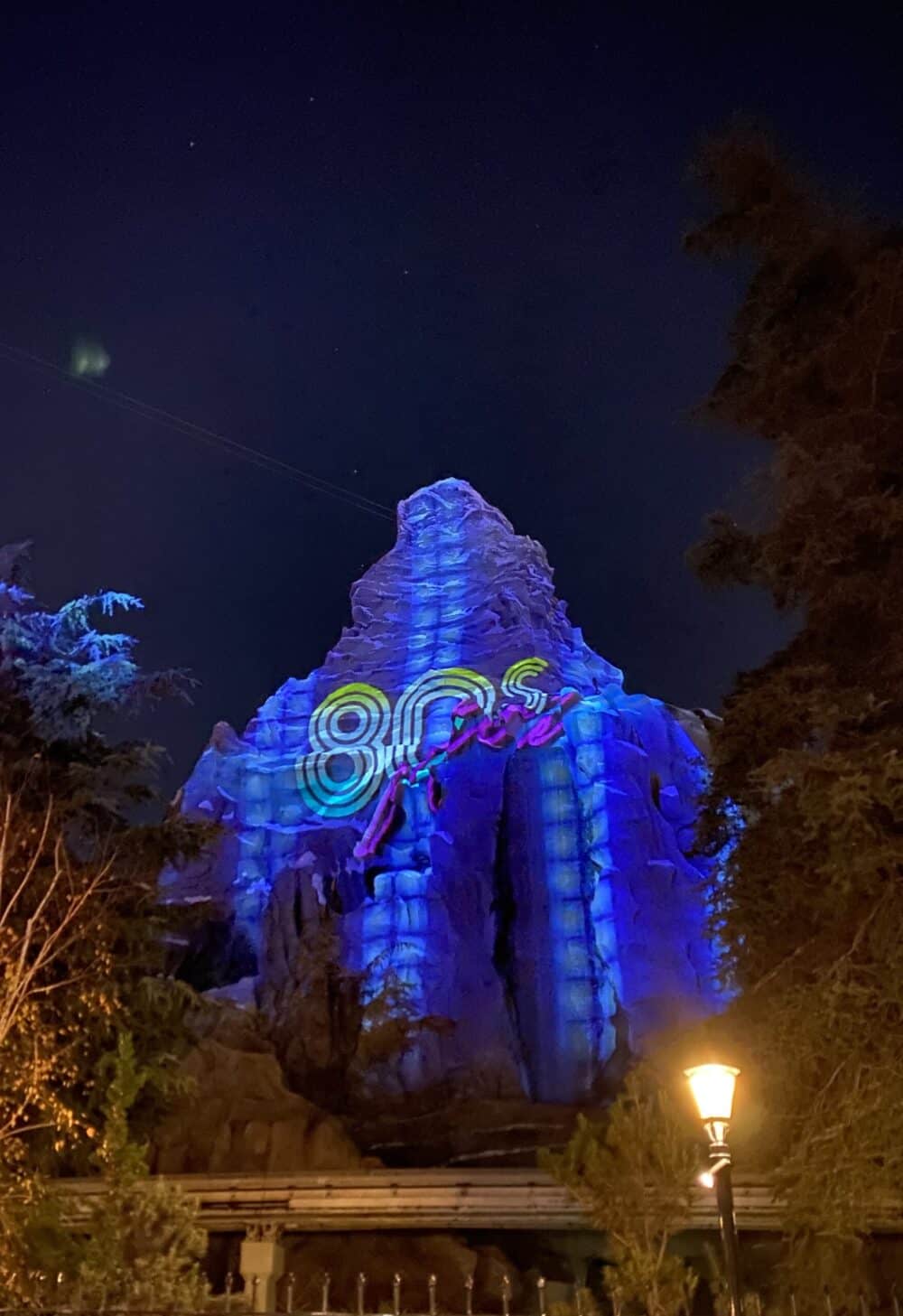 Are The Rides Open During After Dark Events?
Most rides are open during the event with minimal wait times, take advantage of riding your favorite rides with shorter wait times!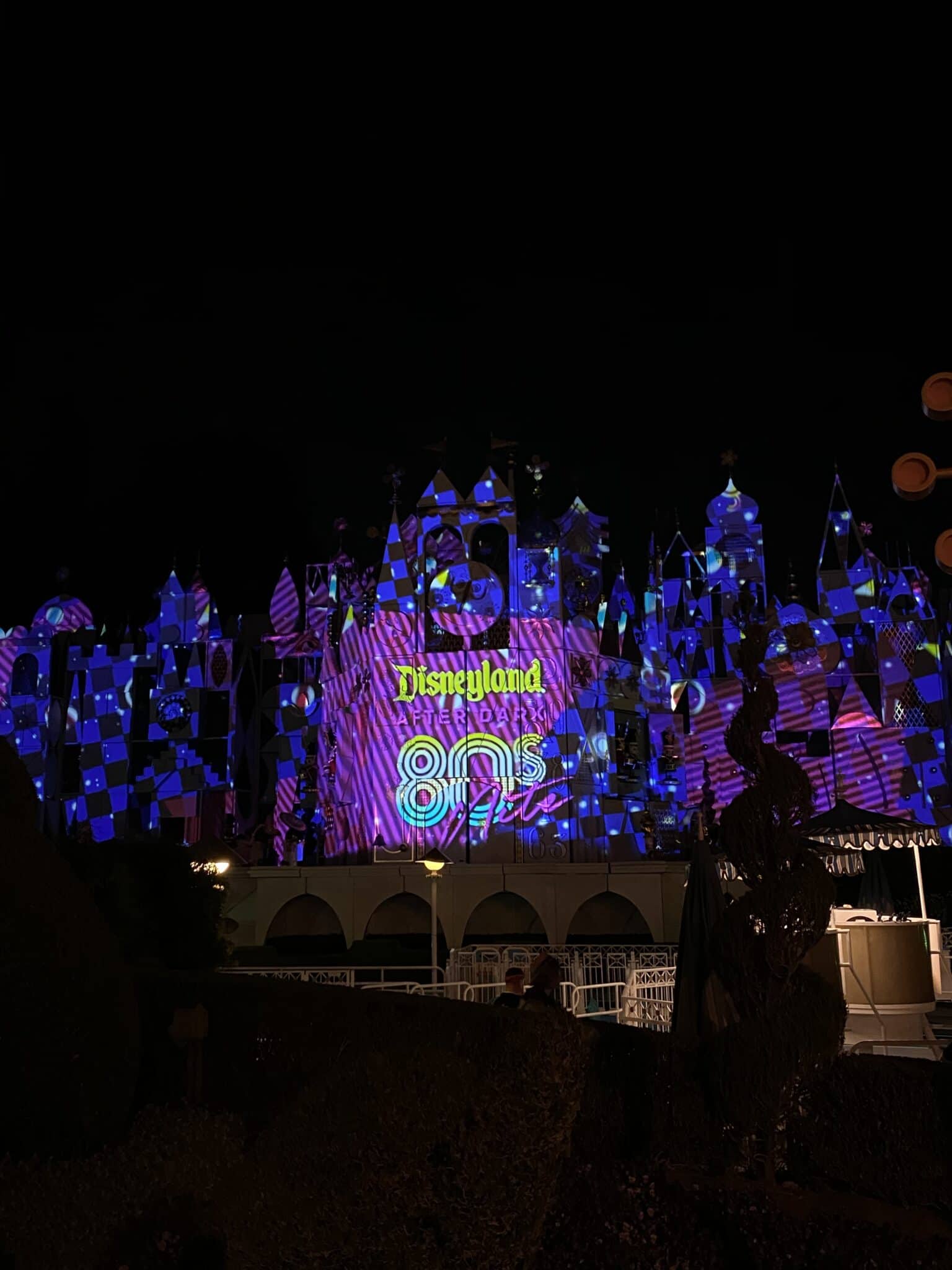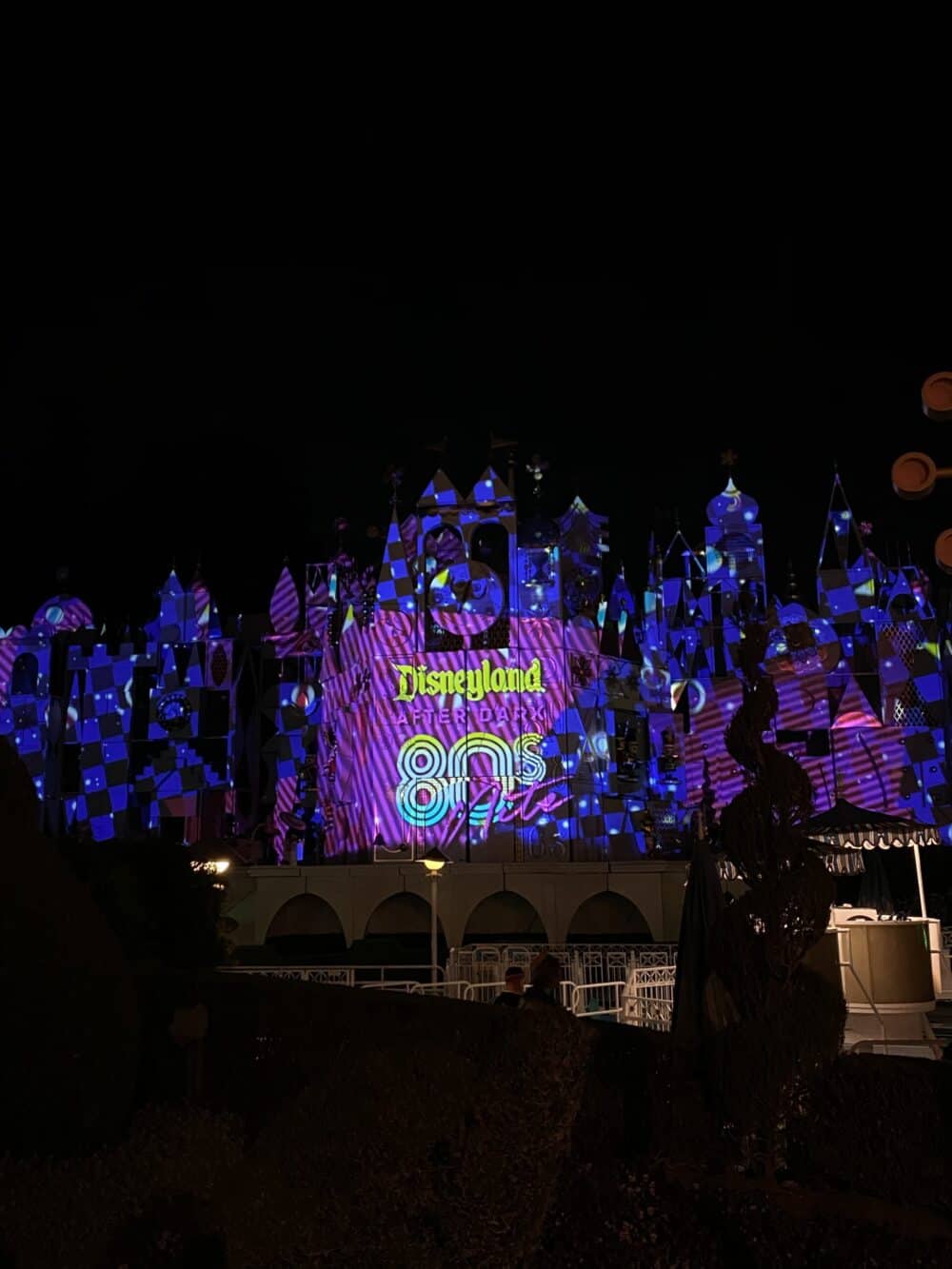 "it's a small world" also had bright colorful projections shows to watch!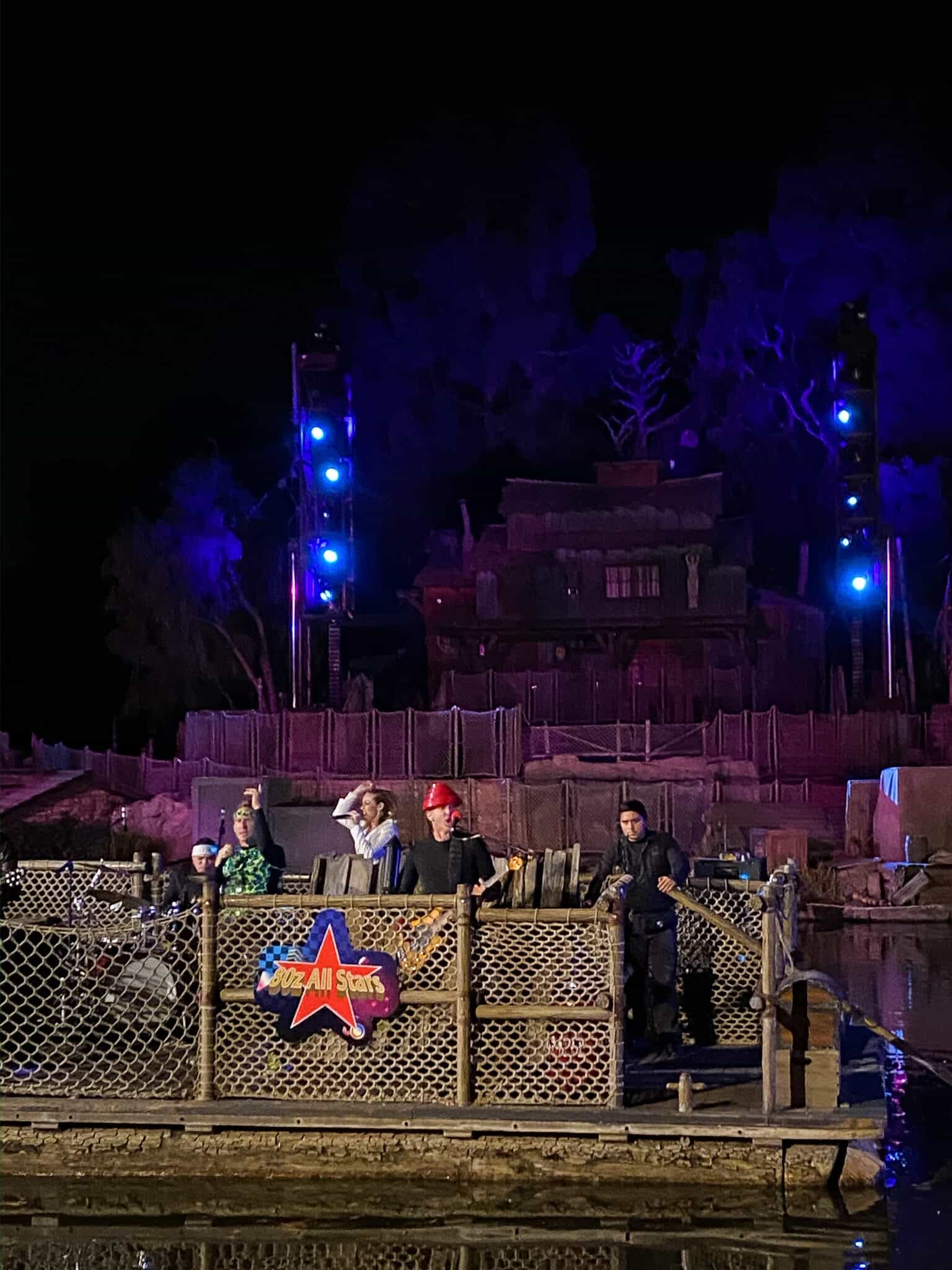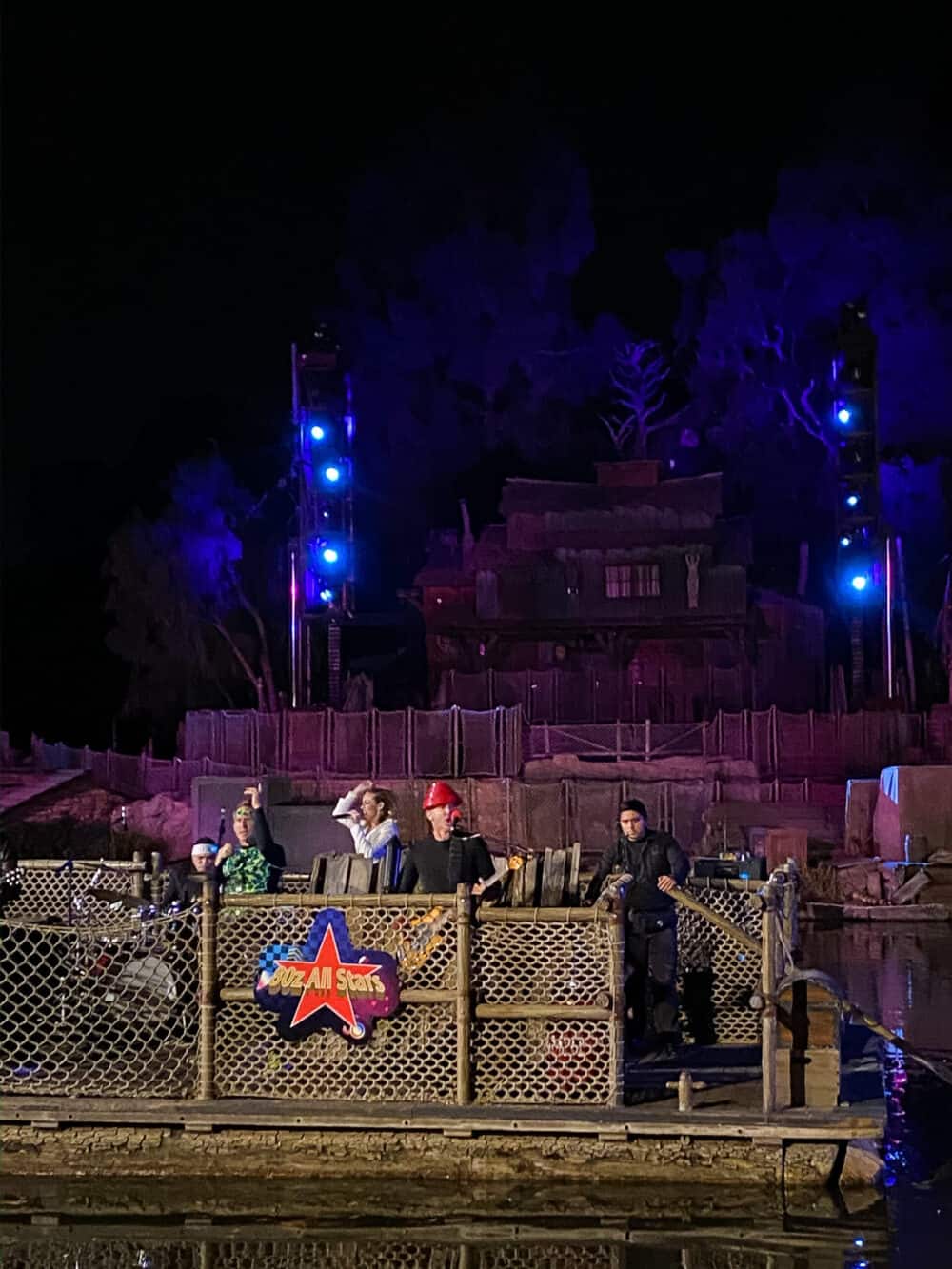 8Oz All-Stars, Rivers of America
Every hour you can watch the 8Oz All-Stars Band sing 80's Hits for the guests passing by. They were amazing!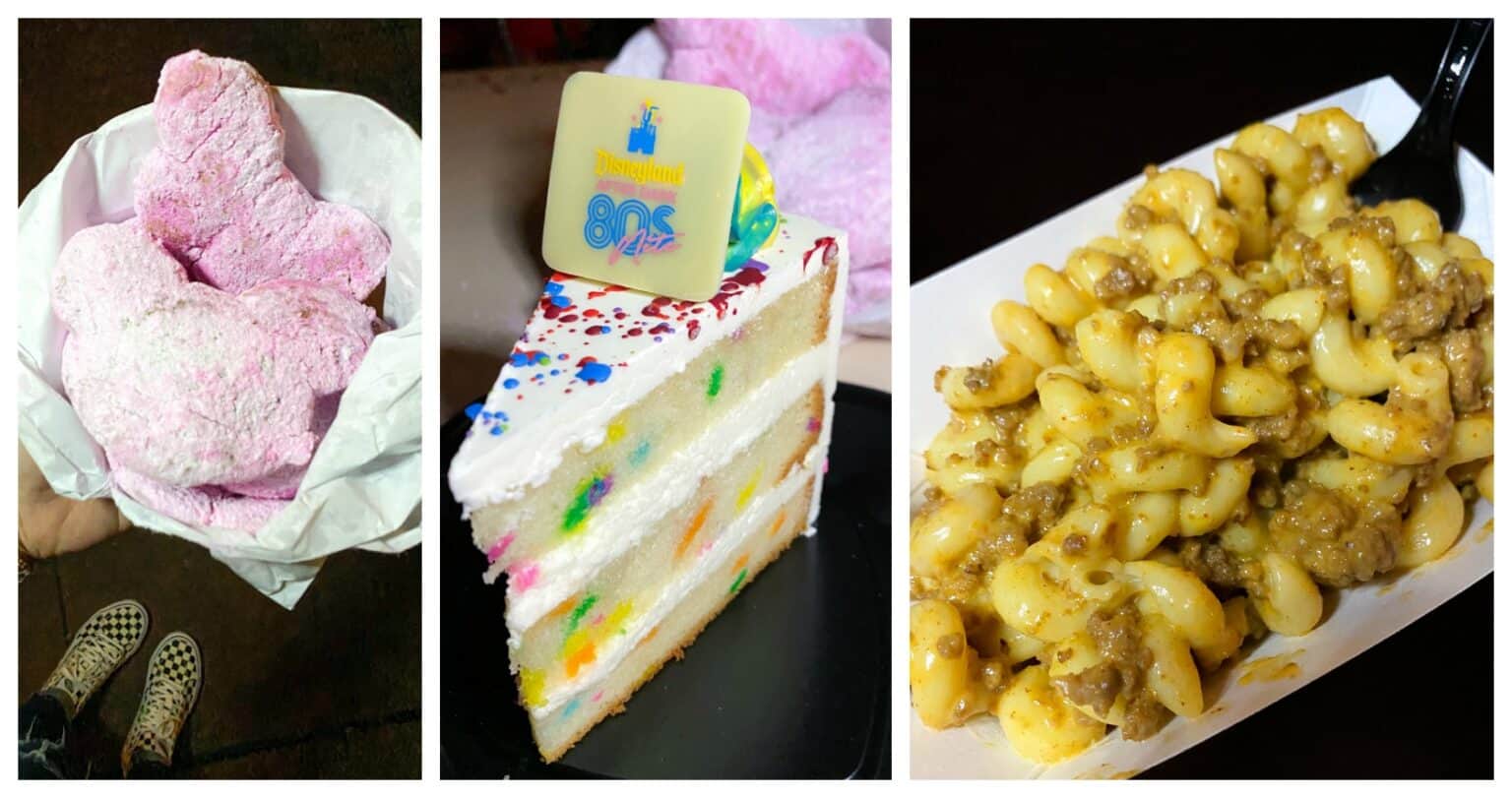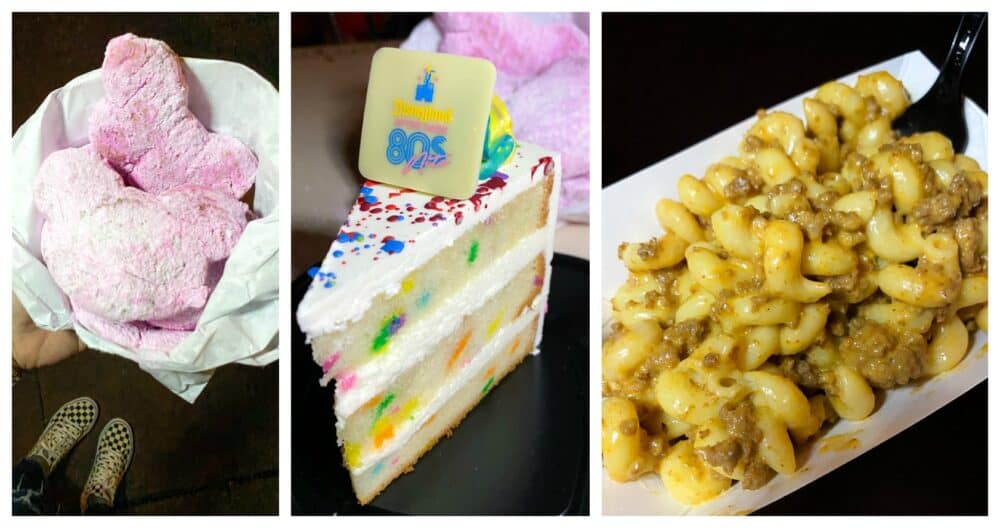 Limited Time Food
During your After Dark Event, there will be food that you can only order that particular night. I got to try the Bubble Gum Beignets, the Celebration Cake and Hamburger Mac and Cheese. All three were DELICIOUS! Be sure to check out the food offerings for your party on your guide map!
How Late Are Parking Garages and Shuttles Operating?
Mickey & Friends and Pixar Pals Parking Structures, trams, and Toy Story Parking Lot Shuttles operate until 2am.
Pin Tips For Disneyland After Dark Event To Your Favorite Disney Board!