Talking about how to make the most out of your Disney vacation today! Such an exciting time, let's discuss tips to help make your first visit the best ever!
Make The Most of your Disney Vacation!
Your Disneyland vacation is coming soon and now you need a game plan on how to make your visit stress free and smooth. I'm going to share some helpful tips to to do before and during your trip to help plan your day. Be sure to follow Disney Hungry on Instagram for more travel tips and the BEST EATS at the Parks.
Purchase Your Park Tickets Ahead Of Time Online Disneyland Website
Make the most of your Disney vacation by purchasing your tickets ahead of time, you will save yourself a LOT of time. The ticket booths can get very long lines, so you don't want to start your Disney Vacation by standing in a long line first thing in the morning. Simply go to the official Disneyland website, purchase your Park Hopper Ticket with MaxPass. Print your tickets once they're purchased and they'll get scanned at the entrance of Disneyland or Disney California Adventure. No need to stop at the ticket booths. Makes it so nice.
Consider Getting Park Hopper Tickets
With Disneyland and Disney California Adventure being so close to each other, I really enjoy park hopping, especially when you have MaxPass via your Disneyland App. You can organize your Fastpasses right from your phone. It's the best.
Add MaxPass To Your Tickets.
Yes! If there's one tip you follow here, definitely use the MaxPass service each day. It's an extra $15 per ticket, but I'm telling you, so worth it. I explain it in detail on my blog post, Become a Pro Using Disney MaxPass. Click the link to get familiar with how MaxPass works. It's one of my favorite services to take advantage of when visiting with my family and friends. When you purchase MaxPass, you also get free downloads of your photos you take from the Disneyland Photographers and select attractions!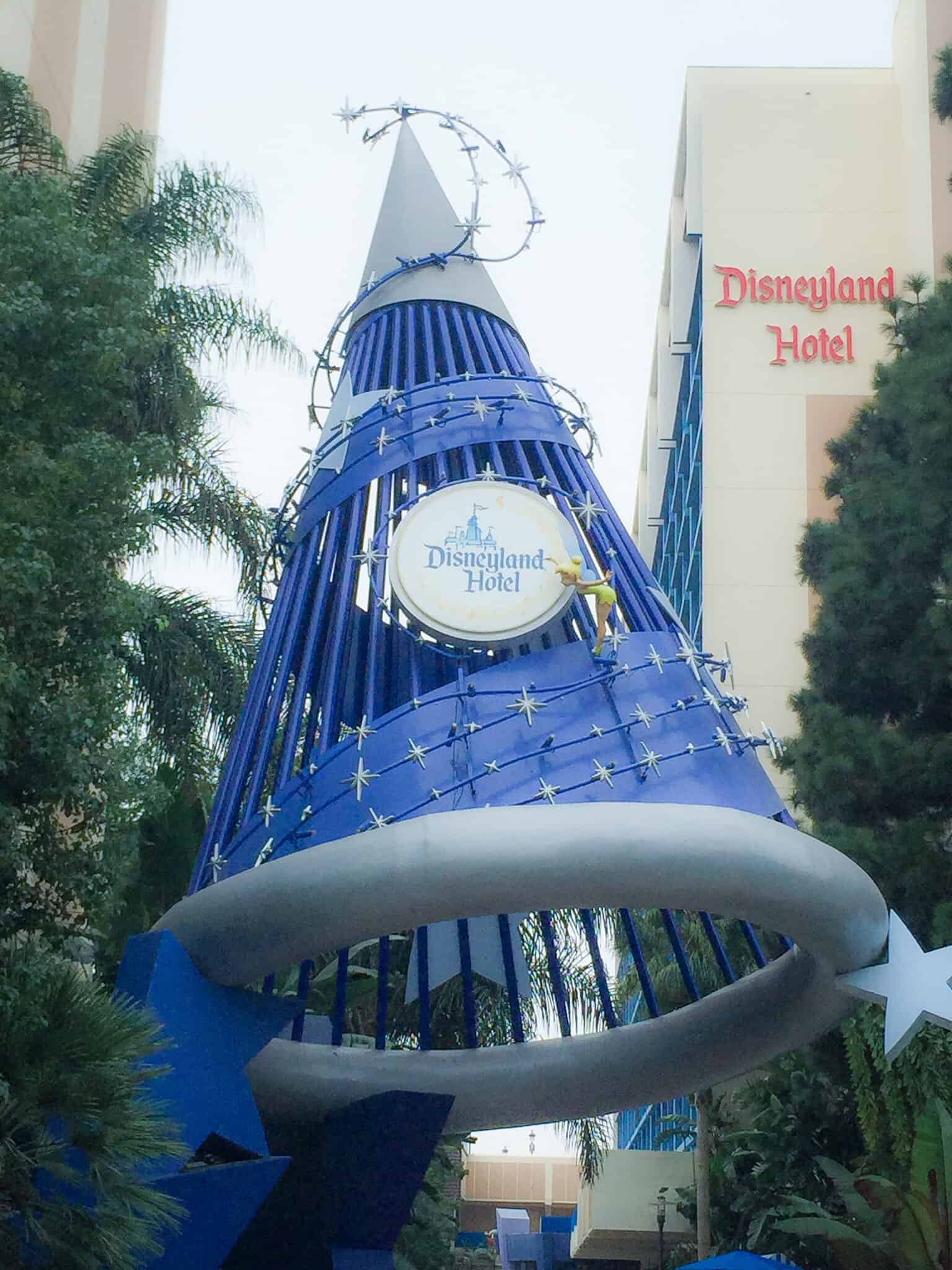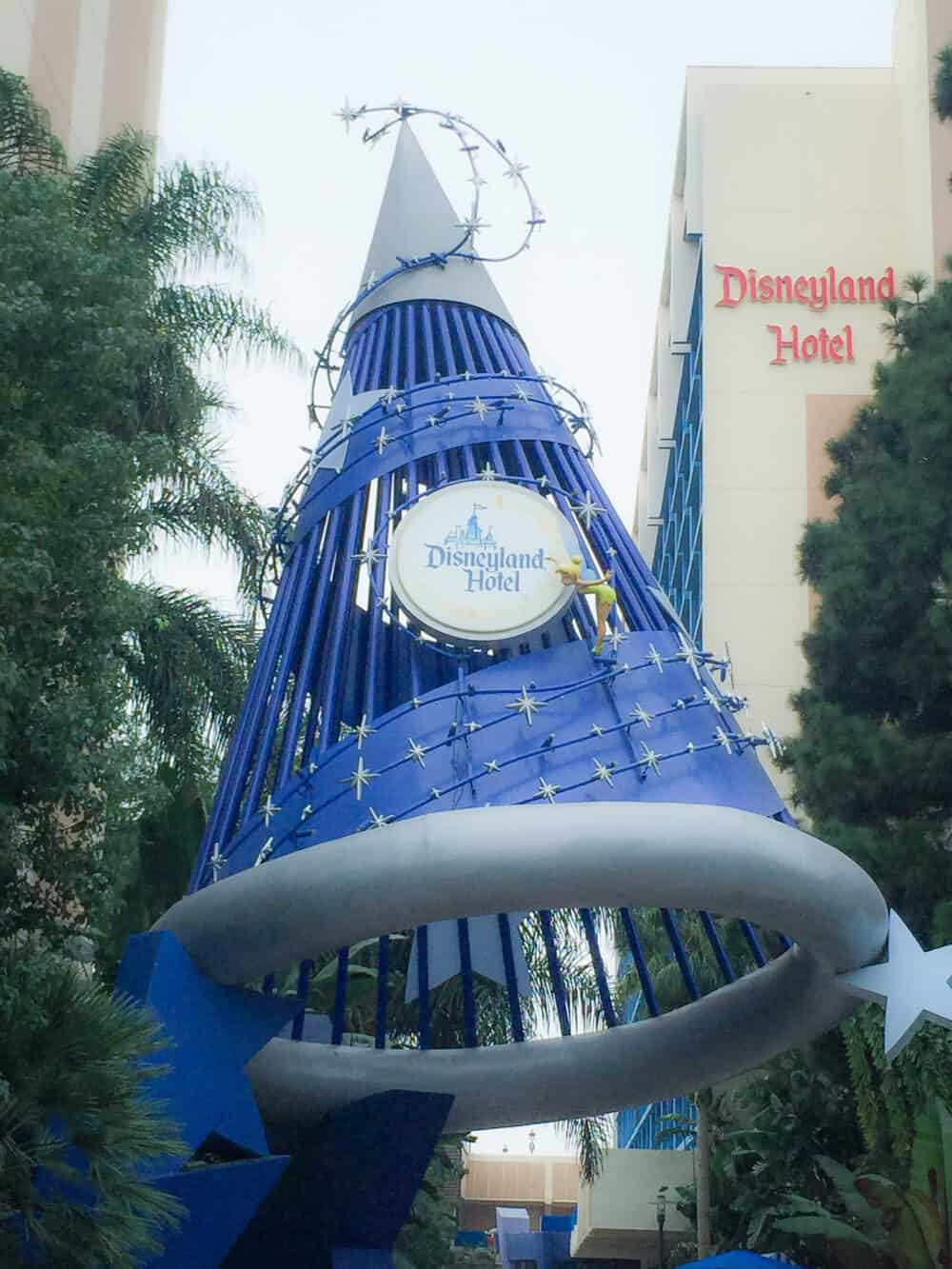 Consider Staying at a Disneyland Hotel or Walking Distance Hotel
Having stayed both on property and not on property, it is such a treat to stay at a Disneyland Hotel. You've got the Disneyland Hotel, The Grand Californian Hotel and Spa, and Paradise Pier Hotel. Not only is it a convenient walk to the Parks, but you get to take advantage of Extra Magic Hour each day you are staying at the hotel. You get to enjoy the Park (of the day) 1 hour before the public gets to enter. It's a pretty sweet deal. If I don't stay on Property, I enjoy staying at the Howard Johnson Anaheim Hotel across the street from Disneyland. It's an easy 8-10 minute to the front of Disneyland. Another perk of staying close to the Parks, is you can take a mid-day nap/rest to re-group and get ready for the second half or night of your day. I always appreciate being able to pop back to my hotel for an hour or so during the day when at all possible.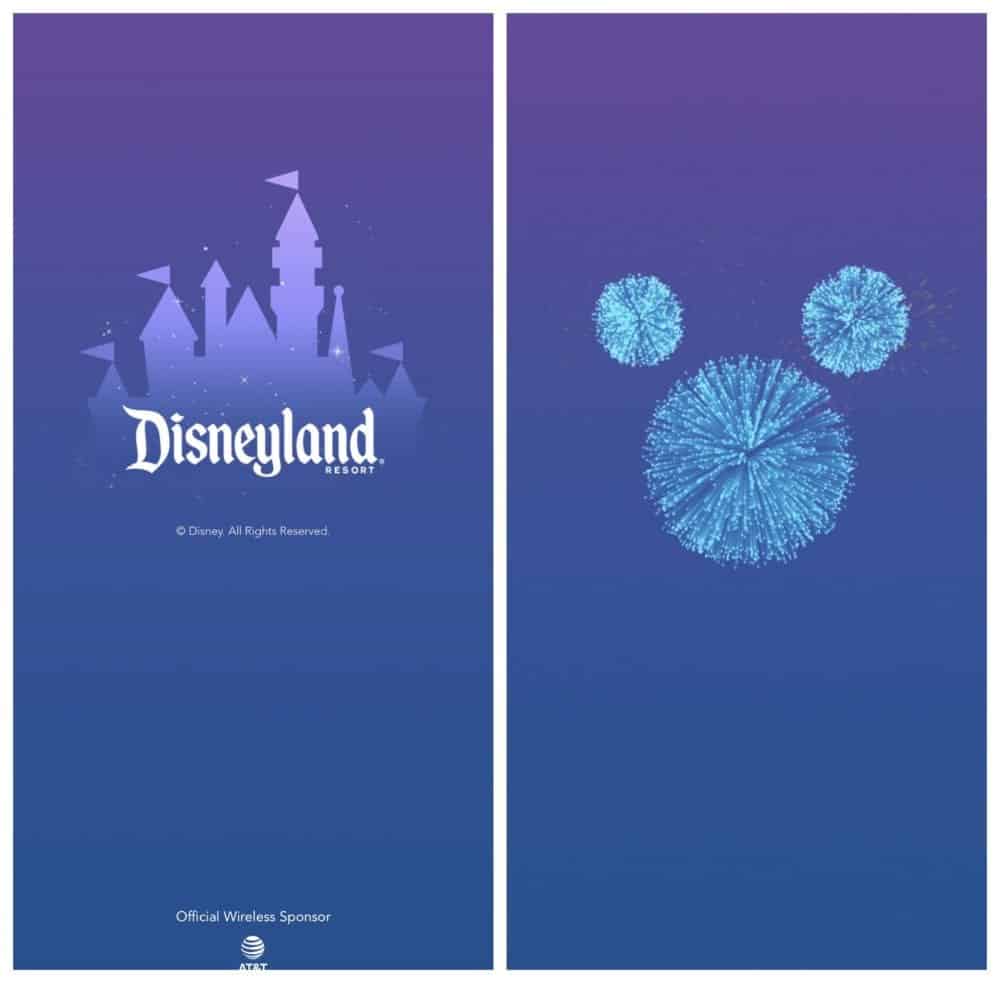 Download The Disneyland App For Your Disney Vacation
Once your tickets are squared away, download the Disneyland App and get familiar with it. Very very important to look it over before your trip. This is where you'll organize MaxPass for your group. You can link/scan each ticket in your party so you can organize your Fastpasses from one phone. This is what I prefer to do if the group is staying together for rides.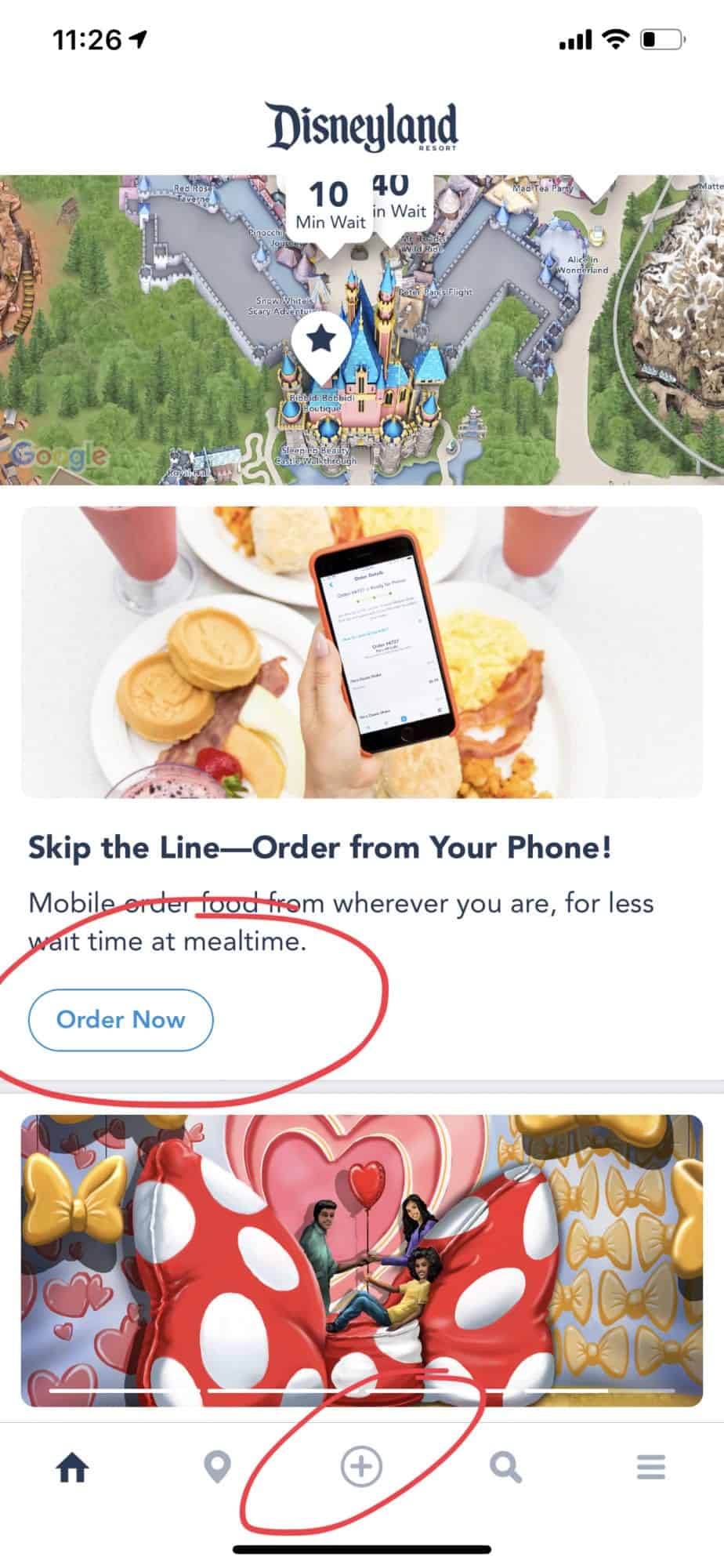 Take Advantage of Mobile Ordering
I can emphasize this enough. You will save yourself so much time by mobile ordering from the quick service restaurants. I explain in detail on my blog post, Become a Pro Using Disneyland Mobile Ordering. Click the link to learn how to easily use it. Keep in mind that some seasonal menu items will not be available via Mobile Ordering.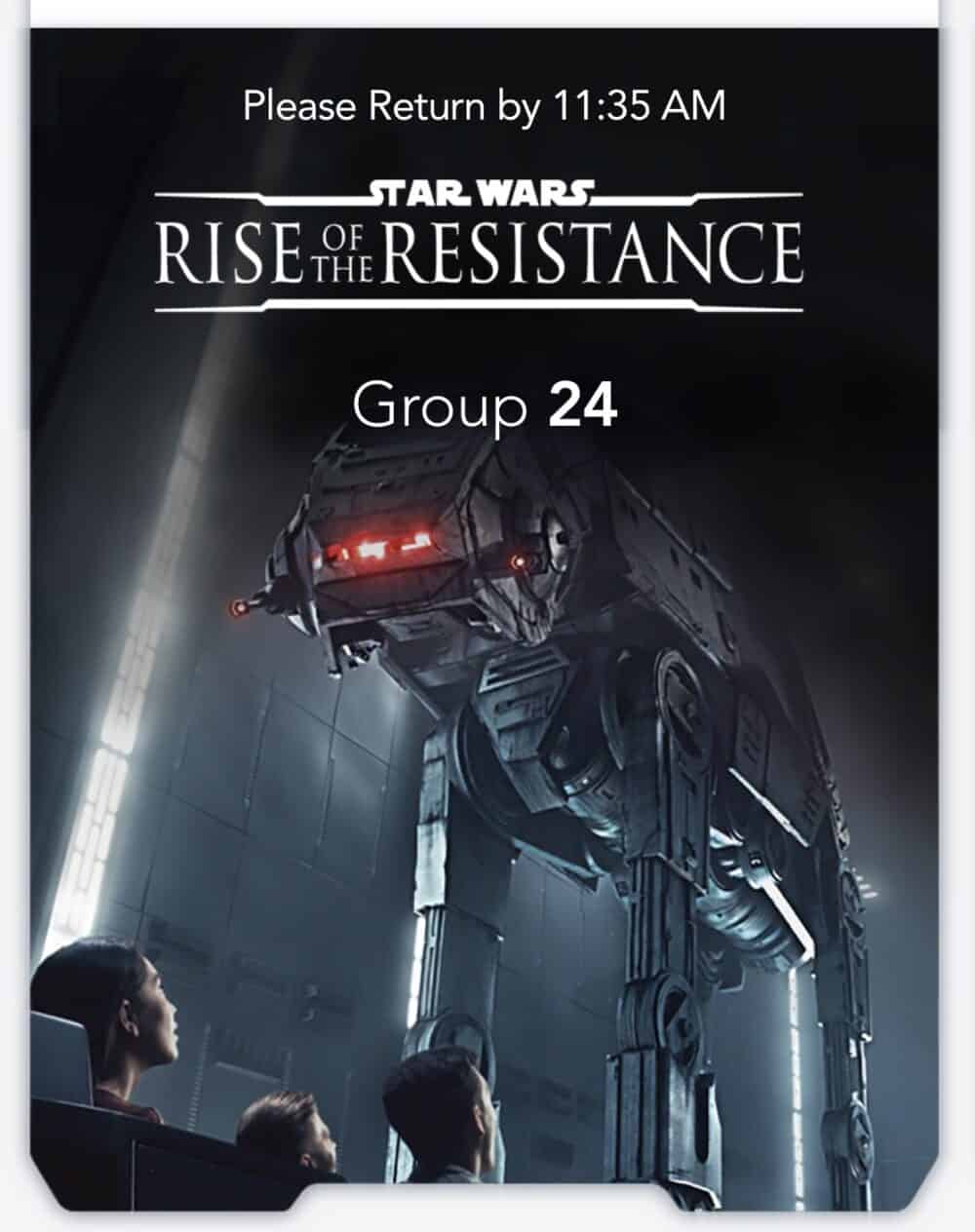 Decide What Rides You Want To Ride In Order of Favorites
Talk with your family/party that you'll be visiting the Parks with and decide what rides are your favorites so you can plan what Fastpasses to get first via MaxPass! If Radiator Springs Racers is top on everyones list, we always start there. The Fastpasses go very quick for this one, so keep that in mind. On most occasions we head to Radiator Springs Racers as soon as Disney California Adventure opens so the line is at it's shortest. While I'm speed walking to Radiator Springs Racers I arrange our first Fastpass. You'll have an hour to redeem your Fastpass, so generally that works out just fine riding Radiator Springs Racers first. Don't forget to put a reminder on your phone when to get your "next Fastpass." When you get a Fastpass from your app, you'll be given a time that you can get another Fastpass. I always put a reminder on my phone so I can utilize as many Fastpasses as possible!
Take Advantage of the Disneyland Photographers
Disneyland photographers are stationed all over the Parks and if you get MaxPass, you get unlimited downloads for the day! It's one of my favorite things to take advantage of when visiting with my family. You also get the downloads of the attractions that take your photo too. Lots of fun memories to capture!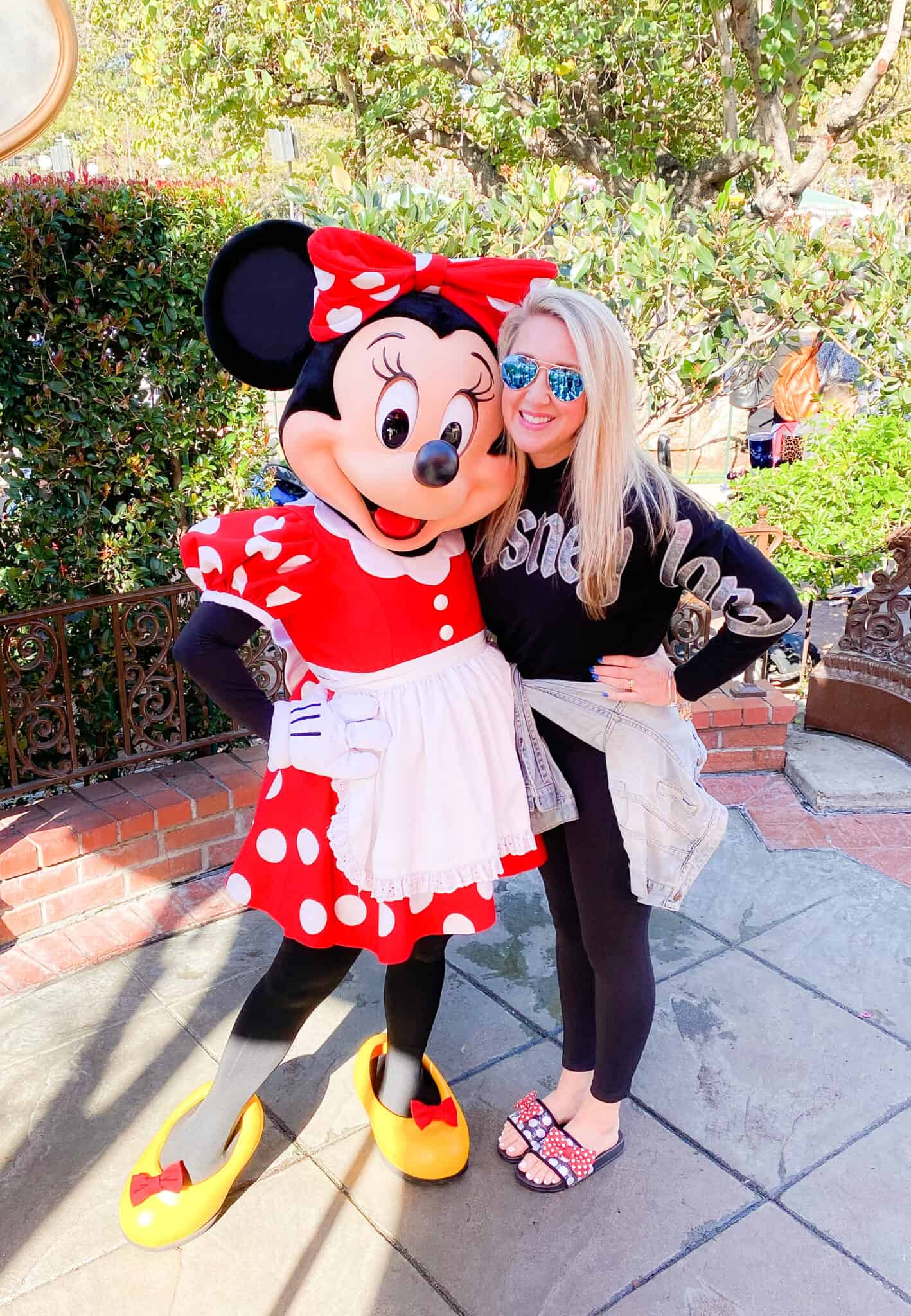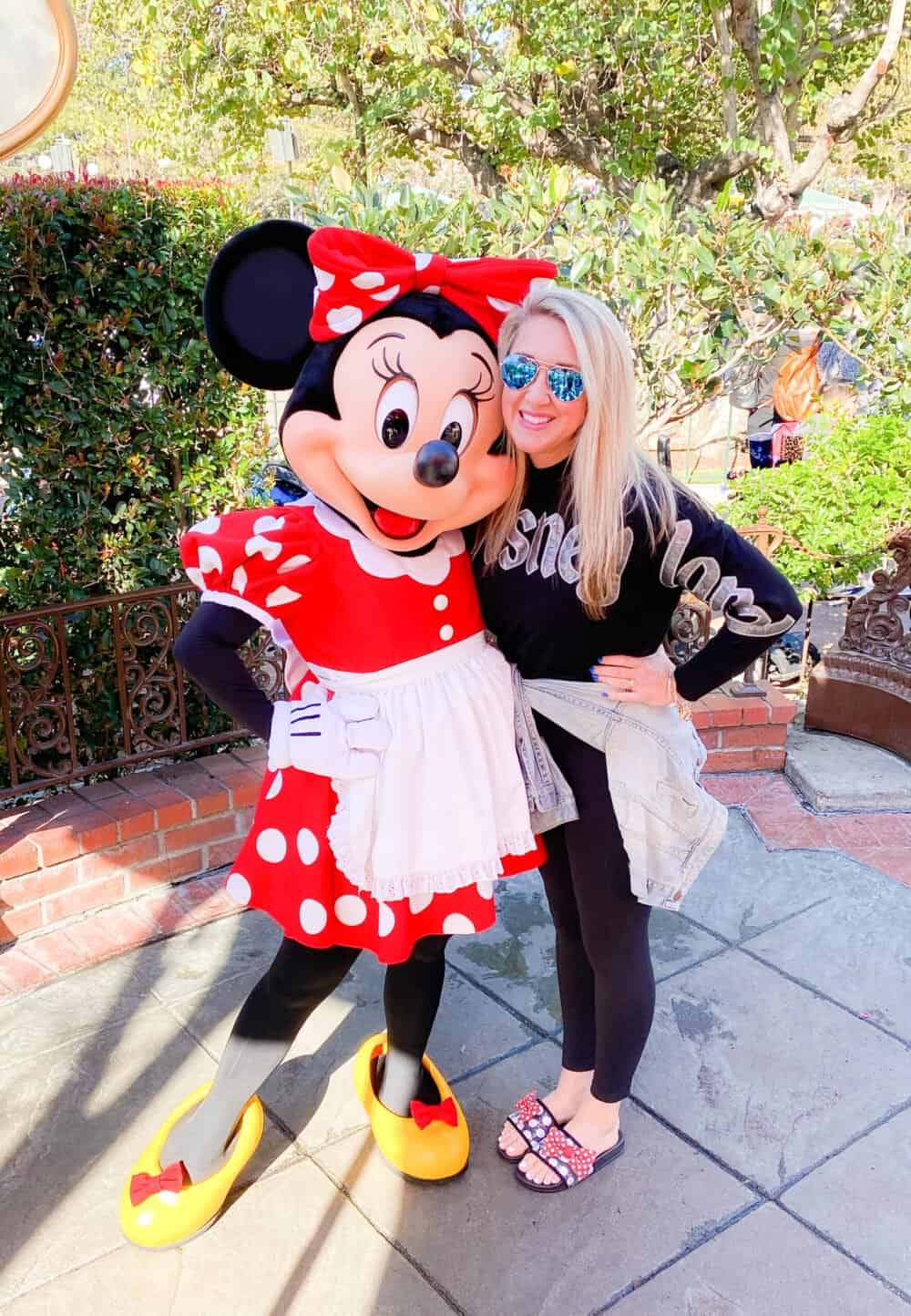 Take Photos With Your Favorite Disney Characters
I always love looking back at photos past Disney vacations with our favorite Disney Characters. You can find Disney Characters at both Parks. You'll see Mickey and Pals on Main Street U.S.A and also Buena Vista Street as you're strolling around, but also check your Disneyland app and guide map for more Character spots, there's lots!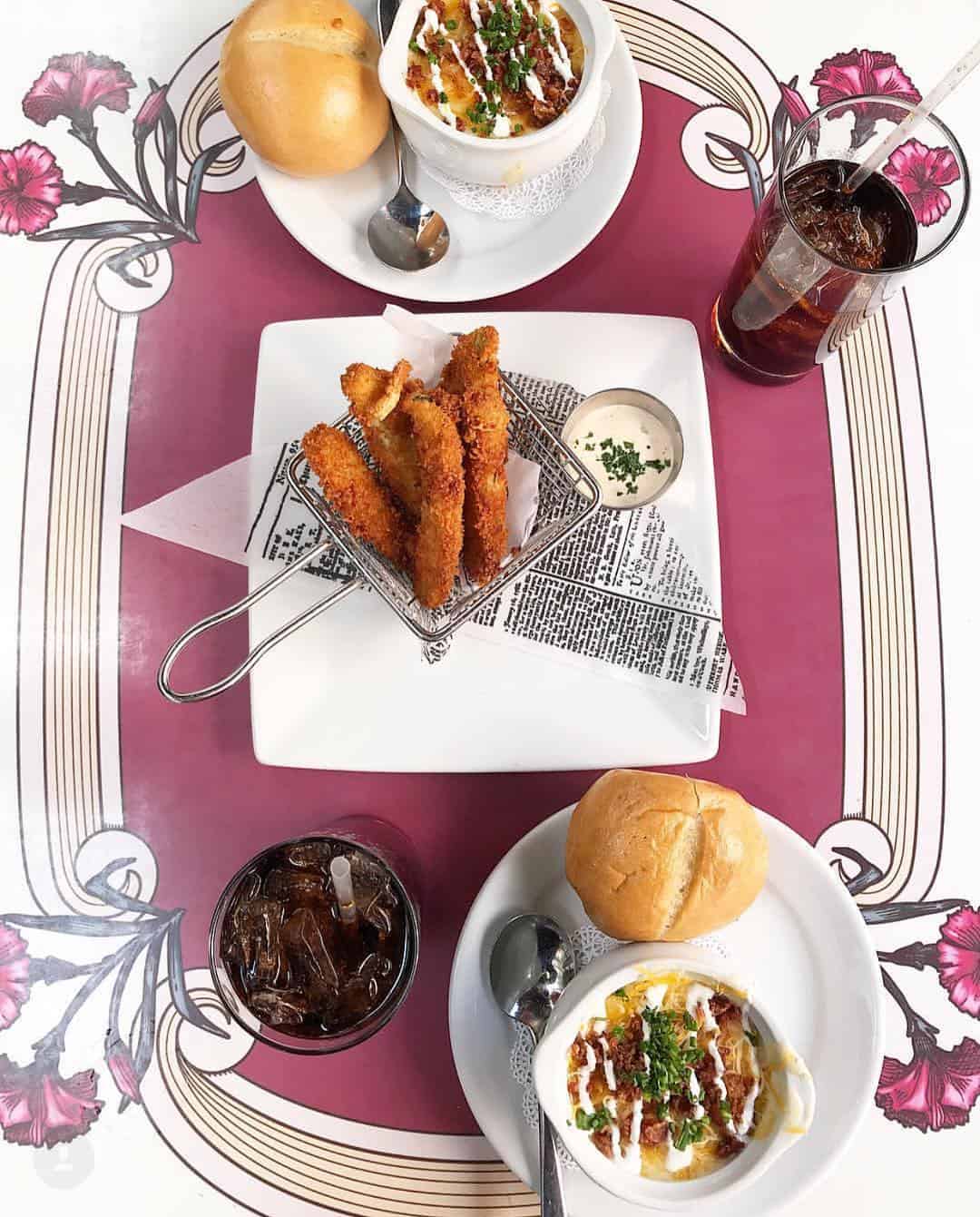 Enjoy Some Delicious Disneyland Food!
If you've been following Disney Hungry on Instagram, you know Disneyland food is my specialty! I love trying the new seasonal foods and classics around all year round. See my blog posts, The Best Food to Eat at Disneyland All Year Round and The Best Food to Eat at Disney California Adventure Park All Year Round too! Top on my list every visit are the classic Disneyland Churros and Churro Toffee from the Disneyland bakeries. I also like to recommend getting one sit down reservation via your Disneyland app during your visit. Carnation Cafe and Cafe Orleans are some of my favorite sit down restaurants. It's nice to have a relaxing dining experience during your day.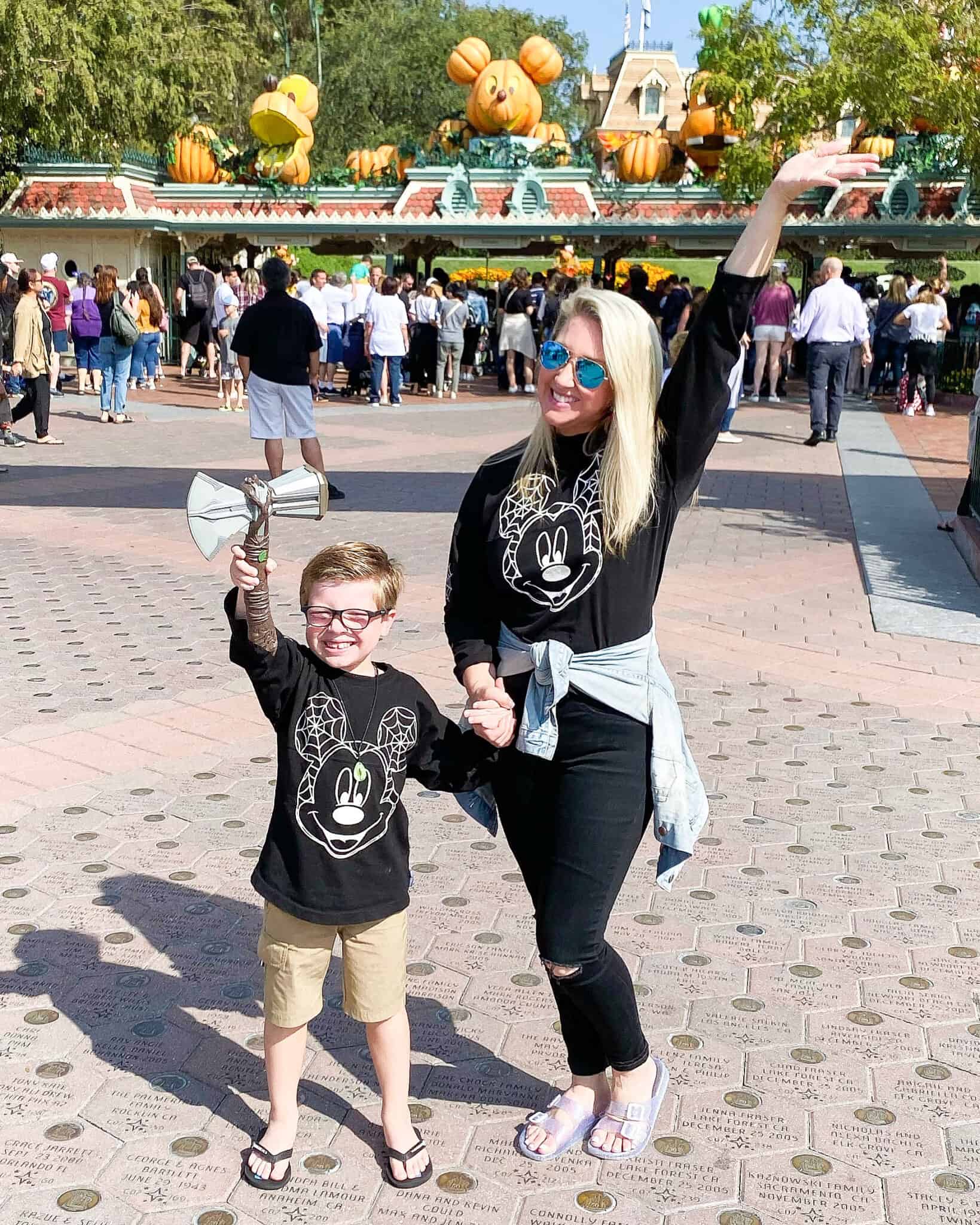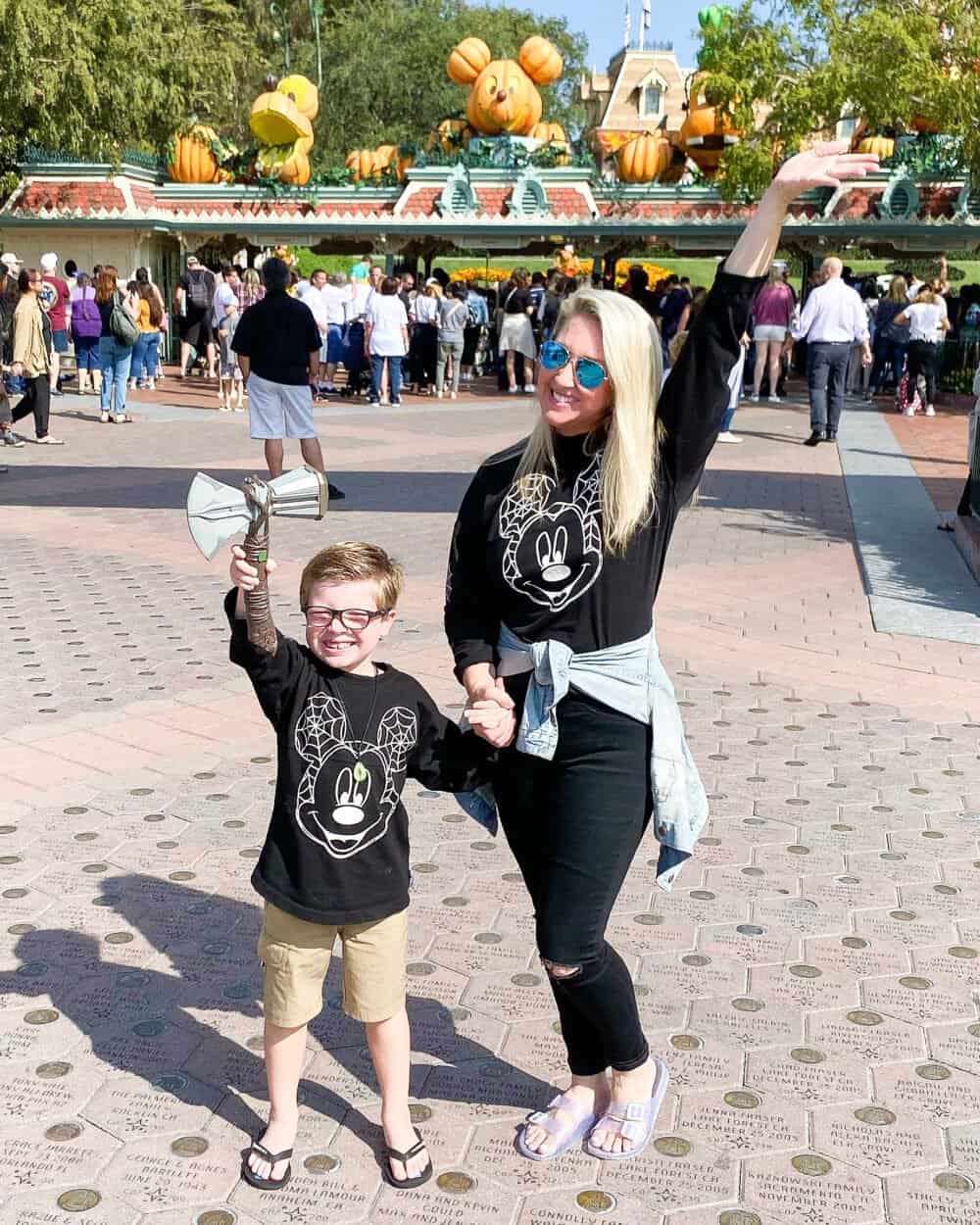 Matching Shirts For Your Disney Vacation?
This is definitely not for everyone, but sometimes it's fun to have matching shirts for your visits! There are so many Disney tee shirts available these days. The Disney Store always has a great selection which is where I got the ones Pax and I are wearing above. Target always seems to have inexpensive cute options. Happiest Tees On Earth is another favorite of mine. I also recommend packing a light jacket if you are staying from opening until close time. It's always a little chilly in the morning and night.

Pack The Right Essentials In Your Backpack/Bag!
Make sure you pack everything you need for a full day at the Parks, my favorite from the photo above in include a good phone charger, sunglasses, hand wipes, medicine, mints, water, a sweatshirt or jacket for when it gets cold, Disney Gift Cards and Sunscreen to name a few.
Get A Locker When You Get to the Parks
Located at both Parks and even outside Disneyland Park, lockers are a great way to hold your "extras." I use them to hold jackets, extra water bottles…and I'll store the kids souvenirs inside along with any snacks or things I pick up during the day. You can get in and out of it as many times as needed. Don't forget to empty it before you leave. I've left a time or two and remembered half way through Downtown Disney 🙂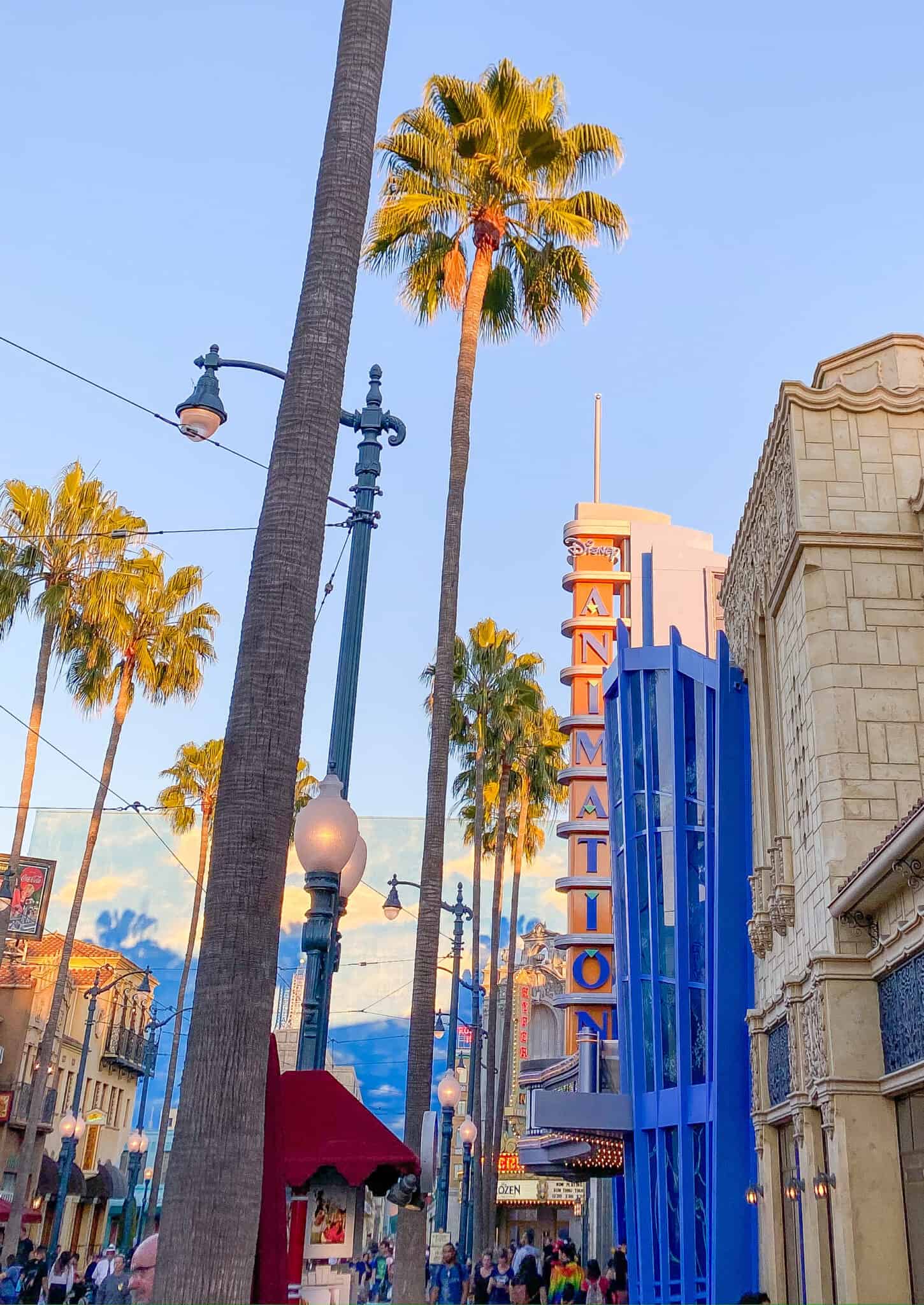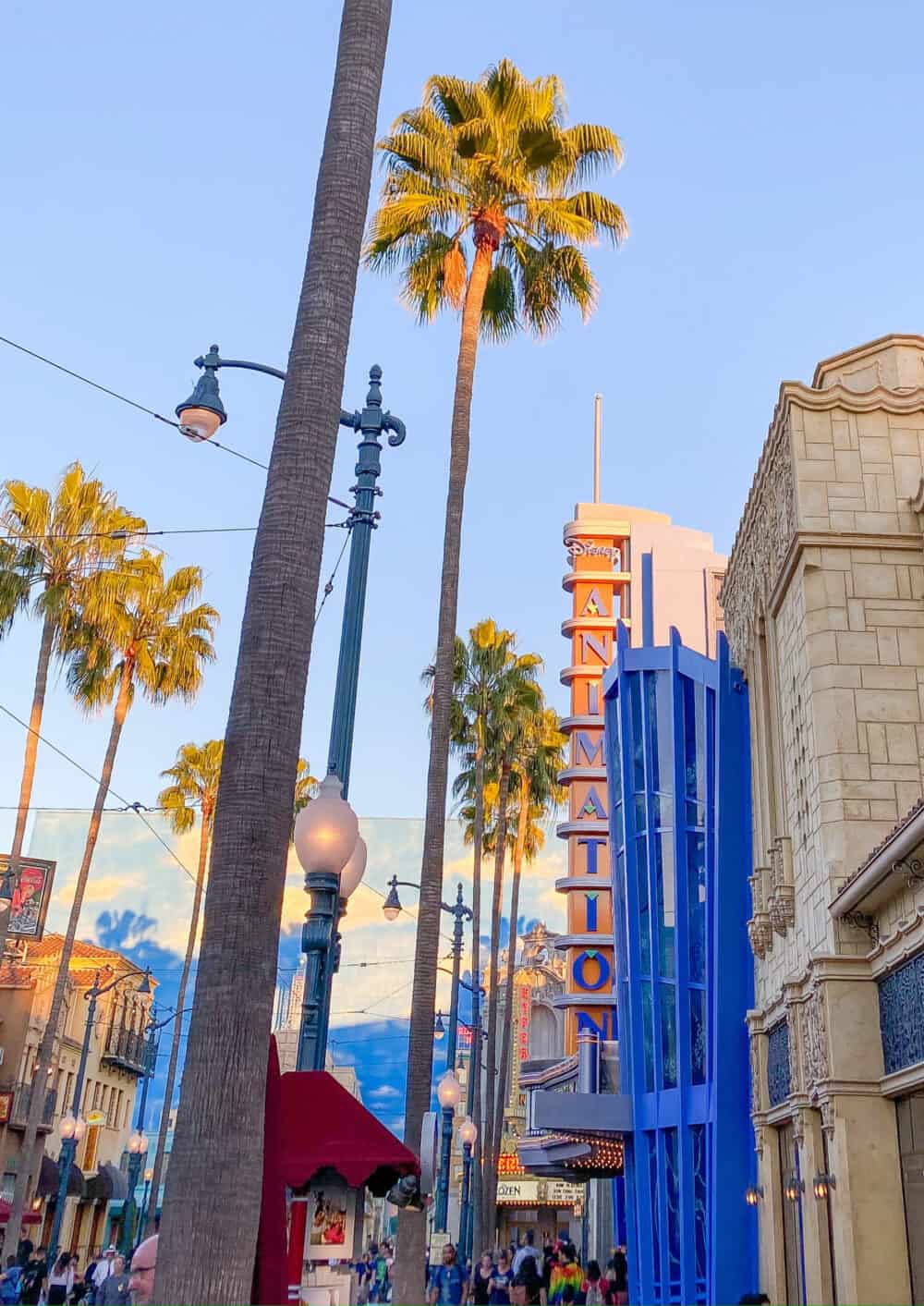 Escape The Crowds/Heat in Animation Academy
One of my favorite places in all of Disneyland Resort is Animation Academy. When the Parks are crowded, or warm in the summer I head straight to Animation Academy at Disney California Adventure Park! When you enter you are overwhelmed by your favorite Disney movie songs on giant movie screens playing clips from the BEST Disney movies. There are couches in the center of the room to lounge and watch the movie screens. It's so great.
Also inside Animation Academy you can go to Turtle Talk With Crush, enjoy the Beasts Library and get artsy at Sorcerer's Workshop! Lots of fun hidden gems inside Animation Academy that are such great options to escape the crowds for a bit.
Pin Tips For Your Disney Vacation!