Sharing my tips for visiting Disneyland in the rain today! No need to panic, I've got everything covered to ensure you still have a magical visit!
If you you see rain in the forecast for your visit to Disneyland Resort, no need to worry, you can still have a great time with a few helpful tips and suggestions. I was a SoCal local for 5 years and with just a little preparation, we had tons of fun in the rain at Disneyland!
What To Bring For Rainy Days at Disneyland
Bring ponchos for everyone in your party. You can either purchase these at the Parks for a hefty price or get them in advance. I believe even most dollar stores carry them, Target, Walmart etc.
Bring an umbrella, one that takes up the least amount of space preferably.
Hats are always nice for rainy days. No need to have to worry about your hair on rainy days.
Bring the right shoes for rain. Rain boots, waterproof boots, tennis shoes. Use your best judgement, but know your feet will get very wet.
A small towel is nice to have for drying off + I've used them to wipe off wet dining chairs too.
Ziplocks are helpful for cell phone/battery chargers when it's really rainy.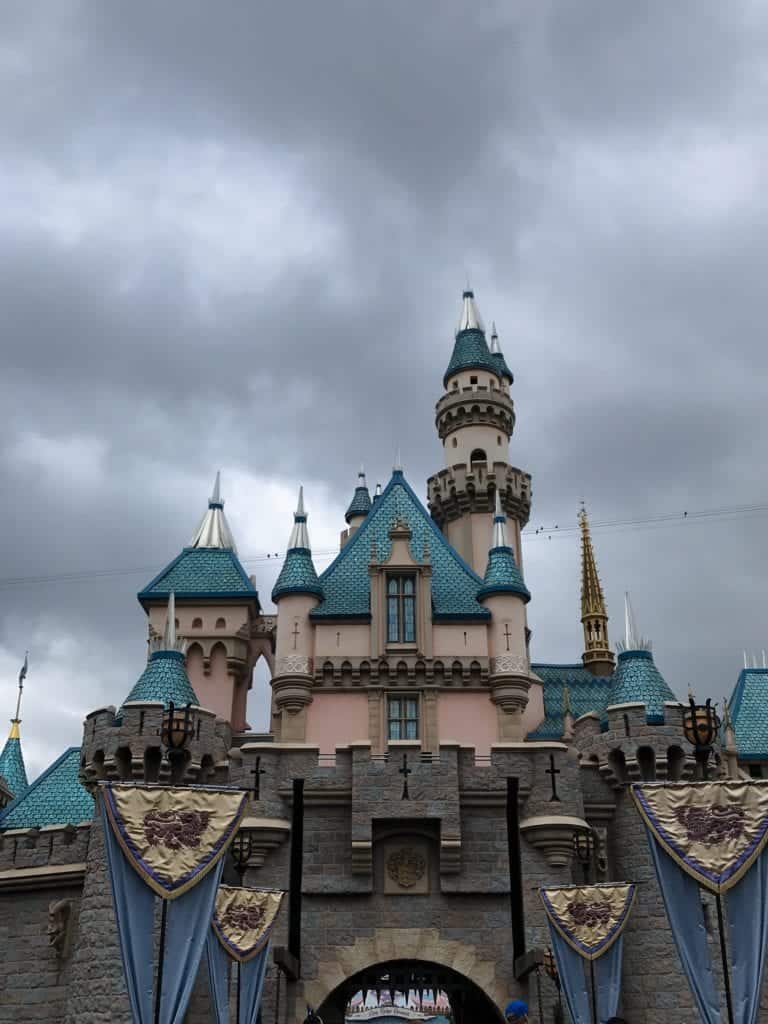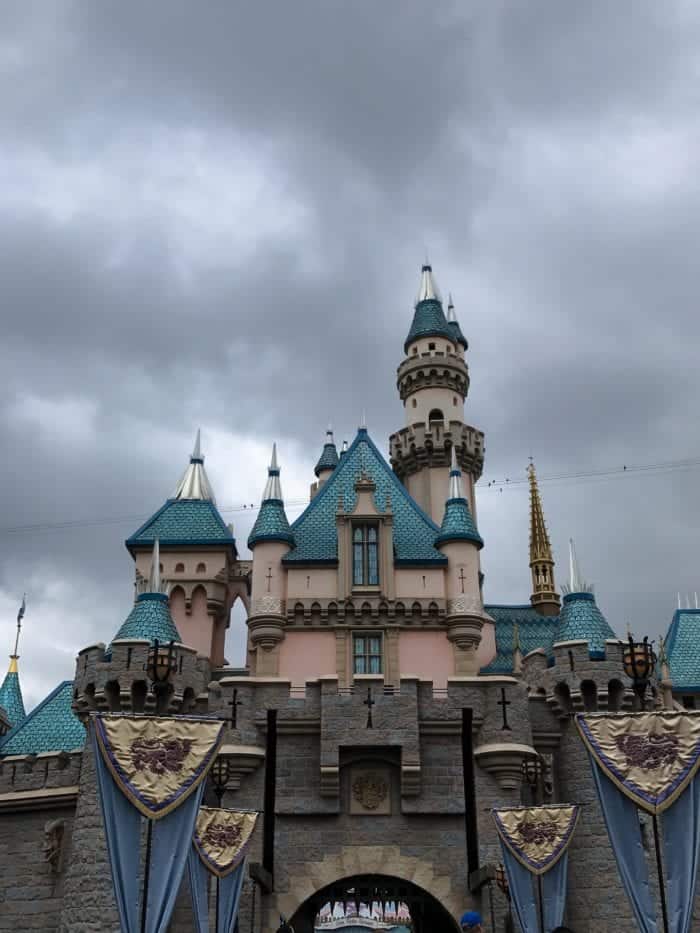 Ok, now that you know what to bring to the Parks, it's helpful to get a locker to leave some things you might not need all day. It's also nice to have a locker for souvenirs and anything else you purchase.
Tips For Visiting Disneyland In The Rain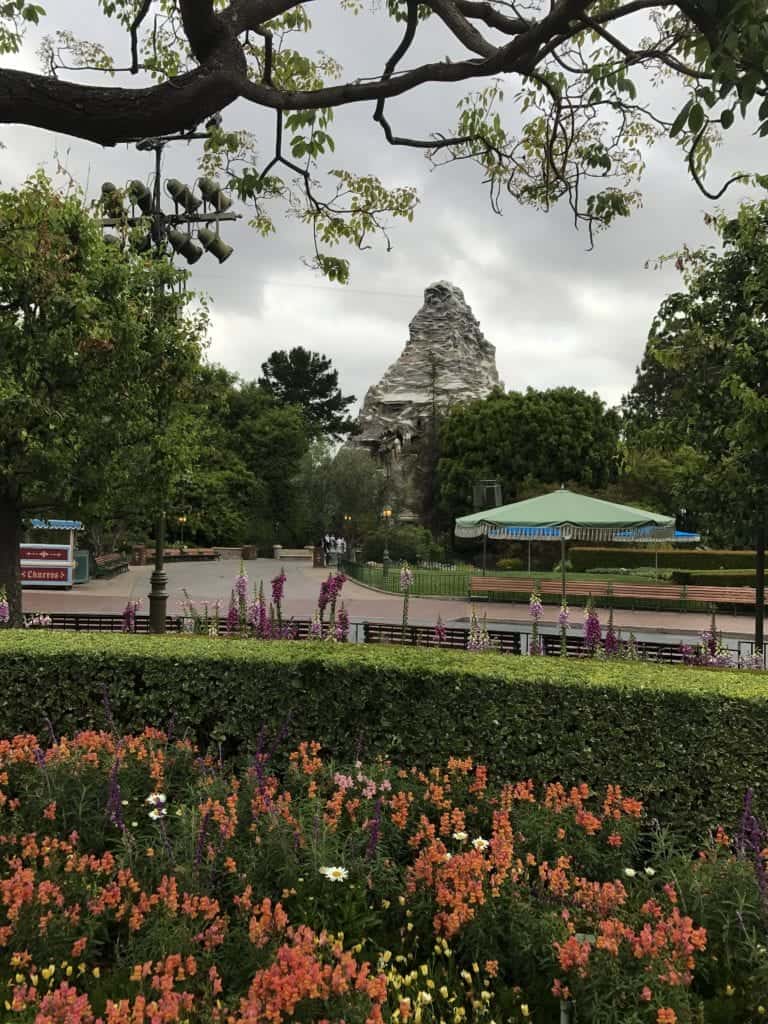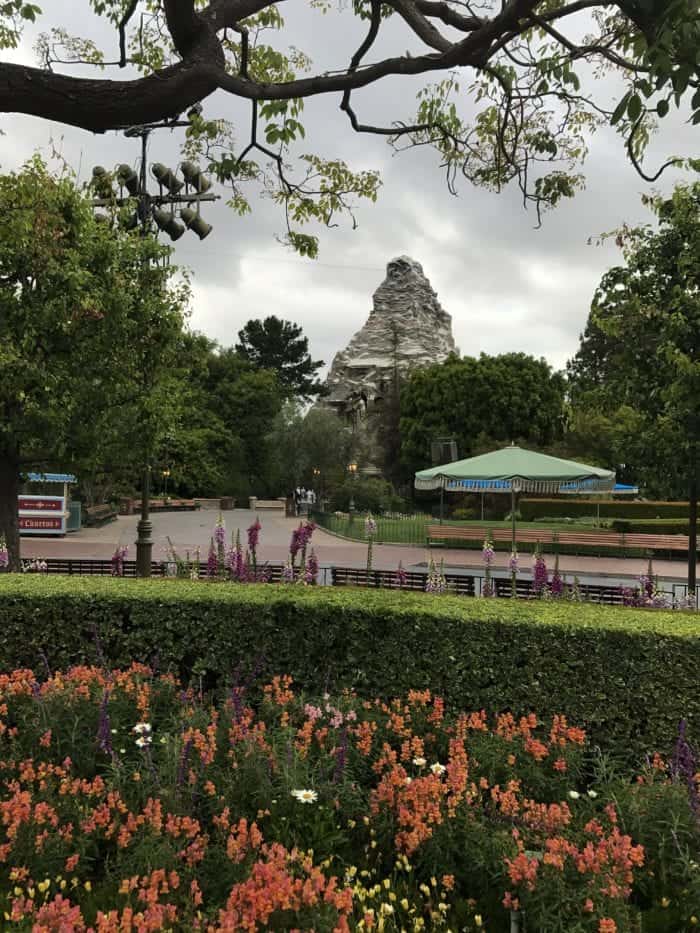 Don't Worry! You Are Still Going To Have A Great Time.
One of my favorite things about rainy days at Disneyland is LESS CROWDS. Yes, it's a little bit of a hassle to pack your gear and get ready for the rain, but the advantage is you get LOTS of walkway space and pretty much the Parks to yourself. Embrace being a little wet and enjoy much less people around 🙂
Get Dining Reservations
Use rainy days to get reservations at your favorite dining spots at the Parks. My favorite indoor dining spots at Disneyland Park are Plaza Inn, Blue Bayou, Carnation Cafe and Cafe Orleans. Quick Service options great for the rain are The Golden Horseshoe, Hungry Bear, Alien Pizza Planet and French Market Restaurant.
Catch a Show
At Disneyland Park, check out Mickey and the Magical Map that is mostly covered plus the shows at Fantasy Faire Theater. Check your Map Guide and Disneyland App for dates and Showtimes.
Shopping
Lots of great shopping opportunities when it rains. Love browsing through all of the gift shops on Main Street, U.S.A.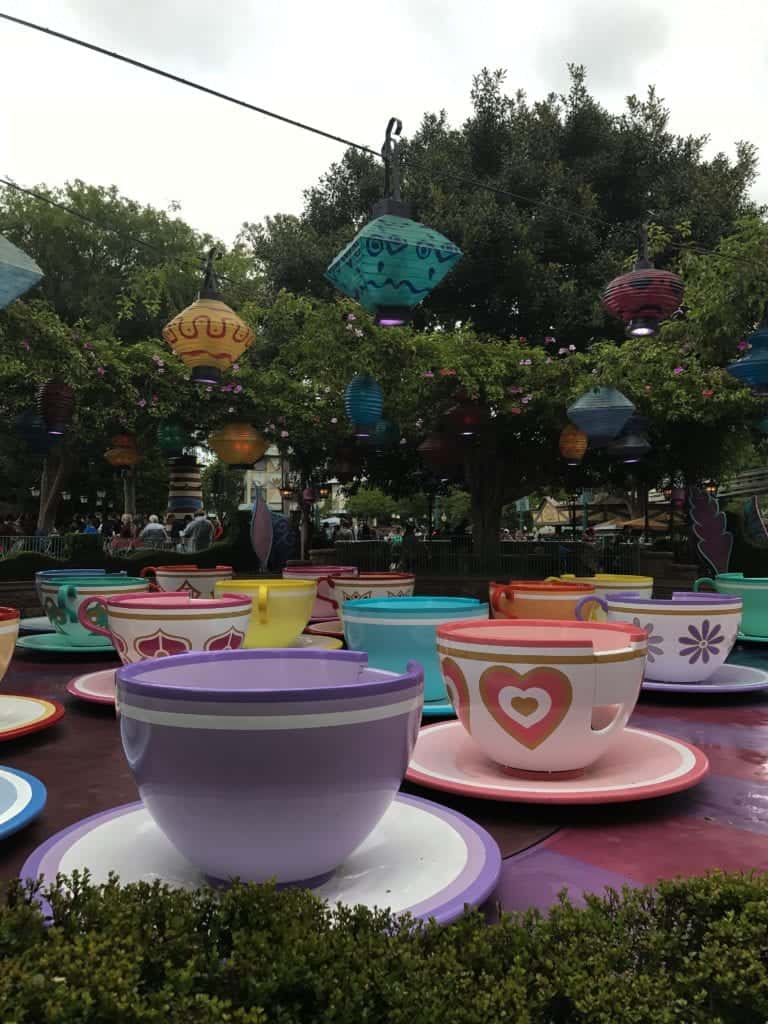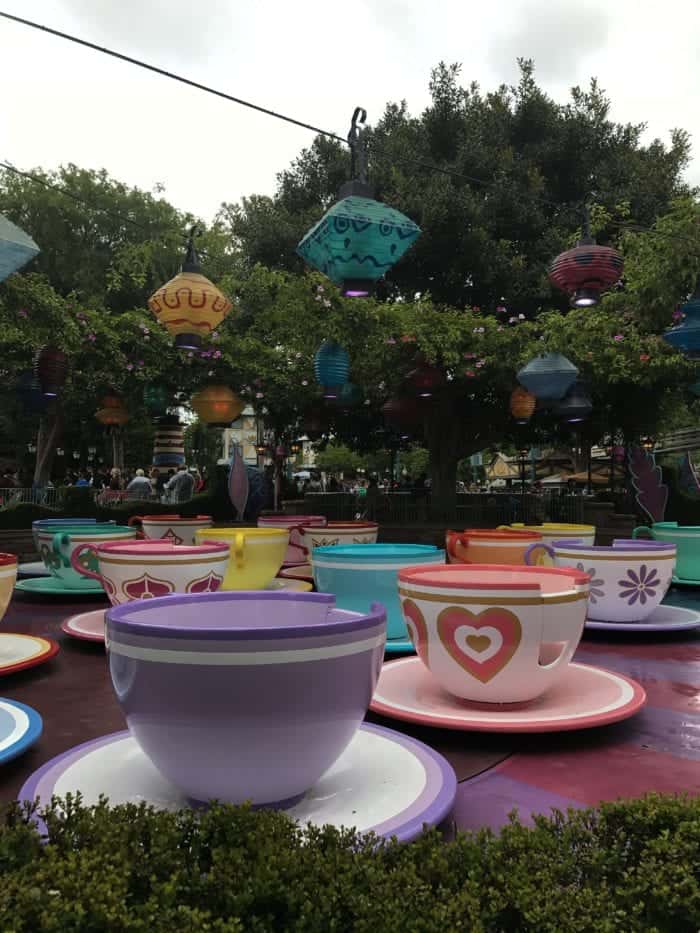 What Disneyland Attractions Can I Enjoy In The Rain?
While there will be some rides closed due to the rain, there are PLENTY of rides you can still enjoy at Disneyland in the rain, here are my favorites.
Main Street, U.S.A.
Great Moments With Mr. Lincoln is a nice indoor area to escape the rain.
Main Street Cinema is another great place to escape the rain.
Fantasyland
Sleeping Beauty Castle Walkthrough
Peter Pan's Flight
Pinocchio's Daring Journey
Snow White's Scary Adventures
Mr. Toad's Wild Ride
"it's a small world"
Mickey's ToonTown
Roger Rabbit's Car Toon Spin
Mickey's House
Minnie's House
Goofy's Playhouse
Donald's Boat
Tomorrowland
Star Tours-The Adventures Continue
Buzz Lightyear Astro Blasters
Space Mountain
Star Wars Launch Bay
Finding Nemo Submarine Voyage
Adventureland
Indiana Jones Adventures
Jungle Cruise
Frontierland
Mark Twain Riverboat
New Orleans Square
Pirates of the Caribbean
Haunted Mansion
Critter Country
The Many Adventures of Winnie The Pooh
Disney California Adventure Park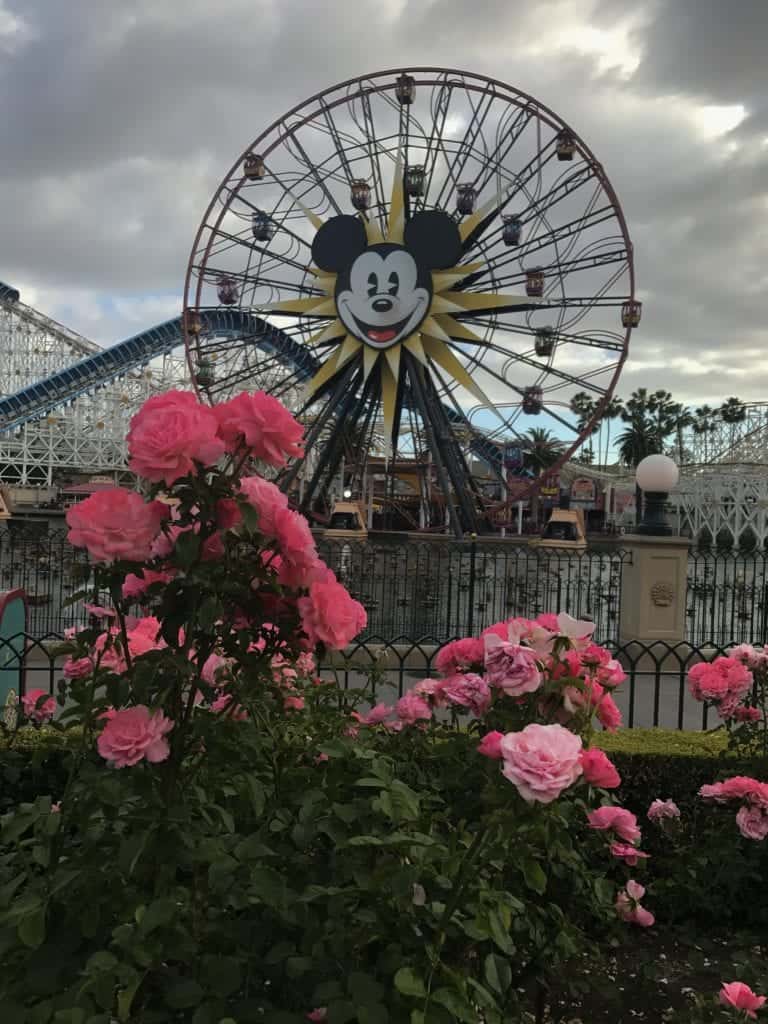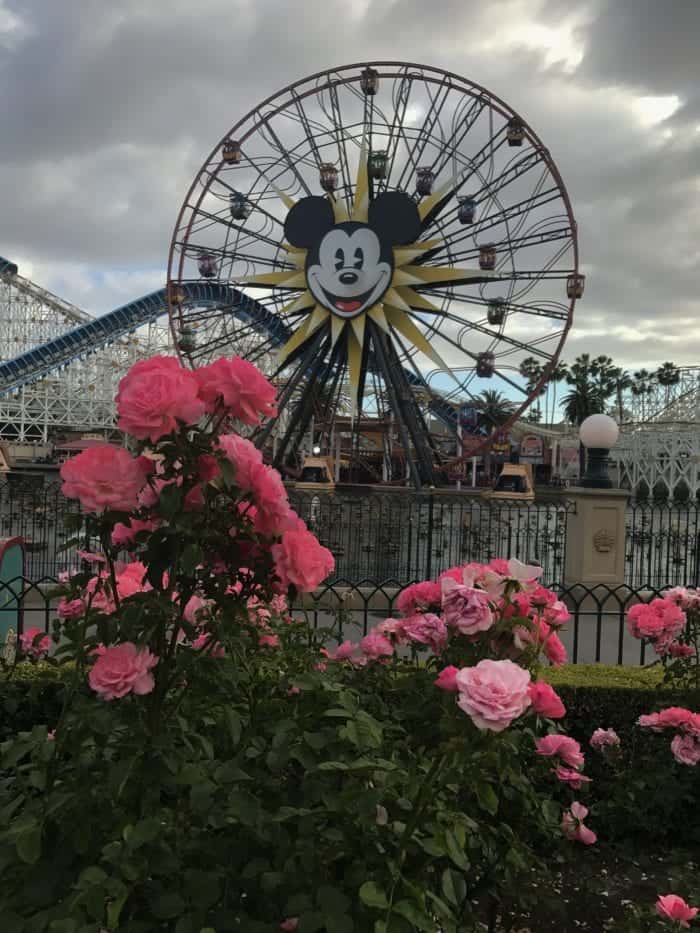 Disney California Adventure Park is also totally manageable in the rain. Here are my favorites!
Get Dining Reservations
One of my favorite places to get reservations at Disney California Adventure is Carthay Circle. It's got such a great ambiance and amazing food. For quick service, I'd head straight to Cars Land's Flo's V8 Cafe for some Fried Chicken 🙂
Catch A Show
At Disney California Adventure Park, be sure to watch Frozen-Live at the Hyperion located in Hollywood Land. The show is about 1 hour long. It's lots of fun with great music.
Hang Out at Animation Academy, HollywoodLand
Animation Academy is one of my favorite hangouts, even when it's not raining. They've got the giant movie screens in the center of the room with comfy couches to enjoy clips and music from your favorite Disney movies. Inside Animation Academy, you can check out Turtle Talk With Crush, practice your artwork with Character Close Up and also hang out in Sorcerer's Workshop and The Beast's Library. Meet Anna and Elsa at Anna and Elsa's Royal Welcome also located inside Animation Academy.
The Bakery Tour, Pacific Wharf
Grab a piece of Sourdough bread and walk through the brief tour to see how sourdough is made. We actually do this about every visit….then walk across to Ghirardelli and pick up a free square of chocolate.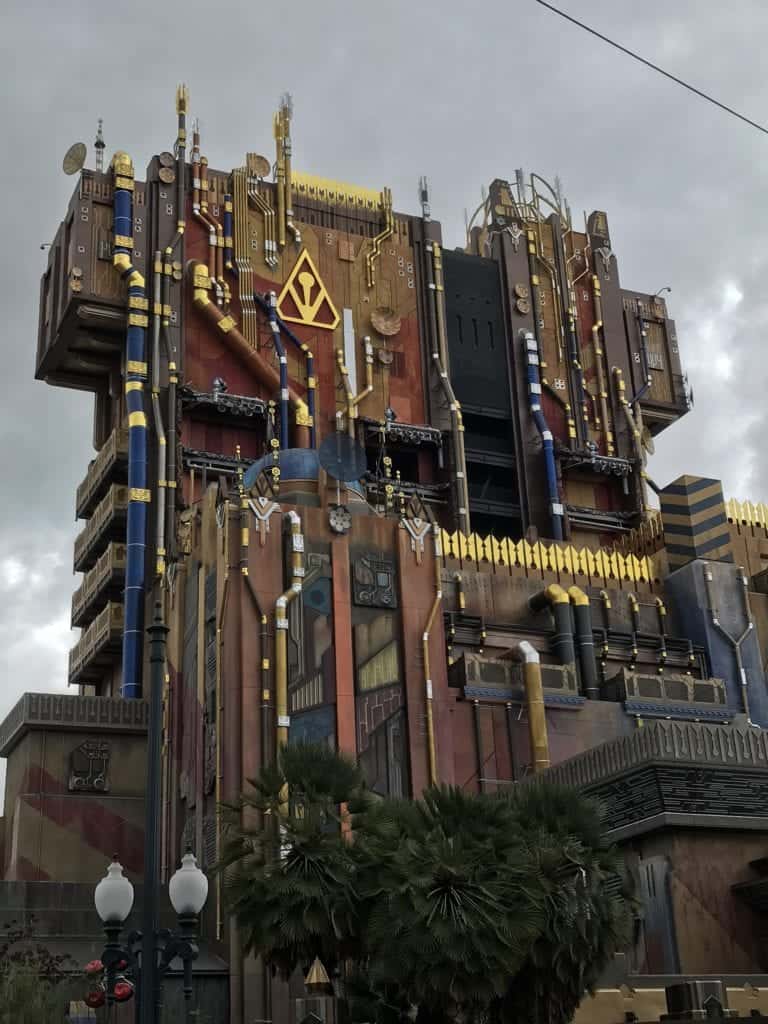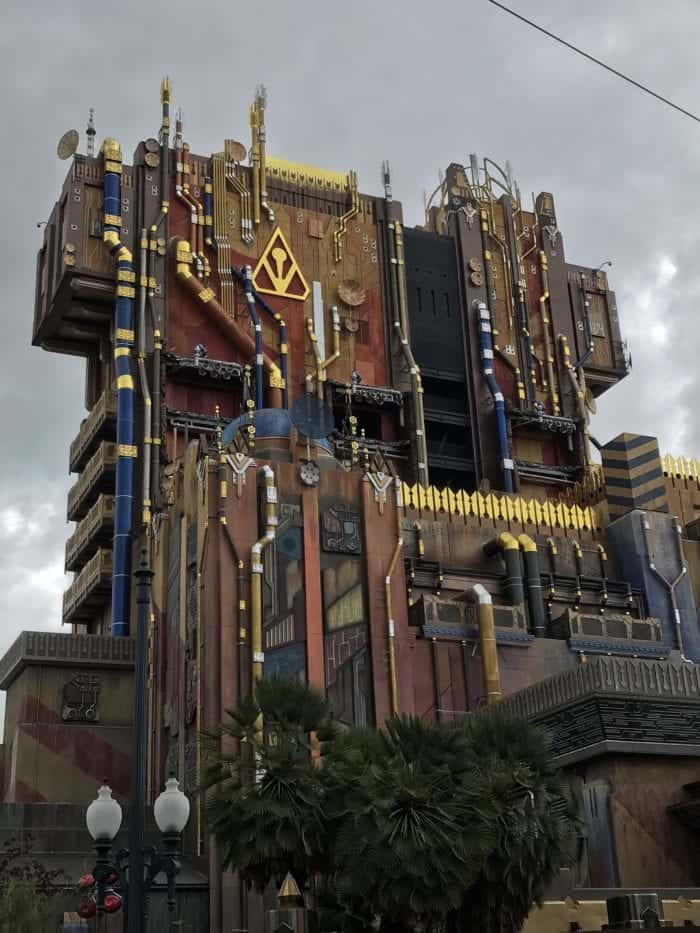 What Disney California Adventure Park Attractions Can I Enjoy In The Rain?
Some of your uncovered rides and coasters will close down for the rain, which affects lots of favorites, but let's take a look at what you CAN do in the rain at DCA.
Grizzly Peak
Soarin' Over The World
Grizzly River Run…if you want to get more wet? Lol!
Hollywood Land
Animation Academy-see notes above.
Monsters, Inc. Mike and Sulley to the Rescue!
Guardians of the Galaxy: Mission – BREAKOUT!
Pixar Pier
The Little Mermaid – Ariel's Undersea Adventure
Toy Story Midway Mania!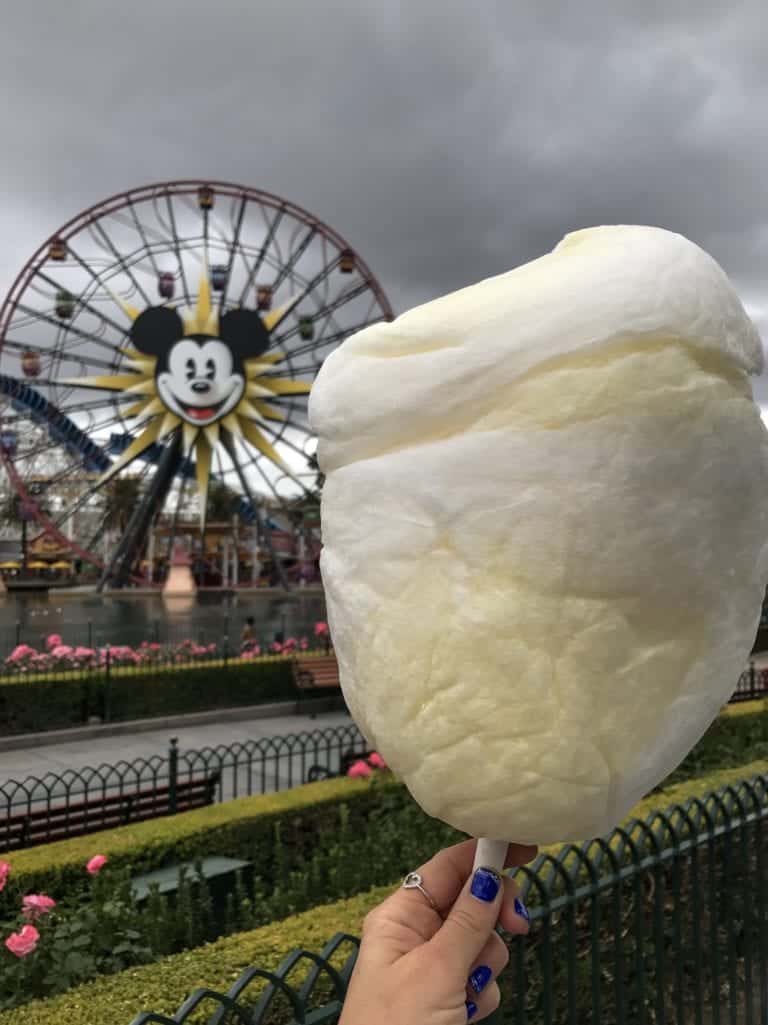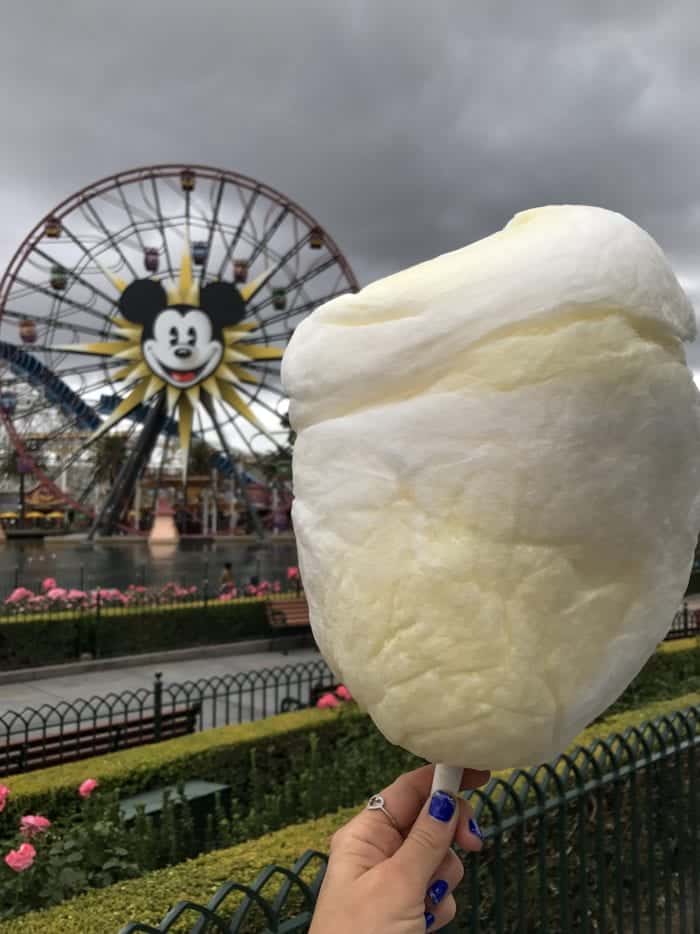 Other Tips For Doing Disneyland In The Rain
Take advantage of checking out some of the Disneyland Hotel Lobby areas.
Disney's Grand Californian Hotel & Spa has a spectacular lobby with lots of seating. There's even a great fireplace area to enjoy plus a little TV area playing cartoons for the kids. Disneyland Hotel Lobby is also a quick walk from the parks. They've added new interactive tables for the kids to enjoy plus you can always find Mickey and his Pals occasionally walking around meeting guests.
Note: Outdoor Parades and Nighttime Firework Shows will be cancelled due to rain, check in with Guest Relations throughout the day of your visit to confirm.
Enjoy a Character Dining Experience
You can get reservations for Goofy's Kitchen at the Disneyland Hotel, Storyteller's Cafe at Disney's Grand Californian Hotel & Spa, and Plaza Inn for breakfast with Minnie at Disneyland Park.
Downtown Disney District
World of Disney! I love hanging out in Downtown Disney. While the walkways are uncovered, World of Disney is a great place to walk around/shop to escape the rain. It's HUGE and has been recently re-designed. I could spend lots of time even just browsing through.
Downtown Disney Starbucks (both locations) They'll be busy, but I always grab a hot chocolate when it's rainy and cold.
Naples Ristorante e Bar is a gorgeous Restaurant that would be just fine for escaping the rain. Get reservations in advance when possible!
Ballast Point recently opened in Downtown Disney and would be a great place to grab a bite to eat and escape the rain.
Black Tap, just about opened will be another fantastic option for burgers and shakes.
Ralph Brennan's Jazz Kitchen. Excellent choice for an inside meal. Get reservations in advance when possible!
Splitsville for some bowling and good eats.
The Lego Store, a great place for kids to play and escape the rain for a bit.
Pin Tips For Visiting Disneyland In The Rain