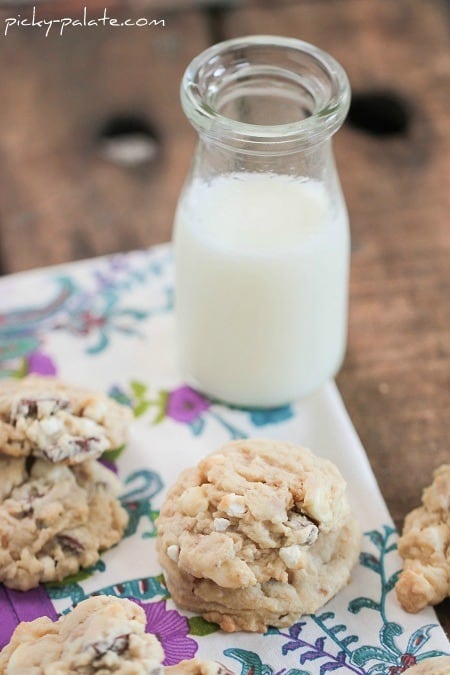 Some of you might remember these cookies that I posted from Instagram. I wasn't planning on sharing the recipe, but got so many requests here you go!!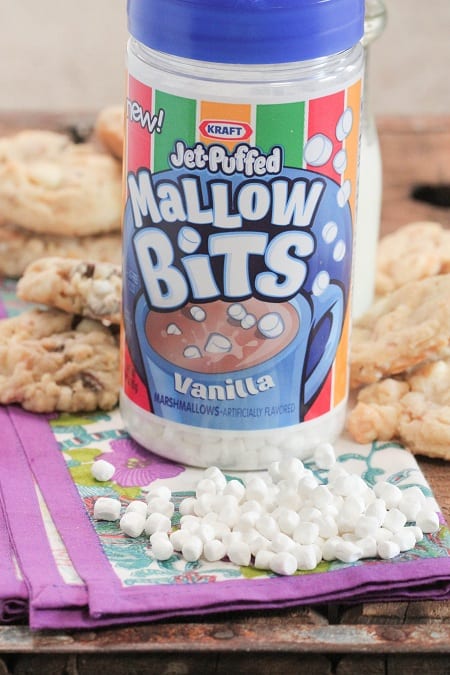 The star of the cookies is definitely these adorable crispy little marshmallow bits I found at Target. Amanda told me about them a couple weeks ago and I knew I had to have them!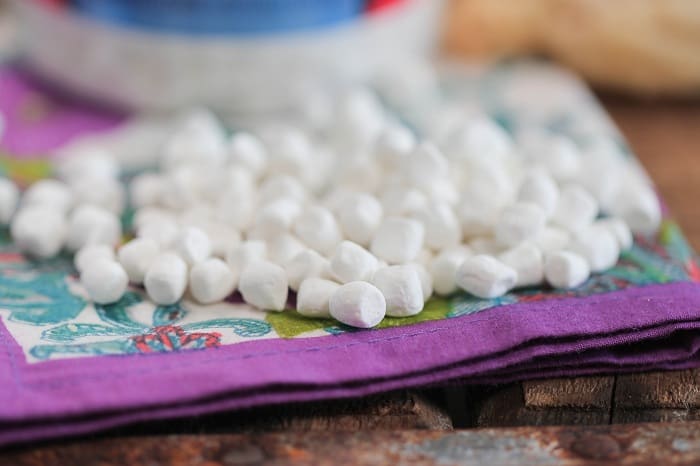 When they bake into the cookies they get slightly soft with a little bite still. Fabulous!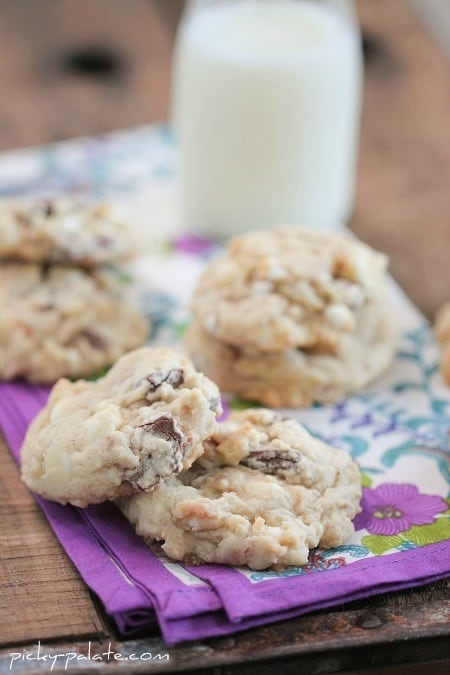 [ziplist]
White and Chocolate Chunk Cookies with Marshmallow Bits and Toffee
2 sticks softened unsalted butter
3/4 cup granulated sugar
3/4 cup packed light brown sugar
2 large eggs
1 1/2 teaspoons pure vanilla extract
3 cups all purpose flour
1 teaspoon baking soda
3/4 teaspoon kosher salt
1 cup chocolate chunks
1 1/2 cups white chocolate chips
3/4 cup mini marshmallow bits
1/4 cup toffee chips
1. Preheat oven to 350 degrees F. and line large baking sheet with parchment or silpat liner.
2. In stand mixer, beat butter and sugar for 3-4 minutes, will be light and fluffy. Add eggs and vanilla until well combined. Slowly add flour, chocolate, chips, marshmallow bits and toffee. Mix until just combined. With a medium cookie scoop, scoop dough onto prepared baking sheet, about 1 inch apart. Bake for 10-12 minutes, until baked to your liking. Remove and let cool for 5 minutes on baking sheet before transferring to cooling rack.
Makes 3 dozen cookies
___________________________
Have a great day! Come back soon 🙂