So excited to share my… You HAVE To Eat This At Disneyland California. Sweets, treats and so much more included in my list. Let's get started!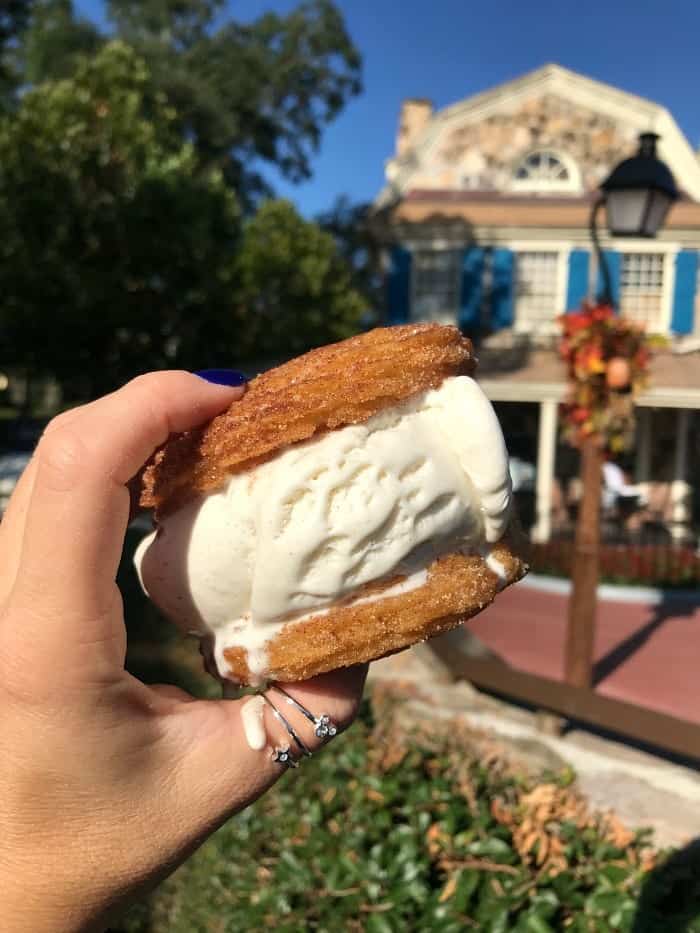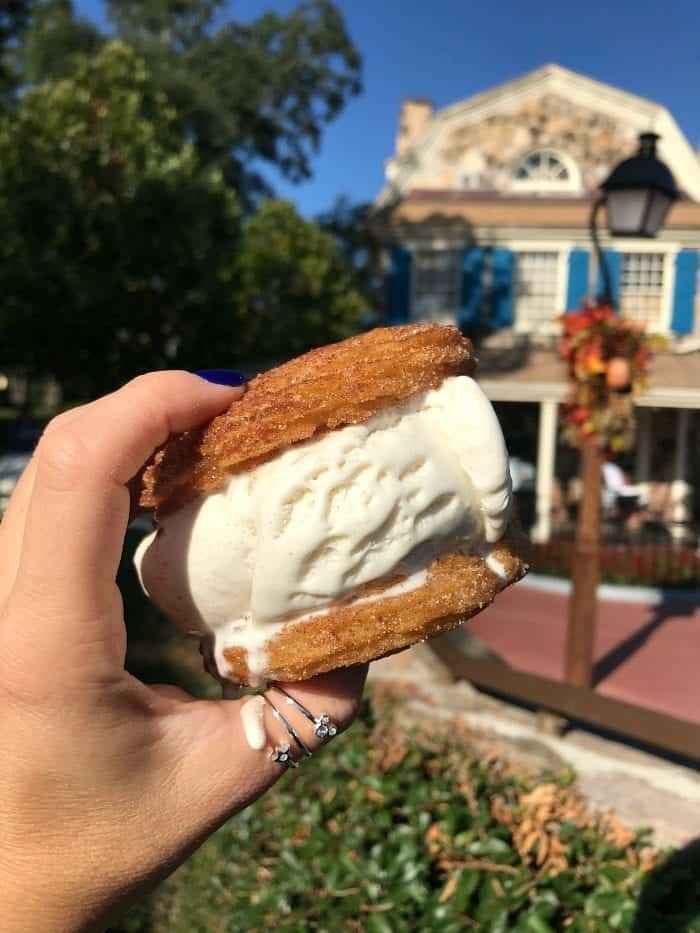 One of my favorites at the Resort is this Churro Ice Cream Sandwich. You find this beauty right in Downtown Disney District, located at a churro carts across from the big Lego Store and another located by World of Disney. You have to assemble it yourself, but that didn't stop me from savoring every bite. The churro rounds are warm and the ice cream is one of the best vanilla ice creams I've had. Don't miss this one! You can get this churro sammy at Walt Disney World's Magic Kingdom as well at Sleepy Hollow.
Be sure to check out my Instagram page for information on all of the latest EATS at the Parks!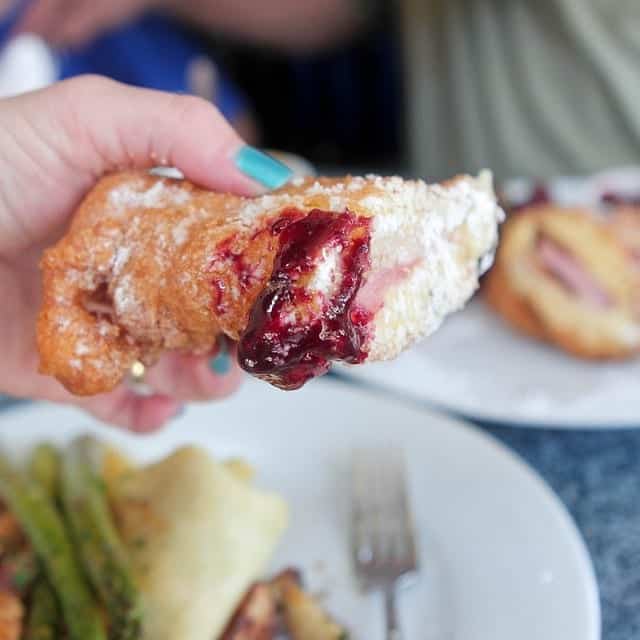 The Monte Cristo is up next. This is a warm fried sandwich with ham and cheese inside, dusted with powdered sugar. Sounds kinda bizarre right? Somehow it just works. You dip it in a fruit spread that makes each bite a dream. This is a HUGE sandwich, could easily share between 2 or 3 people. Keep in mind it's very rich, a few bites and I'm good. We get ours from Cafe Orleans, however Blue Bayou has them too 🙂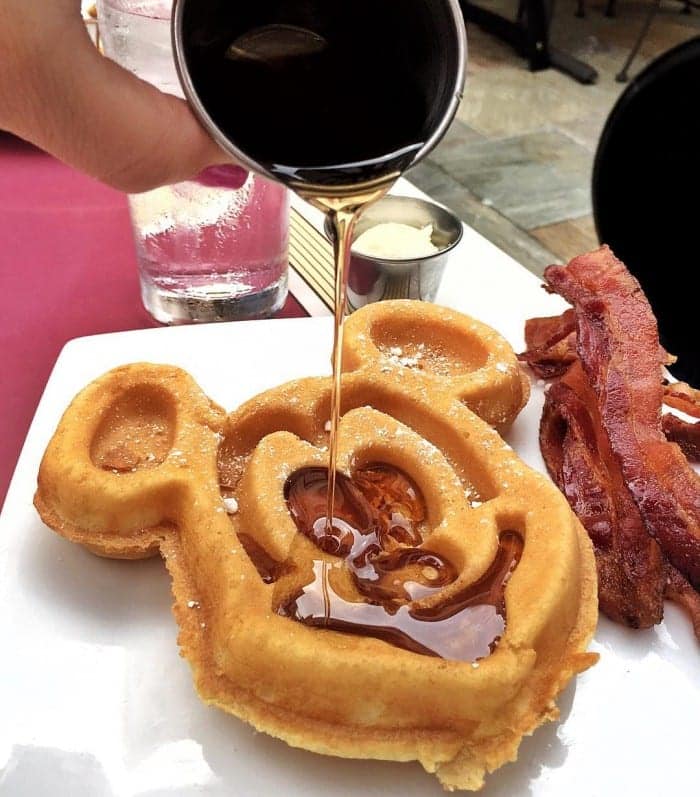 Mickey Waffles make me so happy! You can find this fun breakfast plate from Carnation Cafe on Main Street U.S.A. Love!!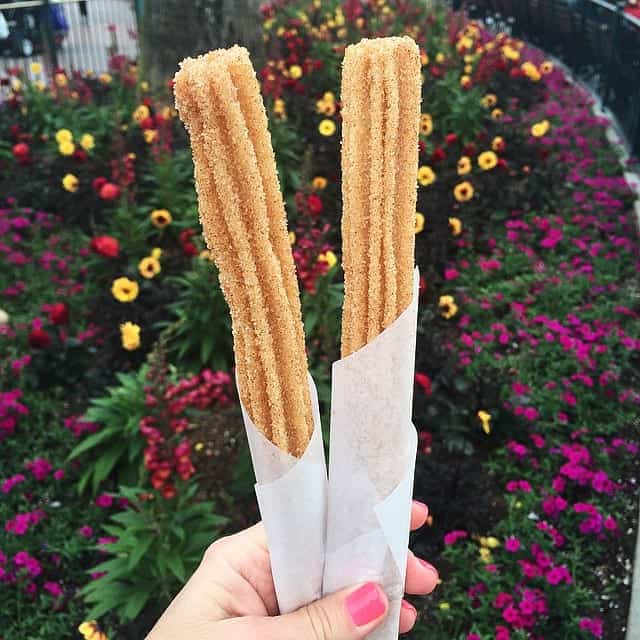 There's no limit how many churros one can have at Disneyland, right?! We have been known to enjoy our fair share, lol! Love these all….day…long 🙂 Numerous locations throughout Disneyland Park and California Adventure. Keep an eye out for specialty churros that show up during Holidays at the Parks!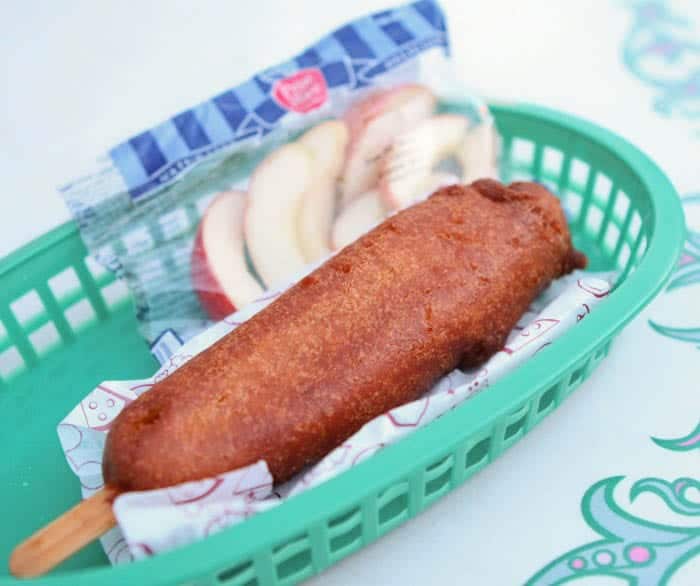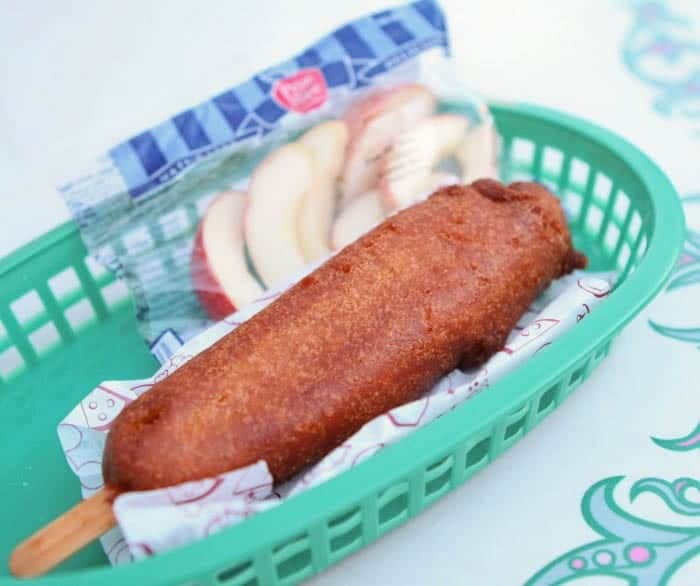 Corndog fans know that you do not miss corndogs from Little Red Wagon on Main Street U.S.A. The best crispy corndogs around. You can also find these at Corndog Castle in California Adventure, Paradise Pier.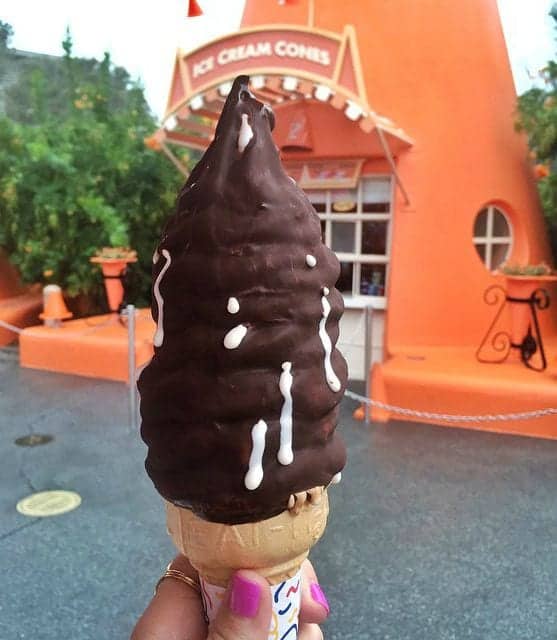 If you are talking to my husband, this Chocolate Dipped Cone from California Adventure's Cozy Cone Motel in Cars Land is his favorite thing at the parks. It's pretty amazing and not to be missed!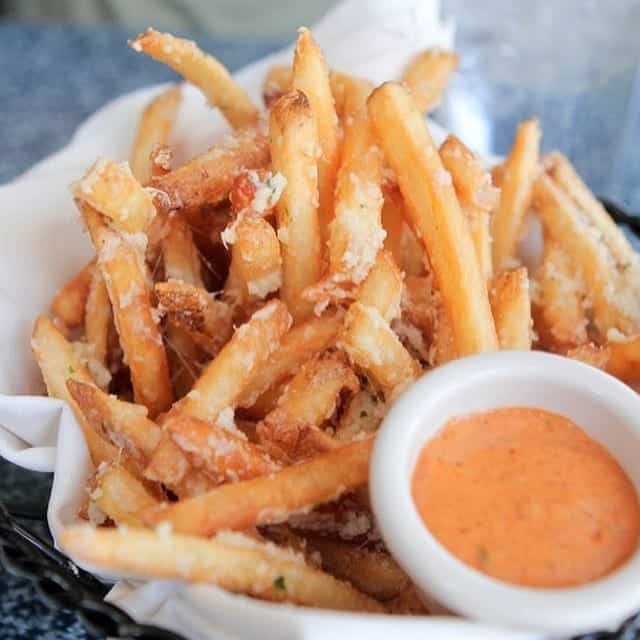 The Pomme Frites from Cafe Orleans are one of my all-time favorites. The dipping sauce is good enough to drink. Order an extra side of it for sure 🙂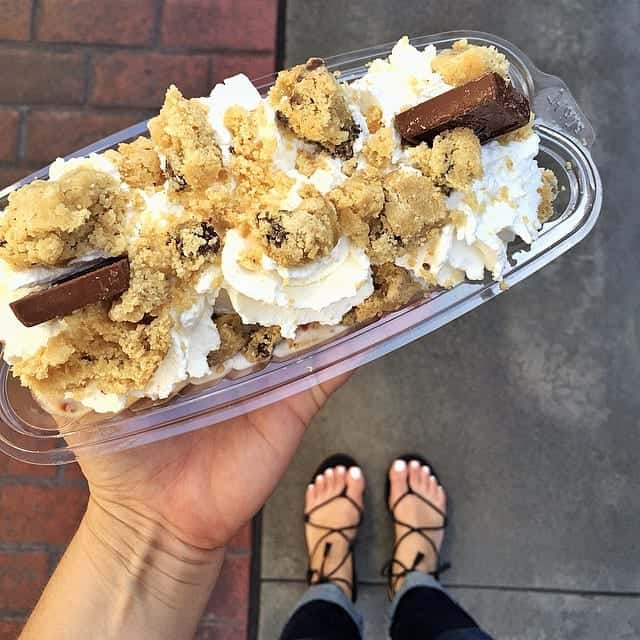 Ghirardelli Soda Fountain and Chocolate Shop from California Adventure is a must visit. This is the Crissy Field Cookie Bits Sundae…cookies and cream ice cream, hot fudge, whipped cream and chocolate chip cookie crumbles on top! Oh Em Geeee.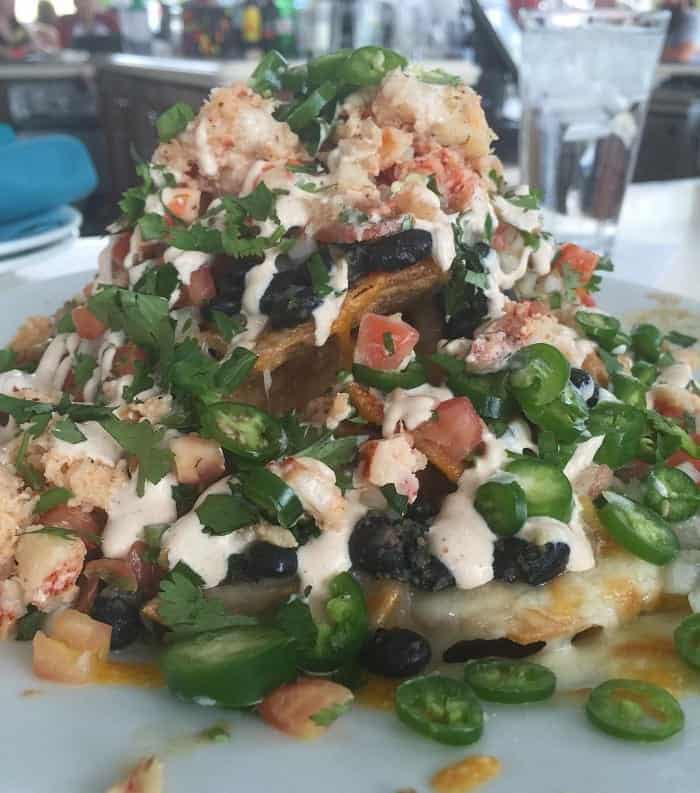 I don't know what took me so long to order these amazing Lobster Nachos from Lamplight Lounge located on Pixar Pier, Disney California Adventure Park. Don't miss these bad boys! Piled high and flavor packed.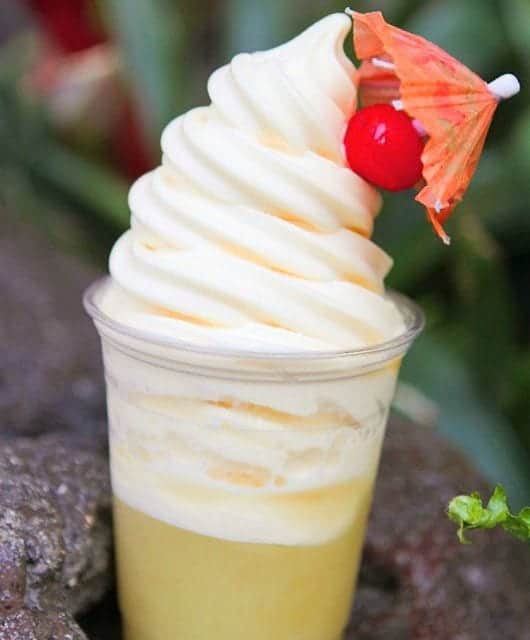 The Dole Whip is an "order every single Disneyland Park visit" kind of treat. This is the Dole Float…my personal favorite 🙂 Located at the Tiki Juice Bar in Disneyland Park's Adventureland. There's a second line as you walk through the Enchanted Tiki Room entrance, it's typically a much less wait. Be sure to check it out!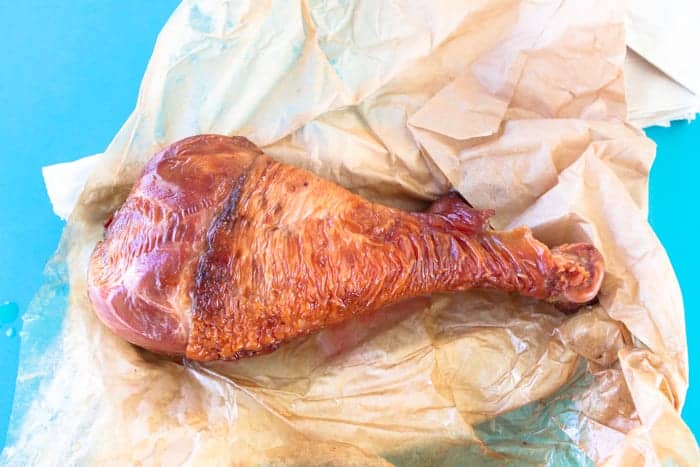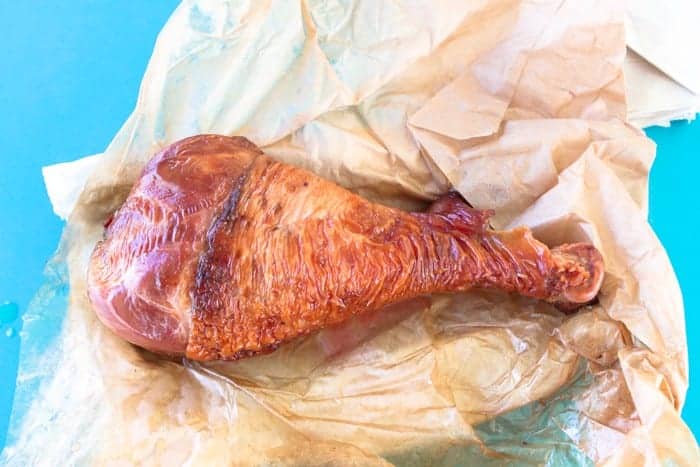 The beloved Turkey Leg!!! Maybe a little awkward walking around the park with a giant drumstick, however grab a fork and dig in. I prefer to sit at a table with a fork and knife to share it. It's bigger than it appears in the photo. Find these at numerous locations around the park. This one is from Edelweiss Snacks in Fantasyland.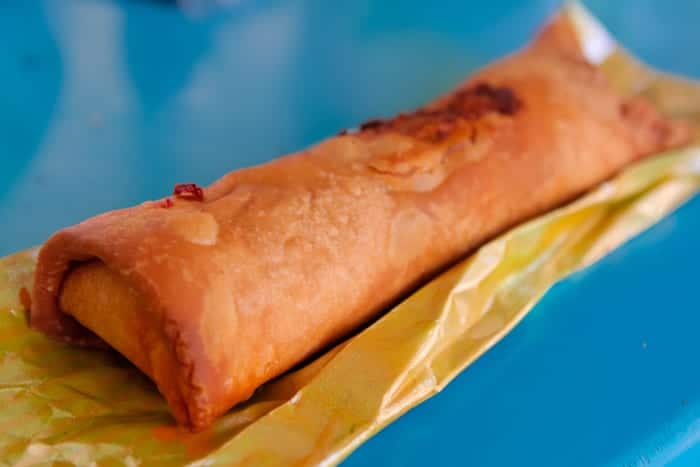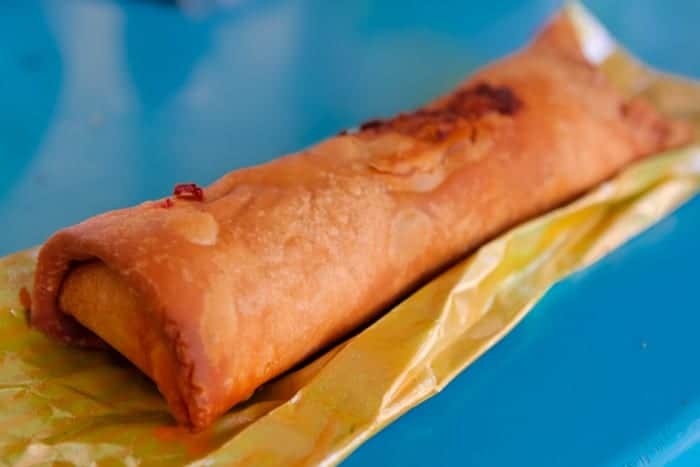 The Fried Chimichanga…it just works at Disneyland. My kids especially love it. Also from Edelweiss Snacks in Fantasyland…or other locations throughout the parks.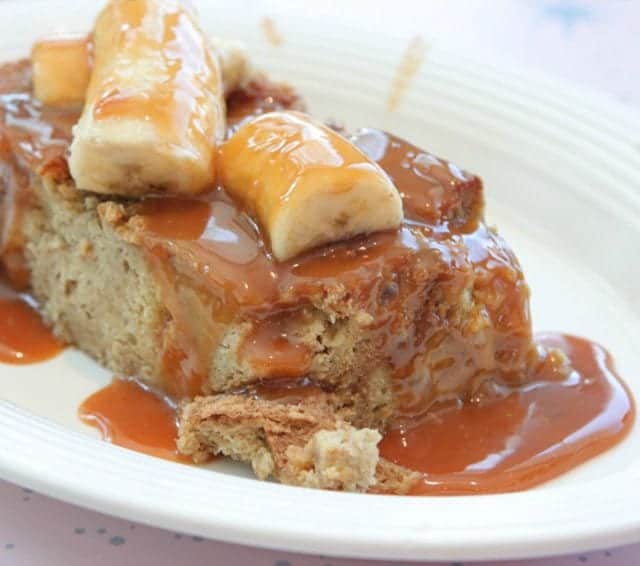 Flo's V8 Cafe has this amazing Brioche French Toast with Salted Caramel Sauce. We made the mistake of sharing this. Literally gone in 30 seconds. Warning, get your own 🙂 Located in California Adventure Park, Cars Land.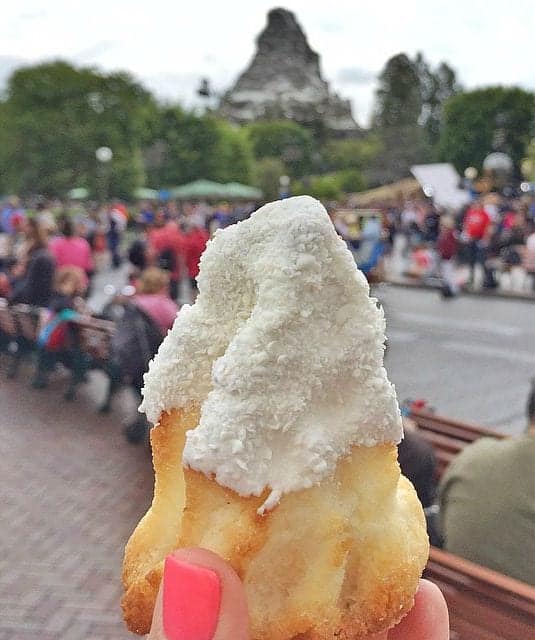 The Matterhorn Macaroon from Jolly Holiday Bakery Cafe. Delicious for all of you coconut fans and how can you pass up that photo op with the Matterhorn Mountain in the background?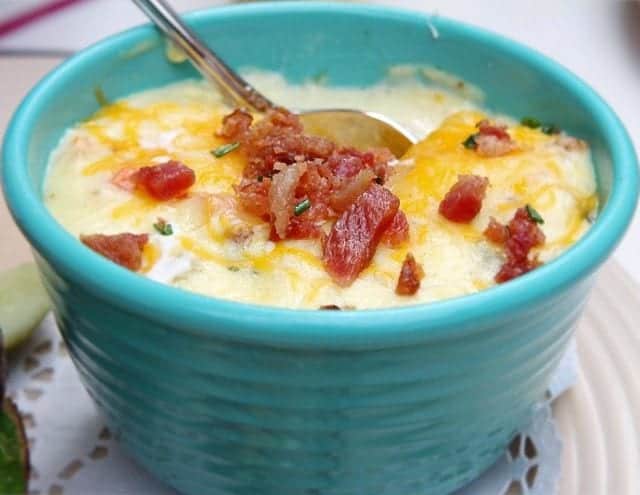 The Baked Potato Soup from Carnation Cafe is amazing! So many great choices, make your reservations ASAP!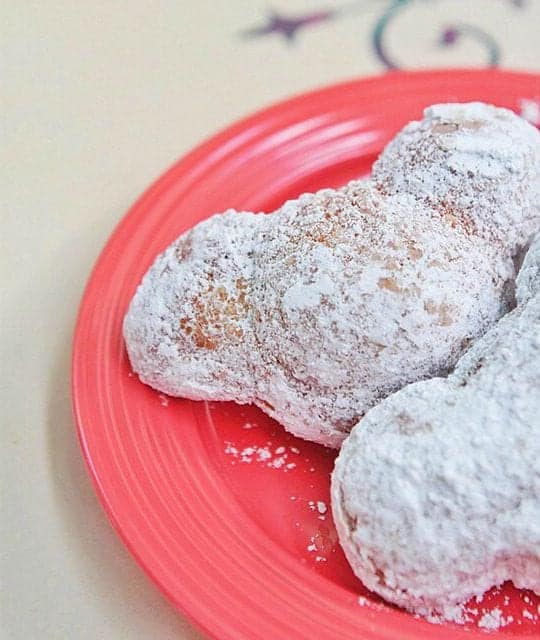 Mickey Beignets are a big time favorite! You can find these at Cafe Orleans, French Market Restaurant and the Jazz Kitchen in Downtown Disney District!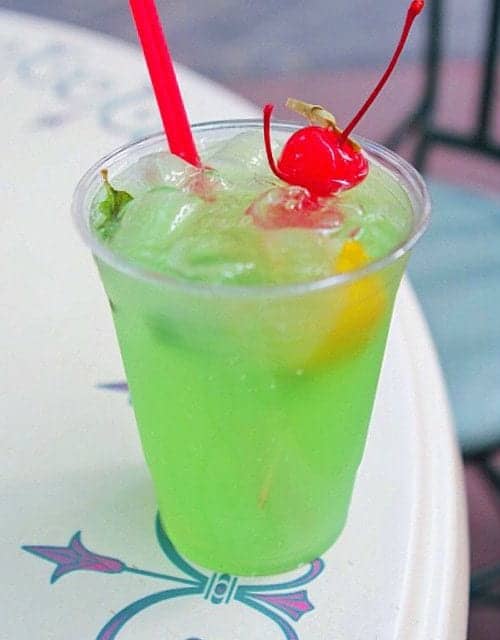 Mint Juleps from the Julep Bar inside the French Market Restaurant are the perfect way to cool off on hot Disney days. Super refreshing, sweet and delicious!
Hungry Bear Restaurant's Onion Rings are also a must order!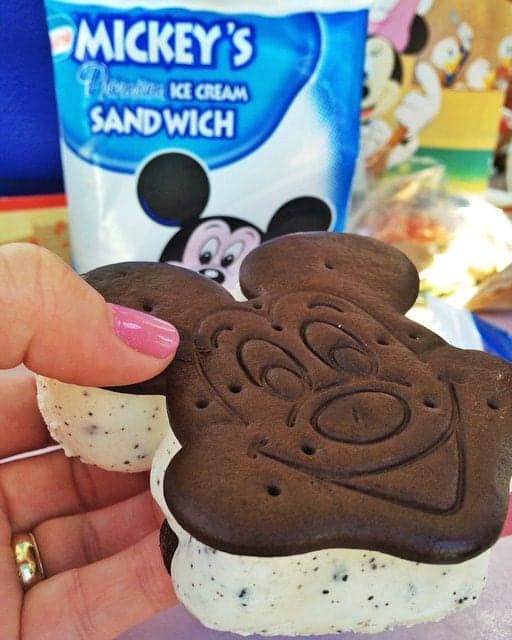 The Mickey Ice Cream Sandwich!!! Oh my goodness this is amazing with cookies and cream ice cream inside the chocolate crust. You can find these all over the parks where ice cream is sold.
Maurice's Treats inside Fantasy Faire and Cozy Cone Motel has this beautiful Boysen Apple Freeze made with frozen apple juice, a hint of wild berry and topped with passion fruit foam. Absolutely a must order!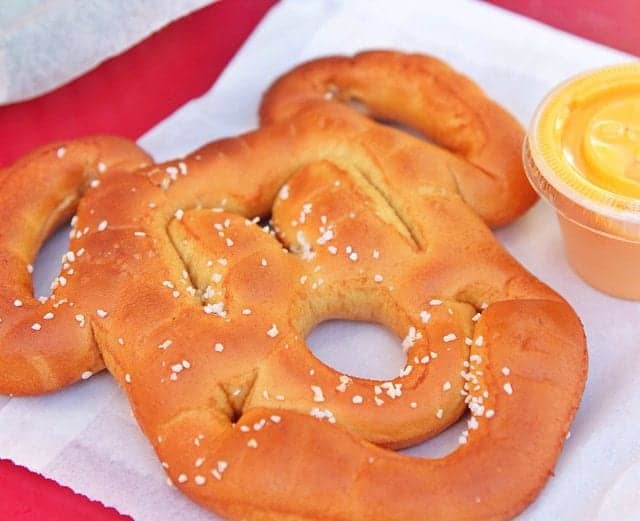 The Mickey Pretzel! How can you resist it?! Sold at many carts throughout the park, however this one is from the Refreshment Corner on Main Street U.S.A.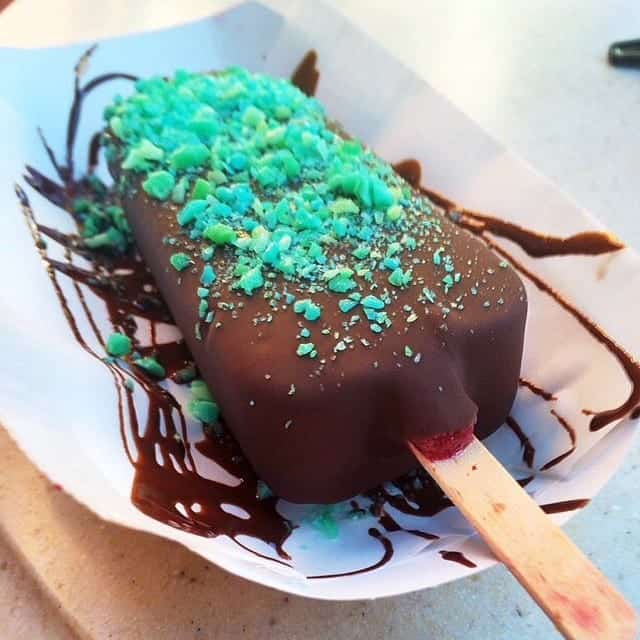 Clarabelle's in California Adventure is one of our favorite places to stop for a treat. Their homemade ice cream bars are amazing! This one is a berry sorbet bar dipped in dark chocolate and topped with Pop Rocks! One of my husband's favorites 🙂
Cars Land is so awesome for many reasons. We love Cozy Cone Motel for snacks. This Bacon Mac and Cheese inside a bread cone is delicious!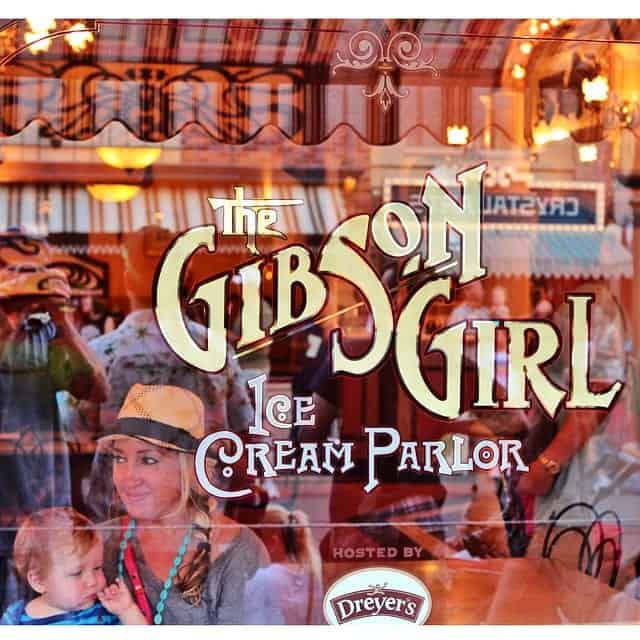 The Gibson Girl Ice Cream Parlor on Disneyland's Main Street U.S.A. is one of those things you just don't miss when you visit Disneyland Park. Whether you are waiting for a parade or just strolling through the park, go get yourself a fun treat from the Gibson Girl 🙂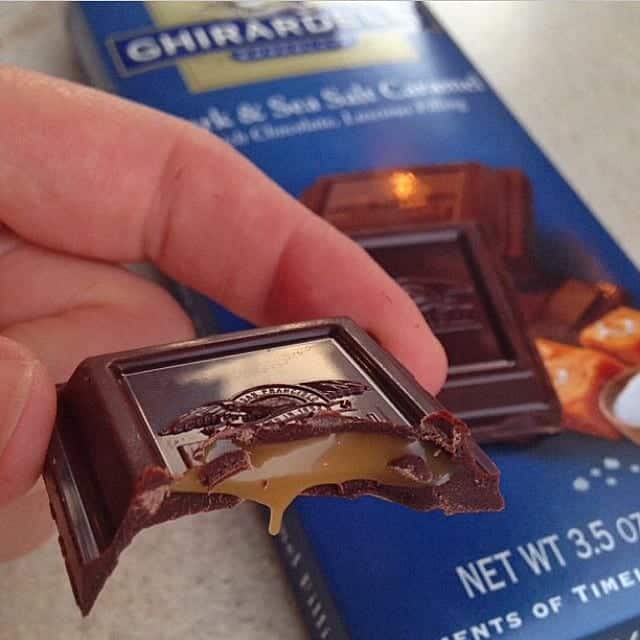 We never miss our free chocolate from Ghirardelli Soda Fountain and Chocolate Shop in California Adventure's Paradise Pier.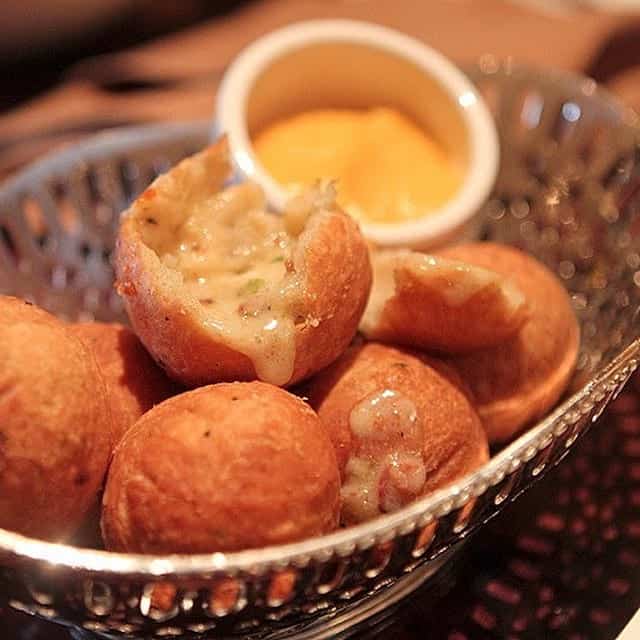 Carthay Circle in California Adventure is a beautiful sit down restaurant with amazing food choices. These are the Carthay Signature Fried Biscuits stuffed with White Cheddar, Bacon, and Jalapeño with Apricot Honey Butter. You have to try these. Unbelievable!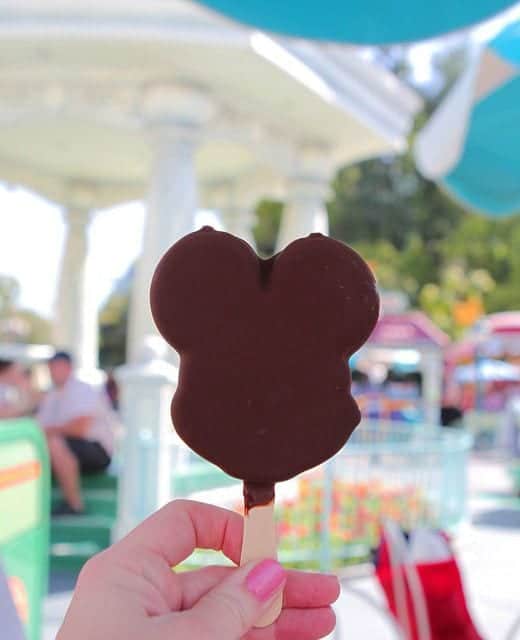 For the love of the Mickey Ice Cream Bar. You can find these in numerous ice cream carts places around the parks.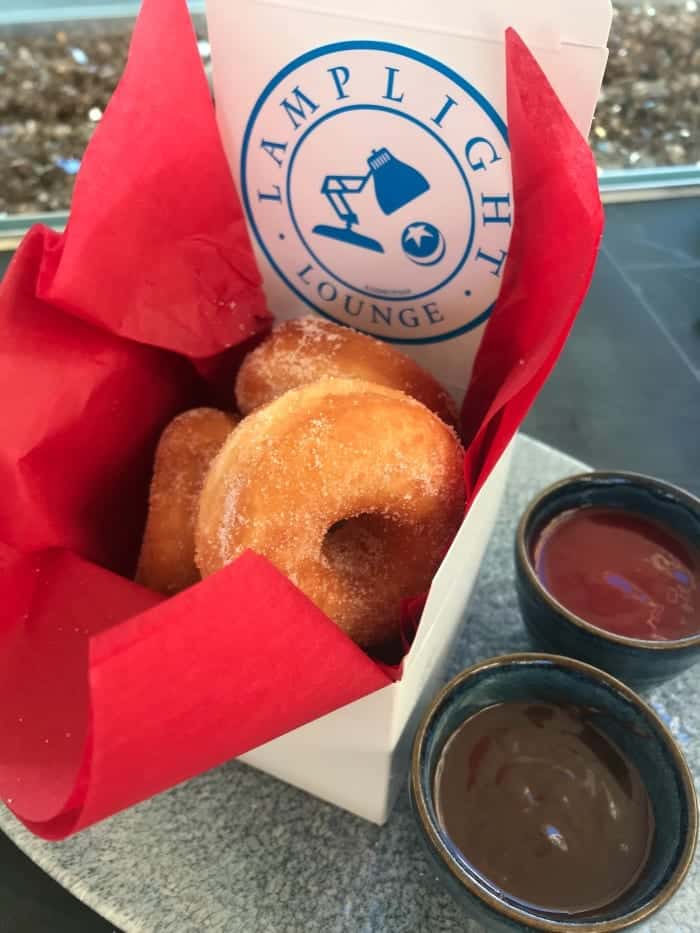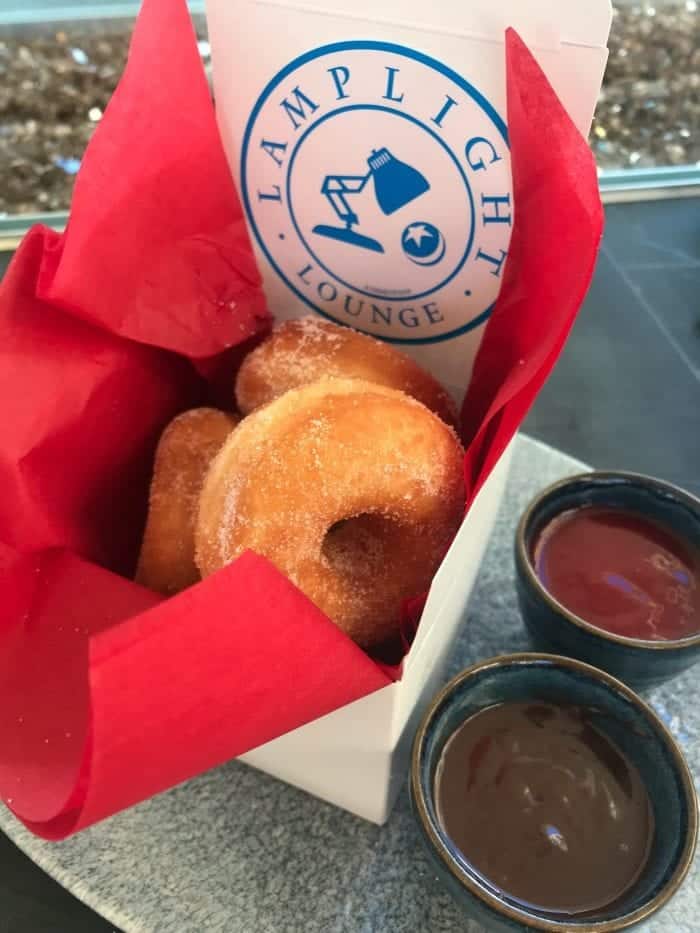 Lamplight Lounge on Pixar Pier has THE BEST warm doughnuts that are not to be missed. You can only get these while dining in the restaurant so get your reservations early!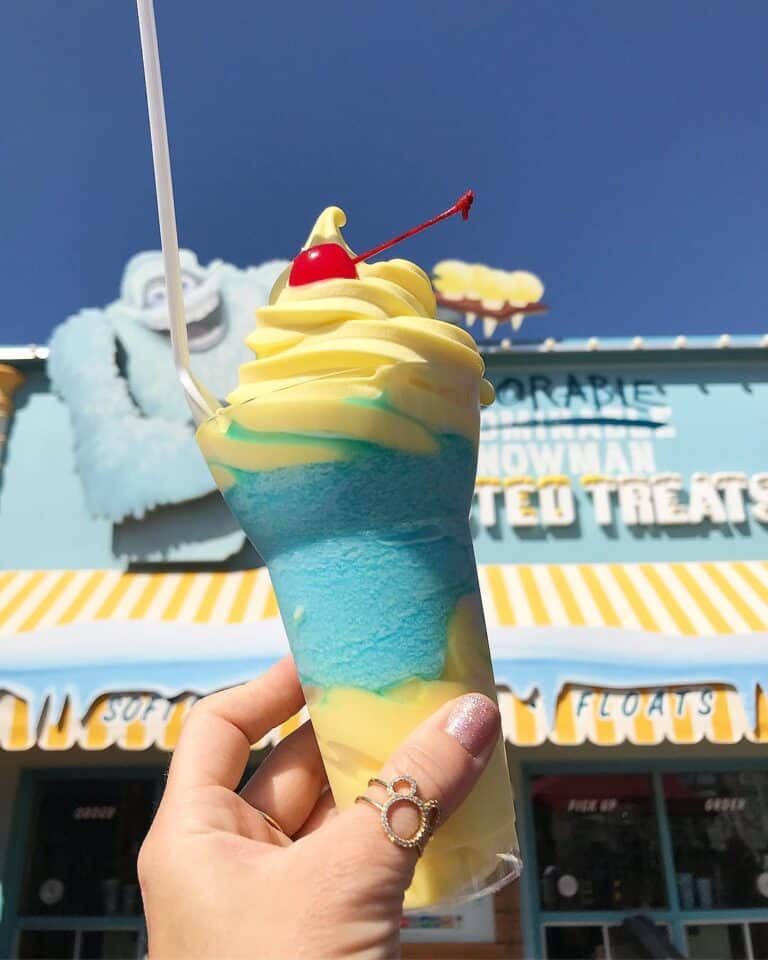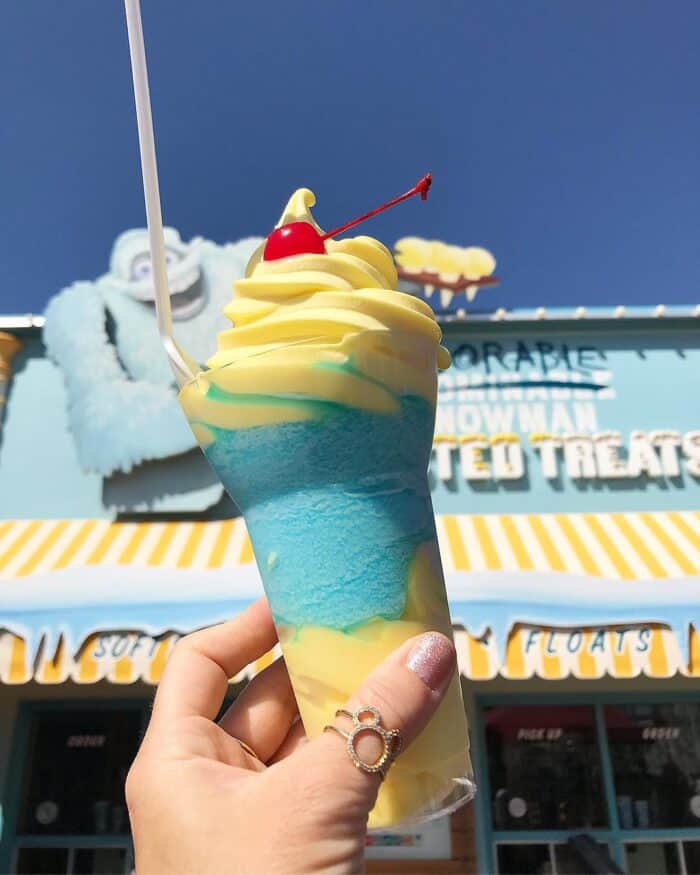 Adorable Snowman Frosted Treats also on Pixar Pier has this Parfait that is lemon soft serve and blue raspberry slushee. So good!!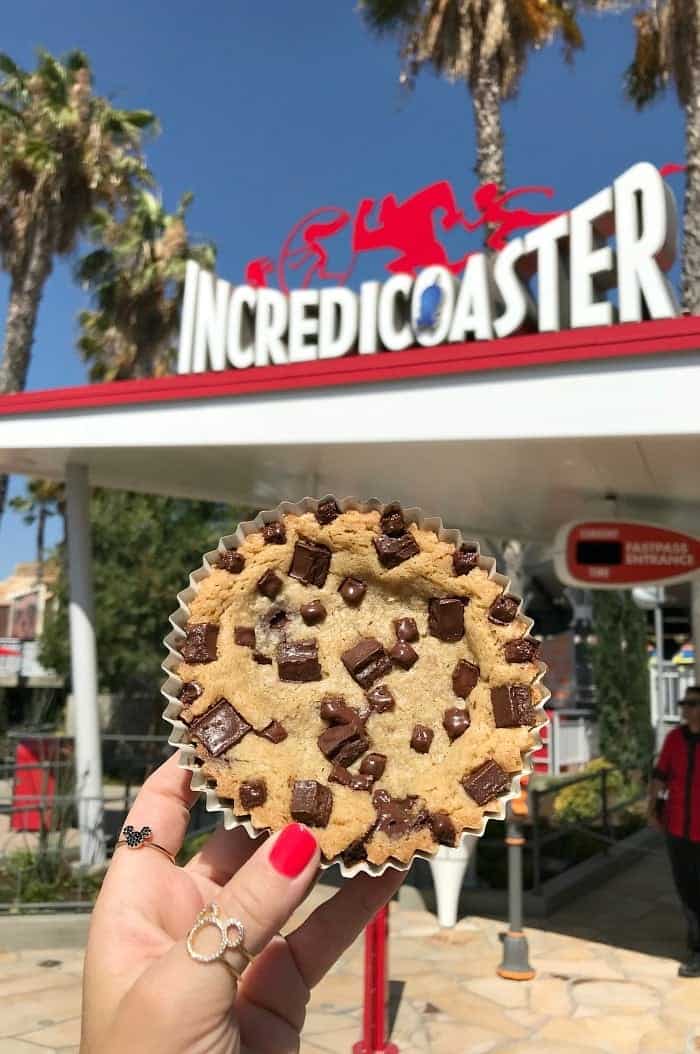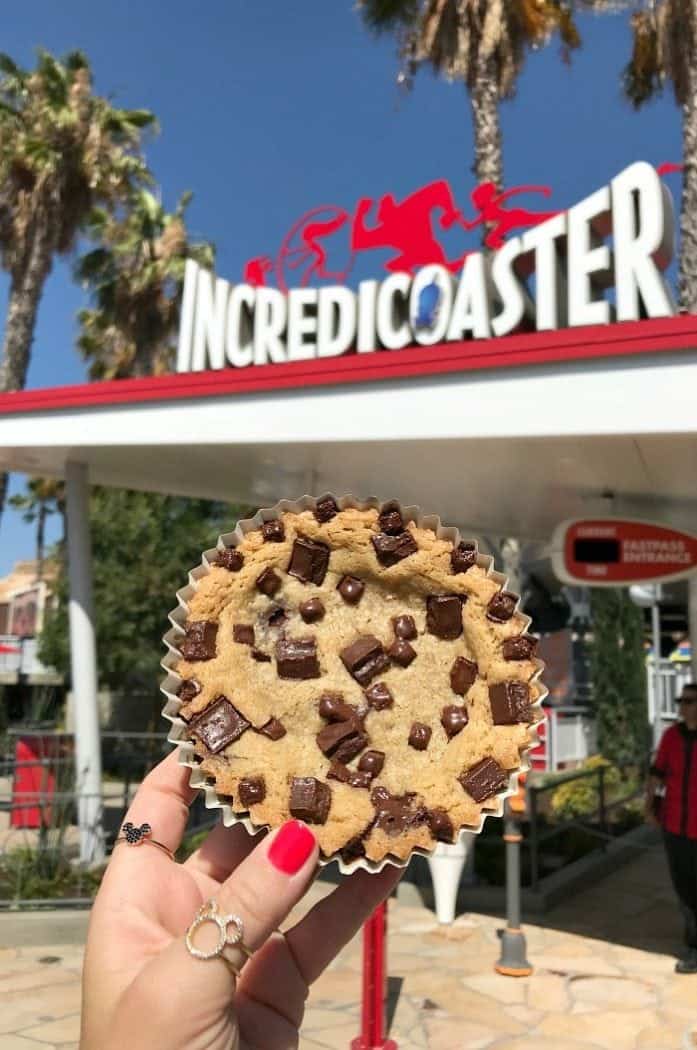 Jack Jack Cookie Num Num available on Pixar Pier right as you exit Incredicoaster. Don't miss this warm fabulous cookie!!
Pin this post for later!