I'm so excited to announce a HUGE holiday cash giveaway today to help with your Christmas shopping!! I've teamed up with some of my favorite bloggers to give $800 Paypal Cash to one lucky reader! Yes, you read that right… WOW!
But, that's not all…
If you're like me, you've been eating lots of holiday treats and will want to burn some calories in the new year. Since working out is always much more fun with a friend, we're also giving away a
FitBit Flex Wireless Wristband
for both YOU and a friend!
Go shopping and get fit with these awesome prizes worth $1,000!!!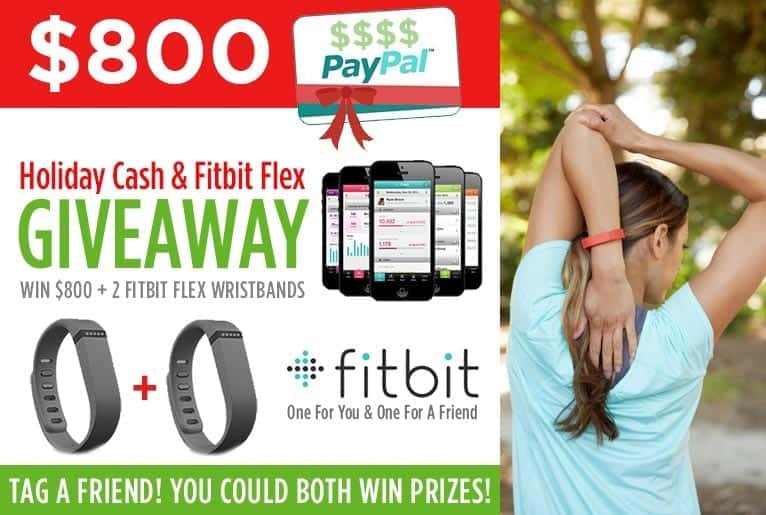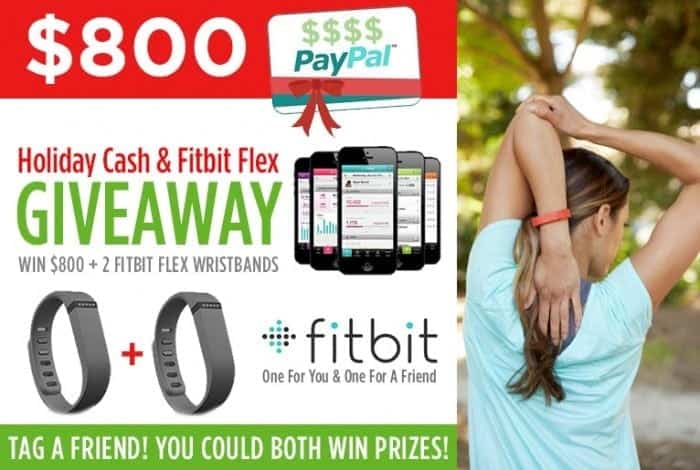 What's a FitBit?
A FitBit Flex is a small device that you wear on your wrist like a bracelet. During the day it tracks your steps, distance, and calories burned. At night, it tracks your sleep length and quality, and can even wake you silently in the morning. How cool is that?!
You can also manually enter your daily water intake and track your weight. And here's my favorite part, you can sync the FitBit to an app on your phone! This allows you to get real-time updates throughout the day to see how close you are to reaching your personal daily goal. AND when you meet your goal, it even vibrates on your wrist to let you know you've reached mission completion. Basically, the FitBit is the perfect motivational tool to get you moving more!
Share and get more chances of winning!
Make sure to share this giveaway with a friend or tag them on my social media posts
(Instagram, Pinterest or Facebook)
. If you and your friend BOTH enter, you each have DOUBLE the chance of winning a Fitbit. Now that's a WIN WIN!
Or, if you want to keep the cash and both Fitbit wristbands, that's up to you!
Follow directions on the giveaway widget to enter. Good luck!
Win $800 in PAYPAL CASH + 2 FITBIT FLEX WRIST BANDS