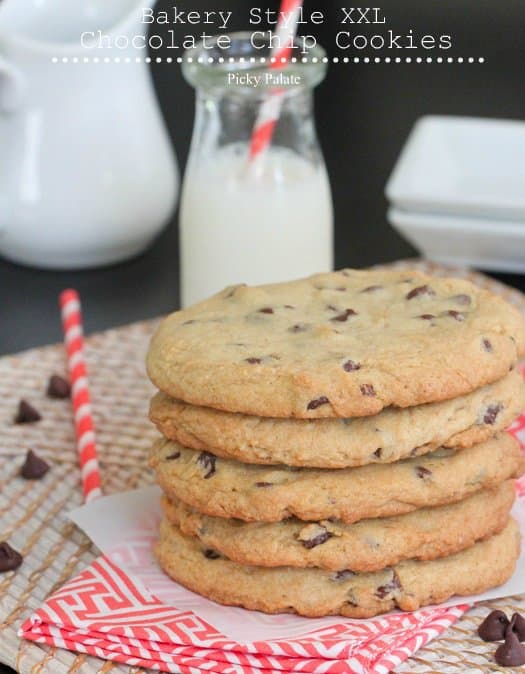 Ahhhh, summer is so great isn't it? The boys and I baked these massive cookies last weekend together and I am so glad we did. My little stinkers were hopped up on the counter still in their PJ's fighting over who gets to pour what into the mixer. Love these two boys.
Hope you enjoy our gigantic bakery worthy cookies in your home too 🙂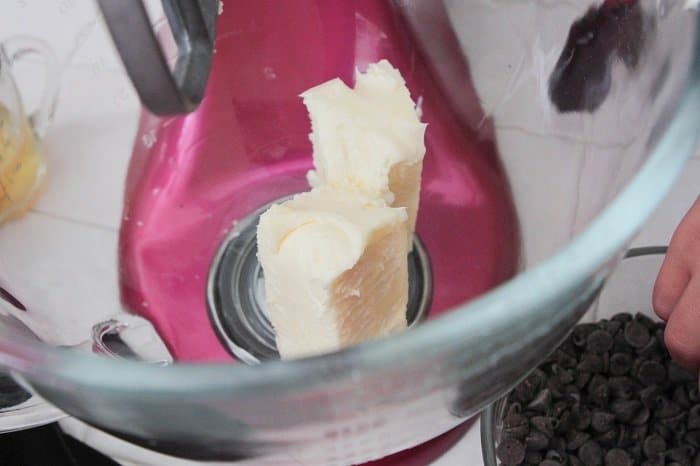 Let's start with the butter please 🙂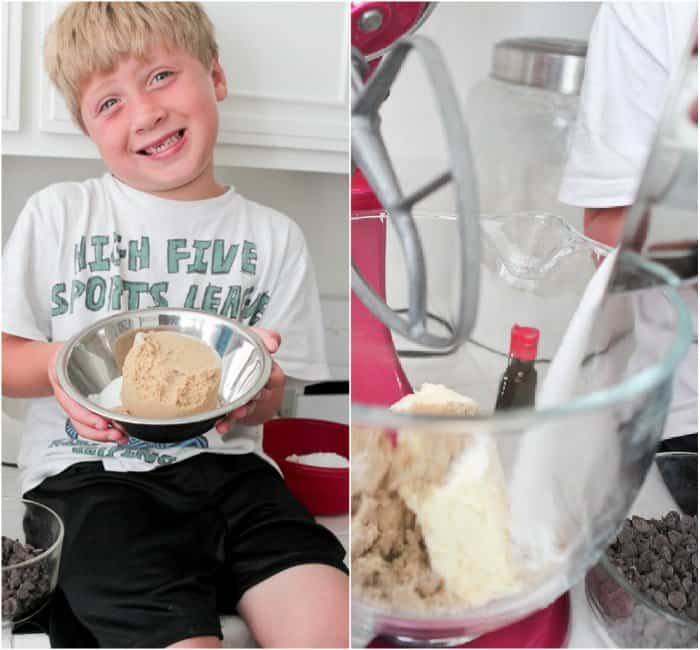 One of my favorite toothless boys helping with the sugar.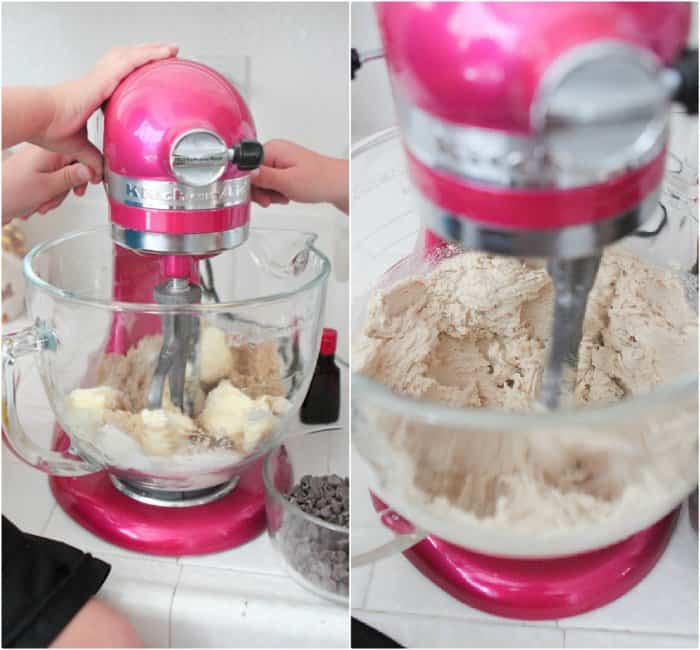 Cream your butter and sugar.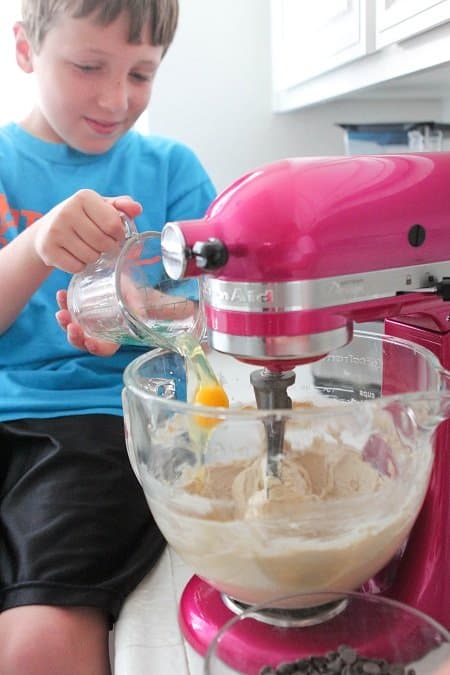 My other favorite guy helping add the eggs. Thanks Mase!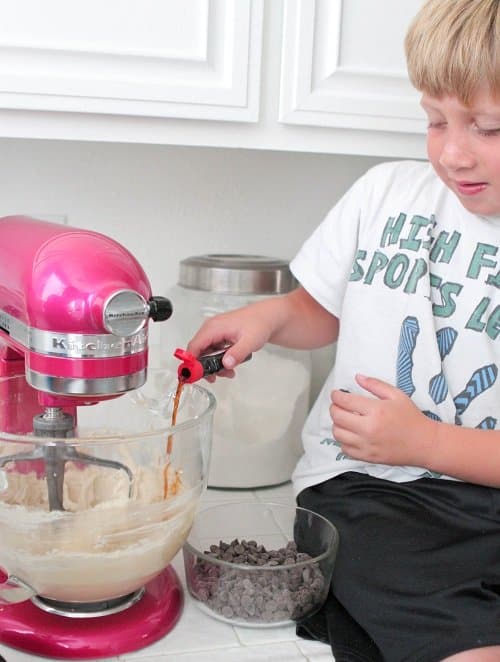 Ok, time for the vanilla.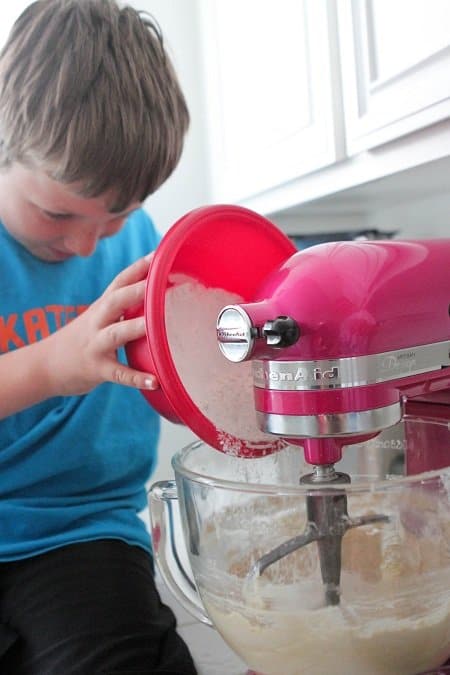 Once the wet ingredients are well combined, time for the flour mix!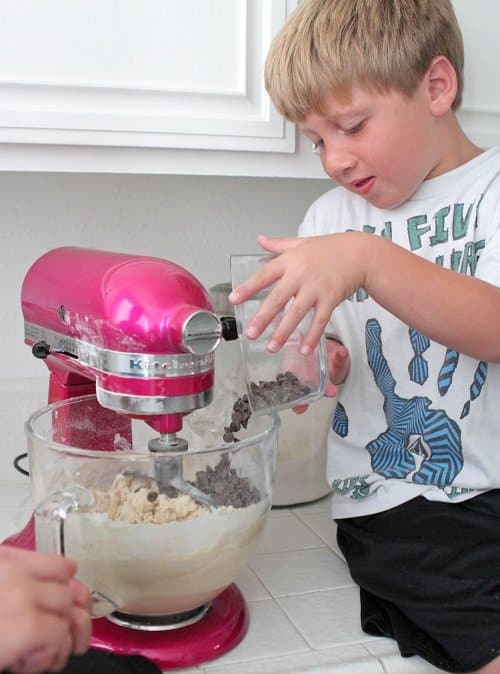 Don't forget to add lots of chocolate chips too 🙂
Summer baking in the kitchen with these two. My favorite!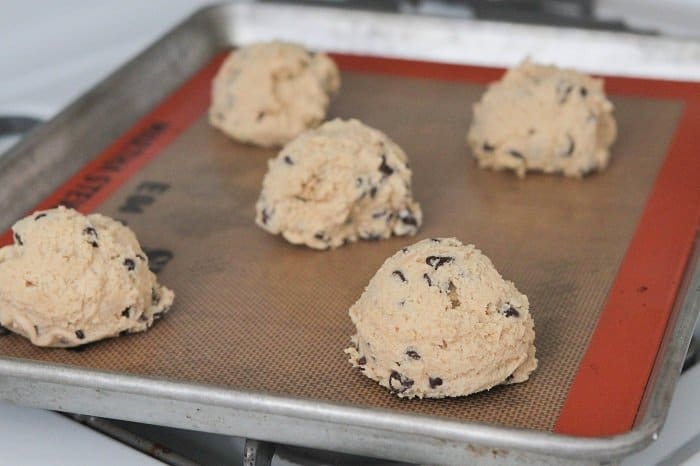 I wasn't messing around when I said XXL cookies. This is a good heaping 1/4 cup of dough per cookie.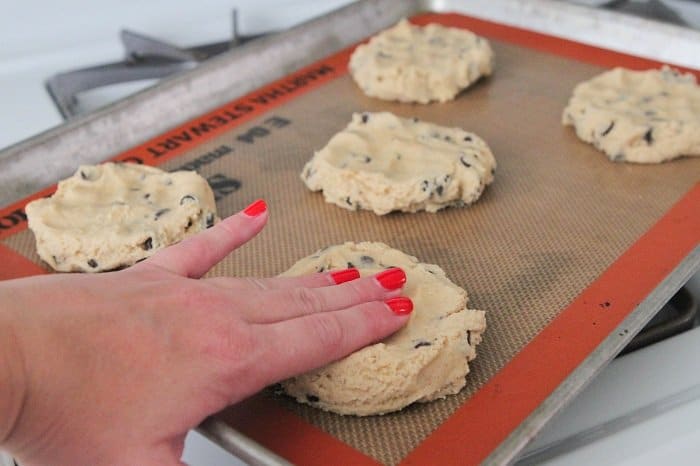 Press your dough down evenly before baking.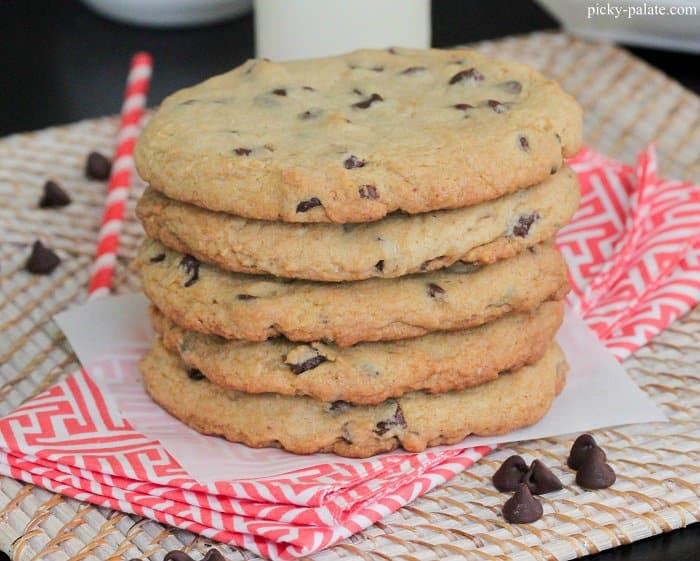 What you get are these gorgeous buttery cookies! Enjoy!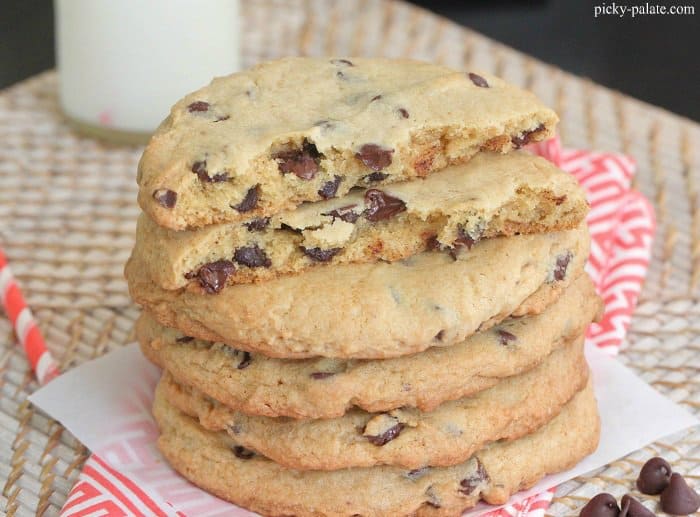 [ziplist]
Bakery Style XXL Chocolate Chip Cookies
[post_thumbnail]Ingredients
2 sticks (1 cup)

softened unsalted butter

1 cup

packed light brown sugar

1/2 cup

granulated sugar

2

large eggs

1 1/2 teaspoon

pure vanilla extract

2 3/4 cup

all purpose Gold Medal Flour

1 teaspoon

kosher salt

1 teaspoon

baking soda

1/2 teaspoon

baking powder

2 cups

semi sweet chocolate chips
Directions
Preheat oven to 375 degrees F. and line a large baking sheet with a silpat liner or parchment paper.
In stand mixer, cream your butter and sugars for a good 3 minutes. Will be light and creamy. Add eggs and vanilla, beating until well combined.
In a large bowl stir together your flour, salt, baking soda and baking powder. Slowly add to your wet ingredients along with your chocolate chips until just combined. With a giant cookie scoop or a heaping 1/4 cup scoop dough onto your prepared baking sheet fitting only about 5 cookies per sheet. Press each cookie down to about 1/2 inch thick before baking. Bake for 13-16 minutes, until cookies are baked through and edges golden. Remove and let cool on baking sheet for 10 minutes before transferring. Place on cooling rack to finish cooling. Store any leftover cookies in an airtight container.
Makes 10-15 XXL cookies