Celebration Funfetti Rice Krispie Treats
These Celebration Funfetti Rice Krispie Treats are the perfect party dessert or fun snack any day of the week! This over-the-top rice krispie treat is a crowd pleasure for sure.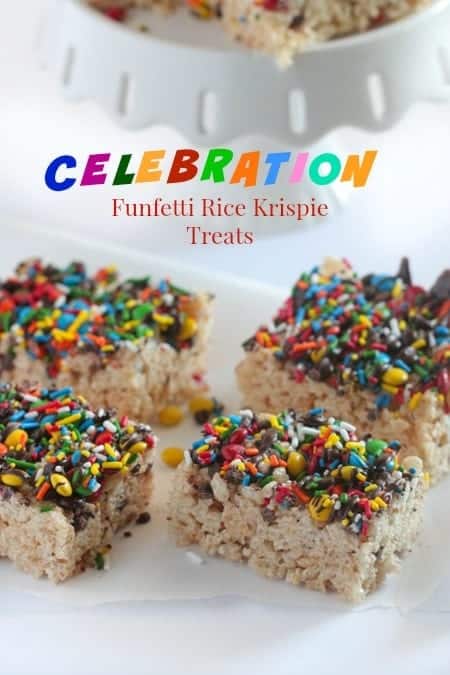 First off, Happy Birthday to Picky Palate! Picky Palate is 7 Years old this month! Can't even believe it. I feel so lucky to be able to share my recipes with all of you. 7 years ago I would have never dreamed that Picky Palate would be what it is today. I still love every minute!
7 years of my Picky Palate journey in a nutshell…

2007 Picky Palate started right after I called it quits to my competitive cooking days. For a few years prior I traveled all over the country competing in cooking competitions. Some of the best years and great memories. My first post on Picky Palate was October 11, 2007 where I shared my Taco Ranch Chicken Pockets that landed me a spot in the Pillsbury Bake-Off 2004.
2008, I was still working as a dental hygienist really enjoying this "blogging" thing. Couldn't believe there were people really reading and trying my recipes! My Chocolate Chip Cookie Dough Brownie Cups were one of our favorite creations back in the day.
2009 we moved our family to Southern California in December. I was still working as a dental hygienist earlier in the year, LOVING Picky Palate and creating recipes. I created some favorite recipes this year HERE and HERE. Gotta love the old photos, lol!
2010 I decided to make Picky Palate a business rather than just a hobby. I am so glad that I did. That November, I signed a contract to write The Picky Palate Cookbook.
2011 I was crazy busy writing my cookbook and it was also the year that my Oreo Stuffed Chocolate Chip Cookies were born.
2012 The Picky Palate Cookbook was published in October. Oh yah, I also got pregnant after 7 years, ha! Sweet little Pax came into the world literally 1 month before the cookbook release date. He had quite the dramatic first month of his life but is now 2 years old and such a funny little guy.
2013 Our last year in Newport Beach, CA. We made a huge decision that November to move back to Arizona. THIS 2013 recipe turned into a Pinterest favorite and we finished reviewing all of the Disneyland restaurants for our Where to Eat at Disneyland page!
2014 has been amazing! Loving being back in Arizona with our family, new friends and neighborhood. Got to visit The Pioneer Woman's Ranch this year, and created some of my favorite recipes HERE and HERE.
___________________________
Hope you enjoy my colorful rice krispie treat to celebrate!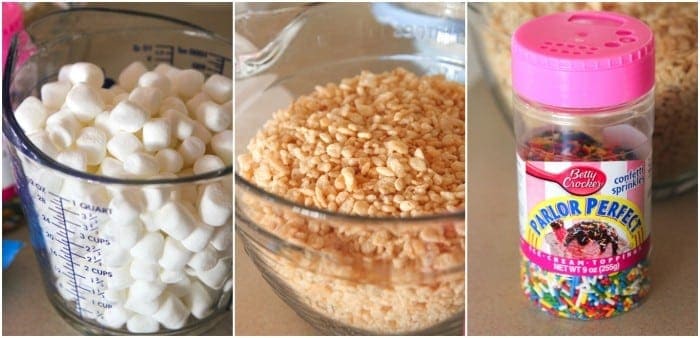 So many of my favorite things!! I used THESE sprinkles.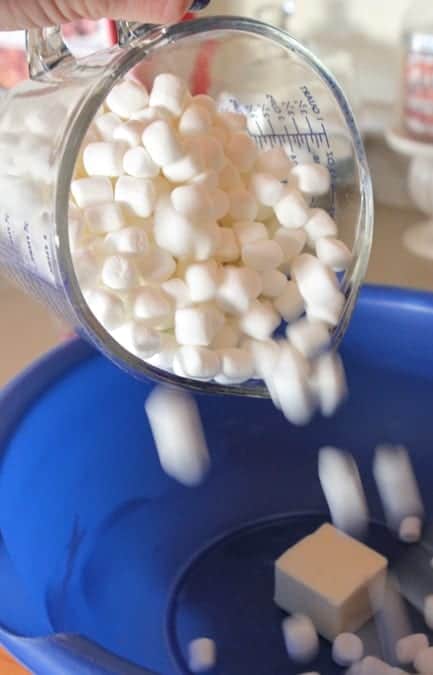 I microwave the butter and marshmallows in a large heat proof mixing bowl. You can do this on the stovetop in a large pot as well.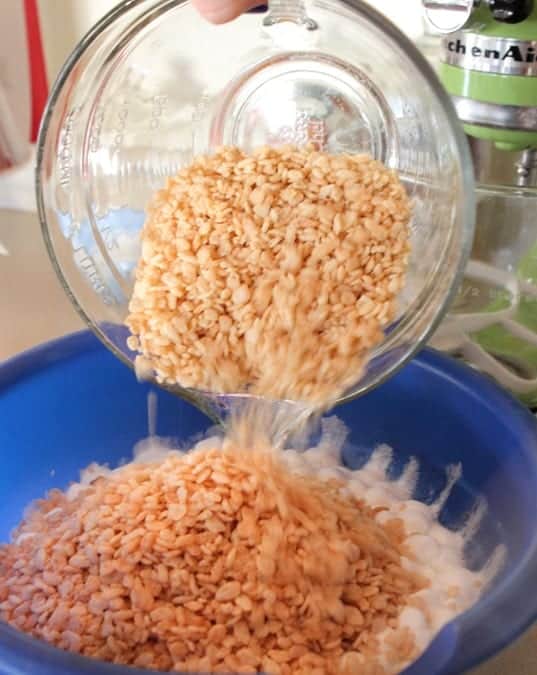 Once the marshmallows are puffed and melted, stir in the cereal.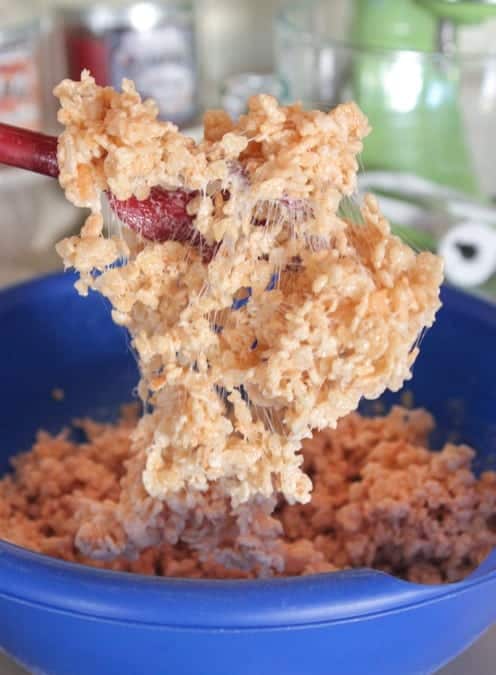 Marshmallow-y perfect! Stir in some mini chocolate chips then transfer to baking dish.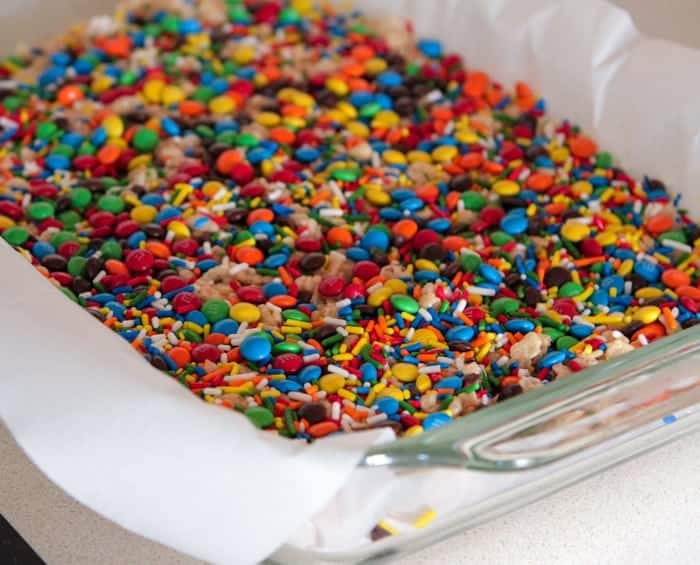 Press krispie treats into baking dish then top with sprinkles and Mini M and M's. Drizzle with melted chocolate (not photographed) and let set up for 30 minutes before cutting into squares. I used THIS chocolate to drizzle.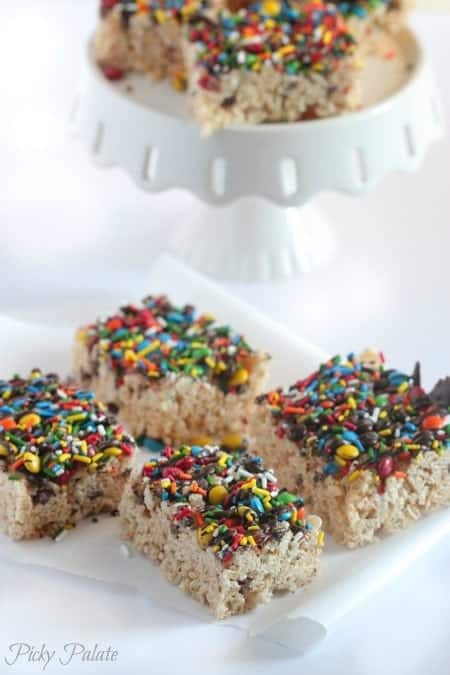 Party time!!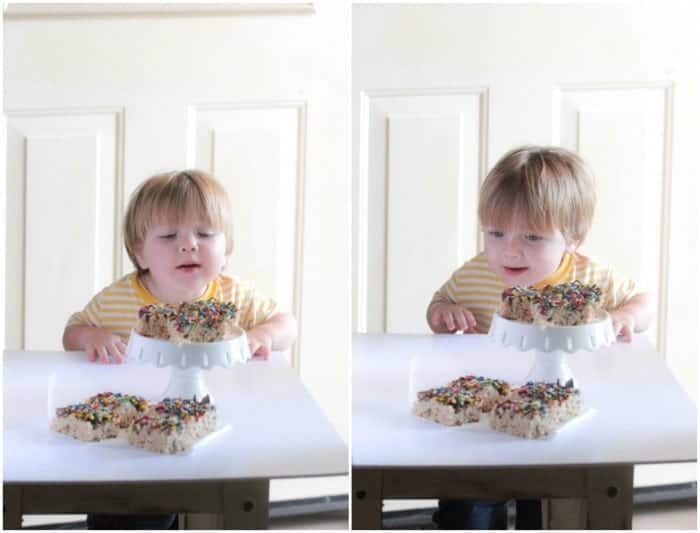 Oh Pax. He sure loves photo shoot time 🙂  Tries to take mommy's treats every time!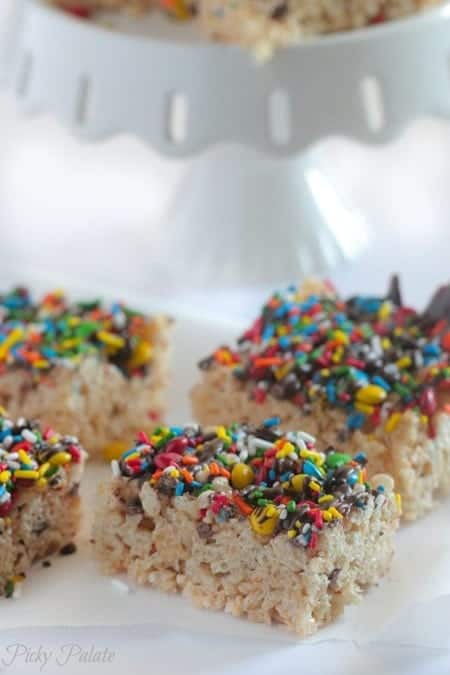 Happy 7th Birthday Picky Palate!
[ziplist]
Celebration Funfetti Rice Krispie Treats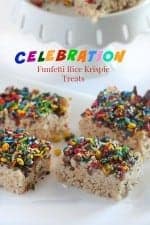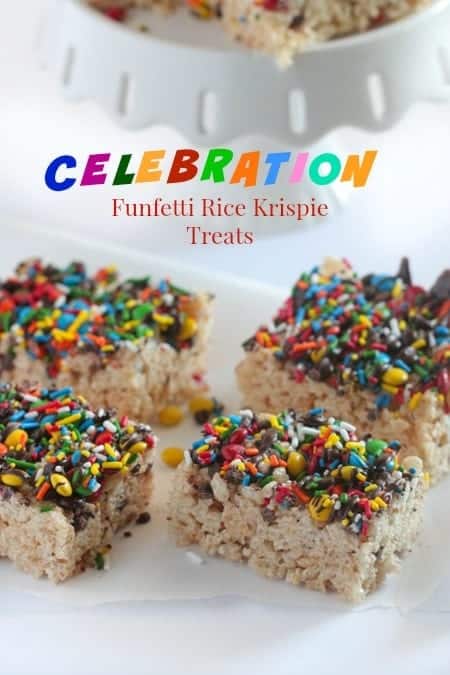 Prep time: 10 min | Cook time: 2 min | Total time: 10-15 min
Ingredients
3 tablespoons

unsalted butter

5 cups

mini marshmallows

1 teaspoon

pure vanilla extract

6 cups

rice krispie cereal

1/2 cup

mini chocolate chips

3 tablespoons

colorful sprinkles

1/4 cup

mini M and M's

1/2 cup

melted chocolate
Directions
Place butter and marshmallows into large heat proof mixing bowl and microwave until puffed and melted. Remove and stir in vanilla and cereal. After 2 minutes of stirring, add mini chocolate chips then transfer to 9×13 inch baking dish lined with parchment paper and sprayed lightly with cooking spray. Top with sprinkles and mini M and M's. Drizzle with melted chocolate then top with additional sprinkles and M and M's. Let chocolate set up for 30 minutes before cutting into squares.
Makes 12 Servings
This post contains affiliate links.
FOLLOW PICKY PALATE ON INSTAGRAM! Show me what recipes you're making from Picky Palate by using #pickypalate.
Other recipes you may enjoy...
Comments