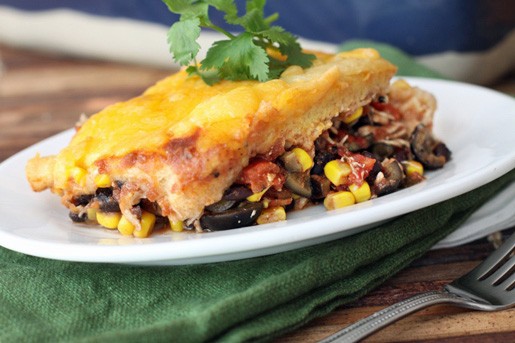 It's Monday again! What a great weekend we had! My husband's family came in from AZ for a Kidney Wise walk to support my brother in law in Santa Monica. The weather was beautiful and we all walked for a good cause. My little guy was straggling the last 15 minutes, but we all made it! I also had the opportunity to attend Helen/Tartelette's food photography and food styling class in Woodland Hills Saturday afternoon. It was so much fun meeting other LA bloggers and coming home with some great tips from Helen, she is so unbelievably talented! Needless to say, the weekend flew.
To start our week off, I thought I'd share a simple weeknight dinner that is a sure pleaser for the whole family. So basically, this dinner is like an upside down chicken tostada, casserole style. It really is so easy to whip up and has everyone coming back for seconds 🙂
Hope you all enjoy!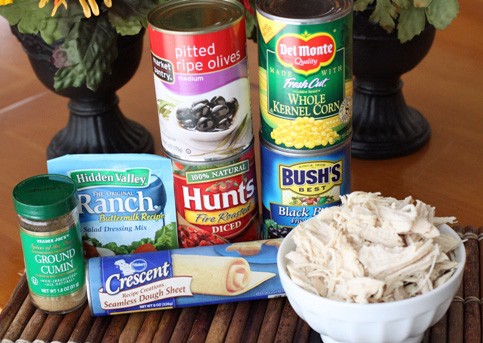 Here are the main ingredients in this recipe. It wouldn't be me if I didn't forget something….I left out the cilantro and cheese 🙂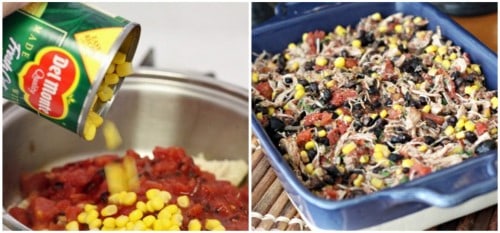 Quick and easy dinners are a must for crazy weeknights, this one is just that. Everything in a pot, transfer to a baking dish, bake and EAT.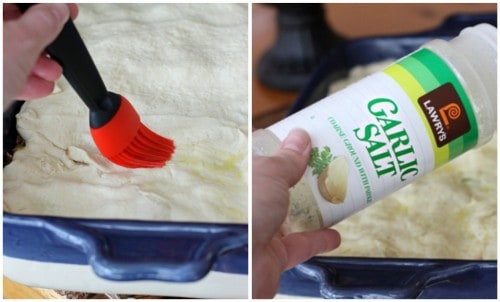 I think it's safe to say I use Lawry's Garlic Salt on just about every savory dish I create. If you don't own it yet, do yourself a favor and pick some up!!

Bake, add cheese……and mmmmmm!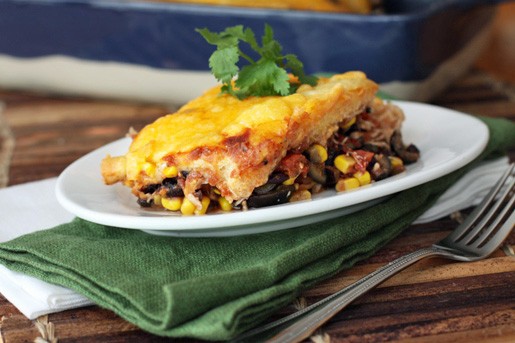 Chicken Tostada Upside Down Bake
2 Tablespoons extra virgin olive oil
1 medium onion, finely chopped
2 cloves fresh garlic, minced
4 small or 3 large boneless skinless chicken breasts, shredded and lightly seasoned with salt and pepper
1 can diced tomatoes, fire roasted is great with this recipe
1 can corn, drained
1 can black beans, drained
1 can black olives, chopped
1 packet ranch dressing seasoning packet (optional, but really tasty)
1 1/2 Tablespoons ground cumin
Pinch of kosher salt and pepper
1/2 Cup fresh chopped cilantro
1 can Pillsbury Crescent Rolls, in the sheet form if possible
1 Tablespoon extra virgin olive oil
1/4 teaspoon Lawry's Garlic Salt with Parsley
1 Cup shredded cheddar cheese
1. Preheat oven to 350 degrees F. Heat oil in dutch oven or other large pot over medium heat. Saute onions for 5 minutes then add in garlic; cook for an additional 1 minute. Add chicken, tomatoes, corn, black beans, olives, ranch seasoning, cumin, salt and pepper. Stir and cook for 5 minutes, until heated through, then stir in cilantro. Pour into a 9×13 inch baking dish that's been sprayed with non stick cooking spray. Place Crescent Roll sheet over top of chicken mixture, brush lightly with olive oil and season with garlic salt. (If you are using the regular crescent rolls, unroll then and press perforations together with fingers then place over chicken). Bake for 20 minutes, until just starting to brown. Top with cheese and bake for an additional 15-18 minutes or until cheese is melted and crescent dough is cooked through. Remove and let cool for 10 minutes before serving.
2. Serve with shredded lettuce and sour cream if desired (not pictured, but really good!)
8 servings
_______________________________
Here's our crew (Team Sweetness) that walked, we had such a great time in Santa Monica 🙂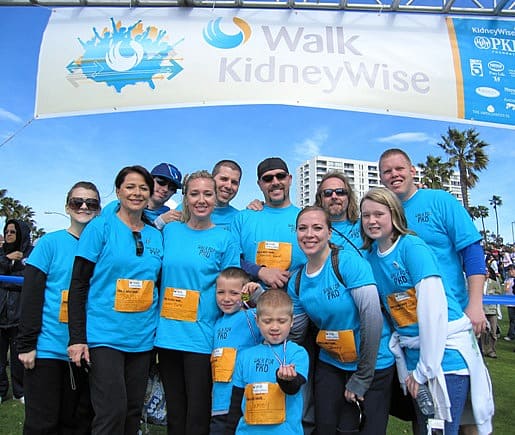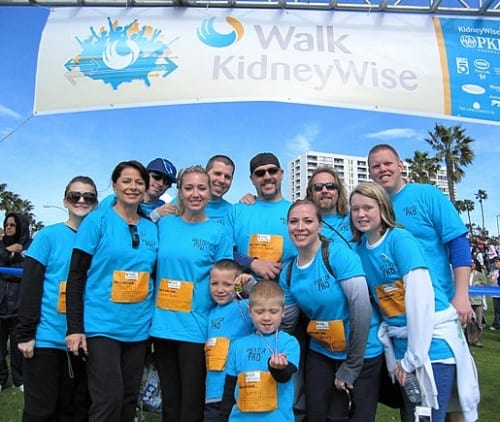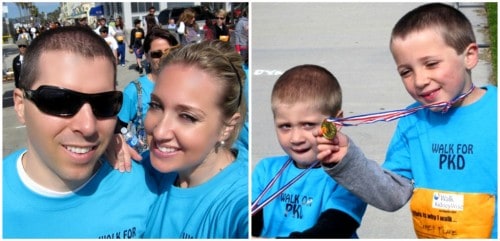 Have a great Monday, come back soon for another sweet treat!