Happy Friday! Chit Chat day here at Picky Palate.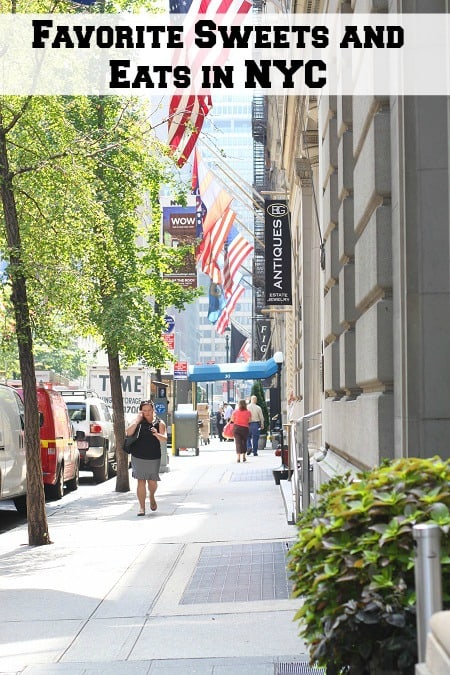 I am on my way to NYC this weekend to meet one of my best traveling friends Amanda of Kevin and Amanda. We have been traveling together for years and one of our favorites is definitely NYC! Please be warned, my Instagram feed this weekend is going to have LOTS of food pictures and I mean lots. If you are on a diet, you might want to unfollow me, lol!
I've put together some of my favorite places to eat while visiting this weekend. I intend to eat every single one of these goodies, lol! Can't wait!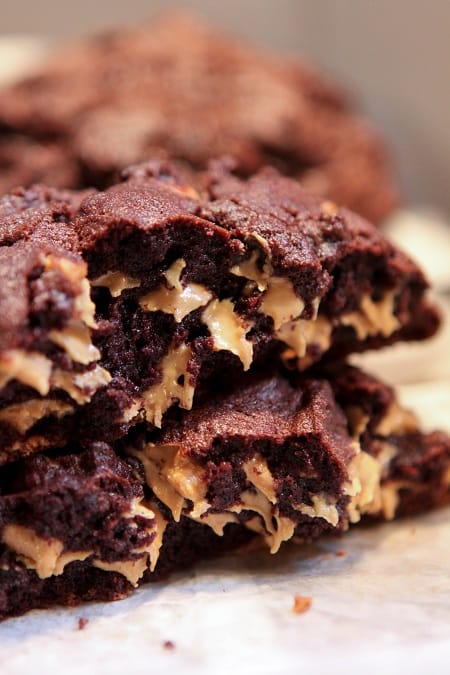 Levain Bakery. Quite possibly one of my favorite cookies on the planet is this warm chocolate peanut butter cookie. Can't wait to sink my teeth into it!!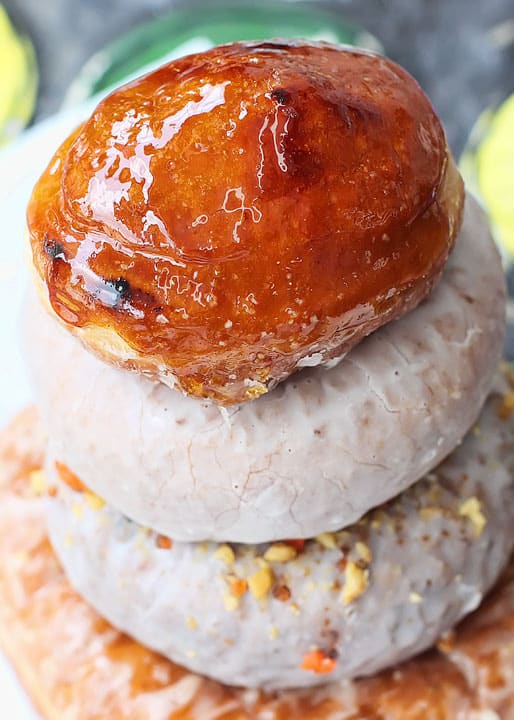 Doughnut Plant! Heaven help me when I walk through these doors. There's no telling how many doughnuts I will order, lol! That top one is a creme brûlée doughnut and there's nothing like it. Amazing to say the least 🙂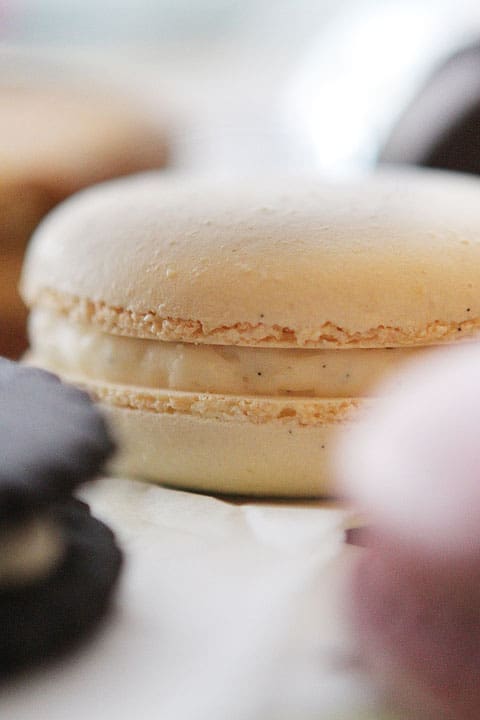 Photo via Amanda
Bouchon Bakery, Columbus Circle location is a classic and has the best macarons I've ever had. The vanilla one is to die for!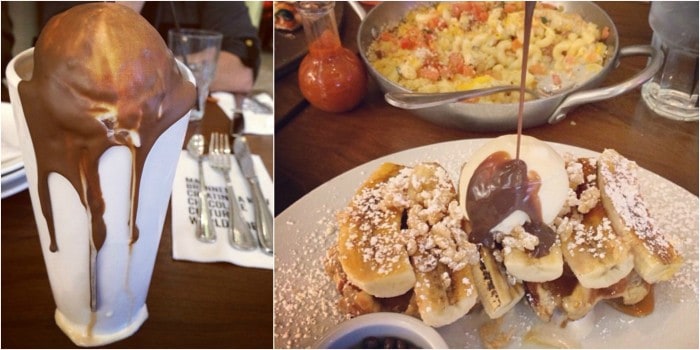 Max Brenner! The best milkshake I've ever had. Period. It's called the 80's milkshake. A must order. Their breakfasts are over the top delicious too 🙂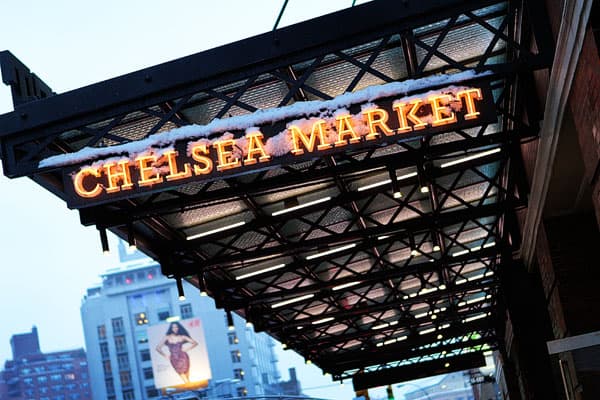 Photo via Amanda
Chelsea Market is one of those places you could just move in and live in the walkways. So many fun places to eat and shop. Food Network Studios are here too. A must visit.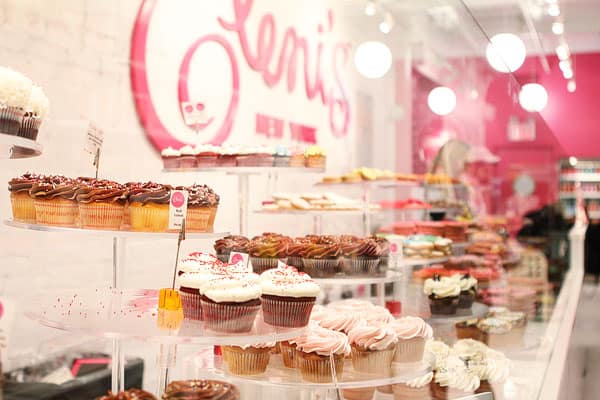 Inside Chelsea's Market is Eleni's Bakery. A must visit in Chelsea's Market for whimsical sugar cookies and irresistible cupcakes.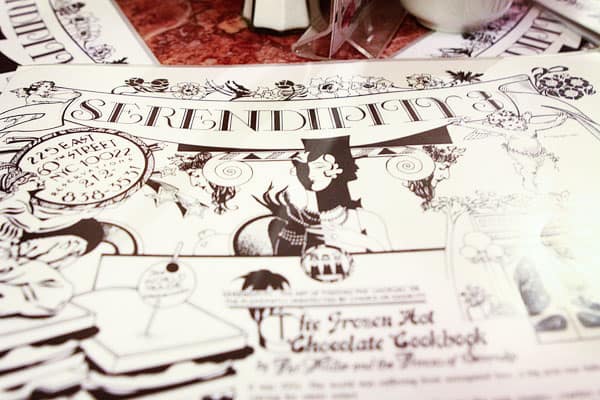 Serendipity 3 is a classic. You don't go to NYC without getting a Frozen Hot Chocolate from Serendipity. I re-created the recipe, be sure to check it out HERE.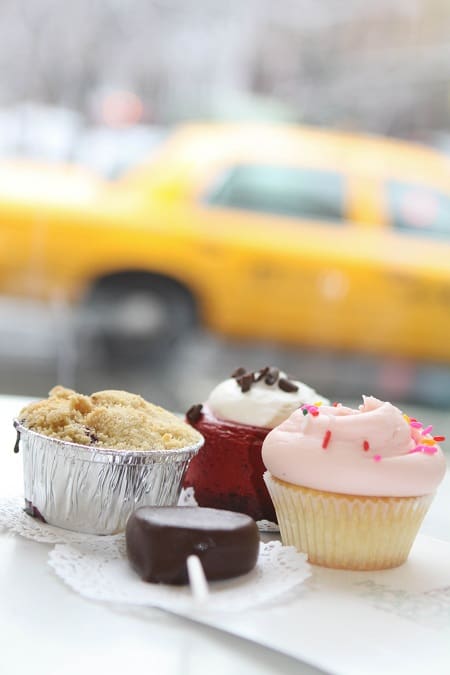 Magnolia Bakery has all kinds of delicious baked goods to choose from. Famous for their banana pudding, and adorable store front, I can't wait to go back 🙂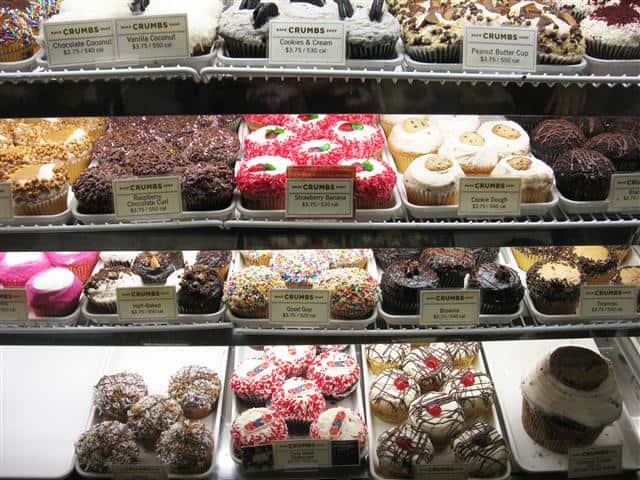 Photo via An Edible Mosaic
Another cupcake favorite for me is Crumbs Bake Shop. Their Cookie Dough Cupcake is one of my very favorites!
The Waffles and Dinges Food Truck is a must too! Belgian crispy sweet waffles. Mmm!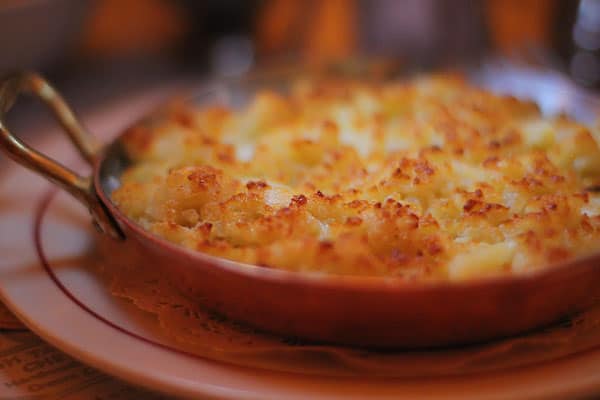 Photo via Amanda
I know I'm talking mostly sweets, but a trip to NYC wouldn't be complete without a visit to Artisinal Bistro for the best mac and cheese around. Love!!
Have a wonderful weekend!! I'm going to live by the motto that there's no calories when on vacation, lol! At least I'll feel better 🙂