Happy Friday to you! Another Chit Chat Edition today 🙂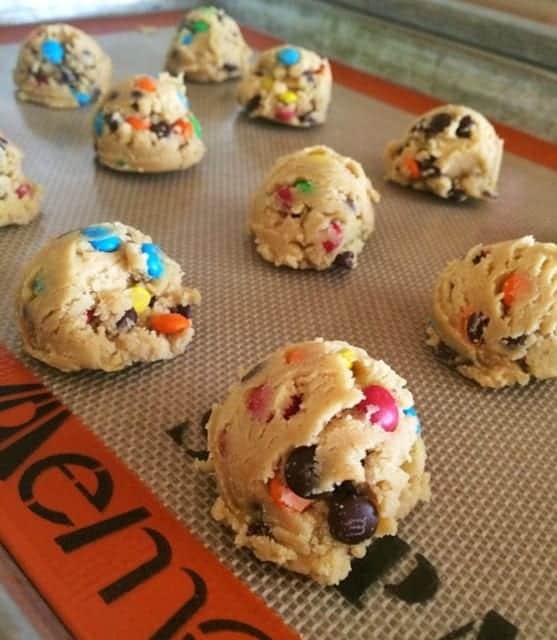 Flour was flying in the kitchen earlier this week with all of the cookies I was making! Had a fun cookie exchange with some of the ladies in my church Tuesday night.
I made dozens of my Perfect M and M Cookies and Brown Butter Soft Batch Style Gingersnaps. 2 of my absolute favorite cookies. I highly recommend them for your upcoming parties or cookie exchanges.
I used my friend Amanda's fun decorating ideas from her post HERE.
I know Thanksgiving is coming up sooooo soon. I've got to remind you, my all-time favorite Stuffing recipe is HERE. I will be make a double batch for my family. It is AMAZING 🙂 Definitely going to try to get as much cooking and baking that I can on Wednesday night. I could use a good workout Thursday morning before all of the eating festivities begin, lol! We literally have a Thanksgiving lunch with my family then dinner with my husband's family. Hope I can pace myself!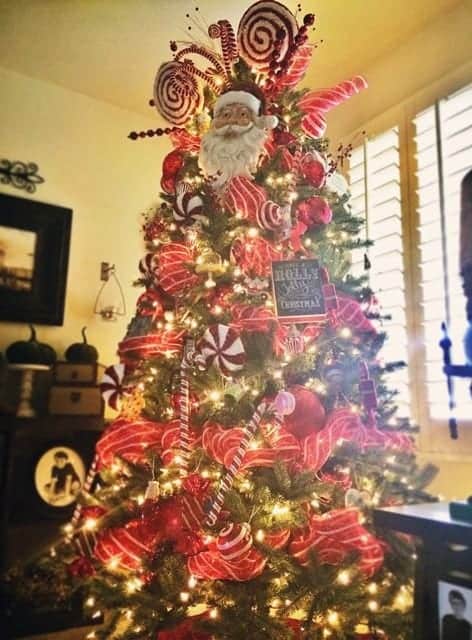 So, I've had my tree up for over a week now! It was a little early, but for some reason I couldn't wait to have it up this year. I went with a red and white candy-ish theme. Glad we get to enjoy it a few extra weeks 🙂
Don't know what's overcome me…I've even started my Christmas shopping. I am usually queen of procrastination. It's kind of a nice change.
Speaking of shopping, I've added these Leopard Print Tieks to my list. If Santa had no budget, these would be on my list too.
How fun are these PJ's? Obsessed with polka dots. PJ Salvage has some really cute prints in their Flannel Pajamas. The milk and cookies and cake party ones are sooooo fun.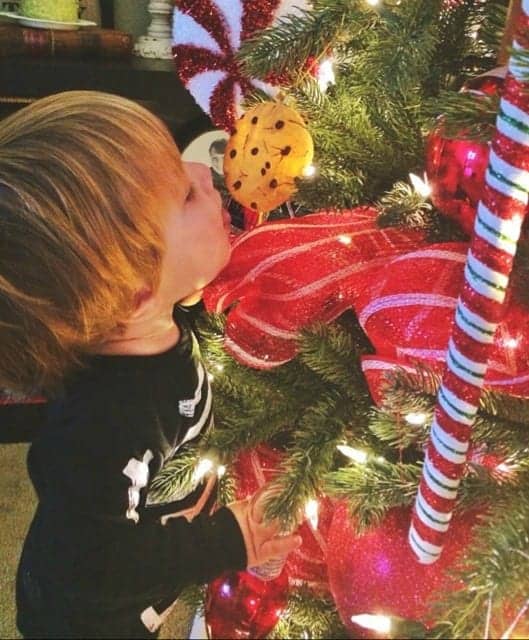 Trying to explain to my 2 year old Pax that the chocolate chip cookie ornament is NOT to eat is obviously not working. He tries to eat it daily.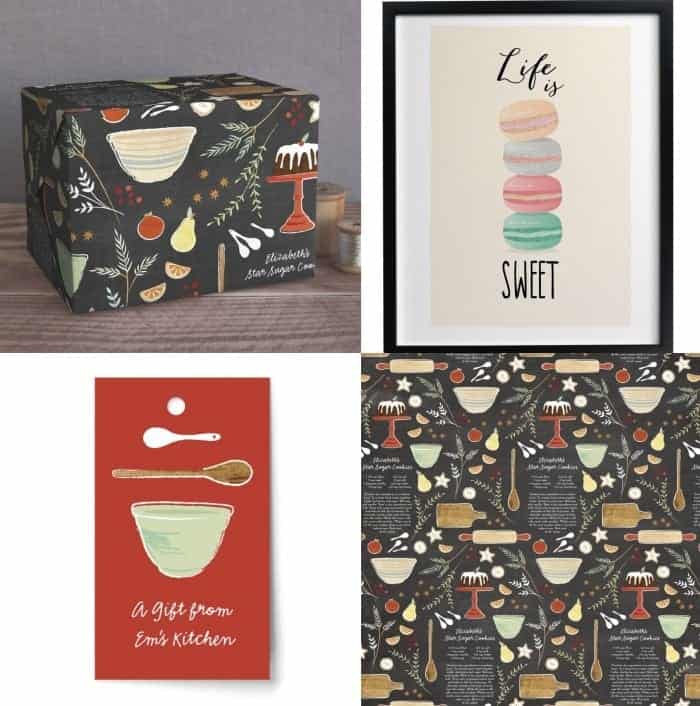 How fun are these foodie gifts from Minted? Personalized wrapping paper, sweet framed art and customized kitchen tags. You can literally include one of your favorite recipes on the wrapping paper. Looooove these!
I've been using Minted for my Christmas Cards for years. Some of my favorite Christmas Card designs this year: This one, this one, this one, this one, and this one 🙂 It all kind of depends on what picture you use right?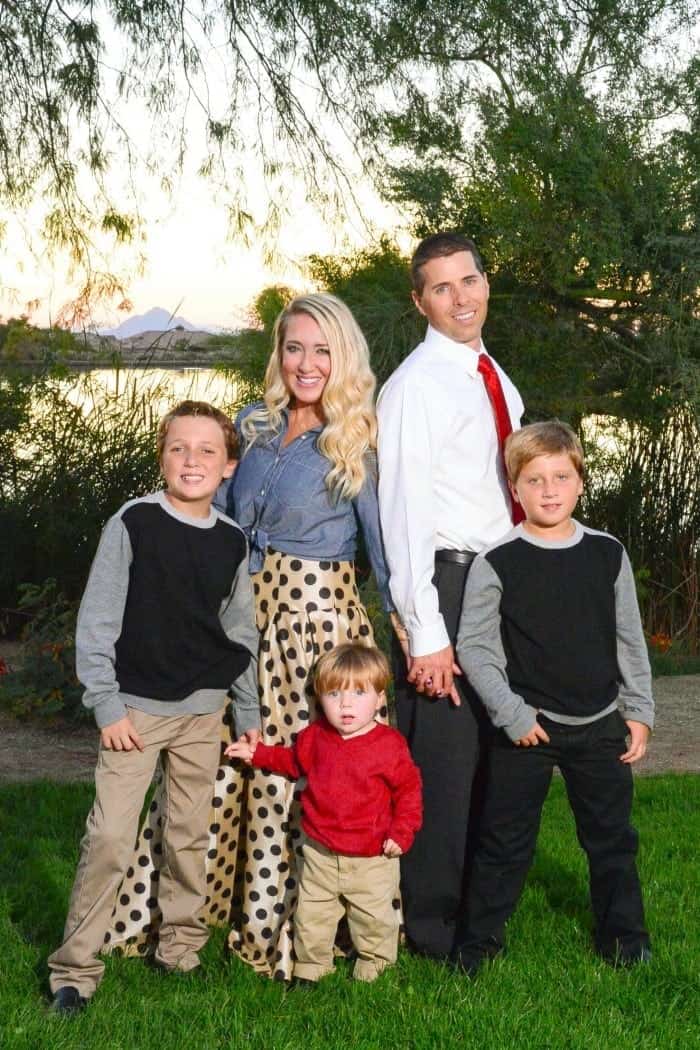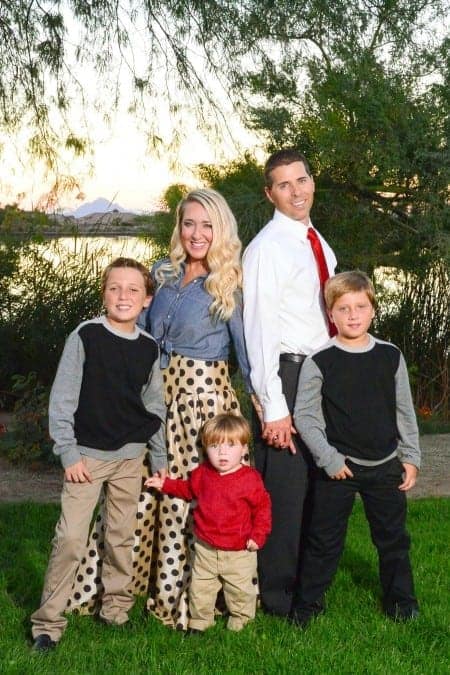 Here's an outtake of our family photos for Christmas cards this year. I didn't end up choosing this one…not sure why I left my pointer finger out while holding my husband's hand. Charlie's Angels? Brady wasn't smiling that great either.
Pax would not have smiled if his life depended on it….for the entire photo shoot, looked kind of like a little deer in headlights in all of our pictures, stinker!
I'll share the photo I ended up using in an upcoming chit chat post.
Don't forget to sign up to receive Picky Palate recipes right to your email. I'm starting monthly newsletters with some fun little extras too.
Have a great weekend! See you Monday with a new recipe!