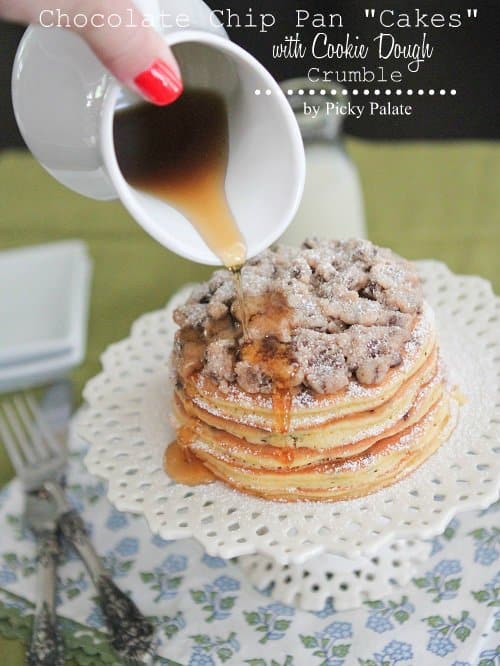 Yes, I know I am pregnant with some weird cravings, but trust me on this one. It's soooo worth every single calorie. Now, please don't eat these pan "cakes" for breakfast. This is absolutely a DESSERT. I repeat. This is a dessert 🙂
I am kinda giddy about how crazy good these little stacked cakes are. With a melty cookie dough crumble on top, please prepare your taste buds!
Enjoy!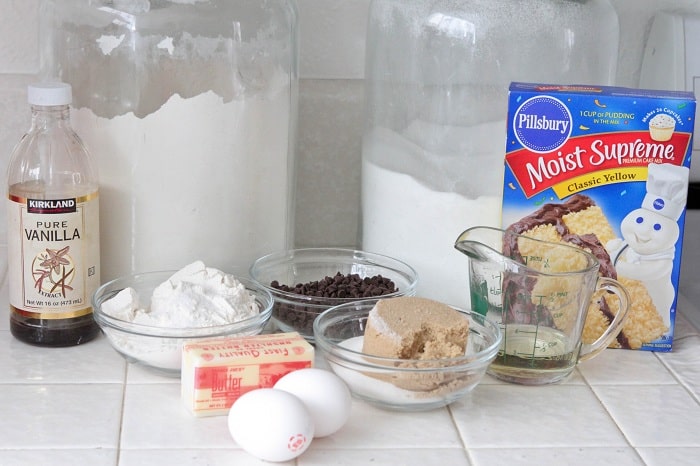 Is there anything better than a simple, irresistible recipe? Nope.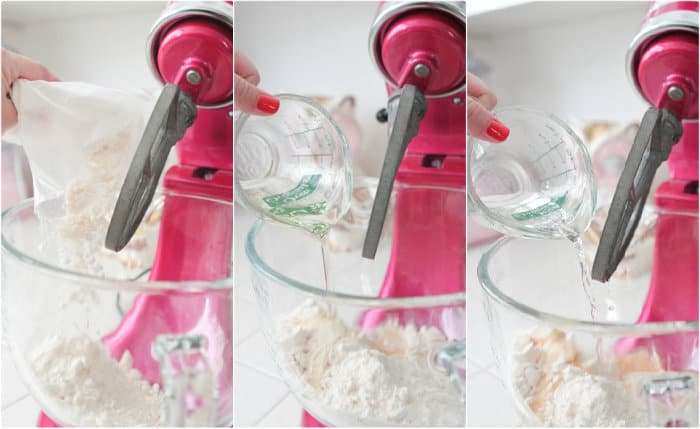 Alright, whip up your pan "cake" batter!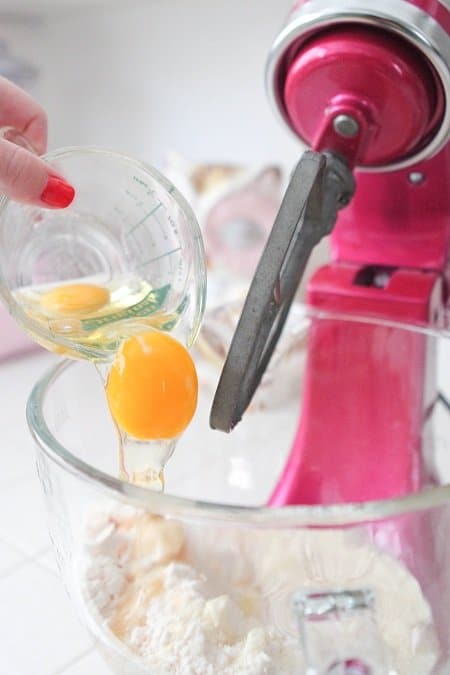 Eggs!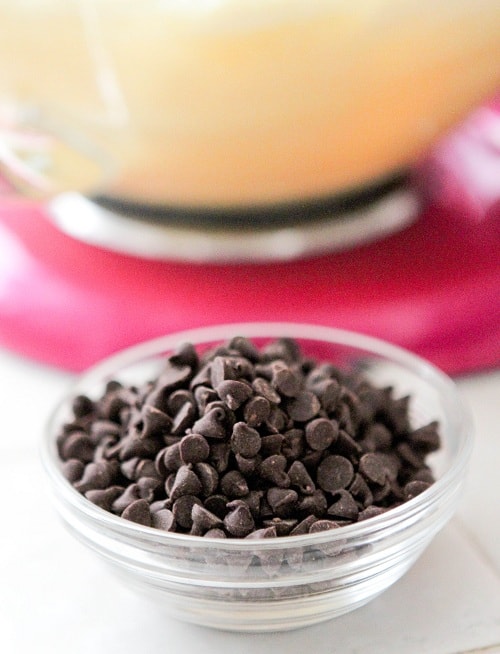 Mini Chocolate Chips.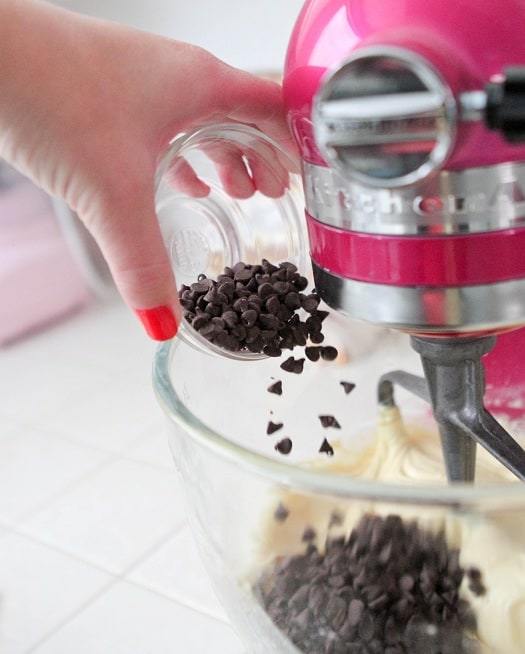 Add those cuties to the mixer!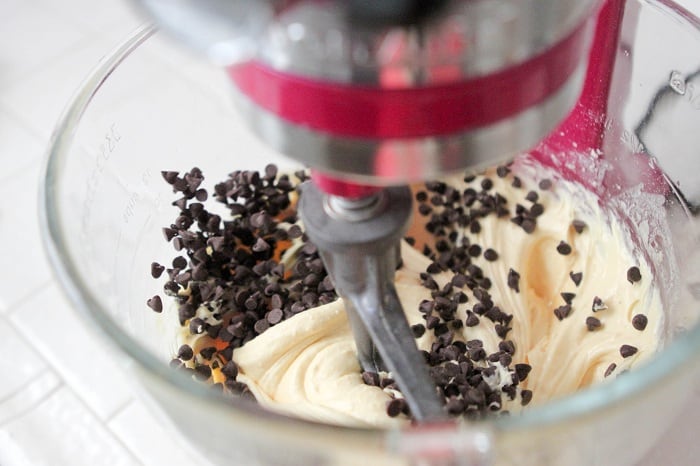 Swooosh!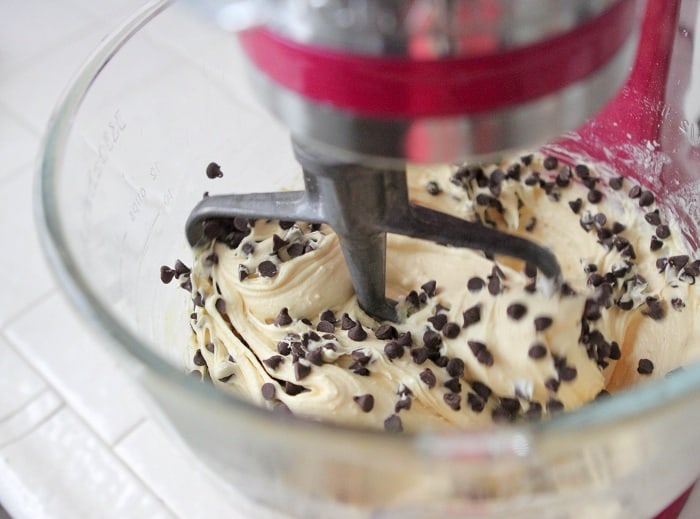 Ok, we're ready to cook the batter just like you would a pancake!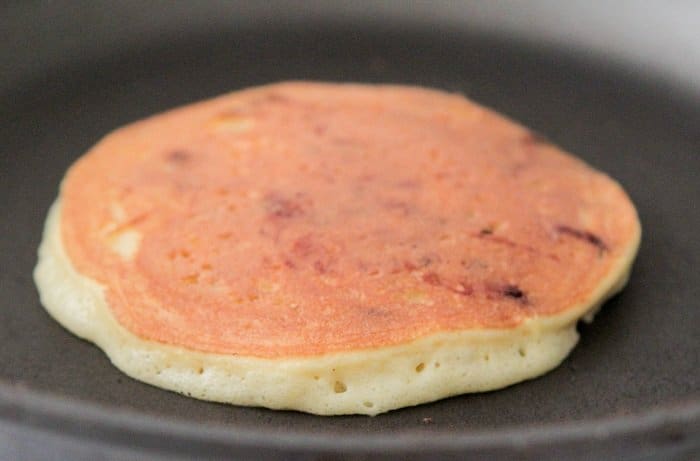 See how fun?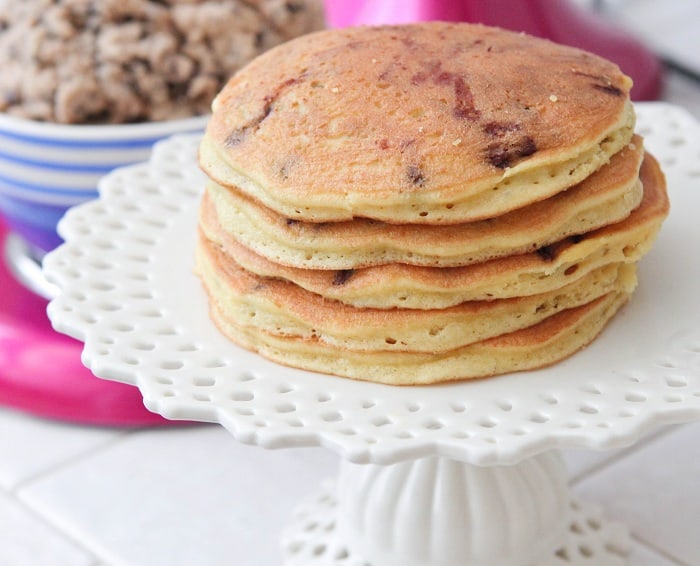 Stack em' all up and get ready for that cookie dough crumble.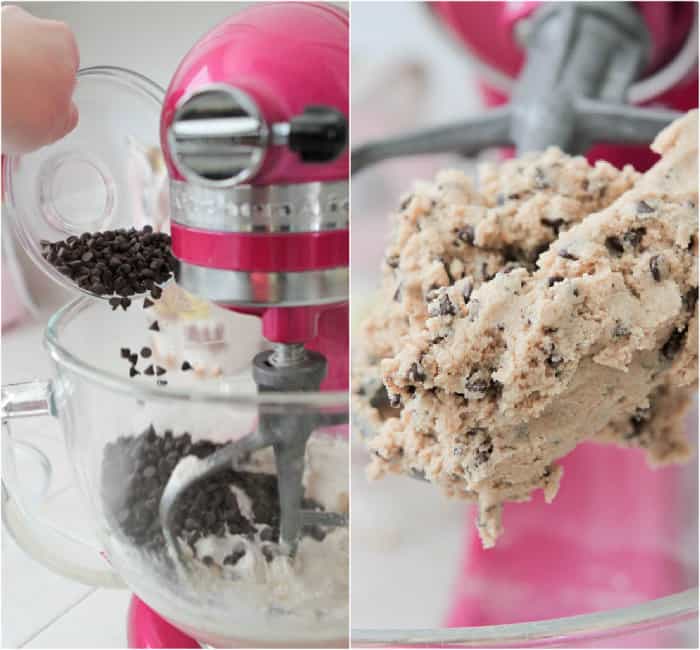 This is similar to my cookie dough frosting with just a couple minor changes. It's incredible!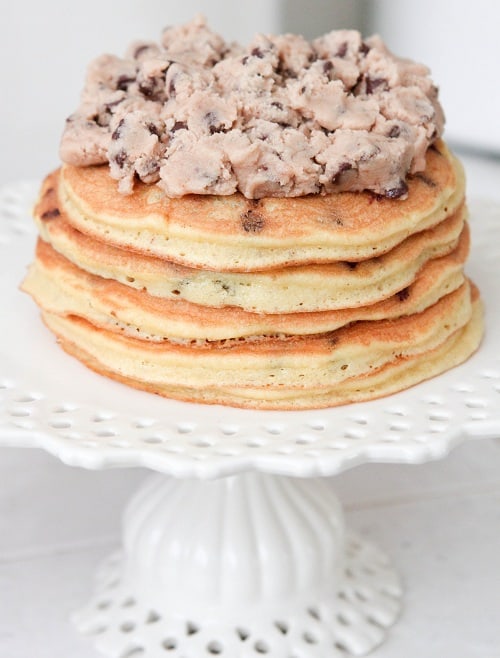 Place a few tablespoons of cookie dough over your stack of pan "cakes" and bake at 400 degrees F. for 5 minutes to warm up!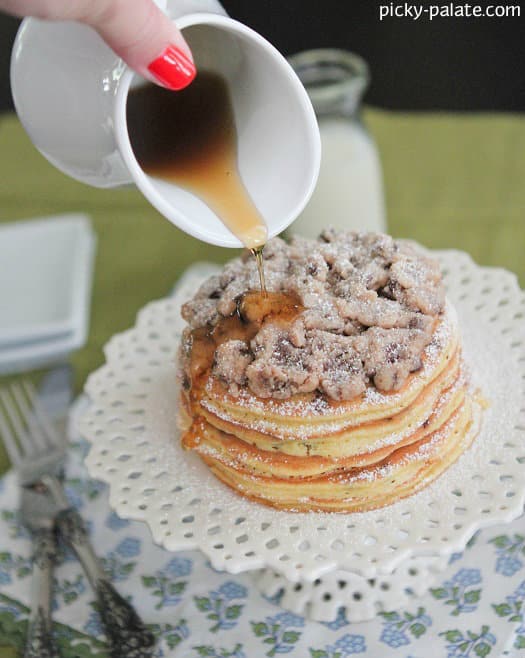 Pour a little drizzle of maple syrup on top and dig in!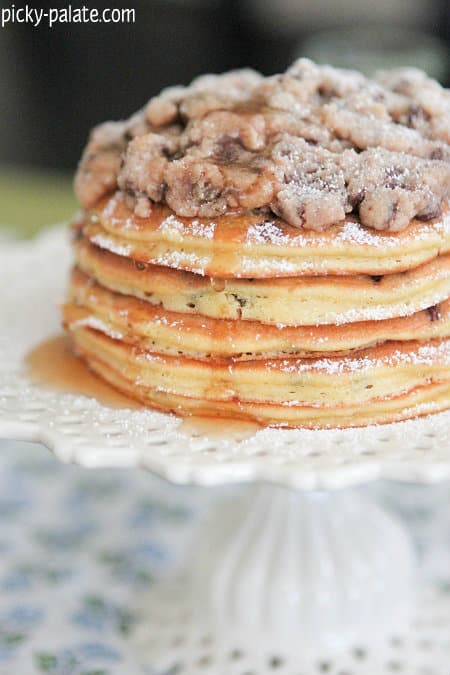 [ziplist]
Chocolate Chip Pan "Cakes" with Cookie Dough Crumble
1 box yellow cake mix
2 large eggs
1/4 cup vegetable oil
3/4 cup water
1 cup mini chocolate chips
Chocolate Chip Cookie Dough Crumble
1 stick (8 tablespoons) unsalted softened butter
1/2 cup granulated sugar
1/2 cup packed light brown sugar
1 teaspoon pure vanilla extract
1 cup all purpose Gold Medal Flour
1/2 teaspoon kosher salt
1 cup mini chocolate chips
3 tablespoons melted butter
powdered sugar for dusting
maple syrup for drizzling
1. Place cake mix, eggs, oil and water into a stand mixer, mixing on medium until well combined. Add mini chocolate chips and transfer to a large bowl.
2. Heat a large skillet over medium heat. With a spoon, spoon cake batter into the center of hot skillet, about 3 tablespoons. With spoon, spread into a round circle. Let cook for 3-4 minutes per side or until golden brown. Flip and cook for an additional 1-2 minutes, until cooked through. Transfer to cake stand. Continue cooking pan "cakes" until you've prepared the amount you'd like.
2. Preheat oven to 400 degrees F.
3. To prepare cookie dough, place butter and sugar into a stand mixer, beating on medium to cream for 3 minutes. Add vanilla, then flour, salt and chocolate chips, beating on low. Slowly drizzle in melted butter until well combined. Spoon a few tablespoons of dough over pan "cakes" and bake for 5 minutes to melt. Remove, dust with powdered sugar and drizzle with maple syrup. Enjoy!
Makes 3-4 dozen pan "cakes"
*Prepare the number of pancakes you need on day 1 then refrigerate leftovers and use for another use.