Frosted Flakes White Chocolate Chip Cookies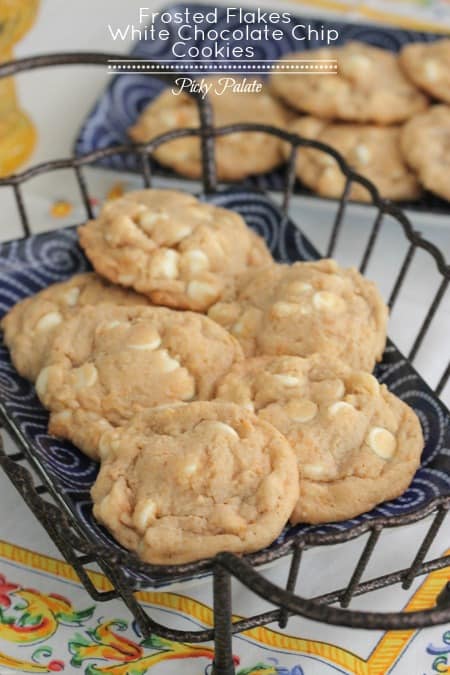 Kind of random right? I know, I know but hear me out.
I have been enjoying one of the best ice cream flavors I've ever had at a local candy shop down the street from me called B Candy. They are located in Corona Del Mar and have a bakery and homemade ice creams. I would have never even been tempted to try "Frosted Flakes" ice cream, but got a sample just for the heck of it. It was sweet and a tad bit salty and sent my tastebuds over the moon. Can't seem to get enough of it. With Frosted Flakes on my brain lately the above cookies have been born.
These are over the top sweet with little crunches of Frosted Flakes throughout. Crispy on the outsides, chewy on the center. Do yourself a favor and make theses. Now. Seriously.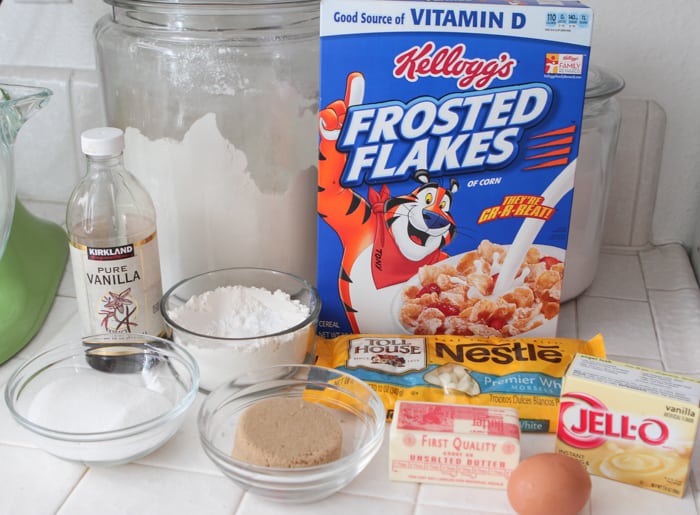 Ingredient line up. Simple pantry items.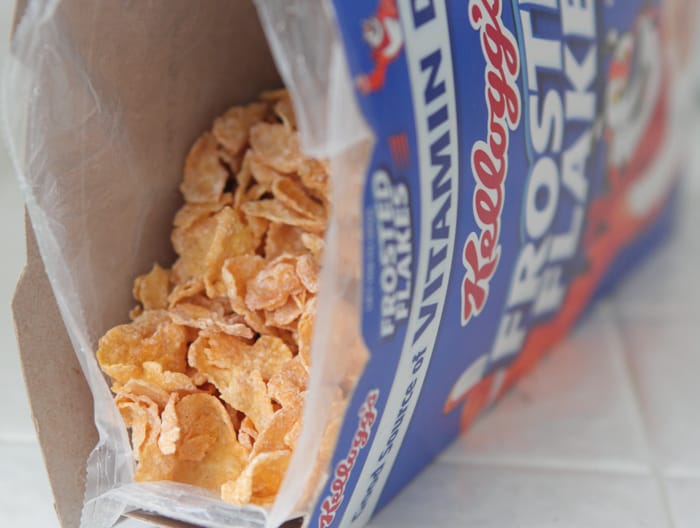 I have to be honest. We don't keep Frosted Flakes stocked in our house, probably because we'd go through a box a day. I forgot how tasty these little flakes are. Yum!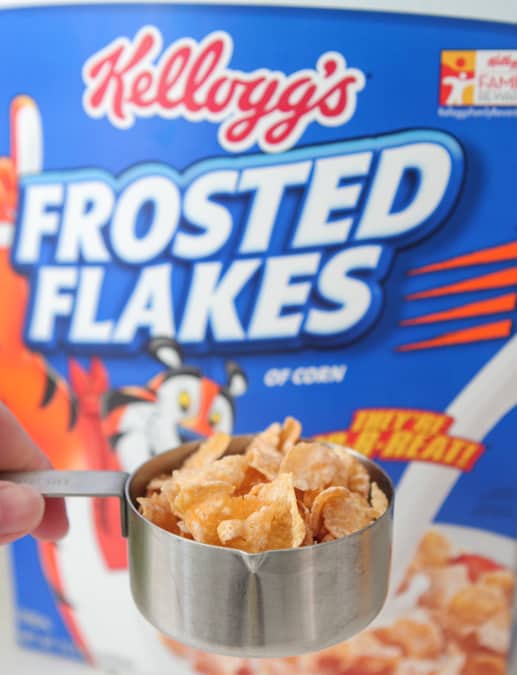 You'll measure out 1 cup of cereal.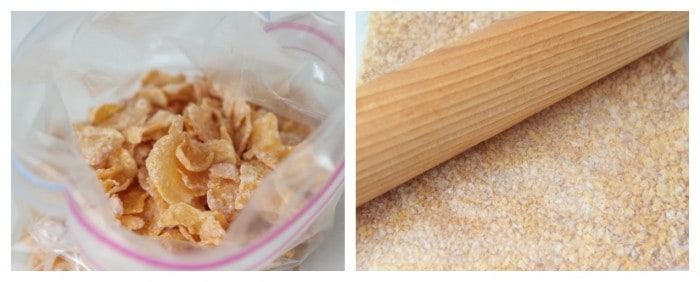 Place it in a Ziploc bag, close it and roll over it with a rolling pin until finely crushed.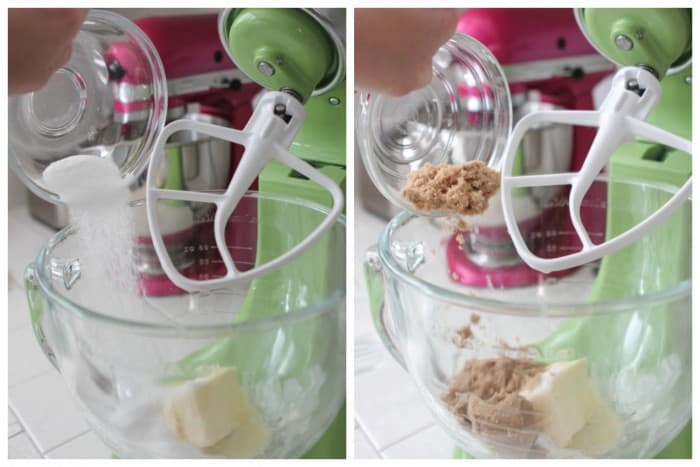 Time to get started with your butter and sugars.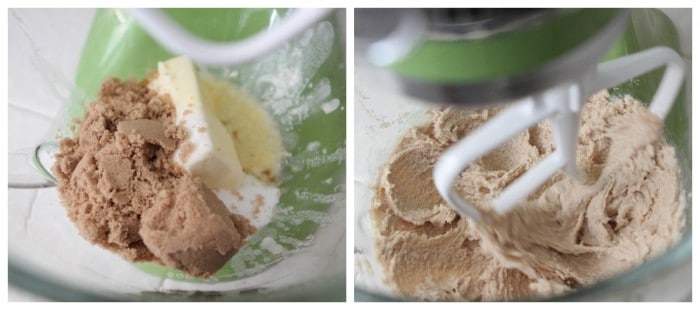 Cream cream cream 🙂
Egg and vanilla please.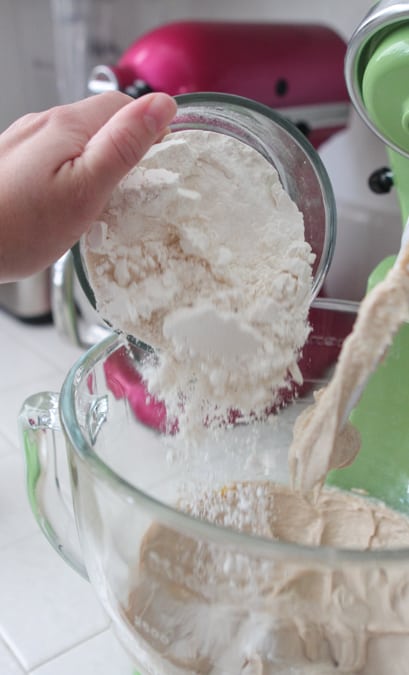 Time for the dry ingredients.
I snuck in a few tablespoons of vanilla instant pudding mix for a lovely texture and sweetness.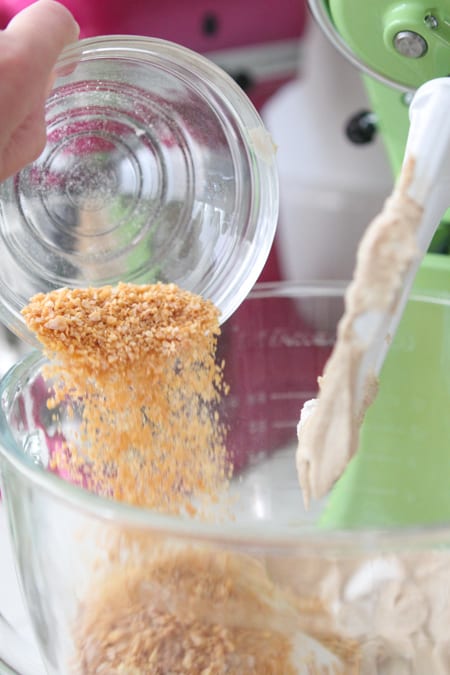 Bring on the Frosted Flakes!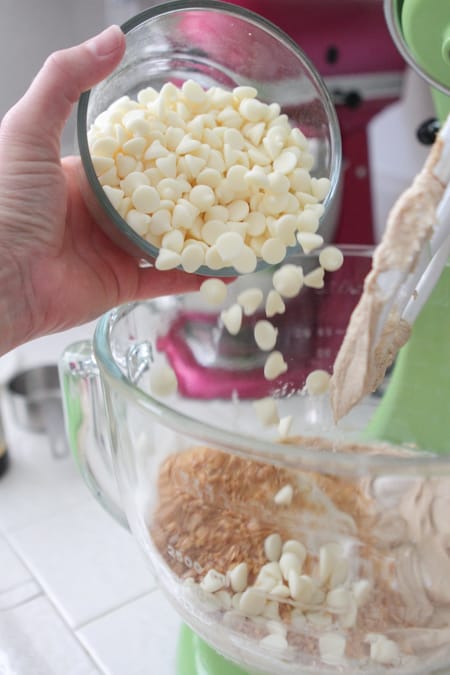 White chips!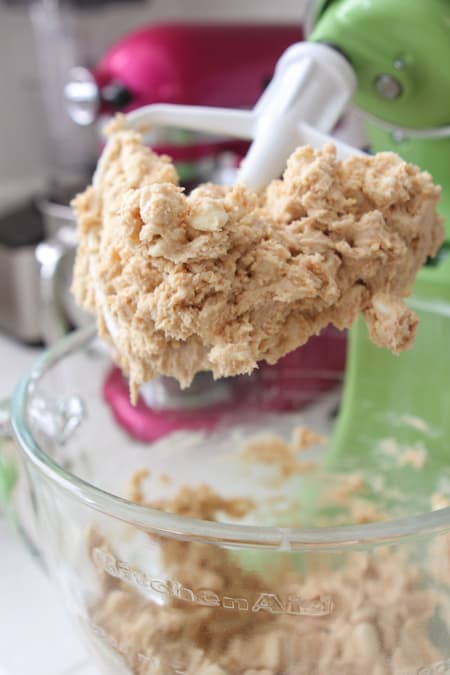 Just you wait until you take a taste of this dough! To die for.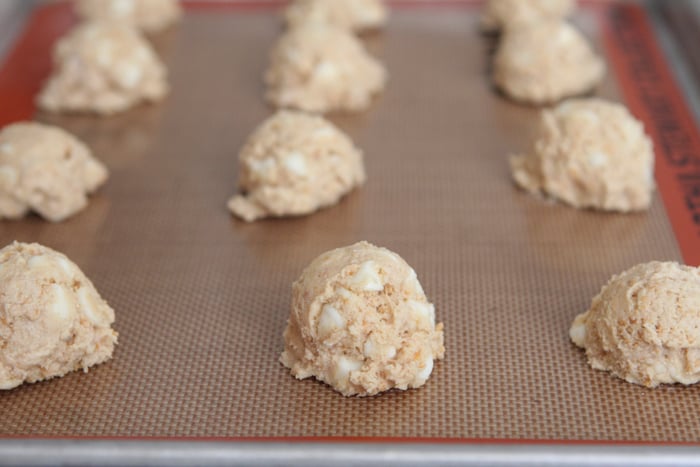 Yah, pretty amazing.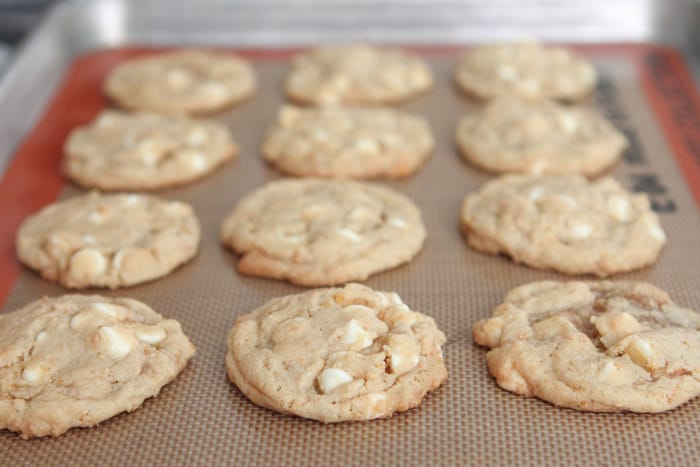 Come to mama!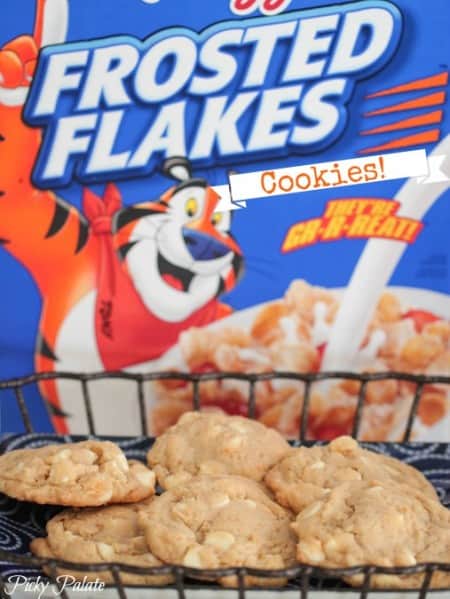 These are officially going on my "make all the time" cookie list.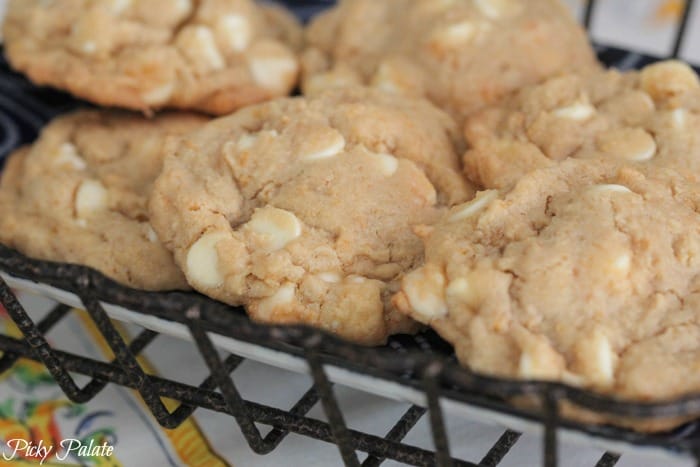 Enjoy friends!
[ziplist]
Frosted Flakes White Chocolate Chip Cookies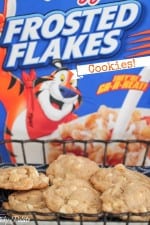 Ingredients
1 stick

unsalted butter, softened

6 tablespoons

granulated sugar

6 tablespoons

packed light brown sugar

1 large

egg

1/2 teaspoon

pure vanilla extract

1 cup

all purpose Gold Medal Flour

1/2 teaspoon

kosher salt

1/2 teaspoon

baking soda

3 tablespoons

Vanilla flavored jello instant pudding mix

1 cup

Frosted Flakes Cereal

1 cup

white chocolate chips
Directions
Preheat oven to 350 degrees F. and line a large baking sheet with a silpat liner or parchment paper.
Cream butter and sugars in stand mixer until well combined, about 2 minutes. Add egg and vanilla beating to combine. Slowly add flour, salt, baking soda and pudding mix. Place 1 cup of cereal into a ziploc bag, zip it closed and crush cereal by rolling over with a rolling pin until finely ground. Add crushed cereal to bowl mixing to combine. Add white chips stirring to combine.
With a medium cookie scoop, place dough 1 inch apart from each other on prepared baking sheet. Bake for 10-12 minutes, until baked through. Remove from oven and let cool on baking sheet for 10 minutes before transferring. Serve and enjoy!
Makes about 2 dozen cookies
FOLLOW PICKY PALATE ON INSTAGRAM! Show me what recipes you're making from Picky Palate by using #pickypalate.
Other recipes you may enjoy...
Comments