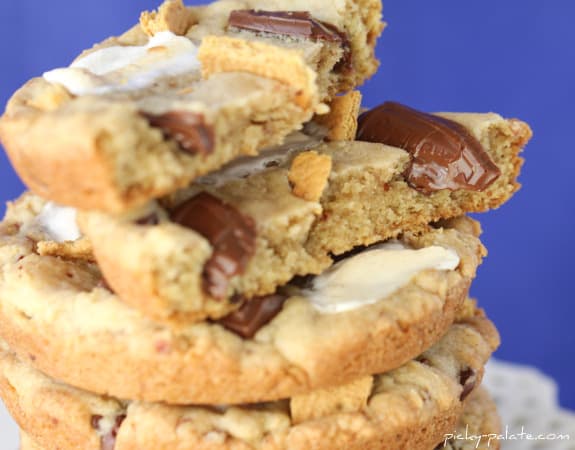 Happy Monday friends 🙂 Summer has "officially" started for us, this is the first official day off of school and we are spending it in sunny AZ with my family! I must say despite the wicked heat, I am thrilled to be spending time in AZ 🙂
Before I left CA, I whipped up a batch of these awesome cookies!! Remember those S'mores Stuffed Brownies from a few weeks ago? Well, I had all the ingredients still hanging around my pantry so I thought I'd try my luck with a giant s'mores cookie. So glad I did, this flavor combination just does NOT disappoint! Don't have a muffin top pan yet? No worries, here is the exact one I use here on my Amazon Store 🙂
So, take a peek then grab the kiddos and bake some cookies 🙂 Hope you enjoy!!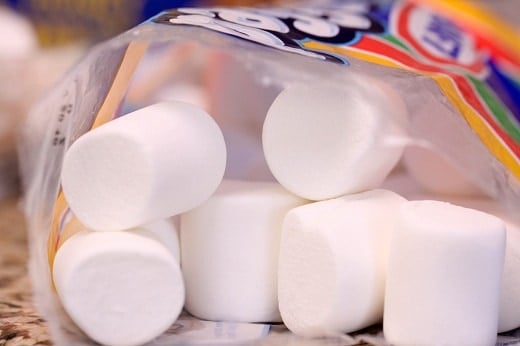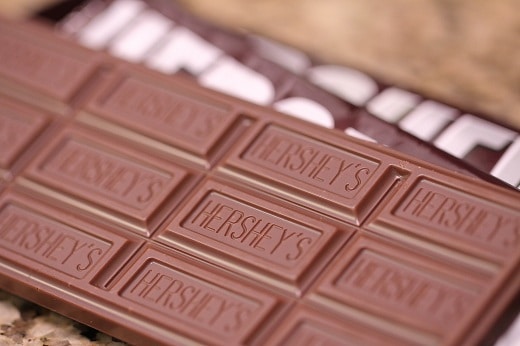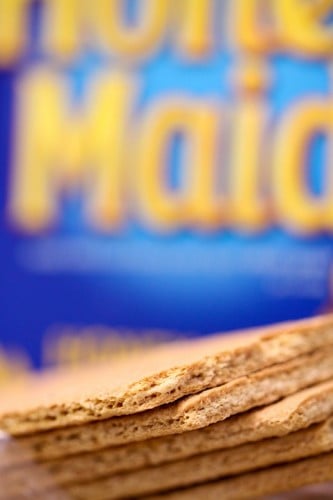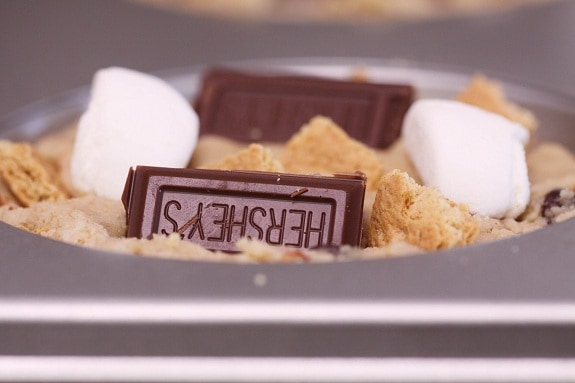 Another muffin top pan recipe….have I mentioned that I LOVE this pan?!!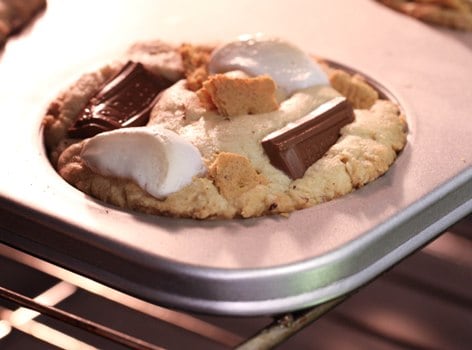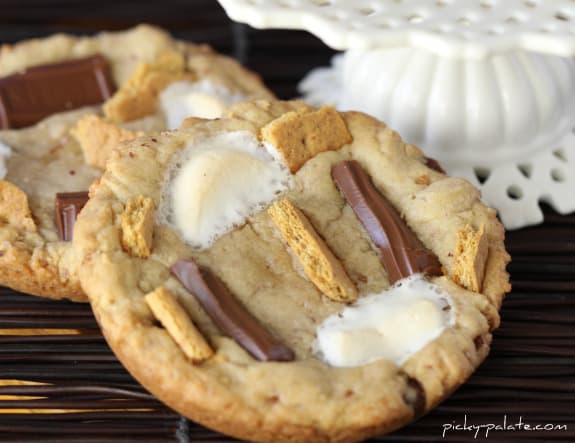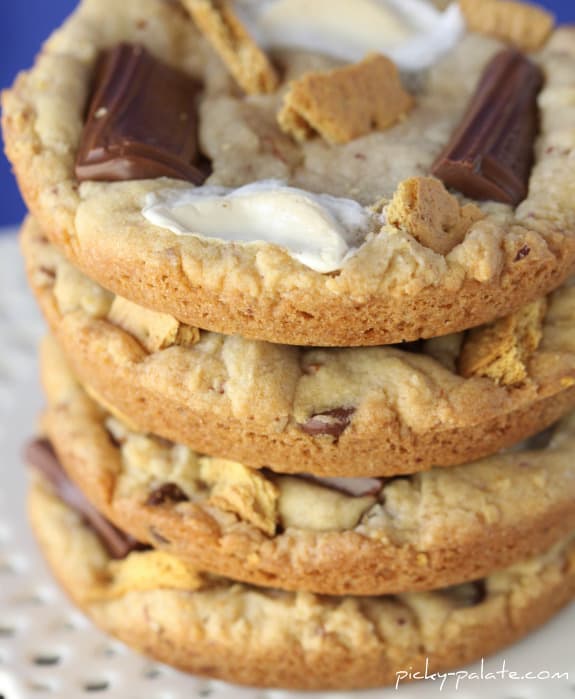 [ziplist]
Giant S'mores Chocolate Chip Cookies
2 sticks softened butter
1 Cup packed light brown sugar
3/4 Cup granulated sugar
2 large eggs
1 Tablespoon pure vanilla
4 Cups all purpose flour
1 teaspoon kosher salt
1 1/2 teaspoons baking soda
1 1/2 Cups chocolate chips
3 regular size Hershey's Chocolate Bars
3 Full Graham Crackers
5-6 Large Marshmallows cut into fourths
1. Preheat oven to 350 degrees F. Place butter and sugars into a stand or electric mixer; beat until light and fluffy. Add eggs and vanilla until well combined.
2. Place flour, salt and baking soda into a large bowl; mix then slowly add to wet ingredients along with the chocolate chips. Mix until just combined. Scoop a heaping 1/4 Cup of cookie dough into muffin top pan cups. Press down then gently press chocolate bar squares, graham cracker pieces and marshmallow slices on top of cookie dough. Bake for 11-13 minutes or until edges are just turning brown. Let cool for 5 minutes before removing from pan. Serve with milk and enjoy 🙂
**Note, this recipe may also be done without the muffin top pan. Just flatten out your cookie dough slightly onto a parchment or silpat lined baking sheet and press your s'mores toppings over the dough** You can purchase those fun muffin top pans at TJ Maxx Home Goods if you are lucky, Sur La Table, Bed Bath and Beyond and of course you can google it as well!!
Makes 18 LARGE cookies from the muffin top pan
_______________________________________________
Happy Cookie Baking, these are sooo yummy 🙂 See you soon!