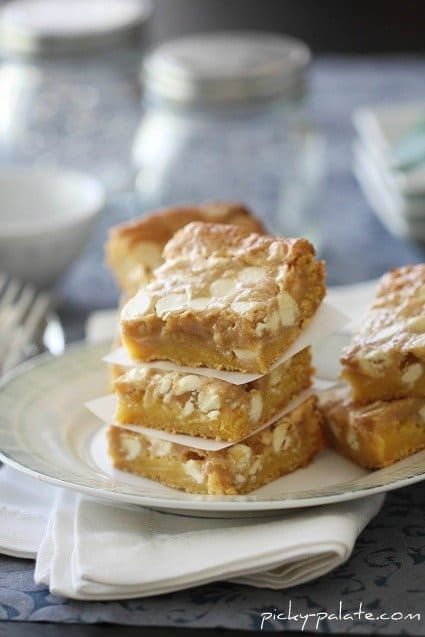 Ahhh, summer is officially here which means more fun time to cook with the kids. My Gooey cake bars are so simple (not to mention ridiculously delish) and the kids absolutely love to get their hands dirty to help with this one.
My favorite part about these bars is the gooey fluffernutter topping, its almost caramel like consistency which makes for a perfect gooey treat. They travel well so they're perfect for bake sales, family picnics and parties.
Whatcha waiting for, get baking! PS, if you can even believe it my kids are still in school! …no pics of them helping me until after this week, lol!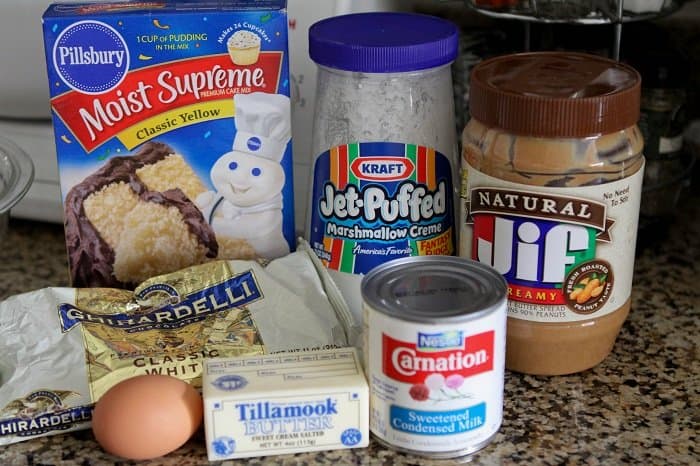 Line up: Yellow cake mix, egg, butter, marshmallow creme, peanut butter, sweetened condensed milk and white chocolate chips.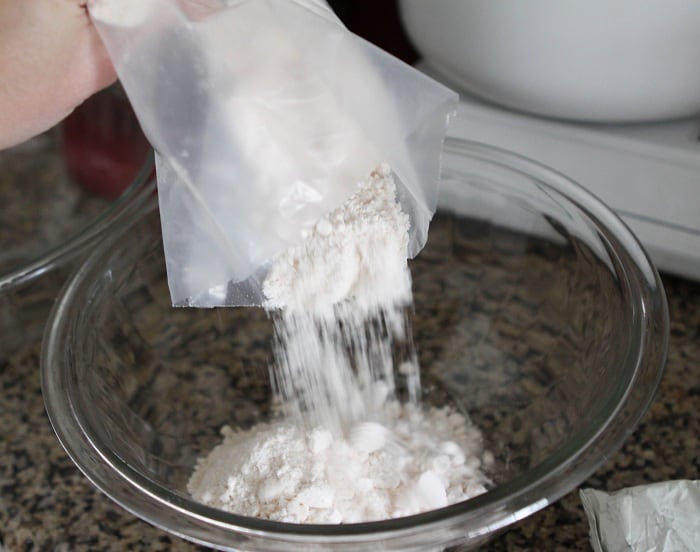 Add your cake mix to a large bowl.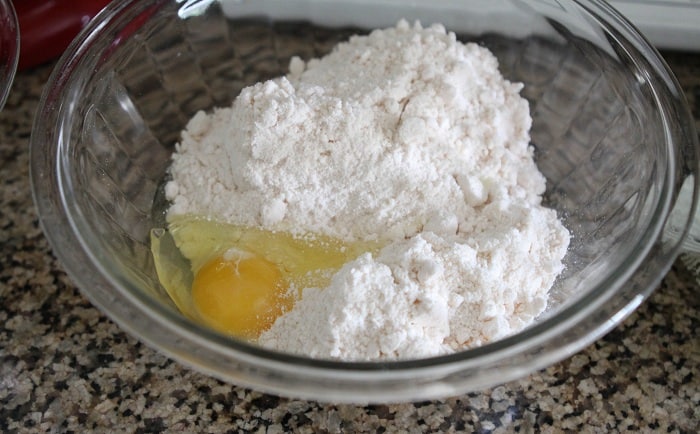 Add a pretty little egg.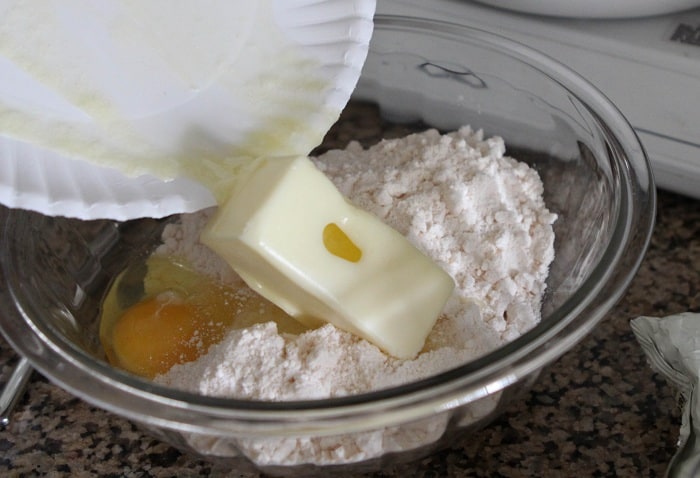 …and a softened stick of butter.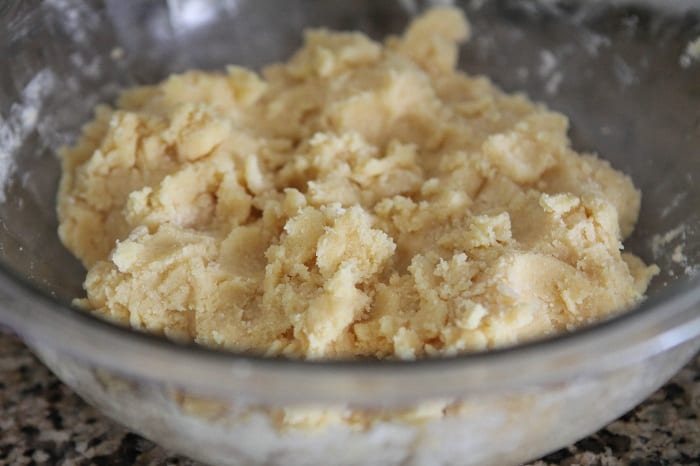 Mix, mix and mix. You can do this with your stand mixer or use your hands to get a dough like this.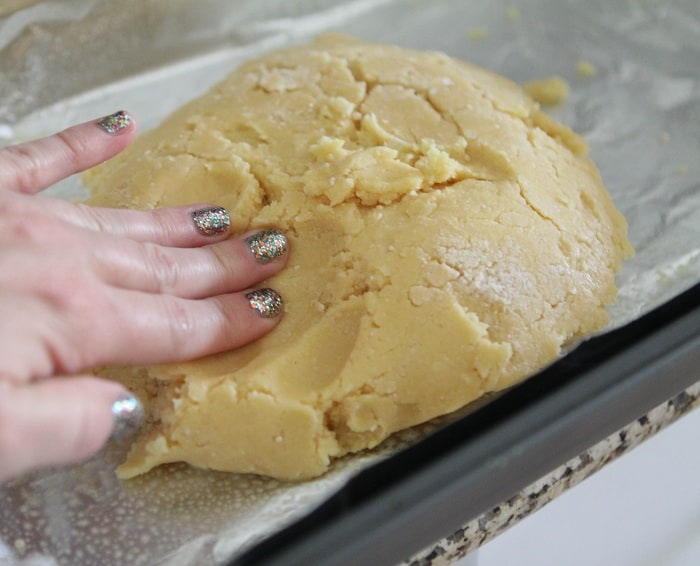 Press into a 9×13 inch baking pan. I like lining with foil so after it cools, I can pull the whole sheet out and cut into perfect little squares. Do you like my Sally Hansen sticker nails?! Lol. I like them but do not like that they only last about 4 days 🙂 Cute though!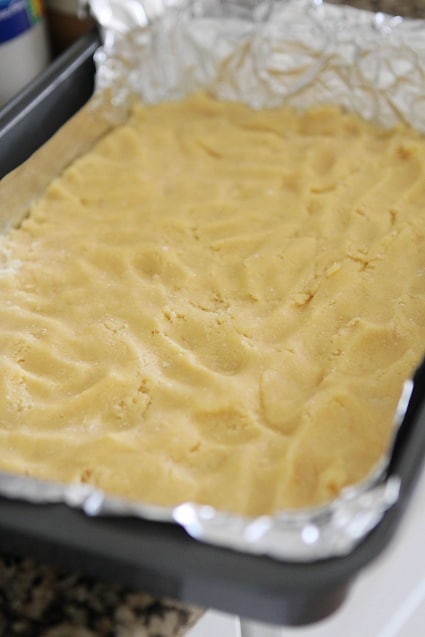 Press evenly throughout.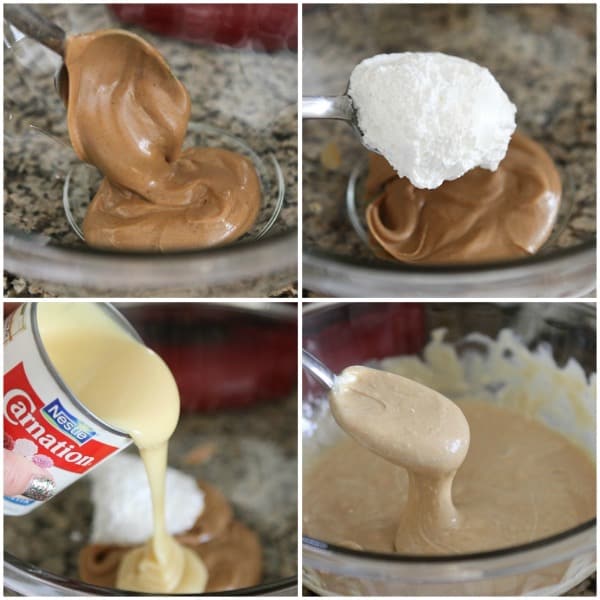 Time for the gooey fluffernutter topping. Place your peanut butter, marshmallow creme and sweetened condensed milk into a large bowl, mixing to combine. This is what turns caramel-like once baked. Mmmmm!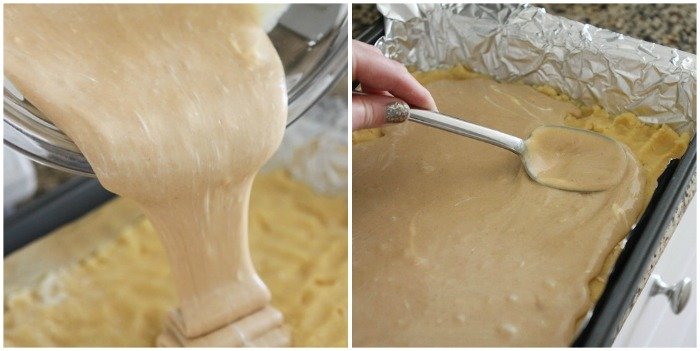 Pour it over your pressed crust. Definitely lick the spoon, it's worth it 🙂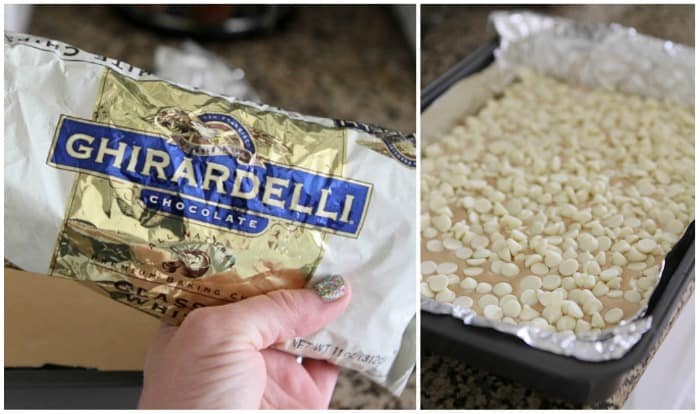 Pour a nice bag of white chocolate chips over top and bake 350 degrees F. for 23-25 minutes. Let cool completely and….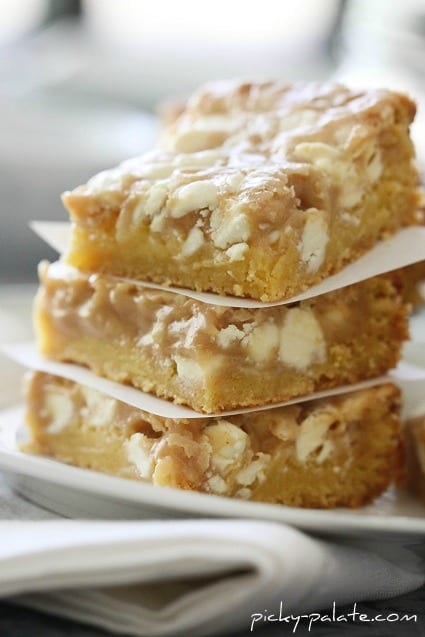 What you'll find are these gooey bars of deliciousness! Perfect for any occasion, Enjoy friends!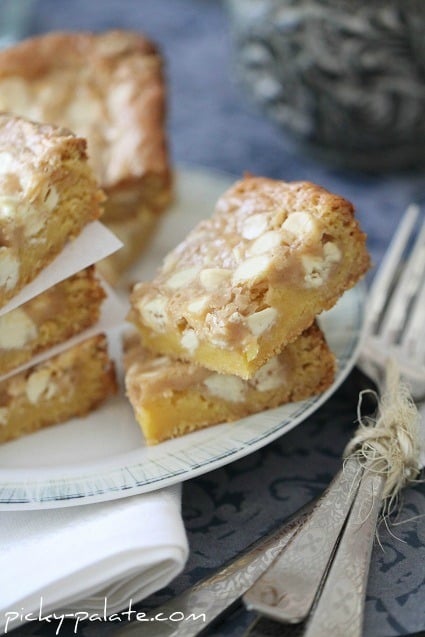 [ziplist]
Gooey White Chocolate Fluffernutter Cake Bars
1 box Yellow Cake Mix
1 large egg
8 tablespoons (1 stick) unsalted butter, softened
1/2 cup creamy peanut butter
1/2 cup marshmallow creme
14 ounce can sweetened condensed milk
12 ounce bag white chocolate chips
1. Preheat oven to 350 degrees F. and line a 9×13 inch baking dish with foil and spray with cooking spray.
1. Place cake mix, egg, and butter into a large bowl. Mix until well combined, will be the consistency of thick cookie dough. I used my hands towards the ends. Press dough into prepared baking pan.
2. Place peanut butter, marshmallow creme and condensed milk into a large bowl and mix until well combined. Pour over crust then top with white chips. Bake for 23-25 minutes, until cooked through. Center will seem somewhat jiggly, but will set up while cools.
3. Let cool completely, cut into squares and serve.
Makes 12 bars
______________________________
Have a great rest of your week and weekend! Come back soon 🙂