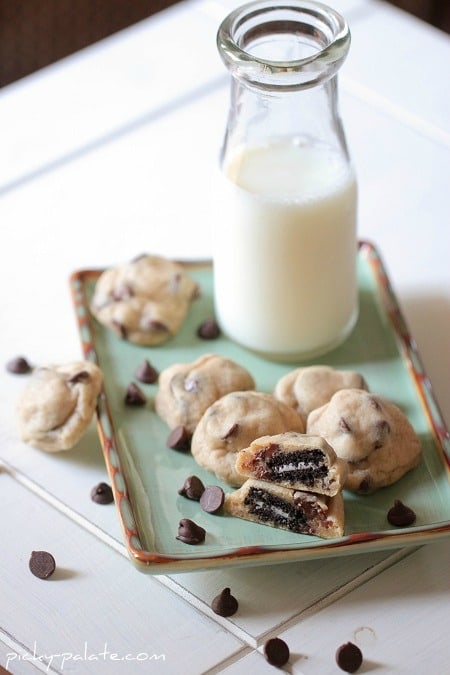 I know we have seen my Oreo Stuffed Cookies everywhere, but I made these this week and just had to share the Itty Bitty version!! They are bite size, teenie tiny and irresistible!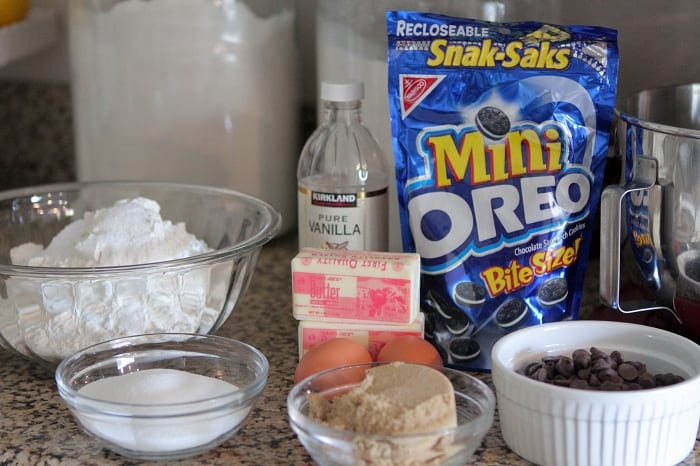 Here's your line-up. Go find a bag of Mini Oreo Cookies and you'll be ready to go!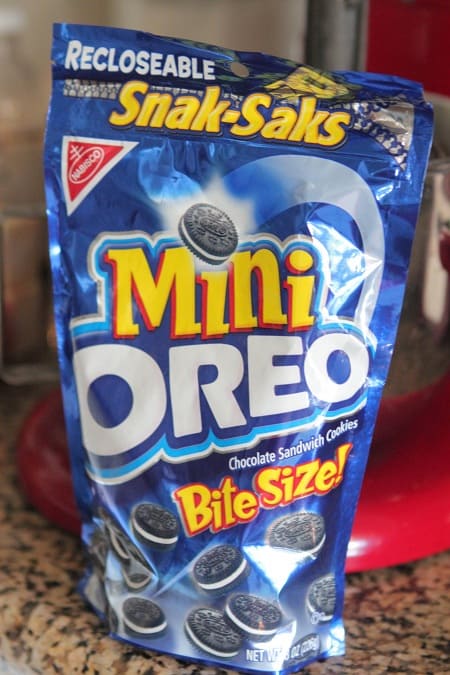 Here's what you are looking for, they make the cutest little chocolate chip cookies!!

Time to make the cookies. Cream your butter and sugars….add the eggs and vanilla mixing until well combined.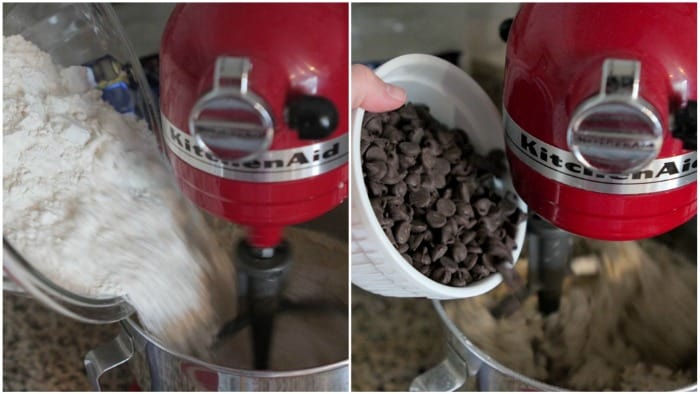 Add your dry ingredients then chocolate chips to the mix.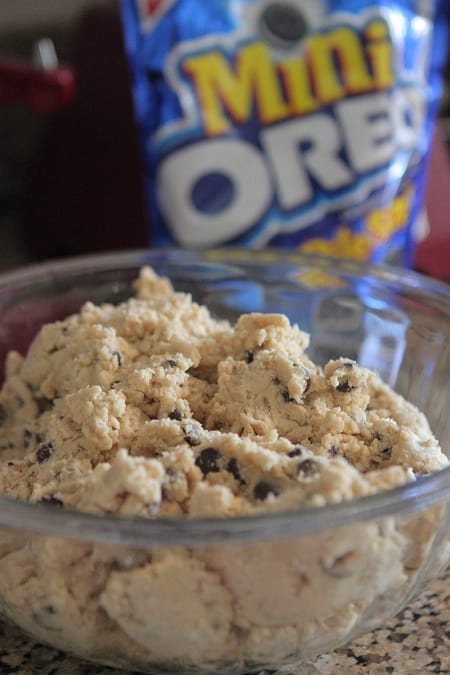 Now the fun begins 🙂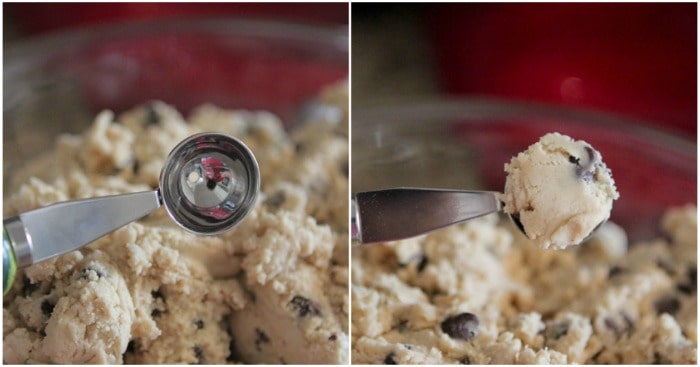 Since the mini Oreos are so small, I used my melon baller to scoop the dough, but a teaspoon would work just fine too.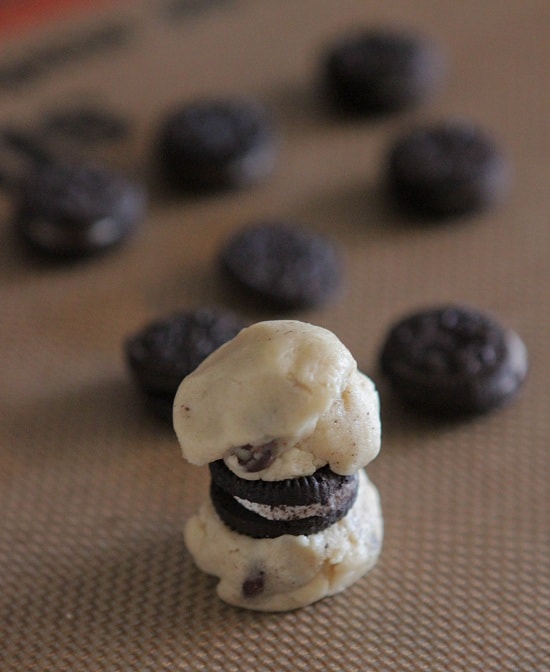 One scoop of dough on top, one scoop on the bottom.
How fun is this baking sheet of goodies!!
Once you get all the cookies with dough on both sides, pick them up….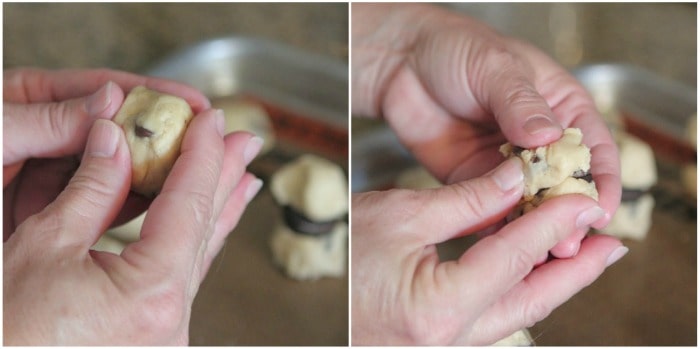 ….press dough around each Oreo.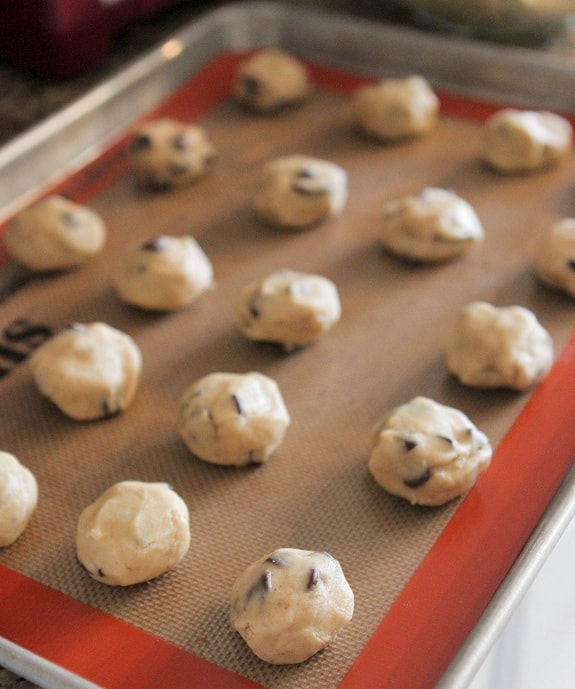 Perfect, now time to bake. 350 degrees F. for 8 to 10 minutes.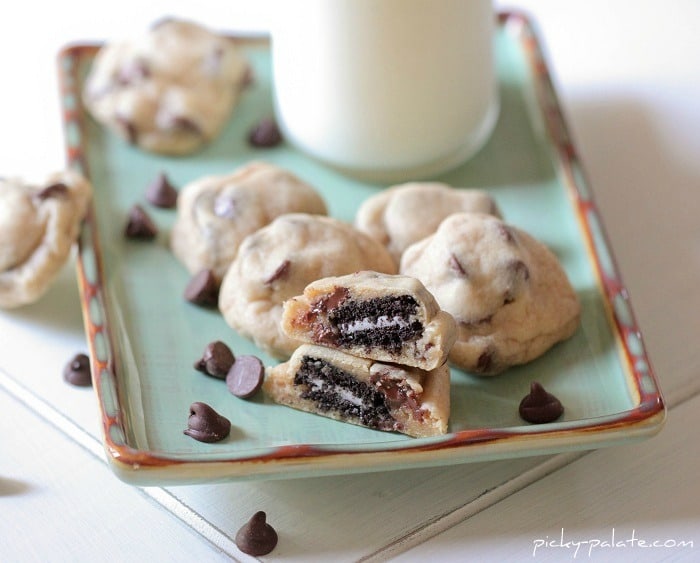 Oh yah 🙂 Not sure which ones I like better, the big fat ones or these! Enjoy friends!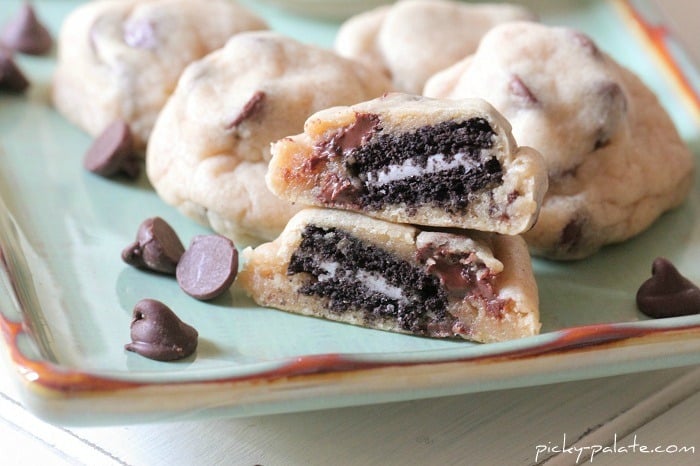 [ziplist]
Itty Bitty Oreo Stuffed Chocolate Chip Cookies
2 sticks softened butter
3/4 Cup packed light brown sugar
1 Cup granulated sugar
2 large eggs
1 Tablespoon pure vanilla
3 1/2 Cups all purpose flour
1 teaspoon salt
1 teaspoon baking soda
10 oz bag chocolate chips
1 bag Oreo Cookies, I used the double stuff
1. Preheat oven to 350 degrees F. In a stand or electric mixer cream butter and sugars until well combined. Add in eggs and vanilla until well combined.
2. In a separate bowl mix the flour, salt and baking soda. Slowly add to wet ingredients along with chocolate chips until just combined. Using a melon baller, or teaspoon, take one scoop of cookie dough and place on top of a mini Oreo Cookie. Take another scoop of dough and place on bottom of Oreo Cookie. Seal edges together by pressing and cupping in hand until Oreo Cookie is enclosed with dough. Place onto a parchment or silpat lined baking sheet and bake cookies 8-10 minutes or until cookies are baked to your liking. Let cool for 5 minutes before transferring to cooling rack. Serve with a tall glass of milk, enjoy!
Makes 5-6 dozen itty bitty cookies