FYI….for those who do not wish to see these posts, they will no longer be showing up in your regular RSS feed. Sorry for the inconvenience. Forgot to have them removed for my Fun Friday non-foodie posts, sorry 🙂


Can a girl have too many bangles? I think not 🙂 Stella & Dot makes some of the most beautiful bracelets and bangles that I have gotten my hands on, no kidding. So excited to share these beauties with you, let's take a look at some of my favorites.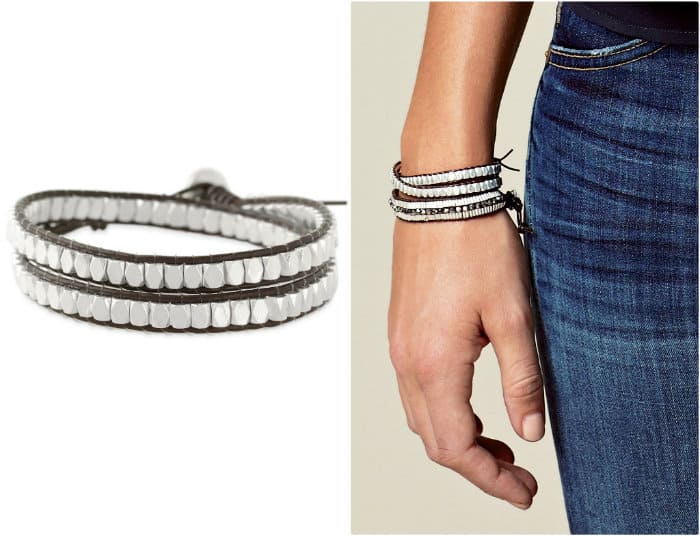 This Nugget Wrap Bracelet needs to be mine soon. I love how it looks with jeans. Casual but so cute and shiny. It's on my wishlist for sure.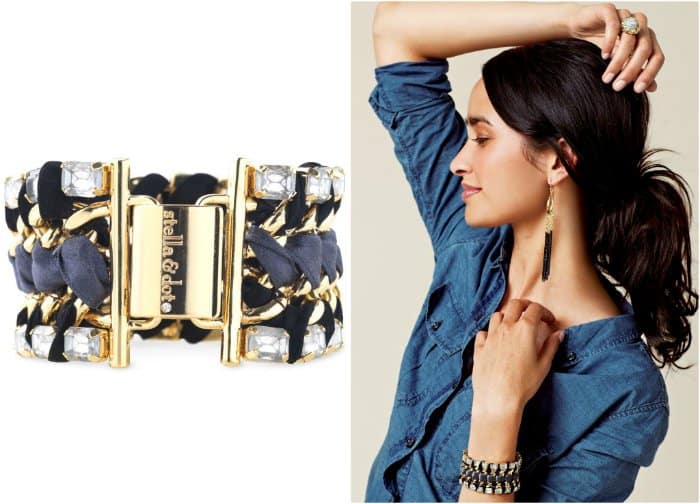 Another gorgeous bracelet on my wishlist is this Tempest Bracelet. How cute is it? The gold clasp and the details are incredible. Love that it can be worn beautifully with a casual denim shirt. Cute cute cute! Love the Lillith Fringe Earrings the model is wearing too. I am in trouble, lol!
I put together this fun outfit that would go perfect with the Tempest Bracelet. Love the denim and black together with gold accessories. I added the Bianca Tassel Necklace and the Soiree Studs in Gold to complete the look.
This Renegade Bracelet is my new favorite bracelet. I just received it last week and I wear it about every day. I get compliments on it wherever I go. It is shiny and stunning. There are the sweetest details around the entire bracelet. This is one that is so much prettier in person.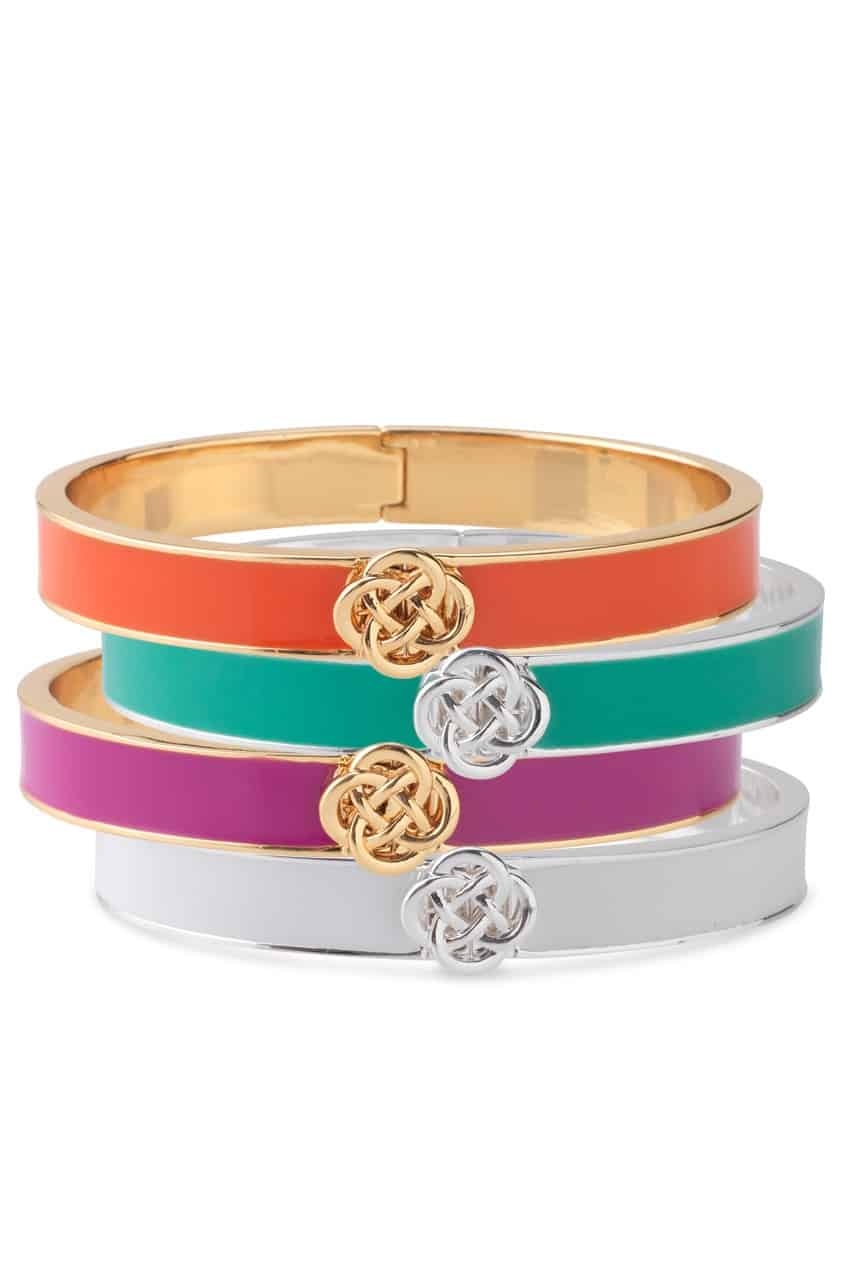 I just received my first Lindsay Bangle and love it! I started with the Orange one and look forward to collecting all of them. The colors will make any outfit complete.


Here are those fun Lindsay Bangles along with the Eleanor Bangles and the Carrie Bangles. The color of these are too fun. I can imagine my Christmas list already, lol! Aren't they fun?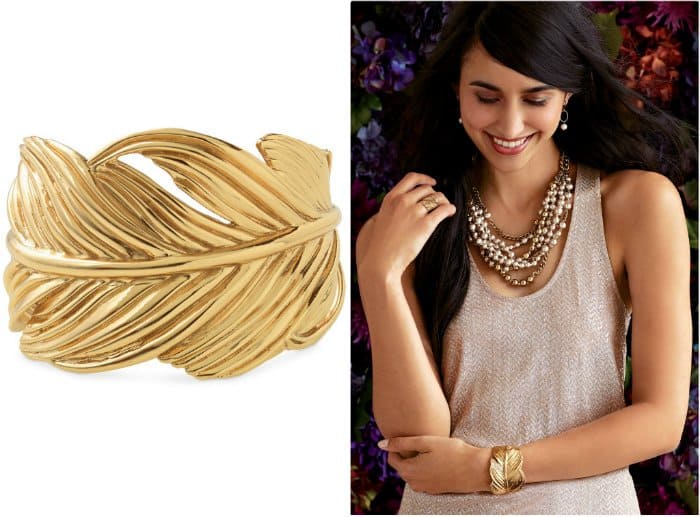 Oh boy, I've had my eye on this Secret Garden Cuff for a while. Simple but stunning. The model's Lucia Necklace is quite amazing too don't you think?!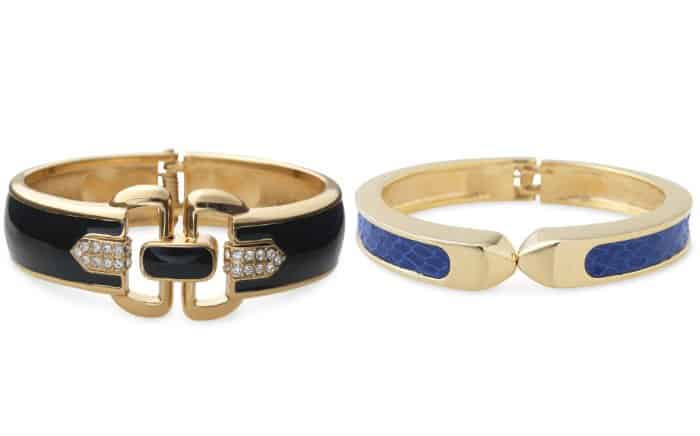 The Duchess Bangle and Emerson Bangle are two pieces that look so great on. Fancy them up for a night on the town or even wear with your favorite casual outfit. That's what I love about all of these pieces, you can dress them up or down and still look completely fabulous 🙂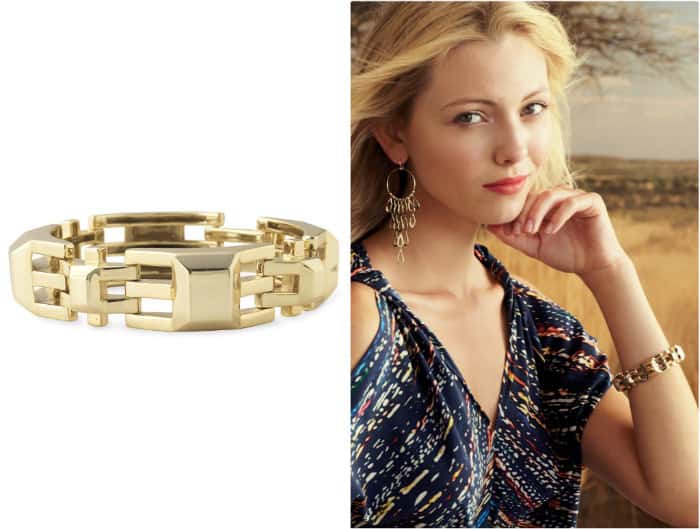 The Luxor Link is a classic gold bracelet that looks so pretty. Love it paired with the Tigris Earrings too! I just got the earrings last week and I can tell you they are lovely 🙂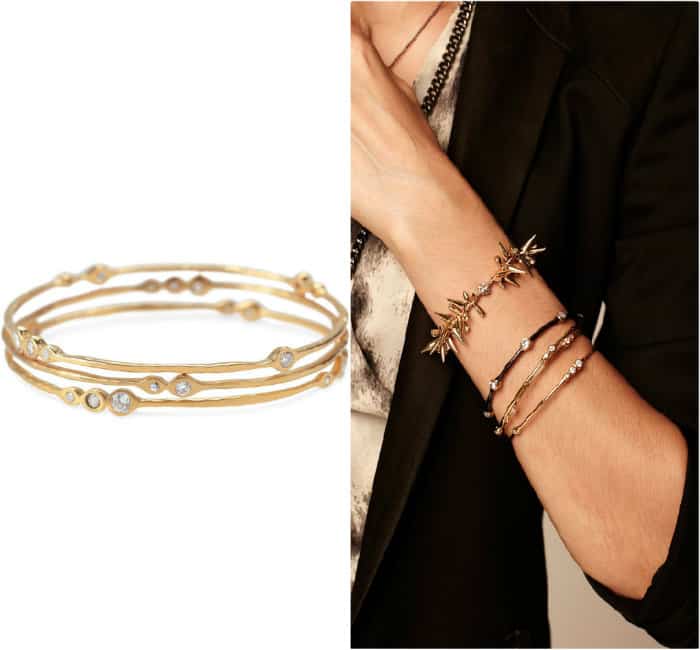 Last but not least are these fun Devi Bangles. I LOVE how they look with the Renegade Bracelet, I just got them literally yesterday and they are even more beautiful in person…..and as of last night they just went on sale for Labor Day along with the silver ones! Don't miss out on this offer! Lots of other great jewelry on sale, so be sure to check out the Labor Day Sale!
_______________
Cookie Giveaway
I will be randomly choosing 5 winners who place an order today that will win a little sweet package of my Oreo Stuffed Chocolate Chip Cookies shipped right to your door. Your cookies will come in something similar to the picture below.
Make sure you are shopping my trunk show, "Jennifer Flake to be eligible for the cookies, it will say that at the top of your page." I will see your orders come through, but feel free to leave a comment here if you place an order just so we are sure. US residents only.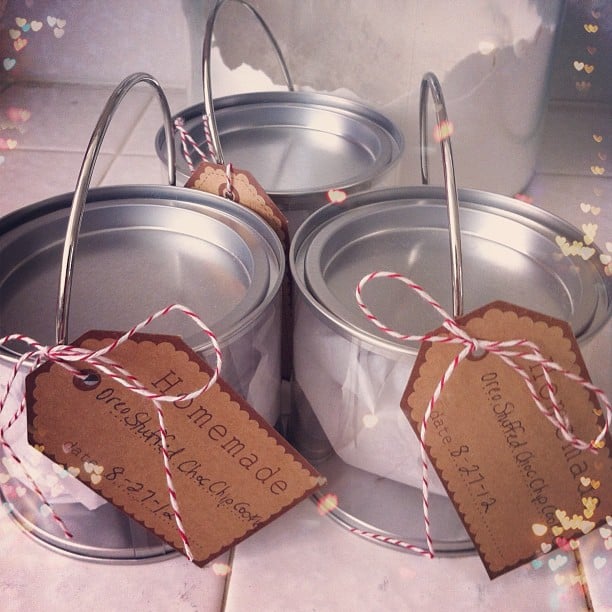 Winner will be chosen via Random.org and will be notified by email. Winner will have 48 hours to return email to claim the cookies. I am planning on mailing the winners their cookies on Tuesday September 4th unless I go into labor. In that case it will be the following week 🙂
_________
I LOVE being a Stella and Dot Stylist by the way, if you love gorgeous jewelry and earning free jewelry…. and think it would be fun sharing it with your friends, please email me and I'll tell you all about it. I've had the best time and I just started 🙂
xoxo
Jenny