It was an absolute dream dining at Club 33 at Disneyland Park. So excited to share my experience at Club 33 Disneyland Resort!
Club 33 Disneyland Park
This was one of those experiences I will never forget. I was lucky enough to join a Club 33 Member for a lunch experience that blew my Disneyland loving mind. Let' start from the beginning.
Be sure to check out my posts Best Food at Disneyland Park all Year Round and Best Food at Disney California Adventure Park All Year Round. Follow Disney Hungry on Instagram for Disney tips and Best Eats at Disney Parks!
Club 33 Doorbell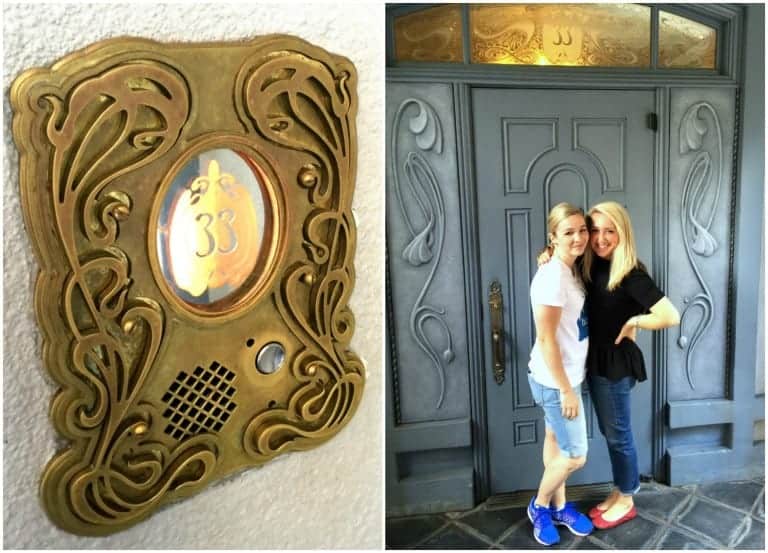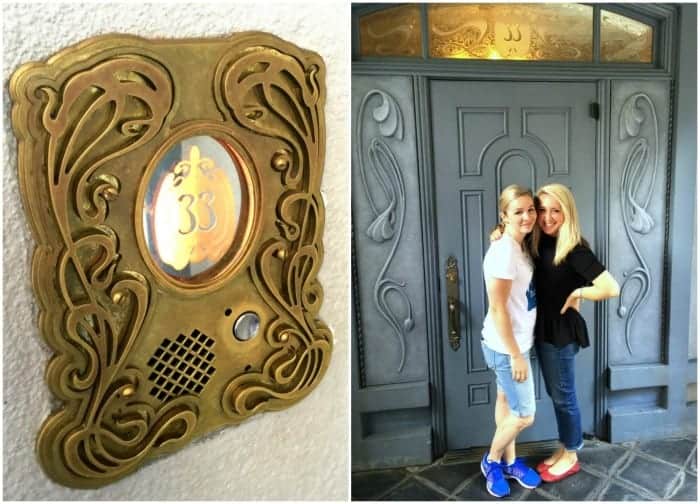 I shared this experience with my Sister-In-Law Kacie. She is a major Disney fan as well. We were like little kids in a candy shop! This is the door to get into the lower level of the club. You have to ring that fancy doorbell above to get checked in.

Club 33 Lobby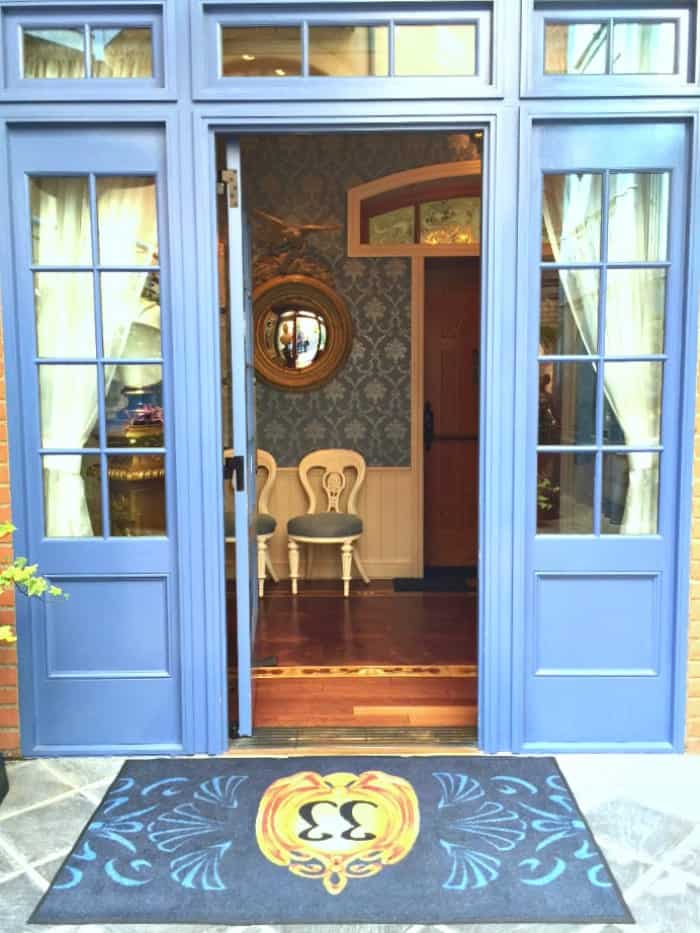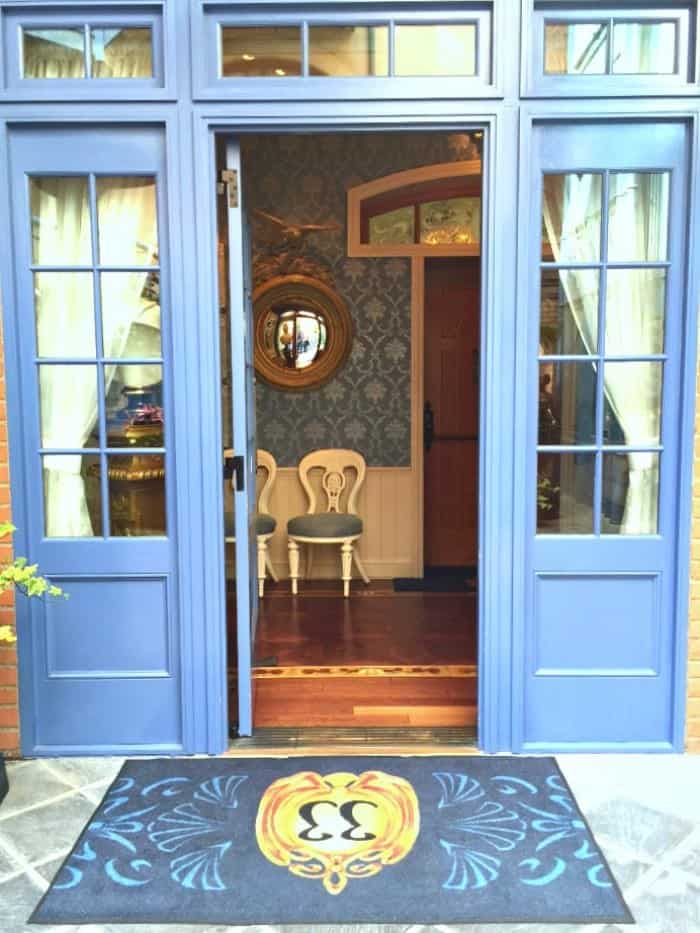 You walk through a little lobby that takes you out into a courtyard.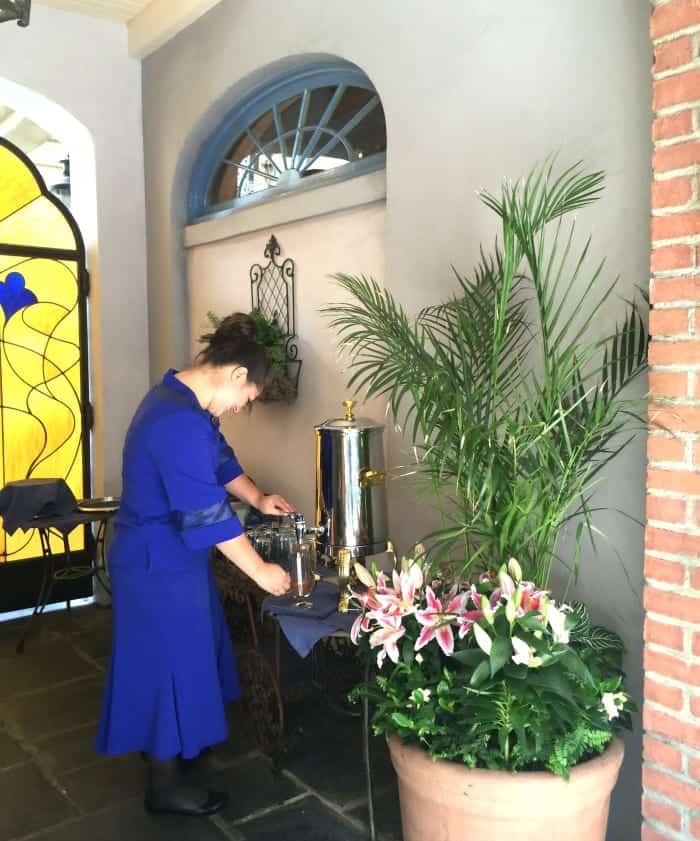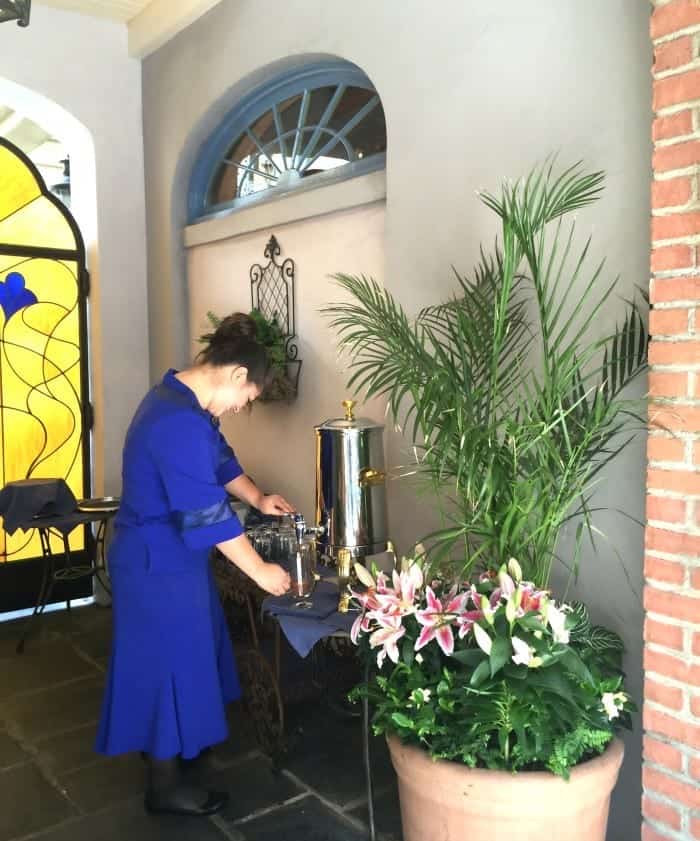 The Cast Member asked us if we'd like hot chocolate before walking up to the club. Oh my gosh it was like the best hot chocolate ever. Depending on the time of day you come in, there's other drink options available. As we were leaving I saw that they had Honey Limeade as the drink. Mmmm!!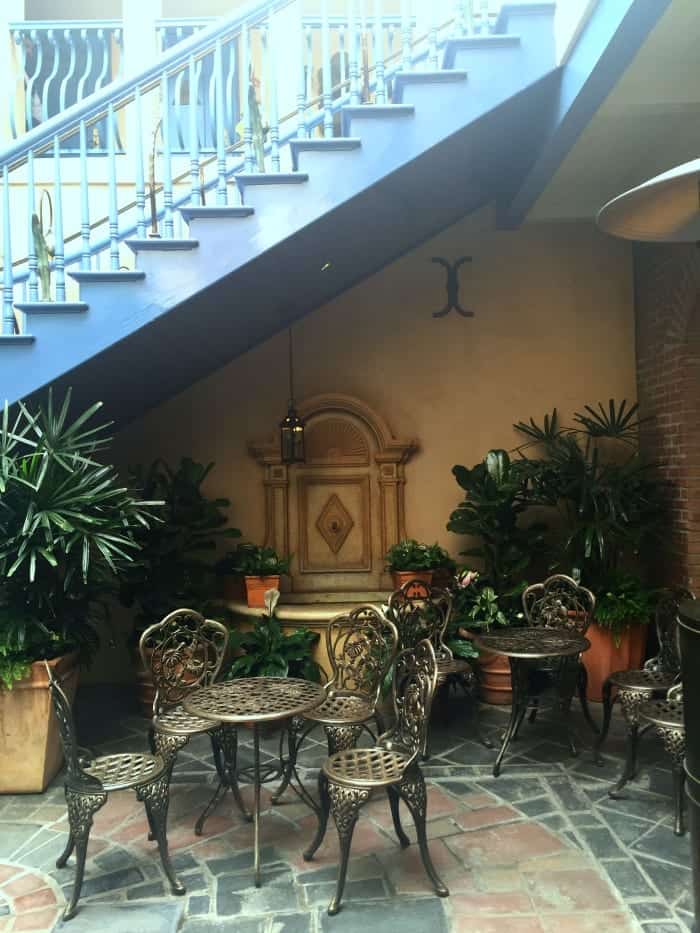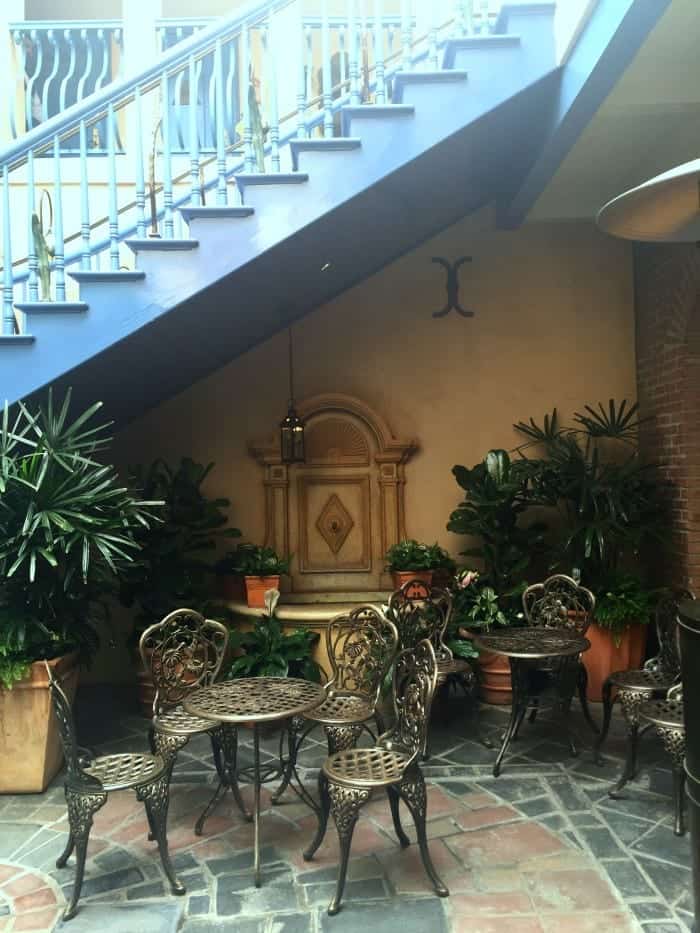 As you walk out of the lobby, this cute little sitting area is to the right.
Tinkerbell Lantern Club 33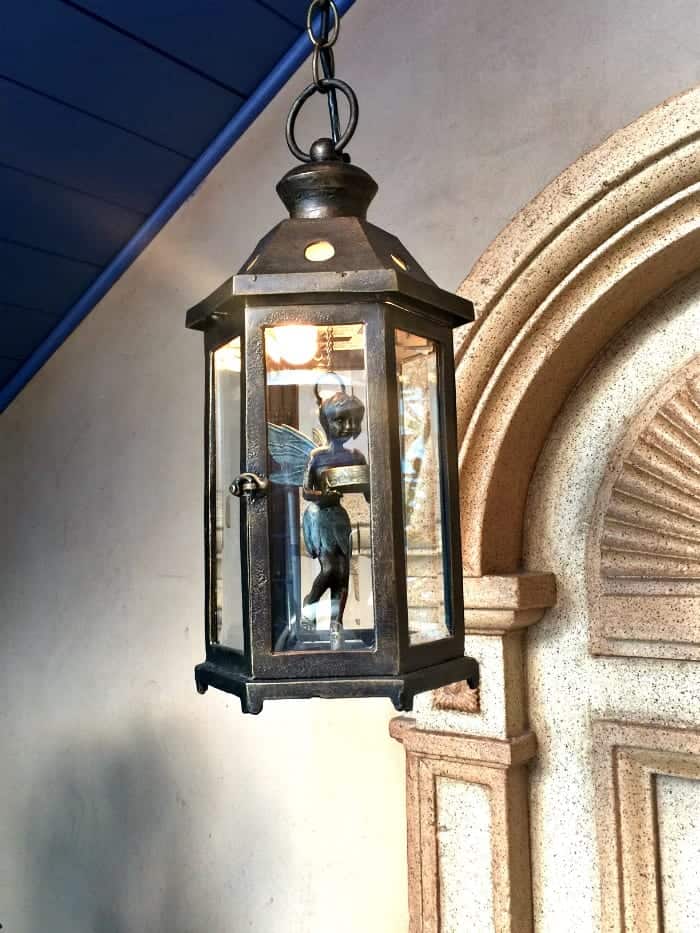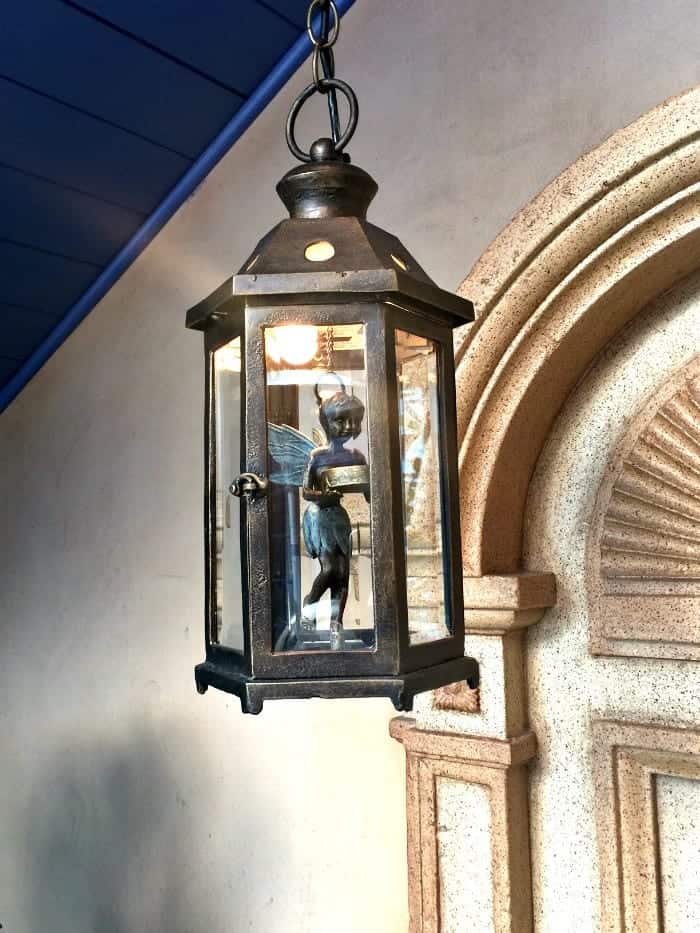 Tinkerbell hangs over a water feature in this sweet lantern. Love this!!!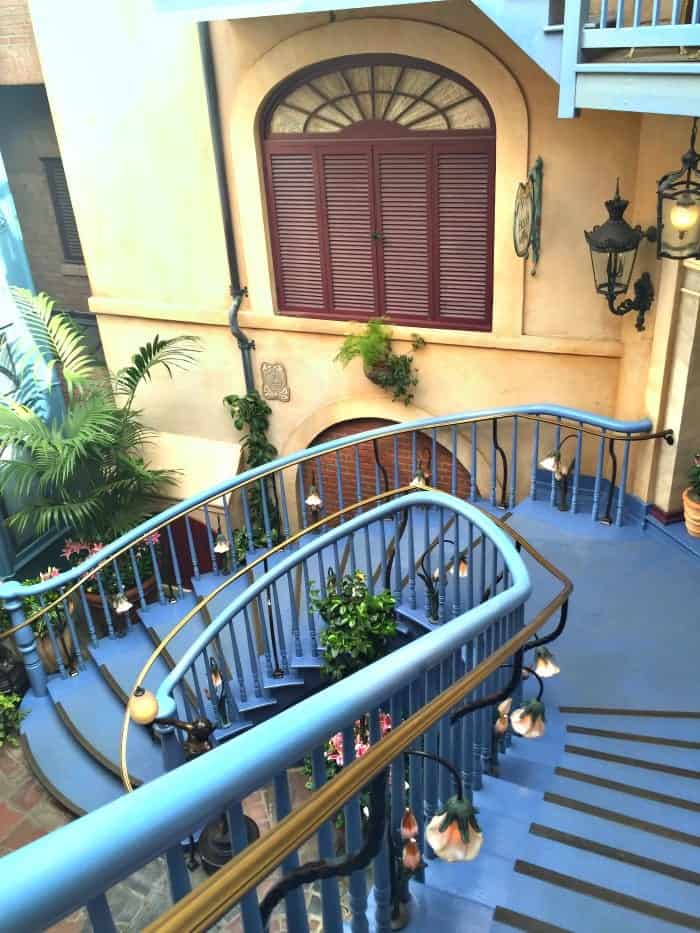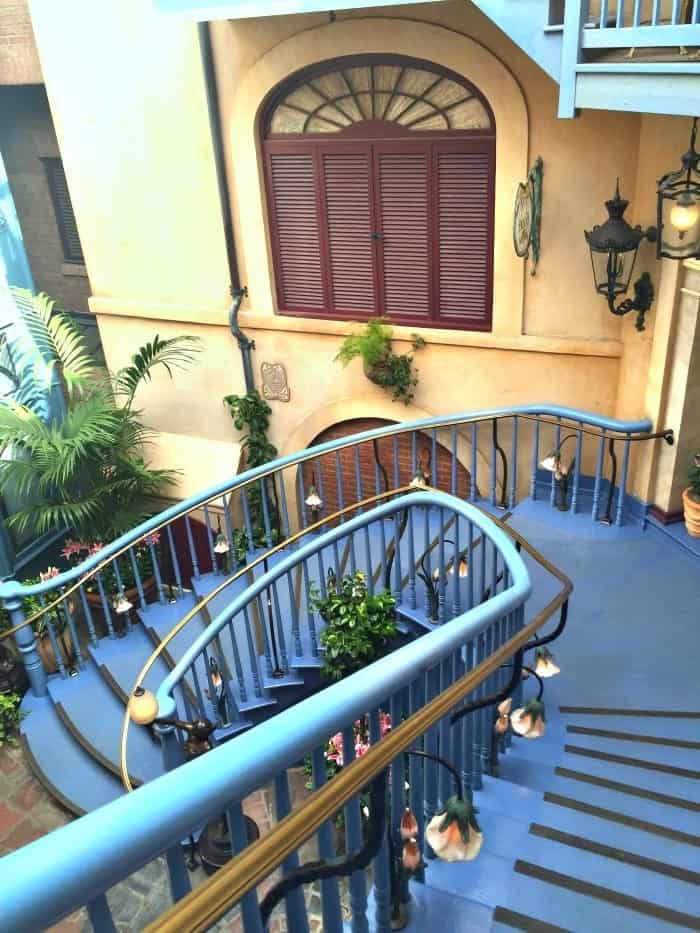 To get up to the club, you either take this grand blue staircase or you can take an elevator.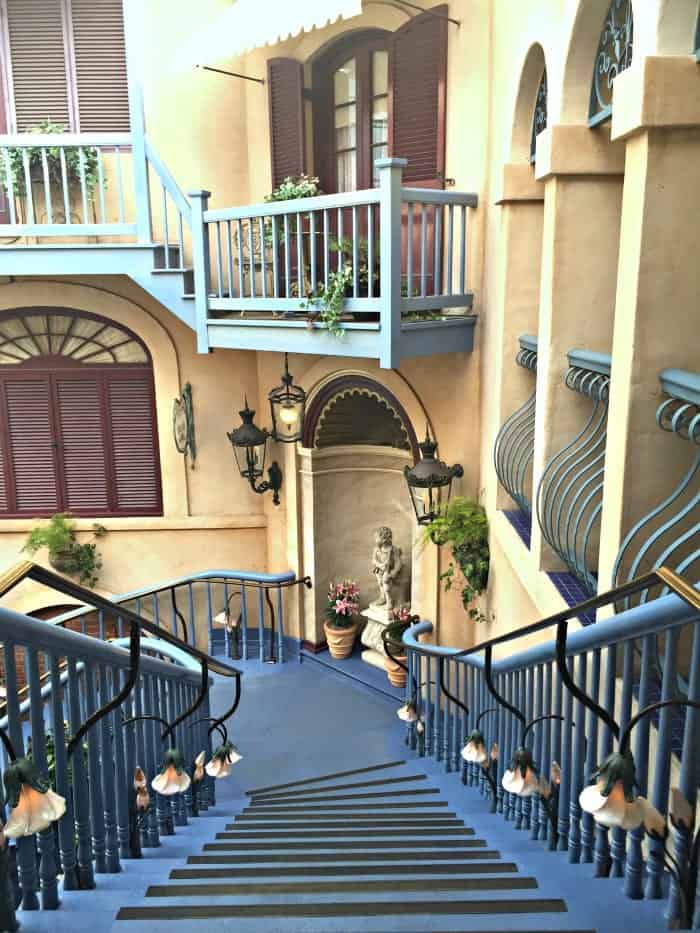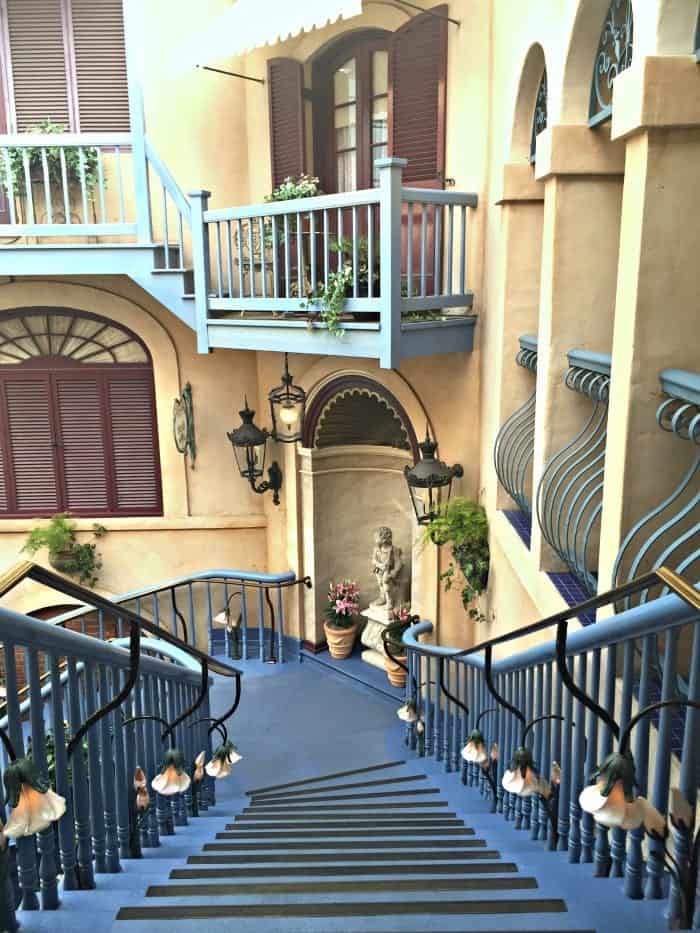 Almost there!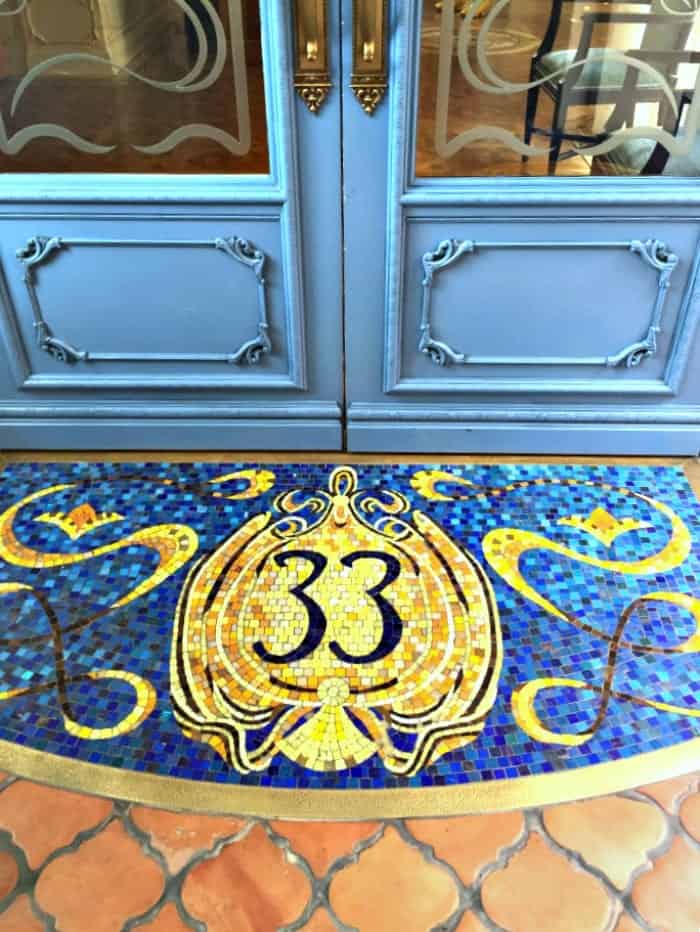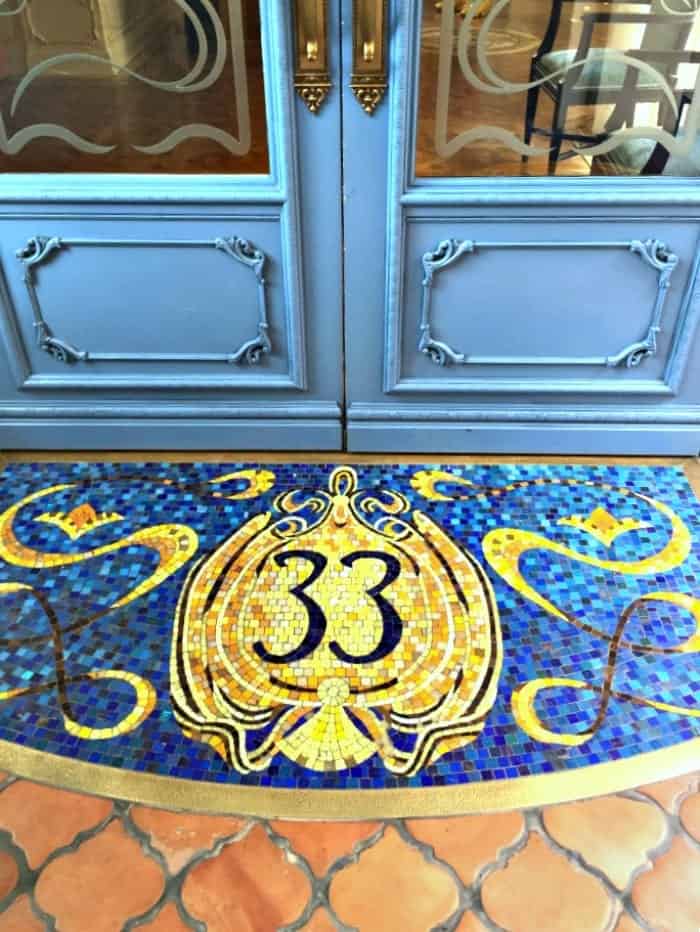 You are greeted with this beautiful mosaic Club 33 tiled floor and lovely blue doors.
Mickey and Minnie Mouse Club 33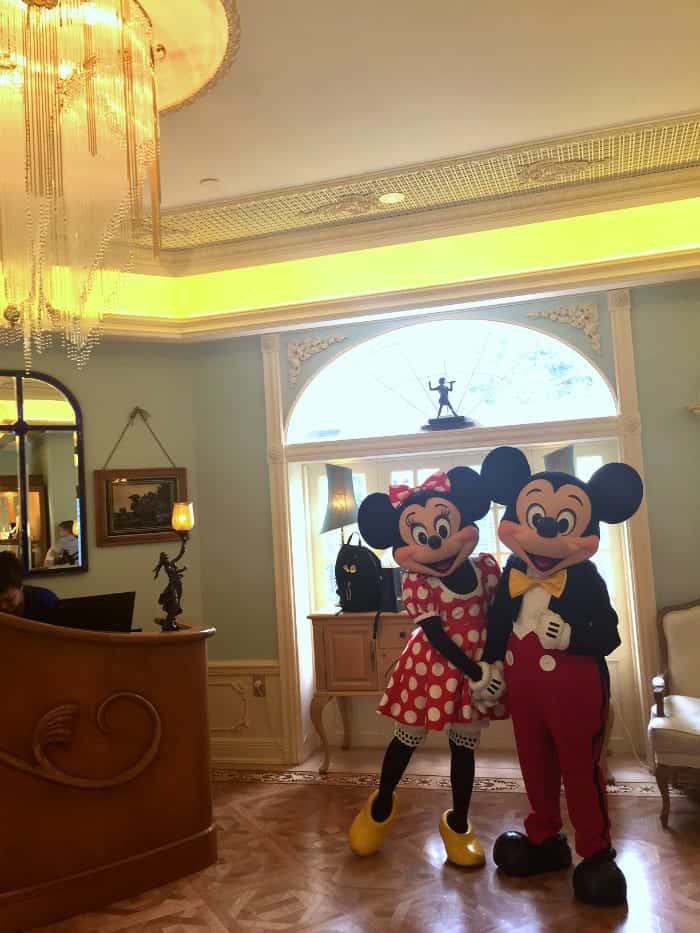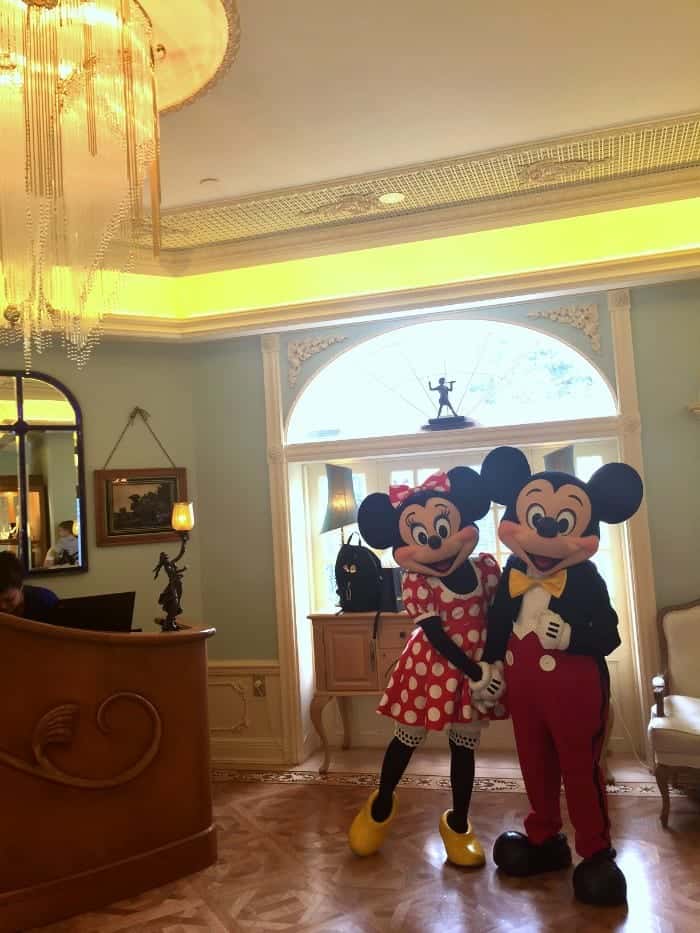 We ran into these two cuties before we left!
Club 33 Merchandise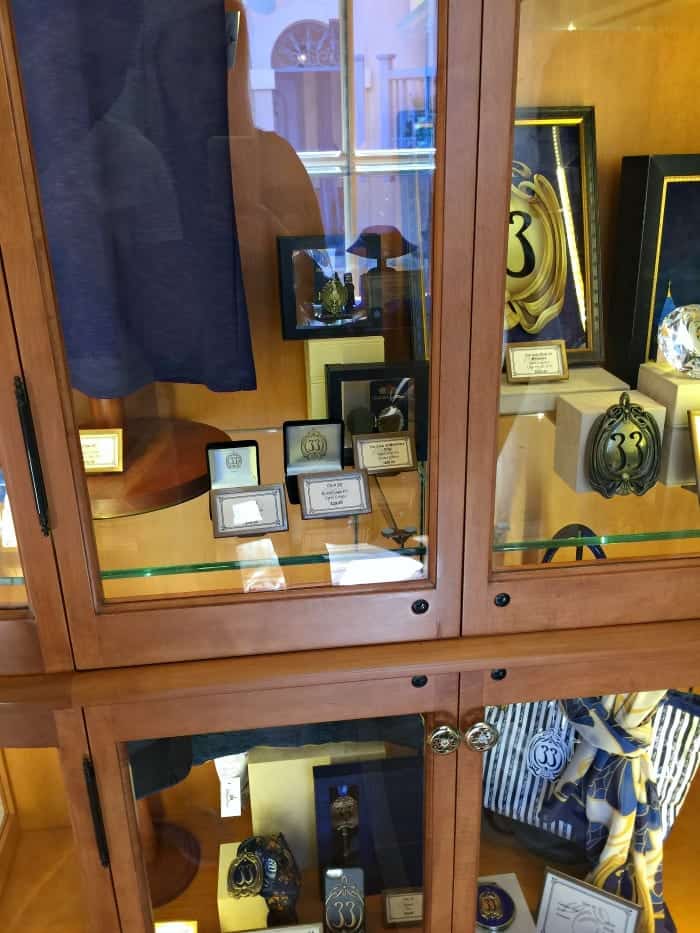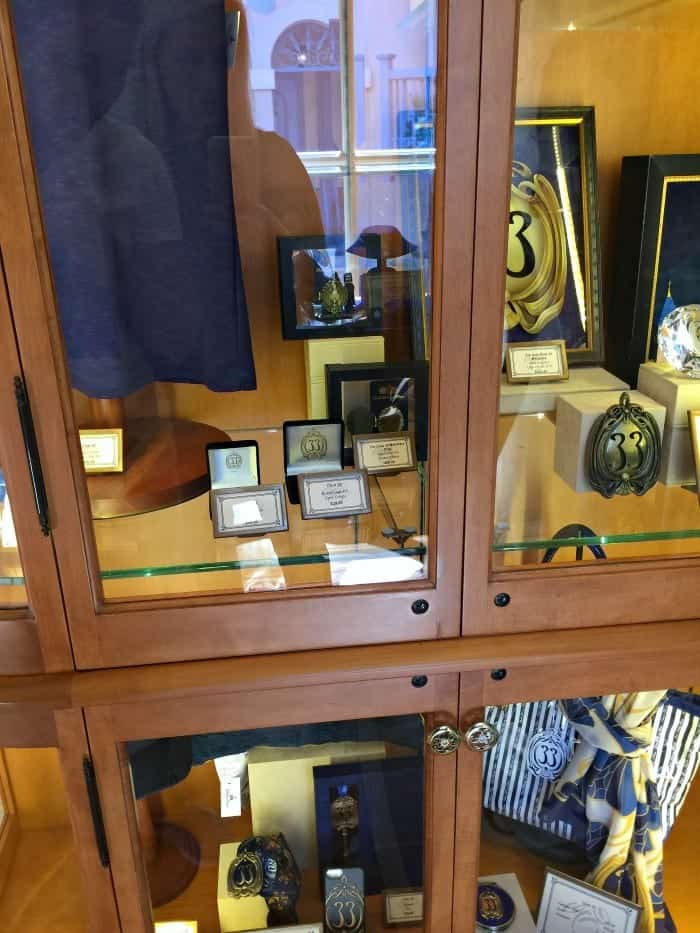 Inside this case is all kinds of Club 33 merchandise for sell. There were numerous pins, a hat, shirt, scarf, bag, paper weight, compact and even high end jewelry and watches on the other side in a separate case. So fun to look at!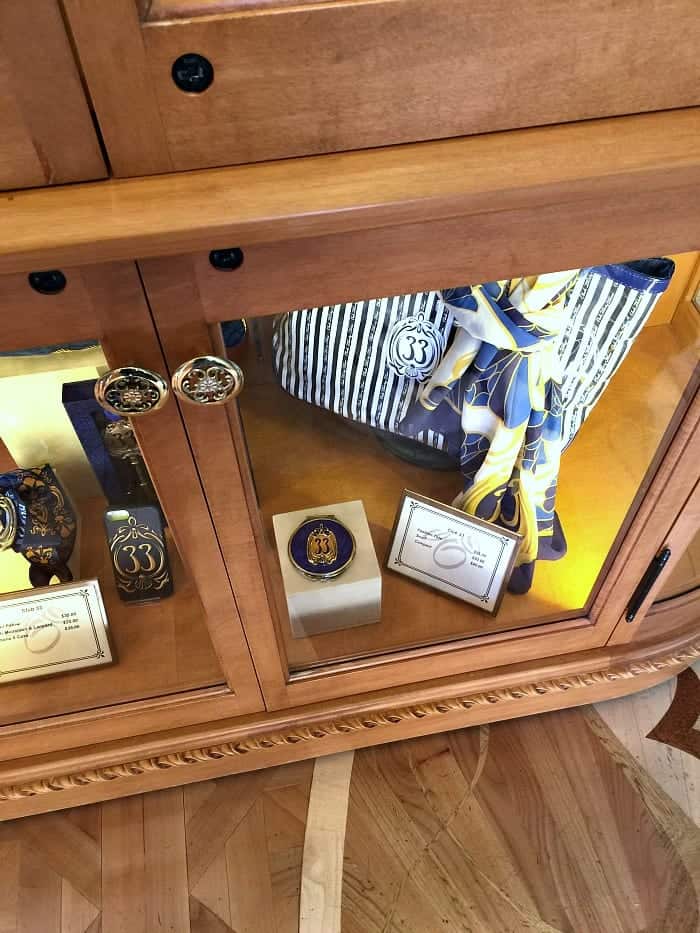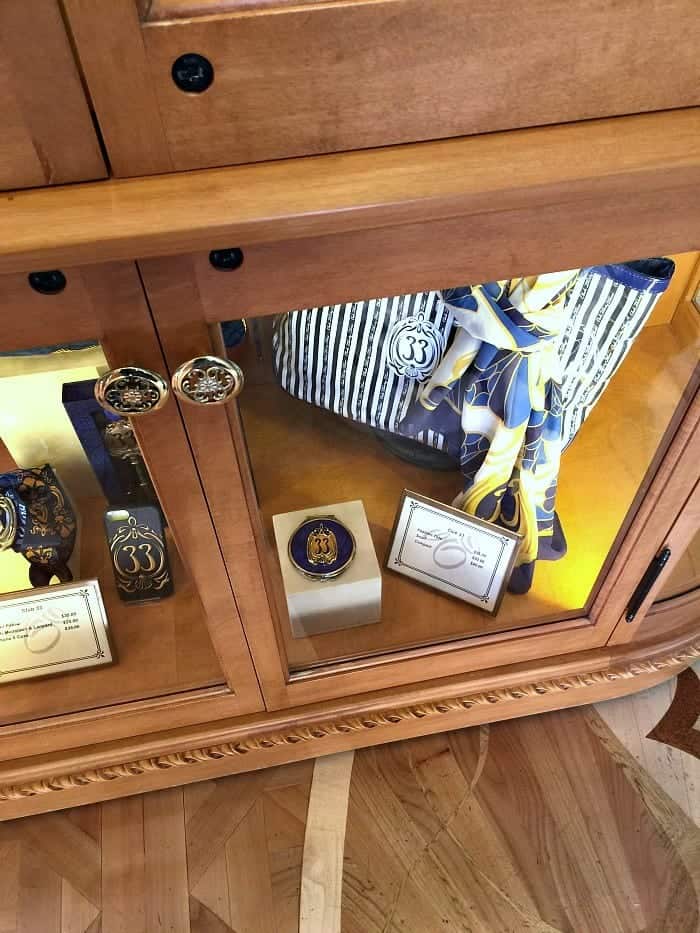 There's the little Club 33 Compact, scarf, bag and it looks like an iPhone case too. Most of the things in this case ranged from $20-100ish.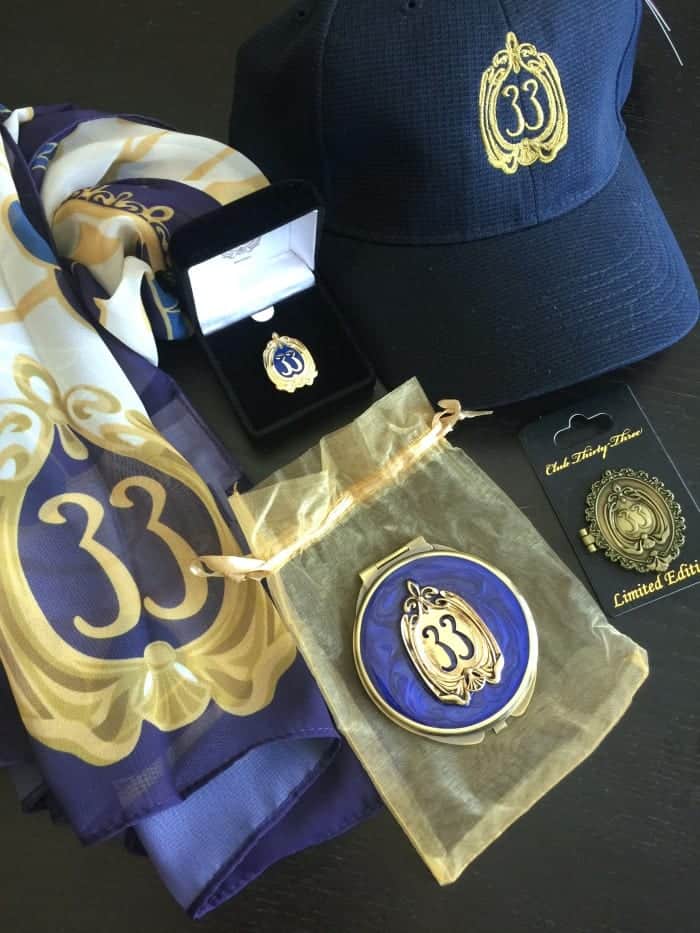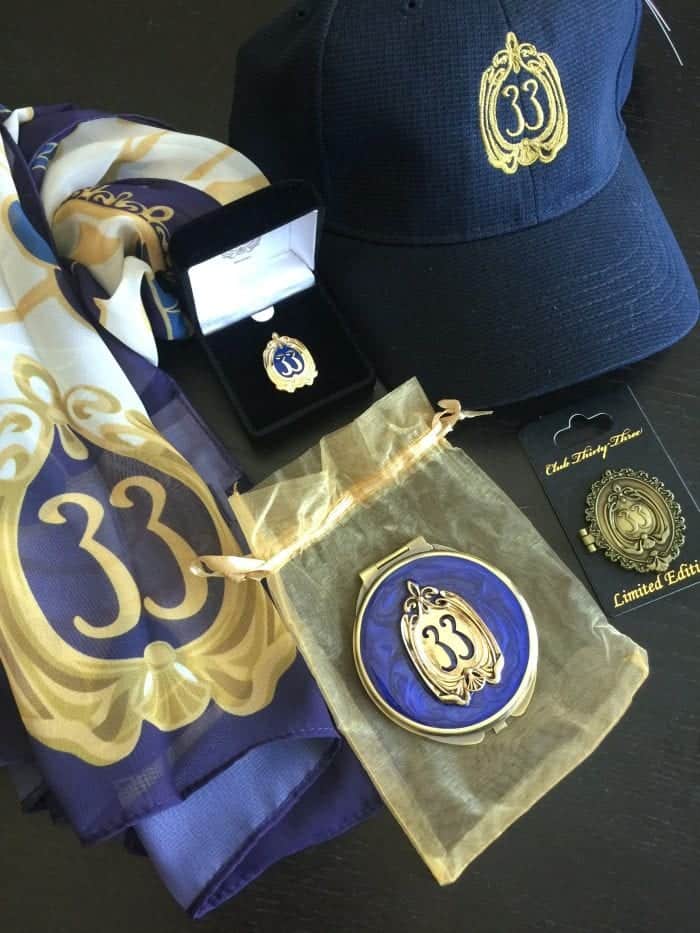 I picked up the Club 33 scarf, baseball hat, two pins and a compact for my purse 🙂 So fun!!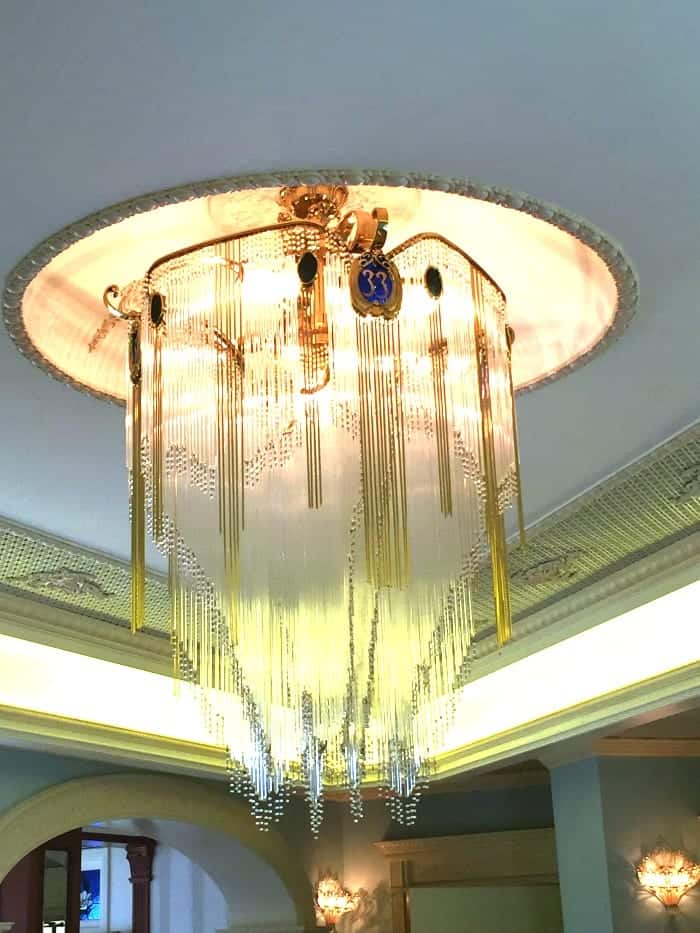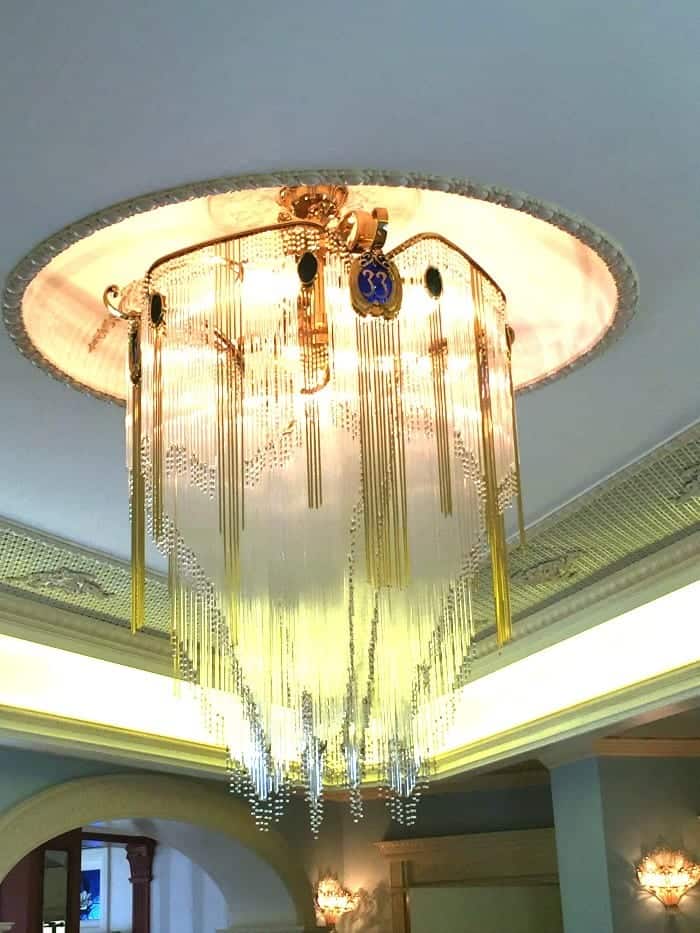 The beautiful chandelier above the Club 33 entrance. Very pretty in person.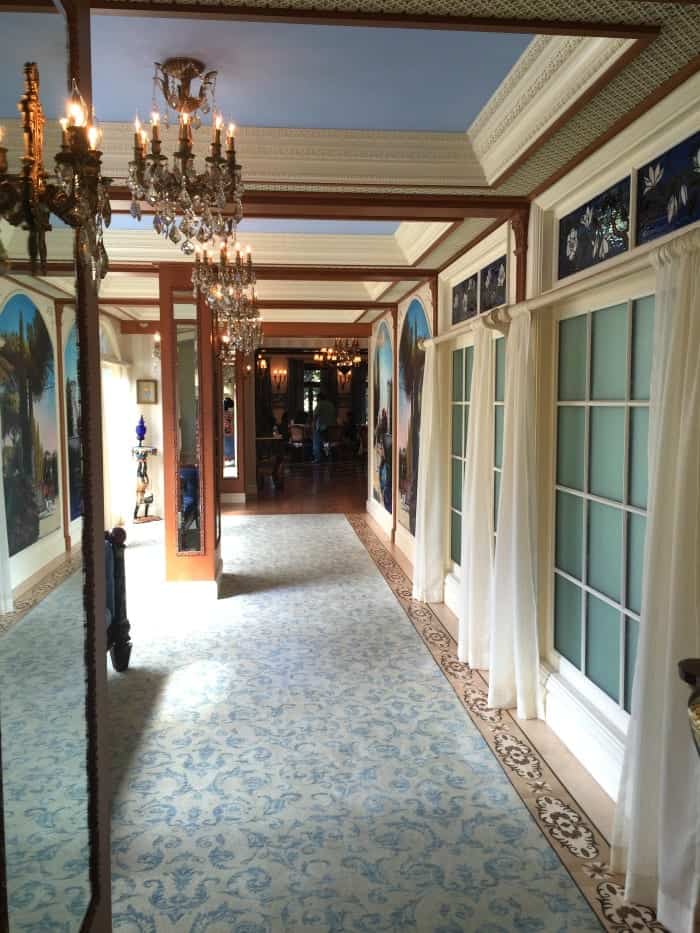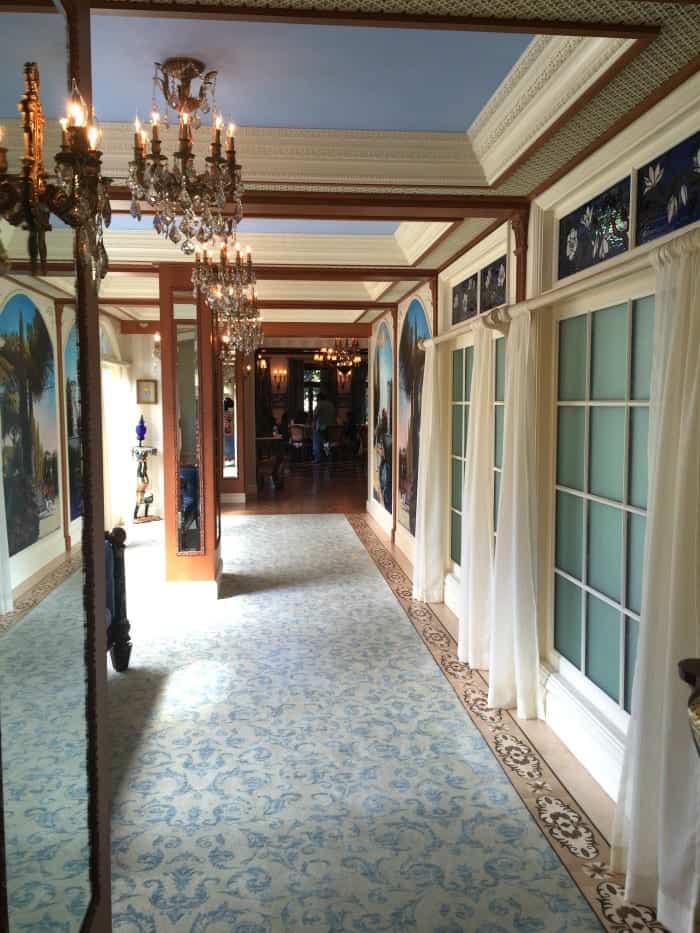 If you are standing at the check in counter upstairs, this hallway is to your right. This takes you into the Club 33 dining room where you are served a 5 or 6 course meal.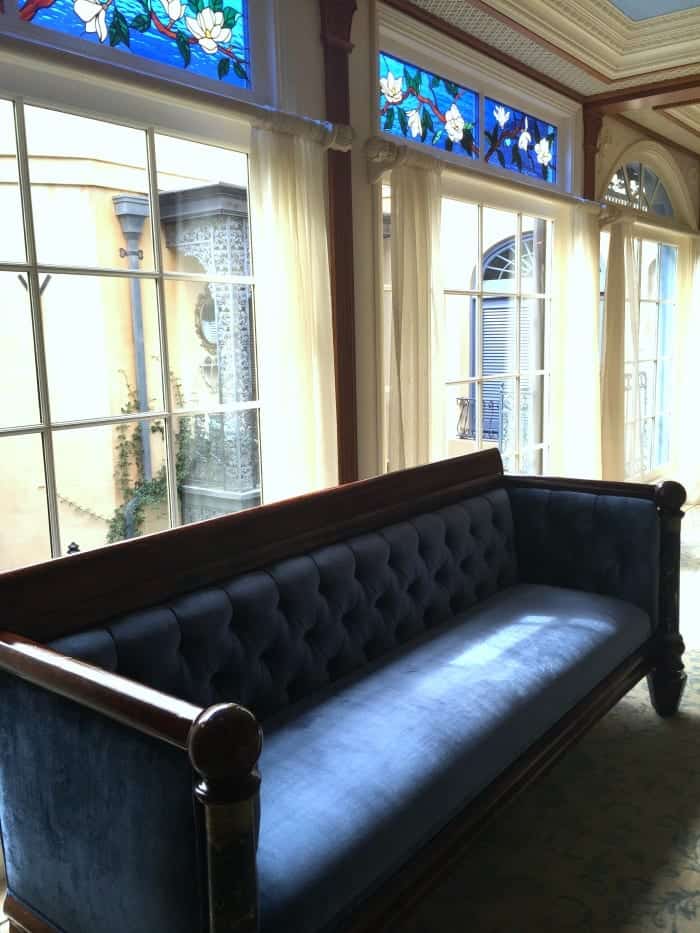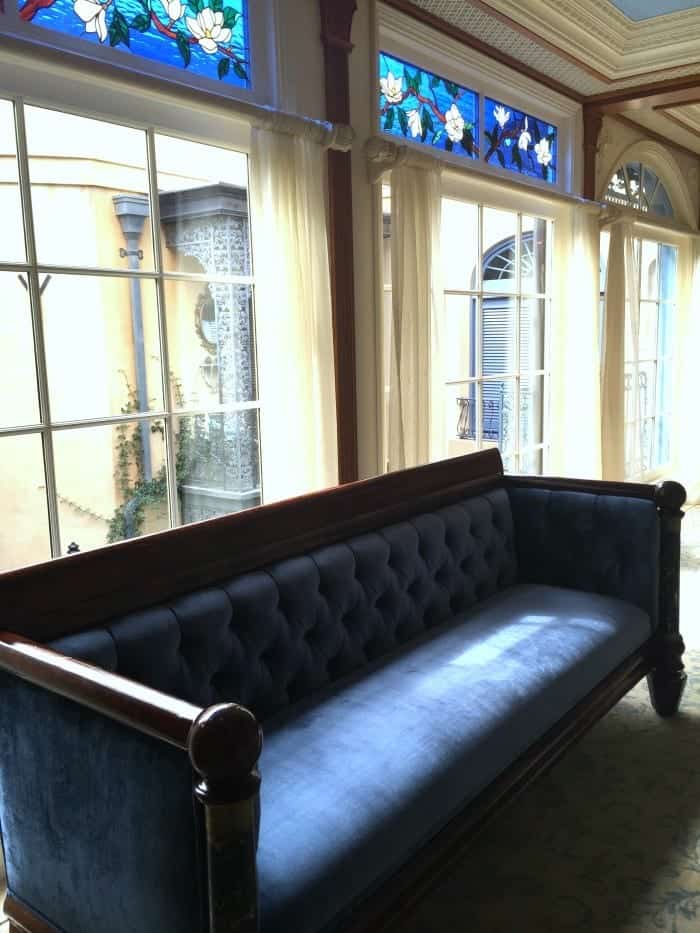 This sofa!!!
Club 33 Artwork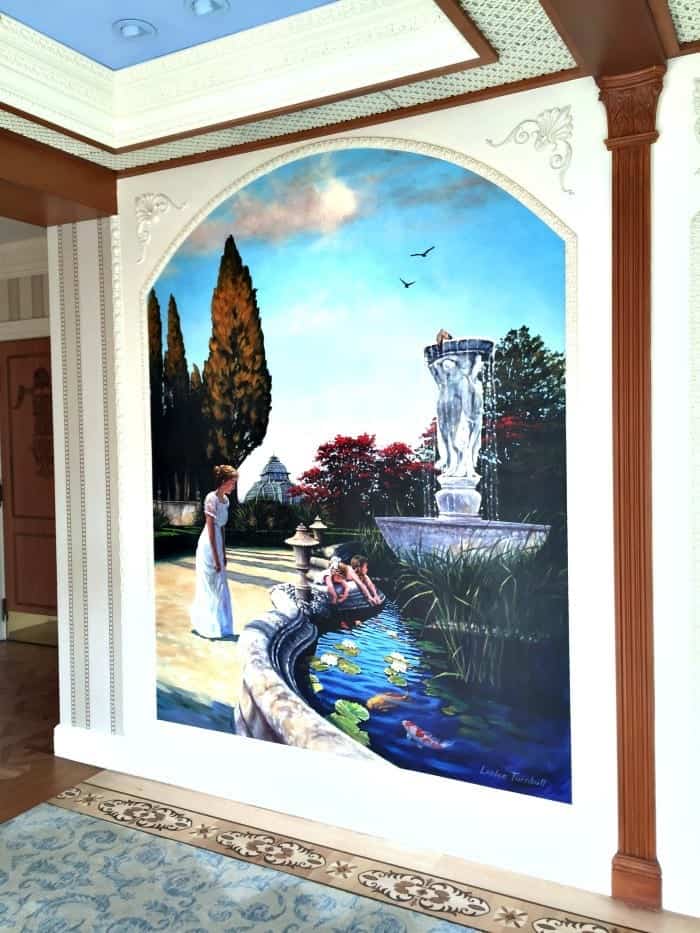 Beautiful murals on the walls of the hallway leading into the dining room.
Club 33 Dining Room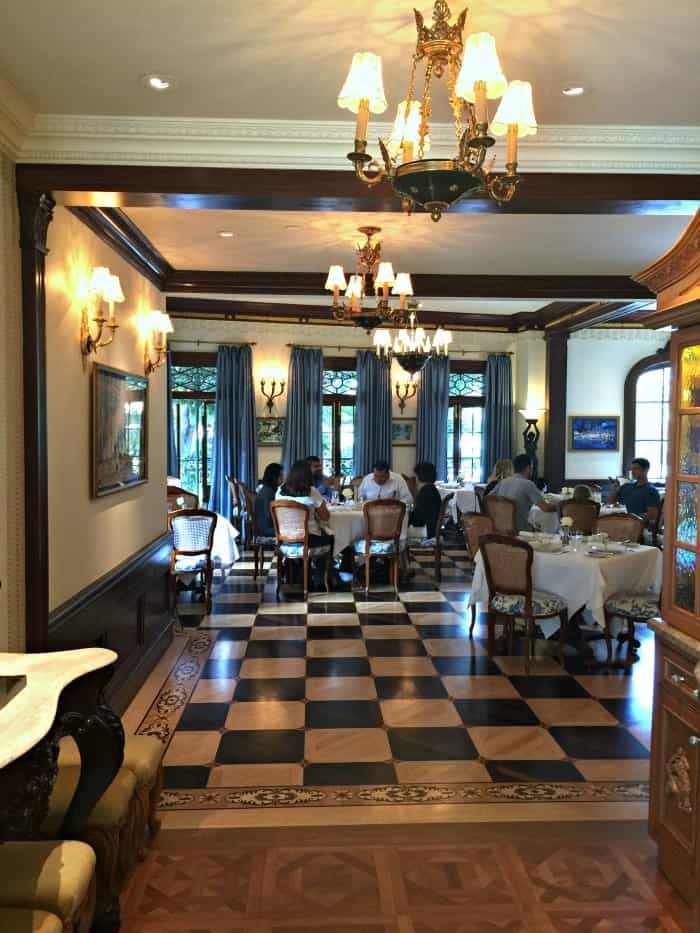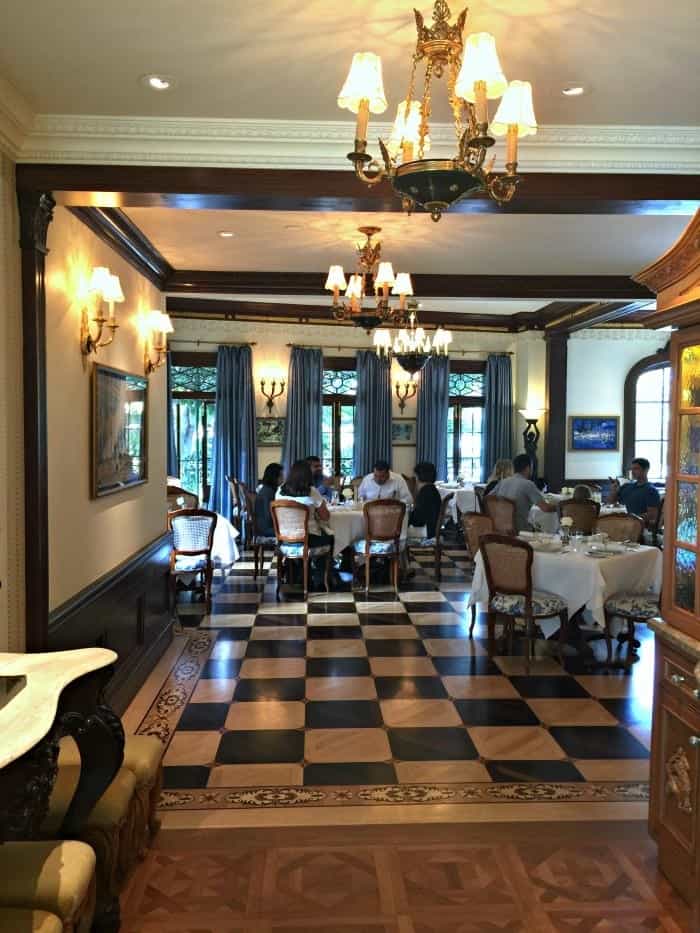 Here's a glimpse into the main dining room. Love those checkered floors! The whole atmosphere and decor reminded me of scenes of the Titanic ship with Kate and Leo. Loved it!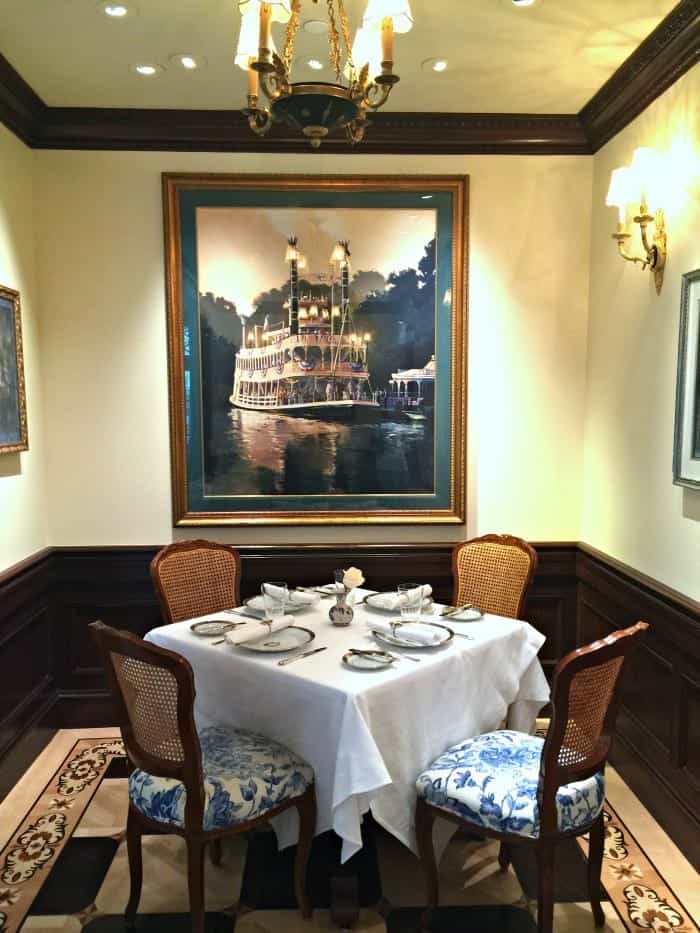 A little side table in the dining room.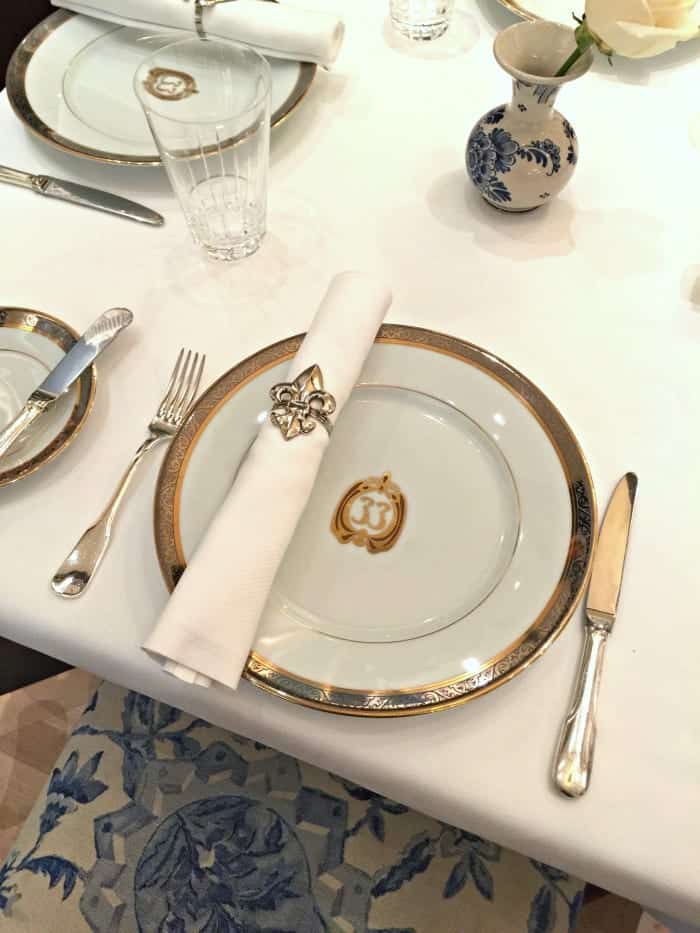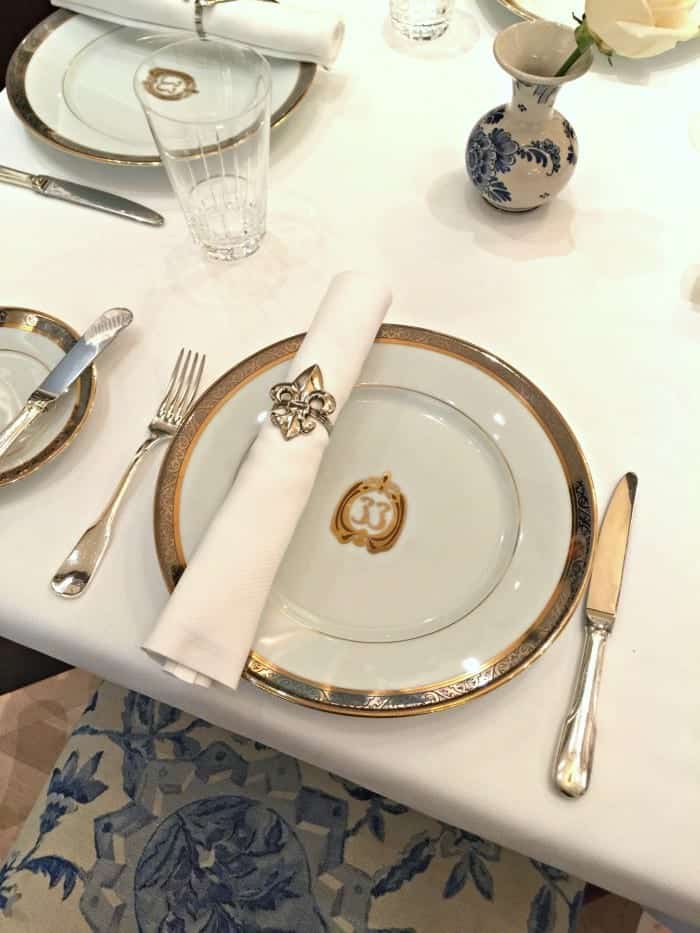 Look at this place setting!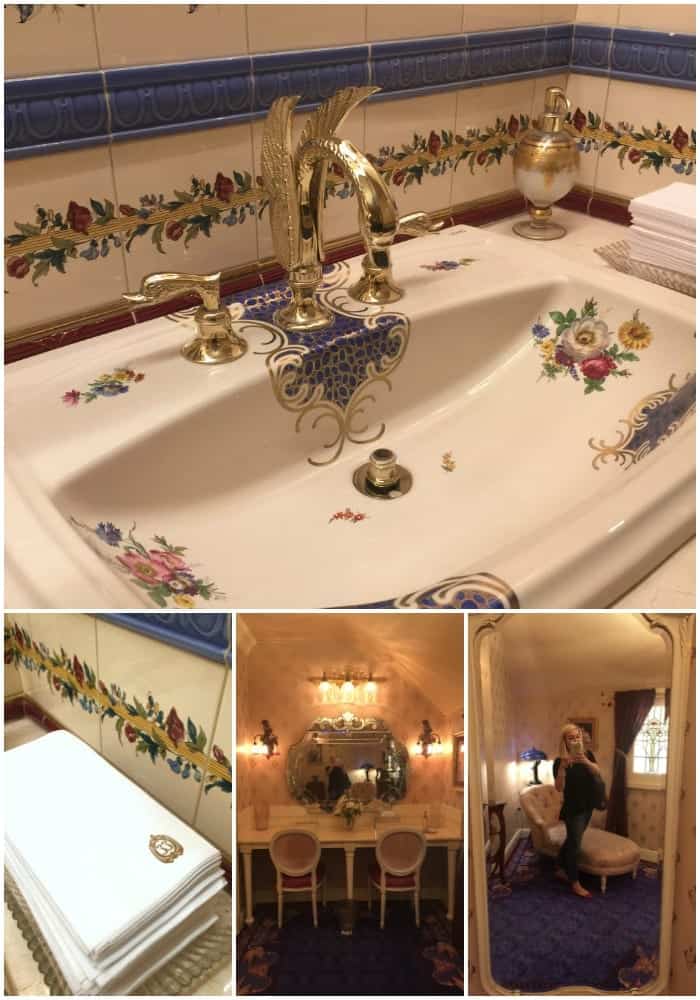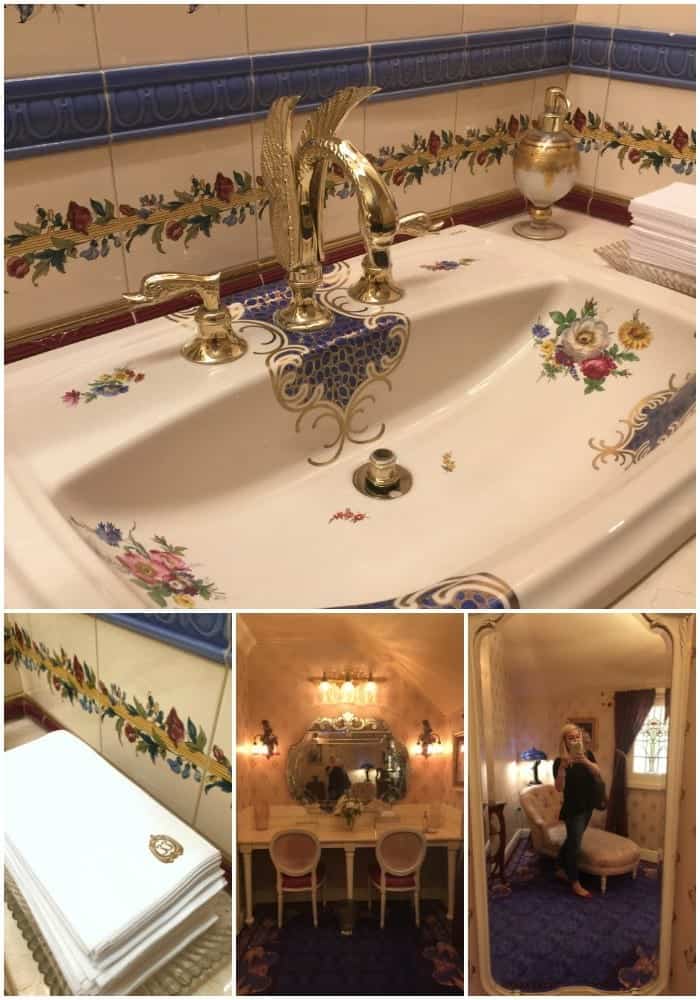 The ladies room was so dreamy!
Club 33 Lounge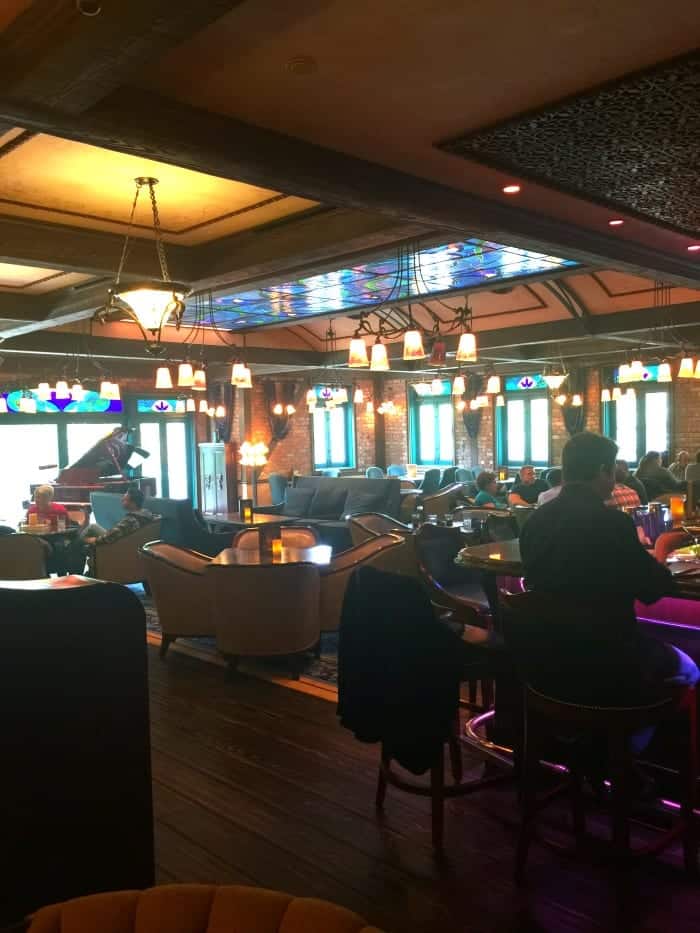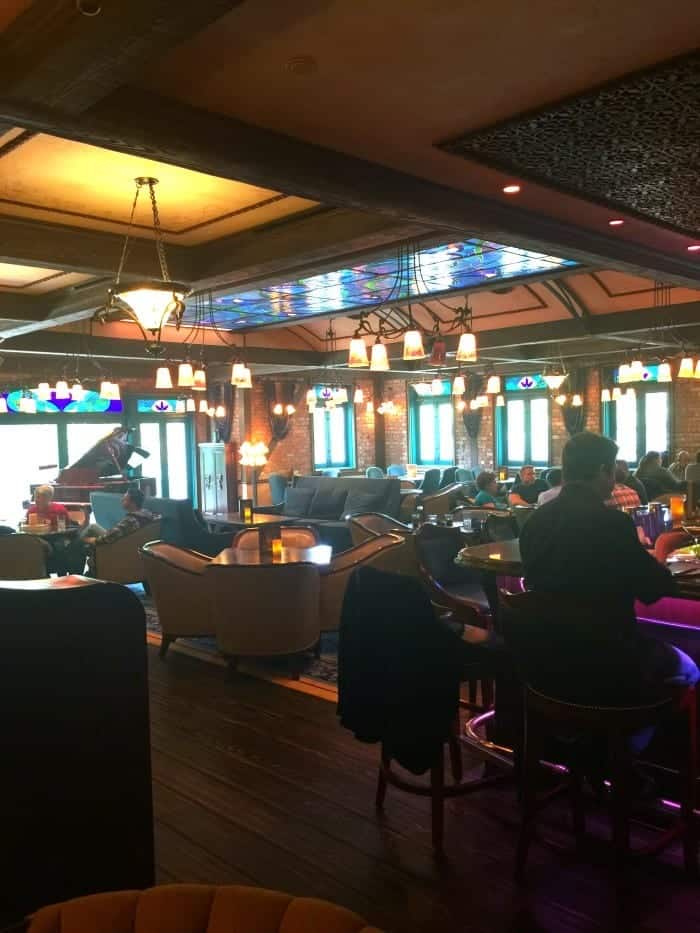 We spent most of our time sharing menu items in the newly remodeled Club 33 Lounge. I learned that only Platinum Members are allowed in here any time they'd like. Gold Members get limited time and menu options. It's very fascinating.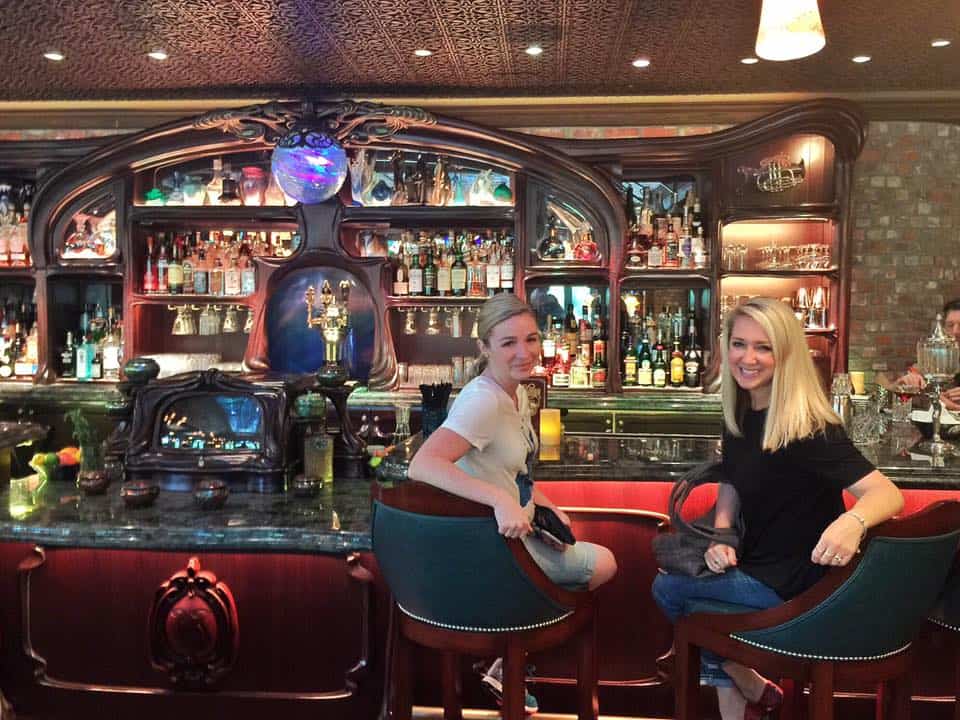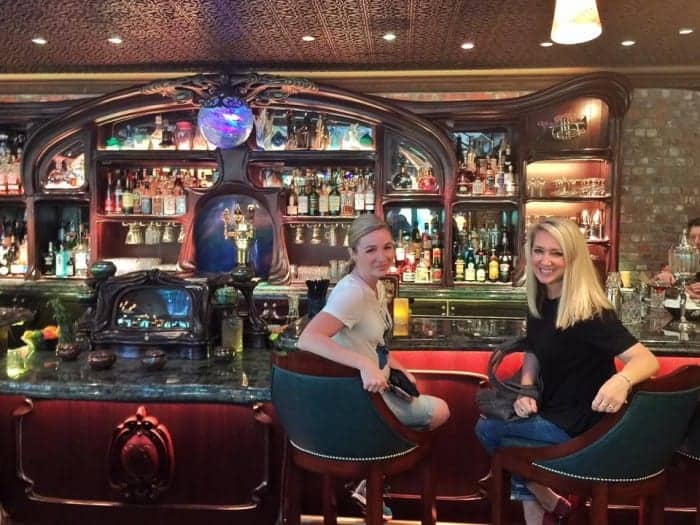 Kacie and I enjoying the beautiful lounge!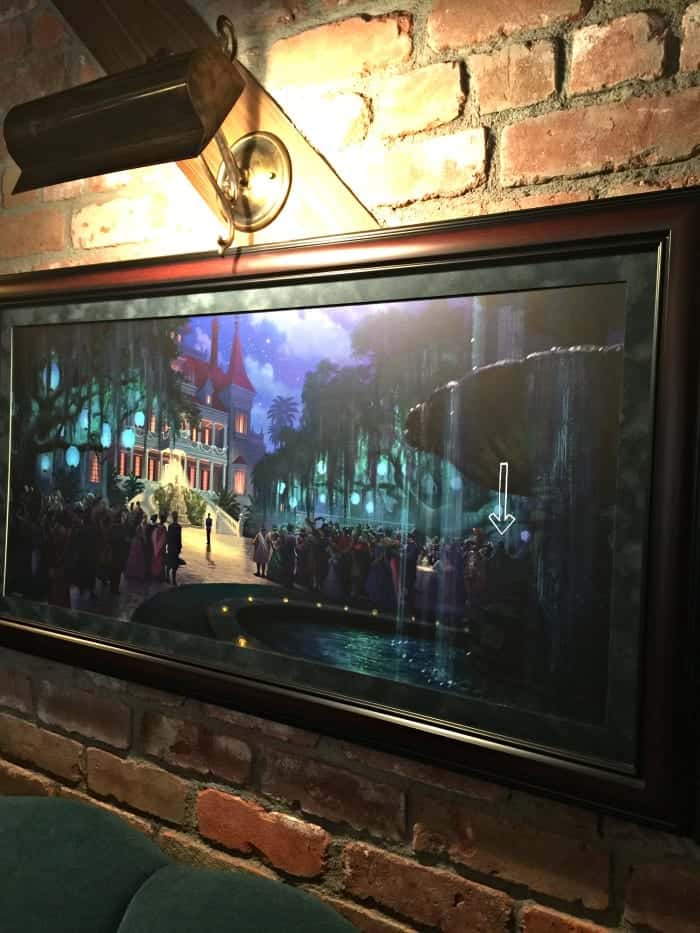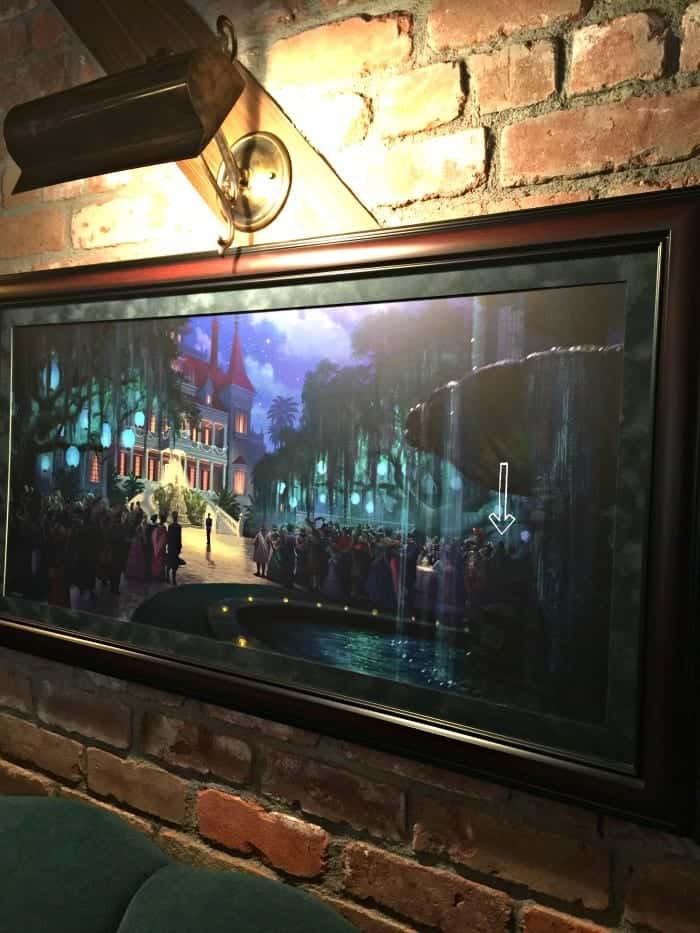 The art work on the walls were amazing. In this photo it's hard to tell, but if you look closely where I have that arrow pointing you'll see someone that probably shouldn't be in the painting. His name might be Darth Vader 🙂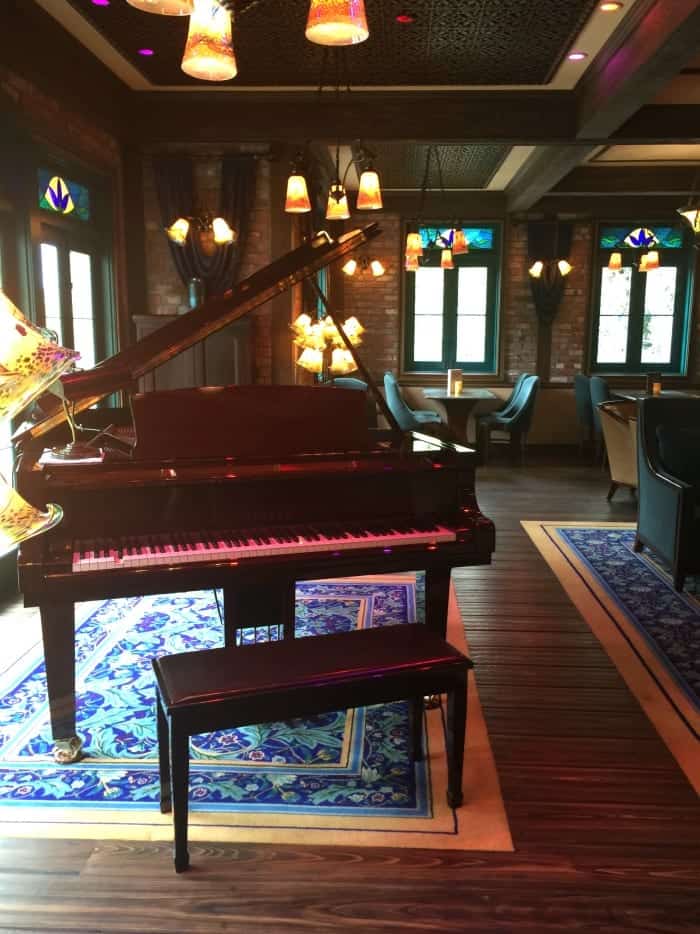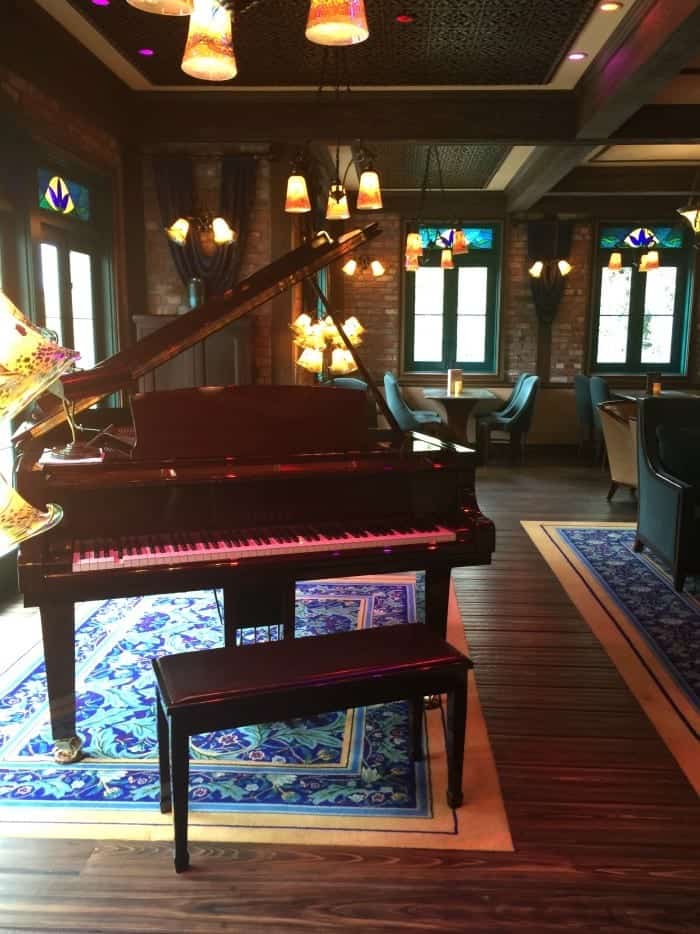 This lovely grand piano by the window plays while you enjoy your time in the lounge.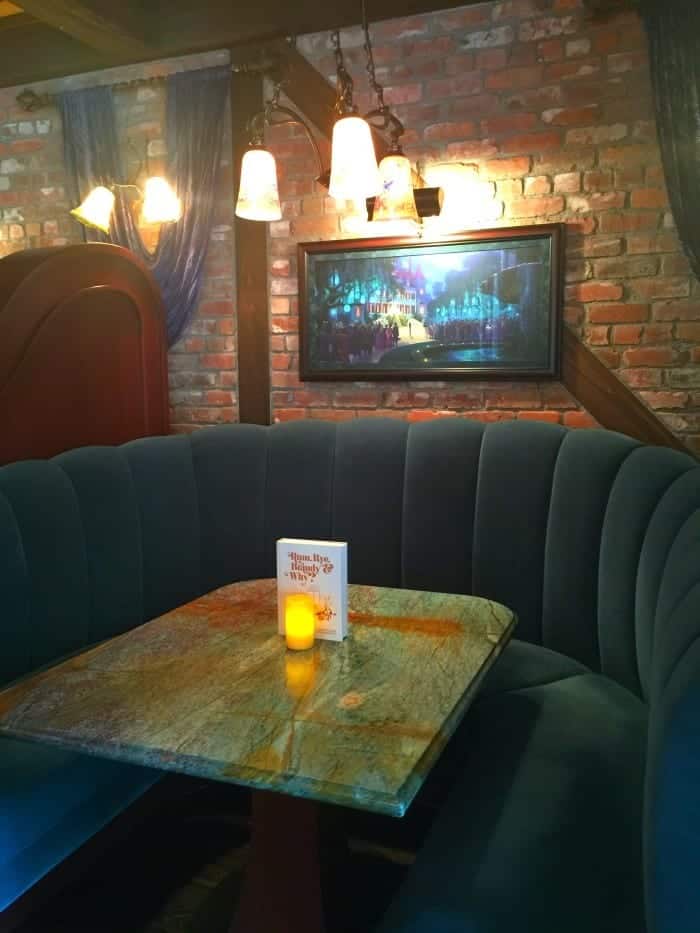 Love this comfy plush booth.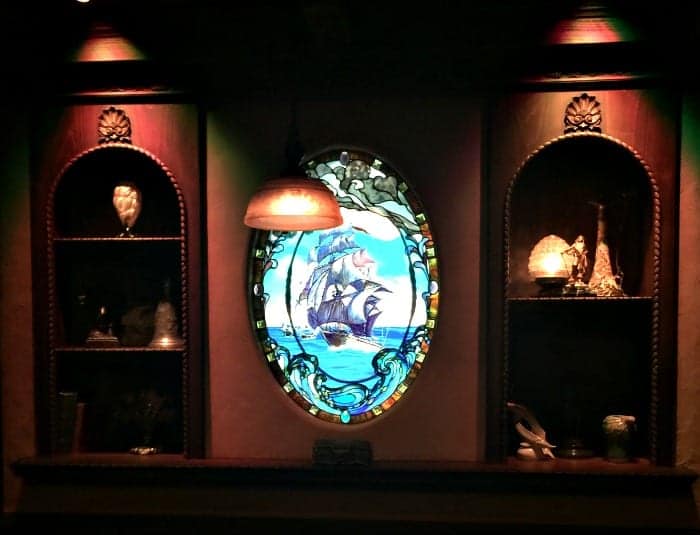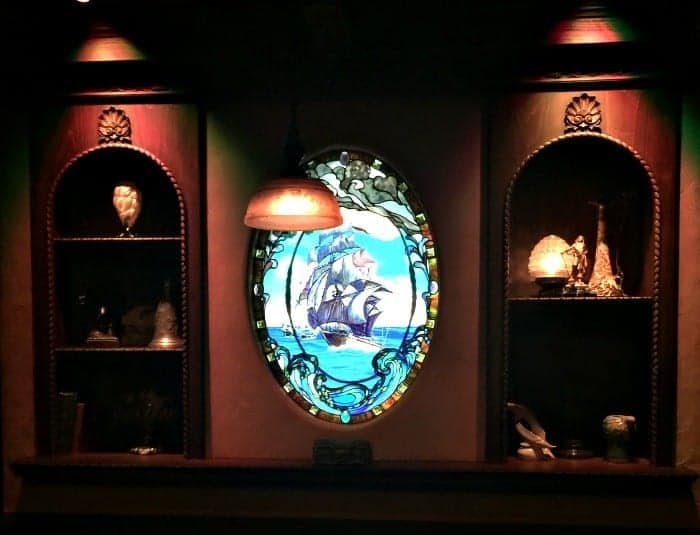 The artwork in the hall area part of the lounge move as you watch it. If you watch closely, you get to see the pictures change. So cool!!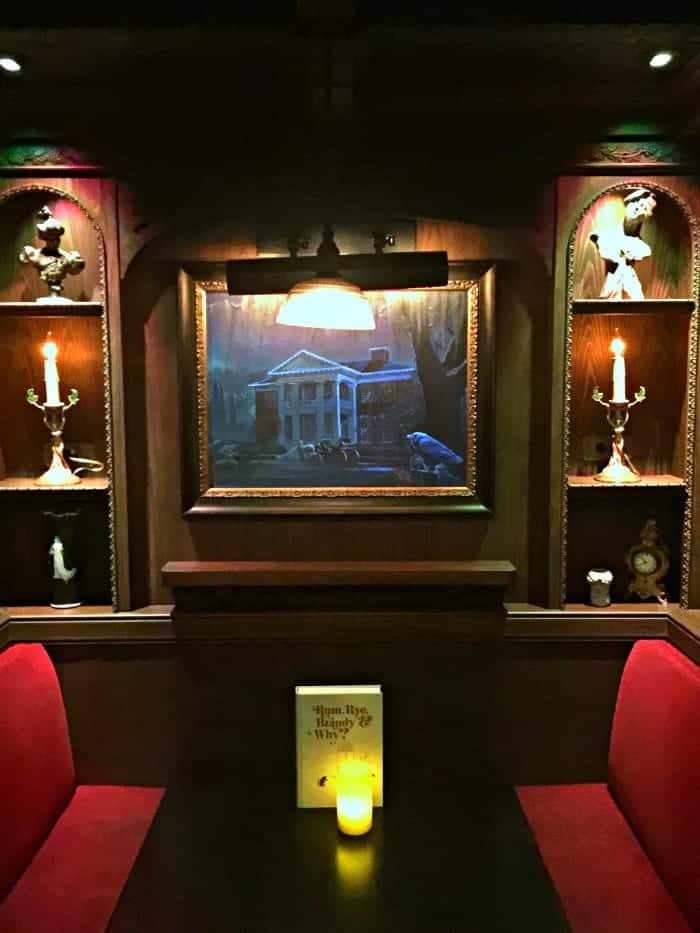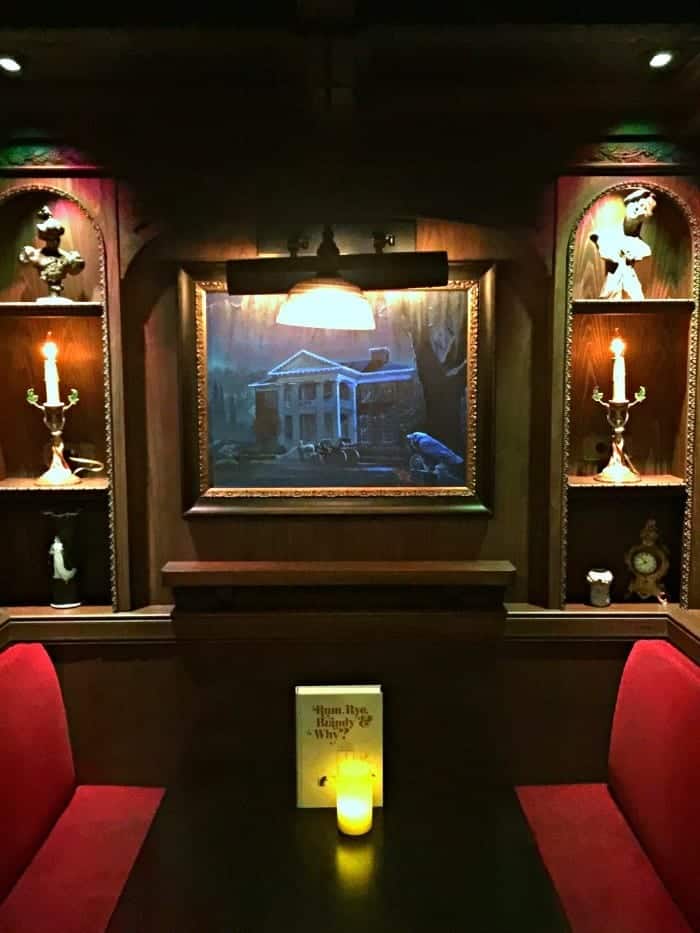 More interactive artwork in another booth area. This Haunted Mansion painting was really cool. The bird up front moves, it starts raining and even more cool things happen inside the photo.
Club 33 Lounge Menu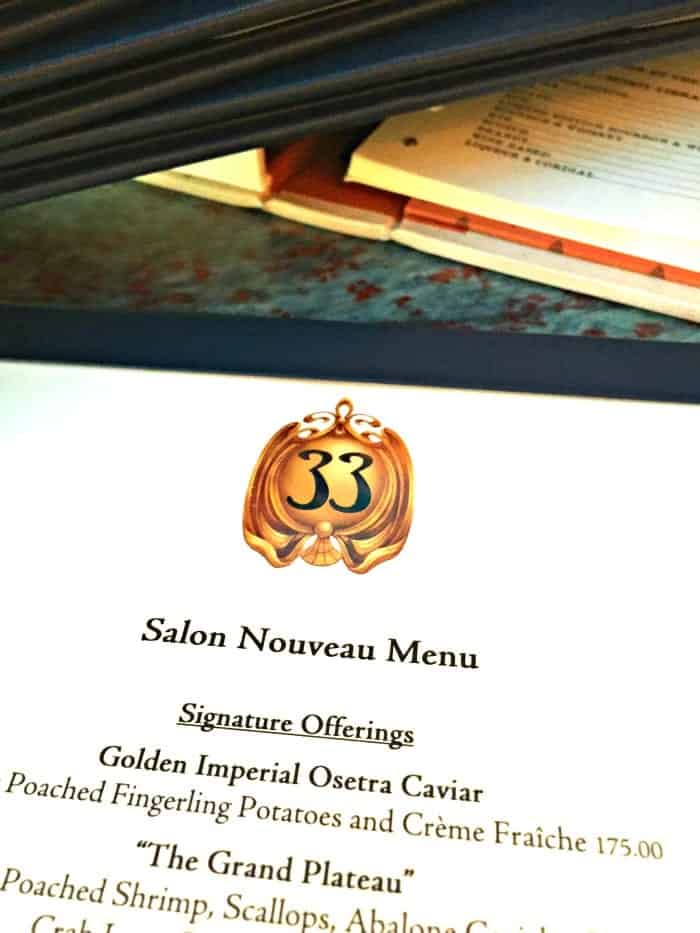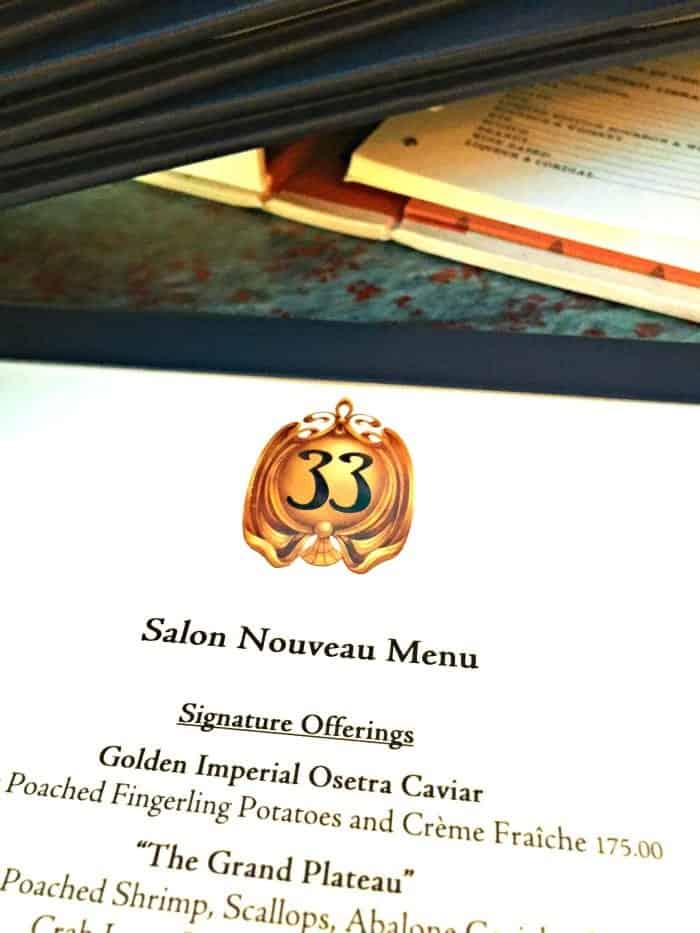 When we sat down for lunch, we decided we'd just share the new Club 33 Burger and some desserts, since we'd been eating throughout the entire day, lol!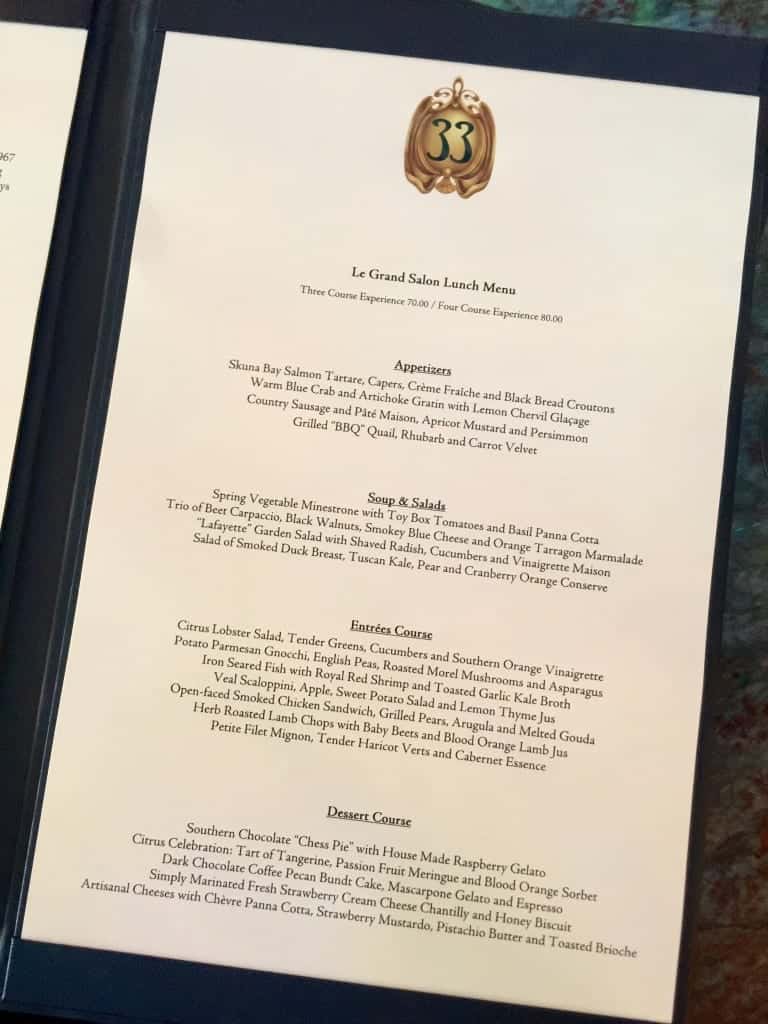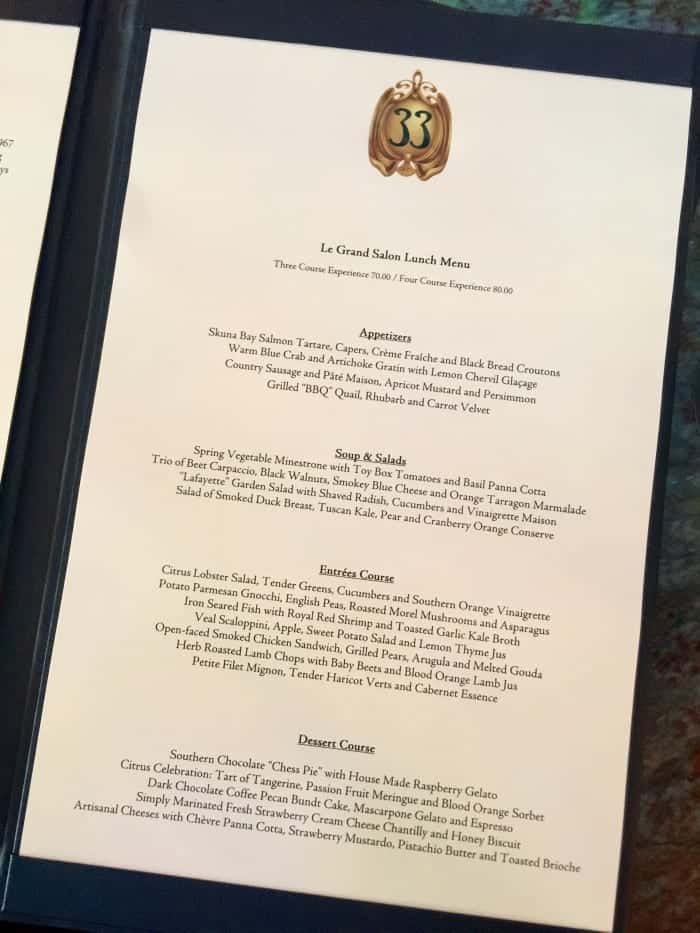 If you are dining in the lounge you can order individual items from this menu instead of having to order 3 or 4 courses while visiting the dining room 🙂
Club 33 Burger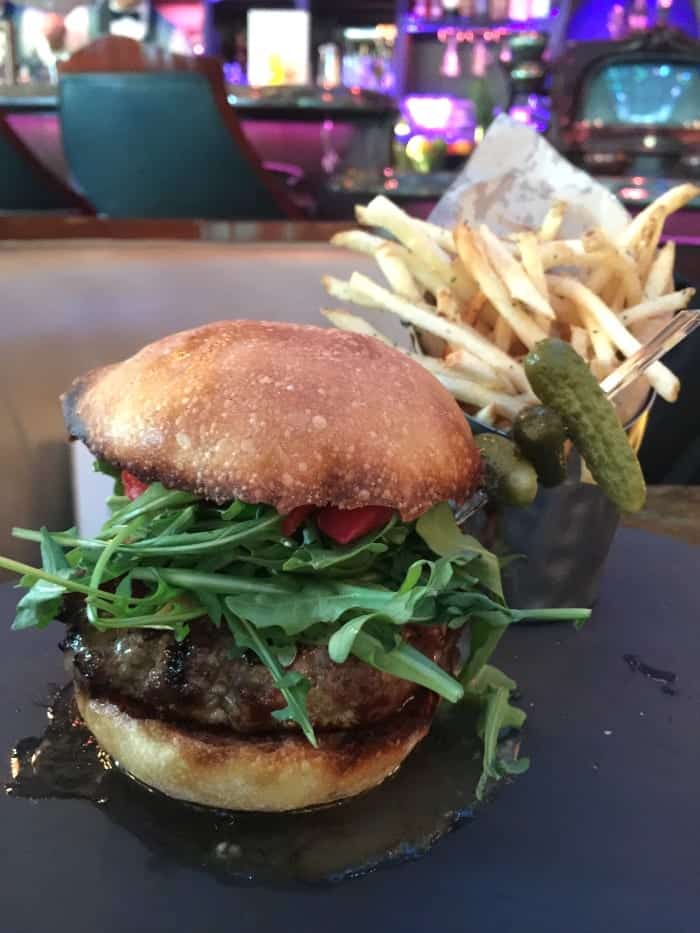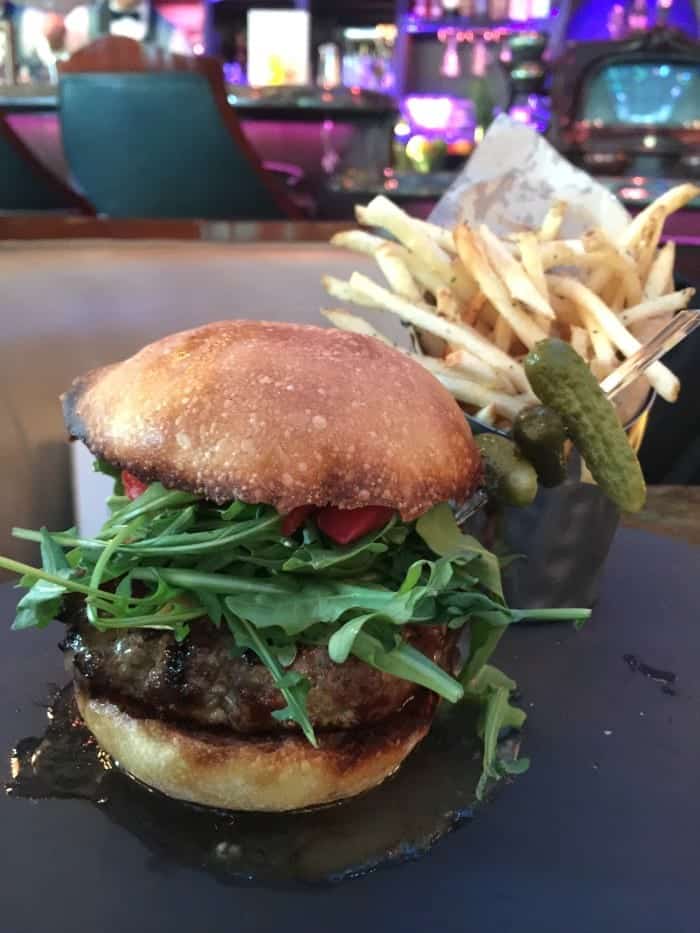 This Club 33 Burger was hands down one of the best burgers I've ever had. Just perfect!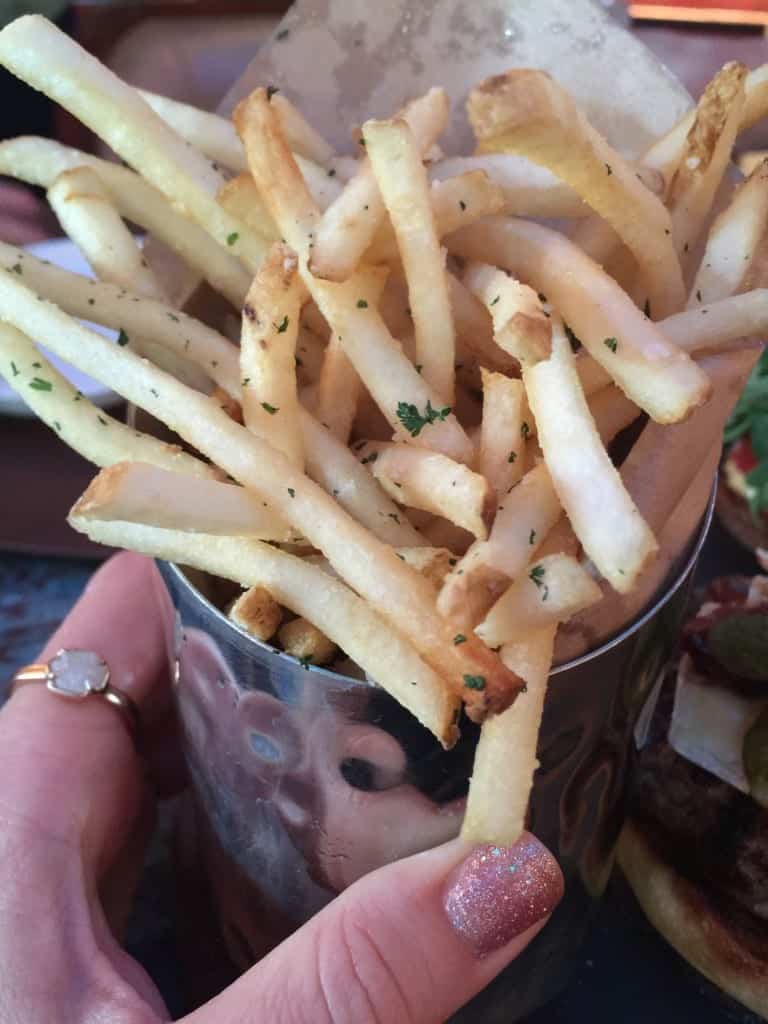 These fries!!! Perfection.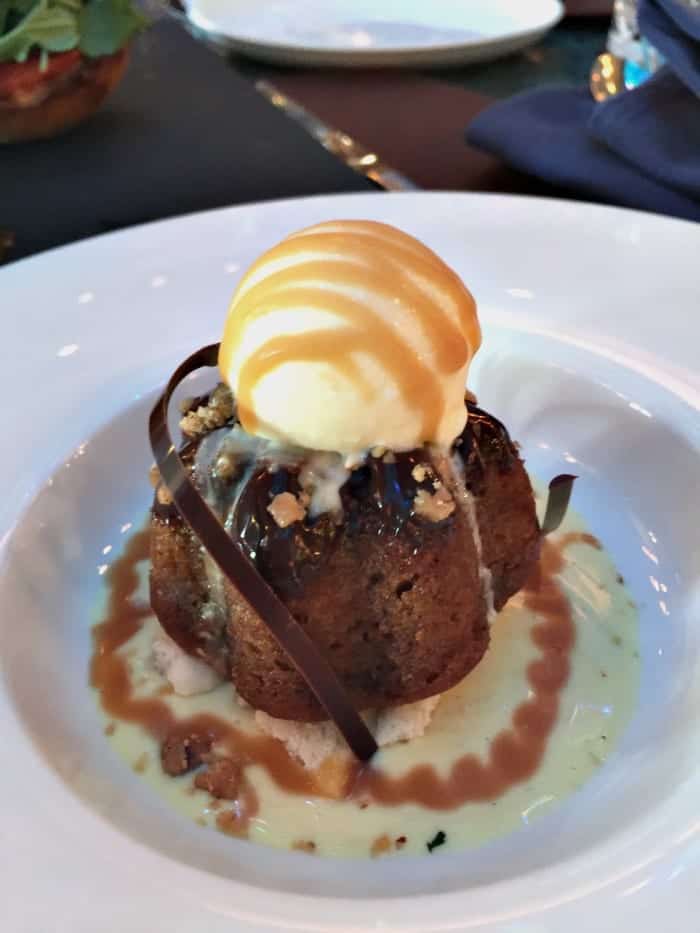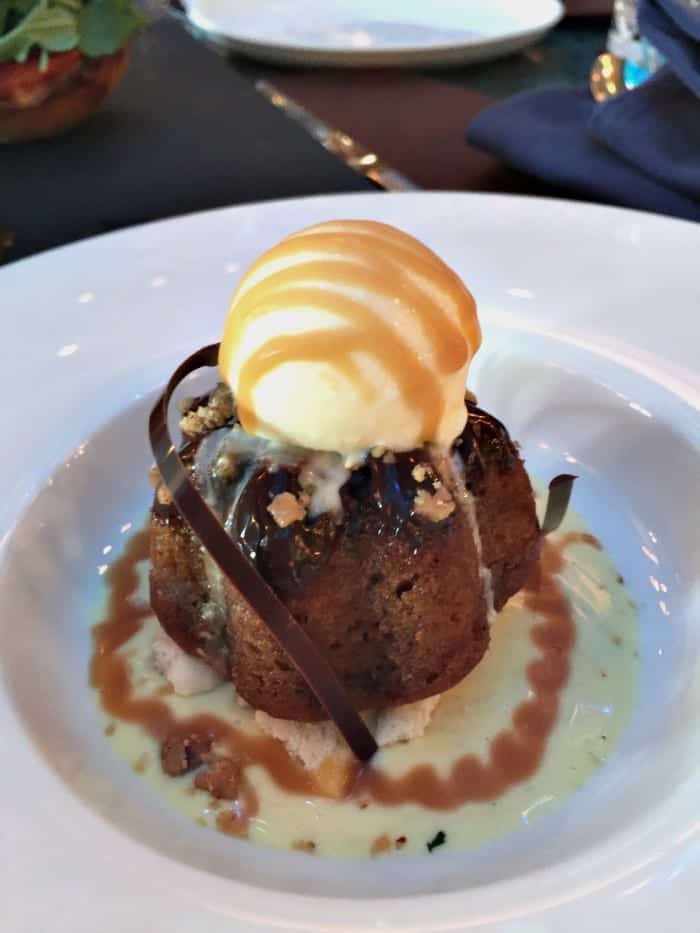 This little bundt cake with chocolate, caramel and espresso was to die for!!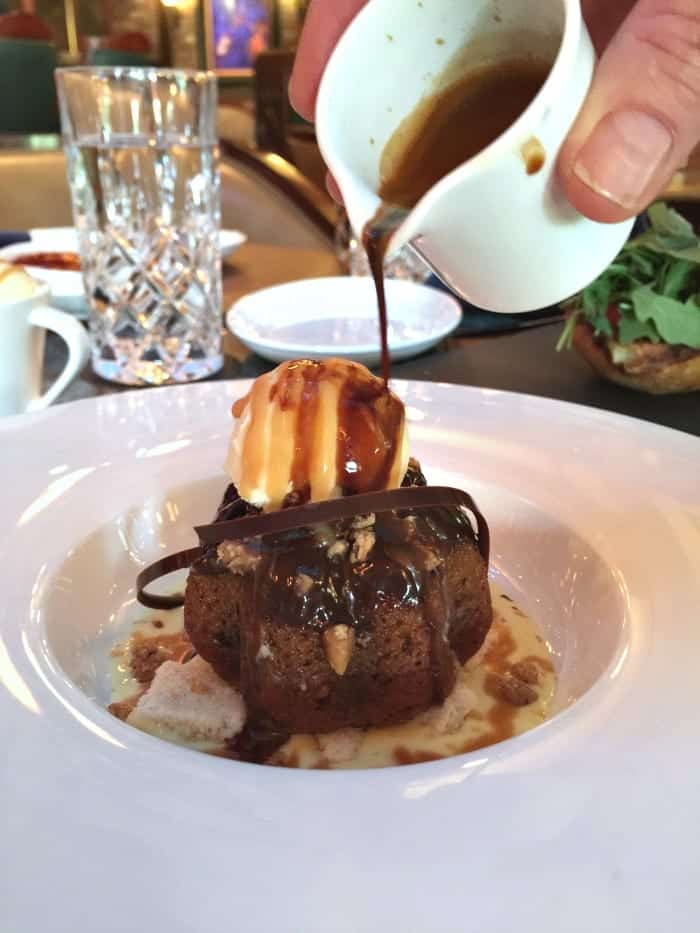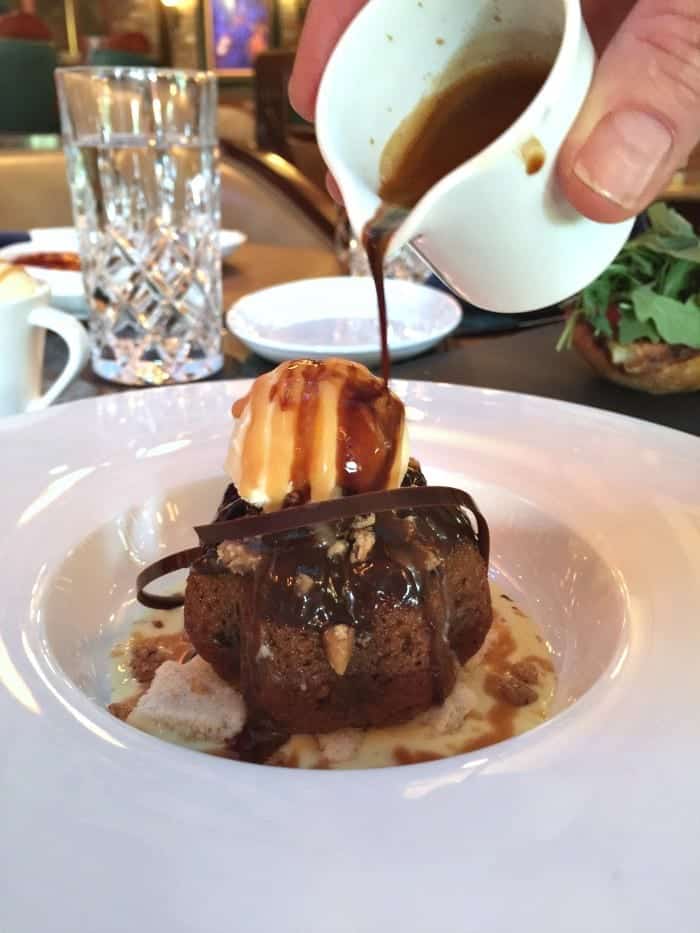 Mmmm!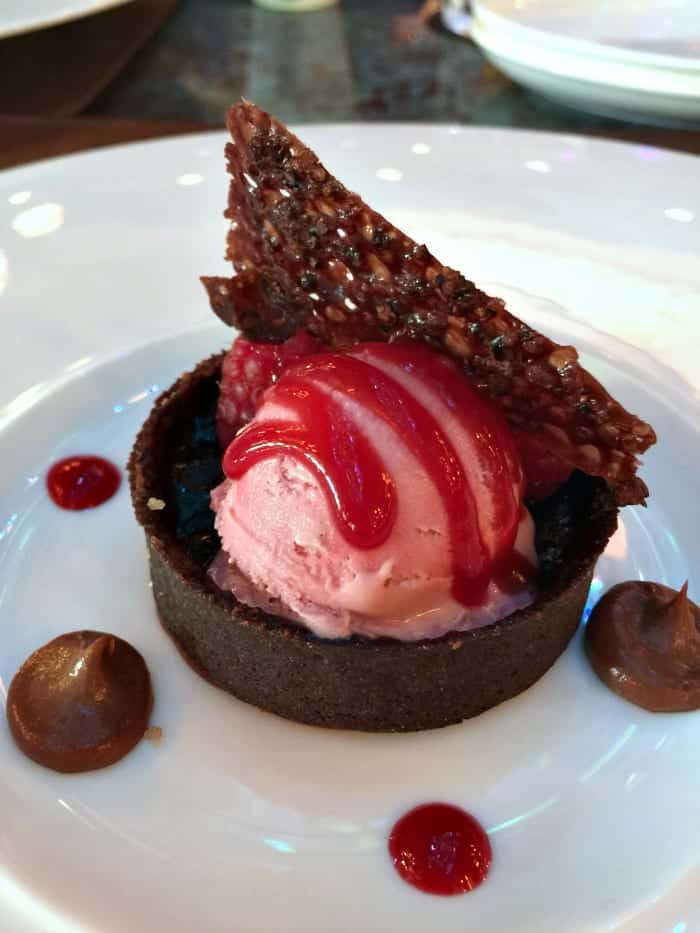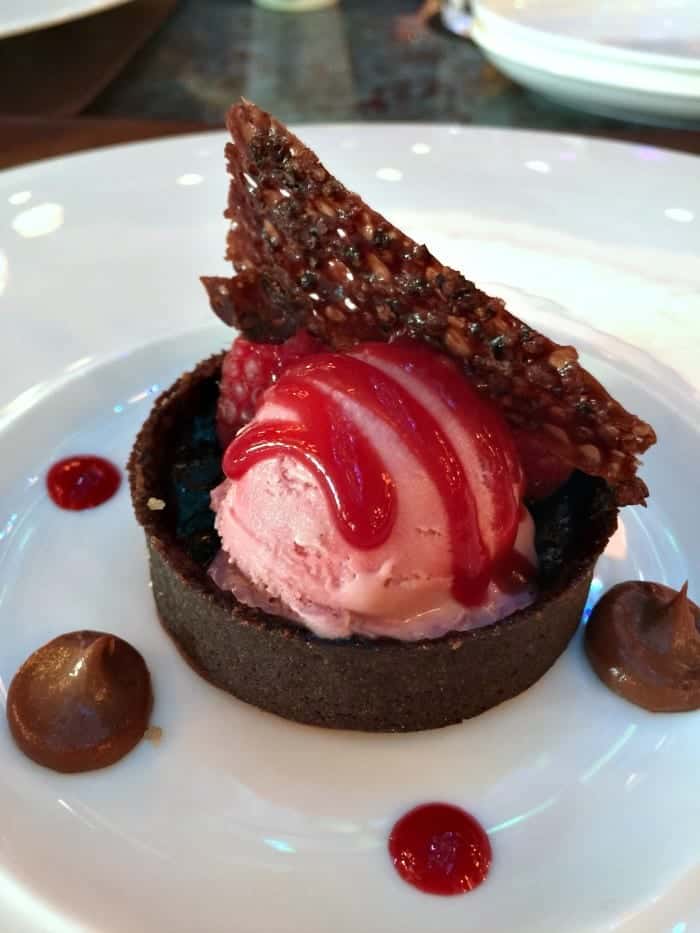 This was the Chess Pie. Delicious chocolate crust with a lovely strawberry gelato and nut brittle. Really loved this.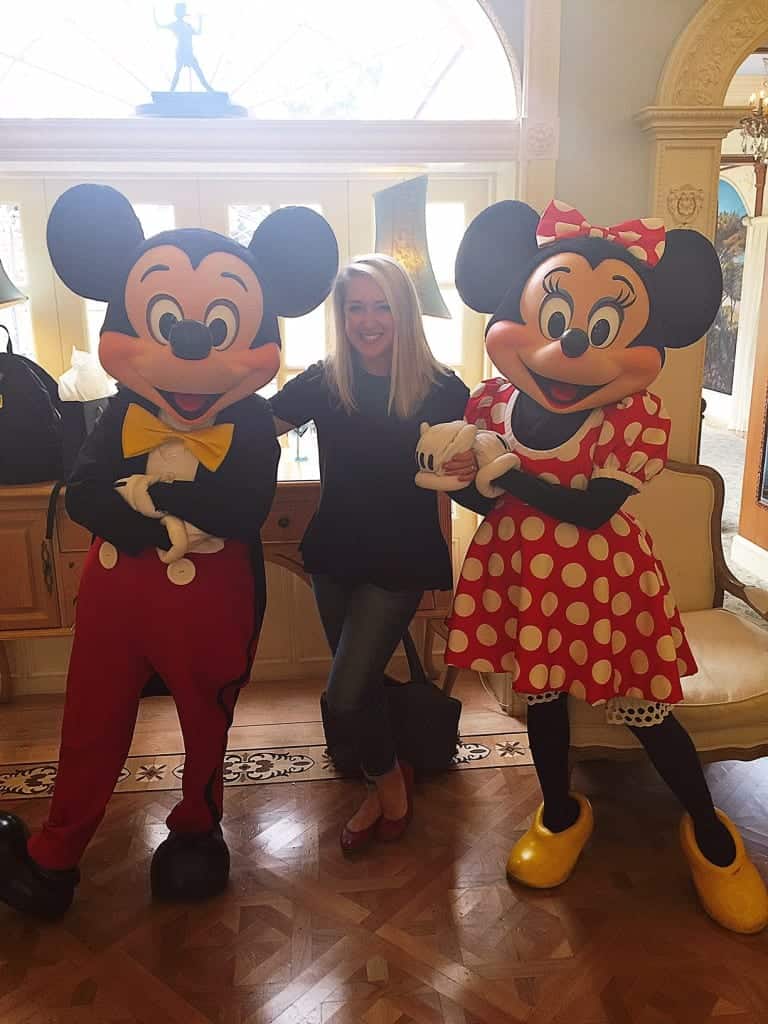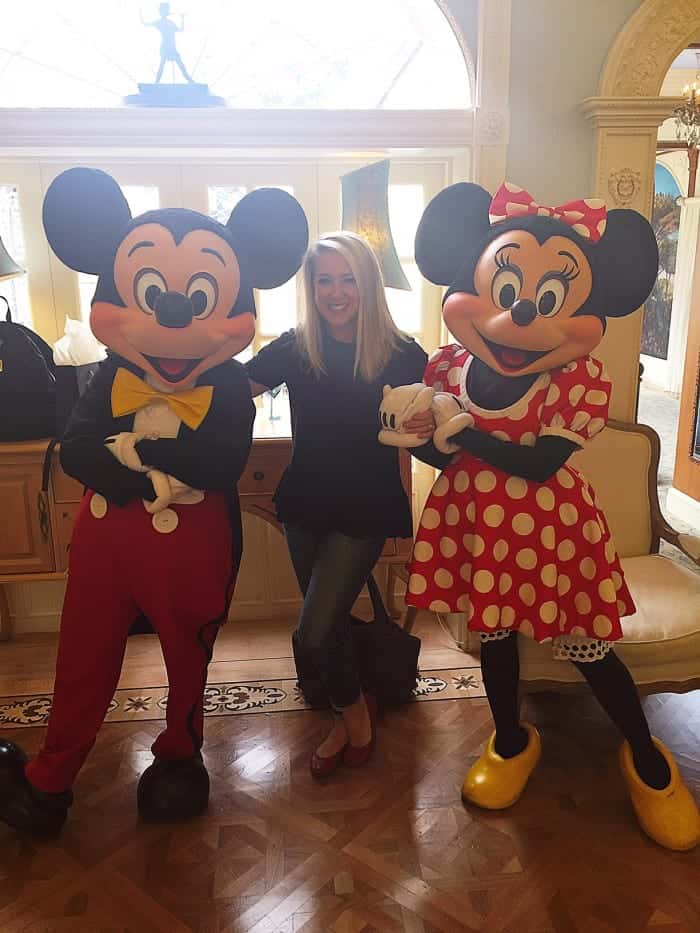 I won't ever forget this day! What fun memories I'll always have. So grateful for this experience. Hope you enjoyed the tour!!
Pin To Your Favorite Disney Board