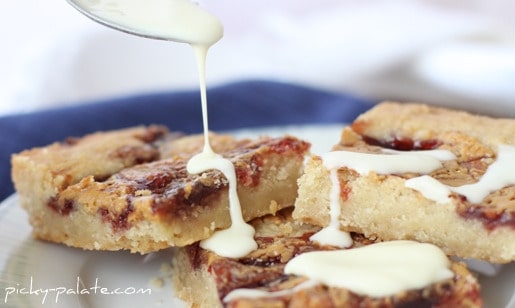 Hi everyone, hope y'all had a great weekend! Yes, another peanut butter and jelly recipe…..I think I am a bit obsessed, can't help myself! Just wait until you sink your teeth into these buttery bites of PB&J heaven! I LOVE that there are just a few ingredients here, so minimal prep work. My favorite kind of recipe! It wouldn't be a recipe of mine without some sort of sweet delish drizzle, but I must say even without the drizzle these bars are crazy good. Try a few chilled, really good cold.
Over the next few posts I'll be sharing bits and pieces of my Bertolli trip last week. There are a zillion pictures, so I'll break it up into a couple activities at a time. I'll post a link at the bottom of the post here 🙂
For now, take a look at these beauties! Love this recipe 🙂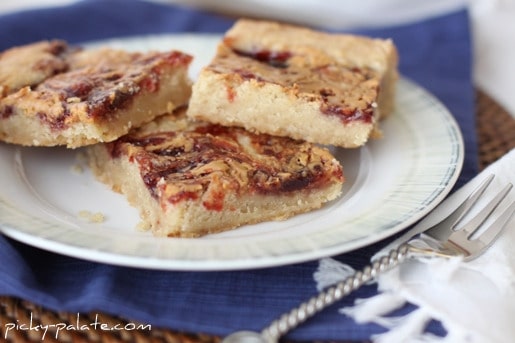 Here are the bars without the drizzle, still REALLY good 🙂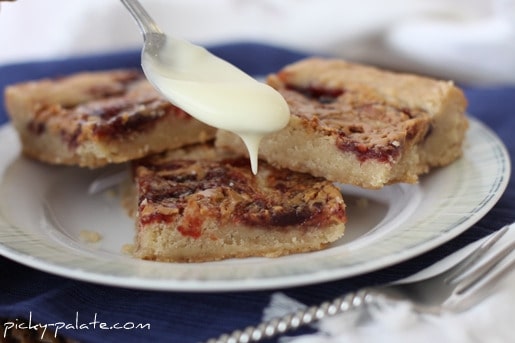 However, with the drizzle…..even better!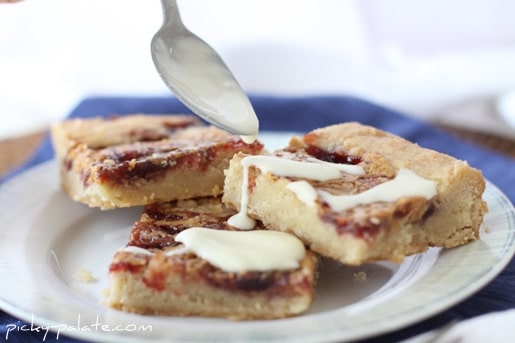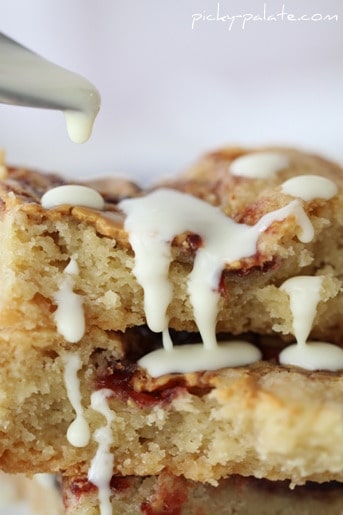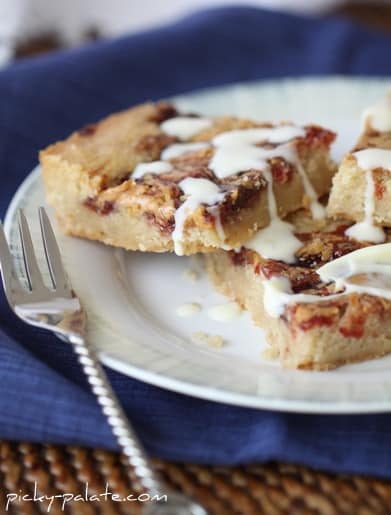 PB&J Shortbread Cookie Bars
4 sticks softened butter
1 Cup granulated sugar
1/4 Cup packed brown sugar
3 3/4 Cup flour
1/2 teaspoon salt
1/4 Cup creamy peanut butter
1/4 Cup strawberry jam
1 Cup powdered sugar
4-5 Tablespoons heavy cream
1. Preheat oven to 350 degrees F. In a stand or electric mixer butter and sugars until well combined. Slowly add in flour and salt until just combined. Split dough in half and wrap 1/2 in plastic wrap. Save for another time. Transfer remaining half to a foil lined 8×8 inch pan sprayed with cooking spray. Melt peanut butter in microwave for 20 seconds or until smooth and pourable. Pour evenly over shortbread. Melt the jam in microwave for 20 seconds as well then pour evenly over peanut butter. Take a knife and gently swirl peanut butter and jelly over top of shortbread, not really cutting into the dough itself. Just the peanut butter and jelly. Bake for 30-35 minutes or until edges start to brown and centers are cooked through.
2. Remove and let cool completely. Remove from pan with foil edges and cut into squares. Mix powdered sugar and heavy cream until smooth, drizzle over each square and serve 🙂
9 squares
________________________________________
I've posted about the first part of my Bertolli Trip from Last week in LA if you want to take a look. Click HERE to see the first part of our photos 🙂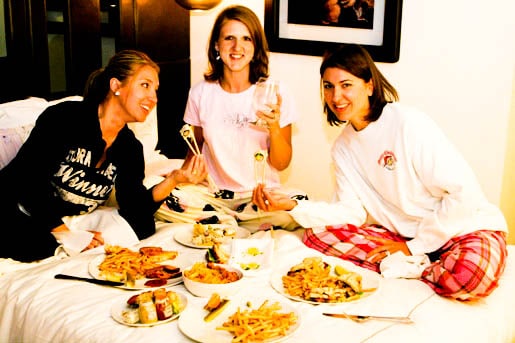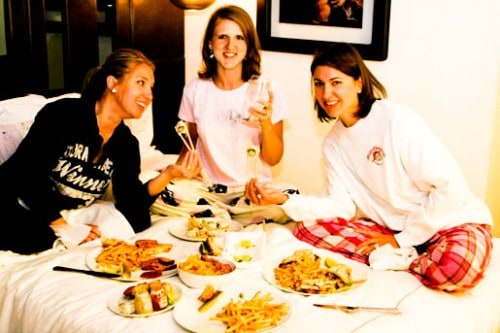 Oh the room service! Yikes we ate A LOT!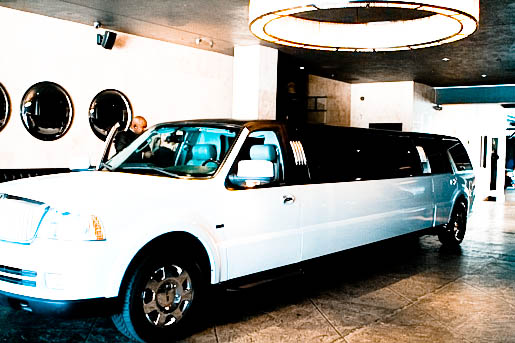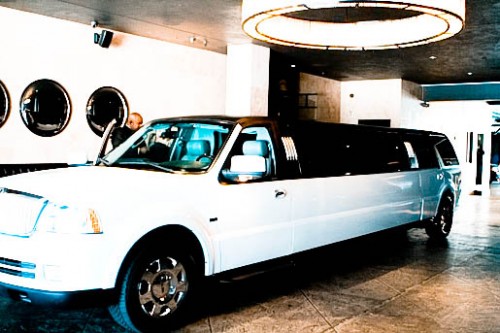 ________________________________________
Happy Baking, see you soon!