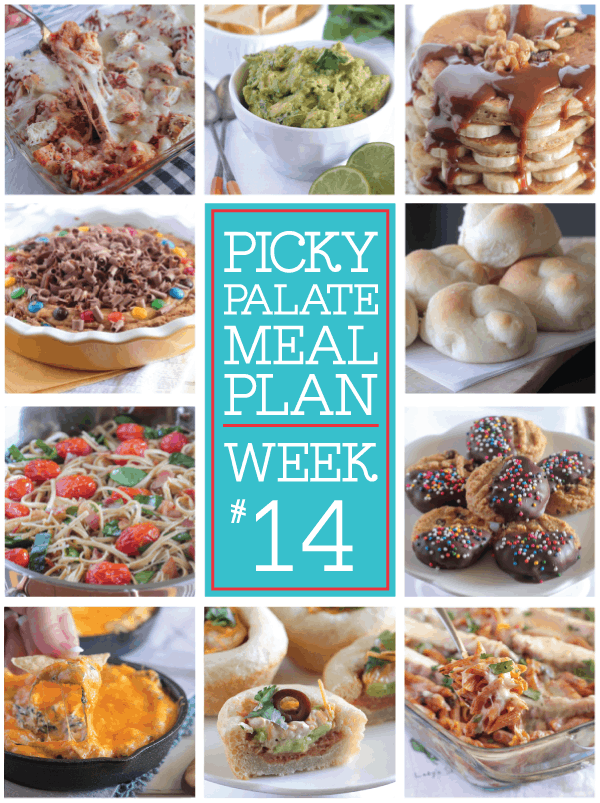 Thrilled to share another week of meal plan ideas with you! Here are some of my favorites that make great weeknight dinners. Enjoy!

Monday: Sriracha Ranch Bacon Cheeseburgers
Tuesday: Slow Cooker Salsa Verde Beef Tacos
Wednesday: Have breakfast for dinner with my Sausage and Gravy Breakfast Pizza
Thursday: Grilled Steak Fajita Quesadillas
Friday and Saturday this mama takes a break from the kitchen.
Sunday: Classic Cheesy Stuffed Sausage Pasta Bake
Dessert Idea: Gooey Chocolate Peanut Butter Cookie Bars