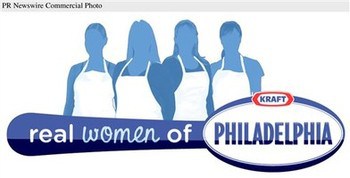 Hi everyone. It has been so exciting following the Real Women of Philadelphia Cook-off. 16 female finalists have been chosen to compete in a cook-off in Savannah Georgia Wednesday June 30th where 4 of them will win $25,000 and get to contribute to a cook-book with their favorite Philadelphia Cream Cheese Recipes! The 4 categories are side dish, appetizer, main dish and dessert.
I used to compete in cooking contests so I know how excited these 16 women must be. I am especially rooting for my friend Amanda Heaston of Gourmet Mom on the Go, who is competing in the Side Dish category. I am so proud of her and will be crossing my fingers for her!! For heaven sakes it would be a dream just to meet Paula Deen! Her recipe is Asparagus and Parmesan Creamy Pastry. Definitely check out her recipe and video and root her on with me as she competes for $25,000!!
Be sure to visit The Real Women of Philadelphia Website and check out all 16 finalists that will be competing. This is going to be so much fun to see who wins! I'll have a live stream of the even coming up next Wednesday, so stay tuned and we'll watch who wins together!!
Good luck ladies, give Paula a big hug from all of us!!