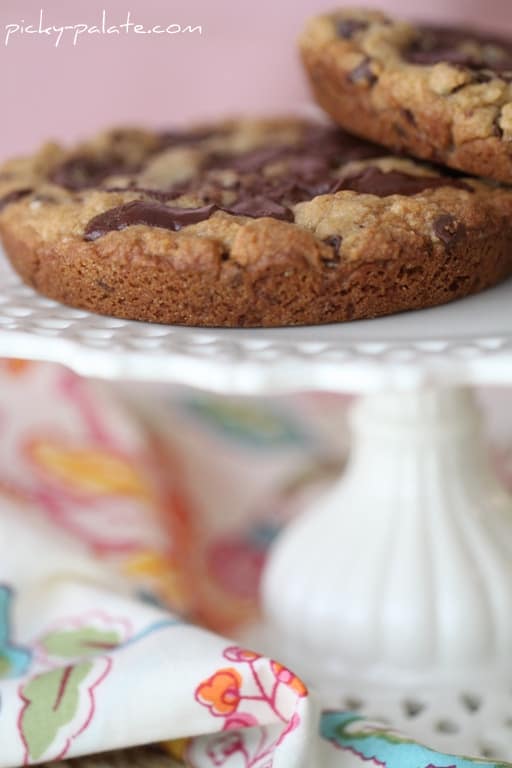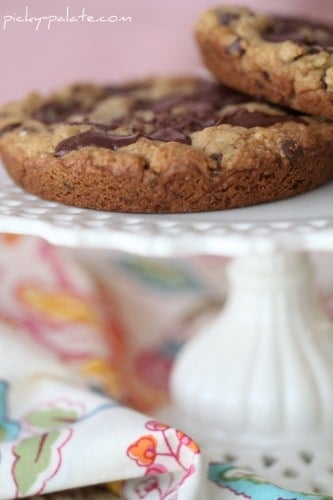 Woo Hoo, it's Thursday! So glad the weekend is almost here!
My friend Amanda of Kevin and Amanda, that I met last week at the Bertolli event joined me last Friday at my house for a baking extravaganza 🙂 It was a blast having her in my kitchen snapping pictures with me. We both agreed we need to be neighbors! Amanda has the sweetest blog ever, if you haven't checked it out you must. She has 2 of the cutest dogs I have ever seen and is a very talented photographer. I just love her, can you tell?!!
Since we had the best time in LA last week, it was only obvious that we create the ultimate LA Cookie. Amanda and I put our heads together and she found this awesome jar of burnt caramel sauce at the cheese shop we visited and we knew we wanted to add some sea salt, so with that in mind I came home and got to work on a fabulous "LA Cookie" recipe!
We used the muffin top pan to make giant cookies. The more I use this pan, the more I am in love with it! You've got to get one for yourself!
Hope you enjoy our cookie 🙂 Thanks again for coming Amanda, you must come back again soon!!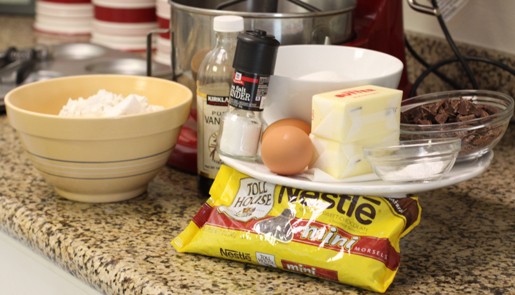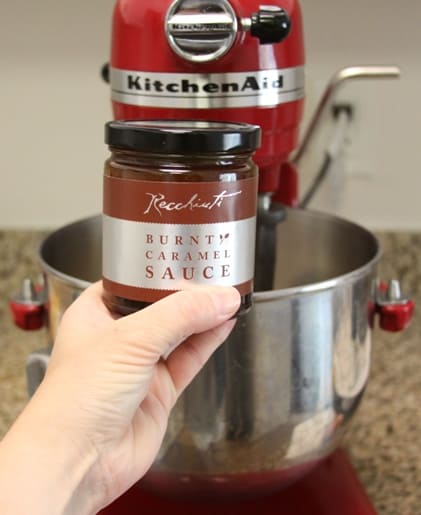 Here's the awesome caramel sauce we found at the Beverly Hills Cheese Shop. You can certainly use any caramel sauce you can find. Even the Smuckers caramel ice cream topping would work.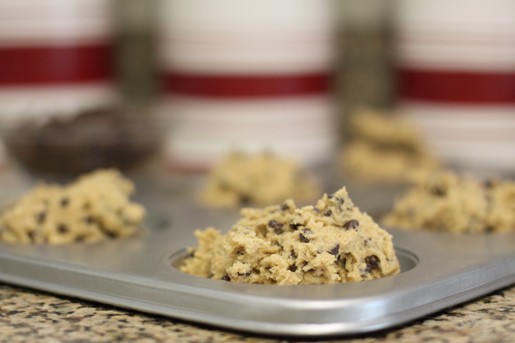 Think we have enough cookie dough? Lol!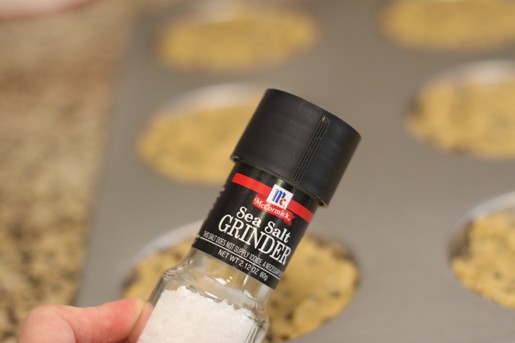 Don't be afraid of the salt, we put just a little and wished we would have added a touch more. Great sweet and salty combination!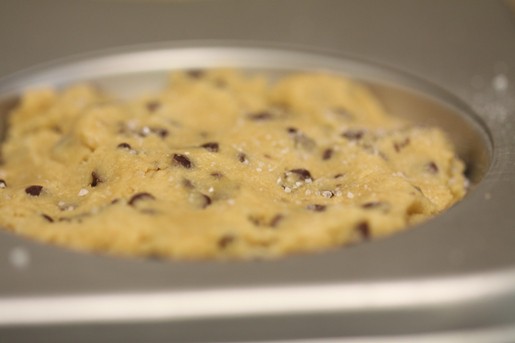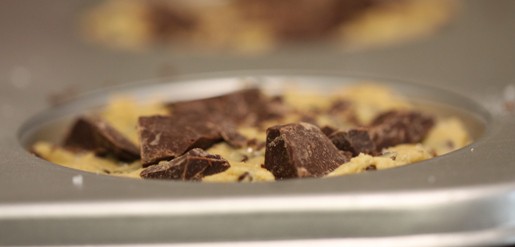 Mmmm, dark chocolate chunks! I waited until this step and added them right on top so they are nice and chocolaty.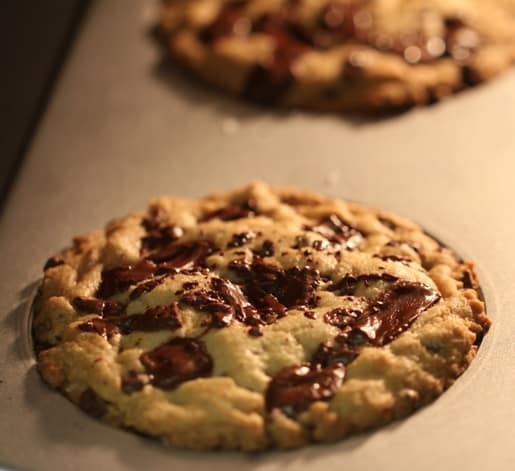 Now that is one fabulous looking cookie if I must say so myself!!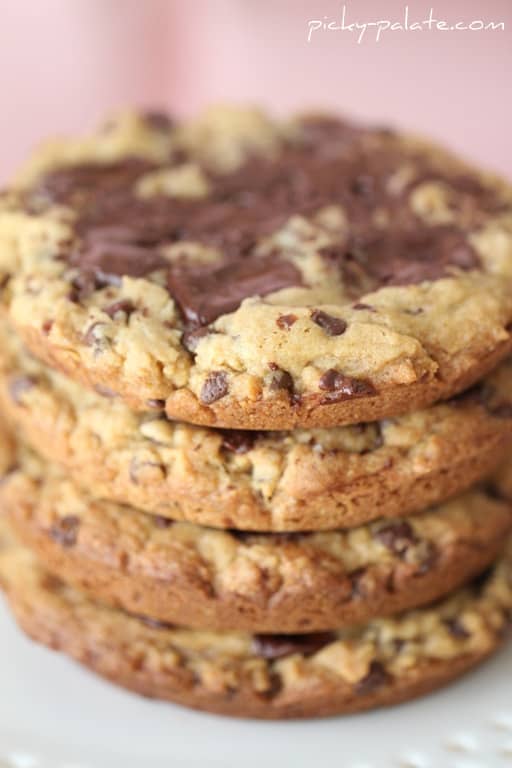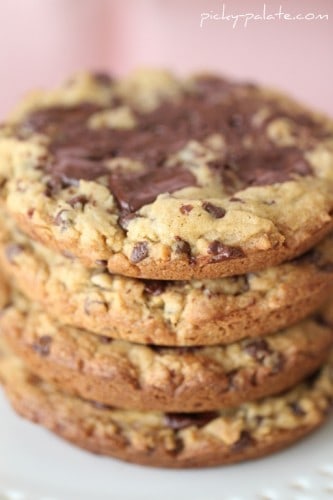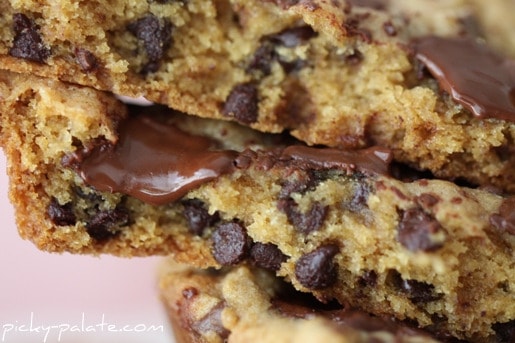 Salted Caramel Dark Chocolate Chunk Cookies…The LA Cookie
2 sticks softened butter
3/4 Cup granulated sugar
1 Cup packed light brown sugar
2 large eggs
1 1/2 Tablespoons pure vanilla
1/4 Cup burnt caramel sauce (you can use any caramel sauce here)
3 3/4 Cup all purpose flour
1/2 teaspoon salt
1 1/2 teaspoons baking soda
12 oz bag mini chocolate chips
1 1/2 Cups chopped good quality chocolate
1. Preheat oven to 350 degrees F. In a stand or electric mixer, beat the butter and sugars until well combined. Beat in the eggs and vanilla following the caramel sauce until well combined.
2. Place the flour, salt and baking soda into a large bowl; mix. Slowly add to wet ingredients then the chocolate chips. Save chunks for later.
3. Place 1/4 Cup of cookie dough and place into muffin top cups. Press down then sprinkle with a pinch or two of sea salt then press chocolate chunks over top. Bake for 12-15 minutes or until just golden around edges. Remove and let cool for 5 minutes before transferring to a cooling rack. Serve with milk!!
18 Large cookies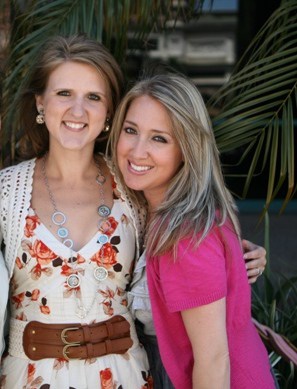 Thanks so much for coming Amanda, it was so much fun sharing my kitchen with you!! Keep sweet talking your hubby into moving to CA 🙂
Be sure to take a peek at our latest adventures of the Bertolli Trip last week. You can see my pics from the LA Farmer's Market HERE and Chasing the Gourmet Food Trucks HERE 🙂
______________________________________
Have a great rest of your week and weekend! See you soon with more good eatin'!