Pixar Pier has some delicious EATS for the whole family! Sharing What To Eat on Pixar Pier with you today!!
What To Eat On Pixar Pier
The new Pixar Pier at Disney California Adventure Park is so much fun. I can't get enough of the magical details around every corner. There are lots of new things to eat, so let's get right to it!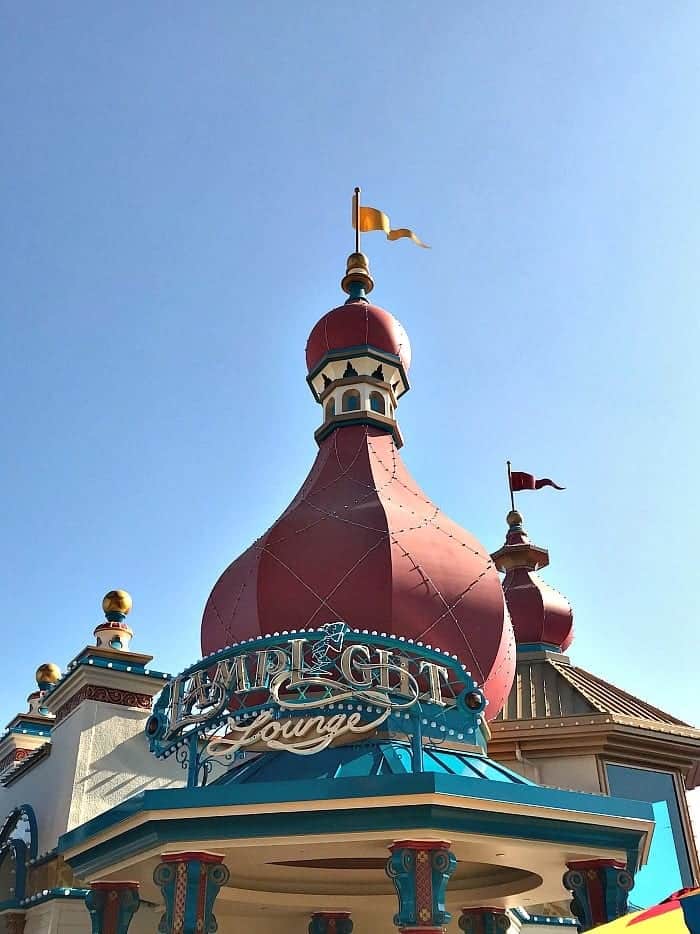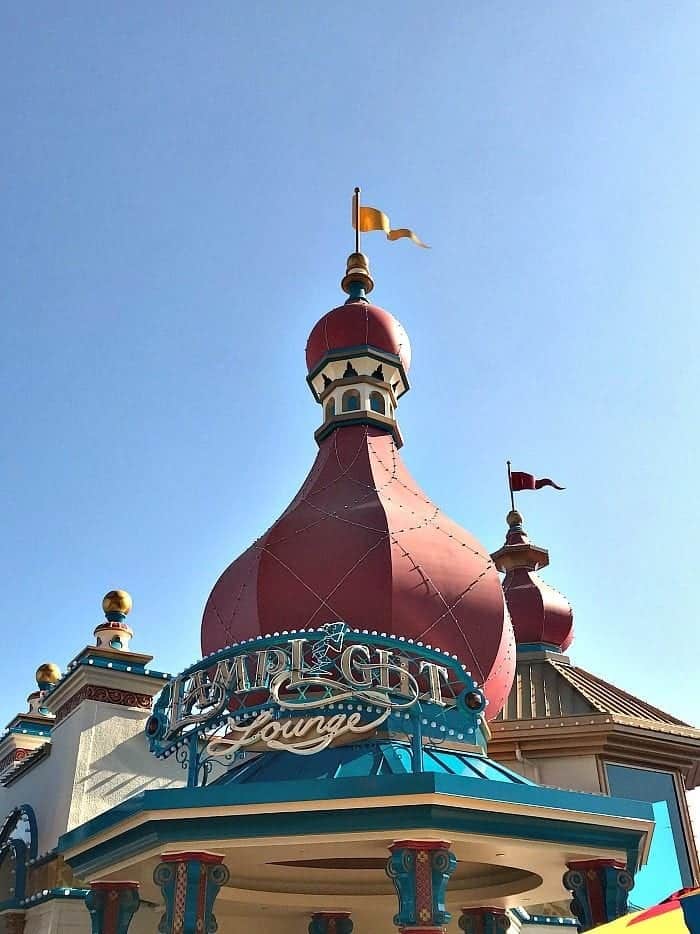 Lamplight Lounge
Right when you pass through the Pixar Pier Sign Lamplight Lounge is on your Right hand side. This is a fantastic sit down restaurant or you also have an option to sit at the bar. Reservations are recommended. See my full review HERE. Favorites are Lobster Nachos, the Potato Skins, Cheeseburger and Warm Sugared Doughnuts for dessert 🙂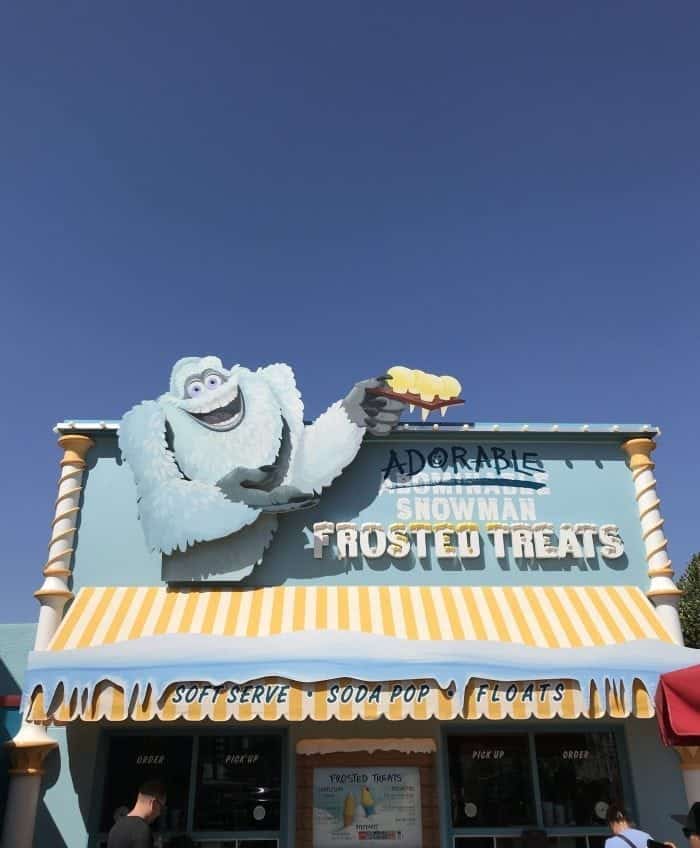 Adorable Snowman Frosted Treats
Adorable Snowman Frosted Treats is next up as you walk down the Pier! This is a MUST! Especially for these hot Disney summer days. Delicious lemon soft serve treats, drinks and floats.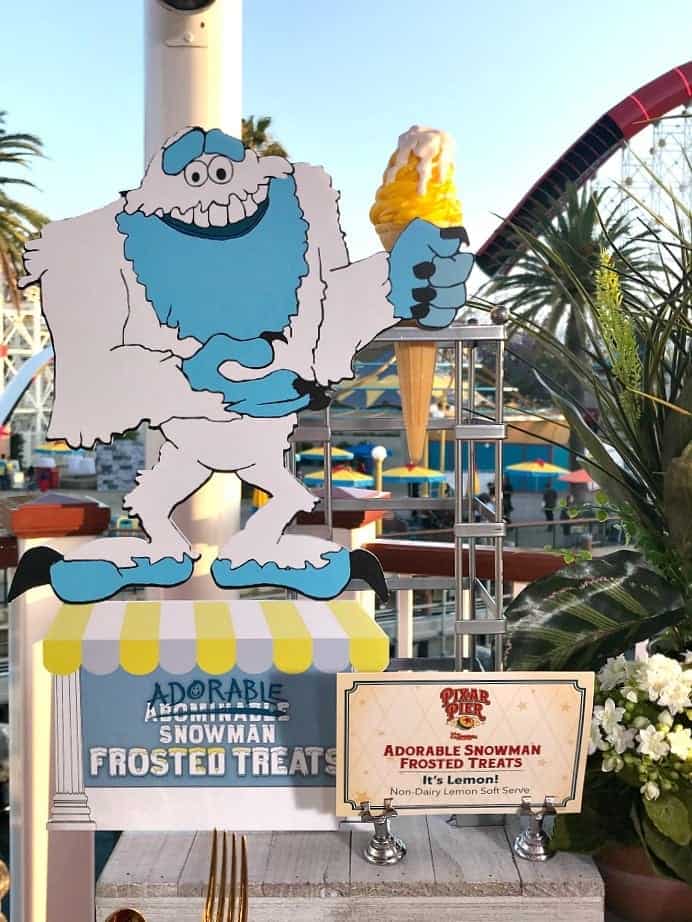 You can get the lemon swirl soft serve cone and add white chocolate drizzle to the top if you'd like. I prefer the lemon-vanilla swirl option.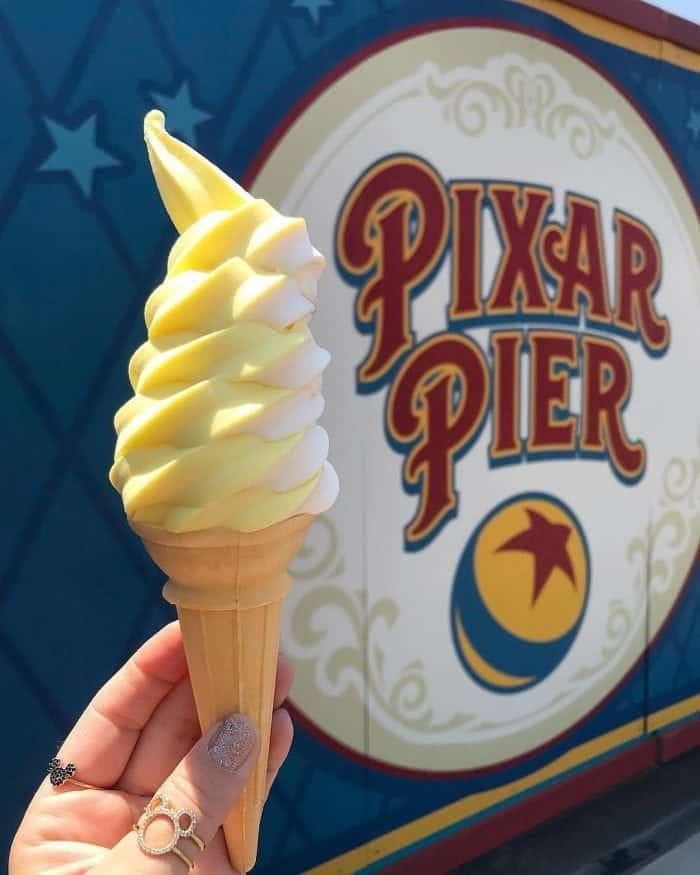 Here's the Lemon-Vanilla Swirl I love.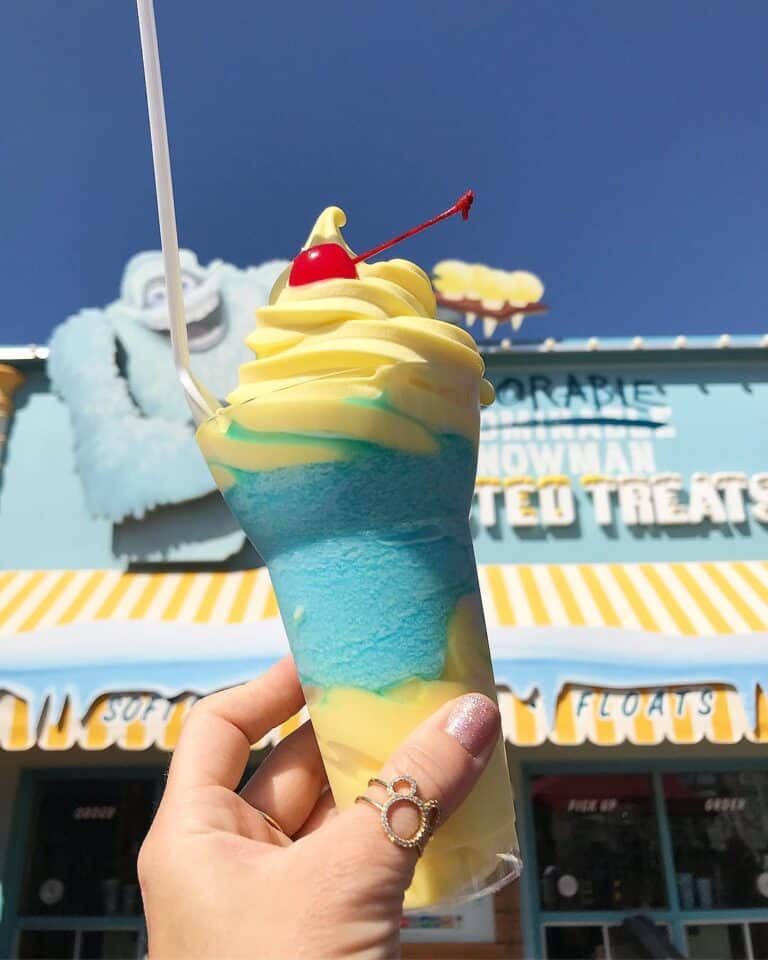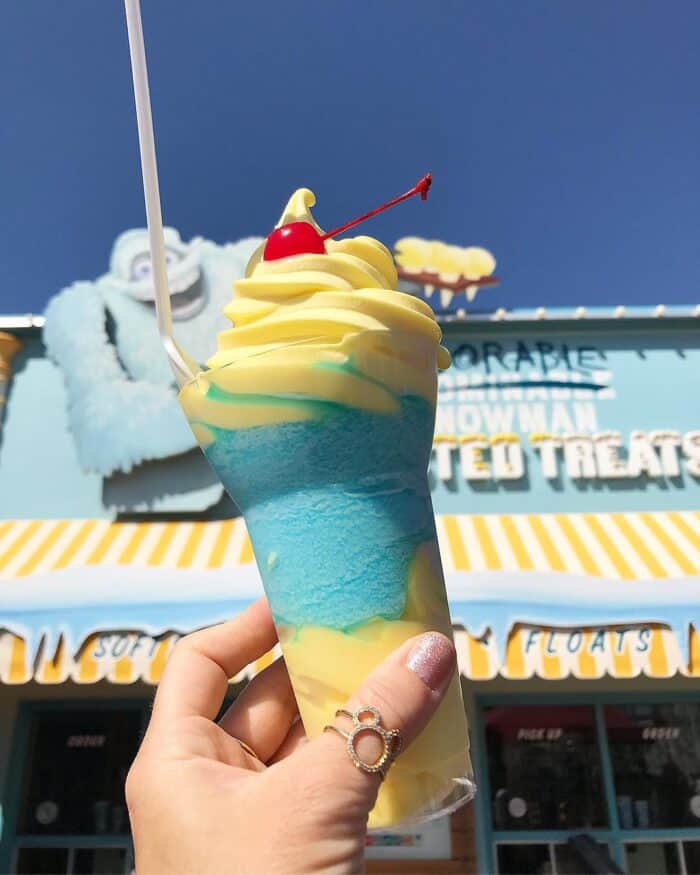 This is the Parfait option which is also very popular. It's a blue raspberry icee/slush along with the lemon soft serve. Epic. You have to try it 🙂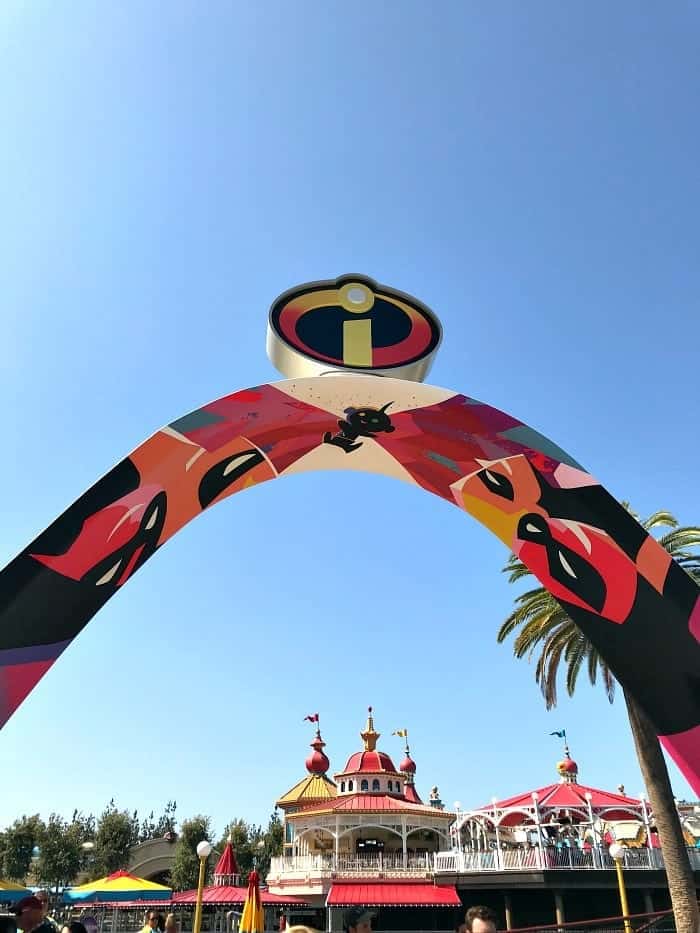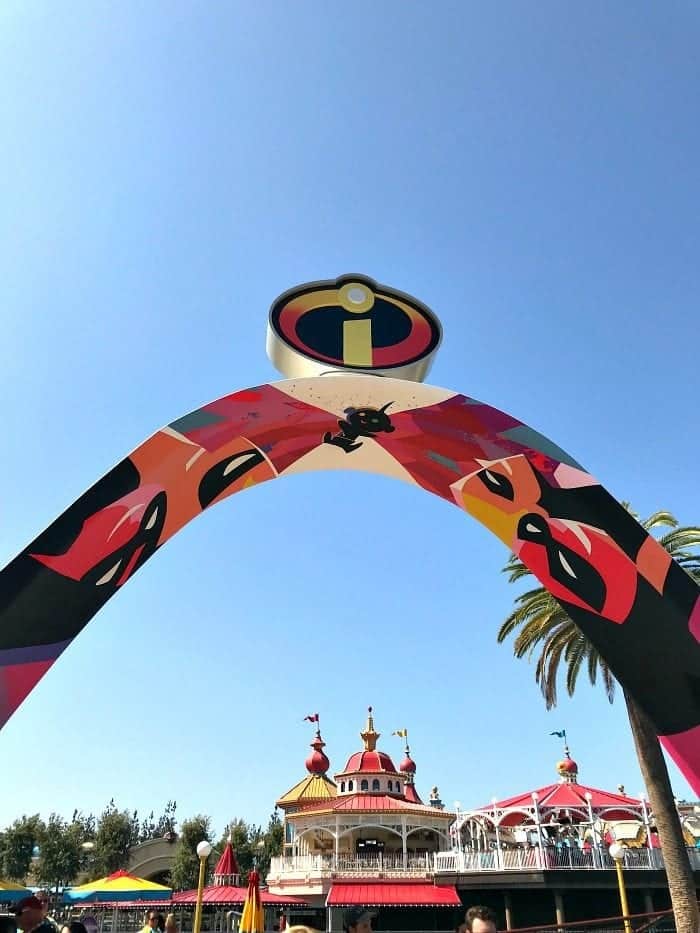 As you keep walking down the pier, head underneath the Incredicoaster Arch! You'll want to make your way to some awesome cookies.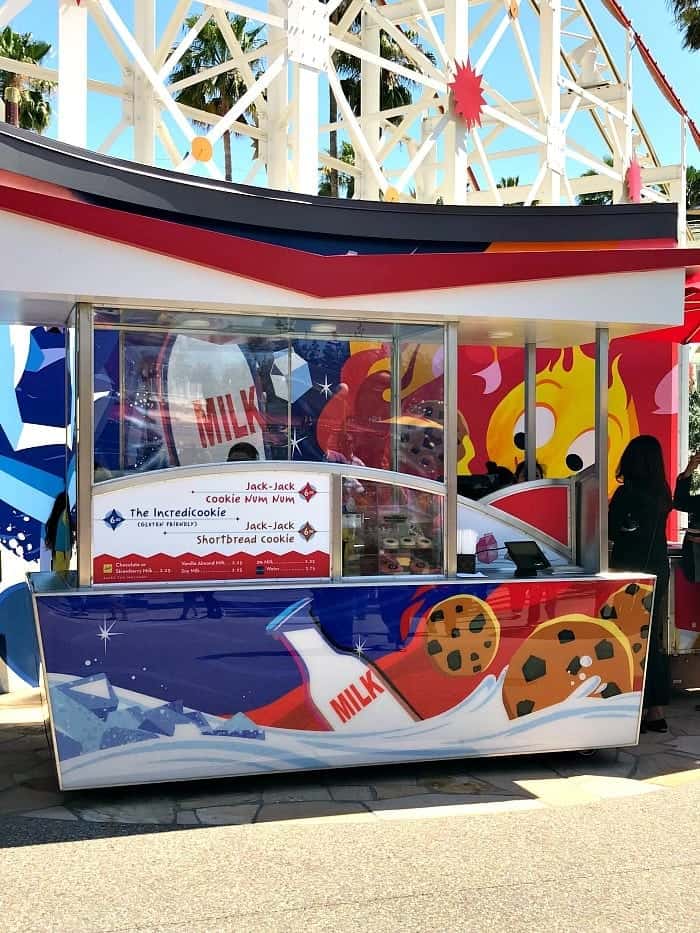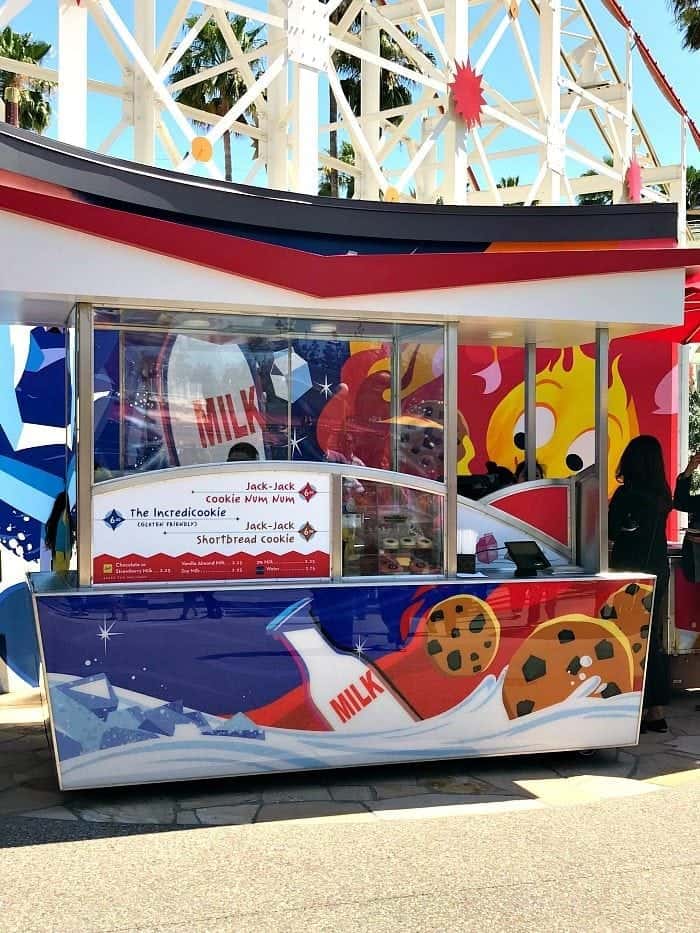 Jack Jack Cookie Num Num
Straight ahead as you walk through the arch, you can find Jack-Jack Cookies Num Num's Stand! This is such a fun addition to the Pier. My favorite is Jack-Jack Cookie Num Num 🙂 See photos below.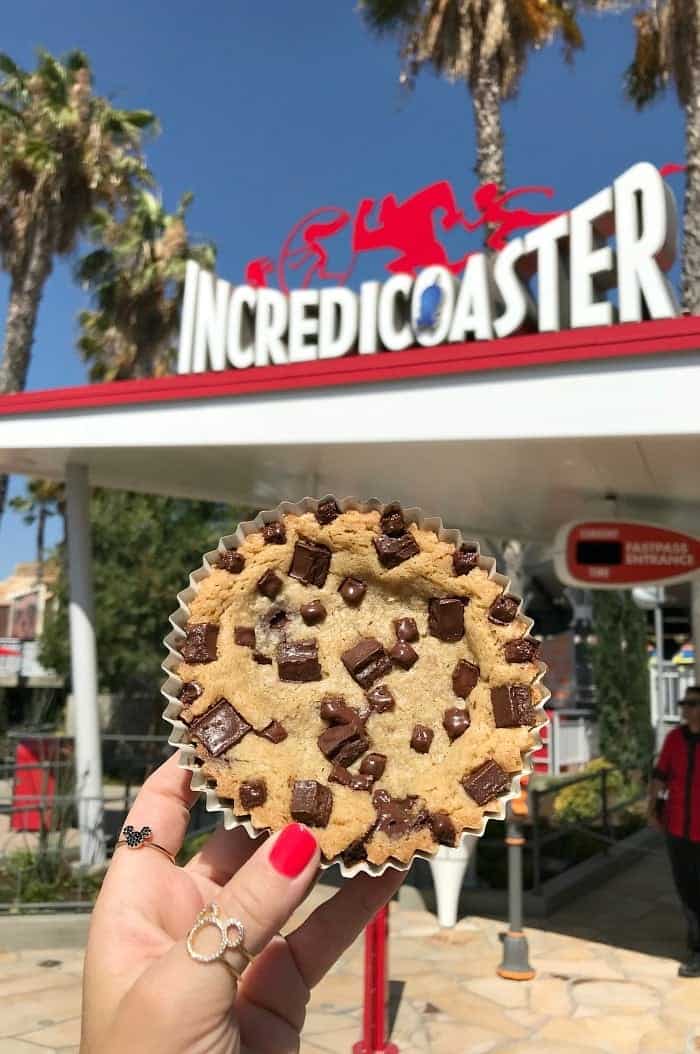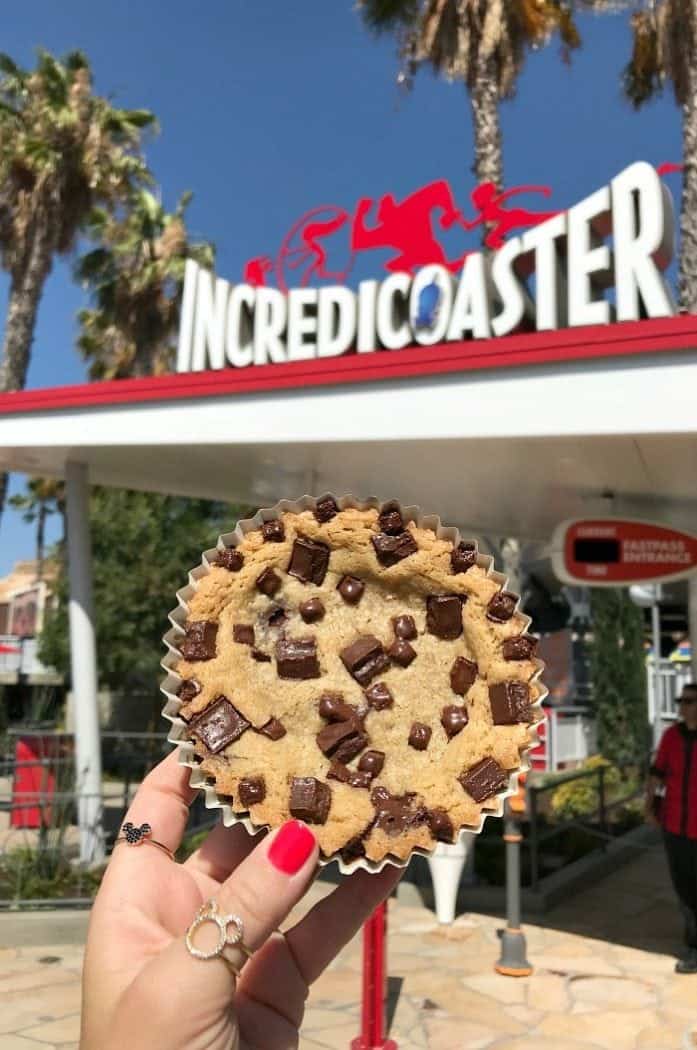 This giant cookie is served warm and is big enough to share. I had a couple over the weekend, you'll love this one. Give it a try.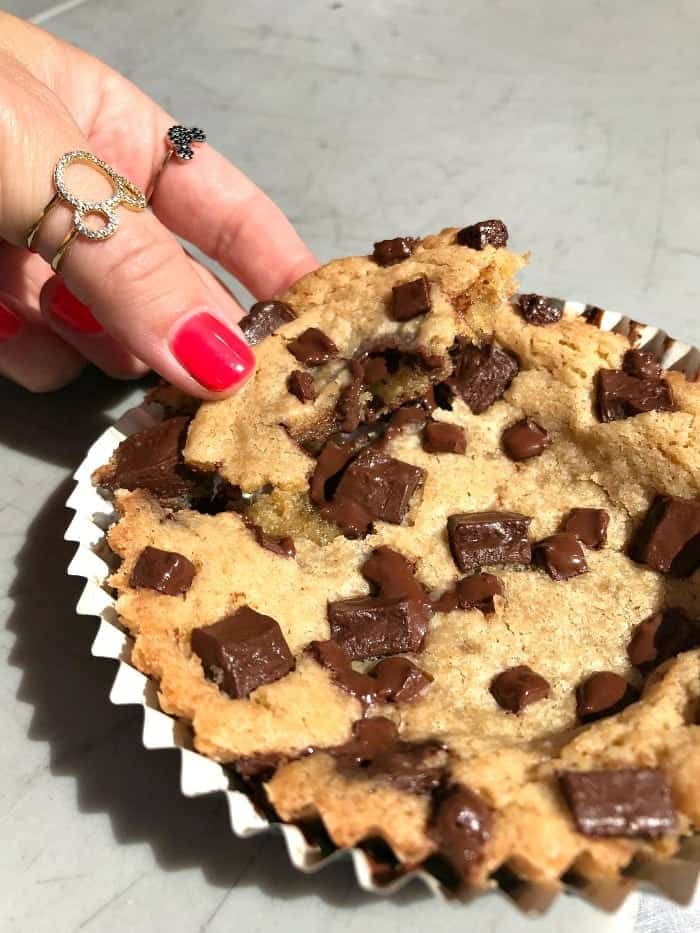 Warm gooey chocolate chip cookie. Yes please.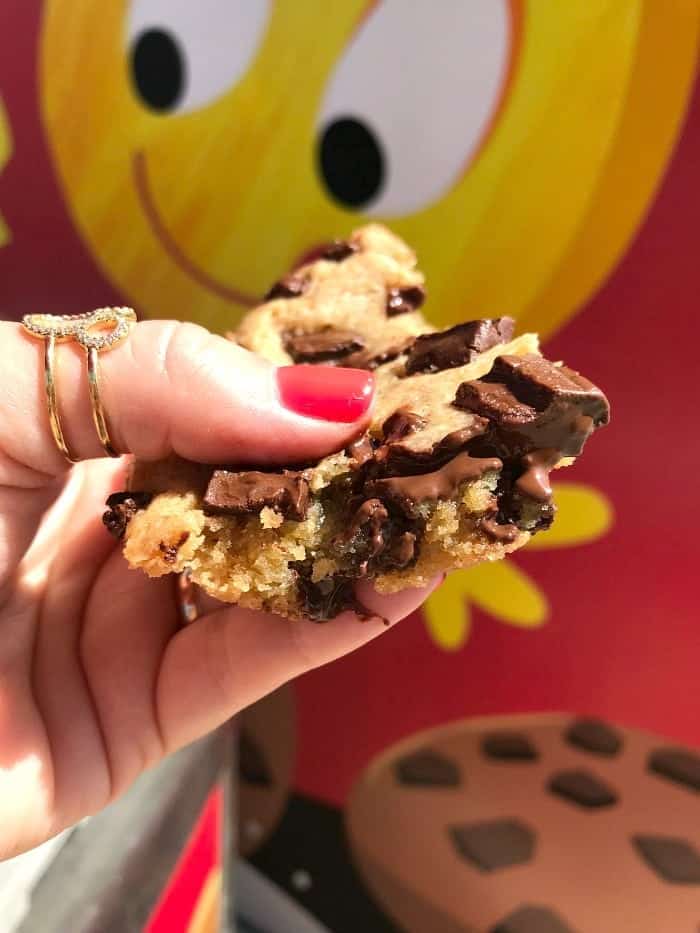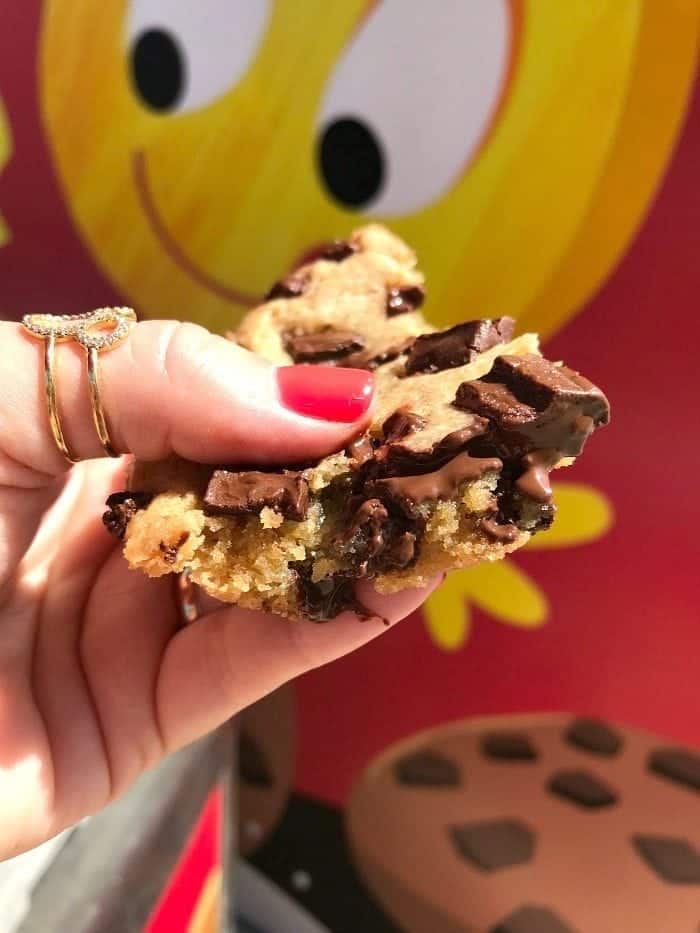 See?! Man, now I want another, lol!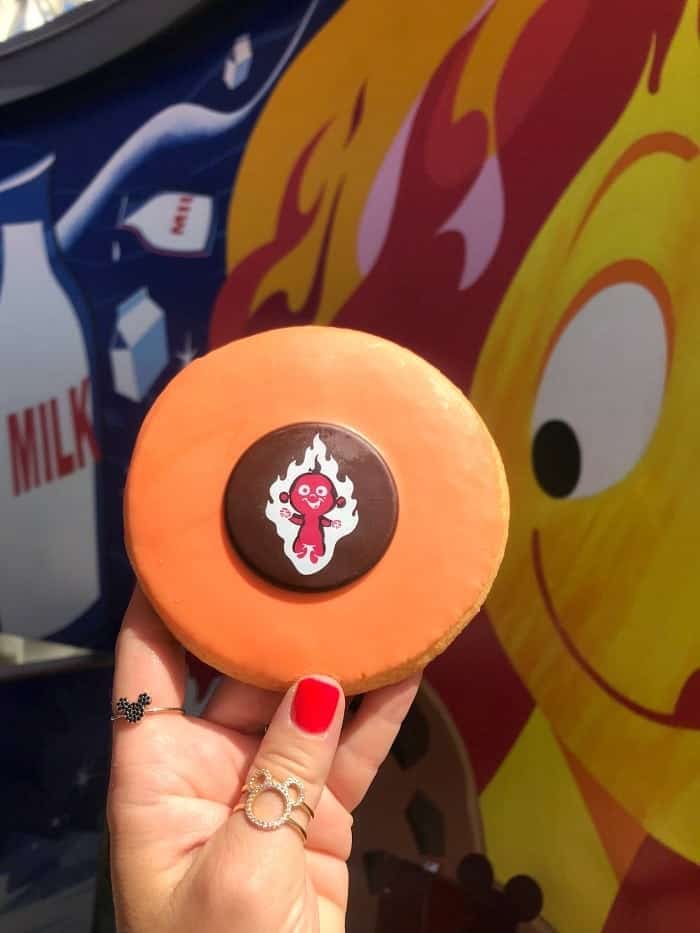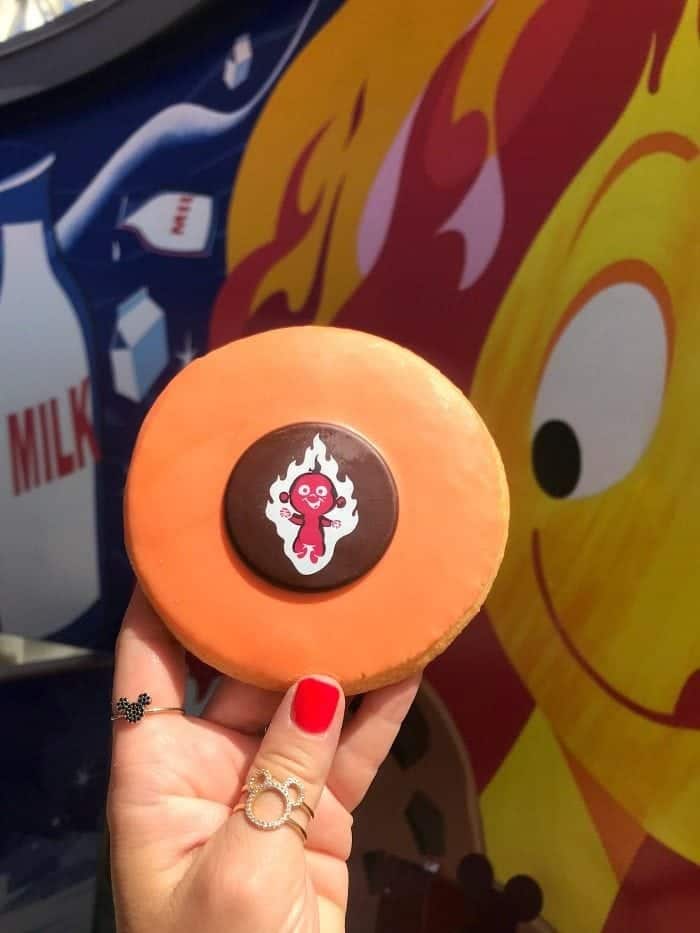 This is the Jack-Jack Shortbread Cookie. This one was just ok for me. Good, but I'd take the chocolate chip one first.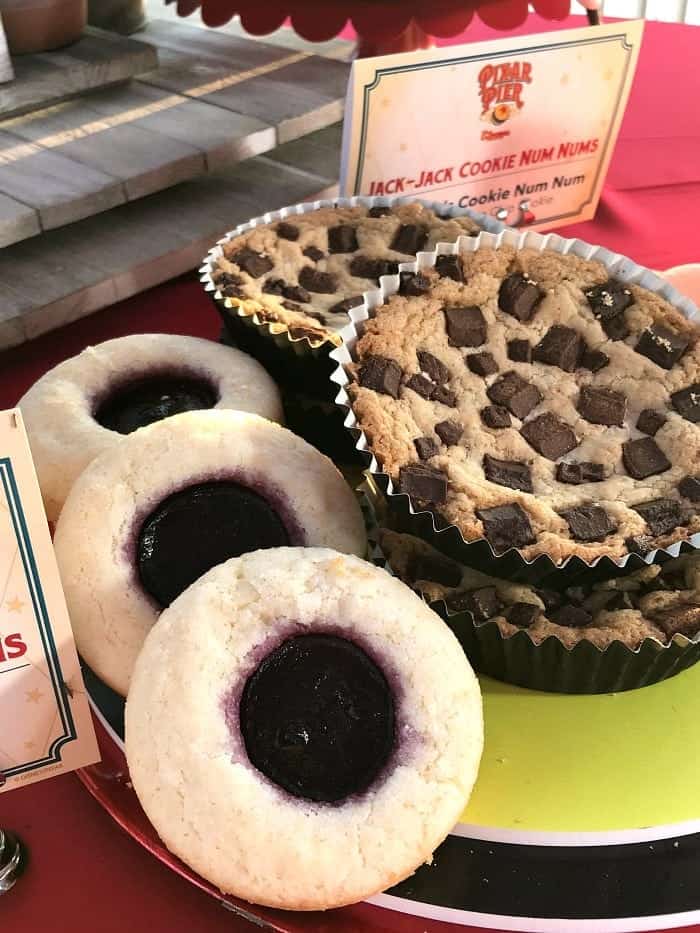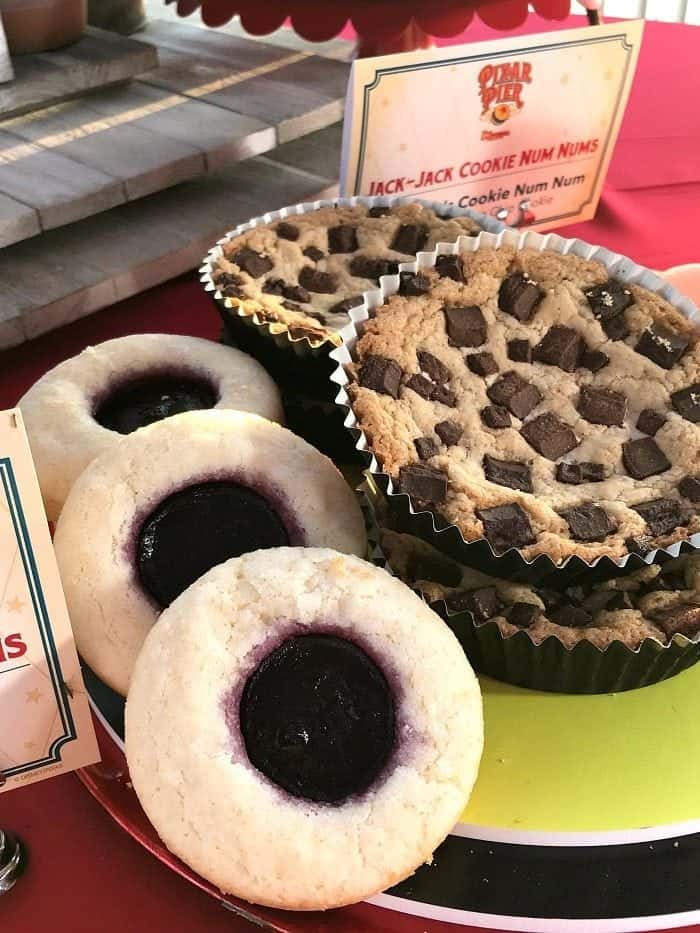 This is the Incredicookie. It's also gluten-free. I didn't try this one, but heard it was good 🙂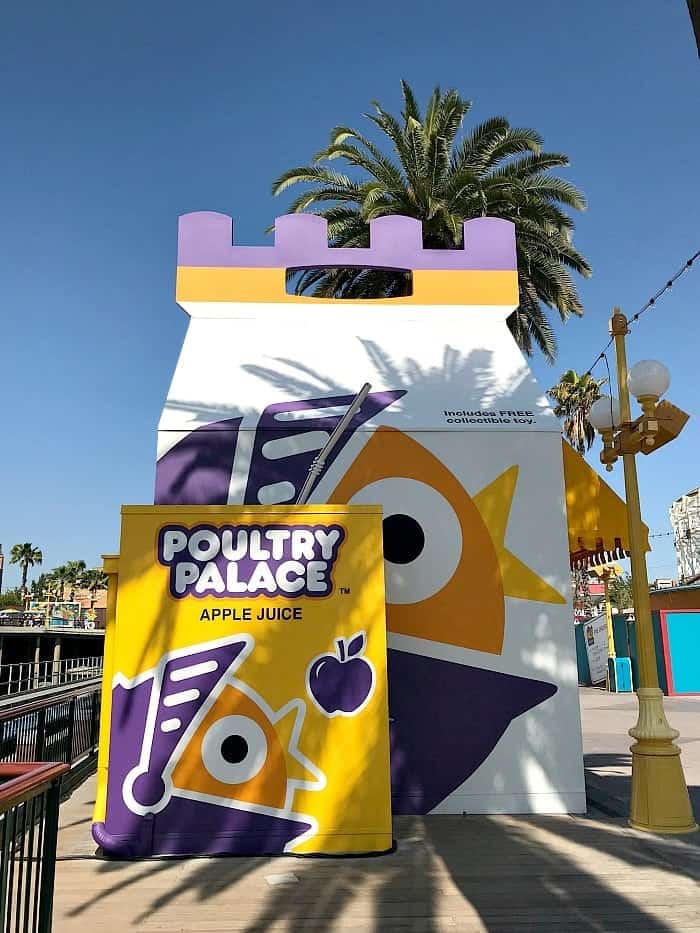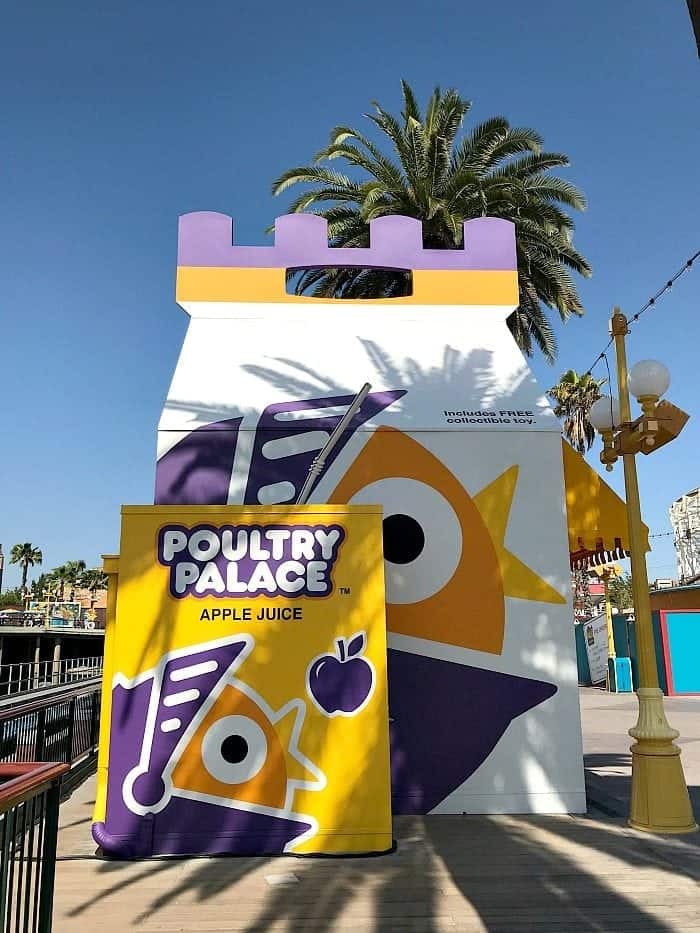 Poultry Palace
Poultry Palace is next on your way through the Pier. You'll find flavorful chicken drumsticks, corn on the cob, cole slaw and drinks here.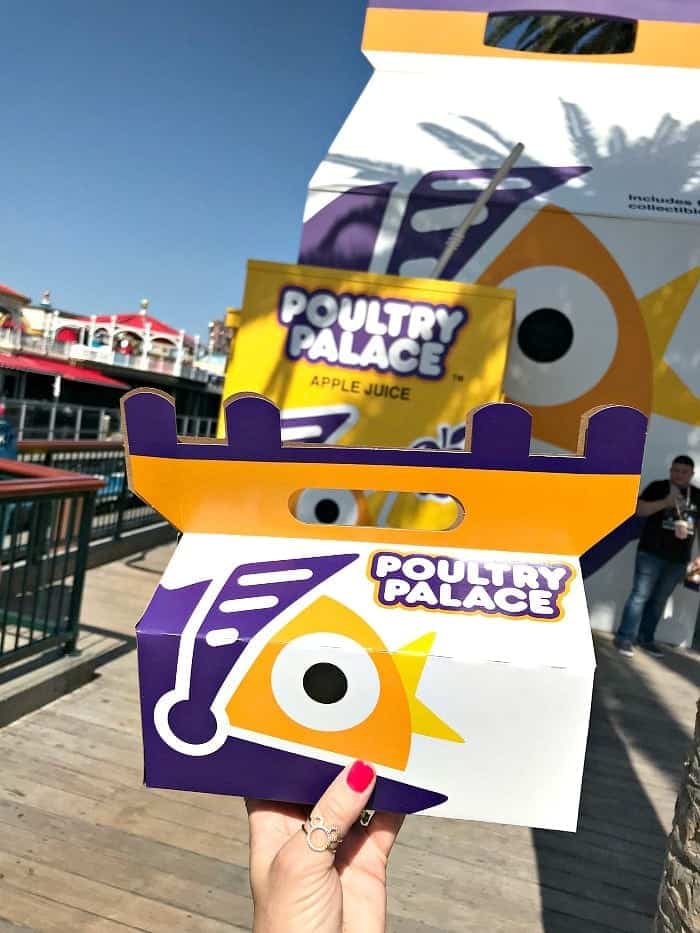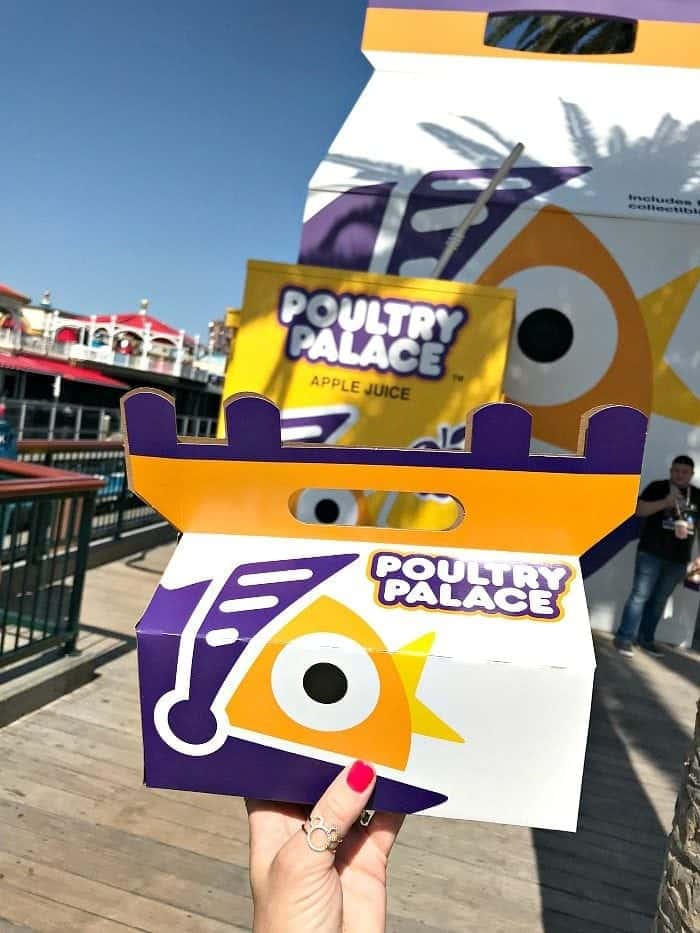 Your meal is served in this adorable little box.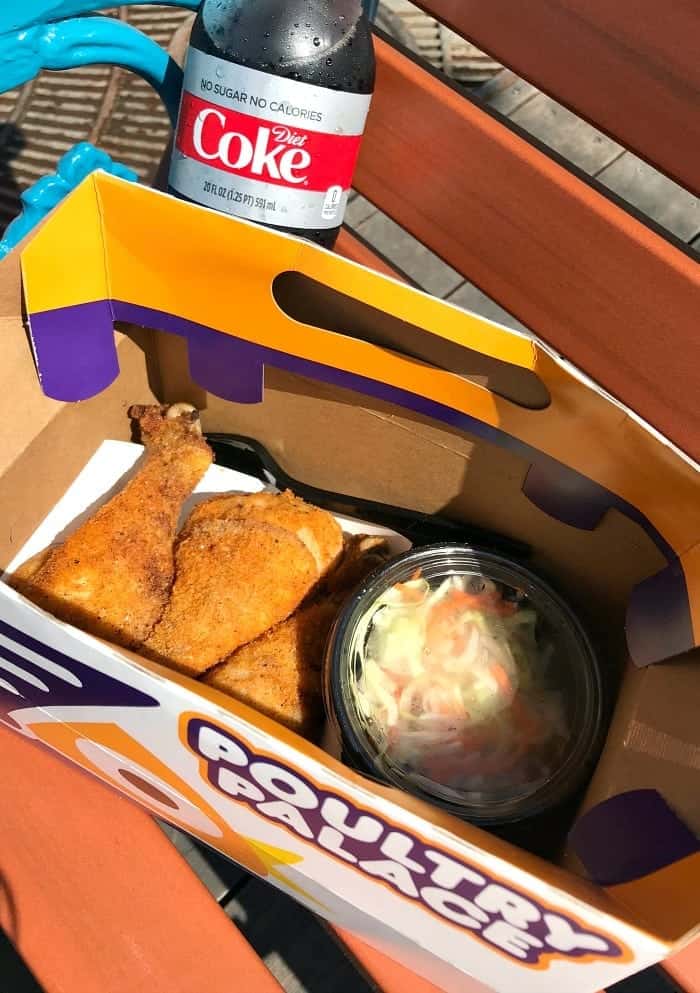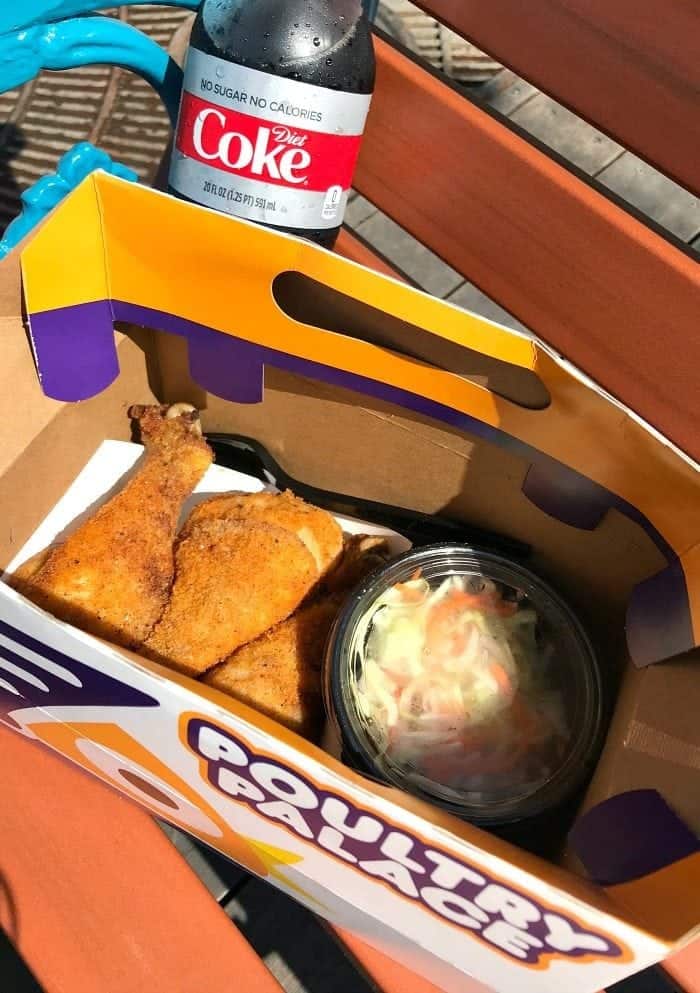 I tried the Chicken Drumsticks and Coleslaw meal. I really liked it. Nicely seasoned juicy chicken and a very lightly dressed coleslaw. Not mayonnaise based dressing, more of a vinaigrette.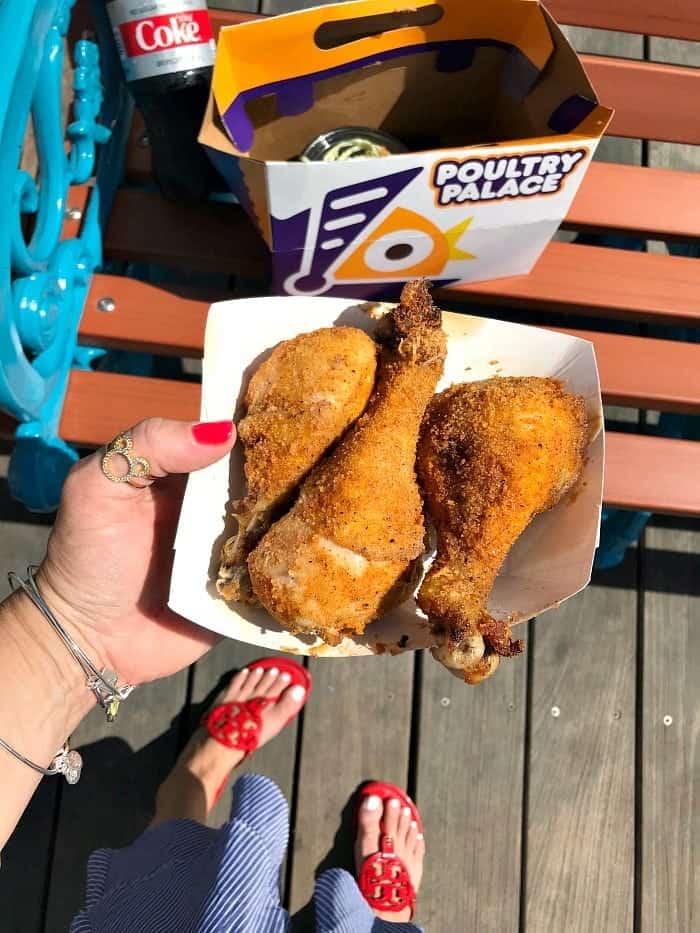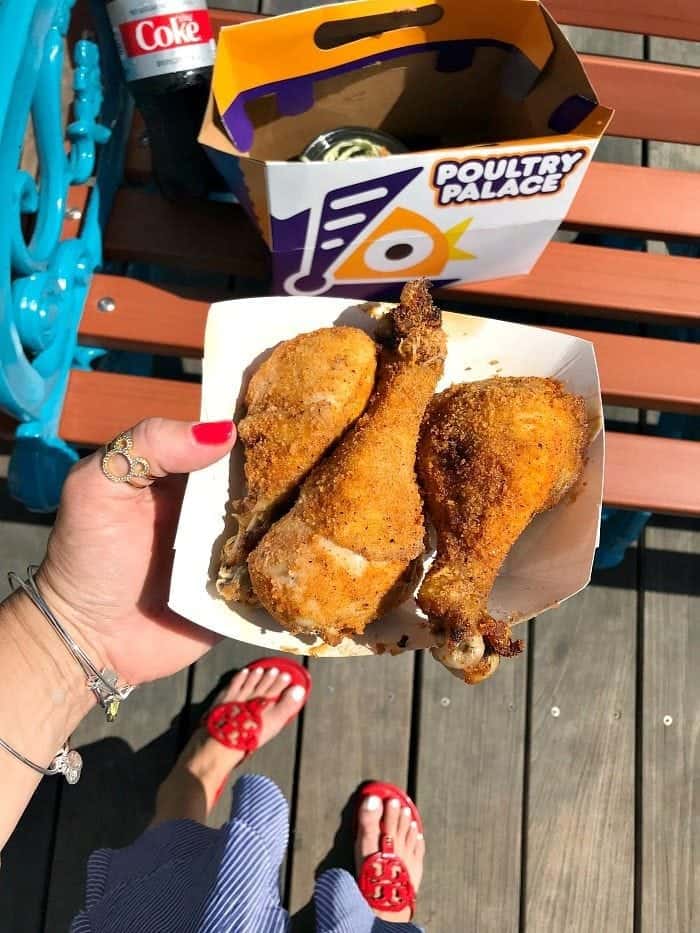 Here's a little better look at the chicken drumsticks. Finger lickin' good 🙂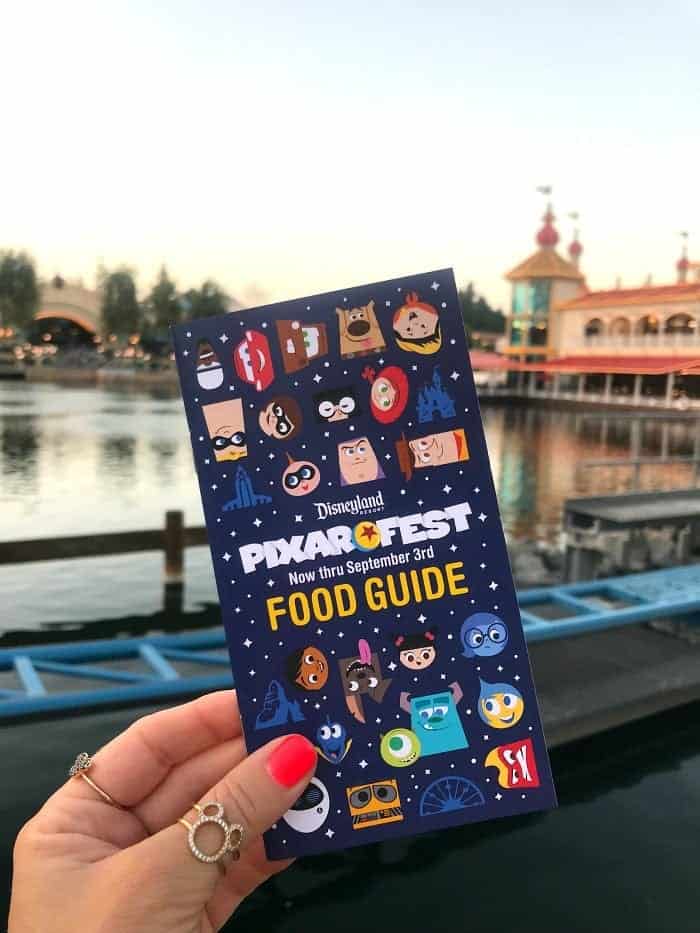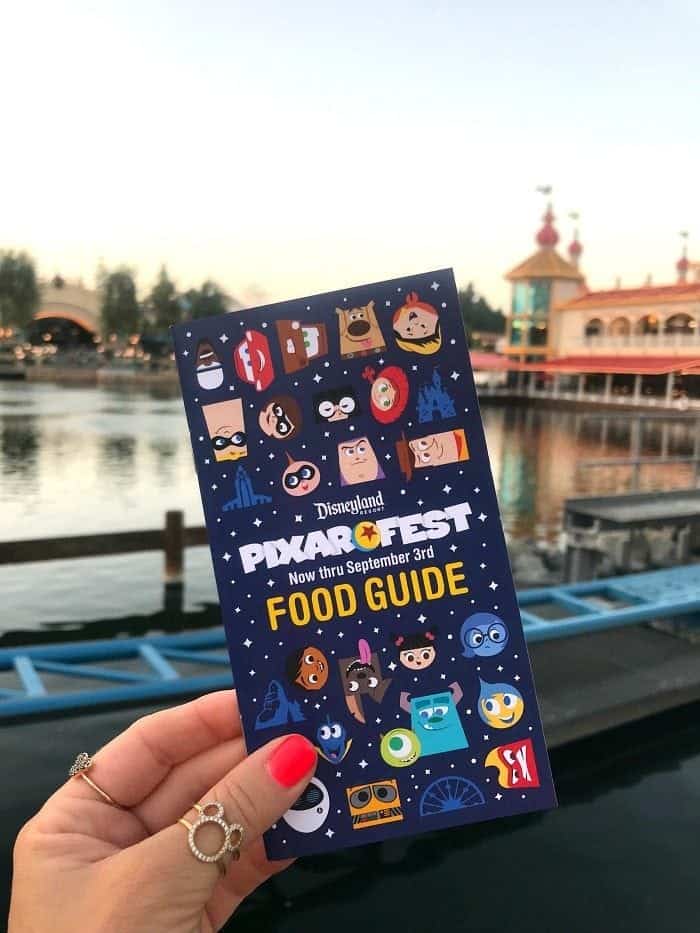 At the gift shop as you exit Toy Story Midway Mania, you can pick up this Pixar Fest Food Guide for free. It tells you everything available for Pixar Fest and where to find it! This is a great guide to have.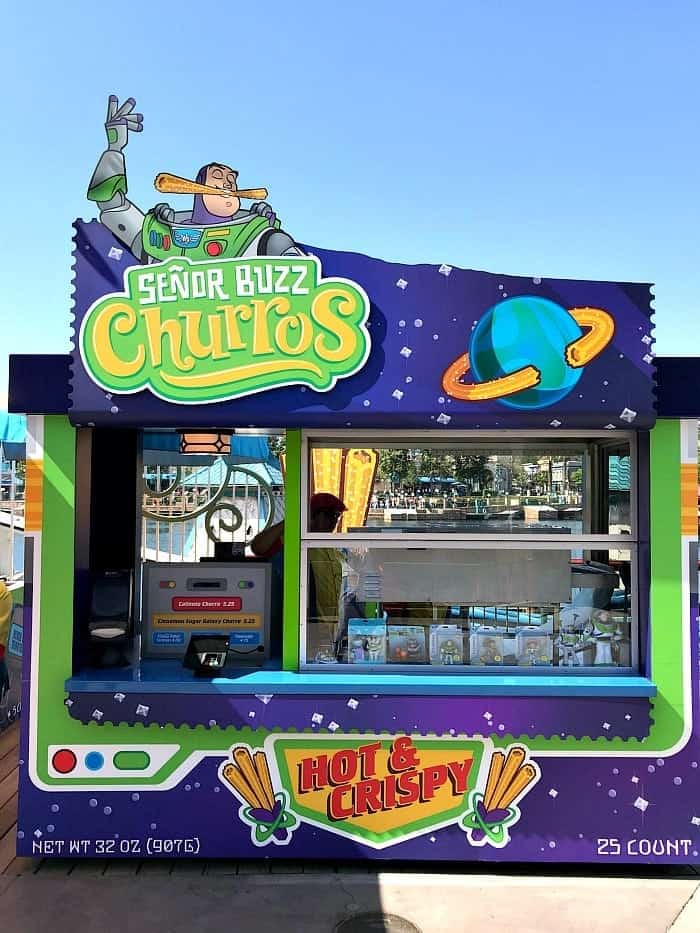 Senior Buzz Churros
Senior Buzz Churros is about the cutest little kiosk I've seen. It's located right across from Toy Story Midway Mania. Here you'll find the Caliente Churro and the Cinnamon Sugar Galaxy Churro.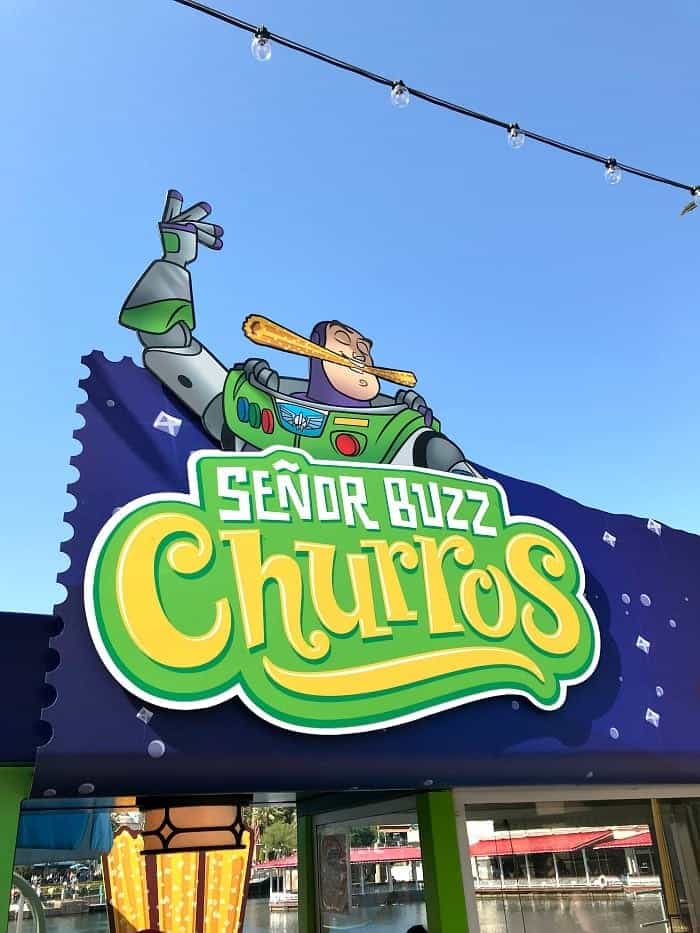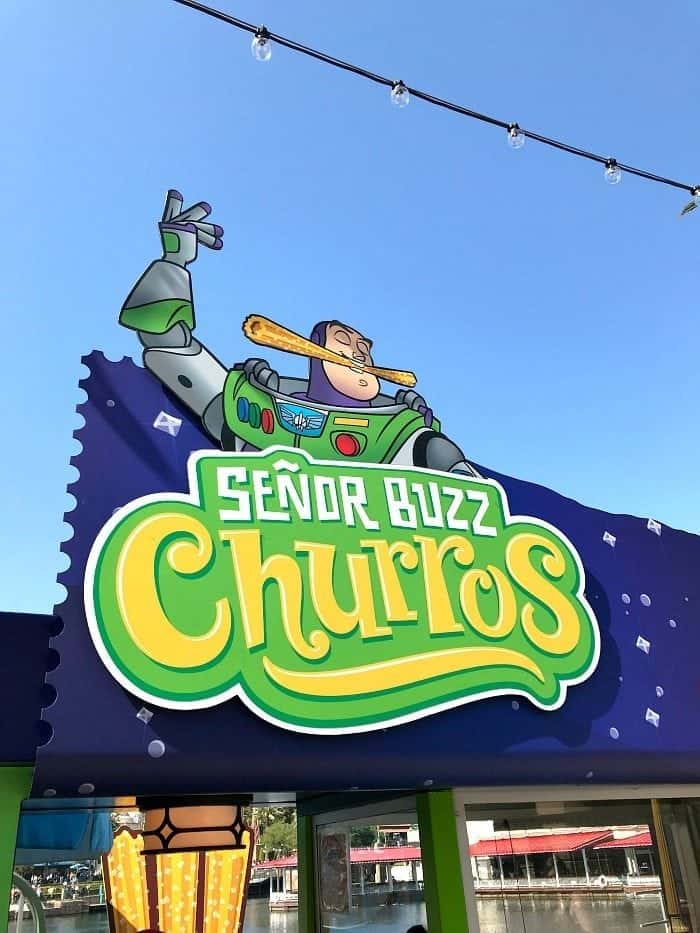 A closer look at the cute signage.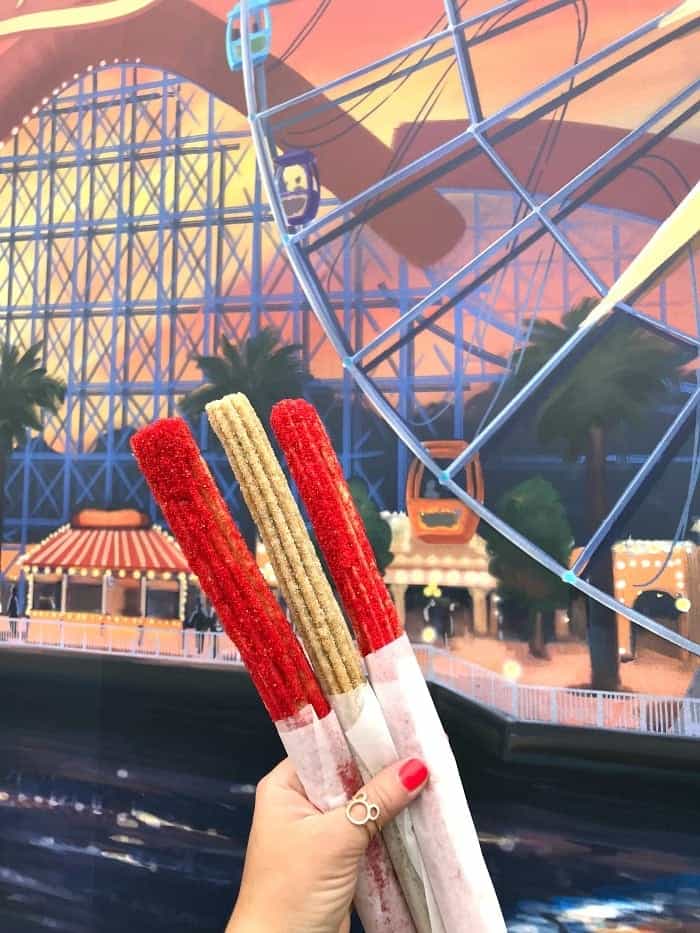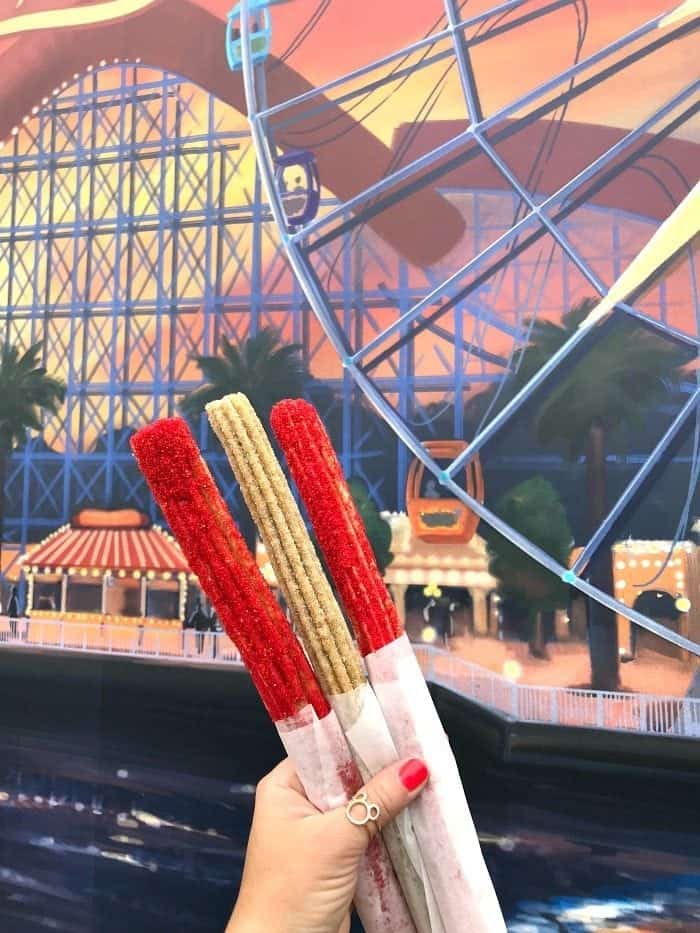 Here's what the churros look like. The Caliente Churro is Red Hot Candy flavored. I REALLY enjoyed it. Not really spicy, just has that cinnamon Red Hot Flavor. The Cinnamon Sugar Galaxy Churro tastes just like a regular cinnamon sugar churro.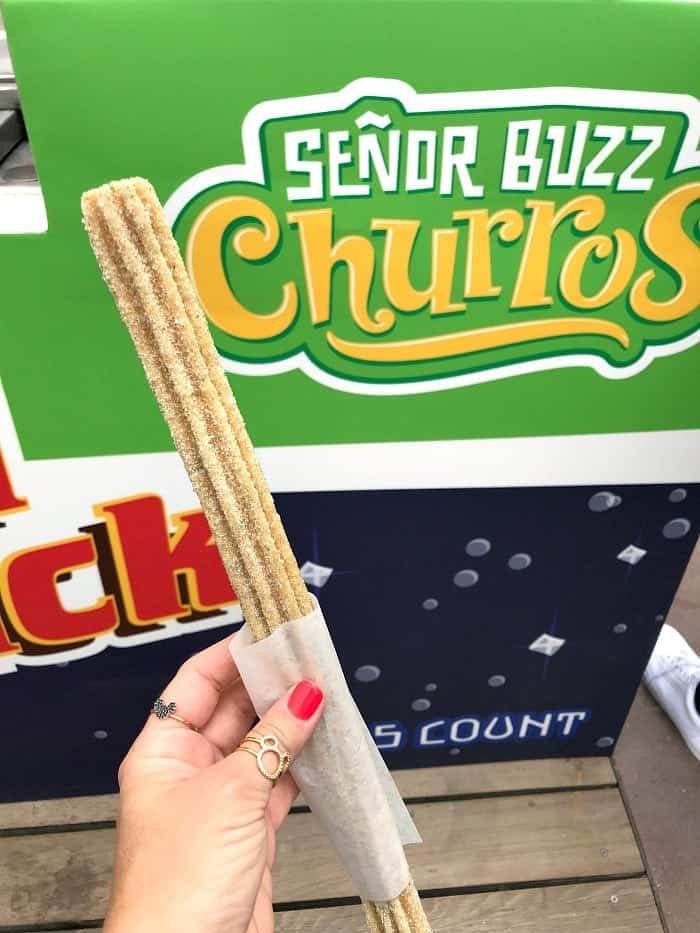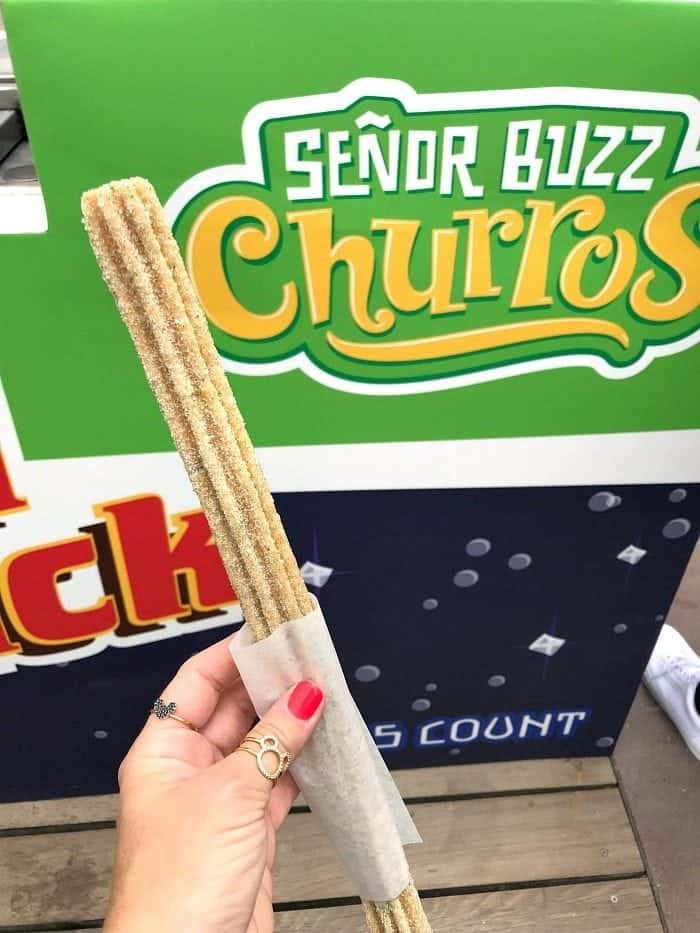 A closer look at the Cinnamon Sugar Galaxy Churro. Has some added sparkly sugar.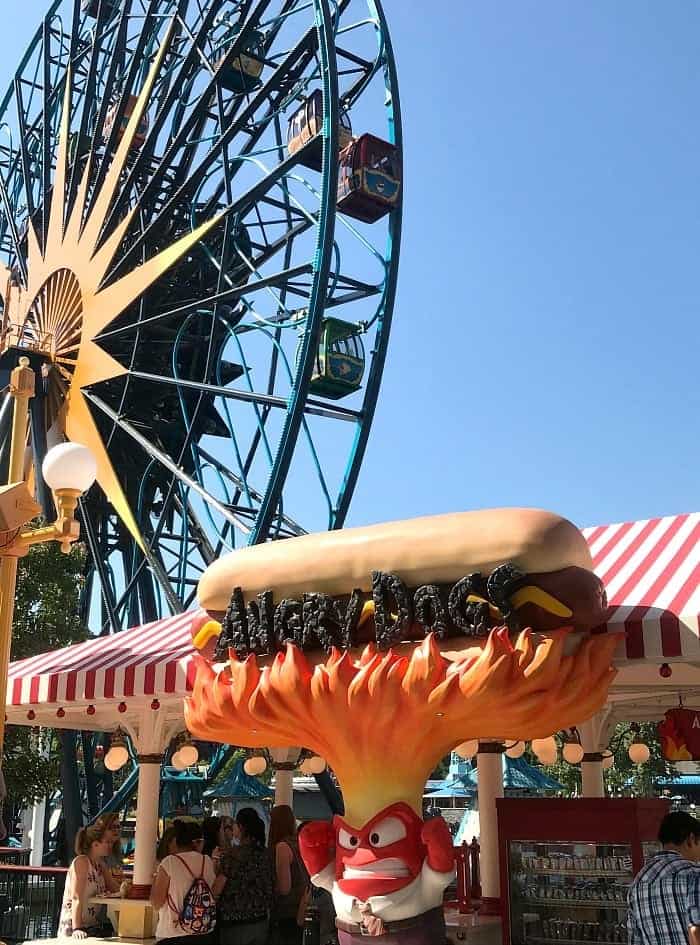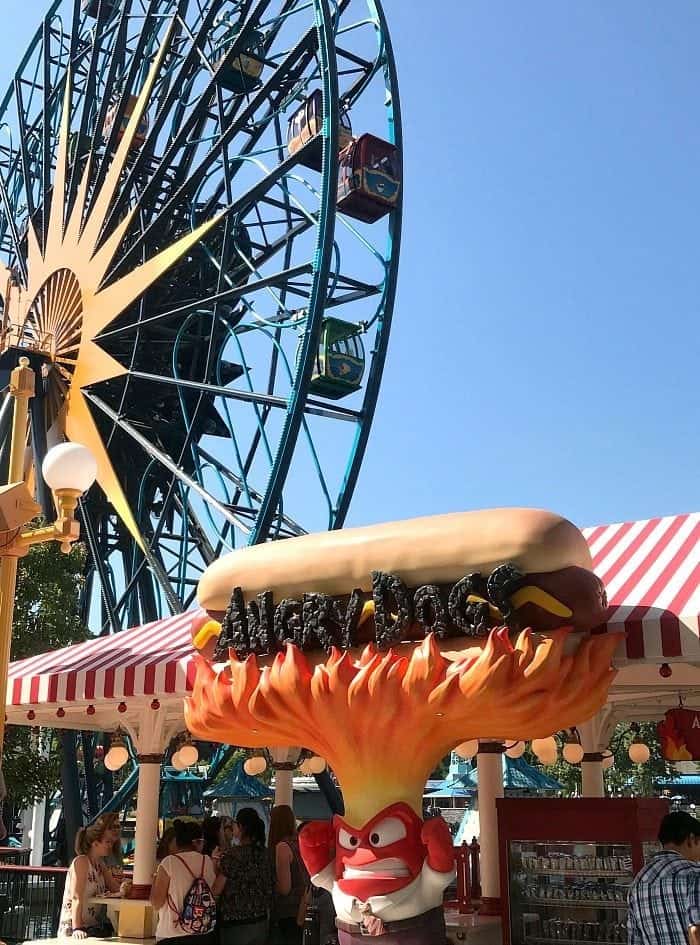 Angry Dogs
Angry Dogs is the last of the new Food options at the Pier. It's located right next to the new Pixar Pal-A-Round, previously called Mickey's Fun Wheel. How adorable is the Angry Dogs sign? Love this.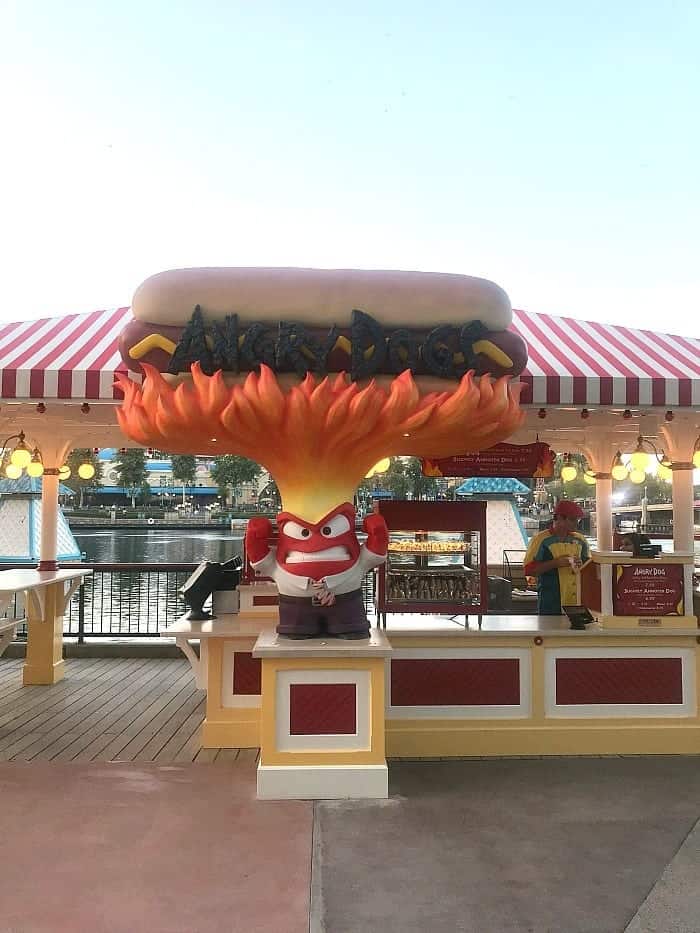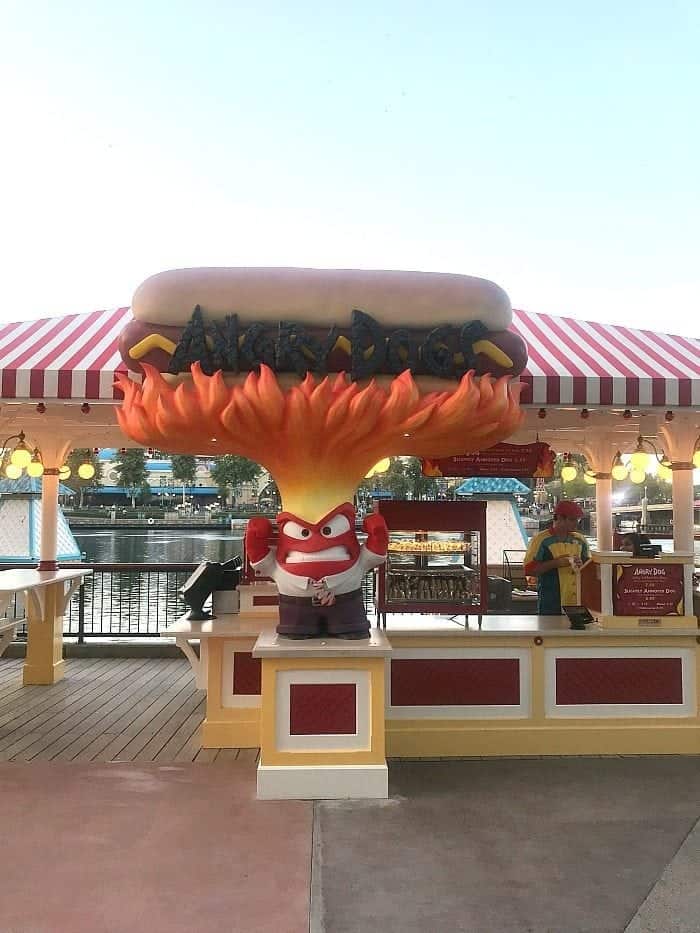 Another look 🙂 To the left of the register is where you'll dress your dog with some spicy ketchup and mustard options.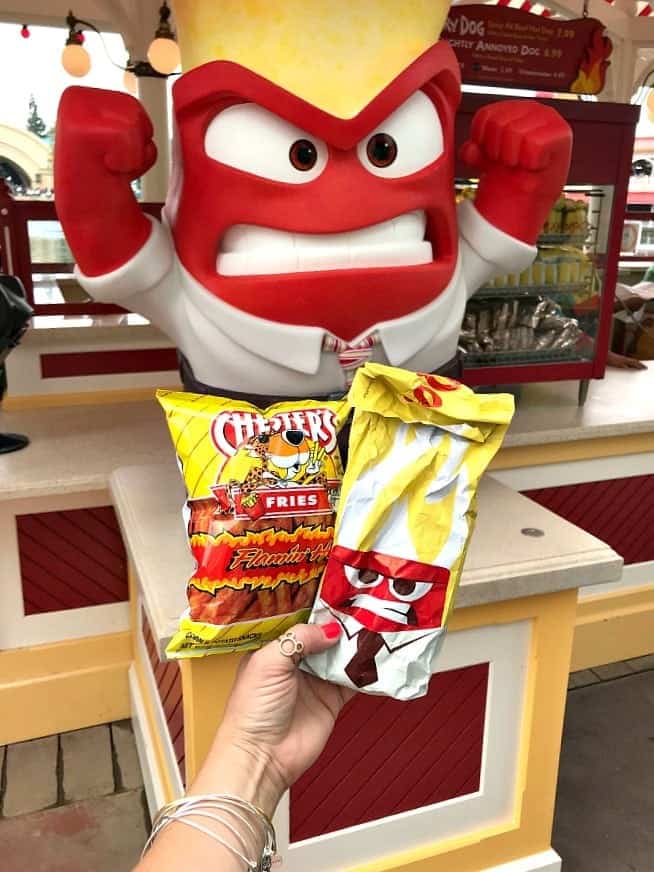 The Angry Dog is a spicy hot dog served with Flamin Hot Fries. This was my favorite of the two dogs.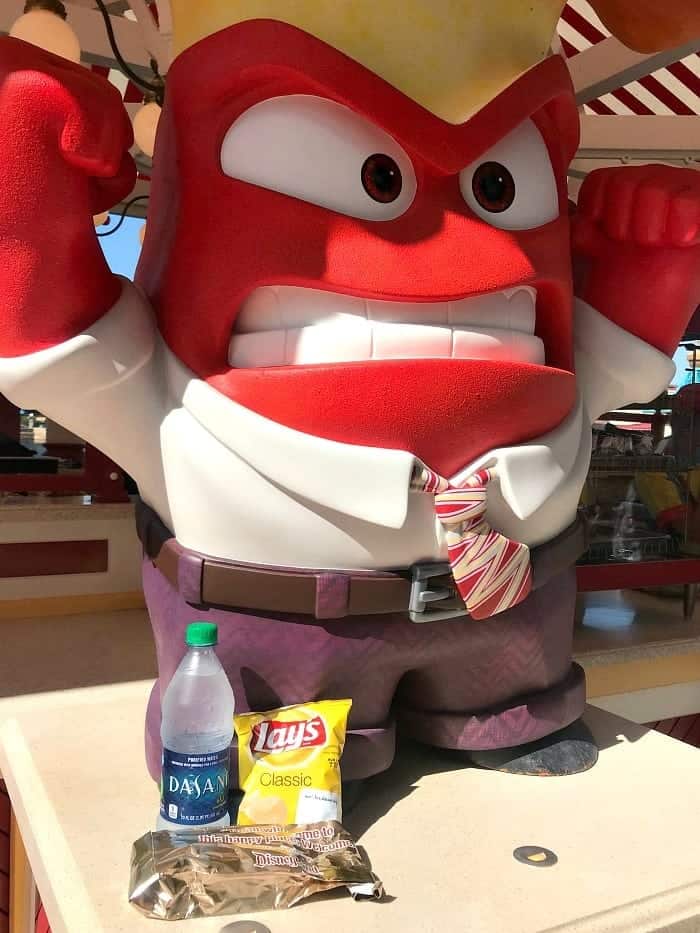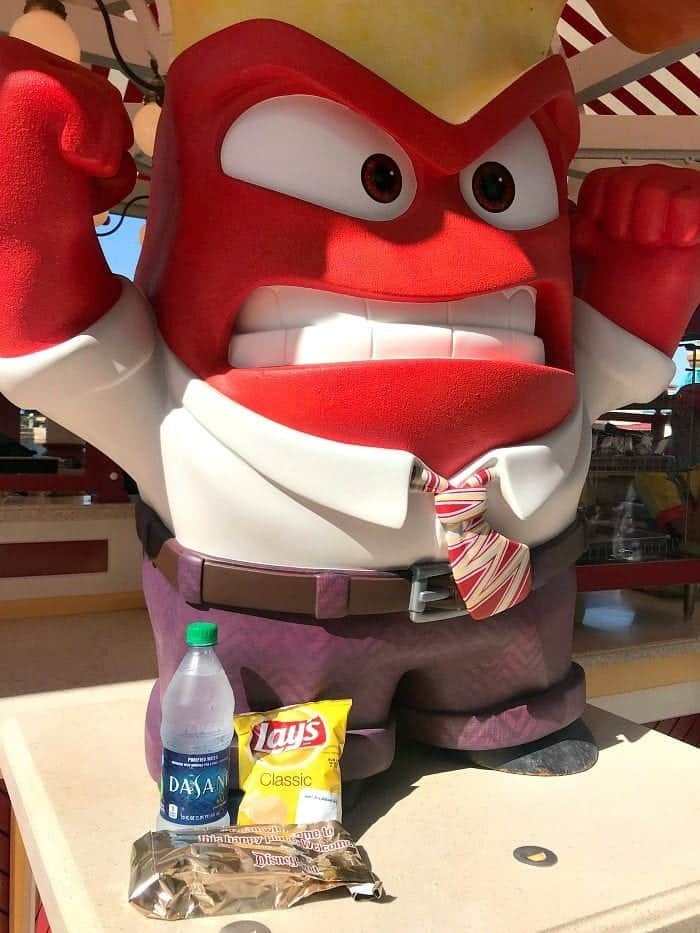 The Not-So-Angry Dog is a basic hot dog served with potato chips.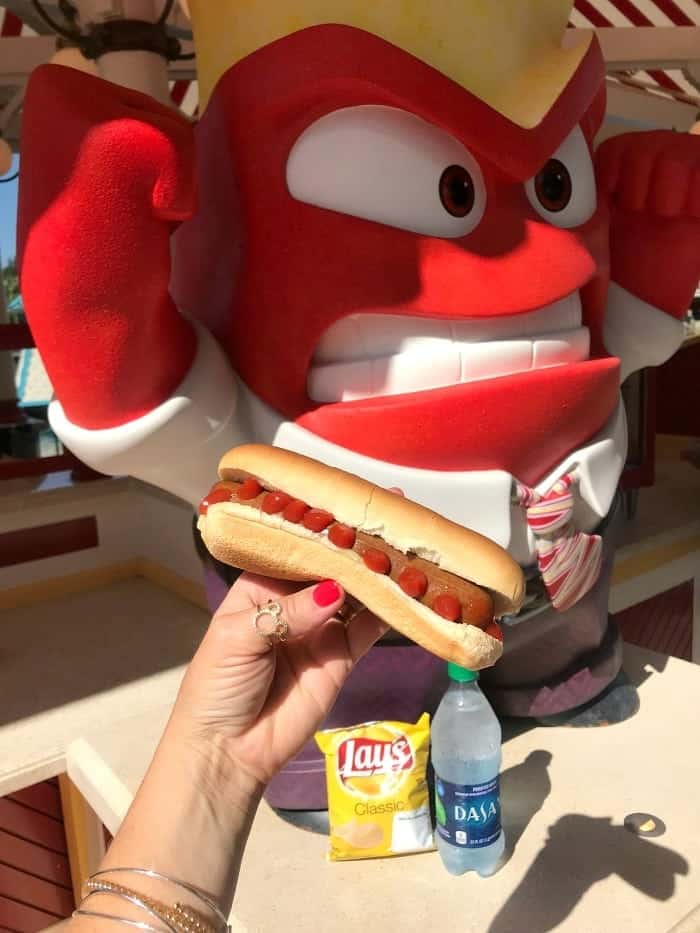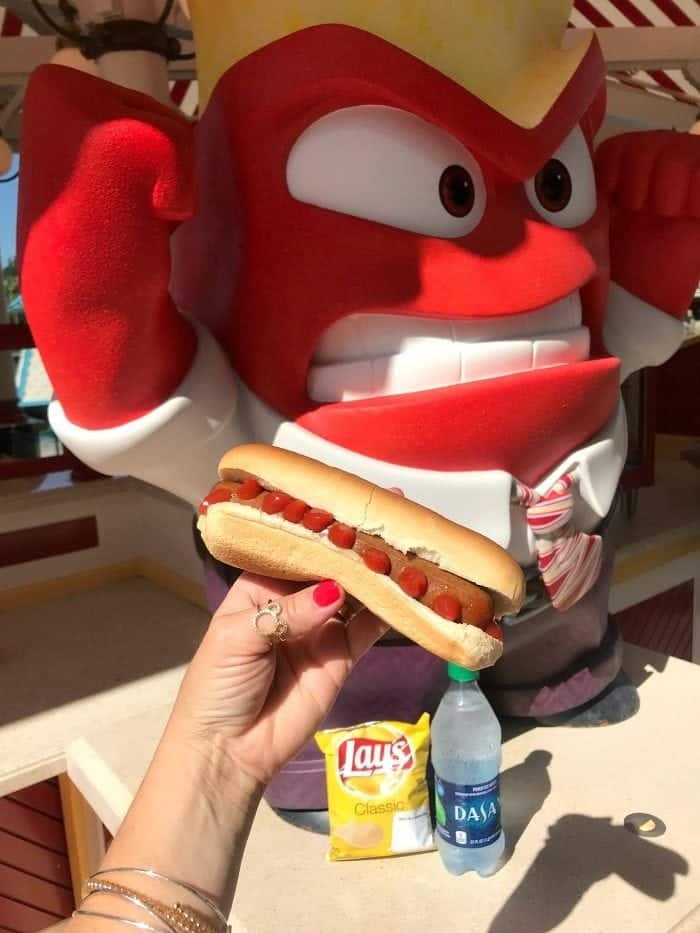 I added some Siracha Ketchup to mine.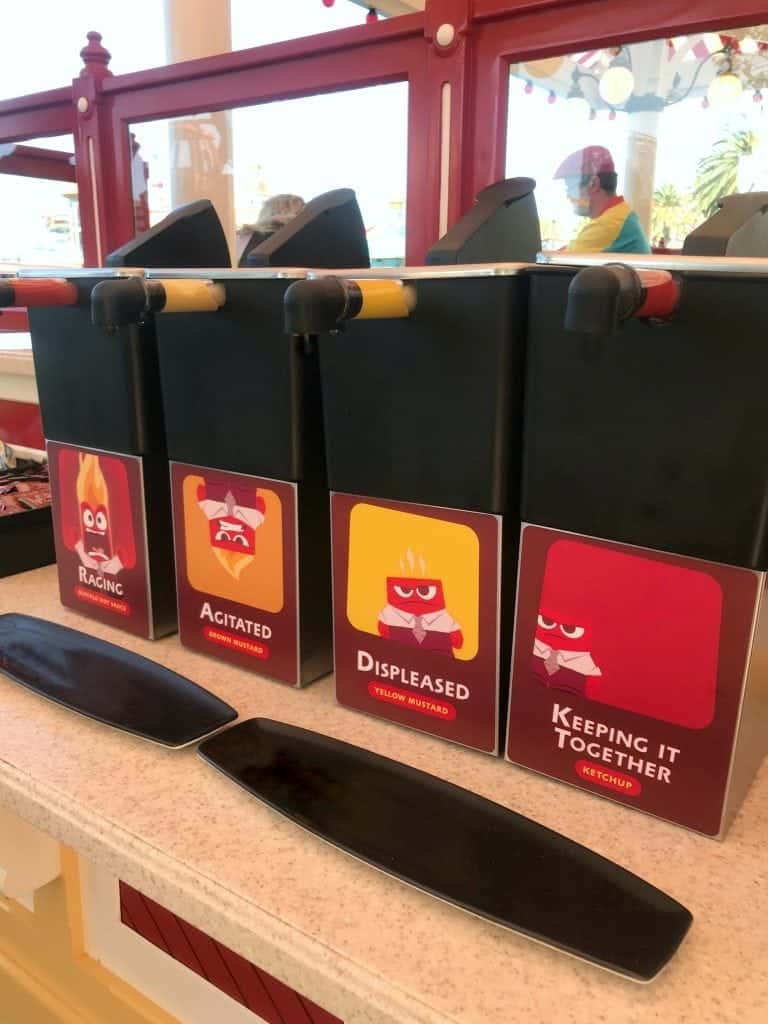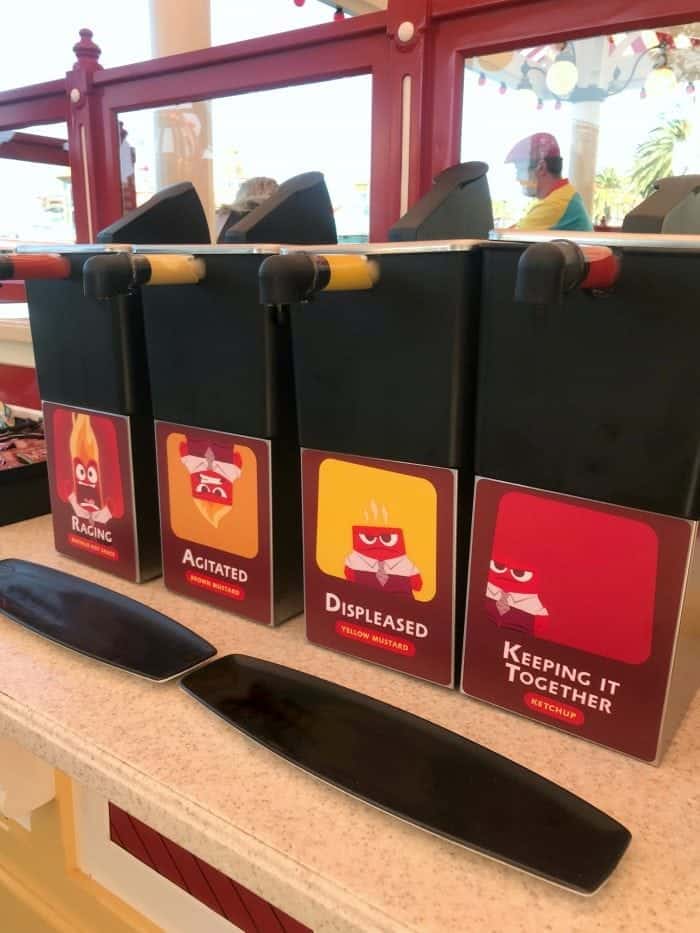 Here's the ketchup/mustard options.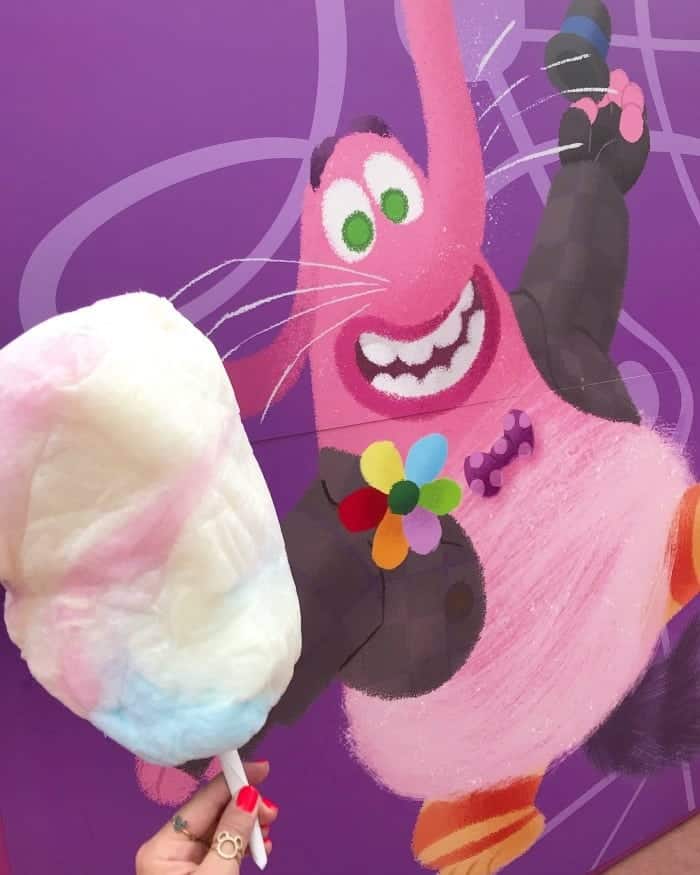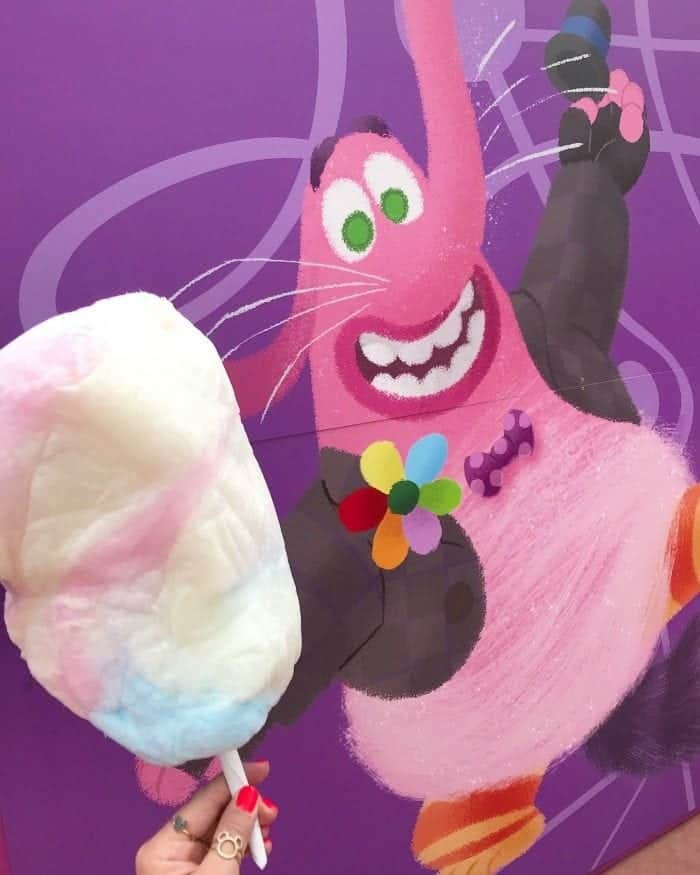 At the Snack Carts around the Pier, you can find this colorful Rainbow Cotton Candy. It's different fruity flavors throughout. Be sure to check out my post, Your Guide to Everything Pixar Pier!
Pin to your favorite Disney Board!