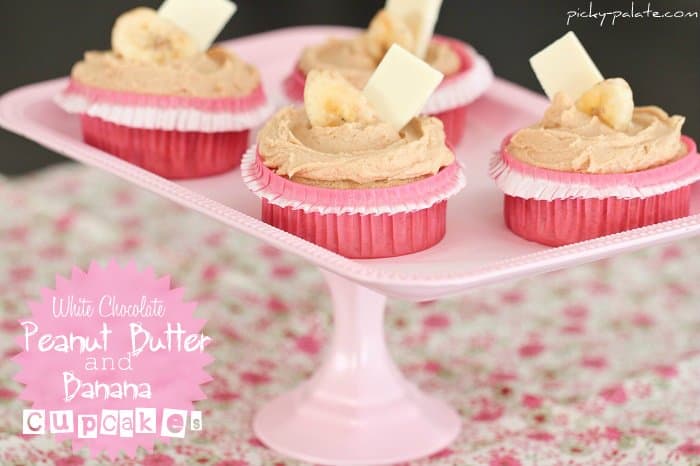 I had so much fun developing this cupcake last week. Not sure we've ever devoured cupcakes so fast around here, lol! They were just good, that's all there is to it.
I created a simple peanut butter, banana and white chocolate cupcake that is about to rock your taste buds. Not kidding. Can't wait for you to try these.
Be sure to check out KitchenAid and Cook For The Cure for a wonderful cause! …..AND don't forget to enter the KitchenAid Giveaway on Picky Palate tomorrow. These goodies are up for grabs.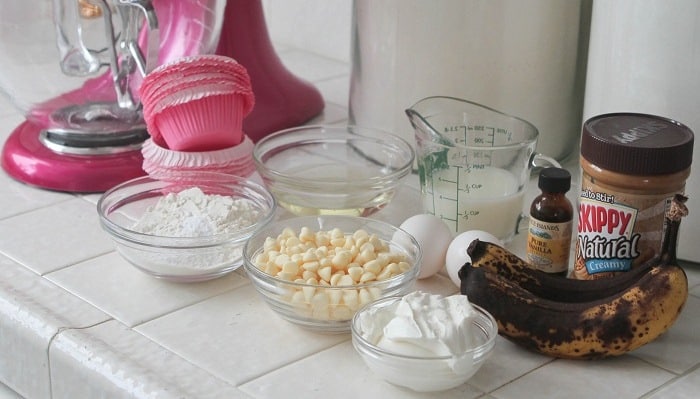 Pretty simple line up for you. How pretty are those cupcake liners?! I found them at TJ MAXX a few months ago. Score!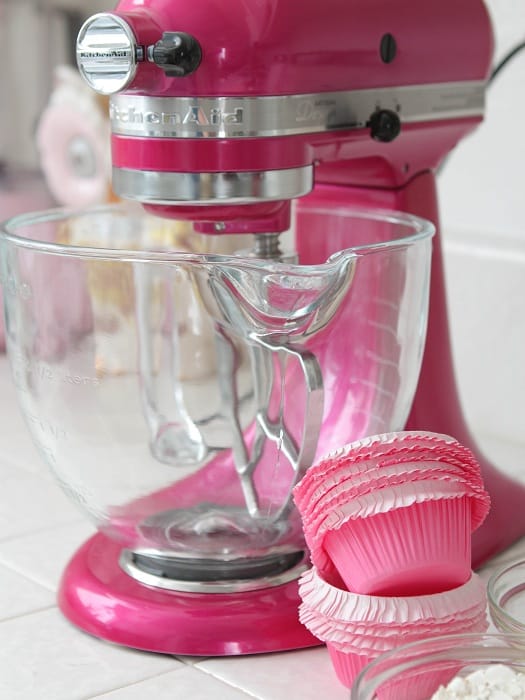 I have to admit I still stare at my new Raspberry Ice KitchenAid every time I walk in the kitchen 🙂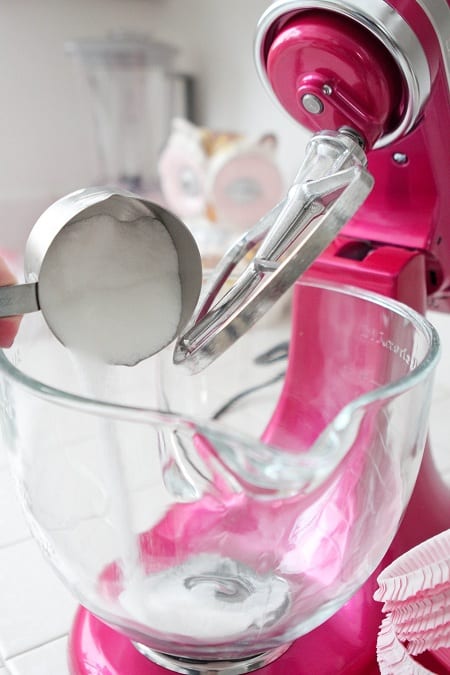 Let's get started shall we? Some sugar please!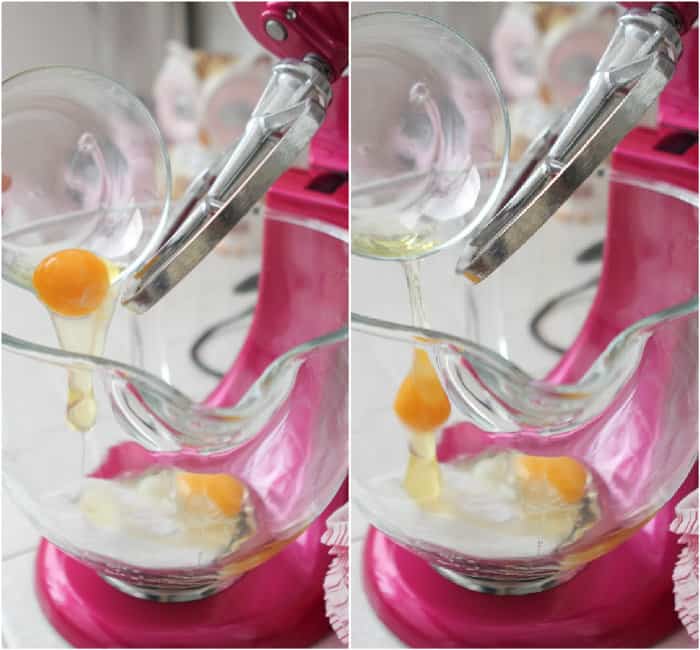 Two pretty eggs.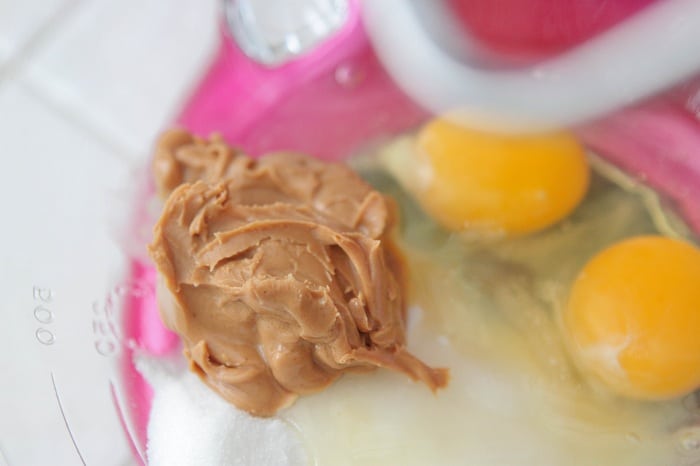 Some creamy peanut butter.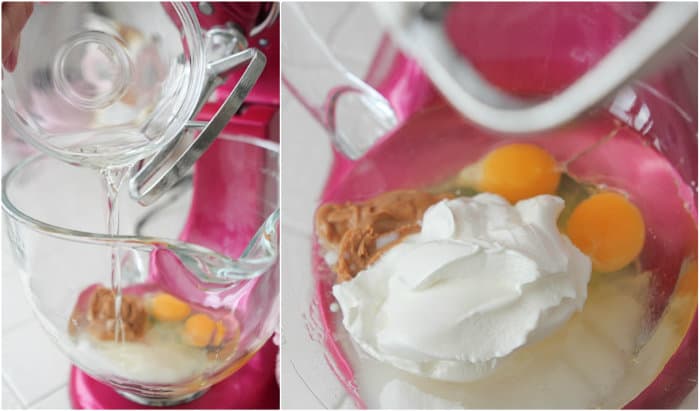 A little oil and sour cream.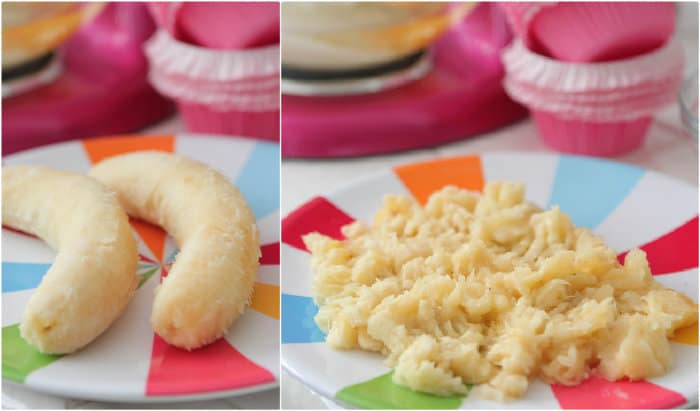 Two very ripe mashed bananas.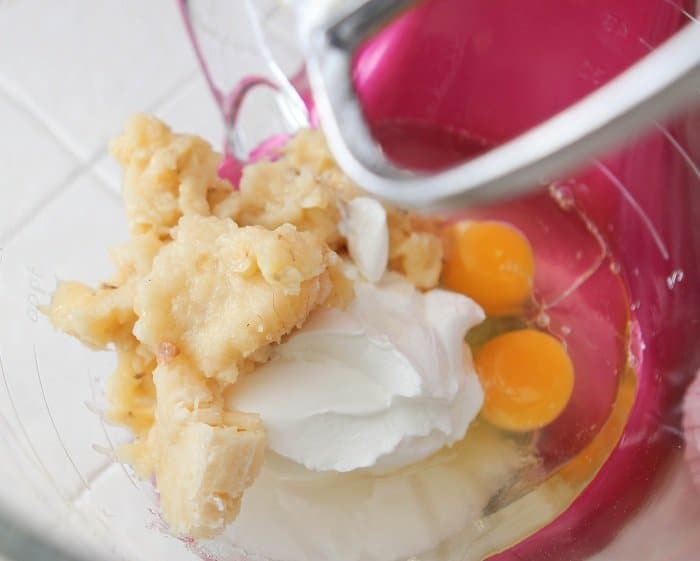 Alright, mix this beautiful batter.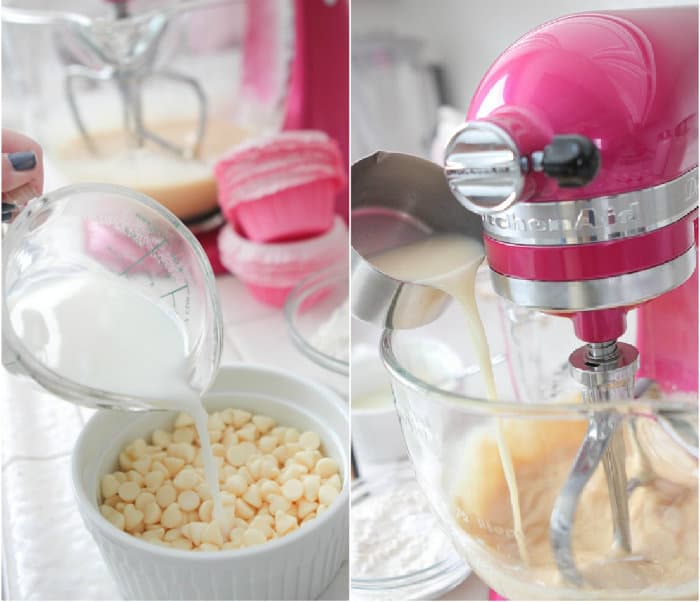 Time for a white chocolate sauce. Pour hot milk over some white chips and stir until melted. You will probably have to microwave a bit longer after stirring the milk in. Be patient, it does happen 🙂 Once it does, add it to the batter and mix.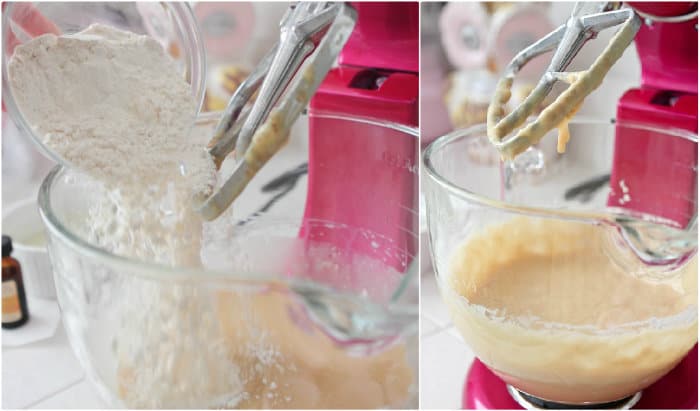 Add your dry ingredients.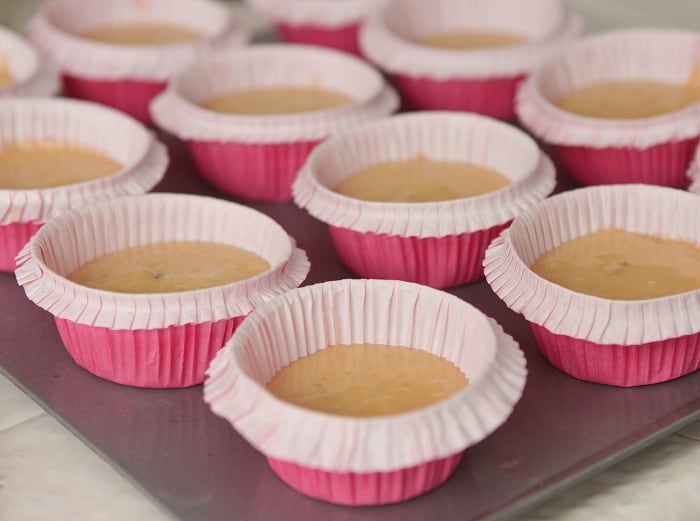 …..and fill em' up. 3/4 way full works great.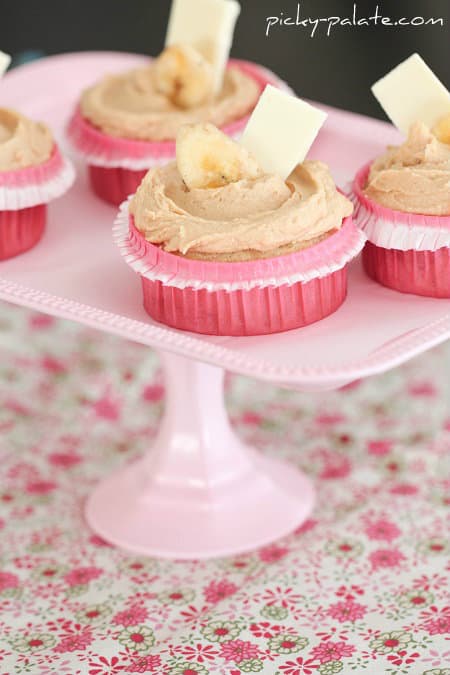 Frost with my simple peanut butter butter cream then top with some crispy banana chips and a white chocolate square. I used THIS white chocolate bar cut into rectangles. I found it in my baking isle at the grocery store.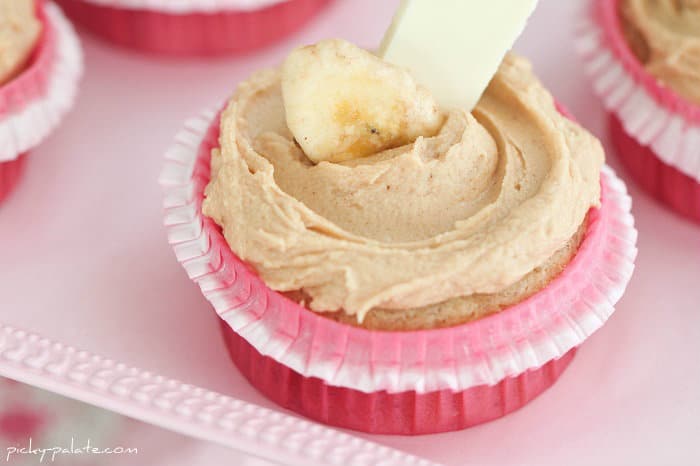 I love these. Can't wait to make them again. Enjoy!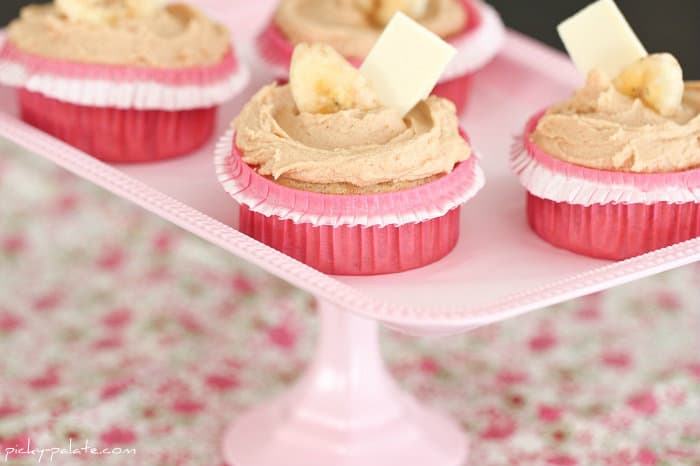 [ziplist]
White Chocolate, Peanut Butter and Banana Cupcakes
1/2 cup white chocolate chips
1/4 cup milk
2 large eggs
1/2 cup granulated sugar
2 very ripe bananas
1/4 cup creamy peanut butter
1/2 cup canola oil
1/2 cup sour cream
2 teaspoons pure vanilla extract
1 cup all purpose flour
1/2 teaspoon kosher salt
1/2 teaspoon baking soda
Frosting
1 cup creamy peanut butter
1 stick unsalted butter, softened
2-3 cups powdered sugar
1/4-1/2 cup milk
1. Preheat oven to 350 degrees F. and line 20 muffin cups with paper liners.
2. Place white chips in a medium bowl. Place milk into a microwave safe bowl and heat until hot, about 45 seconds. Pour over white chips, stirring until melted.
3. Add eggs, sugar, bananas, peanut butter, oil, sour cream and vanilla to stand mixer, beating until well combined. Drizzle in melted chocolate until combined. Place flour, salt and baking soda into a medium bowl, mixing to combine. Slowly add dry ingredients to wet ingredients, mixing until well combined. Scoop batter into lined muffin cups, filling about 3/4 way full. Bake for 18-22 minutes until baked through. Remove and let cool completely.
4. Beat Butter and peanut butter until creamy and smooth. Add powdered sugar and milk until you have a nice frosting consistency. Spread over cooled cupcakes. Top with banana chips and white chocolate squares if desired.
Makes 12 cupcakes
____________________________
Have a great day! Come back soon 🙂