Sharing some Last Minute Halloween Recipes with you today that make the perfect addition to your upcoming parties and gatherings with family and friends! Whether you are enjoying the night with your family or a large party, these fun recipes will be spook-tacular for all!
Halloween came so fast this year! Before we know it, Christmas is going to be right around the corner. I can't even think about Christmas just yet, ha! For now, let's enjoy these adorable treats1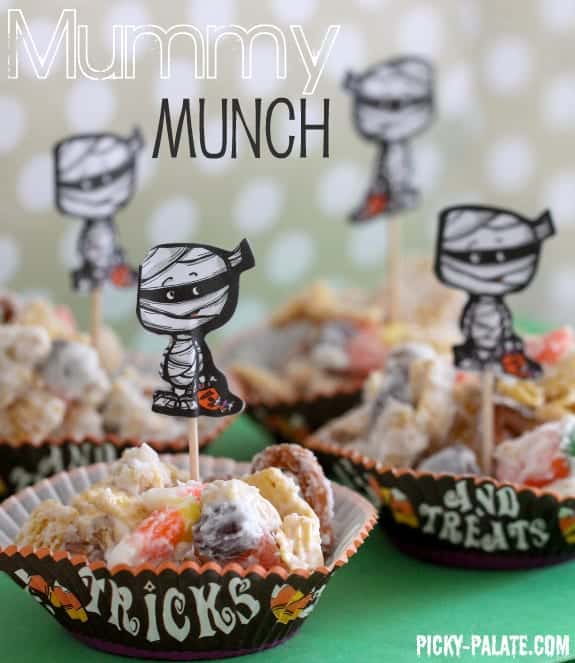 This fun munch is so festive with little Halloween cupcake liners and picks on top. Your guests will love this snack mix! Candy corn, cereal and pretzels name for the perfect munch!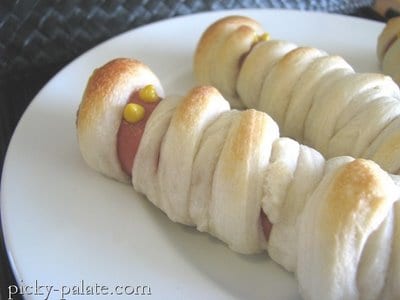 This classic "pigs in a blanket" twist for Halloween is a fun recipe to serve kids and adults for any Halloween party. They'll be talked about all night! Not only are these adorable, they're so simple to prepare. Great for having the kids help wrap the dough around the dogs. They'll love it!
Last Minute Halloween Recipes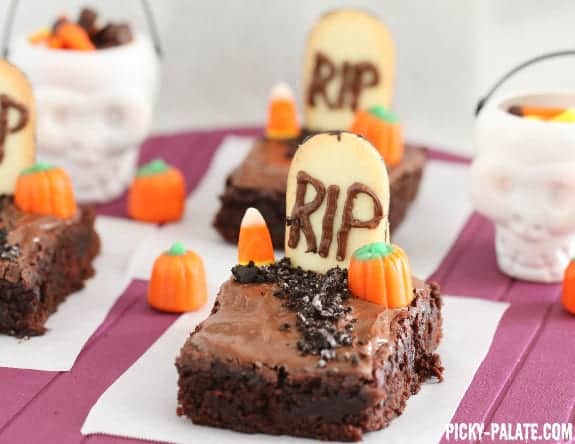 How adorable are these graveyard brownies. Super simple with crushed Oreo cookies, pumpkin and candy corn candies and Milano cookies for the grave. These brownies are always a huge hit. So simple and so festive!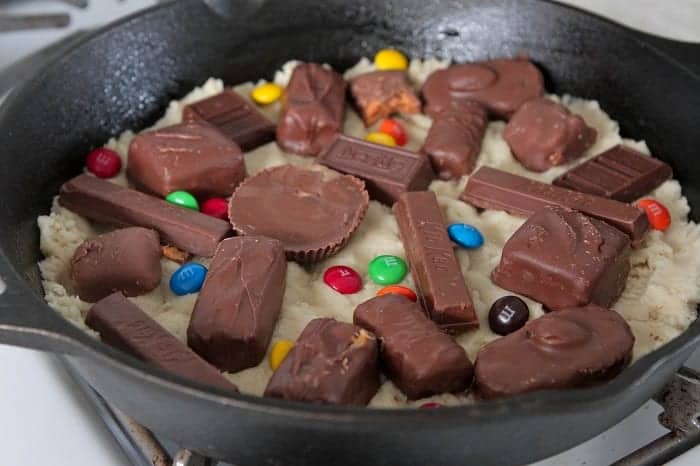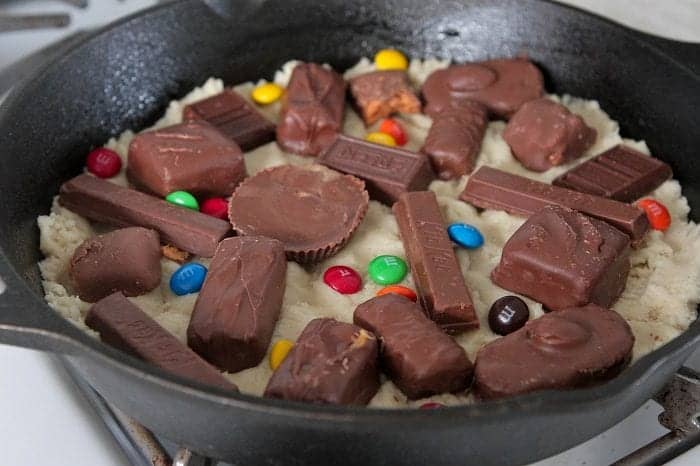 Halloween Candy Stuffed Skillet Cookie
Perfect for all of your Halloween candy laying around the house. Add it to this stuffed skillet cookie for the ultimate treat! The great thing about this skillet cookie, is you can use whatever candy you have. The kids love helping layer their chocolate bars too!
Simple Halloween Recipes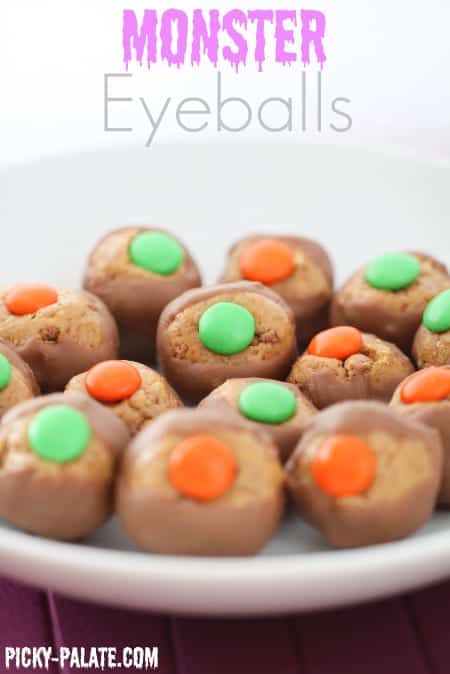 These monster eyeballs are the perfect goodie to serve at your parties. Could not be more simple to prepare the the kids just love them!
PIN to your favorite Halloween Board!