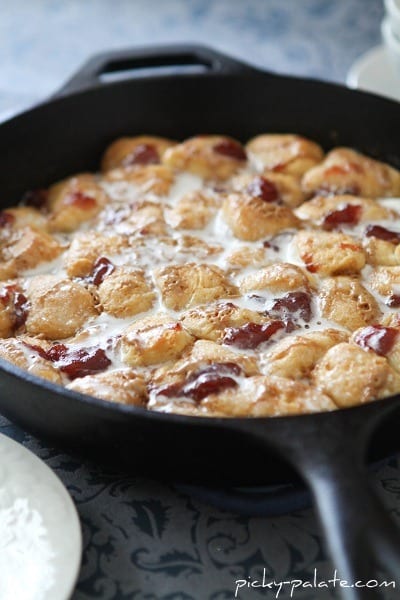 Break out the biscuits, you'll want to try this fun twisted Peanut Butter and Jelly Monkey Bread. I've used the new Simply line of biscuits from Pillsbury and created a perfect after school treat or new brunch idea.
Grab the kiddos and let them help shake the ziplock bag around and watch this fun treat rise in the oven, enjoy!
Before you go be sure to hop on over to see my latest Smithfield.com post, apparently I have PB&J on the brain!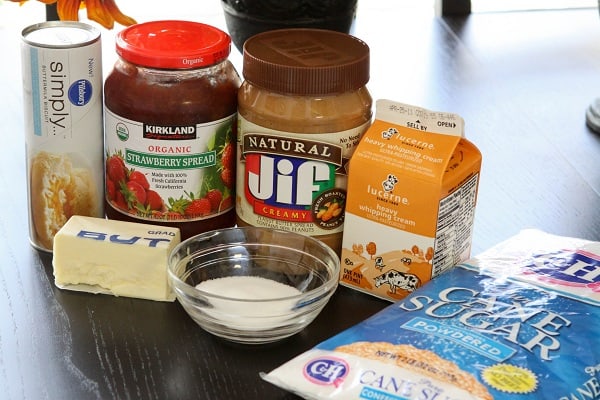 Here are the products I used.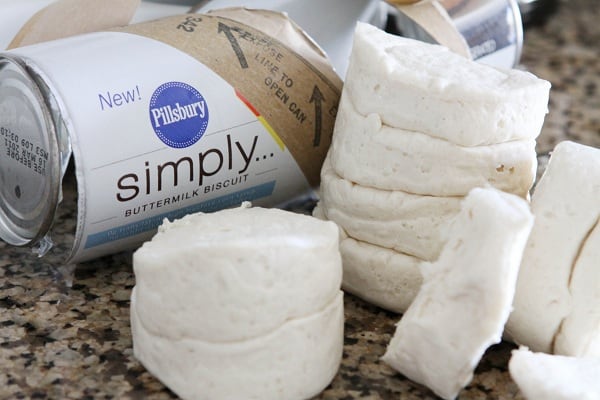 Loving this new line from Pillsbury!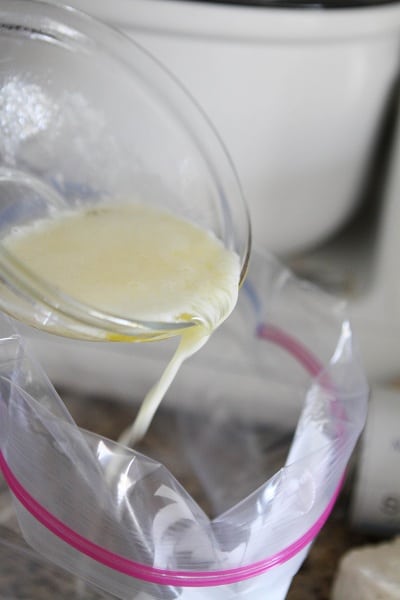 You'll start by pouring your melted butter into a large ziplock bag.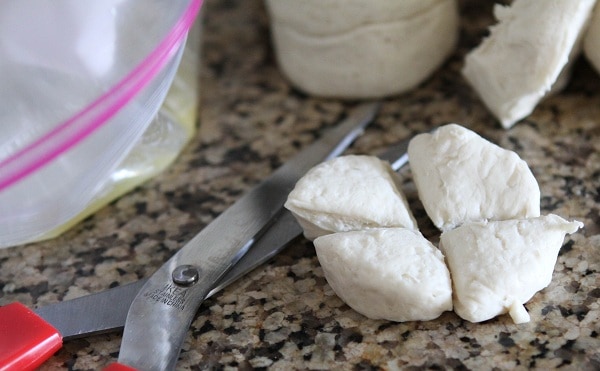 Cut up all of your biscuits into fourths.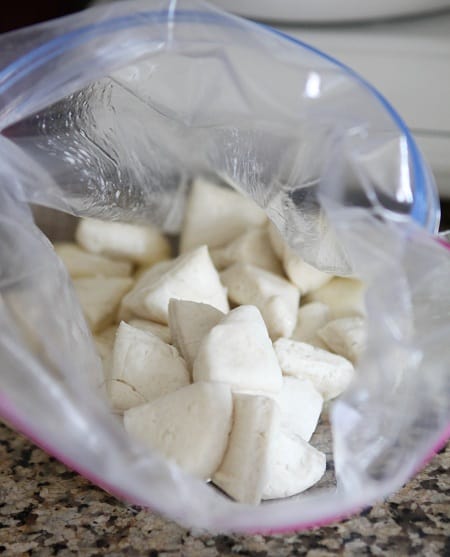 Add them to the bag and toss around to coat the biscuits in butter.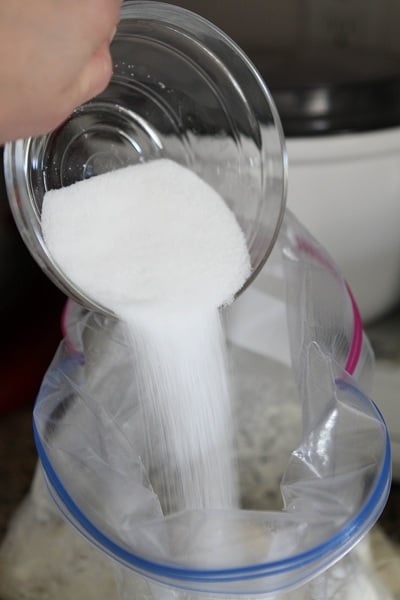 Pour in the sugar and mix, mix, mix!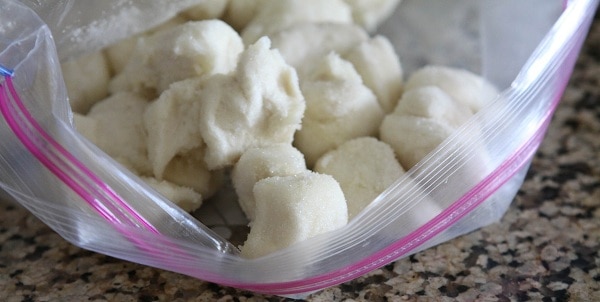 Your biscuits will be nice and coated like so 🙂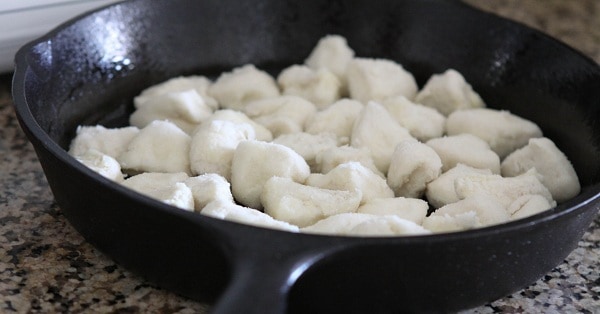 Arrange your biscuits into your favorite 9-inch cast iron skillet that's been sprayed with cooking spray.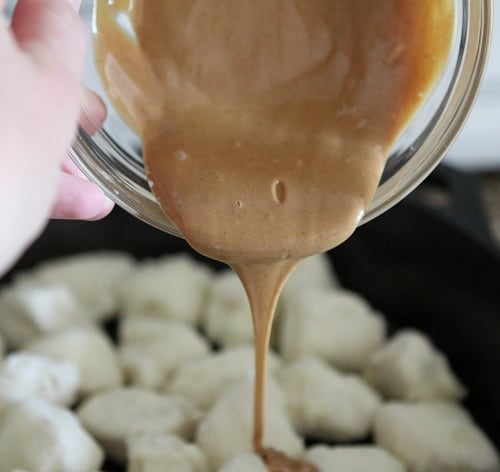 Drizzle your warmed peanut butter over tops.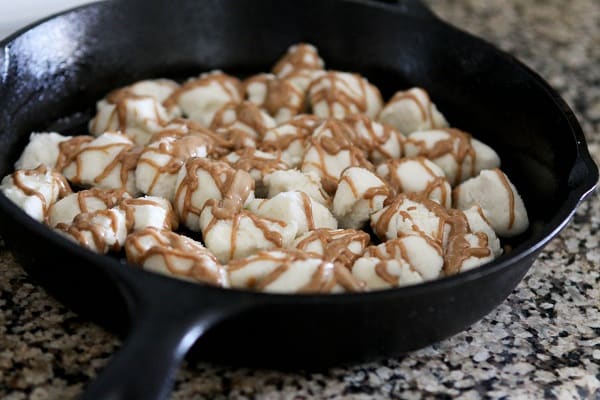 Like so 🙂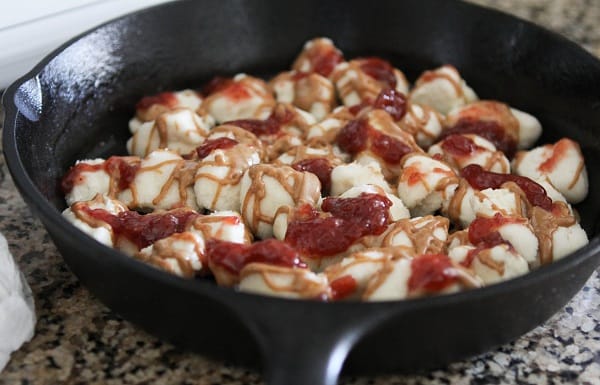 Either drizzle or spoon over the warmed jelly and time to bake! 350 Degrees F for 18-22 minutes 🙂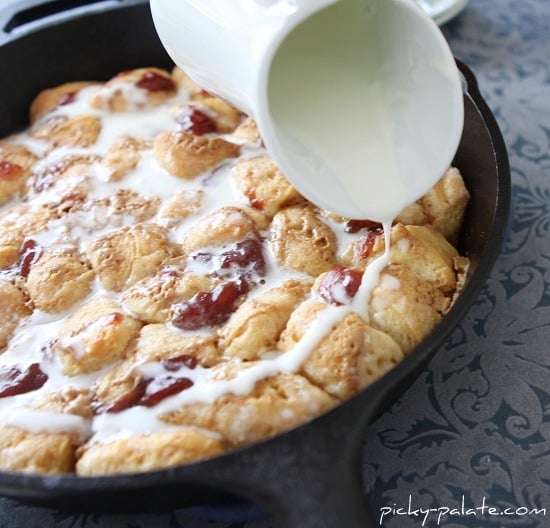 Pour over your sweet cream while still warm, oh yah!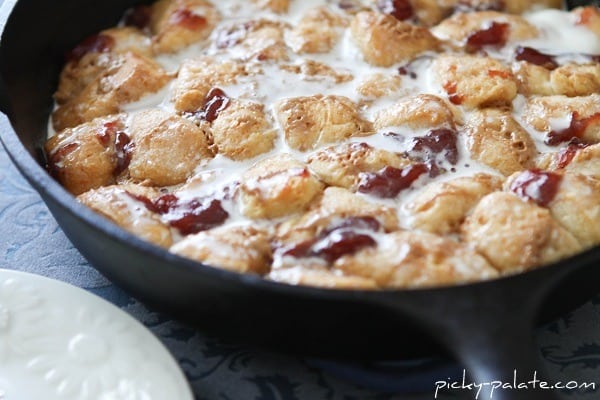 Enjoy the site of this gorgeous skillet for a second and then….break apart and munch 🙂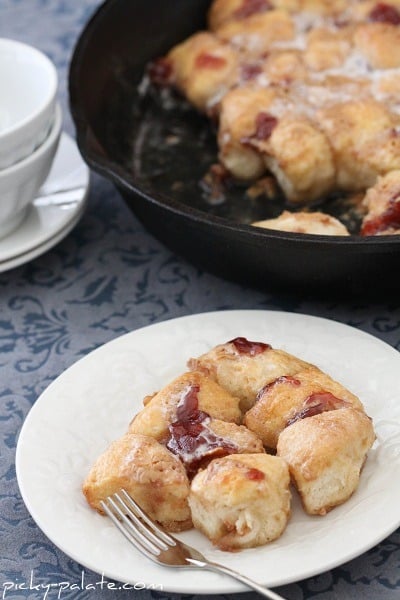 [ziplist]
Peanut Butter and Jelly Skillet Monkey Bread
1 can Refrigerated Biscuits, 8 count (I used the Simply line from Pillsbury)
1/4 cup butter, melted
1/4 cup granulated sugar
1/4 cup creamy peanut butter, warmed in microwave until liquid like
1/2 cup jelly of choice, warmed in microwave until liquid like
4 tablespoons heavy cream
1/2 cup powdered sugar
1. Preheat oven to 350 degrees F. and spray 9-inch cast iron skillet with non-stick cooking spray.
2. Cut each biscuit into fourths. Place melted butter into a large ziplock bag and toss in cut biscuits. Shake around to coat then toss in sugar, mixing to combine. Pour into prepared 9-inch cast iron skillet and drizzle warmed peanut butter and jelly over top. Bake for 18-22 minutes or until cooked through and golden.
3. Whisk the heavy cream and powdered sugar until combined then drizzle over warm biscuits. Serve warm.
6 servings
____________________________________
Have a great rest of your week, come back soon!
Take a peek at my PB&J Popcorn HERE 🙂