Sharing the BEST bar recipes today! 10 Perfect Bar Recipes for Summer Parties! Love recipes that are easy to package up and bring for friends and family to enjoy!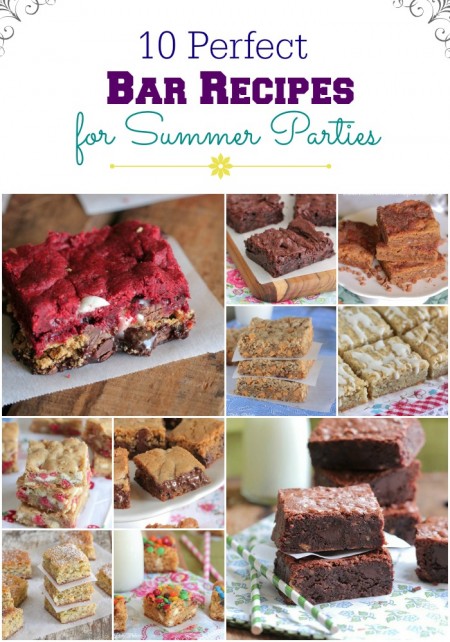 Bar Recipes
Summer is such a fun time to get together with family and friends. We've had pool parties almost weekly at our house! Where there are parties there is food….and heaven knows delicious bar cookies need to be involved!
I've put together some of my favorite bar recipes that are perfect for packing up and taking to summer parties. Whether you are in the mood for brownies, cookie bars, blondies or red velvet layered bars, I've got you covered.
Enjoy!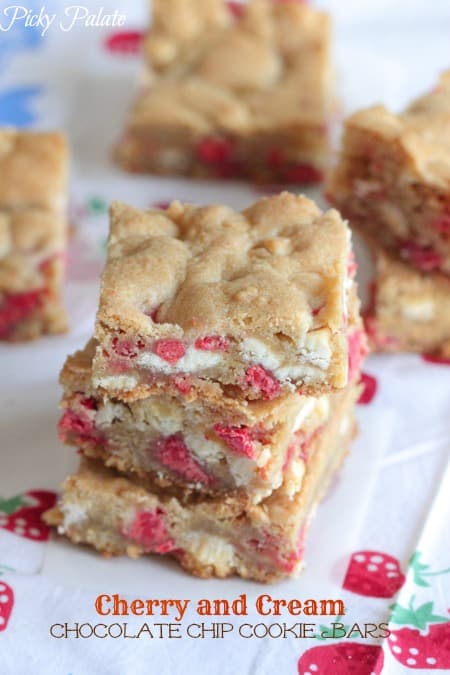 Cherry and Cream Chocolate Chip Cookie Bars
One of my favorites with the pretty cherry chips throughout. This one does not disappoint!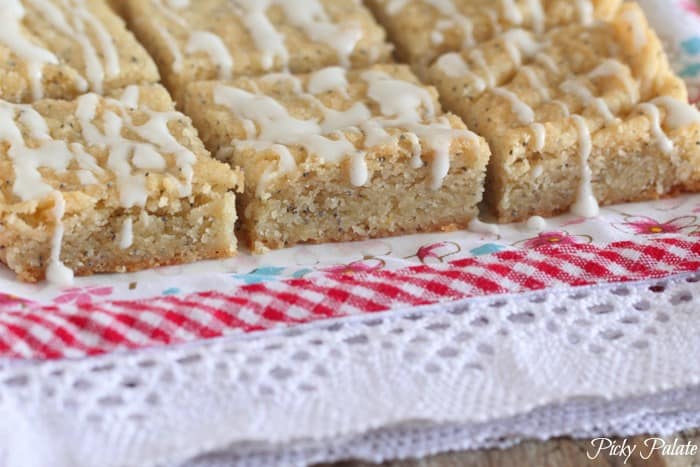 Iced Lemon Poppyseed Shortbread Bars
Lemon desserts are so great for hot summer months. These buttery bars are one of our favorites!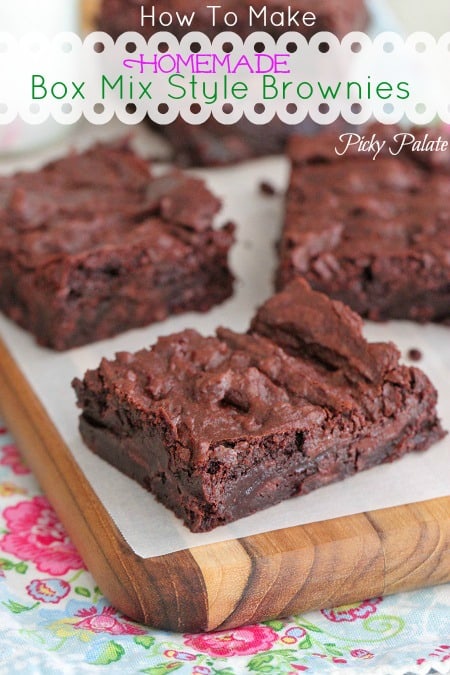 How To Make Homemade Box Mix Style Brownies
You always need a go to brownie recipe that's not from a box. This is the recipe for you. Fudgy dense and perfect-o!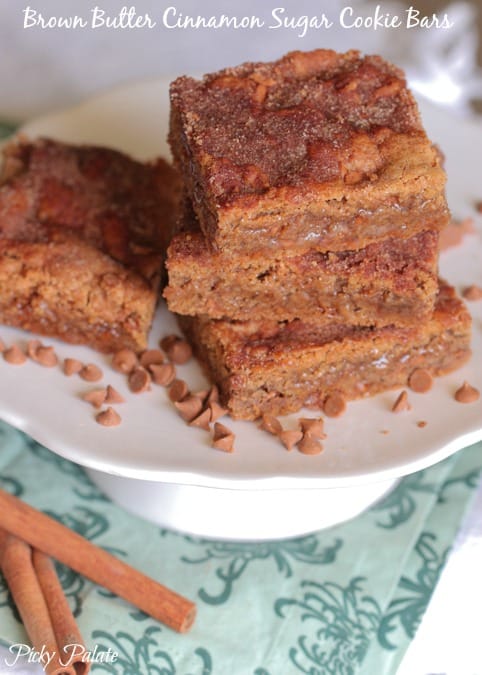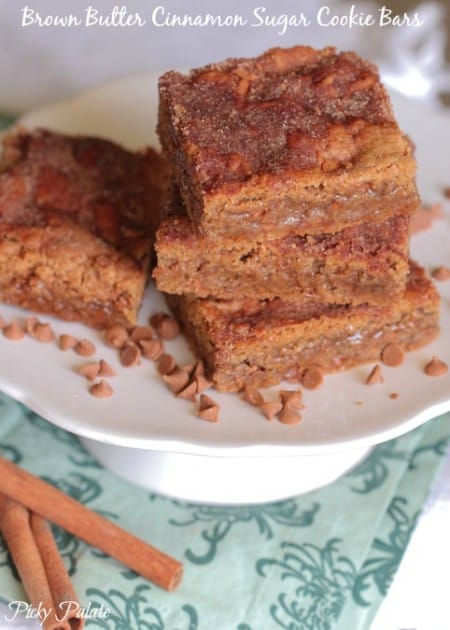 Brown Butter Cinnamon Sugar Cookie Bars
The brown butter in these bars paired with bites of cinnamon chips are a total knock out.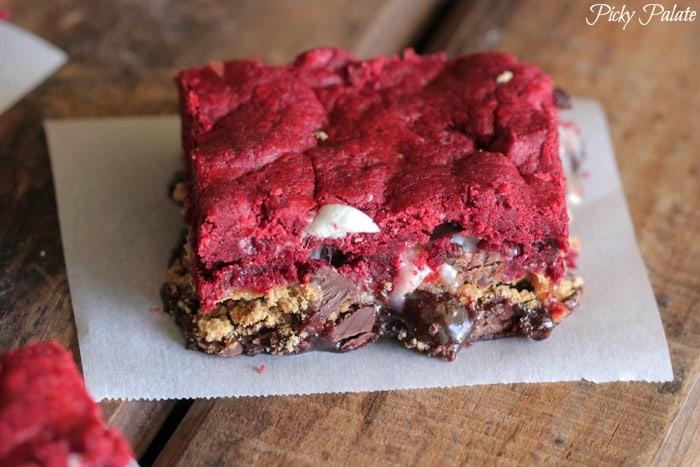 Brownie Red Velvet Gooey S'mores Bars
Doesn't get better than these gooey bars. How gorgeous are they?!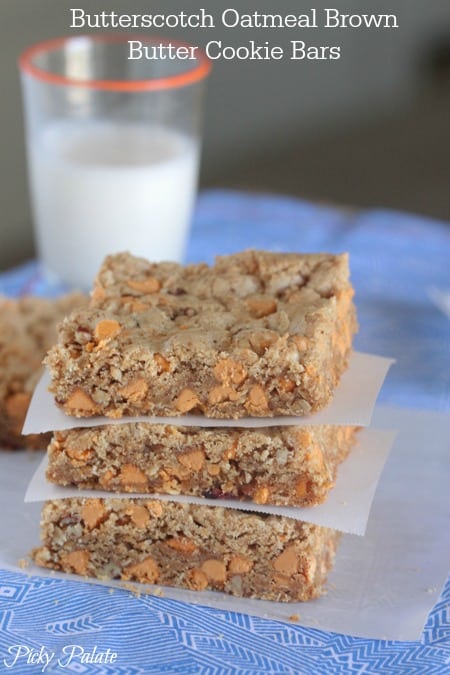 Butterscotch Oatmeal Brown Butter Cookie Bars
Love the oatmeal and butterscotch bites throughout this fun recipe.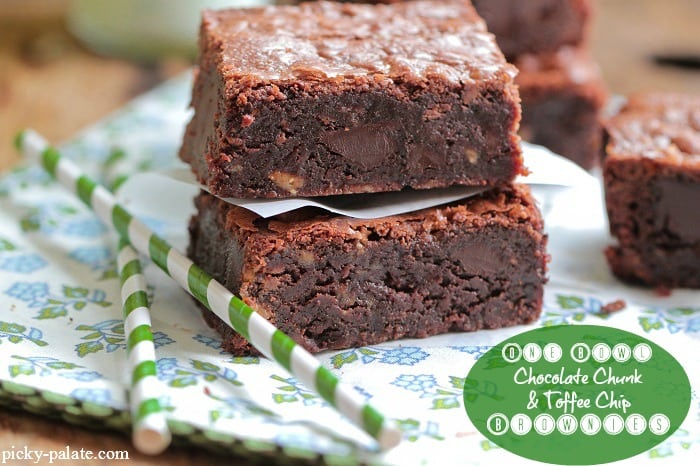 One Bowl Chocolate Chunk & Toffee Chip Brownies
No fuss brownies with lots of chocolate chunks! Win.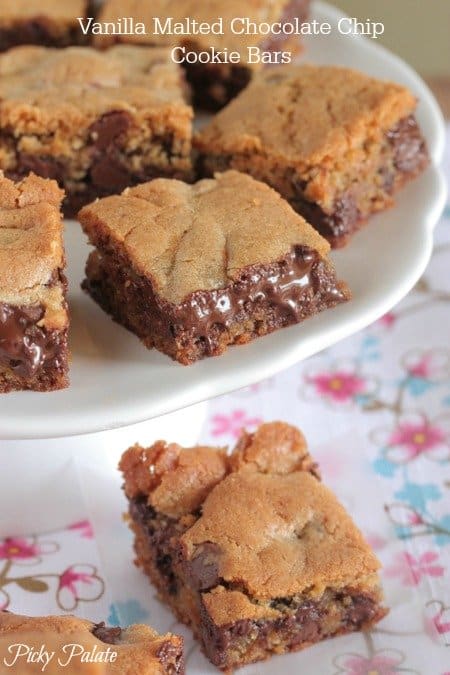 Vanilla Malted Chocolate Chip Cookie Bars
Buttery crisp edges with oozing chocolate….and malted? No brainer. These are awesome.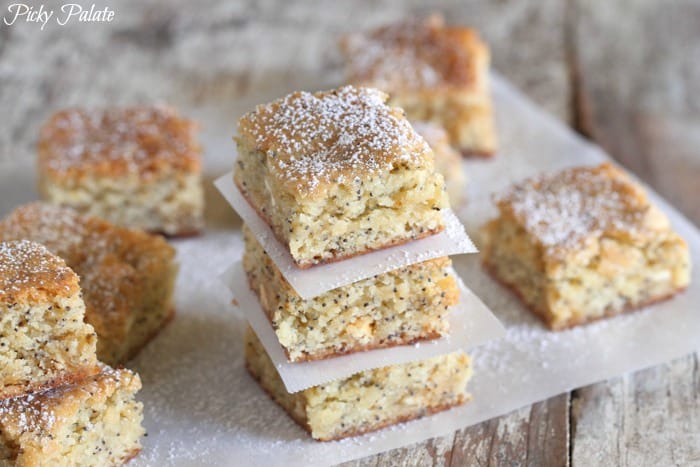 White Chocolate Lemon Poppyseed Blondies
Chewy white chocolate and lemon make the perfect blondies.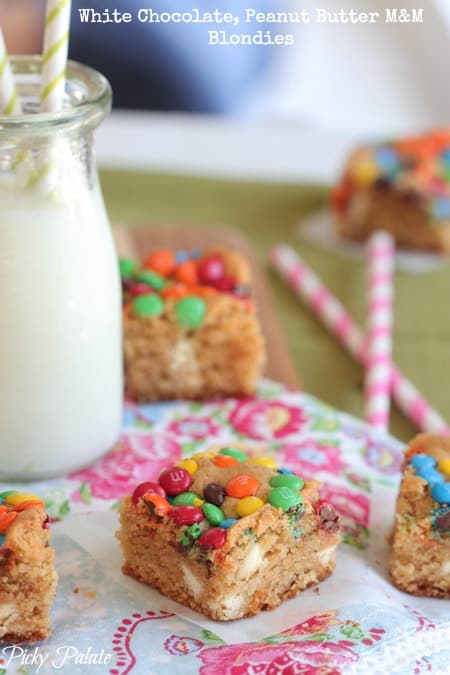 White Chocolate, Peanut Butter M&M Blondies
The kids go NUTS for anything with M&M's, these are always a hit!