Sharing my Must Have Summer Salad Recipes with you today that make the hot summer months more enjoyable 🙂
Summers get so busy with vacations, swimming, kids different activities at camps, sports…you name it, seems like there's always lots going on. We love serving summer salad recipes for dinner during the warm months. Feels refreshing and light with all of the running around going on. Hope you enjoy!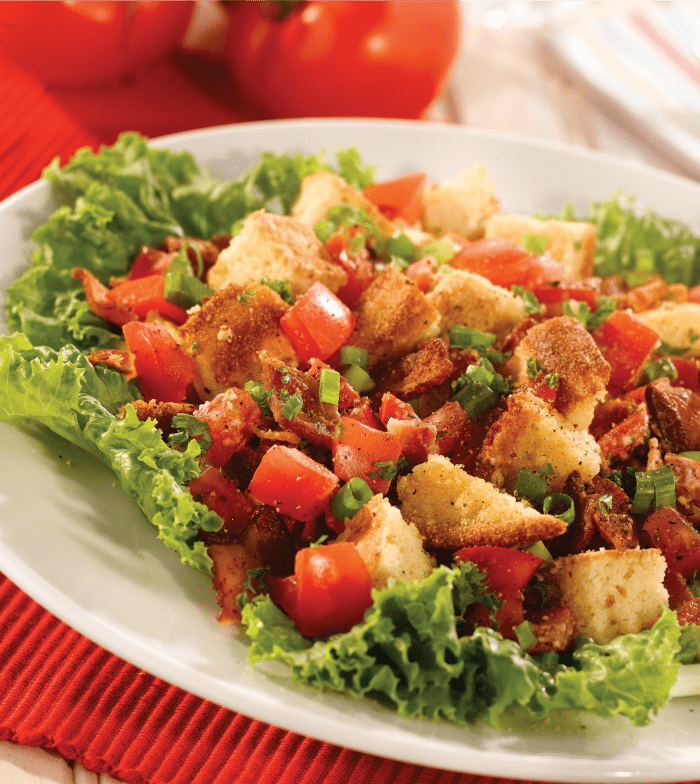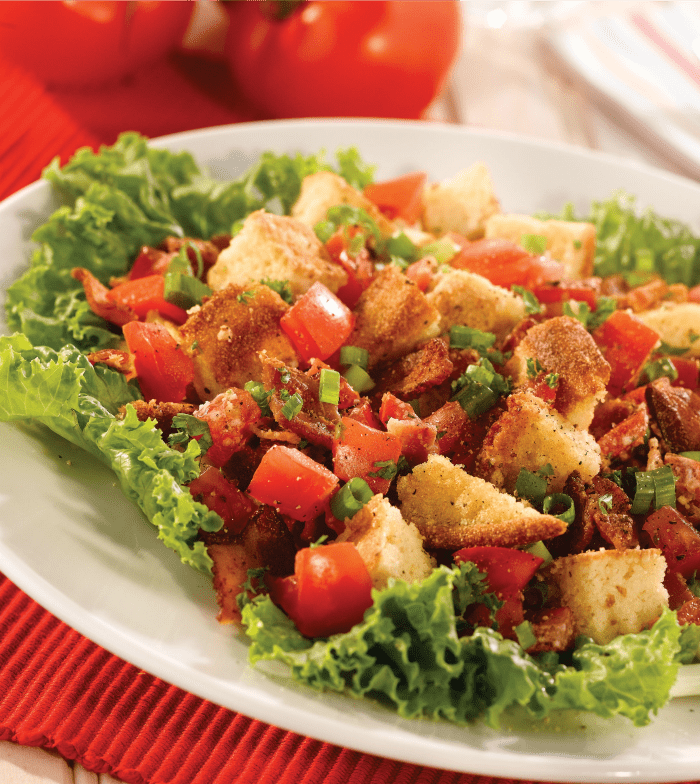 This cornbread salad has so many great flavors going on with the bacon and tomatoes. The cornbread leaves you totally satisfied.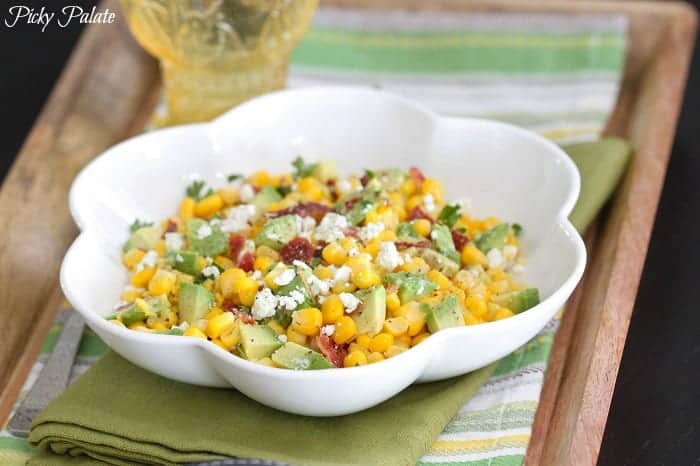 Seems like we have corn numerous times per week in the summer. Everyone loves it and it goes with about everything. You'll love this colorful flavor packed salad.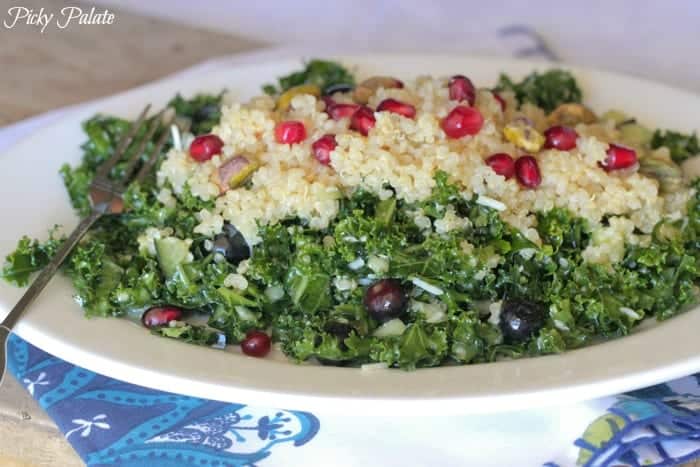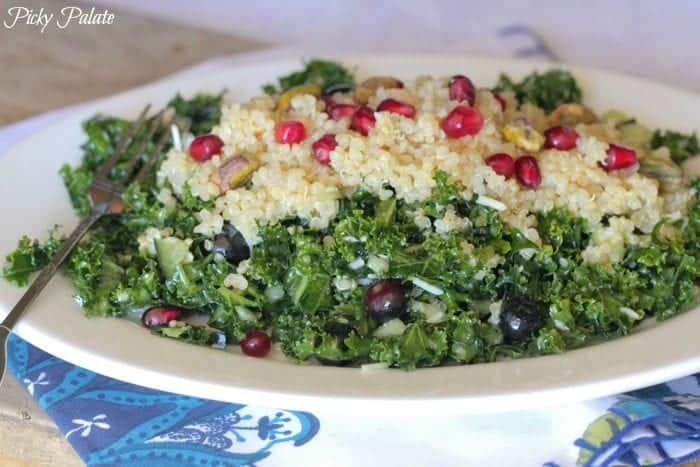 Blueberry Pomegranate Quinoa Kale Salad
Don't let the kale scare you away. This is such a beautiful light salad that my husband and I go nuts for. The kids might not love this one as much, but what a treat for mom and dad!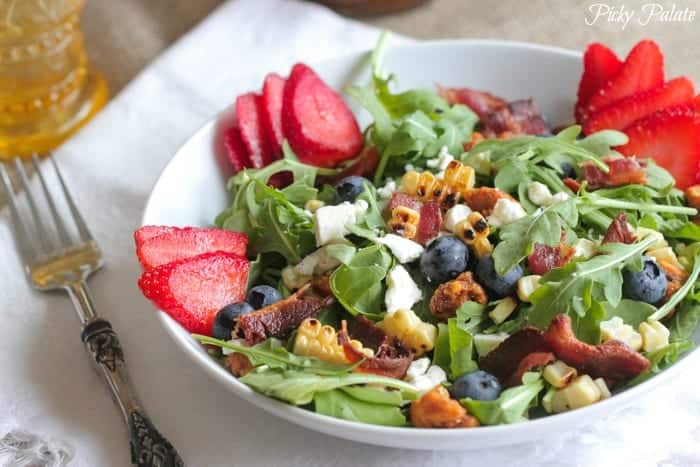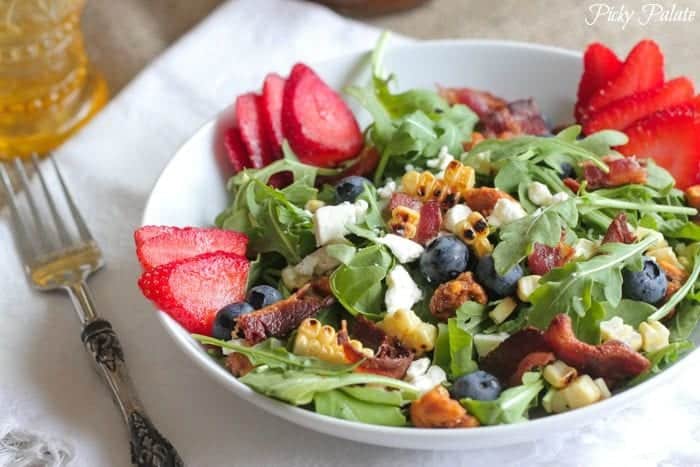 This salad is not only beautiful with all of it's colors from the rainbow, but has so many great ingredients. This one is perfect for backyard entertaining.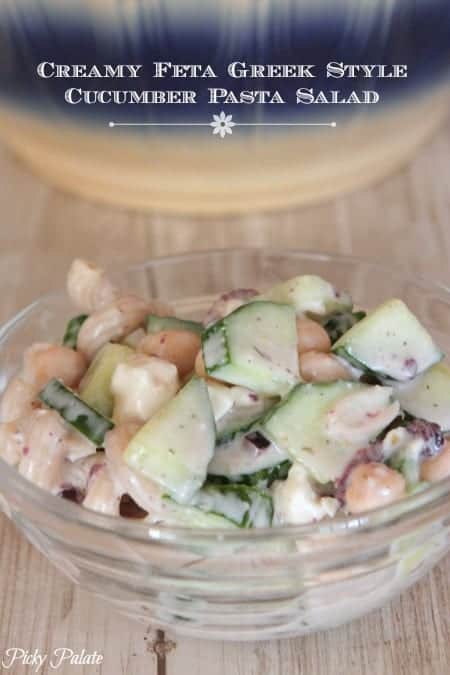 Creamy Feta Greek Style Cucumber Pasta Salad
I remember bringing this refreshing salad to a party last summer and got so many requests for the recipe. It has all of those great Greek flavors and is cucumber crisp and fabulous.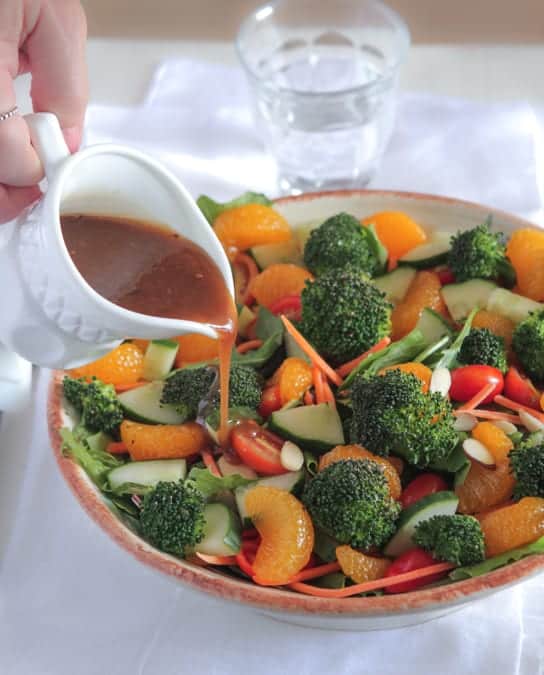 Roasted Broccoli Mandarine Sesame Ginger Salad
I love a good Asian sesame style salad. This one has all of my favorite ingredients and looks gorgeous in a big salad bowl.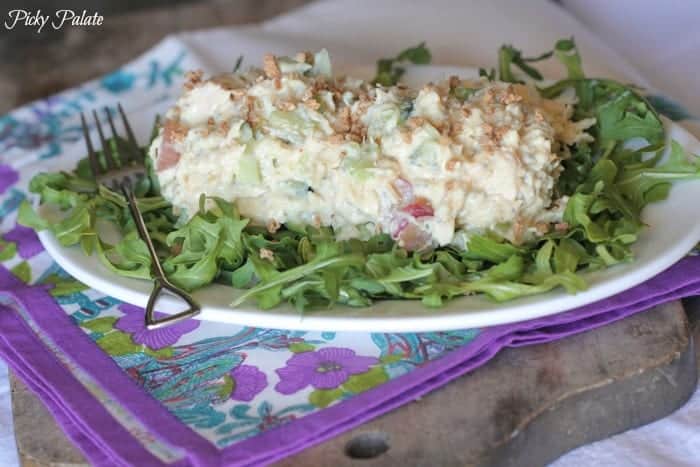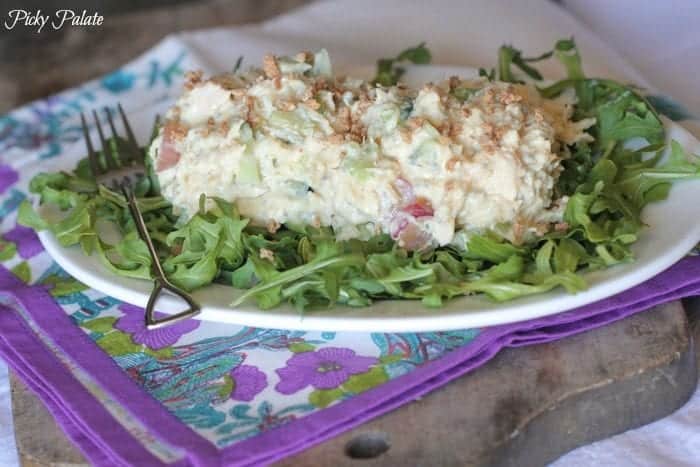 Skinny Greek Yogurt Chicken Salad
It's so great to have a go to chicken salad recipe. This one is one of my favorites because not only is it "lighter" it also tastes amazing. Give it a try for yourself!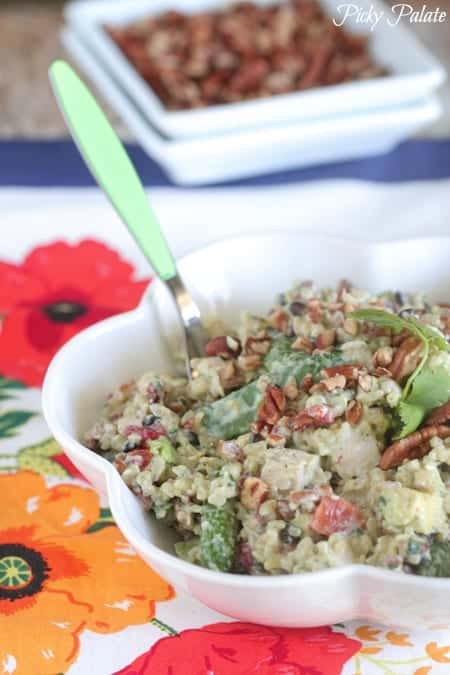 Chicken Pecan Mexican Rice Salad
Last but not least, this flavor packed Mexican style rice salad goes great along side some grilled chicken. Lots of fun flavors going on.