Thrilled to share my favorite 10 Healthy Recipes for a New Year with you today. It's always a great time to start fresh, make resolutions and strive to make better goals. I know I won't be sticking to a strict diet, but I like to make sure I eat my greens and exercise everyday that I can. Hope you enjoy some healthy recipes to keep you on track this month. I'll be sharing healthy meals for the entire month of January. Don't worry, they won't lack flavor! Follow Picky Palate on Instagram for daily recipe inspiration.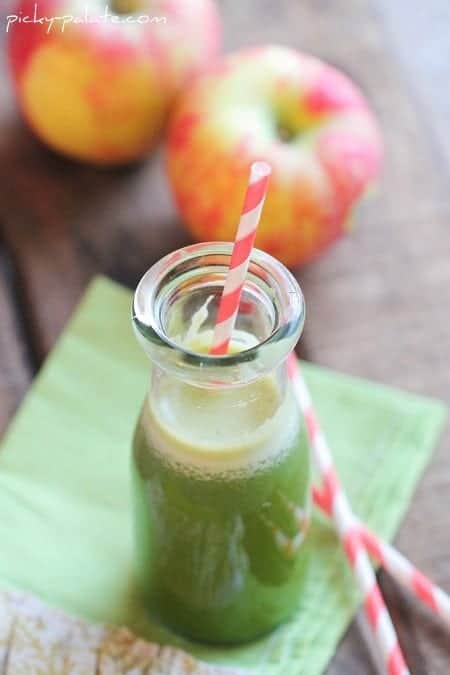 The Ultimate Green Power Juice
Healthy Recipes
One of our favorite green juices that is not only healthy but fresh and delicious.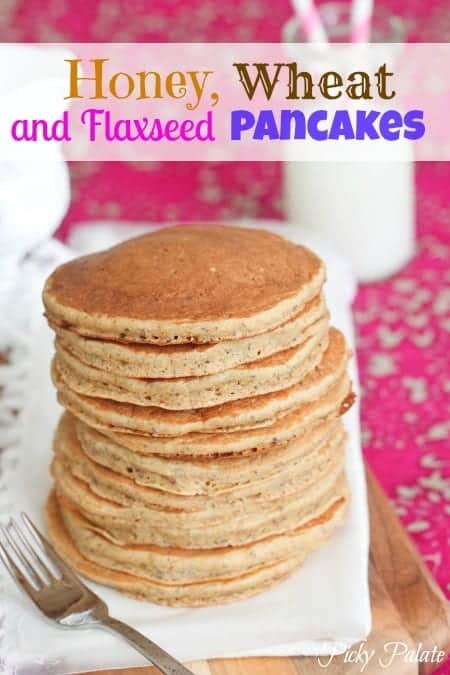 Honey, Wheat and Flaxseed Pancakes
You'll have no idea that these pancakes are good for you. Great texture and flavor.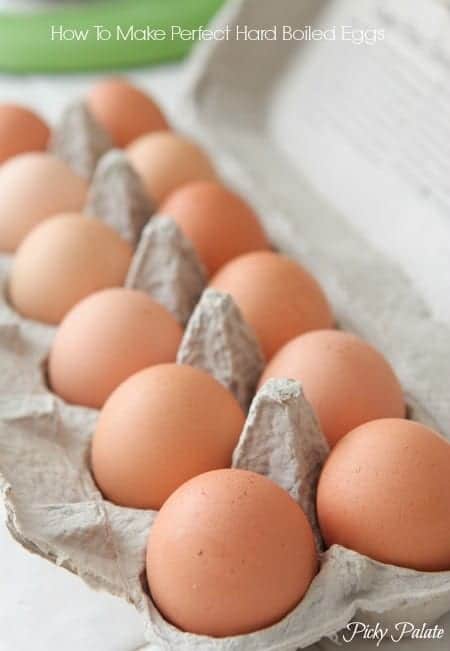 My husband makes the best hard boiled eggs and wrote a post about his top secrets 🙂
Healthy Recipes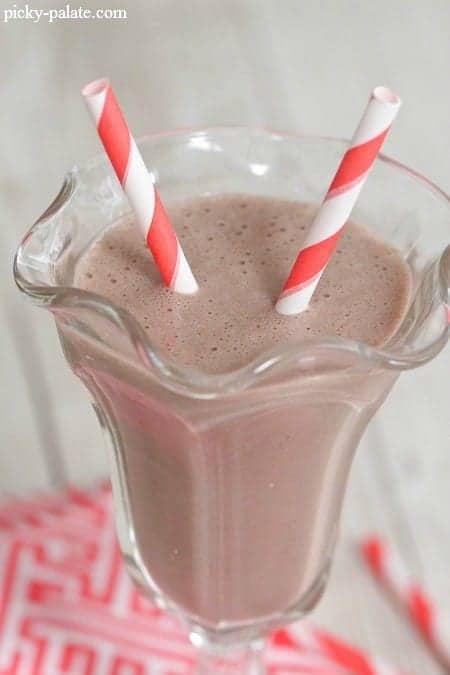 Chocolate, Banana and Peanut Butter Milk
This is like a thick chocolate milk with the best flavors!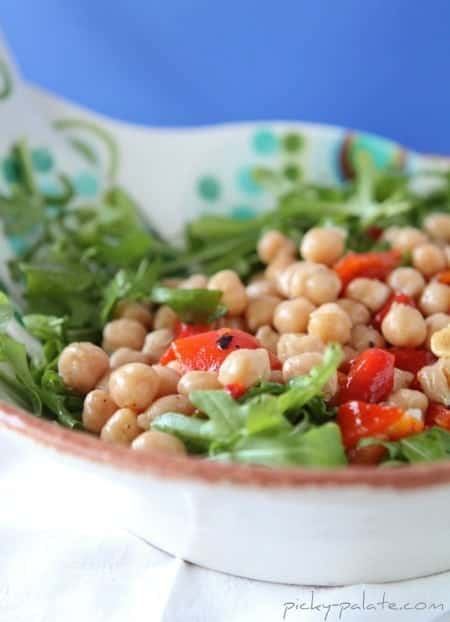 Chickpea and Arugula Lemon Dressing Salad
You've got to try this salad. Doesn't get better than these fresh flavors.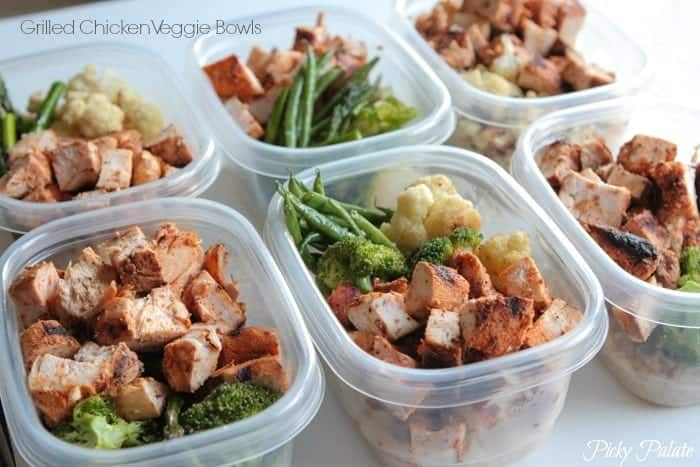 Grilled Chicken Veggie Bowls-Meal Prep
Love having these healthy bowls in my refrigerator during the week for quick meals.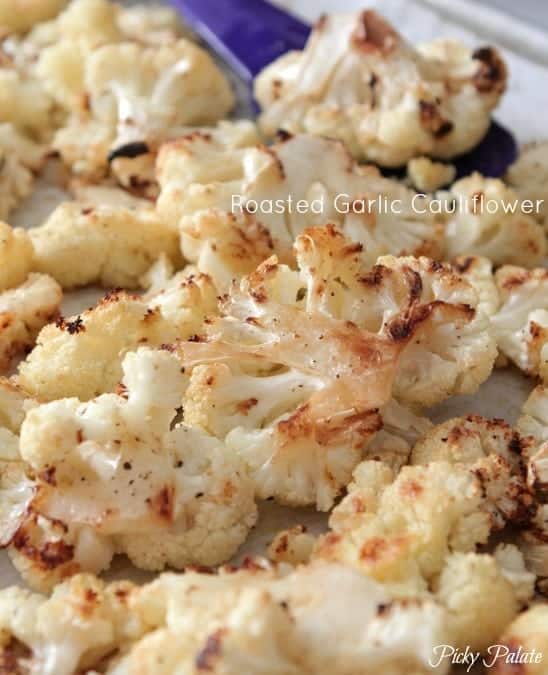 I could eat this cauliflower all day everyday. So good.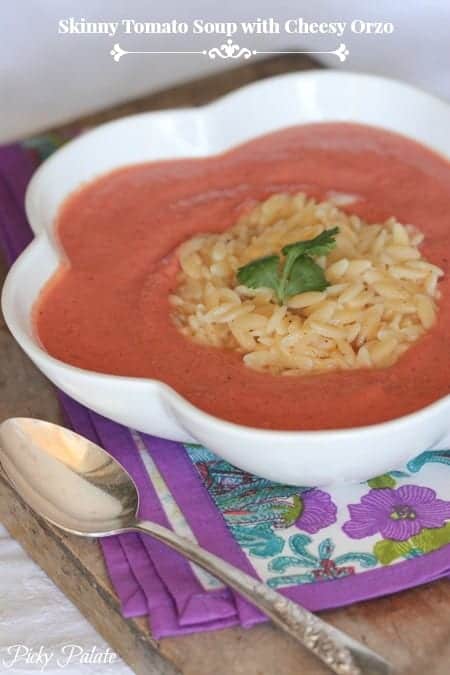 Skinny Tomato Soup with Cheesy Orzo
Homemade tomato soup….and it's healthy too. Takes no time at all to prepare.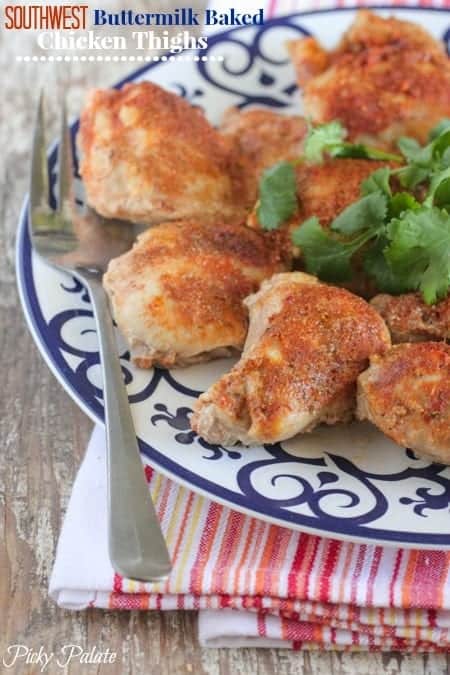 Southwest Buttermilk Baked Chicken Thighs
Healthy and hearty dinner idea full of great flavor.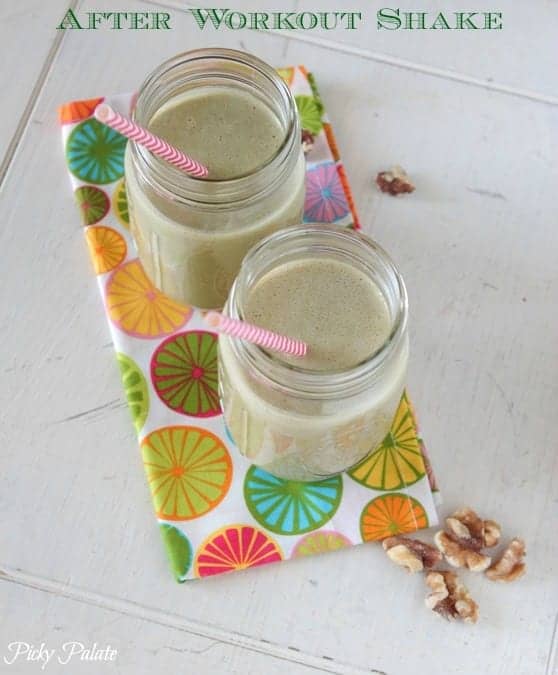 Happy New Year. Hope we can all stick to some resolutions and enjoy a happy and healthy new year. So…let's hear it. What are your New Years Resolutions this year?
I'll go first….I want to read more this year. I need some good book recommendations. Would love to hear what you are reading. I also want to be more effective during my workouts. Add some good weight training and start doing yoga again. Eat more greens and watch my portions 🙂 Those sound good to me!