Where does the time go?! Celebrating 8 years of Picky Palate today 🙂
So fun to look at all of my recipes over the years. Can hardly even believe it has been 8 years! I feel so blessed to be able to create recipes and share them with all of you. I can't imagine doing anything else. Thank you for allowing me to do what I love!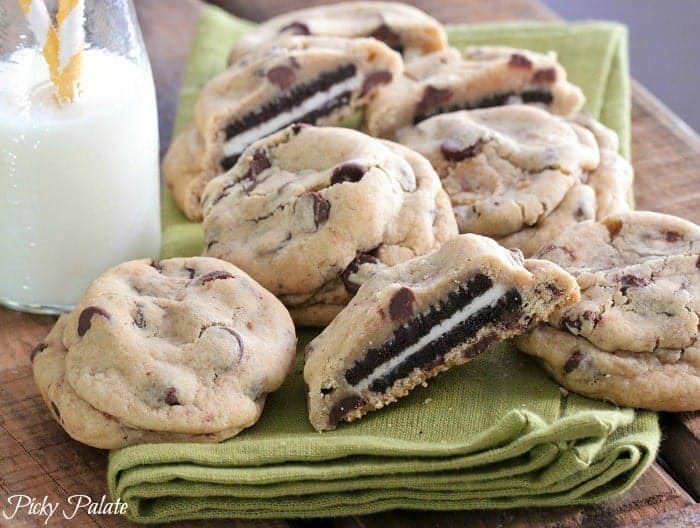 One of my most popular recipes on Picky Palate is my Oreo Stuffed Chocolate Chip Cookies. If you haven't made them yet, I highly recommend it!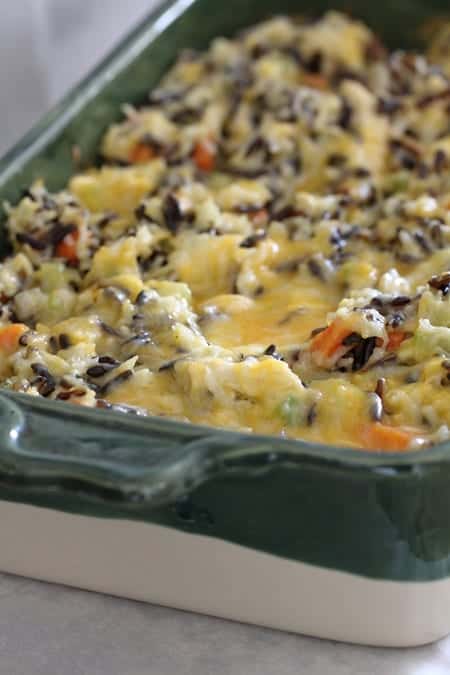 One of my most popular recipes on Pinterest is this delicious Cheesy Chicken and Wild Rice Casserole. It's perfect for using as a freezer meal, Sunday dinner and giving to friends in need of dinner. This is a must make!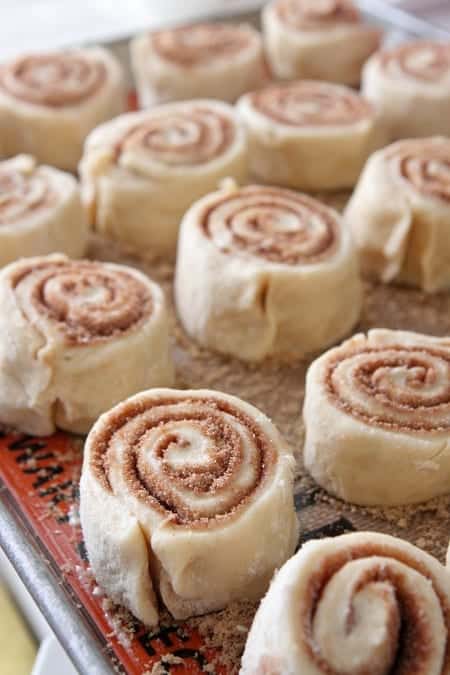 One of my personal favorite recipes is my homemade cinnamon rolls. So perfect for this time of year. Wrap them up and give them to your friends and neighbors, best gift ever!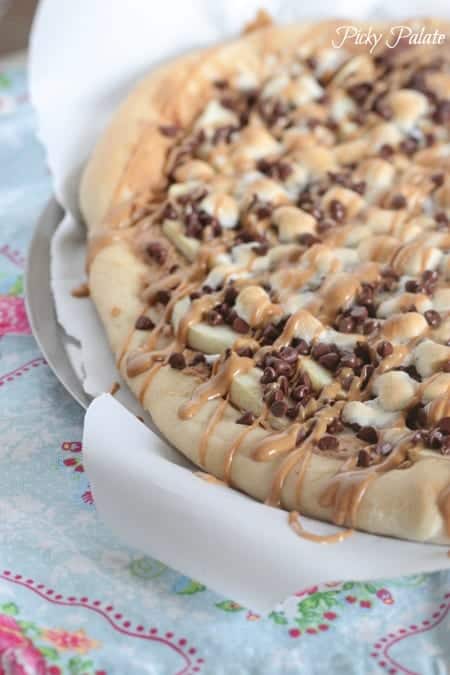 One of my favorite recipes to photograph was this delicious Apple Peanut Butter S'mores Tart. Oh my goodness I'm drooling just thinking about it.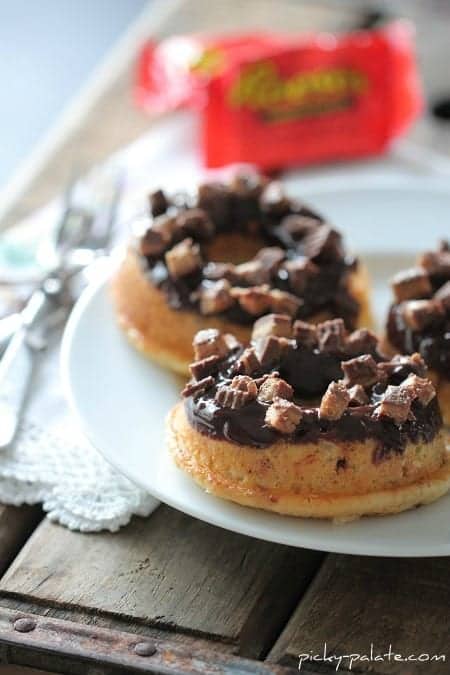 Is there anything better than doughnuts?! These beauties are baked and fabulous. Love these Reese's Peanut Butter Cup Baked Buttermilk Donuts.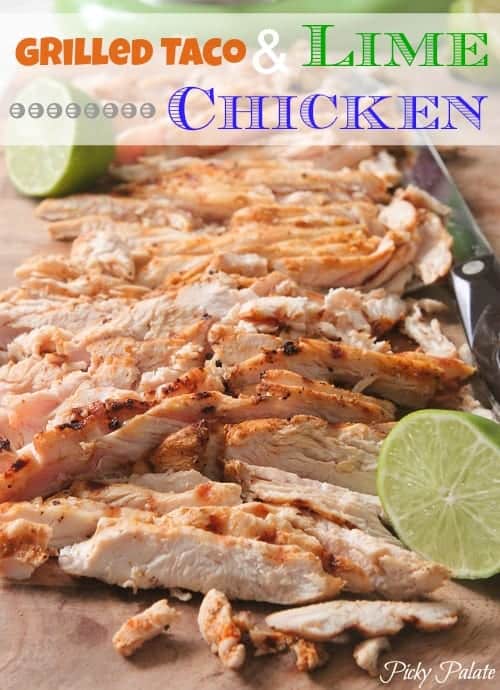 One of our favorite quick fix dinner recipes over the years has been this flavorful Grilled Taco and Lime Chicken. Highly recommend this one!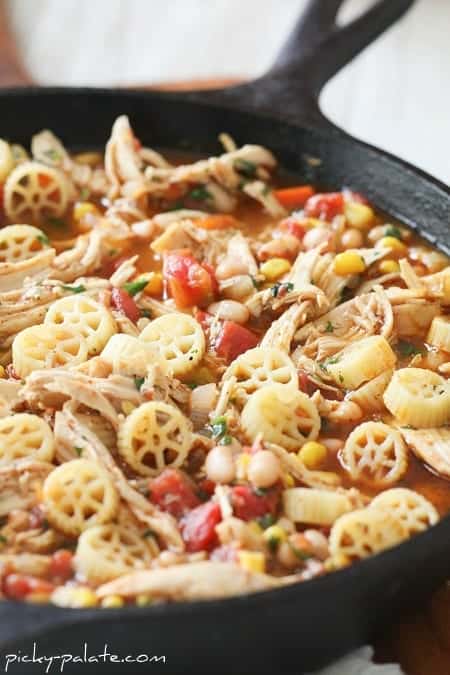 If you haven't had my Southwest Chicken Chili Mac, you MUST! Another favorite quick fix dinner for ya that I've made for years.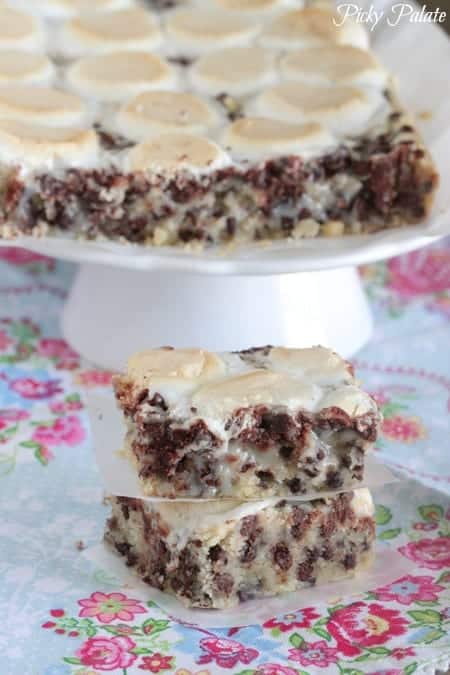 A newer favorite that made my list are these gorgeous gooey fantastic Marshmallow Chocolate Chip Shortbread Bars! Oh my goodness I love these.
Huge thanks to those of you who have followed my journey over the years! It has been an absolute pleasure and I look forward to many many more years ahead. Happy 8 Years Picky Palate!