Sharing my Family Favorite Weeknight Dinner Recipes with you today!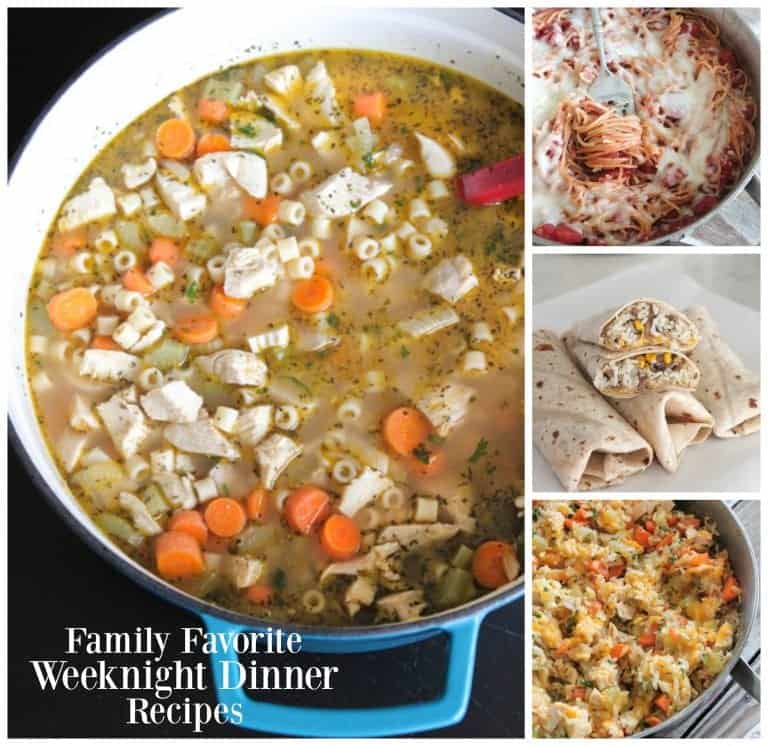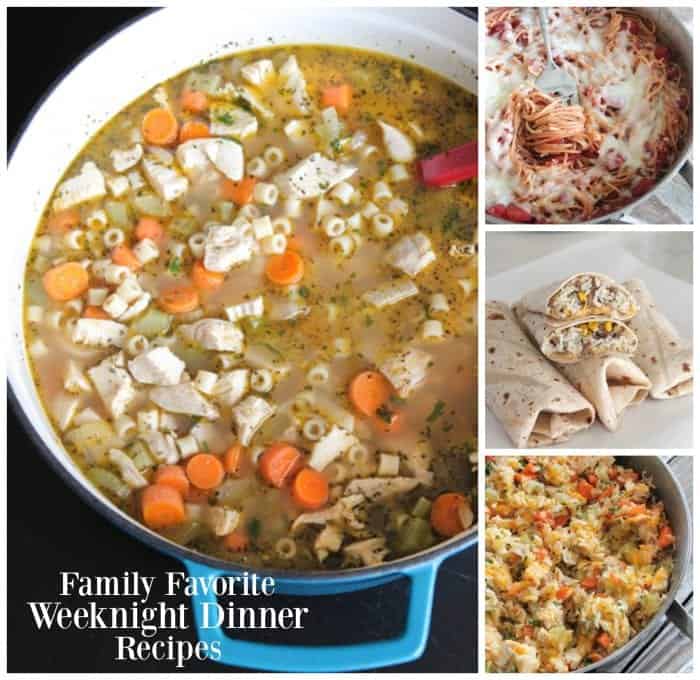 Weeknight dinners can be so tricky with everyones busy schedules. With a little preparation these dinner recipes are always a hit and don't take too much time in the kitchen!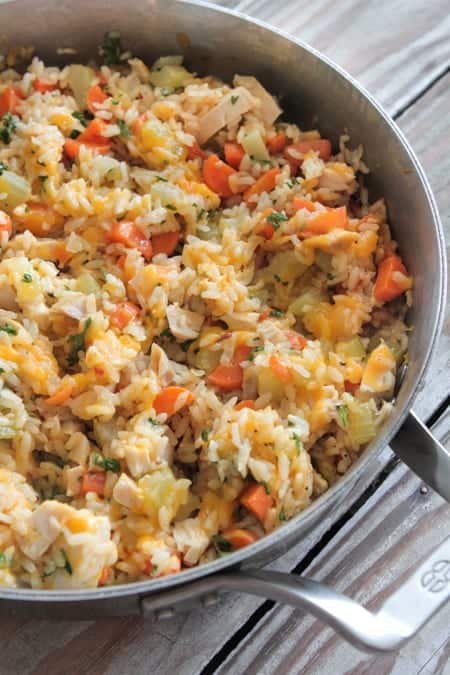 Weeknight Cheesy Chicken and Rice
This flavor packed rice dish is a one pot winner. Give yourself a little time to chop up some vegetables and you'll have a hearty dinner prepared in no time. Makes great leftovers too.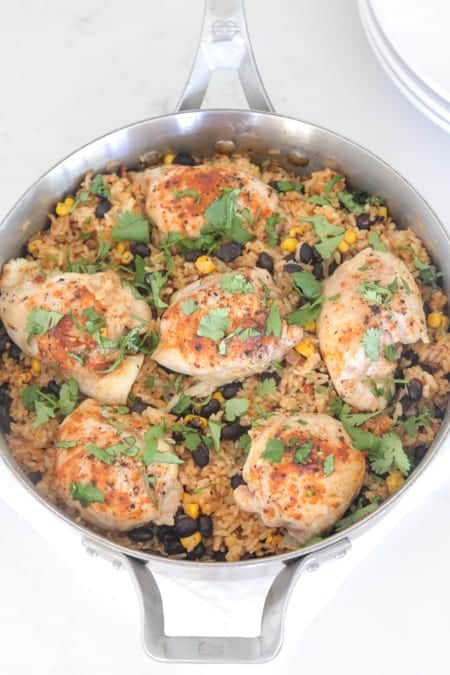 This zesty rice skillet is another dinner recipe that will have the whole family thrilled when they see it on the kitchen table. So many great Southwest flavors that are hard to resist.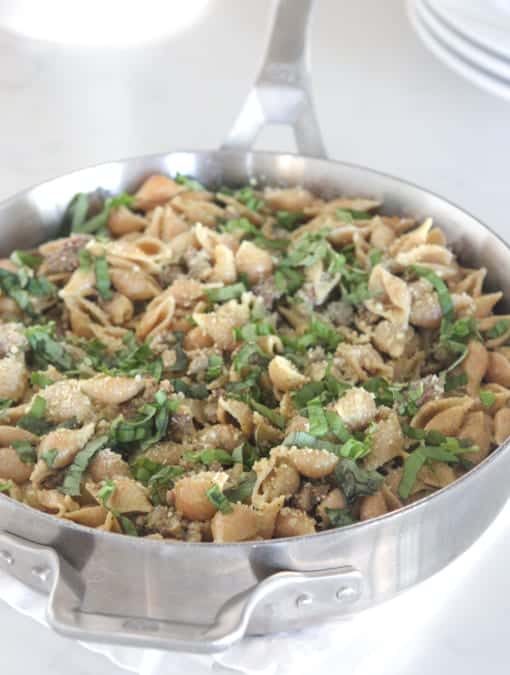 I love that this flavorful pasta has just a few ingredients making it the perfect weeknight dinner when time is short. It literally takes under 20 minutes to prepare. Win!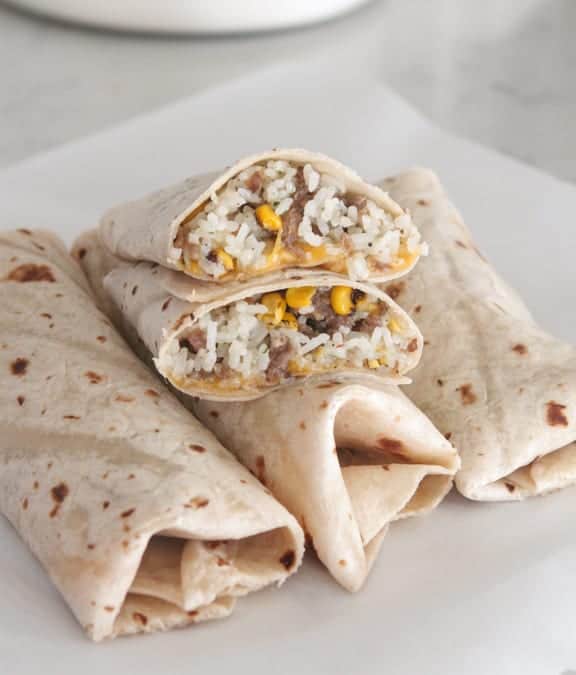 My boys go nuts for these make ahead burritos. Add your favorite hot sauce and you'll see what I'm talking about. I've even added scrambled eggs to make more of a breakfast burritos. Give it a try!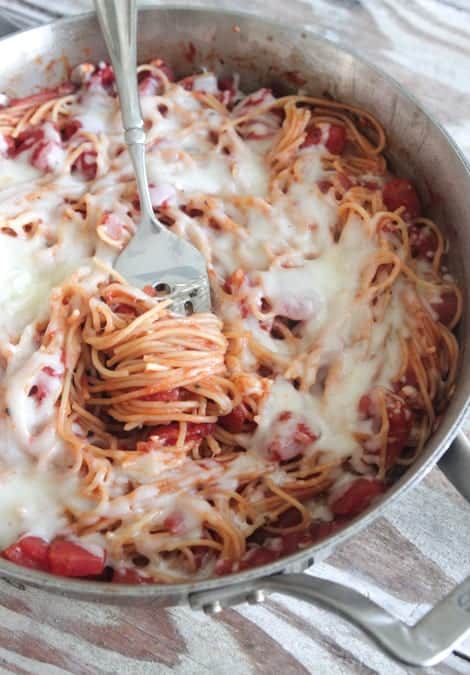 I am seeing a theme with these one pot meals. One pot equals minimal time and minimal clean up, so I am all about that! No pre-boiling your spaghetti, all of the ingredients go into the pot. We love this recipe!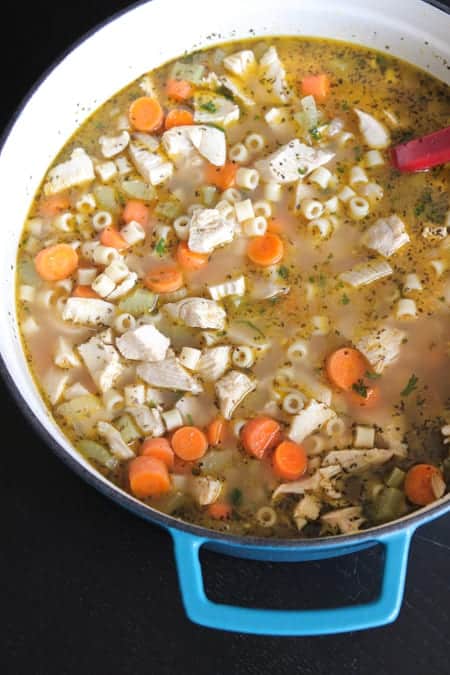 There is NOTHING like a big pot of chicken noodle soup and this one I have developed is simple and makes everyone feel great. Comfort food in a pot as I call it. Hope you enjoy!
Pin to your favorite Recipe Board!