These Pumpkin S'mores Cake Bars are festive and packed full of sweetness!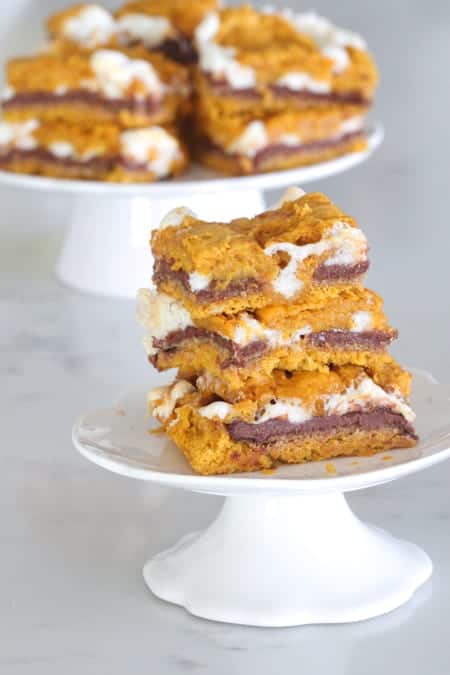 I am kind of still in denial that Fall is basically right around the corner!  Are we ready for pumpkin everything?  I don't know if I am, but these bars are crazy simple and great to bring to your upcoming parties.  5 Ingredients is all you need.  Sweet!
Continue Reading »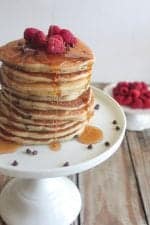 These Raspberry Chocolate Chip Buttermilk Pancakes make the perfect breakfast or brunch!
It's always a pleasure partnering with Eggland's Best to bring you new recipes!  Today, I am sharing a favorite pancake recipe that is such a great way to start your day!  I love making a special breakfast (the most important meal of the day!) for the family to kick off the morning right!
Continue Reading »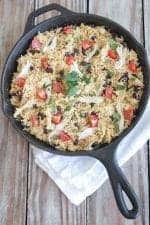 Sharing my Salsa Verde Chicken Taco Rice Skillet today that makes the perfect weeknight dinner!
It's always a pleasure partnering with Old El Paso to bring you simple and flavorful Mexican recipes the whole family enjoys!  I put together this quick fix dinner recipe that was a huge hit this week.  Adding it to our weekly rotation!  Hope you enjoy!
Continue Reading »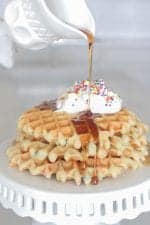 Sharing some Birthday Cake Waffles today plus Sweepstakes!
To celebrate National Waffle Day I've partnered with Comfort Inn and Comfort Suites to help choose the next waffle flavor to be served at select Comfort Hotels complimentary breakfast nationwide.  Will it be Birthday Cake, Sweet Caramel or Cinnamon Roll?
Continue Reading »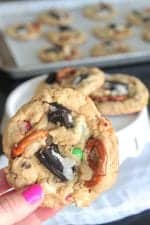 My Celebration Pudding Cookies make the perfect cookie to celebrate your family and friends.
Get your baking supplies out, you're going to want to make these ASAP.  Packed with all of my favorite goodies, this one's a winner!  Enjoy friends!
Continue Reading »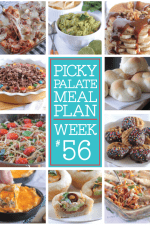 Another week of Meal Planning recipe ideas for you!  Hope you enjoy!
Monday:  Parmesan Pecan Chicken Tenders
Tuesday:  Creamy Pesto Sausage Pasta
Wednesday:  Weeknight Chicken Noodle Soup
Thursday:  Baked Fajita Sliders
Friday and Saturday this mama takes a break from the kitchen 🙂
Sunday:  Cheesy Chicken and Wild Rice Casserole
Dessert Idea:  Sweet Lemonade Cake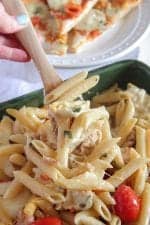 These Back To School Dinner Recipes are just what you need to keep you organized for this busy back to school season!  I've put together some of my favorite quick fix dinner recipes that are sure to please the whole family without needing too much kitchen prep time.  Hope you enjoy!
5 Ingredient Salsa Verde Tacos
These tacos are so great for busy weeknights.  Great flavor that the entire family loves!
Continue Reading »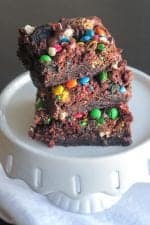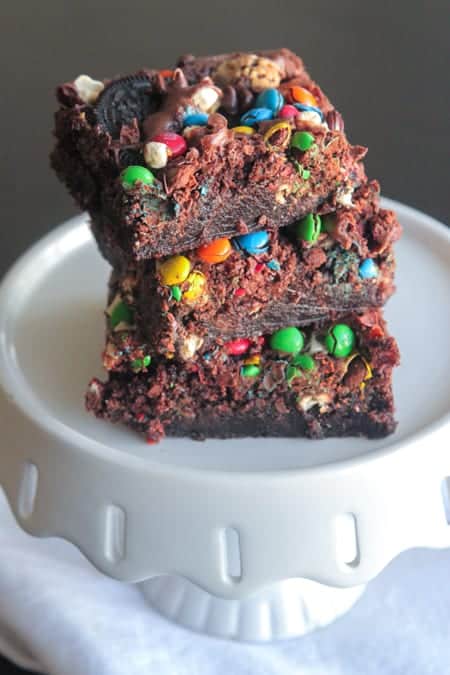 Sharing my Celebration Brownies today that make the perfect sweet treat for any occasion!
We survived the first week of school!  Definitely bitter sweet saying goodbye to summer months of sleeping in and swimming at our leisure.  To celebrate a new school year, I whipped up a brownie with so many of my favorite things.  The kids faces lit up when they saw these in the kitchen.  I used a brownie mix, but feel free to use your favorite homemade brownie recipe as well.
Enjoy!
Continue Reading »