Dinner recipes coming for you! Sharing 10 Easy Dinner Recipes today that are simple to prepare and full of great flavor!
Need some new dinner inspiration? I've got you covered today! A little something for everyone in the family. Grab a pencil and paper to jot down your shopping list, dinner is about to get delicious!
Be sure to get the kids in the kitchen with you, lots of these recipes are great for having the kids help. Start with having them shop with you at the grocery store then right into the kitchen for preparation. It's amazing how much more they are invested when they actually have their hands involved!
Gotta love it!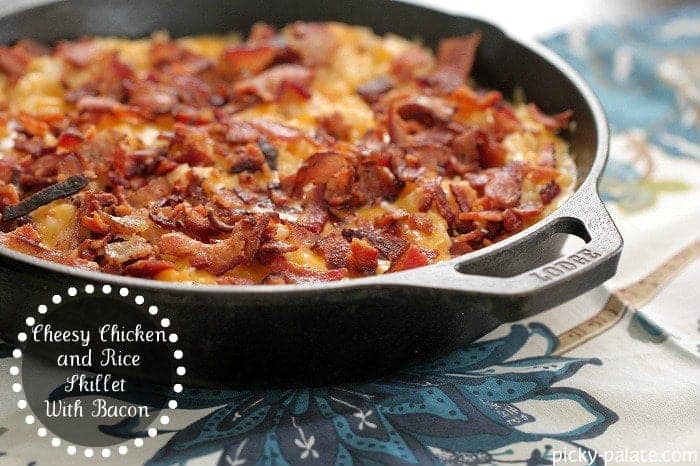 Cheesy Chicken and Rice Skillet With Bacon
It doesn't get much better than cheese and bacon. This recipe is a win win! Follow Picky Palate on Instagram for daily recipe inspiration.
Dinner Recipes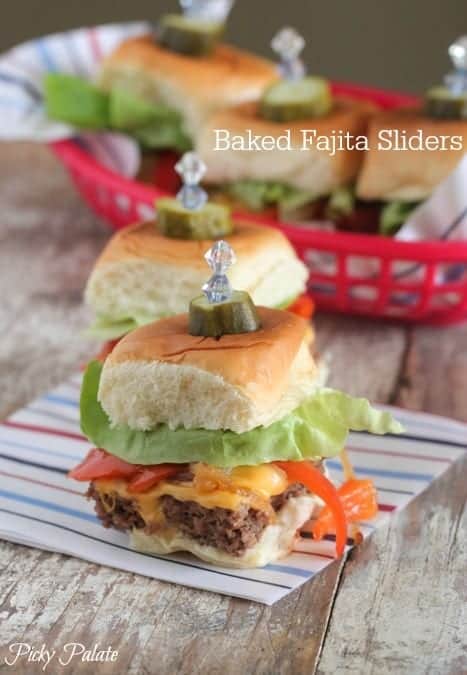 These sliders are so popular in our home. The burgers are baked in a 9×13 inch baking dish then cut into squares to fit the buns. Such a fun dinner.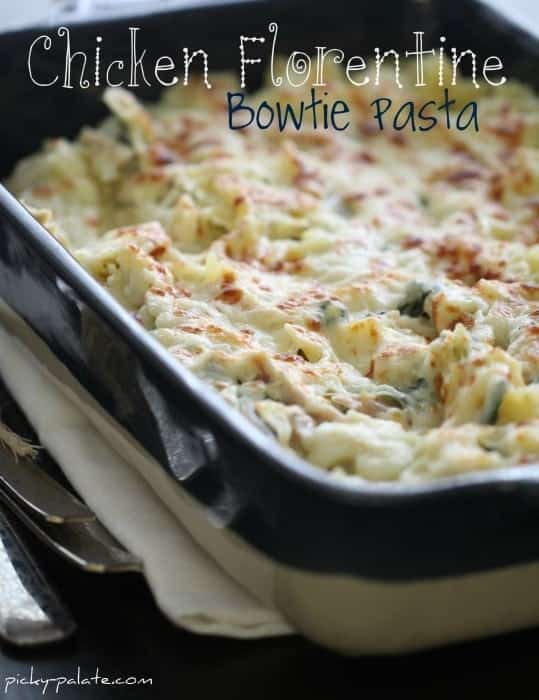 Chicken Florentine Bowtie Pasta
Comfort food in a baking dish. Ooodles of cheese make for a popular dinner.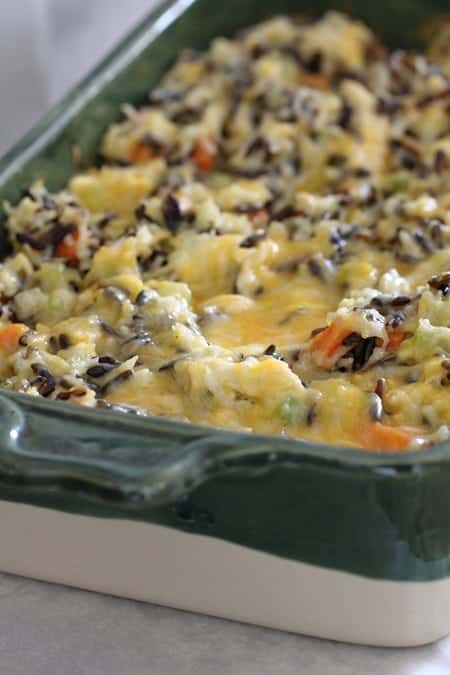 Cheesy Chicken and Wild Rice Casserole
This is such a comforting hearty dinner which also is a great freezer meal.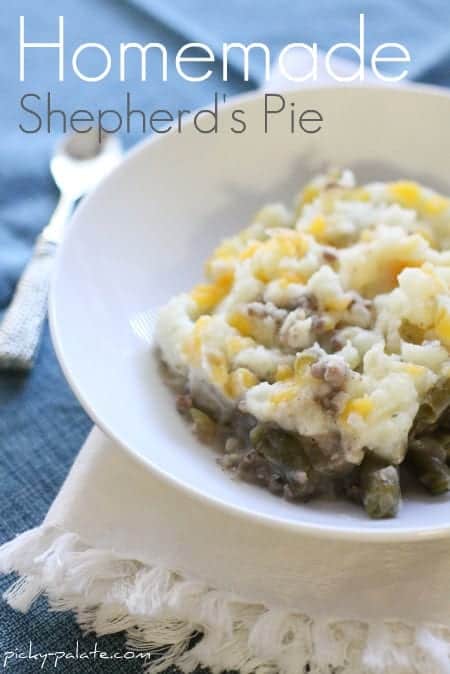 One of my boys favorite meals ever. Mashed potatoes on top with beef and vegetables at the bottom.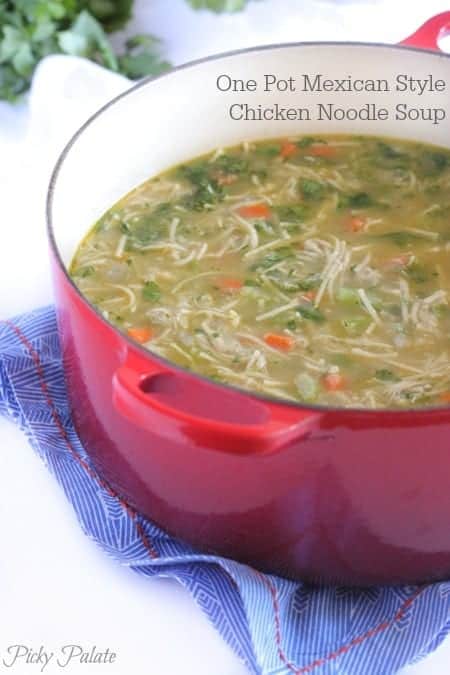 One Pot Mexican Style Chicken Noodle Soup
Classic chicken noodle soup with a Mexican flare. Cumin, lime and cilantro make this soup full of great flavors!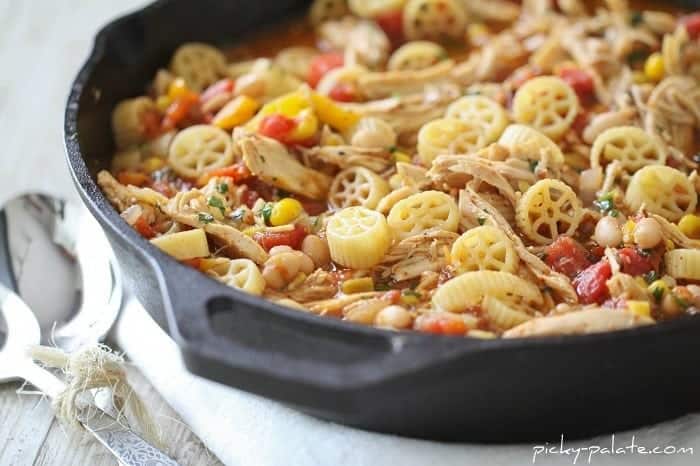 Pasta and chili go so well together. This colorful chili mac is a family pleaser for sure.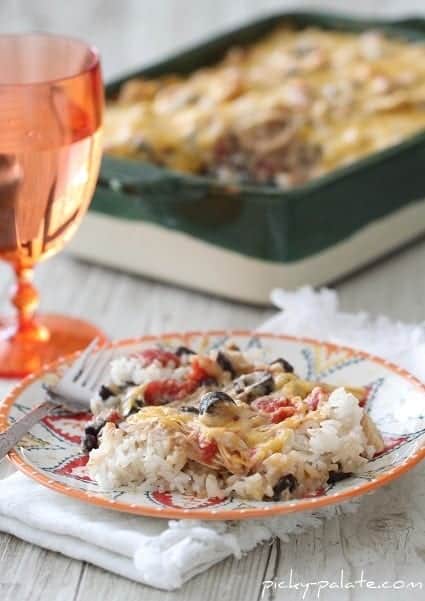 Chicken and Black Bean Green Enchilada Bake
Quick and simple to prepare, hearty and makes great leftovers!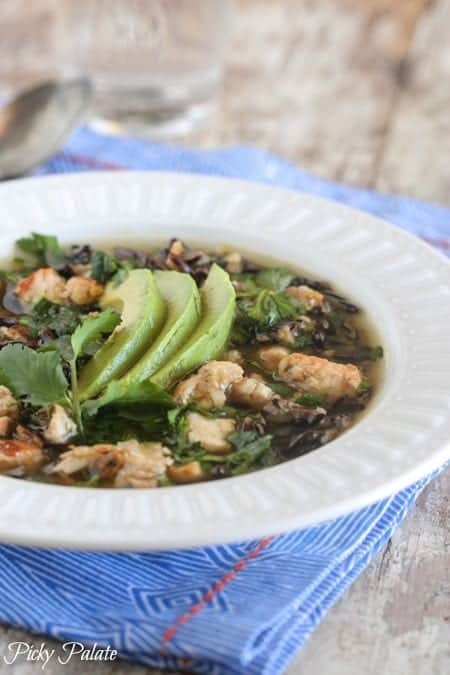 Salsa Verde Chicken and Wild Rice Soup
We love this speedy southwest soup. Love dinners that can be prepared in just a few minutes.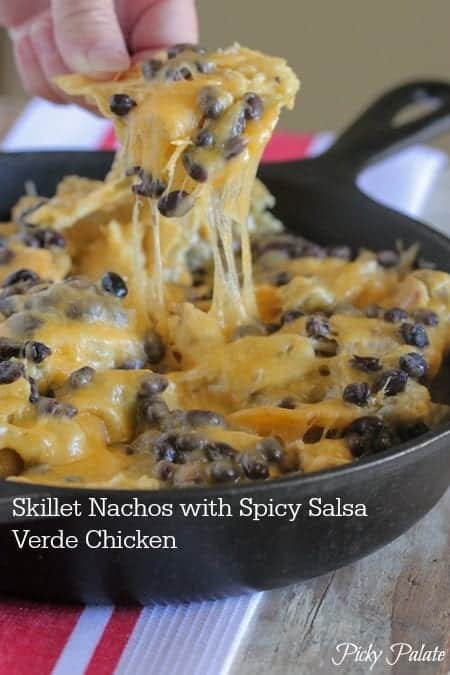 Skillet Nachos with Spicy Salsa Verde Chicken
Hope you enjoy these family favorite dinner recipes. Lots to choose from for the whole family.
Be sure to visit my Pinterest board titled Dinner Time for more dinner inspiration. I update it daily!
Enjoy!