Sharing some favorite soup recipes today!! I've got 10 Perfect Winter Soup Recipes to share that are sure to warm you right up! These are hearty, stick to your ribs, fill you up soups. Grab your favorite soup pot and get cooking! Enjoy! Follow Picky Palate on Instagram for daily recipe inspiration!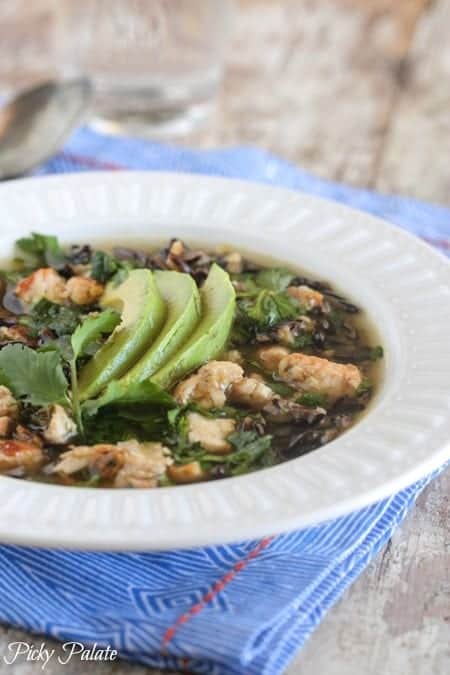 Salsa Verde Chicken and Wild Rice Soup
Best Soup Recipes
This soup is full of my favorite southwest flavors with bursts of fresh cilantro in each bite.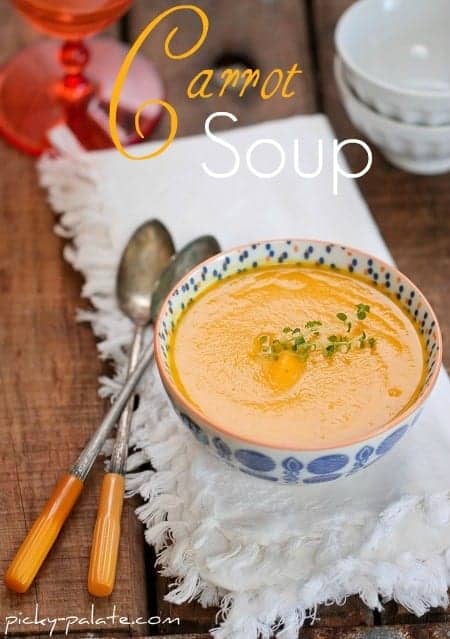 Don't be afraid of the sound of carrot soup. It is the most lovely mild and delicious silky soup. A must try.
Slow Cooker Beef and Barley Soup
Nothing like a slow cooked soup. Packed with vegetables and rich flavors.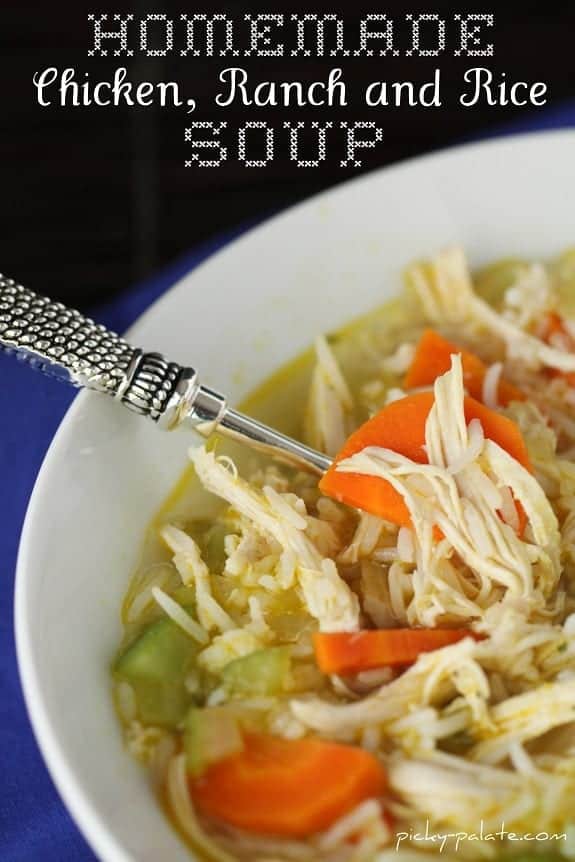 Homemade Chicken Ranch and Rice Soup
This hearty soup is seasoned with a little bit of dry Ranch dressing seasoning which makes for a perfectly zesty recipe.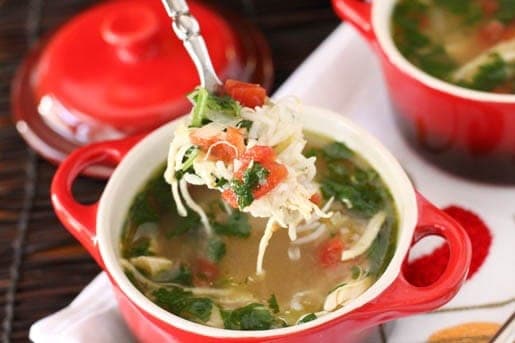 Green Chili Chicken and Lime Soup
One of our all-time favorite soup recipes. Simple and delicious lime broth with tomatoes and cilantro. My boys like to crush tortilla chips on top.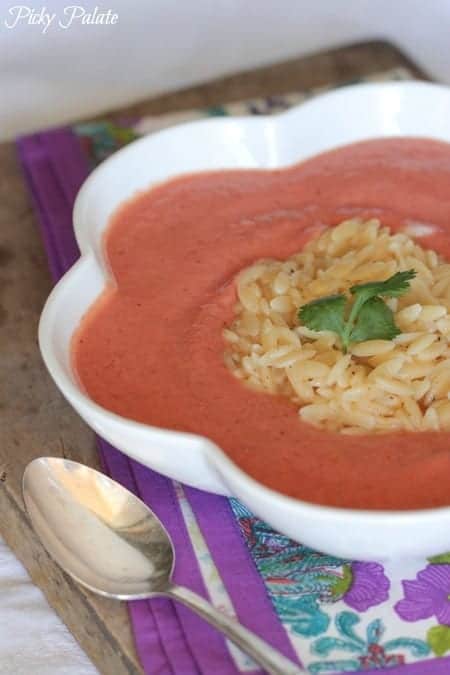 Skinny Tomato Soup with Cheesy Orzo
This "light" tomato soup is so simple to prepare and great with a grilled cheese!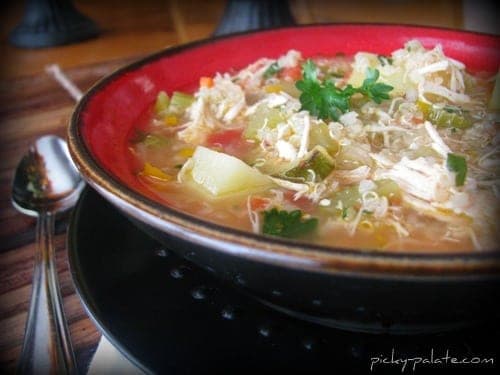 Hearty is the perfect word to describe this soup. Packed with so much goodness. A must make this season!
Best Soup Recipes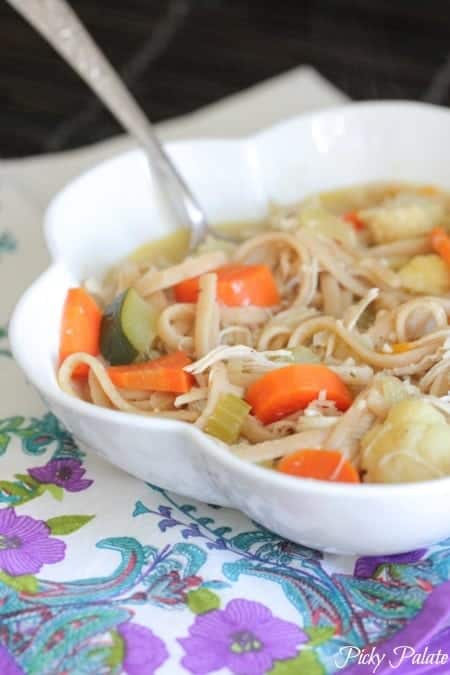 Chicken Noodle Soup with Roasted Vegetables
Lots of roasted vegetables make this soup the perfect comfort food.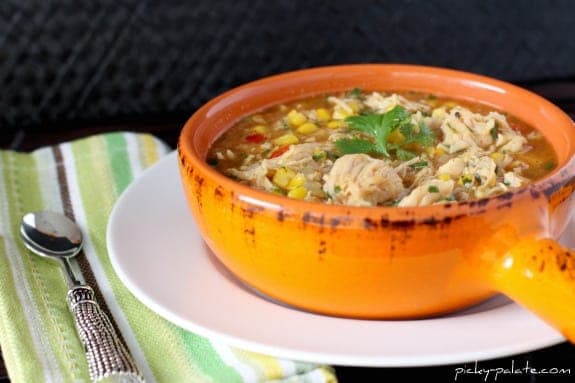 Inspired by the BBQ chicken pizza, this soup is a family favorite!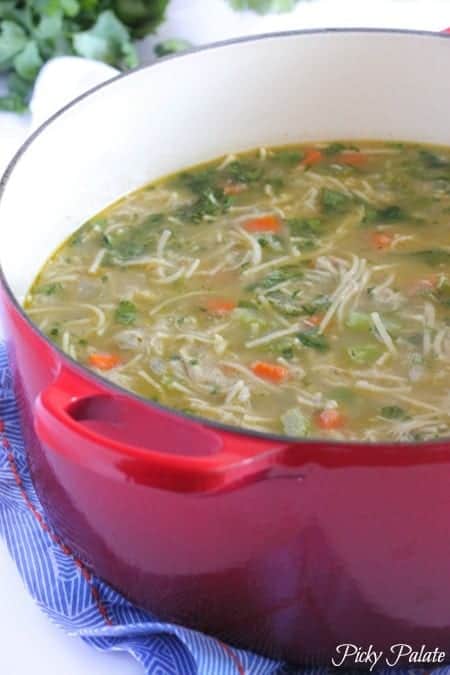 One Pot Mexican Style Chicken Noodle Soup
We love a good Mexican style soup, this one is warm and packed with veggies and thin egg noodles. Love!