Channeling my inner Disney vacation planner today sharing my tips how to make the most of your Disneyland trip! There is so much to do and see…and eat. Today, I'll help you make the most out of your Disney trip!
Playing Disney Vacation Planner Today!
Visiting Disneyland Resort is one of my favorite places to visit. We were Orange County locals for 5 years and visited the Parks on a weekly basis with our young boys. Even while currently living in Arizona, I visit Disneyland Parks about once a month so talking about Disneyland travel, food and tips is one of my favorite hobbies. So much preparation goes into planning your upcoming vacation. Let's talk about some things below that will help make the most of your visit.
Disney Tips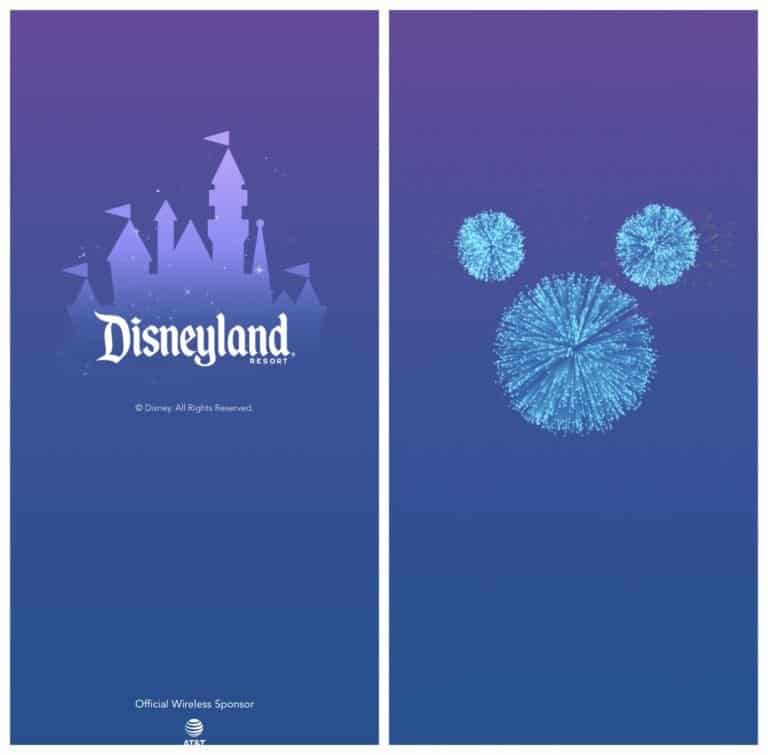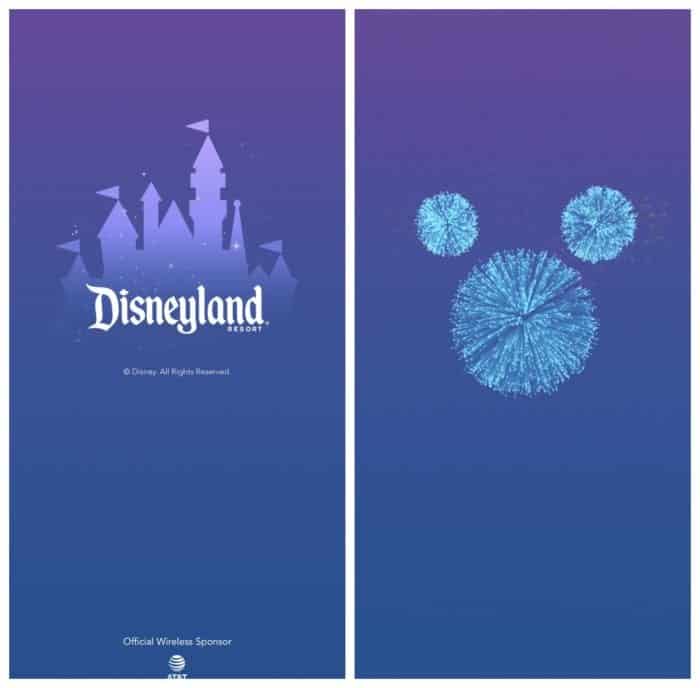 Download The Disneyland App
My first recommendation is to download the official Disneyland App. You can do EVERYTHING via the app. Make your dining reservations, arrange your FASTPASSES via Disney's MaxPass, check attraction wait times, order food from the Mobile Ordering option, check the daily schedule of events. You get the point. It will be very helpful to get familiar with the app before your visit.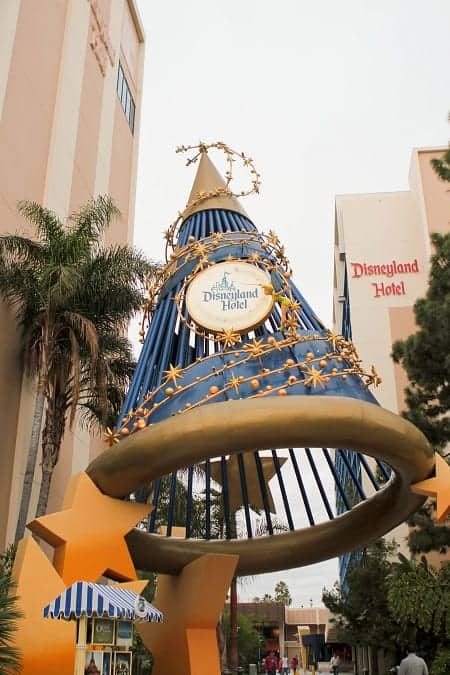 Decide What Hotel Is Best For Your Family
Disneyland Resort has three amazing Disneyland Resort Hotels. Disney's Grand California Hotel and Spa (my personal favorite), The Disneyland Hotel and Paradise Pier Hotel. Staying at a Disneyland Resort Hotel has some pretty sweet perks you will want to be aware of. By staying at one of the three hotels on property, you get to take advantage of "Extra Magic Hour" that only guests staying on property can do. Hotel guests can enter the selected Park of the day 1 hour before the general public.
Another perk of staying on property is that you are walking distance to both Parks which is so nice. You don't have to park in the parking garages and you can pop back to your hotel during the day if you need a little nap or downtime with the kids. The customer service at all of the Disneyland Hotels are amazing. In my experience, the Cast Members are so lovely and make sure you have the best stay possible.
Now, with all of that said, it is not cheap to stay at a Disneyland Resort Hotel. If this does not work in your budget, there are other Good Neighboring Hotels that are just fine. I've stayed at the Candy Cane Inn, Anaheim Hilton and Howard Johnson Anaheim a number of times. Great experiences there. You don't get the perks of a Disneyland Resort Hotel, but it is definitely less expensive to stay off property on most occasions. Do what is best for your family and works for your budget.
Arrange Your Travel to Disneyland Resort
If you are coming in from out of state, I prefer flying into John Wayne Airport in Santa Ana when at all possible. It's a short 20 minute drive to Disneyland Resort. Flying into Los Angeles, LAX is usually less expensive, but your drive to the resort is generally longer and the traffic can be a hassle most of the time.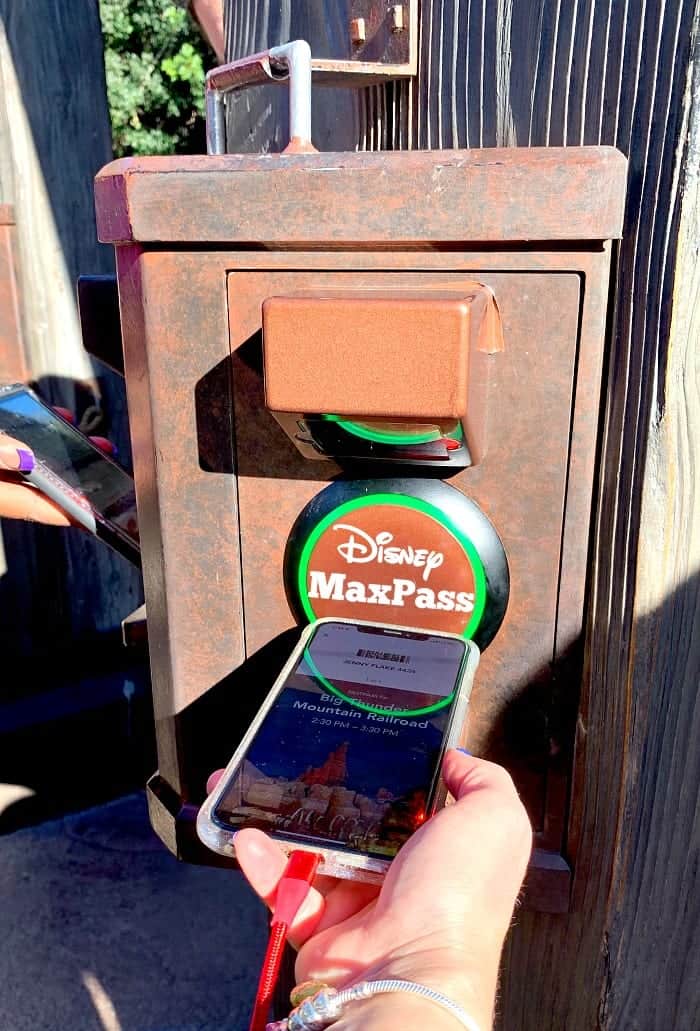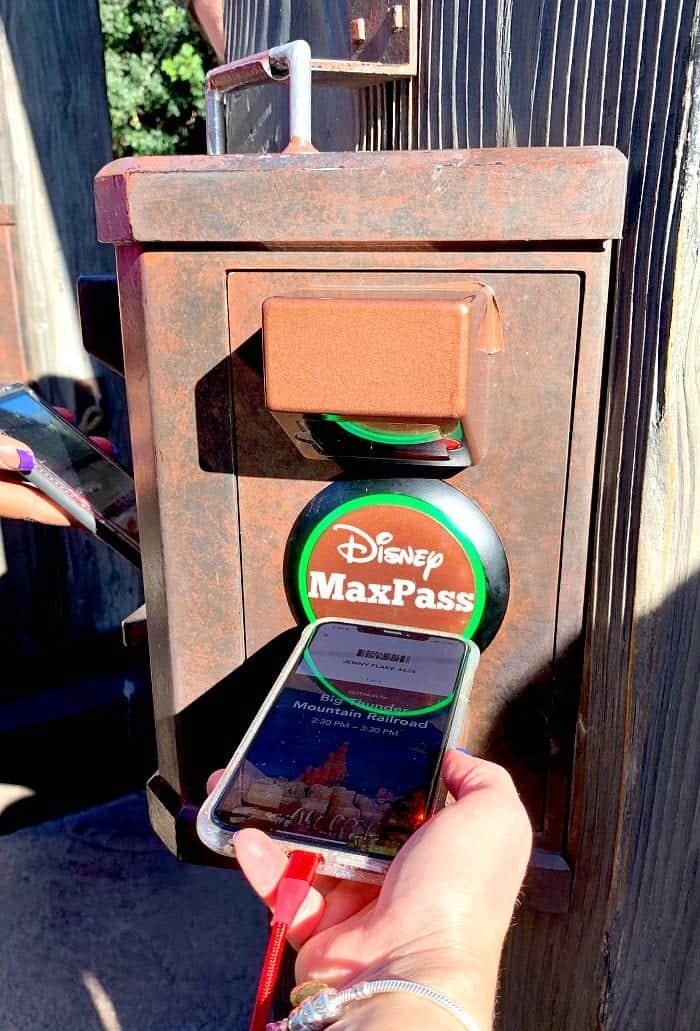 Do A Little Research Before Your Trip
Most likely, a LOT of time and money has gone into planning this upcoming vacation. My biggest tip for you, is do a little research before you get to the Parks. Go to the Disneyland Website and/or Disneyland App and get familiar with the events happening, dining options and check out the attraction information in each of the lands to help determine the kind of day you want to plan. If you are traveling with children it is very helpful to know the height requirements for the rides in advance.
I recommend getting MaxPass for each member of your party. It is an additional $15 per ticket, but in my opinion well worth it. You also get free downloads of your Disney Photos taken from the Disneyland Photographers for the day. Read about my Disney MaxPass post for all details.
Disney Vacation Planner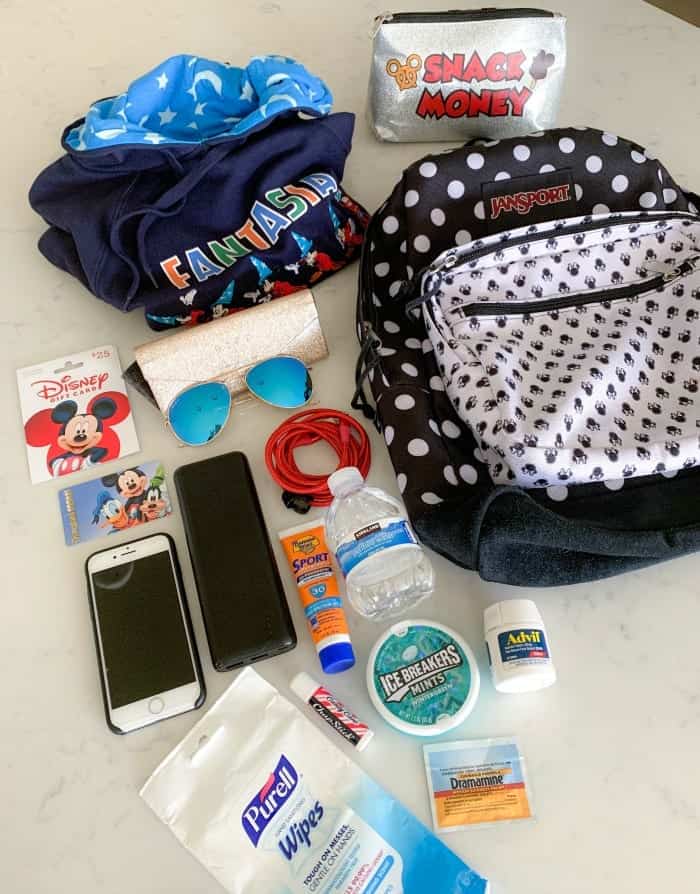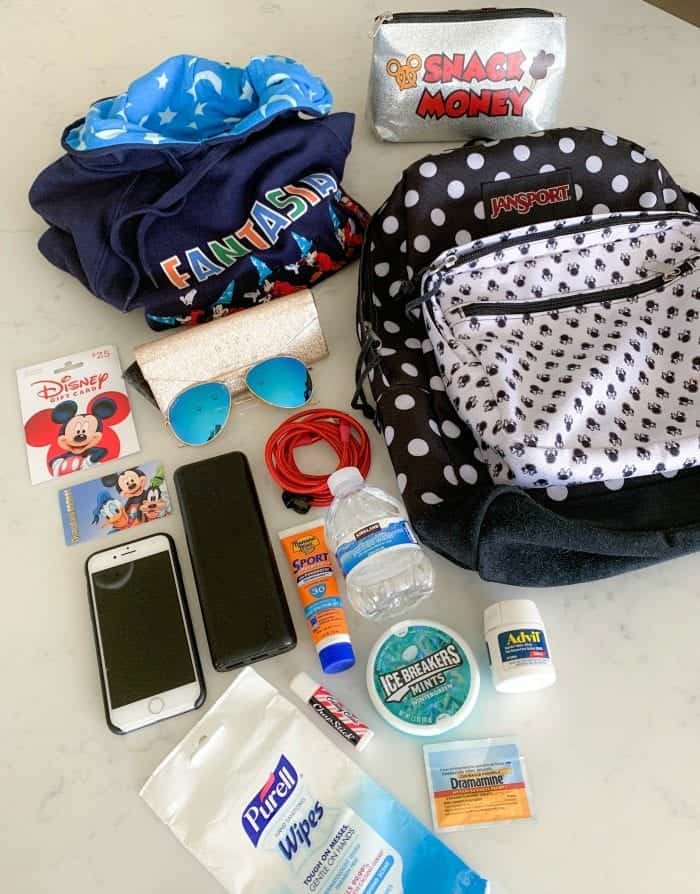 Know How To Pack Your Disneyland Backpack
There are some key things you want to pack for a day at the Parks. Check out my detailed post to help pack your Disneyland Backpack.
Consider Getting a Disneyland Locker For The Day
If I'm packing jackets and plan on shopping during the day I prefer getting a locker at the Parks to hold my things. It's nice to free up space in your backpack for sure! I usually get the large size locker and it runs about $10 for the day. You can get in and out of it all day.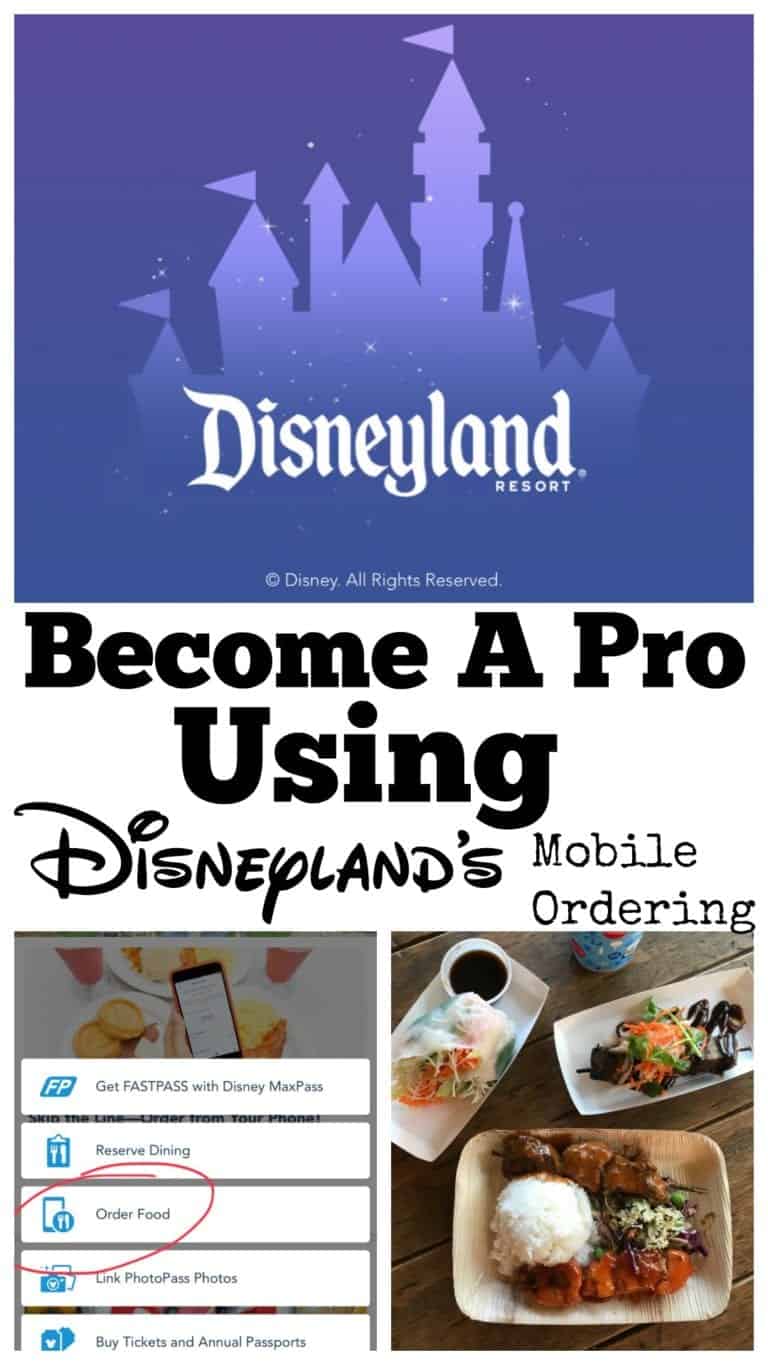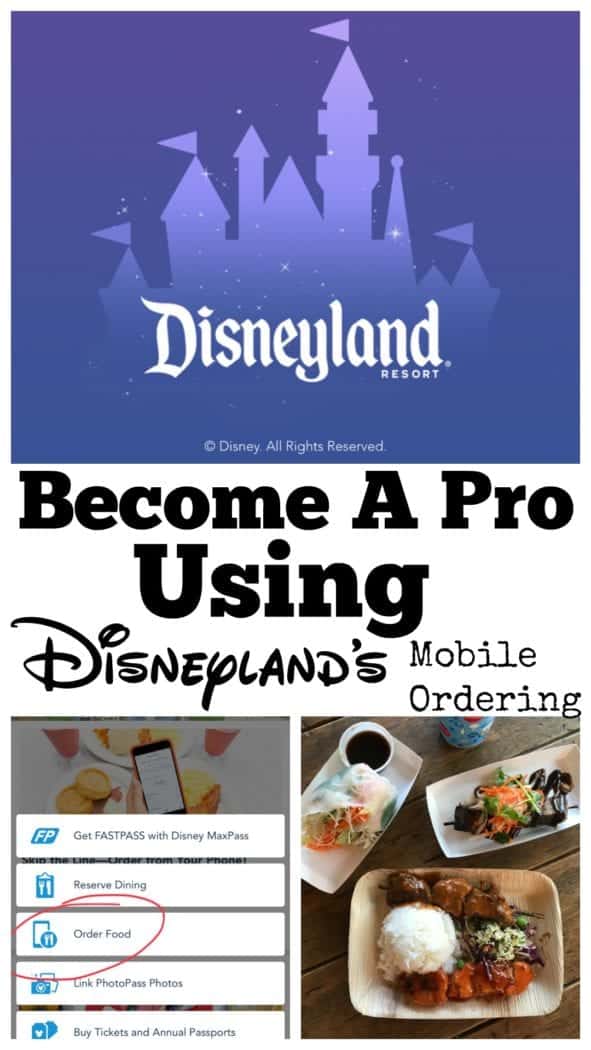 Familiarize Yourself with Disneyland Mobile Ordering Option
I am such a fan of using the Mobile Ordering service from the Disneyland App. I break it down step by step in my blog post Become a Pro Using Disneyland Mobile Ordering. It saves so much time!
Enjoy Park Hopping
At Disneyland Resort, it's no problem hopping from Disney California Adventure Park to Disneyland Park numerous times during the day if you'd like. We do this just about every trip. It's nice to be able to use enjoy FASTPASSES at both parks throughout the day, however if this is your first visit you might want to tackle one Park at a time.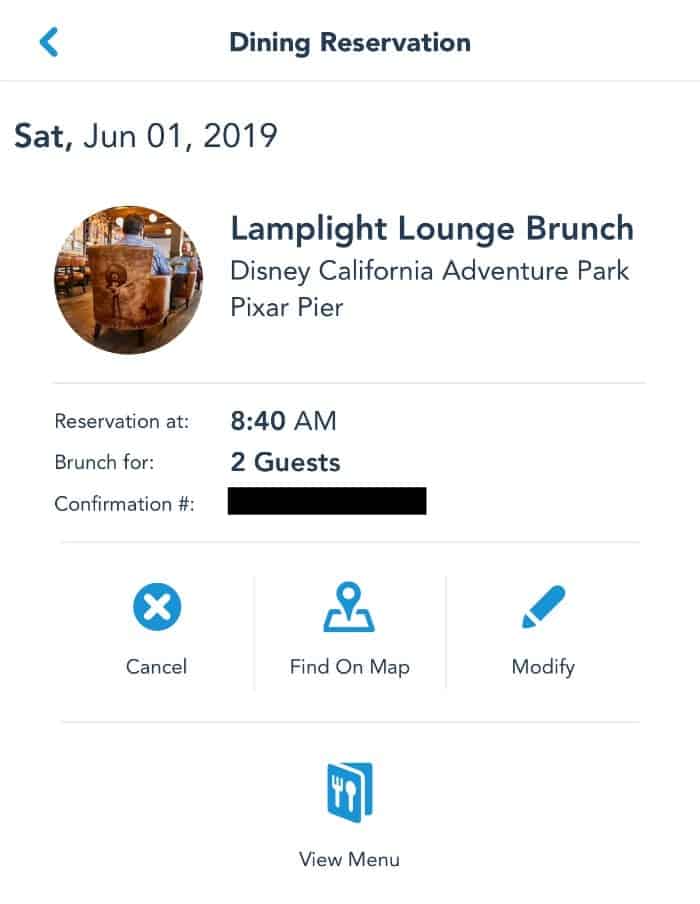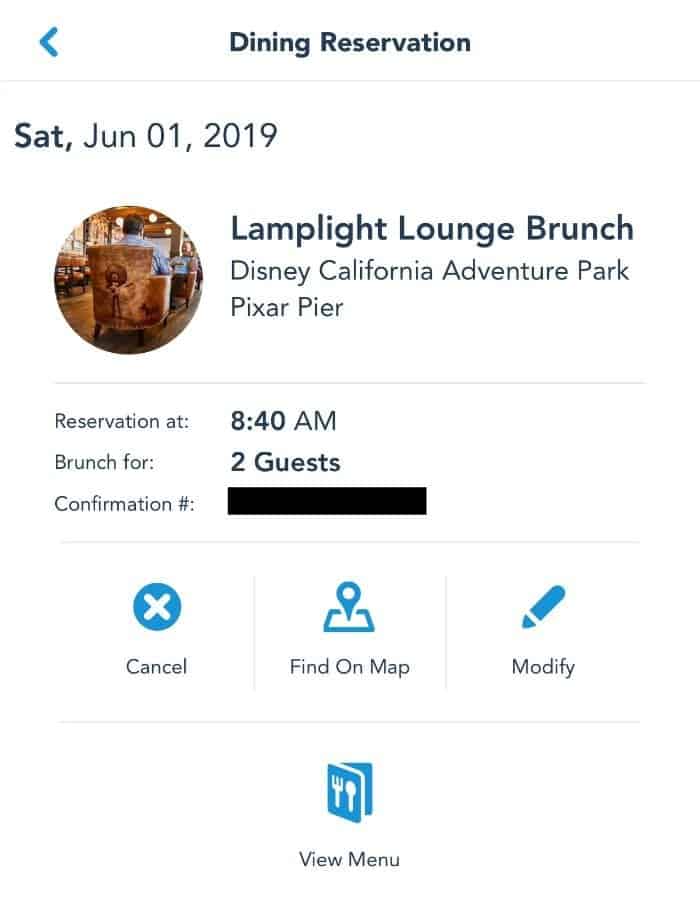 Get Your Dining Reservations
When I am visiting the Parks, I like to get reservations for one table service restaurant per day and for the rest of the meals grab bites at the quick service restaurants. I really enjoy one nice relaxing meal during the day. Again, this is personal preference, you can absolutely enjoy quick service restaurants throughout your day. If you are getting reservations, my favorites at Disneyland Park are Carnation Cafe and Cafe Orleans. Over at Disney California Adventure Park I love Lamplight Lounge.

Eat All The Snacks!
If you follow my Disney Hungry page, you know I am all about Disney Food! It's not a trip to Disneyland if I'm not eating all of the fun sweets and treats the Parks have to offer. Be sure to check out my blog posts – Best Food at Disneyland All Year Round and Best Food at Disney California Adventure Park All Year Round.
Plan Your Day According To Ages and Number of People In Your Party
The amount of children/ages and adults in your party will determine the kind of day you will want to plan. A day with young kids will be likely different than a day with adults and teens. Take a look at all of the attractions on the Disneyland Website or App to determine what fits best with the group you are traveling with.
Disney Vacation Planner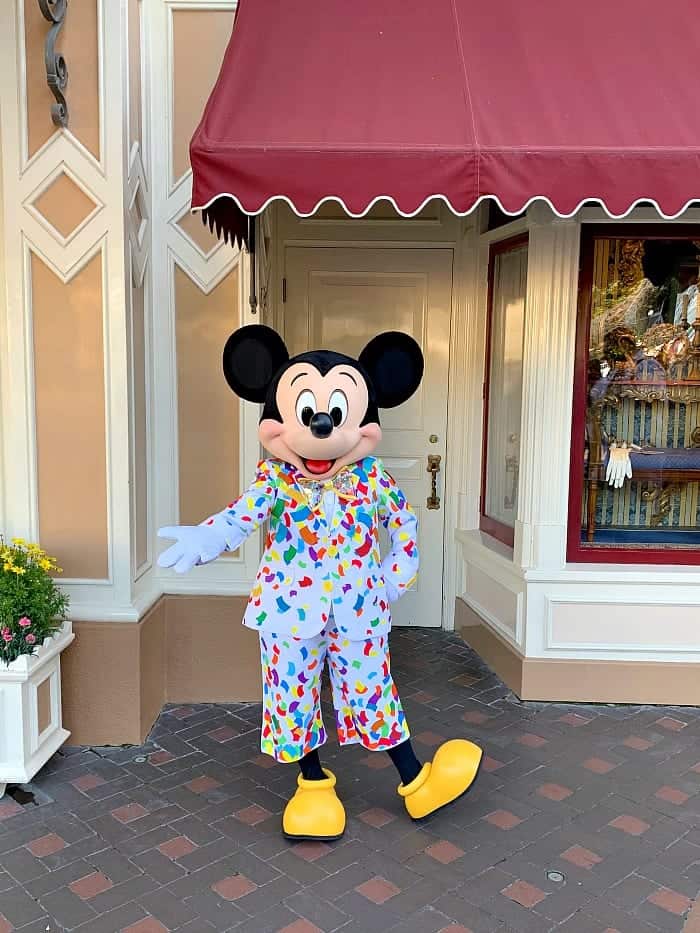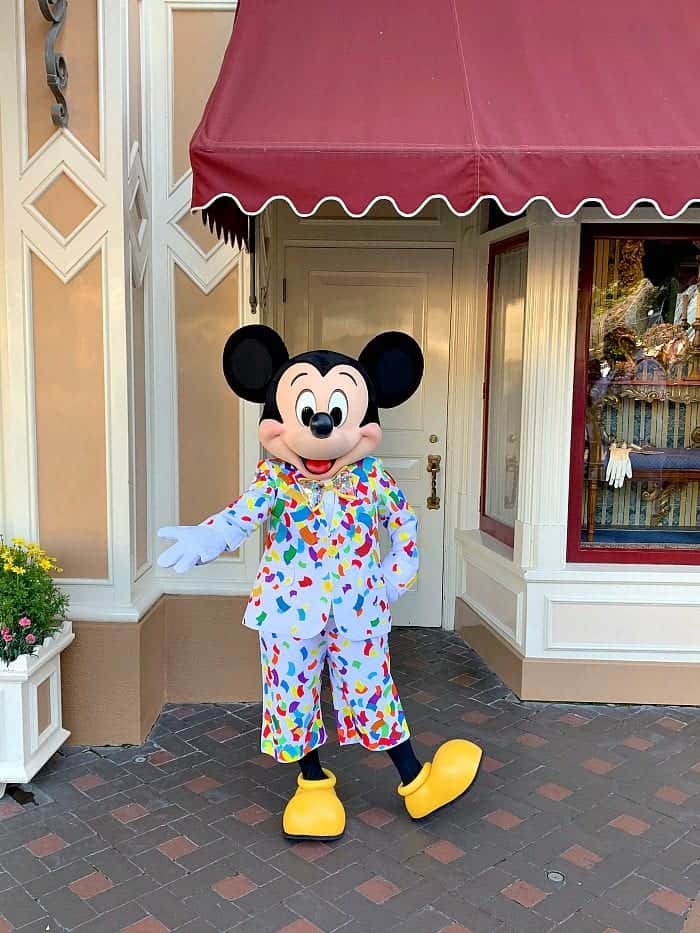 Arrive At The Parks Early!
One of the best recommendations to take away from this blog post is ARRIVE EARLY. If you are using Mickey and Friends Parking Structure, I like to be at the parking structure at least one hour (preferably 1 hour 30 minutes) before the Park opens. This gives you time to park, take the tram over and get in line at the Park. If you are in line 30-45 minutes before the Parks open you should be just fine.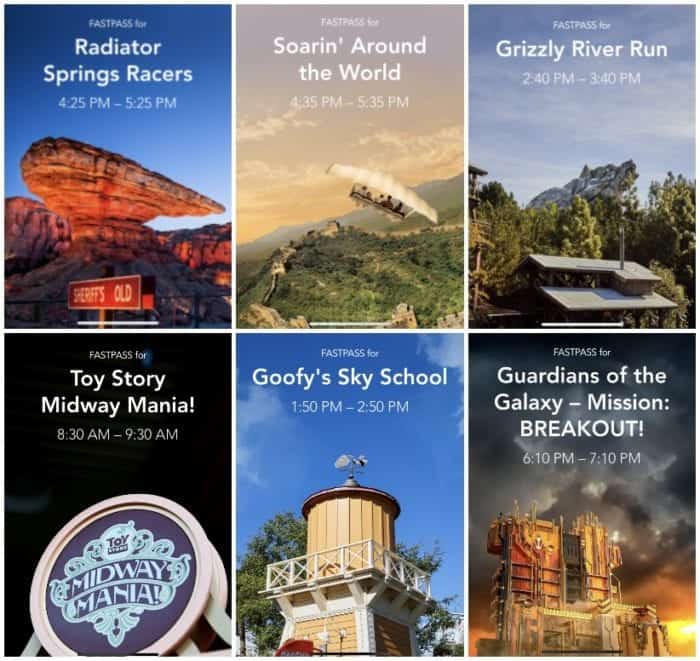 Start Using FASTPASSES/MasPass First Thing In The Morning
Another MUST is start your FASTPASS selections the second you step foot into the Parks. It's so easy to do via the Disneyland App when using Disney MasPass. If you are not using Disney MaxPass, you go to each FASTPASS distribution kiosk and get your return time in person. Totally fine as well, just takes a little more time. I've found that by starting first thing in the morning, many times we can go from ride to ride with minimal lines. It's fantastic. I've also gone where I didn't start using my FASTPASSES until the afternoon and only ended up going on a few rides. Be smart about it and you'll be able to ride rides most of the day with little wait time.
Take Advantage of The Switch Rider Pass and Buddy Pass
If you are traveling with children who don't meet height requirements for some of the rides, be sure to take advantage of the switch rider pass. Talk to the CM at the entrance of the ride. They'll need to see the young child that doesn't meet the height requirement then they'll give the adult waiting a pass that in return you can bring 3 total guests to ride with them in the FASTPASS line. It's great!
Buddy Pass is for small parties at Disney California Adventure Park. Monster's Inc. and Toy Story Midway Mania may offer Buddy Passes to parties of one or two ( two adults and a small child on Toy Story Midway Mania). If you have a Buddy Pass, you enter a separate line and fill in empty rows as they come up. There's no guarantee how long you'll wait, but it's generally much less that the standby line.
Take Advantage of The Single Rider Line
If you don't mind splitting up your group, you can experience these select attractions at much lower waits times.
Disneyland Single Rider Attractions
Indiana Jones Adventure
Matterhorn Bobsleds
Space Mountain
Splash Mountain
Star Tours
Disney California Adventure Single Rider Attractions
Radiator Springs Racers
Incredicoaster
Goofy's Sky School
Grizzly River Run
Take Advantage of Riding Rides During Parades, Fireworks and Nighttime Shows
If you are not watching the Parade or Nighttime Shows, book it to your favorite rides! In most instances, the lines are much shorter during these events that bring lots of guests like the Parades and Fireworks or other Nighttime Shows!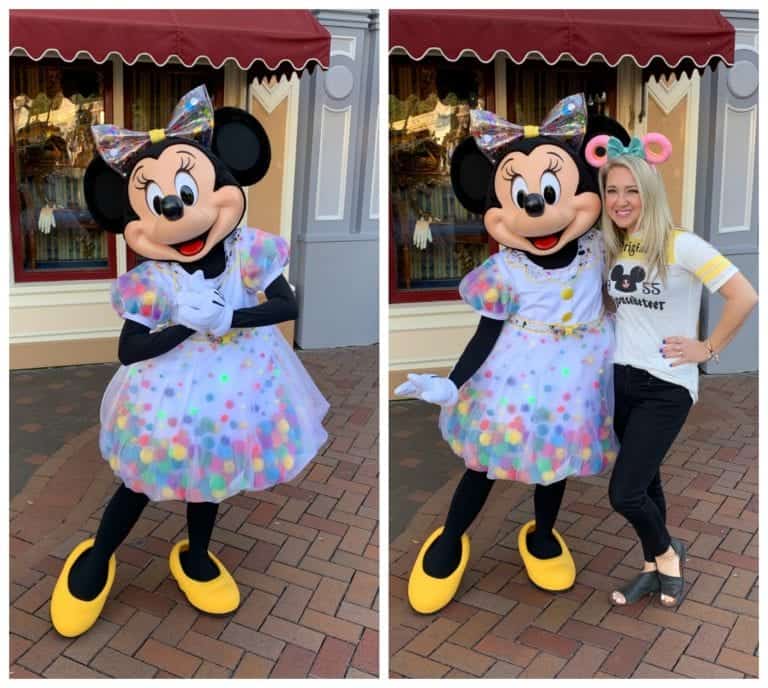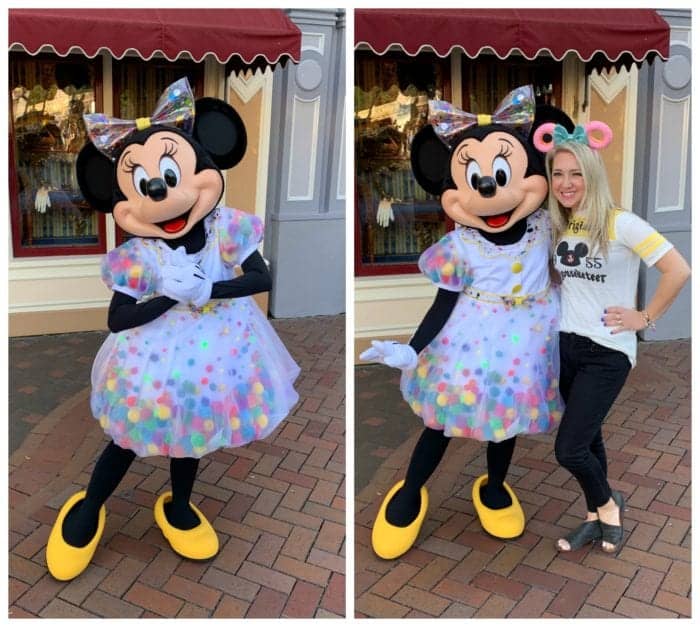 Take Advantage of the Disneyland Photographers
There are Disneyland Photographers at numerous locations around both Disneyland Park and Disney California Adventure Park. Have them take your photos and they'll be scanned to your Disney App. You can purchase the ones you like or purchase all of them. Don't forget if you use Disney MaxPass, your photos taken by Disney photographers and attraction photos are included for the day.
Find Your Favorite Characters
Check the Disneyland App for meet and greet times plus locations to meet your favorite characters! The beginning of Main Street is where you'll see a number of Characters hanging out during the day. With a little preparation you can get your favorite Character photos with no problem!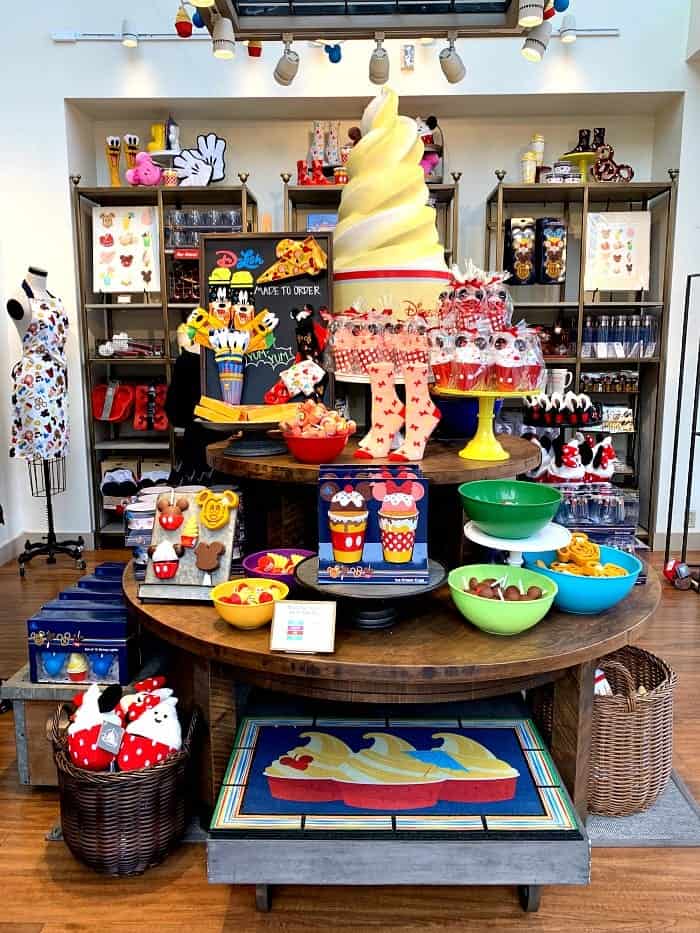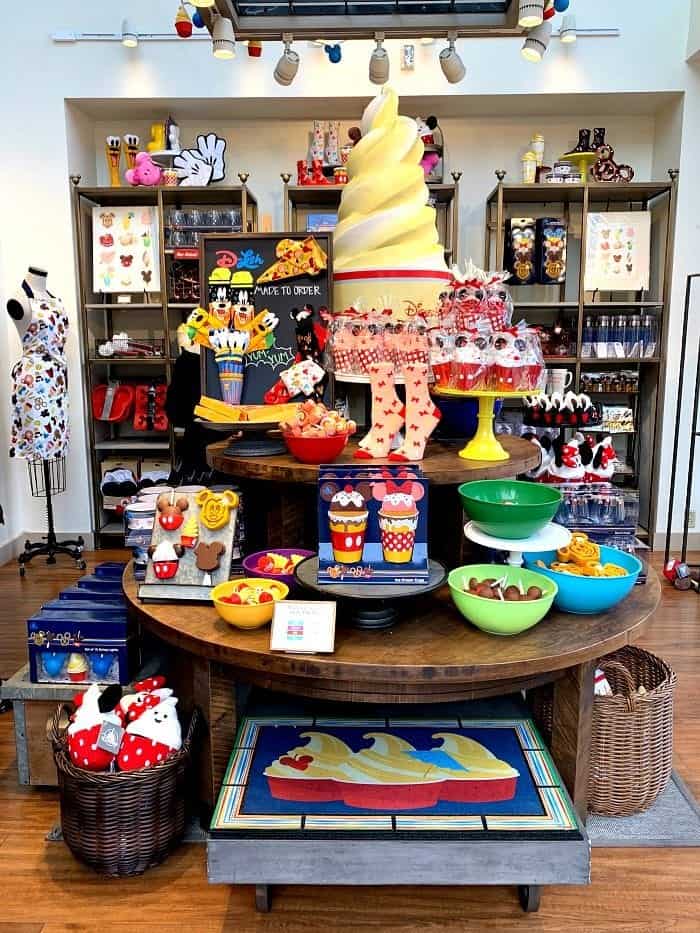 Do Your Shopping Towards The End of Your Day
While this is a popular time to shop, I still prefer to get my shopping done on my way out. If you get a locker for the day, shop during the day and store your souvenirs inside your locker. Disneyland has some of the best merchandise right now. I literally want one of everything, ha! Check out the shops down Main Street U.S.A. and don't forget World of Disney, Downtown Disney. One of my very favorites.
Miss a Favorite Ride During The Day?
If you missed your favorite ride during the day because you couldn't get a FASTPASS or the line was just too long, try again towards closing time. Most lines lighten up during the last hour of Park closing. Keep in mind, you can even be in line when the Park is closed. Just be in line and you'll be able to ride.
Enjoy Downtown Disney District
Downtown Disney has some of my favorite restaurants and shopping! Be sure to check out my review on Black Tap Craft Burgers and Shakes. One of my very favorite places to eat at Disneyland Resort. Salt and Straw has some of the best ice cream I've ever experienced. World of Disney as I mentioned above is the mecca of Disney merchandise. Don't miss it. Love stopping in the Disney Dress Shop and Sprinkles Cupcakes too! Napolini Pizzaria is another favorite to grab some amazing pizza to go!
Most Importantly Have Fun!
I'll leave you with another favorite tip I've learned over the years about visiting Disneyland. Don't worry if everything isn't perfect or doesn't go as you planned. Sometimes it's more fun to not have any plans and just see where the day takes you. Hope you enjoy your upcoming trip to Disneyland Resort!
Pin To Your Favorite Travel Board