These are the best Chocolate Dessert Recipes to try! Absolutely necessary desserts that are perfect for your loved ones, family and friends – you'll just have to make them and see!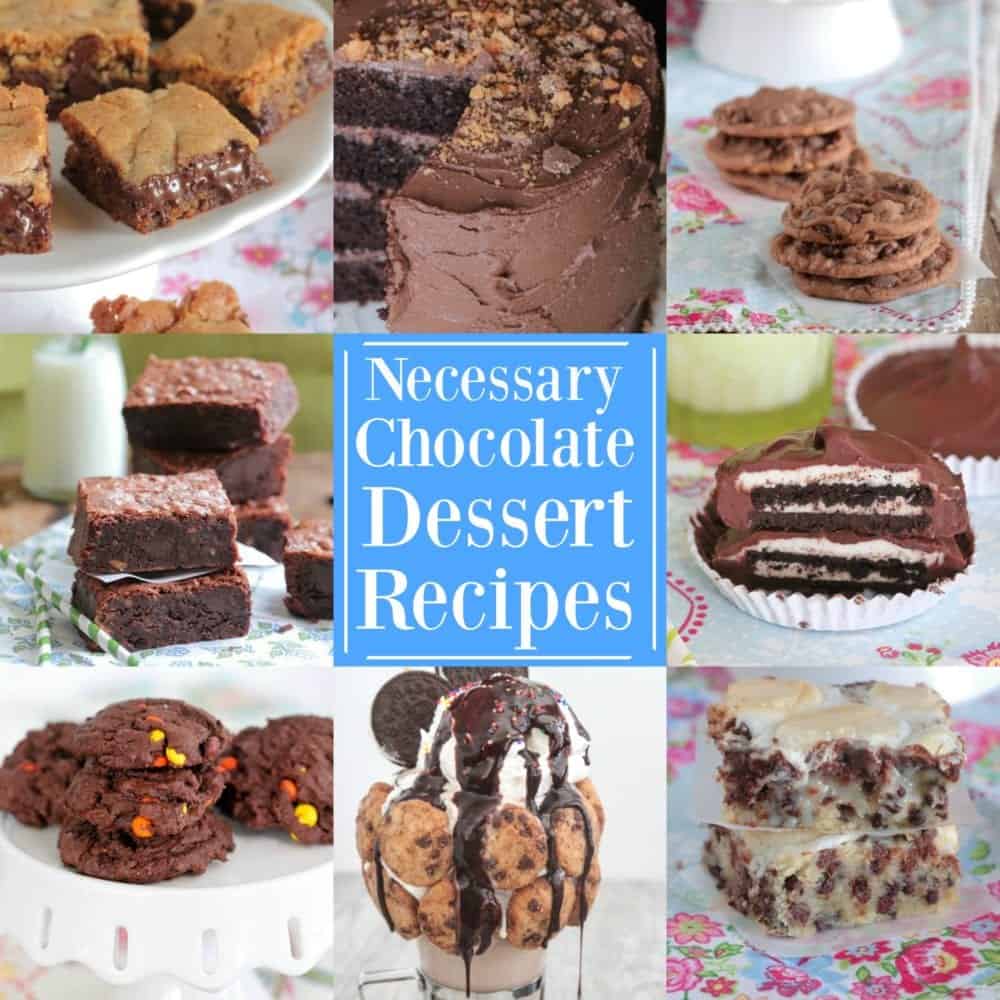 With Valentine's Day right around the corner, I thought it would be fun to put together some of my very favorite Picky Palate Chocolate Recipes. Let's drool together over my favorites!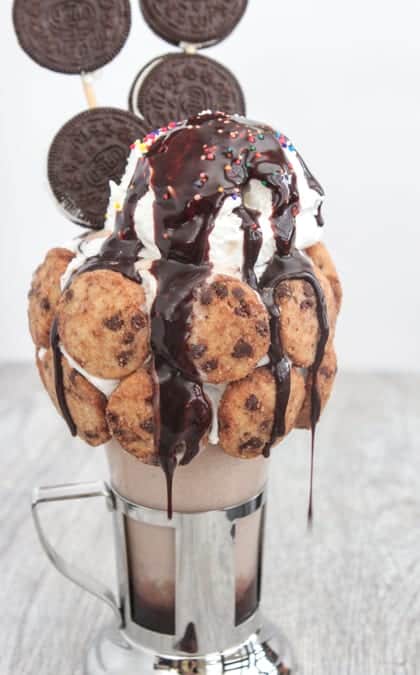 Cookie Peanut Butter Milkshake
My cookie milkshake will have everyone cheering for more. It could not be more simple to put together and it's delicious!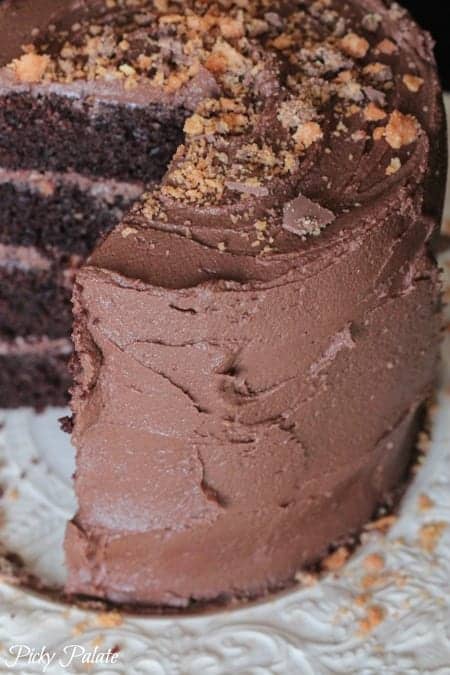 This Butterfinger Layered Cake is a show stopper not to mention sinfully delicious.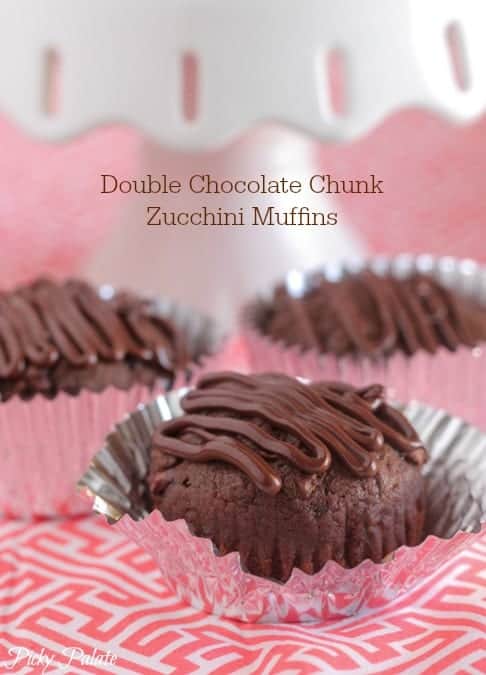 Double Chocolate Chunk Zucchini Muffins
These chocolate muffins are soft and ultra chocolatey. Love having these as after school snacks for the kids too!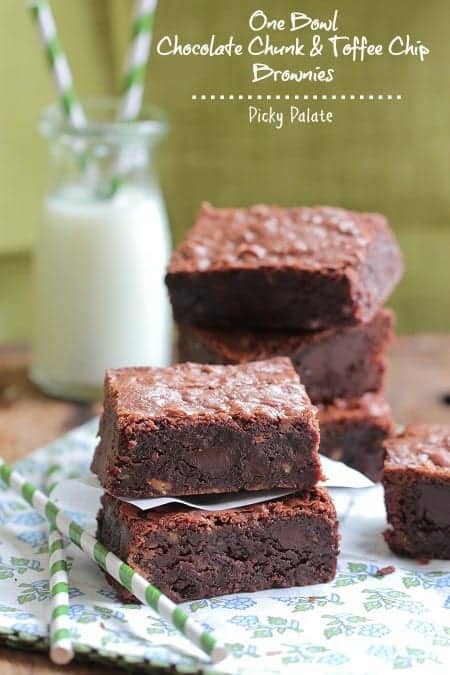 One Bowl Chocolate Toffee Brownies
These One Bowl Chocolate Toffee Brownies are one of our favorites. Thick, chewy and absolutely necessary!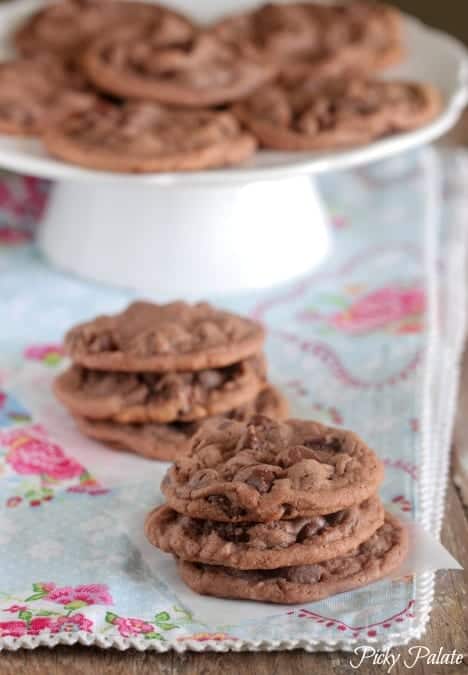 My Chocolate Malted Chip Cookies are so fun with that hint of malt in every bite. Don't miss these!!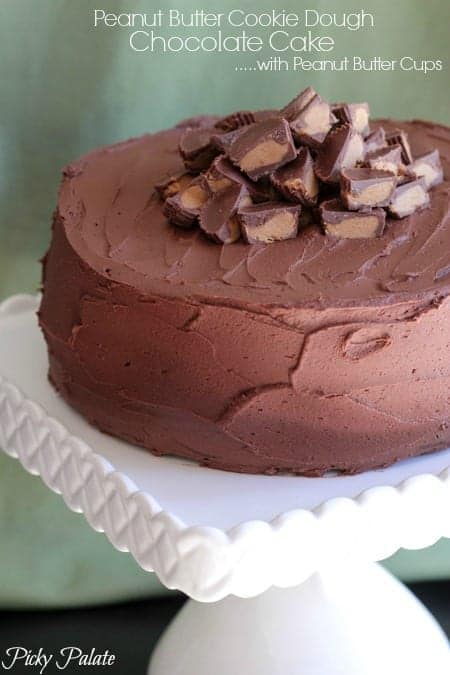 Peanut butter, cookie dough and layers of chocolate cake. This is just a must. Everyone loves this fun cake.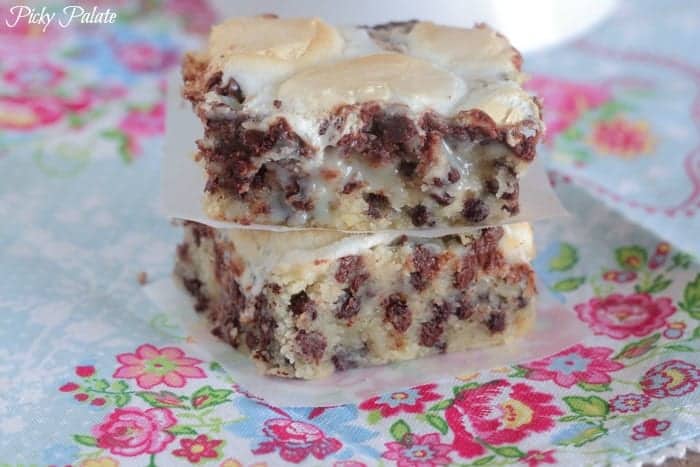 Marshmallow Chocolate Chip Magic Bars
Extra extra mini chocolate chips in these sinful magic bars. Look at that oozing sweetened condensed milk in the middle!!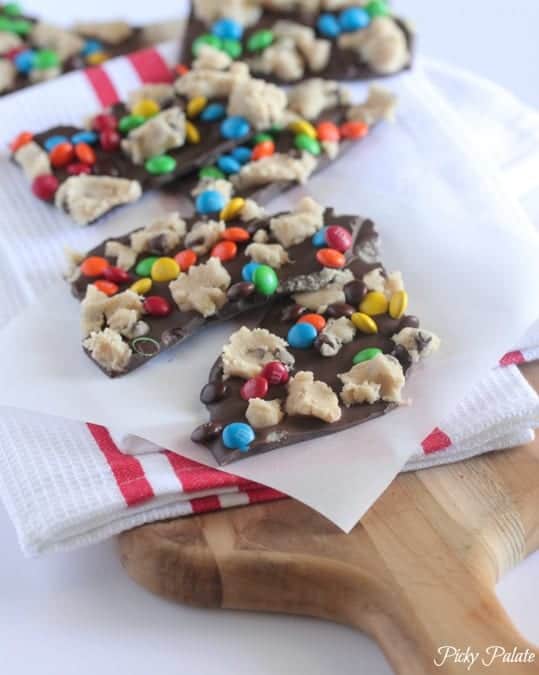 This cookie dough bark makes the cutest gifts wrapped in clear bags. We love this one.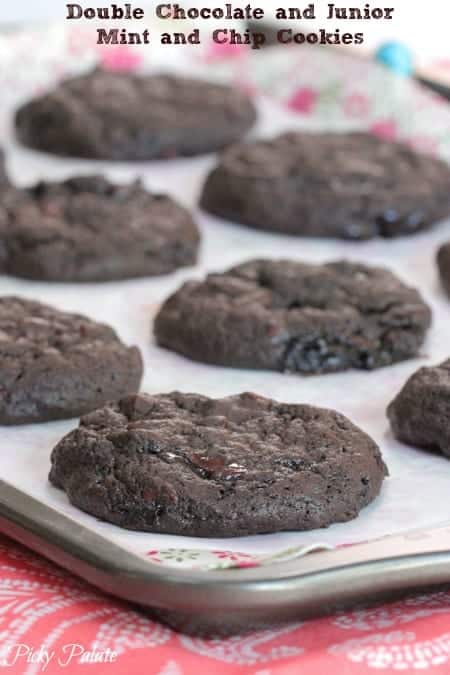 Double Chocolate Junior Mint Cookies
Double chocolate and minty fabulous describes these cookies. They go fast!!!
Chocolate Oreo Buttercream Cups
These Oreo cups are simple to prepare and make a fun dessert. Everyone loves these!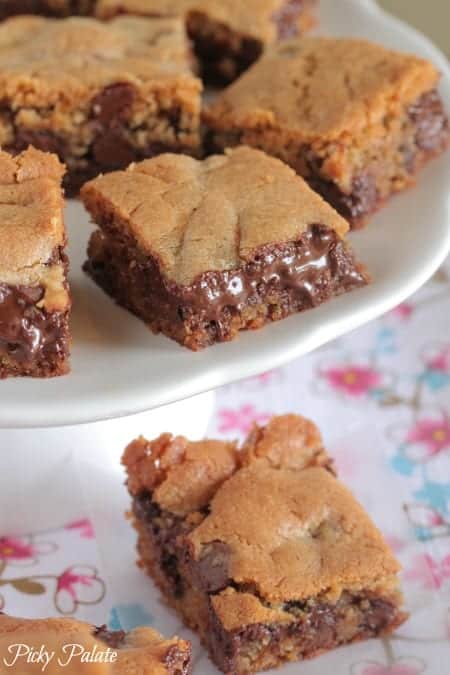 Vanilla Malted Chocolate Chip Cookie Bars
Can you even handle all of this chocolate in the middle? These malted bars are a total necessity.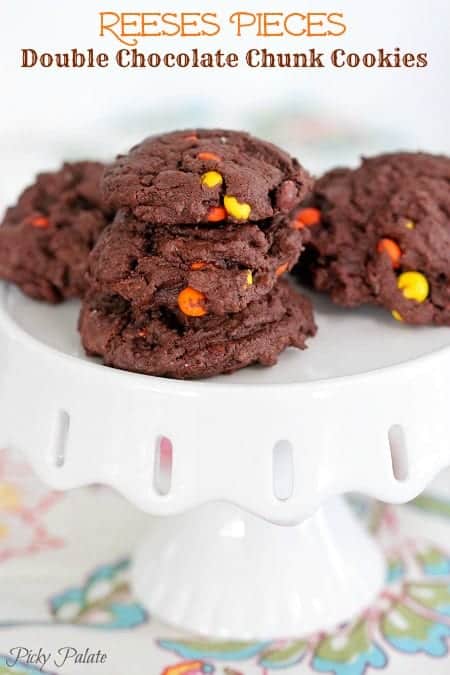 Reese's Pieces Double Chocolate Chunk Cookies
We love Reese's Pieces and they make a pretty awesome cookie. Enjoy our favorite chocolate recipes!!