Hope everyone is having a great week. All of this Superbowl talk has got me craving party food like no other! I've put together some of my favorite Picky Palate game day recipes that would be a hit at any party. Have a great weekend!!
BBQ Ranch Chicken and Cheddar Pizza Roll em' Ups
Peanut Butter and Jelly Brownies
Steak and Goat Cheese Quesadillas
Crispy Southwest Chicken Wontons
XXL M&M Chocolate Chip Cookies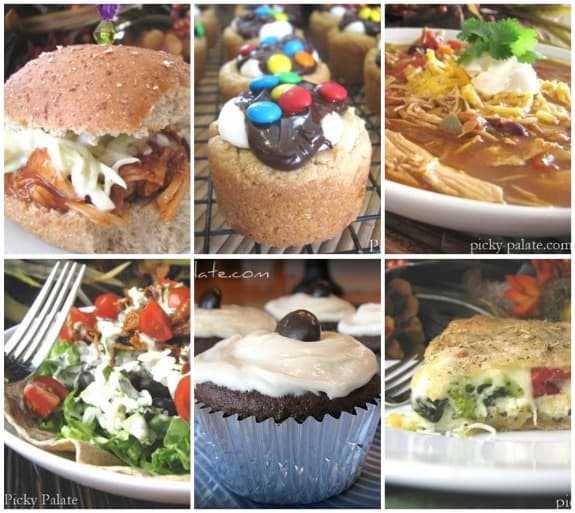 Shredded BBQ Chicken Sliders With Creamy Cole Slaw
Peanut Butter Cup Surprise Cookies
Southwest Shredded Chicken Chili
Sweet Pork Salad with Cilantro Dressing
Chocolate Fudge Jr Mint Centered Cupcakes
Ricotta Stuffed Broccoli and Spinach Pizza Pie
____________________________________
Have a great new week!