So excited to share The BEST Pancake Recipes with you today from Picky Palate! They're fluffy, homemade and so perfect for weekend brunch or weekdays! They take just a few minutes of preparation too!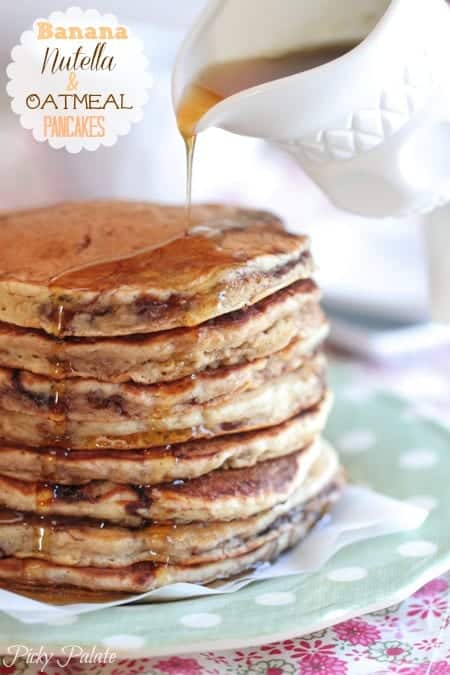 The Best Pancake Recipe
Making pancakes on the weekends is one of my very favorite things to do with the kids. The great thing is, you can add just about any of your favorite ingredients to make a delicious and fun pancake! Get creative and have fun! Hope you enjoy my favorites.
Try my other breakfast recipes and follow Picky Palate on Instagram for daily recipe inspiration.
Banana Nutella and Oatmeal Pancakes
These pancakes are packed with so many of my favorite ingredients. I mean, banana and nutella?! Heaven!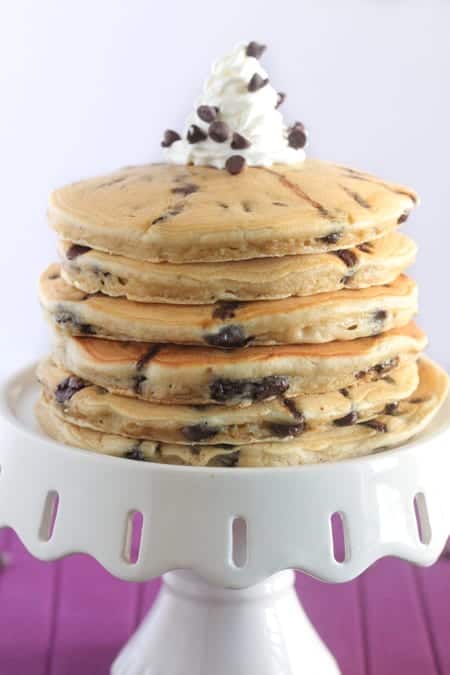 Chocolate Chip Malted Pancakes
My boys go nuts for these pancakes and request them almost on a weekly basis, ha! They are that good.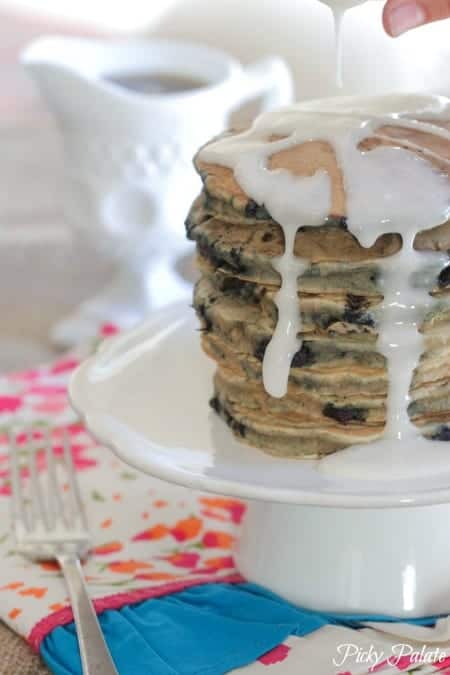 Iced Blueberry Crumble Pancakes
How amazing do these sound? I will tell you, they really are beautiful and amazingly delicious.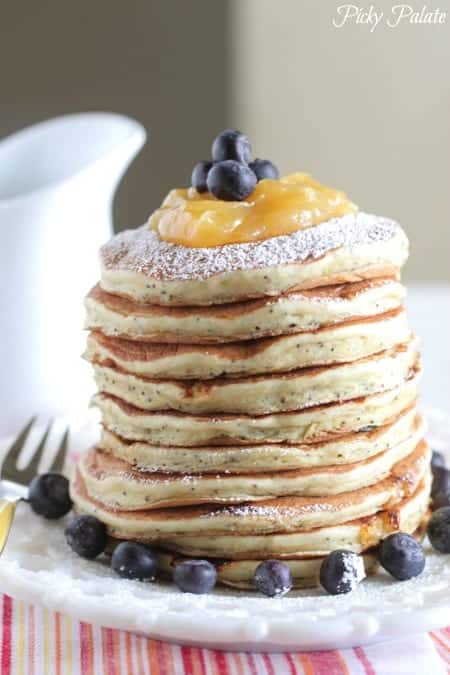 Lemon Poppyseed Ricotta Pancakes
I can not tell you enough how soft and creamy these lemon pancakes are. You just have to try them for yourself. I've had many people tell me these are the best pancakes they've ever had.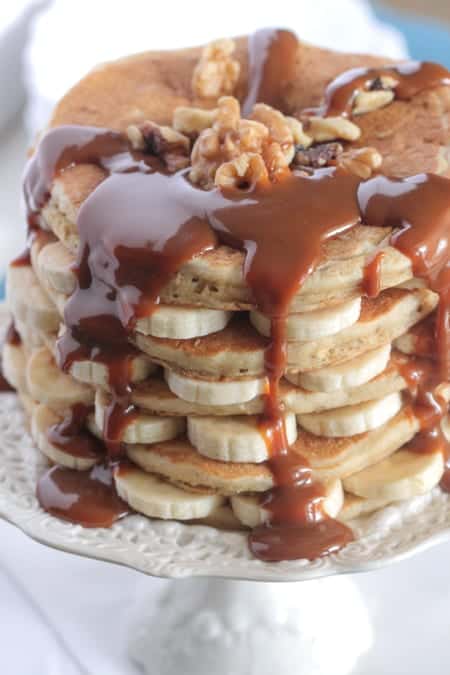 Oatmeal Walnut Banana Caramel Pancakes
These babies take the cake. Drop dead gorgeous and worth every single calorie.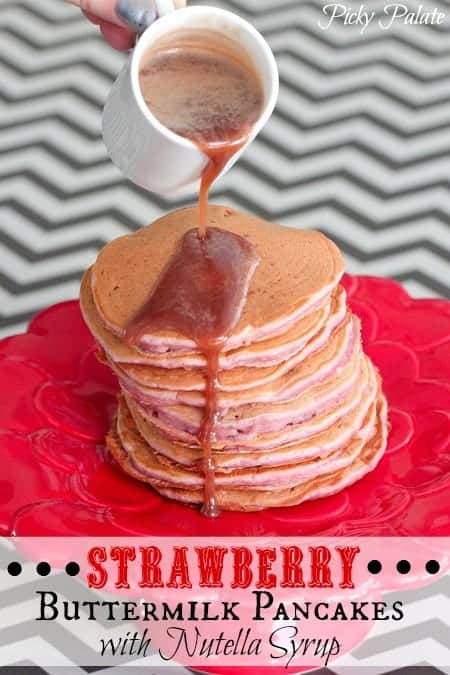 Strawberry Buttermilk Pancakes with Nutella Syrup
Ending my selections on a very sweet note with these beautiful strawberry pancakes with a to die for Nutella Buttermilk Syrup.
Tips For Making the Best Pancake Recipe
Use a nice non-stick skillet for your pancakes
Make sure your pan has been preheated for a few minutes before adding pancake batter. Will ensure you get golden cooking.
For the very first pancake, add just a small amount of batter. I do this as the first pancake is usually the worst out of the batch.
Top with a dollop of whipped cream if desired.
Store any leftovers in an airtight container, warm to re-serve.
PIN for later!